A sweet year of dramas [Year in Review, Part 6]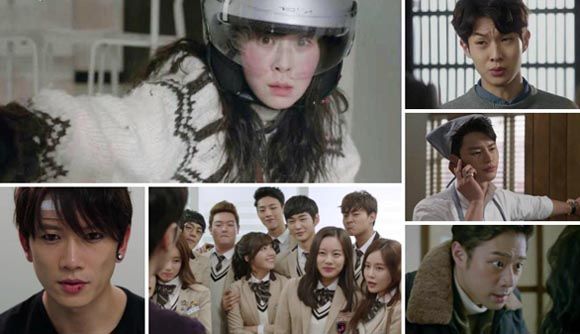 It was no easy task, trying to choose only five dramas out of an entire year of wonderful stories to write about in my year-end review. In the end, I decided to go with five shows that gave the viewers something a little different than we originally expected — dramas that seemed to be one thing before they started, yet turned out to be something entirely different. And I mean that in a good way, that each of these dramas subverted our expectations in some way that made us sit up and take notice.
It was a good year for dramas that gave us something a little different — there were so many shows that featured characters facing previously-taboo-for-television situations, or that behaved in ways we don't expect in a drama. We saw dramas that discussed mental illness, post-traumatic stress disorder, obsession, murder, and many topics that usually don't make it to our television screens… and while they weren't often done well, occasionally we were offered a drama that really made us think about how we treat people, learn something new about the world, or feel strongly for characters that would previously have been straight-up villains.
As a pastry chef in my "real life" and someone who loves food and feeding people almost as much as I love dramas, I thought about what kind of desserts these dramas would be. They also happen to double as suggestions for something delicious to enjoy while watching each show — a sweet treat that matches the tone and feel of the drama… sort of like pairing a wine with your meal, but with dessert! And before you ask — yes, all of the treats pictured in this review were made by yours truly. Enjoy!
Sassy Go Go
Far from being the fluffy high school drama about silly immature cheerleaders that I expected, Sassy Go Go was about friendship, loyalty, love, and forgiveness. Two groups of kids at opposite ends of the school hierarchy went from mortal enemies to inseparable friends during the course of the show, which actually had very little to do with cheerleading and focused more on the evolving relationships between the kids. Sure, it had one of the cutest romances I've ever seen on a television screen, but that wasn't all it was about – these kids had more heart, love, and fire in their souls than most of the adults around them.
But aside from Crinkles and Grumptopus and their mutual admiration for a certain spunky dancer, the thing that sticks with me most is the character arc of their archenemy. She was the kind of girl who would throw anyone and everyone under the bus to be successful… not because she wanted it, but because of the tremendous pressure from her overbearing mother. As the villain, she eventually crossed a line that most people could never forgive, but not only did our heroine and the rest of the kids forgive her, they welcomed her back into their circle of friendship with open arms. I felt inspired by those teenagers to be a better person to those around me, because forgiving someone who doesn't deserve it is one of the most wonderful things a human being can do.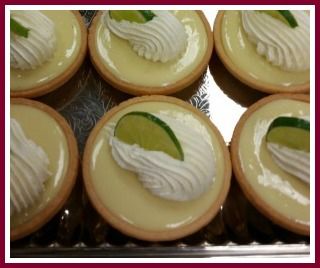 Sassy Go Go is: A key lime tart — light and airy, but with a fresh, tart tang that grounds it and keeps it from being overly sweet.
Ho-gu's Love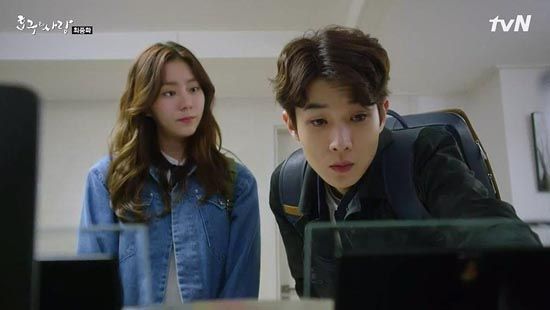 For me, the biggest surprise of the year was probably Ho-gu's Love, in terms of giving us a drama that was completely unexpected. What seemed at the outset to be a simple rom-com about a beta male pursuing an alpha female way out of his league actually turned out to give us some pretty deep and traumatizing subjects to explore. An assault survivor and a potential gay loveline were the main surprises, though the best thing about the show was Ho-gu himself, who seemed to be an immature manchild but turned out to be stronger and more capable than anyone dreamed he could be.
And far from being a snooty celebrity, our world-class swimmer heroine turned out to be struggling with the aftermath of date rape and the child that resulted, and Ho-gu was challenged to prove that he truly, honestly loved her, and had since their high school years. As a viewer, the hard part was watching her go through the stages of grief over the change in her life, and try to come to terms with her new situation. And through it all, there was Ho-gu, trying to be the pillar she needed even when she was pushing him away. Their relationship turned out the be one of my favorites of the year, because it too had a lot more going on under the surface than expected. These two and the adorable little family they created together will stay in my heart for a long, long time.
Ho-gu's Love is: A multi-layered, fluffy Napoleon — unexpected layer after layer of crisp pastry alternating with a sweet filling, that as a whole, deliver a perfect balance.
I Remember You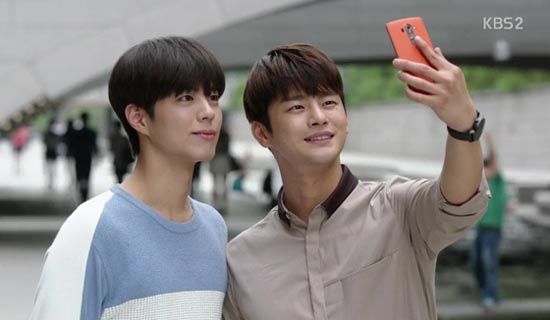 I Remember You is one of those shows that I very nearly didn't watch, despite being a huge fan of both Seo In-gook and Jang Nara — I'm just not the type to watch police procedurals for fun. But I decided to try it out just in case, and I'm so glad I did, because it was far from being a dry string of case after case while cops ran around trying to catch a killer ten times smarter than they were. I was hooked by the show about love, family, and a shared past that broke my heart in all the right ways. And that goes for all of the relationships in the show: father-son, brother-brother, or childhood friend-grumpy forgetful professor. This was one of the few dramas in which I cared about everyone's feelings and connections.
The biggest surprise of the show was undoubtedly Park Bo-gum, whose ability to switch from childlike innocence and awe of his hyung to cold-blooded rage, was both impressive and chilling to watch. I don't think any of us expected to fall in love with a morally complex character so easily, but Park made it not just easy, but inevitable. He even managed to steal scenes from Seo In-gook – not an easy feat, when Seo has a reputation of being a scene-stealer himself! But these two made brotherhood look so sincere and painful all at the same time, and I couldn't get enough of them. Together they raised I Remember You from a good drama to an absolutely great one, and their relationship is right up there with our boys from School 2013 for me… and if you know how much I love those two, that's high praise indeed!
I Remember You is: An Italian cannoli — a tough outer shell that's full of amazing soft sweetness on the inside.
Kill Me, Heal Me
Kill Me, Heal Me is probably the most obvious choice for a review about dramas that gave us something unexpected, what with not one, but seven personalities in the body of our hero. I was concerned that the show was trying to do too much, but casting Ji Sung turned out to be a stroke of genius. He played all seven of his personalities with skill, dignity, and a vulnerability that just plucked my heartstrings perfectly. Add in a heroine who had the grace and stubbornness to stick by him even when he was literally changing right in front of her eyes, and you have the recipe for a wonderful story.
Kill Me, Heal Me wasn't without its flaws, but still it was a show that stuck with you, because of Ji Sung and his wonderful little family of personalities. Each one of them had a rich inner life and a purpose for existing, and were dependent on each other for support in difficult times, making it hard to choose a favorite. But for me, I'd have to say it was Se-gi, the tortured bad boy who was the first to fall for the heroine, whom I loved the most. It was Se-gi who taught us, and the hero himself, how to move forward from the past without fear.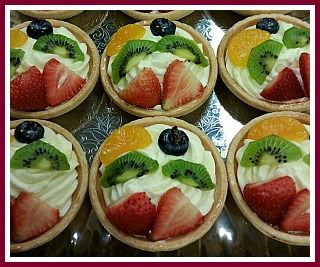 Kill Me, Heal Me: Can't be anything else BUT a rainbow-colored fruit tart — fruits of many different colors, each lovely on its own, but better when combined to create a perfect whole.
Heart to Heart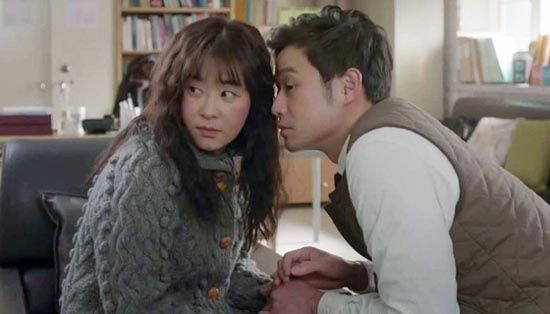 Heart to Heart was arguably my favorite drama of the year, though it flew under the radar for a lot of drama-viewers. But I just loved the characters so much — the flawed yet lovable hero played by Chun Jung-myung, the painfully awkward yet spunky heroine Choi Kang-hee, her overbearing love-interest-turned-near-stalker cop, and his perky admirer. The most interesting thing about all of these people was that they were all so different than their initial impressions, with much more depth and heart than what they showed to the world. In other words, they acted like real people.
Chun Jung-myung and Choi Kang-hee's characters were definitely the highlight of the drama, both as individuals and as a couple. The hero's arrogant bravado turned out to be nothing more than a shield he showed the world, while our heroine surprisingly had a lot of spark and stubbornness for someone who was terrified to even show her face to anyone, preferring to wear a motorcycle helmet to hide her constantly-blushing face. Seeing these two open up to each other, showing their vulnerability to each other and eventually, the world outside, was just such a beautiful experience. And together, they were so strong that they were able to conquer not only their individual demons, but the shared one that they'd unknowingly been carrying for most of their lives.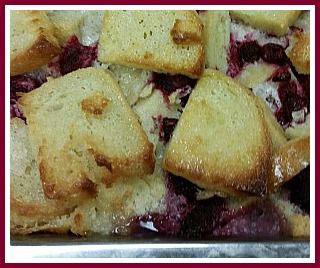 Heart to Heart is: A delicious, comforting bread pudding — something made from common ingredients that surprisingly warms you from the inside out. Even better, and more fitting, if it's a little bit nutty.
~~~
A huge thank-you to javabeans and girlfriday for letting me share my love of dramas every week — you two are amazing! Extra love to odilettante for being my soju and galbi buddy, and to Saya for being my sounding board. And to the readers, thanks for being there… hope I gave you something delicious to enjoy as we say goodbye to 2015 and usher in a new year — may it be one full of hope, love, and many good things to eat for all of you!

RELATED POSTS
Tags: 1 show to rule them all, featured, Heart to Heart, Ho-gu's Love, I Remember You, Kill Me Heal Me, Sassy Go Go, year in review, year in review 2015