CBS's The Good Wife to be remade by tvN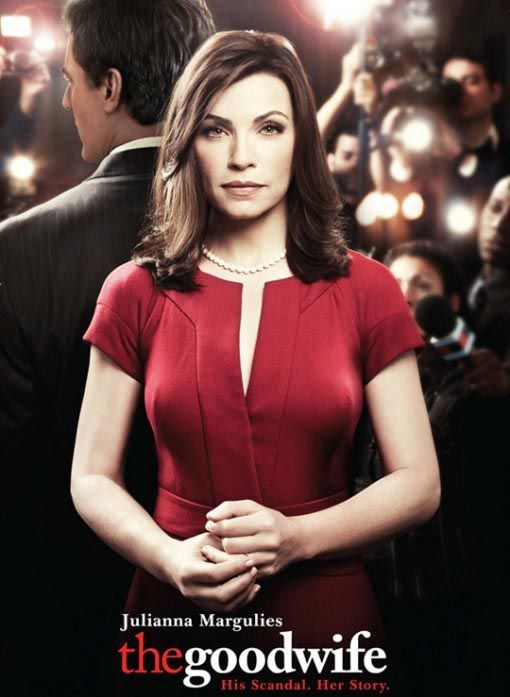 Cable station tvN has snapped up another hit American TV show to remake into a K-drama (Entourage plans to air next year), and has confirmed procuring rights to CBS's The Good Wife.
The drama premiered in 2009 to widespread acclaim, and is currently in the middle of its seventh season. Centered around the titular character played by Juliana Margulies, the show's premise puts her in the aftermath of her state attorney husband being sent to prison following a sex scandal. She returns to her prior profession as a lawyer after leaving it 13 years ago, and the show follows her path of rediscovery as she also balances both her personal and professional lives. The show has been nominated for a whole slew of awards, with some key wins at the Emmys and Golden Globes.
I'm very curious to see how Korea redoes the show, not because of the story (which I could see being adapted readily, with its strong legal-melo elements) but the tone, as well as the challenge of taking something with so many seasons and condensing it into the K-drama single-season format. How much of the show's plotlines with the remake incorporate, and where will they end the story when American dramas typically write much more open-ended trajectories (so as to milk shows for years and years)? Perhaps they'll attempt to branch out into a multi-season format, although the last time tvN did that, they ended up backtracking on the idea and scrapping the follow-up seasons (with 2014's swashbuckling but underperforming Three Musketeers).
Casting is also a crucial element, since the show is all about the central heroine, and I can think of maybe a handful of actresses who could tackle Margulies' strong, steely character and match her portrayal. Shin Eun-kyung, perhaps? (See: Village: Secret of Achiara, Flames of Ambition.) Go Hyun-jung? (Queen Seon-deok, Daemul.) Kim Hee-ae? (Secret Affair.) Yeom Jung-ah? (My Neighbor's Wife, Royal Family.)
The Good Wife's remake will be directed by PD Lee Jung-hyo, who is definitely an experienced talent whose skills I trust after dramas like Heartless City, Witch's Romance, Because It's the First Time, and I Need Romance (an interesting mix, I always find). On the other hand, writing is Han Sung-woon, who adapted Israeli drama The Gordin Cell into KBS's snoozy Spy.
The drama will premiere sometime in 2016.
Via Seoul.co.kr
RELATED POSTS
Tags: cable programs, remakes, The Good Wife