Giving 2015 a hand [Year in Review, Part 2]
As we've mentioned, we here at Dramabeans Central have been changing up our year-end review series, trying out new features and reworking others. It's been an ongoing process looking for ways to make things fresher and better, and it felt like we were due for an update. Change is scary, but change is good!
Aside from feeling a creative itch to try new things, it occurred to us that with the addition of minion-recappers, eight full-length reviews covering every drama watched by each recapper this year could quickly get repetitive. And very, very long. (I know I wouldn't want to read that many reviews of the same thing, not even if it were my favorite drama.) We tossed around the idea of streamlining the selections and turning everything into a Top 10 list—but that felt like it would get redundant, especially with our Editors' Picks coming up. Furthermore, we didn't want to set ourselves up to leave a whole bunch of dramas out of the discussion—shows that we enjoyed and want to talk about, but which may quite fulfill the criteria for "Best" or "Top" anything.
So what we decided to do was simplify things and set everybody's review limit to five dramas—yep, a mere, measly five—but give the writer the freedom to pick any five shows, with no best/most/favorite requirement to guide the selection process. With eight writers involved, we'll have 40 reviews in all, which feels like a pretty robust total, cutting down on redundancies. And rather than directing everyone to choose their list according to the same criteria, we decided to leave that up to each writer—thus, the act of choosing what to write about ought to be almost as meaningful as what eventually gets written. (Almost.)
Under this structure, one writer may choose to highlight all her favorite dramas, while another might opt to write about the ones that sparked the strongest emotional response—maybe joy, maybe boiling anger. Perhaps four bests and one worst, or maybe five worsts. Or possibly an entirely random theme to bring them all together. It's both entirely freeing and painfully restricting. (You're welcome, guys!) (Don't shoot me!)
I have lingering fondness for the structure of past years' reviews, but that format was a beast (imagine that multiplied eight times over!), and I have high hopes that our format this year will yield great reviews. (And of course, we're always open to making them better the next time around.) We know some of you may be sad to have the old style gone, but we went into this process with the primary goal of making this a better experience for you guys. We hope it pays off.
That said, naturally our decision was accompanied by angst and regrets as soon as we set out to pick our five dramas and started tearing out our hair. I got multiple pleas to bend our rules, but I put my foot down like a good dramaland dictator. Rules are rules! Even arbitrary ones! Bending them would negate the purpose of instating them in the first place, and why be self-defeating like that?
Why five dramas, you ask? Well, partly because five's as good a numeral as any. Because five is a nice, compact number that still allows for diversity. Because I said so. Because five is not as limiting as three or four, but not so daunting as twenty. Because you can count five on one hand.
Speaking of hands, I'm giving dramaland one for my year-end review, because I like the image of a hand being just as suited to giving a round of applause as it is forming a clenched fist in aggravation. Maybe you're wondering what the sound of one hand clapping is. Or maybe you're thinking the motif should be two hands, not one—but hey, that piano-playing drama wasn't named Ten Fingers, was it?
On to the reviews!
KILL ME, HEAL ME

I've got five fingers and they're giving you: A thumbs-up on the sticky scale.
I'm not kidding about our collective angst over narrowing our picks down to five, because it made us have to think about our year of drama-watching in a different way. I'd assumed at the outset that I'd just pick the five dramas that left the deepest impression, but what ended up making the cut wasn't what I'd guessed up front. There were dramas I thought I would love while they were airing, which have since faded from my memory, while many others fell into that in-between pile: entertaining enough to watch, but melding into the same pool of general pleasantness after the fact. Enjoyable, but lacking standouts.
Multiple-personalities drama Kill Me, Heal Me was a surprise in several ways—it was one of the easiest to pick for my list, and when I first started watching, I really didn't think that's where it would end up. My first impression of the drama had been rather negative—the drama was full of unlikable chaebol characters, trite in dramaland with their snobbishness and bloodline obsessions; the tone was all over the place, hopping from rom-com to tearjerker to family sitcom in a heartbeat; the acting felt manic, if committed; and the jerky directing gave the drama a disorganized, rushed feel.
The interesting thing is, I didn't find that those things went away as the drama went on, or transformed into better versions of themselves. By drama's end, there were just as many unpalatable chaebols running around, the directing was just as disorganized, and boy those tonal shifts could give you emotional whiplash. It's just that they stopped mattering quite so much, or maybe at all. Somehow, the drama conjured up a magical element—the actors committed, the hero's trauma pulled at the heartstrings, and the chemistry of the cast was infectious. I watched for the emotional highs, which tided me over all the tedious lows whenever the plot focused on anyone outside the inner circle. There were certainly moments when the plot dragged down the energy levels, but my affection for all the good stuff carried me through, and now months later, those highlights are the only moments that stick with me.
Ji Sung wasn't the only great thing about Kill Me, Heal Me but he was certainly its most dynamic force, giving each personality warmth and humanity. He made me pull for our tormented hero to find peace while feeling torn that his peace had to come at the expense of his other personalities, all of whom were given room to develop into complex, fully dimensional people in their own right. Based on the drama's one-line premise about a chaebol with seven personalities, the show could have easily painted the other personas as comic relief or perfunctory plot devices, but instead they each endeared themselves in their own way. I found myself teary-eyed when we had to say goodbye to each one, despite knowing, as they did, that it was for the best.
I was further amazed when I realized at one point that I was thinking of each personality as their own person, rather than seeing Ji Sung as an actor giving multiple charged performances. I was aware he was acting, of course, since he was so very good at it—but the drama had an immersion factor where Se-gi became the tortured, unsung hero-protector, and Yo-na was a teenage girl. She just happened to look like a full-grown man, is all.
I know this drama has a huge and fervent fanbase that may disagree with me calling it tonally sloppy or narratively messy, but I do think most of us can agree that it left us with a magically giddy feeling. And no matter how coldly and logically you may be able to argue points of directorial intent or flawed execution, you can never argue with magic.
YONG-PAL
Five fingers give you: A wag of the (index) finger. Tsk-tsk. You had it all going for you, and then you chucked it out your thirteenth-story window.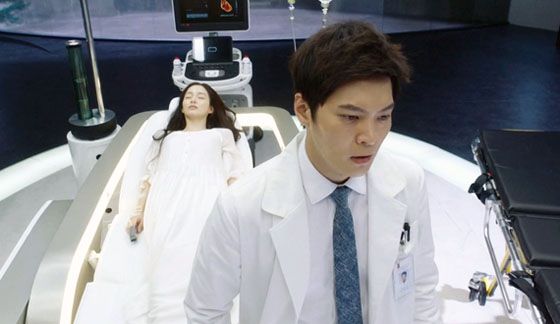 Oh, Yong-pal. This drama was very good and then very bad, and it makes this list for both of its extremes.
Past encounters with dramas that take this strong-to-weak trajectory have usually averaged out to a middling overall experience for me, leaving me with a shrug and a "meh," forgotten soon thereafter. Oddly, though, this drama lingers in my mind as two discrete parts, which I suppose speaks to just how much I loved the first half that I like to remember it as an entity separate from its dull-as-dirt second half. (I still wish we could surgically remove the latter half and leave the addictive first half—okay, first third—unsullied by the rest.)
Because really, those first six or seven episodes were heart-thudding and nail-biting, and had me all aflutter waiting for the next episode, cursing those cliffhangers. Yong-pal took on a bunch of labels that sounded like a hodgepodge of genres—it was a medical-action-romance-thriller-melodrama—and yet, those things all worked for me, and worked together. It's been a while since I've been in a rush to catch the next episode of any drama, but this drama stoked the urge: I distinctly recall recapping a competitor show on Yong-pal's airdates, a drama I was disappointed to find much less engrossing (Scholar, for the curious), and forcing myself to focus on the recap when I really wanted to sneak away and steal an hour to catch what was going on next door at SBS. I swear I never did it, but I nearly always wanted to.
At least that was true for the first month—before the show decided to veer away from the thrills and suspense and turn into a familiar chaebol revenge story where the underdog heroine became the overdog and started dishing out payback. Which wasn't a terrible idea, raising those questions of whether revenge was worth it and whether the thing driving her to survive all this while would actually be the thing to destroy her. Had the drama actually had the stones to go down that path fully and commit to the darkness, I think we could have had something quite interesting.
But what often makes dramaland so addictive and entertaining is also what often prevents it from pushing the envelope into daring newer territory—that is to say, K-dramas are great at working our emotions and pushing our buttons, but they're also scared of being unlikable. So inevitably, stories tame down and settle into routine plot turns, rough edges get smoothed out, and hard characters soften, completely missing the irony where it's often those jagged corners and dark sides that suck us in in the first place.
I don't begrudge Yong-pal its high ratings, because I'm just glad that any drama was able to lift dramaland out of its single-digit doldrums and was happy to see that numbers could break 20% in this day and age. (I'd wondered, I really had.) But it doesn't soften the blow of feeling like the second half sacrificed everything that made the first half great in order to chase those ratings, which seems like it ought to be an Aesopian lesson taught to all drama producers their first day on the job. Don't spill your milk as you're counting your chickens, don't cry wolf, and don't rescue your damsel in distress in Episode 7 and twiddle your thumbs for eleven more episodes. That's just sense.
WARM AND COZY
Five fingers give you: One fat middle finger, flipping you the bird.
Dear Hong Sisters,
Please go home and take a nap, and don't come back to work until you're rested. If not for Kang So-ra and Yoo Yeon-seok, this drama would have been unbearable… but without them, none of us would have sat through Warm and Cozy and wasted sixteen hours, so maybe it's all a wash.
You used to be such fun, but now you seem tired. Are you tired? I'm your biggest fan when you're firing on all cylinders, giving us cheeky, fast, punny comedy. Even when your dramas aren't perfect (they're never perfect) they've still managed to put a big stupid grin on my face and warm my heart. (See: Delightful Girl Chun-hyang, You're Beautiful, My Girlfriend Is a Gumiho, Master's Sun, Best Love.) Sure you might sometimes be sloppy, but you know how to make characters endearing and funny and full of life.
In recent years I've downgraded myself to just kind of a fan, except for that one terrible year where I had to pretend not to know you. I'm sorry, but you were really embarrassing then. You bounced back with Master's Sun and for that I was grateful. Still, I'm concerned that you no longer love to write zippy, infectious comedies. Or is it that you're no longer able? That's a sobering thought.
It's to the credit of the leads that Warm and Cozy was made watchable at all, because damn if Kang So-ra and Yoo Yeon-seok didn't work to give their characters life. Kang So-ra gave the heroine heart, while Yoo Yeon-seok did his best despite being bogged down by a character with no consistency in internal logic—at least he made his glib slacker character merely marginally annoying rather than shoe-throwingly aggravating. (I still wanted to throw a shoe sometimes. But always at Gun-woo, and never at Yoo Yeon-seok. That deserves props, no?)
But that was totally an actor thing, and not a writer thing at all, so you can't take credit for that. There's no rule in dramaland that says you have to write a drama every year. If there is, I'm pretty sure you're the only writers who got that memo, so really, you're ahead of the game anyway. You could take time off. You're quite famous now. I'm sure somebody will still hire you when you're refreshed. And if you're never refreshed, that's okay too—you had a good run. Better to sit things out than creating more Bigs or Warm and Cozys. Maybe it's a shame to go out on a down note, but let's not dig that grave any deeper.
I hope you find your mojo again. It was nice when you had it.
Love Cordially,
javabeans
HEALER
I've got five fingers and a big rock: Put a ring on it. Or maybe five rings. With Healer, every finger is a ring finger.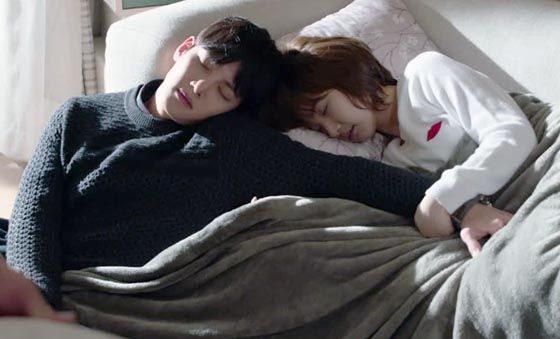 Perhaps discussion of Healer requires some added context, because the show was definitely an anomaly—wildly popular in one context, but almost entirely ignored in another. The response here on Dramabeans might skew perception about its performance, so it's worth noting that despite the frenzy we witnessed here, this show was mostly overlooked in Korea, pulling in ratings that were neither shameful nor remarkable. Just kind of in the middle. Yes, there was an active mania following among Korean viewers, but the mainstream Korean media and audience kind of bypassed the show, to my chagrin. Healer didn't pick up award buzz, and I expect that it'll be mostly forgotten at KBS's end-of-year awards ceremony later this month.
So I found it surprising (though not unwelcome!) when Healer tapped into a fan fervor here at Dramabeans—I'm not even sure that the craze extended to other English-language fan communities, at least not to the level we experienced here—which makes me consider the Healer phenomenon unique to us. I can see how that might give someone the wrong idea that it was a bigger success than it was, when really we were just having a really happy, boisterous party in our corner of the internet.
Which is why, despite being first in line to proclaim the merits of Healer, I still consider the drama to be an underrated and overlooked one. I'm just grateful to have been part of the party that recognized its appeal, and it warms my heart to have had such a fervent, positive community spring up around the drama—the Healer fandom was one of those hyper-cracky experiences that really brings out the best of the live-watch from the fans' perspective. The fandom made everything more enjoyable and exciting, and I wonder if people who watched the show outside of that specific experience came away with a different feeling.
That isn't to diminish the stand-alone merits of the drama itself, which were plenty: assured writing, smart pacing, and a romance that knew exactly which of my heartstrings to pluck, when to hold back, and when to deliver all of its squee-inducing, action-driven glory. I could count on the writer to provide us with one major giddiness-provoking development per episode, which was the perfect amount for me—enough to sustain me till the next one, but not so frequently that it felt gratuitous. I loved this couple enough to welcome gratuity, and fine, maybe a few times it dipped its toes into fan-servicey waters, but the drama's crack factor came in the steady build, the constant narrative push-and-pull.
At the heart, I consider Healer a romance drama, but that doesn't mean it was only a romance drama. (Not that I would ever be one to throw around the word "romance" disparagingly, as though romance somehow diminishes something's literary, dramatic, or critical cred. I know that happens, and it drives me absolutely bonkers. Love feeds the soul! It makes the world go 'round!) I loved the layered generational mystery, the soberness of the darker threads that didn't impinge upon the upbeatness of the storytelling, and the proof that a drama could be exciting, romantic, and feel-good all at once. Two thumbs up, a fist-bump of solidarity, a finger-waggle of excitement—I'd give you all the hand metaphors and then some.
THE PRODUCERS

Pinky finger gives you: A wet willy. Annoying, not that effective, but mostly harmless.
This entry was definitely the hardest to choose—not because I had strong feelings about any of the dramas that I'd considered for this last slot, but quite the opposite. Should I write about a show like Oh My Ghostess, which spurred me to laugh every week but also made me feel like it reneged on its central conflict? Or maybe I'd rather take on lesser-watched shows that might not get mentioned otherwise, like Let's Eat 2 or Ex-Girlfriend Club, both of which I found very sweet but not strong enough to single out. I could take out my frustrations on Blood for being a vampire show with an interesting promise that was absolutely tanked by abysmal acting, or on Scholar Who Walks the Night for sticking Lee Jun-ki in a boring plot that wasted a lot of time running in nobly idiotic circles. Sassy Go Go and Who Are You—School 2015 and Angry Mom all landed in the same general vicinity on the stickiness scale, all fun and appealing, all flawed, none of them quite breaking ahead of the others.
Ultimately I've gone with The Producers, which did at least attempt something different—even if it got scared right away and backpedaled before it could get anywhere. It was perhaps more interesting on a meta level, knowing that it started out with tremendous hype about going with a new genre mixing reality and variety and drama, and putting a variety PD and crew at the helm to give it a dose of verisimilitude… only to get cold feet at first sign that the public wasn't biting. The Korean audience response was decidedly chilly, and KBS brought in a veteran drama PD to take over, putting a swift end to that experiment.
Admittedly the first couple episodes were a little choppy, but I found it interesting that our response here (girlfriday's and mine and a portion of the Dramabeans community) was so completely the opposite of Korea's. I found the mockumentary-variety style refreshing and promising, going for a dry, satirical type of humor that's already familiar to us with The Office, Modern Family, Christopher Guest and more. It wasn't perfect, but the format gave the show an interesting energy, with sly cutaways and hidden-camera jokes, and when the new crew took over, all of the raw appeal got flattened out—Producers v.2.0 was smoother and sleeker, but also more familiar. Another love triangle, another workplace, another set of showbiz cameos and jokes.
I can't say I disliked the drama, because the new Producers did have a wonderful cast and a sense of humor that poked at its own industry, and Kim Soo-hyun turned in an adorable performance as the brainy-but-socially-awkward rookie. I mostly had fun watching the episodes, even if they didn't move me or stir much of an emotional response. If anything, I credit IU and her character, Cindy, for being the biggest reason I kept coming back to The Producers, even though ostensibly the main love triangle (and storyline) was the one about the three PDs. But Cha Tae-hyun and Gong Hyo-jin, as wonderful as they are as actors, were saddled with characters who just kind of dithered around their feelings, and it was Cindy's trajectory that had the greatest emotional impact. I rooted for her to reclaim her autonomy, to stand on her own feet, to find herself and her drive and to win all the good things in life, while everyone else… could go on being successful and happy and fulfilled, I guess.
Like I said, it was a tough slot to fill, but how do you measure one meh against a sea of other mehs? Sometimes you just have to make the choice and write, already.
With all that said, I'll bow out and turn it over to my fellow recappers, who are busily angsting over their respective sets of five and whose reviews you will be able to read very shortly. If you have comments on our new format or suggestions for next year, we welcome those as well. I'll even take the complaints, preferably with constructive advice… though really, do you wanna be that guy? It's the holiday season and everything. Don't be the Scrooge!

RELATED POSTS
Tags: 1 show to rule them all, featured, Healer, Kill Me Heal Me, The Producers, Warm and Cozy, year in review, year in review 2015, Yong-pal