Madam Antoine highlights phony seer and quirky experiment
Posters are out for JTBC's upcoming drama Madam Antoine, and they do a good job of conveying the colorful, fun vibe of the show that's highlighting its quirky rom-com bent. It'll be an opposites-attract romance, pitting a phony fortuneteller (Han Ye-seul) against a logical-minded psychologist (Sung Joon) and letting the sparks (hopefully) fly.
In the first poster above, the copy informs us: "A fortuneteller who doesn't understand fate meets a psychologist who doesn't understand love." She's described as being able to discern people's feelings with keen insight, which is how she presumably pulls off the all-seeing act despite being a quack psychic. Her character poster below reads, "My eyes see all, what kind of person you are…"
Sung Joon's character, meanwhile, is called a renowned "soul doctor" who treats Hollywood stars. He and So Ji-sub should team up and open up shop, treating all these fictional Hollywood celebs together. He initiates a kind of psychology experiment, and it sounds like our main cast members all get roped in somehow. His character poster reads, "Want to try a very interesting experiment with me?"
Jung Jin-woon plays a baseball player who's described as an "icon of positivity," always radiating an aura of health and optimism. Full of life, frank-speaking, and cheerful, he falls into a love triangle with the two leads that's described as rather odd. Well, I am all for odd. His character poster says, "I'll do my best with this experiment. Because I like that woman for real."
Last, we have Lee Joo-hyung plays a genius with all of the book smarts, and maybe not so much in the way of love smarts. He tosses out his thoughts directly without much care for the other person's feelings, and that has a way of rendering people speechless around him. He starts to learn about love when he participates in the hero's experiment, but that also reveals the bumbling side to the genius. His poster asks, "What do I have to do… to make her love me?" Something tells me you won't find that answer in a book.
Madam Antoine is directed by PD Kim Yoon-chul (Could We Love, My Name Is Kim Sam-soon) and written by Hong Jin-ah of The King 2 Hearts, Beethoven Virus, and Mi-rae's Choice. The drama premieres in January as JTBC's next Friday-Saturday drama, following the rebroadcast of Padam Padam that's currently airing.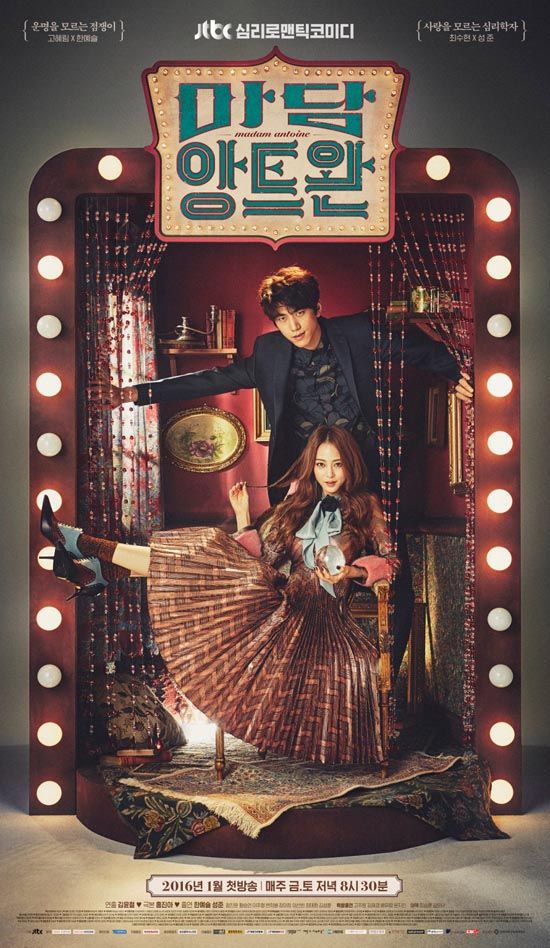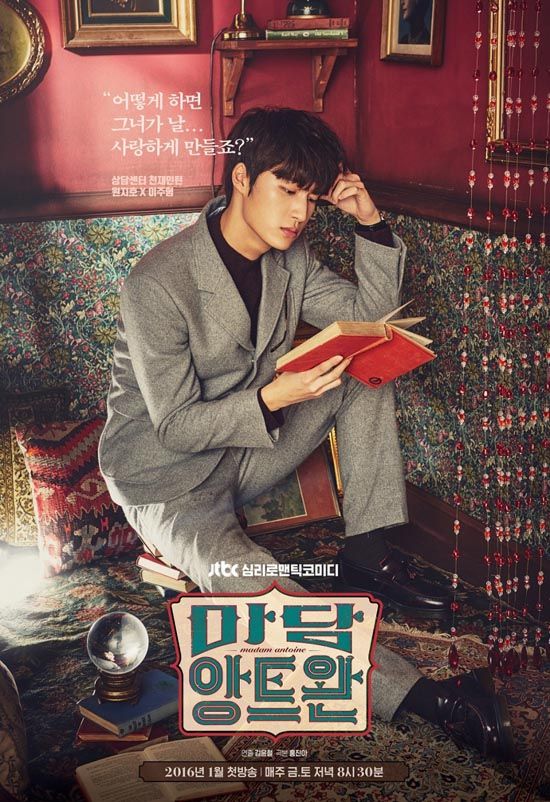 Via E Daily
RELATED POSTS
Tags: Han Ye-seul, Jung Jin-woon, Madam Antoine, Sung Joon