Seeking whiskey and missing mommy in Youths Over Flowers in Iceland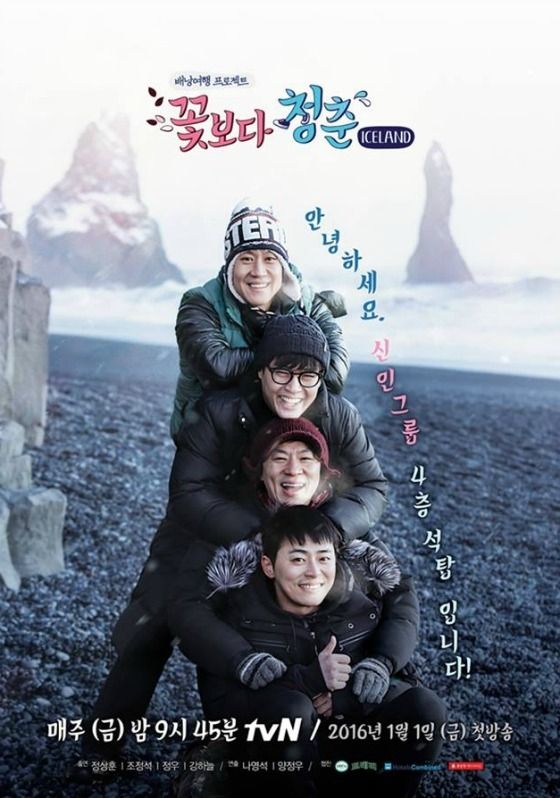 Oh I think I'm going to like this installment of Na PD's travel variety show Youths Over Flowers. I already have a particular fondness for the Youths series, but the glimpse of actors Jung Woo (Answer Me 1994) and Jo Jung-seok (Oh My Ghostess) so hapless and out of their element is just as funny as I'd hoped. The self-proclaimed B4 for "babo brothers" (dummy brothers) also includes Jung Sang-hoon (SNL Korea) and late addition Kang Haneul (Misaeng), on a winter getaway-slash-kidnapping to Iceland.
The teaser opens on what looks like a scene out of Jung Woo's movie Himalaya, as the group treks up a snowy mountain. And wouldn't you know it — Na PD is the first person to give up halfway and announce that he's not going to go any further. He really is the wimpiest evil overlord ever. So then they just drag him along and give him no choice in the matter.
I love the collection of random quotes from the boys. Jung Woo: "I want to go home." Jo Jung-seok: "It's great… but I miss my mom. Mom~!" Jo Jung-seok seems to get by using his smartphone's translator, and asks it helpful things like, "Where do they sell whiskey?" and "Give me a hot dog." Pfft. It's still better than Jung Woo, who just just panics and speaks Korean to everyone, expecting them to understand him.
Kang Haneul starts the trip holding Jung Woo's hand and singing about how he'd follow hyung to the fires of hell, and then a week later, he's saying in an interview that he'd like to just pitch Jung Woo into hellfire. The nature looks pretty spectacular on this trip, and it looks like they get rewarded for all their suffering when they catch a glimpse of the Aurora Borealis.
Youths Over Flowers in Iceland premieres Friday, January 1. Woohoo, can't wait!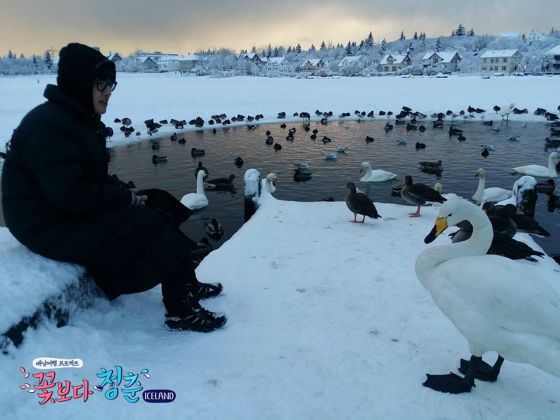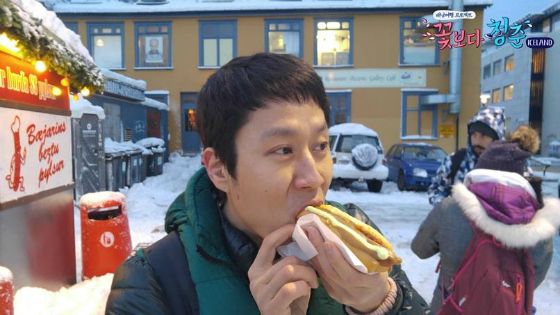 Via TV Daily
RELATED POSTS
Tags: Jo Jung-seok, Jung Woo, Kang Haneul, Youths Over Flowers