Village: Thematic messages, casting, and comic sidebars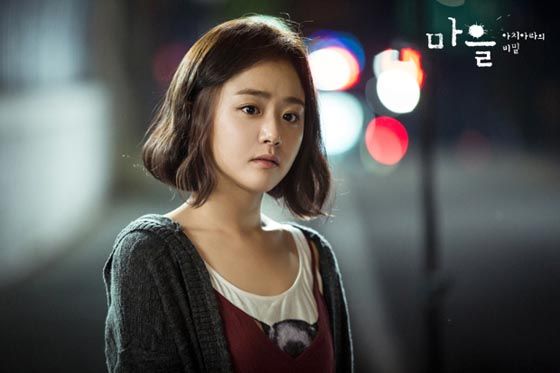 SBS's mystery-thriller Village: Secret of Achiara wrapped this past week, which means we have a slew of interviews from its director and writer to read through for extra insights. The drama never got out of single-digit ratings (most episodes hovered in the 5% to 6% range), but did earn recognition as a "well-made drama" (a term that's been appropriated to refer to an actual style of drama, rather than merely describing one that's well-made, which refers to strong story and high production quality).
The drama's director, PD Lee Yong-seok, promised early on that there would be a conspicuous absence of three main features: unnecessary lovelines, bad actors, and last-minute script deliveries. In fact, 12 scripts had already been completed by the time the drama started. Village wasn't touted as a fully pre-produced drama, but that amount of preparation helped shoots proceed smoothly, without the usual frantic bustle of live-shot productions.
He also stated before the show began that he wouldn't tell his cast who the culprit was, and that apparently held true through the entire show's run. As of shoots for Episode 15, cast members were still in the dark, wondering, "What twist will there be? Who's the culprit?"
PD Lee did express disappointment that the show never cracked the double digits, but added, "This is the first time that the office sent encouragement even though ratings were low."
PD Lee had a lot of praise for all of his cast, but the majority had to go to Moon Geun-young, who was technically the lead, and Shin Eun-kyung, who was at the center of the mystery.
Truth be told, Moon Geun-young's character never felt like a lead, or a compelling character—she was the least interesting character of the bunch, with the more complex stories and emotions being given to the supporting cast. That's been indicated by the press and fans, and the flipside to having a cast where everyone felt like a leading character is that your actual leading character tends to recede.
But when you look at the drama as a whole, that seems to have been a calculated, deliberate decision on the part of the producers. PD Lee said that he was extra grateful to Moon Geun-young—not for stepping it up as the lead, but for knowing to hold back and not insist on doing the most dramatic work. He explained that in other dramas, the lead is the one getting the most attention, but he wanted So-yoon to be weak, and she understood that.
He said, "So-yoon isn't magical or particularly special, she's an ordinary person. She's just tenacious about finding the truth. Once, I mentioned Silence of the Lambs to Moon Geun-young, that if Jodie Foster's character Clarice Starling were too strong, there would be no suspense. The suspense was able to exist because a fearful and weak character met a serial killer and faced off against the truth. I told her that So-yoon in this drama is like Clarice Starling. When I said that, Moon Geun-young's eyes sparkled."
"I was surprised when Moon Geun-young agreed to take the role," PD Lee also said. "But she said she likes these kinds of things without lovelines. She found it refreshing that it wasn't a Cinderella story, and to see things from the perspective of an observer."
Of course, there was tremendous praise for Shin Eun-kyung, who has always been well-regarded for her acting but drew particularly strong responses for her role in Village as the sometimes-domineering, sometimes-vulnerable Ji-sook. The director said, "She's an acting god. Her sensitivity, quickness to react, energy—you can't compare to other actors."
He called her the actor he was most grateful for, describing how his veteran staff would clap for her after every scene. The lighting director, who had worked on You From Another Star previously, said of Shin, "This scene had acting you might not see in ten years."
He called it unfortunate to have the performance of Shin's career overshadowed by personal matters; in recent days, there's been a lot of talk about a dispute with her former agency and messy gossip about her personal life, in particular a special needs son who's being raised by his grandmother. Apparently the director was unaware of the media furor, but Shin approached him to apologize for the disturbance; she skipped the post-show gatherings and has said she would make an official statement shortly.
The director called Shin a chameleon and worried briefly that the other actors, including Moon Geun-young and Jang Hee-jin, would seem small by comparison. But he was pleased that they matched her well, and said, "Another of [Shin's] strengths is that she works well to enable her co-stars to act well. Most actors just try to do a good job themselves, but Shin Eun-kyung makes it so that she and the other actors do a good job. She's a master."
I haven't seen Village-related interviews given by Jang Hee-jin crop up yet, but it's worth noting that after a decade in the business, she's being credited with a rediscovery in this role. She did mention what it was like to fight Shin Eun-kyung physically in the drama, saying that it hurt so much that her mind literally went blank. Having seen that scene, I'm not in any way surprised. That looked brutal.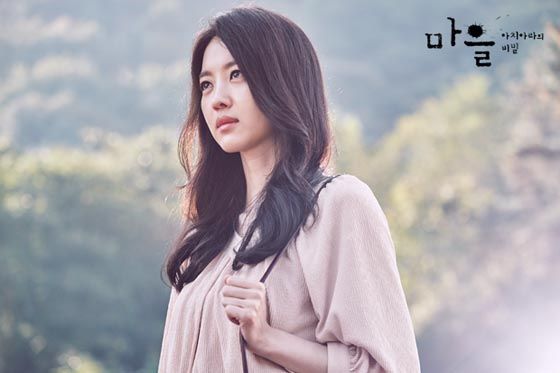 As for the drama itself, PD Lee explained asking his writers for the big themes of the show at the beginning, and writer Do Hyun-jung replied that for Village, it was "If you pass over small injustices, they'll bring big unhappiness." He referenced a saying that those who remain silence in the face of injustice become accomplices and spoke of a society and a system where people cling to the powerful and sponge off them—so when that person does something bad, nobody can dare to say anything.
Interviewed about her message for the drama, writer Do said, "Whether individually or as a society, we all have a human instinct to preserve the existing order and peace. As a result, we overlook and cover up crimes both small and large, and through those effects there are people who are sacrificed, who are the weak people of society. I wanted to write a story where people like those of Achiara, whose past silence came back to them like a boomerang."
As for the other cast members: Yook Sung-jae has generally been received favorably, though I would argue that he didn't have a lot to do—he had a very So-yoon-like role, pushing along the investigation plot-wise but being distanced from it emotionally.
Kim Min-jae played Yook Sung-jae's cop sunbae, Sergeant Han, and said his partnership with Yook turned out very well, getting better as they went on. He suspects the writer wrote to their chemistry as well, since all of the increasingly bromantic moments between them were written into the script, and the dialogue got increasingly humorous and affectionate the more the show went on.
Then there's Choi Jae-woong, who played Agasshi. The director explained hearing a lot of actors tell him afterward that they'd like to have done that role, though at the time that he cast Choi, he didn't tell him he'd end up being a serial killer. All he said was that it would require cross-dressing, which Choi had done previously; he's a musical actor who's performed in Hedwig.
As for a Season 2? The director said, "The actors had such great chemistry with each other that if the writer says she'd do it and an opportunity arose, I'd have no reason to decline, but there are no plans now."
He added, "Actually, we joke among ourselves and wonder what would happen if we'd change the genre to a sitcom, and Detective Choi and Sergeant Han headed a team to catch a serial killer. Plus, I asked Moon Geun-young what she'd do next and she said, 'I'll do a comedy,' so I joked that we should do it together."
Village: The Comedy? Erm… I dunno about that. Although okay, if you made that show, I'd probably have to see it.
Via Osen, Sports Chosun, Star News, TV Daily, Sports Chosun
RELATED POSTS
Tags: interviews, Moon Geun-young, Shin Eun-kyung, Village: Secret of Achiara, Yook Sung-jae