Yoon So-hee, Park Jin-hee for legal drama Memory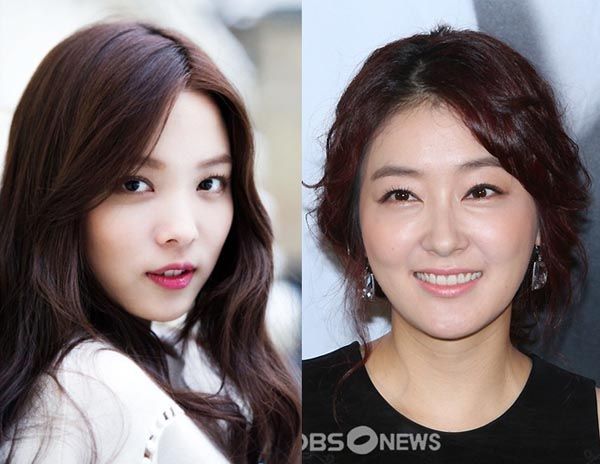 We have two possible additions to tvN's Memory, which I will forever confuse with SBS's brand-new Remember, although maybe you guys will have a better time keeping track of all the dramaland memories rampaging around these days. Not that you can blame anyone for being confused, as both dramas feature main characters who are lawyers losing their memories, who take on one last important case in a race against time before their minds fail them. I'm sure they're totally different. (Actually, sarcasm aside, I do expect them to be very different in execution, which is why it's so confusing that these overlapping programming choices happen so often in dramaland. Why always schedule the similarly themed shows together? Why not give them both a little room to breathe?)
Memory is the drama starring Lee Sung-min (Misaeng) as that lawyer (Yoo Seung-ho headlines Remember), who works in a law firm and is diagnosed with Alzheimer's. Yoon So-hee is currently positively considering the drama, and would play one of the characters working at the law firm. It sounds like it'll be a heavily workplace-centric drama, with Song Sun-mi of Miss Korea confirmed to play an attorney and 2PM's Junho as another younger lawyer.
Park Jin-hee (Gu-am Heo Joon), meanwhile, hasn't been too active recently, having married and given birth in the past year and half. Joining this show means she'll be reuniting with writer Kim Ji-woo and PD Park Chan-hong; she worked with the director in 2001's Stock Flower before working with both in 2011's Fermentation Family. (The writer-PD duo has collaborated several times before, most notably in thriller dramas Resurrection and Mawang. Also 2013's revenge drama Shark, but we can forget about that one.)
She'll be playing Lee Sung-min's wife, a caring and thoughtful housewife with a bright, positive personality. Kim Ji-soo was previously reported to be considering playing Lee Sung-min's ex-wife, a capable judge, so I'm going to assume that both ladies will figure into the story as the lead character rediscovers the meaning of family and love through his struggle with his progressing illness.
Memory is being planned for a March premiere as a Friday-Saturday drama on tvN.
Via Sports DongA, Sports DongA
RELATED POSTS
Tags: Park Jin-hee, Yoon So-hee