Choi Min-soo offered role of King Sukjong in Jackpot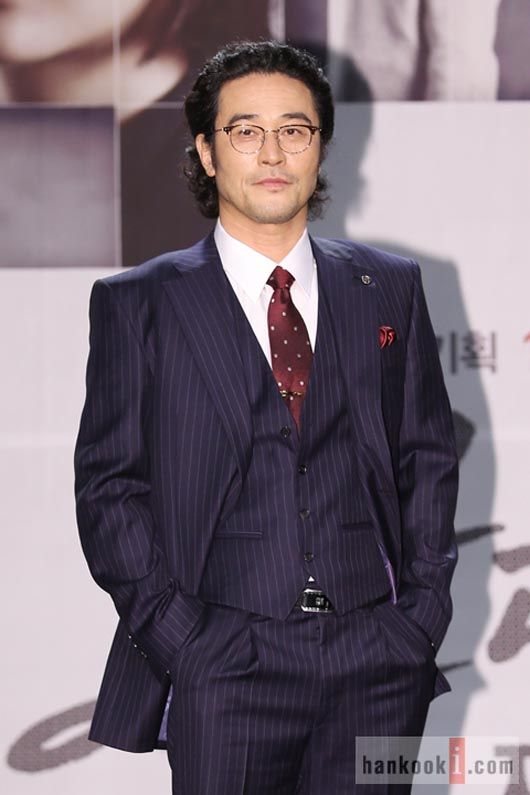 Yaaaaassss. Choi Min-soo (Pride and Prejudice) would make an awesome King Sukjong, and he's positively considering the role for SBS's upcoming "faction" (fact + fiction, which is to say, totally fictionalized history) sageuk drama Jackpot. This makes sense because he starred in writer Kwon Soon-gyu's 2011's action sageuk drama Warrior Baek Dong-soo, but also because he's an awesome actor who would act the hell out of the part.
Set in the later Joseon era, Jackpot centers around a young man (Jang Geun-seok) described as a prince of misfortune; he's of royal blood but made to live among the lowest class and becomes the best gambler of his time. He goes up against the golden prince Yeongjo, son of Sukjong and born with everything given to him, battling it out over love, fate, and the throne. The offer for Yeongjo is currently out to Yeo Jin-gu (Orange Maramalade).
If the casting stars align on this project, that would make Choi Min-soo the father of Yeo Jin-gu, with Yoon Jin-seo (Girl Who Sees Smells) playing Yeongjo's mother, royal consort Choi sukbin, in a femme fatale twist on the traditional interpretation of her character. Sukjong's reign was famously beset with strife over his wives (given that he deposed one queen to make one of his concubines queen, then brought back the first queen and had the usurping queen executed), and in this drama, the character is described as ambitious and cold-hearted.
Jackpot seems to be taking quite a bit of liberty with history, and I almost wish they'd go the Moon Embraces the Sun route in creating a fake king and plopping him down at some vague point in the Joseon era. Although to play devil's advocate, I admit there's added excitement when you make Yeo Jin-gu Yeongjo and Choi Min-soo Sukjong, since those are names that carry weight, and sometimes you want to use that to your benefit dramatically.
In any case, we're promised "fierce charisma" from Choi Min-soo, which is a standard promo article buzzword, except that in Choi Min-soo's case it's absolutely what we'd expect. He's got crazy energy, by which I mean his energy is crazy-good and intense, but also, a little tinged with crazy. In the best of ways, of course.
Jackpot will be the Monday-Tuesday drama to follow Six Flying Dragons, premiering in March.
Via My Daily
RELATED POSTS
Tags: Choi Min-soo, Jackpot