Odds and Ends: Attainable goals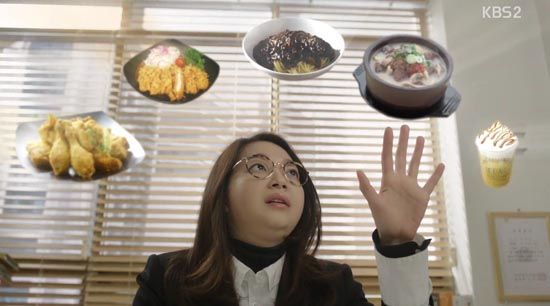 javabeans: Happy New Year, everyone!
girlfriday: Wheeeee! I'm not really ready for a whole new year, but I guess I have no say in the matter.
javabeans: Really? I'm kind of over 2015, which I guess is good because it's… over. It wasn't a bad year, it just ran its course.
girlfriday: I just feel behind on 2016 things, like new year's resolutions and such.
javabeans: Oh psh, like you really make those? Does anybody actually make those intending to see them through? Or is it just a thing you say you'll do, like voting or paying your taxes?
girlfriday: Um… you DO have to do those things. You do those things, right?
javabeans: Okay fine, yes those things get done, but I mean in the spirit of wanting to do them. Nobody actually enjoys it.
girlfriday: Nobody WANTS to do their new year's resolutions. You just have to make them anyway.
javabeans: What, they're culturally mandated or something?
girlfriday: Yes, culturally mandated failure. Like, I'm not gonna drop 30 pounds like Shin Mina did in Oh My Venus, but at least we all won't lose 30 pounds together!
javabeans: Although, I would at least give it an honest go if So Ji-sub were part of the deal. Actually, would having So Ji-sub as your trainer be more effective, or less?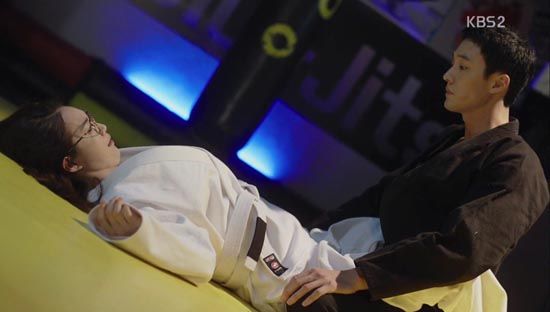 girlfriday: Less, because you'd be so distracted by his beautiful face to do all those push-ups or whatever.
javabeans: But then, if you had that beautiful face asking you to do things for him, like push-ups, wouldn't you do your darnedest to make him happy?
girlfriday: Okay yes. Especially if he made all our workouts as suggestive as they are in Oh My Venus.
javabeans: Yes, those workout sessions are all hilariously sexual.
girlfriday: But I wouldn't want to work TOO hard at the workouts, just in case I lost all the weight super fast and then he went away forever. Sadface.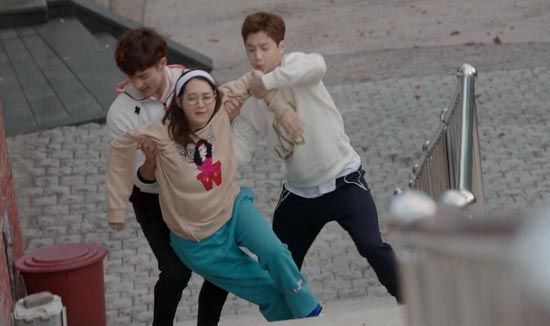 javabeans: You would have to work really hard to lose weight with him, and then work just as hard to self-sabotage that effort behind his back… but only a little, so you still saw progress, just not too much, but enough that he knew you were trying. Calibrating progress to that level of detail sounds more exhausting than just losing weight. Basically, it would be the most work I put into anything ever.
girlfriday: But then it would be an excuse to work out and then come home, pop in an episode of Let's Eat, and eat all the cake I want. I could literally have my cake and eat it too!
javabeans: Mm, cake. I vote for more cake anytime. Any other drama-inspired resolutions on your list?
girlfriday: Hm, there aren't a lot of attainable goals in the current dramas… I can't really found a new nation, or catch killers…
javabeans: I suppose "don't get Alzheimer's" isn't much of a goal either, or "Go back to school for a college degree" when we're still eyeballs in debt for the first one.
girlfriday: I could try to defeat a vampire overlord, if I meet one this year. Or learn medicine in anticipation of that impending earthquake disaster.
javabeans: I certainly don't need to fantasize over falling in love with a Joseon king (he could basically have you killed for looking at him wrong!), or anyone I knew 7000 days ago. (Shudders at the thought.)
girlfriday: Oh, I found one! I could imagine that my cat is thinking snarky thoughts at me all the time. I'm pretty sure he's been doing this for years.
javabeans: And I could eat a lot of food for no reason and make lots of porn-food faces.
girlfriday: Done and done! Our 2016 is already a success.
RELATED POSTS
Tags: conversation post, Odds and Ends