Oh Snap! Yoo Ah-in is so in right now
The latest awards season was a very good one for Yoo Ah-in, who raked in all sorts of accolades for excellence in acting both on the silver and small screen. His performance in blockbuster 2015 hit Veteran netted him the most critical acclaim, though he was frequently nominated as best actor for both Veteran and The Throne in various ceremonies. I guess if you're only going to do two films in a year, make them count, right?
To a lesser extent, he was also nominated for the daesang at the 23rd SBS Drama Awards, and won top excellence for his role in the currently airing Six Flying Dragons. There's no doubt he deserved it, even though we need to take specific network awards with a grain of salt—he was nominated in three categories for Fashion King in 2012, for instance, which should tell you something about how these sorts of things are decided.
So what does a star do when he's won awards for everything he's been in for the past year? Win awards for being fly, of course. At the 10th A-Awards, which are hosted by magazine conglomerate Arena Homme + and Mont Blanc Korea, Yoo Ah-in was awarded for best style and given a celebratory photoshoot.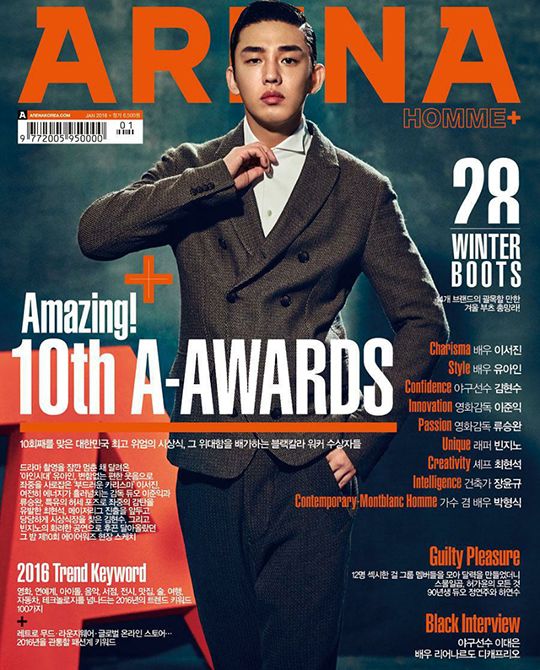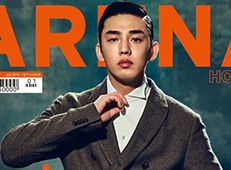 Nerd chic is how men dress to win awards these days, ladies. Drink it in.
Via Sports DongA

RELATED POSTS
Tags: Oh Snap!, photo shoots, Yoo Ah-in