Seo In-gook, Sooyoung for new OCN comic crime drama
Ooh, Seo In-gook in a comic crime drama? I'm in! I know he just did I Remember You, which was a crime procedural of sorts, but Seo In-gook and comedy will always be the winning combination in my book. He's entertaining an offer to headline the newest drama from OCN's hit writer Han Jung-hoon (Bad Guys, Vampire Prosecutor) called Police Unit 38, about a specialized police squad that goes after tax evaders. Girls' Generation's Sooyoung (My Spring Days) is being courted as well, and Bad Guys' Ma Dong-seok has been attached since the project was first announced in December.
The new series sounds similar to Bad Guys and yet completely the opposite: A special task force will mix cops and criminals in order to catch bad guys, but this time the good-bad guys will be con artists who use their skills of fraud and deception in order to help catch tax evaders. If that sounds strange and hilarious, I think that's the point — the drama will be a comedy about using criminal tactics to catch real criminals, aka rich people who try to weasel out of paying their taxes.
It's pretty specific (not to mention funny) to create a drama about catching tax evaders, but the premise seems to reflect the current public sentiment rather perfectly — namely that the rich shouldn't get away with not paying their taxes like everyone else, and if there were any justice in this world, they would be tracked down and forced to pay by any means necessary.
That's where the police unit comes in. They'll use every con in the book to catch their targets, from voice phishing, pharming, insurance and real estate scams, to fake antiquities and delivery scams. It doesn't sound legal, but Bad Guys busted killers out of jail to catch killers… so yeah. Any other tactic seems rather minor compared to that. It's certainly a new idea to recruit con artists to become heroes of the people, though good luck trusting the members of your team.
The actors' roles haven't been specified, but I could certainly see all three of them as slick, shifty con artists. I hope it'll have a heist-caper feel (getting a band of thieves together just has that ring to it, don't you think?).
Police Unit 38 will be 100% pre-produced, and is being planned for the post-Vampire Detective slot on Saturdays and Sundays in May-June.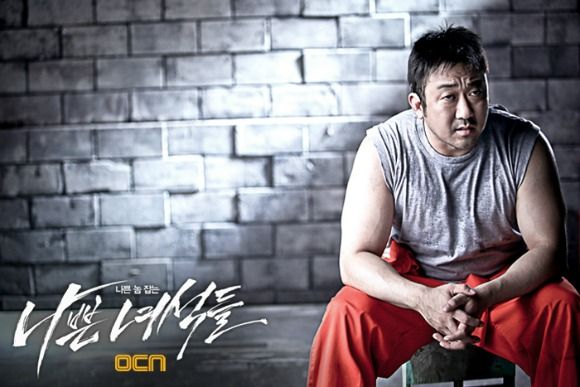 Via Sports Chosun
RELATED POSTS
Tags: Ma Dong-seok, Police Unit 38, Seo In-gook, Sooyoung