Six Flying Dragons: Episode 28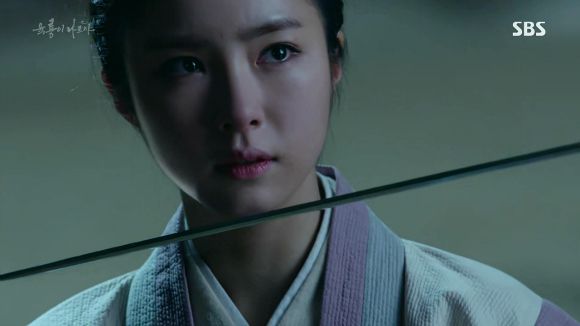 There's a lot to take in this hour with all the political moving and shaking going on, not to mention the introduction of new key players in what seems like the ever-growing Nameless organization. Who, what, where, why, and how are all questions you'll find yourself asking this episode, and if you happen to find any answers, pass them my way. Keeping track of everyone is hard enough, but trying to do it when Moo-hyul has such adorkable scenes dedicated to perking up our resident people's general is no small task sometimes. First world problems, amirite?
SONG OF THE DAY
Jung Jinwoon – "Psycho" [ Download ]
Audio clip: Adobe Flash Player (version 9 or above) is required to play this audio clip. Download the latest version here. You also need to have JavaScript enabled in your browser.

EPISODE 28 RECAP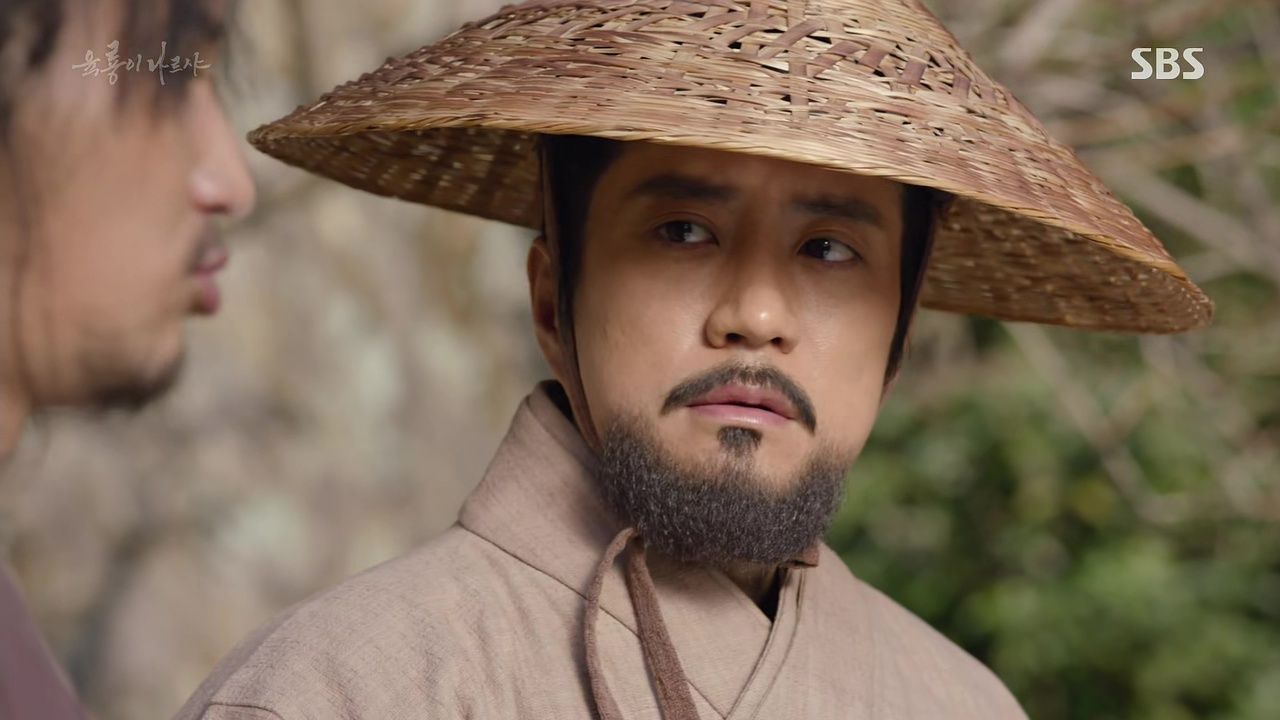 After recognizing the woman, Bang-ji and Jung Do-jeon take too long to give chase, effectively losing her and the grandmother she was escorting. Grabbing Bang-ji's arm, Jung Do-jeon confirms that they saw the same woman. "My mother…" Bang-ji murmurs, a bit distantly. "My mother was here."
A thorough search of the temple yields nothing of value, leaving Bang-ji frustrated that the mother he's spent a decade looking for disappeared in the blink of an eye. Jung Do-jeon reminds him that all hope isn't lost—they captured one of Gil Sun-mi's men alive, and his interrogation might give them the clues they need.
Debate rages on in the dodang as to whether the land surveying should continue when anyone who volunteers gets killed, though Jung Do-jeon calls Jung Mong-joo out afterward on his silence. Jung Mong-joo claims he couldn't support the land reform in good conscience since he knows what it'll lead to, and he still doesn't agree with his old friend on his end goal.
But Jung Do-jeon argues that he's not pushing for the reform in order to achieve his greater goal, adding that it's for the good of the nation as it stands. Jung Mong-joo sighs heavily and admits he's trying to understand Jung Do-jeon's position, which isn't too bad of a start.
In order to find those responsible for the murders, Jung Do-jeon asks if Jung Mong-joo has any idea who sent him the letter leading him to the New Joseon Cave. The mere mention of the word Nameless strikes fear into Jung Mong-joo's heart, since he'd thought the organization was just a myth.
"They exist," Jung Do-jeon replies emphatically. Moreover, even if it's not Nameless, they're still getting played by someone or something that doesn't want the land reformation to pass.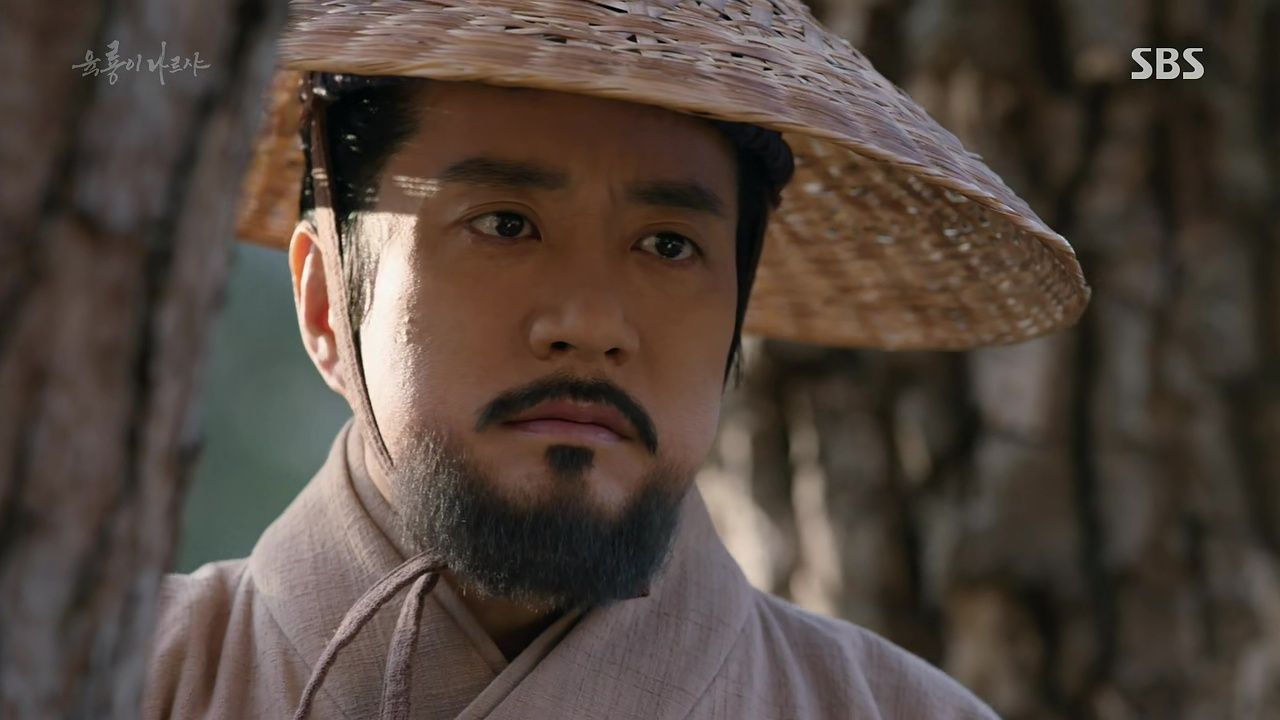 Walking alone, Jung Do-jeon thinks of an old proverb: "Hardships seldom come alone. One calamity follows on the heels of another." Those problems being the difficulty with the investigation, the land reform delay, and Jung Mong-joo's terrible timing in finding out about his plan for a new nation.
"No… actually, there's only one problem," Jung Do-jeon revises his earlier thought. "Nameless. It's Nameless."
Bang-ji is overeager to begin interrogating the monks of the temple in order to learn about his mother's whereabouts, sure that her disappearance had to have been aided somehow.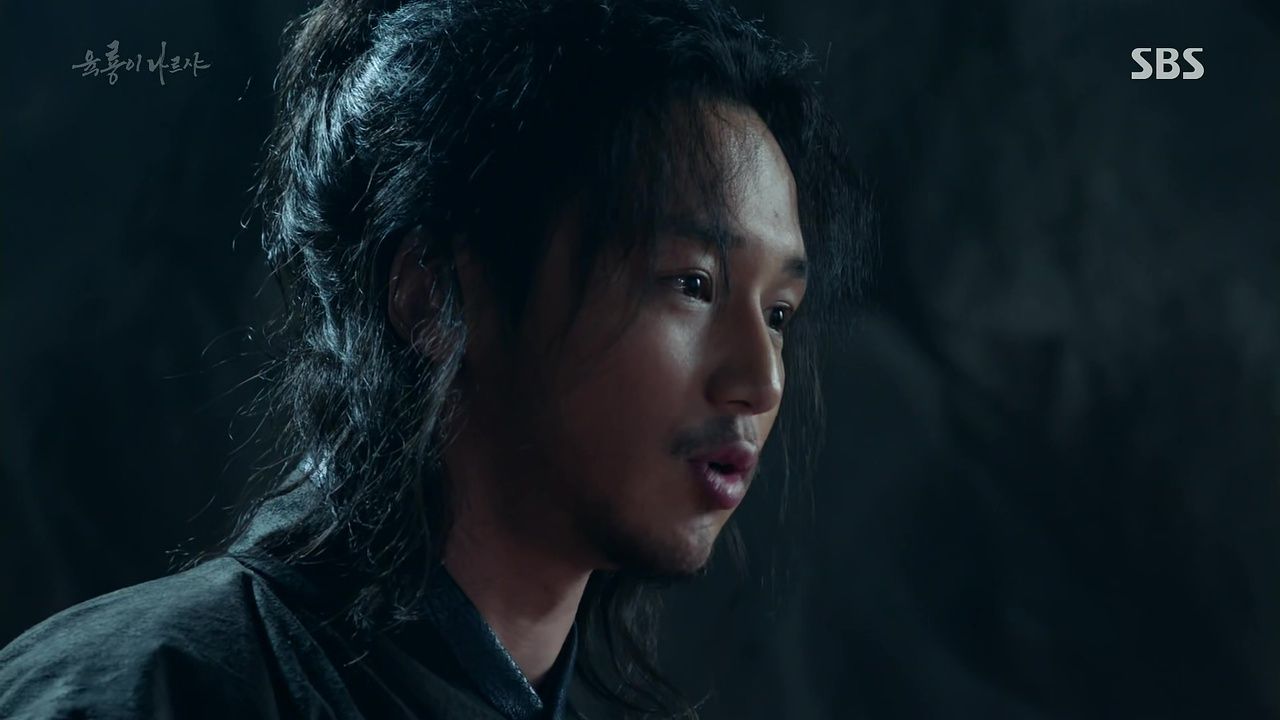 Jung Do-jeon knows that he's keen to find his mother and that finding Nameless will lead to her, but reminds him that he can't lose sight of their greater cause. If it's too difficult for him to remain objective, Jung adds, then he can step back and leave the sleuthing to them.
Bang-ji wastes no time in telling his sister that their mother is alive, that he saw her with his own eyes. The news comes as such a shock to Boon-yi that she has to sit down, and her brother helps her find a seat and her bearings.
He promises his sister that he's not the person he used to be, and that he'll root out Nameless and rescue their mother. A tear snakes down Boon-yi's cheek as she tells him that their mother might not need to be saved, which is a concept he can't bring himself to understand.
"Mother… wasn't kidnapped," she finally says with great difficulty. The night their mother disappeared, she begins to explain, she was awake enough to see what was happening while her brother slept.
In flashback, we see a man tattooed with the Nameless insignia approach Yeon-hyang with a code phrase, which she responds to with an equally coded reply: "He who is nameless shall never disappear." It's like watching a sleeper cell get activated, which I suppose is exactly the point.
The next day, the man returned to ask their mother what her answer was, and she'd replied that she would cut all ties with her children. And the next morning, she was gone.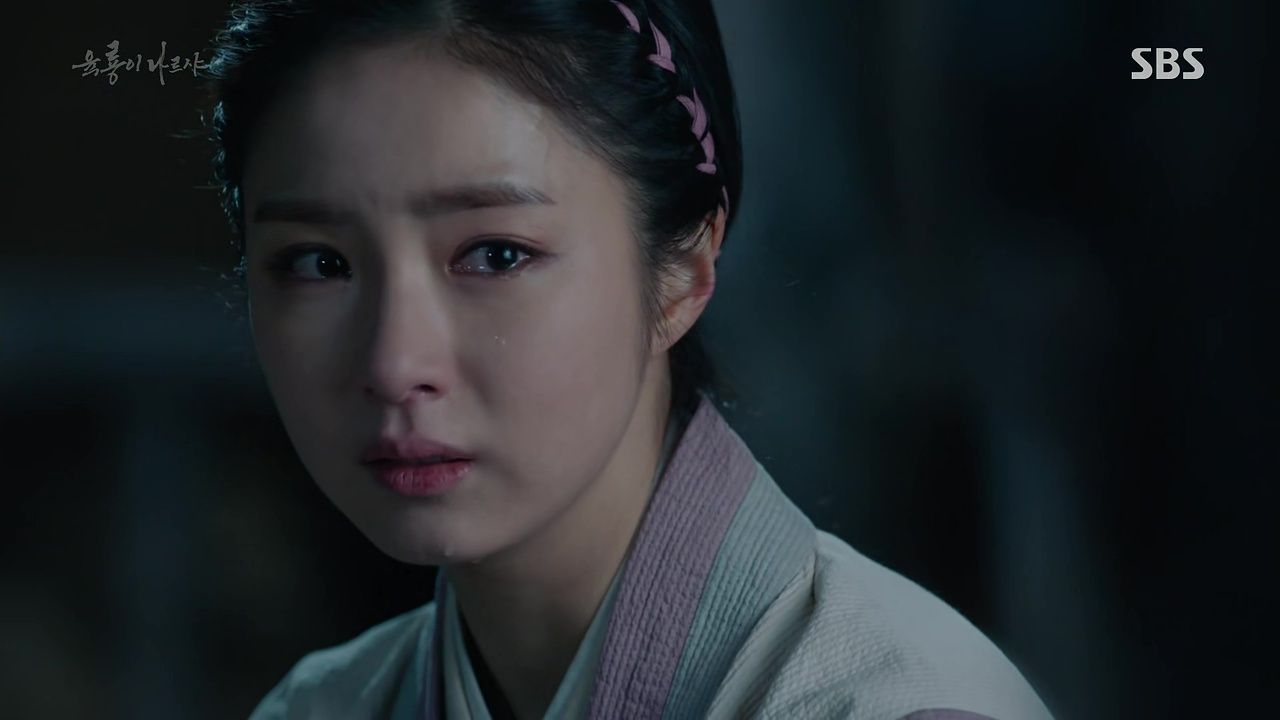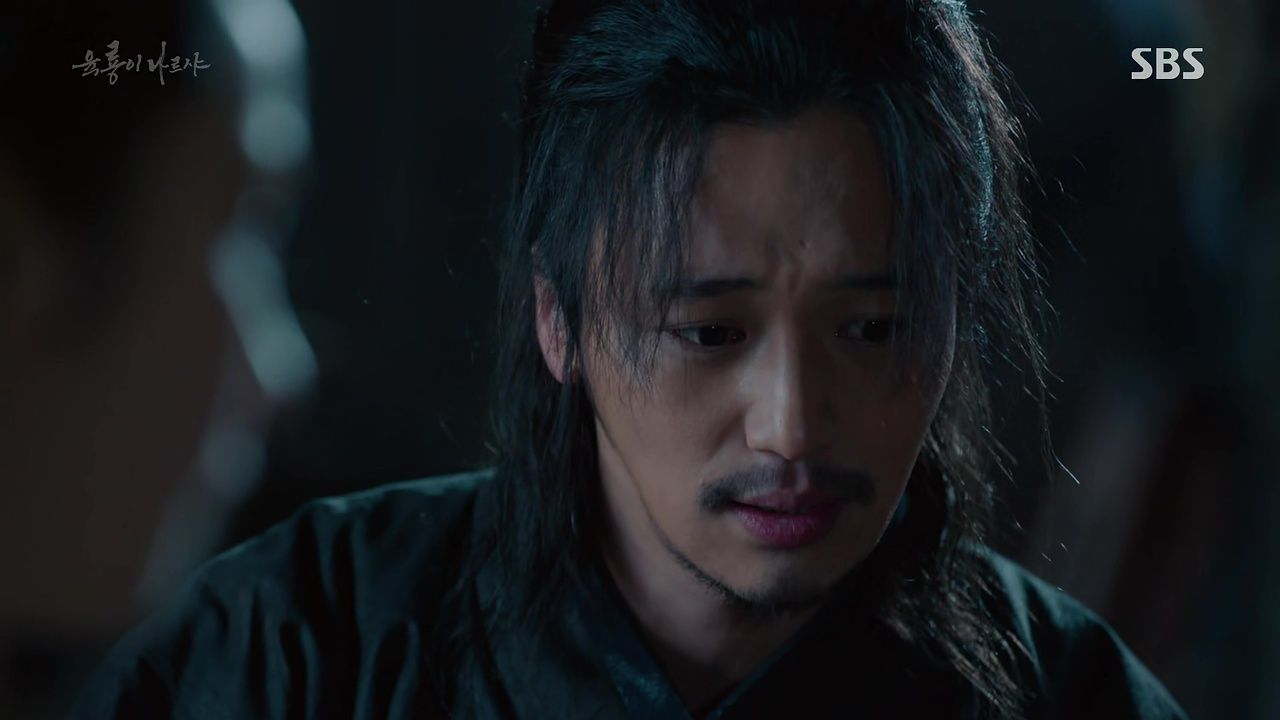 Boon-yi had wanted so badly to believe their mother had been kidnapped so she wouldn't be faced with the more horrible truth that their mother had coldly abandoned them, and so she never told her brother what she saw.
Her brother also likes to live in denial, since he stops her there on the basis that she must be remembering things wrong—she was only eight at the time, after all. Her resentment at not having a mother must've caused her to make up such a memory, he reasons, though Boon-yi knows better.
"I have to find her," Bang-ji says resolutely. "If what you're saying is true, it's all the more reason to find her. I have to find her and ask her why she did that." Boon-yi just cries, afraid of where this all might lead.
Moo-hyul's grandmother finds Boon-yi sniffling after the exchange, and sheepishly admits that she overheard their conversation. She sits down to comfort the poor girl, knowing that keeping such a secret for so long must have been terrible for her.
"Still, your mother must have had a reason," she ventures as she pats Boon-yi's shoulder. "Being a mother is like that. She wouldn't have done that without a reason." For Boon-yi and Bang-ji's sake, I hope Grandma's right.
While making their overnight walk back to the temple where Bang-ji spotted his mother, Yeon-hee has similar reassurances for Bang-ji based on what little she remembers of their mother. She wouldn't have abandoned her children, and as for Boon-yi, Yeon-hee reasons that she's just trying to protect her brother.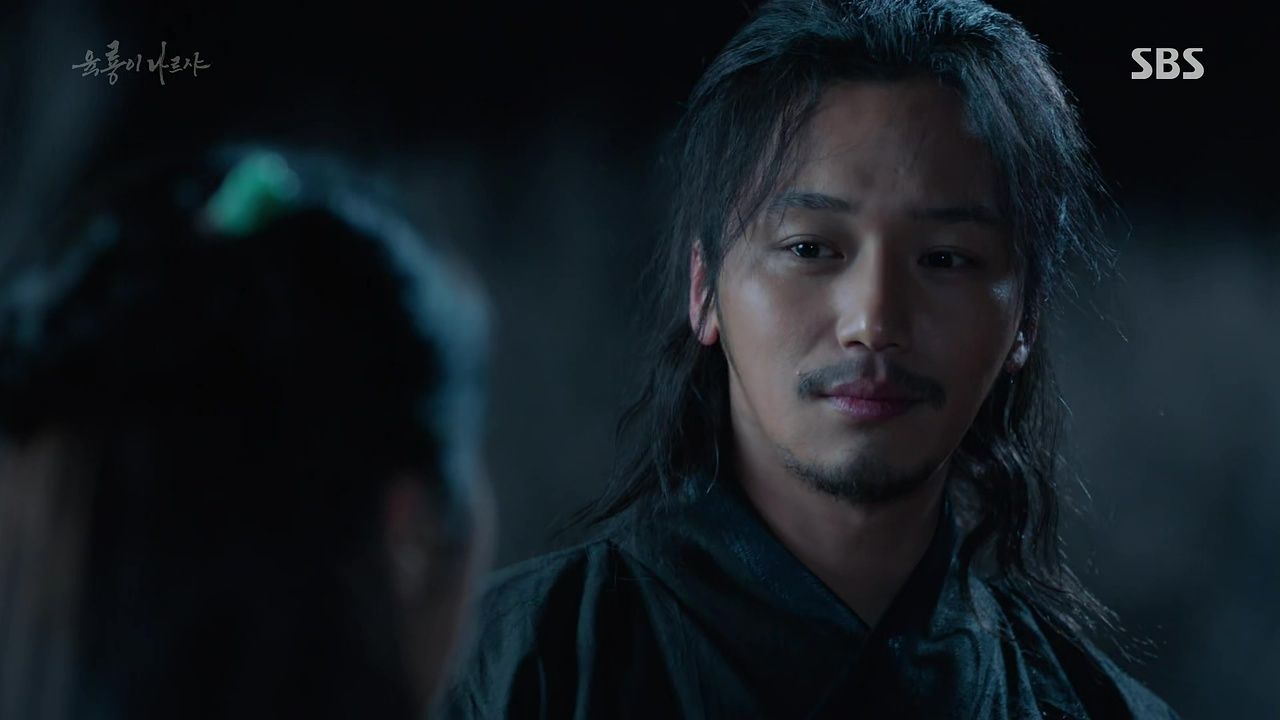 They stop for a moment, and Bang-ji can't help but offer Yeon-hee a soft smile at her comforting words. She grows uncomfortable and keeps walking, effectively ending their Moment.
Team Land Reform (for the moment) gets stonewalled again when no one shows up for the next dodang assembly to decide on which officials should be sent to do the surveying. Jo Joon threatens Minister Woo and his ilk to shape up and show up or get impeached for stealing land, though what they really need is Jung Mong-joo's support before the rest will follow.
Since part of the deal Lee Seong-gye and Jung Do-jeon made was that the deposed King Woo couldn't return to the capital until the land reformation had passed, we find the mad king with three sinister advisors at his house/place of exile in Yeoju.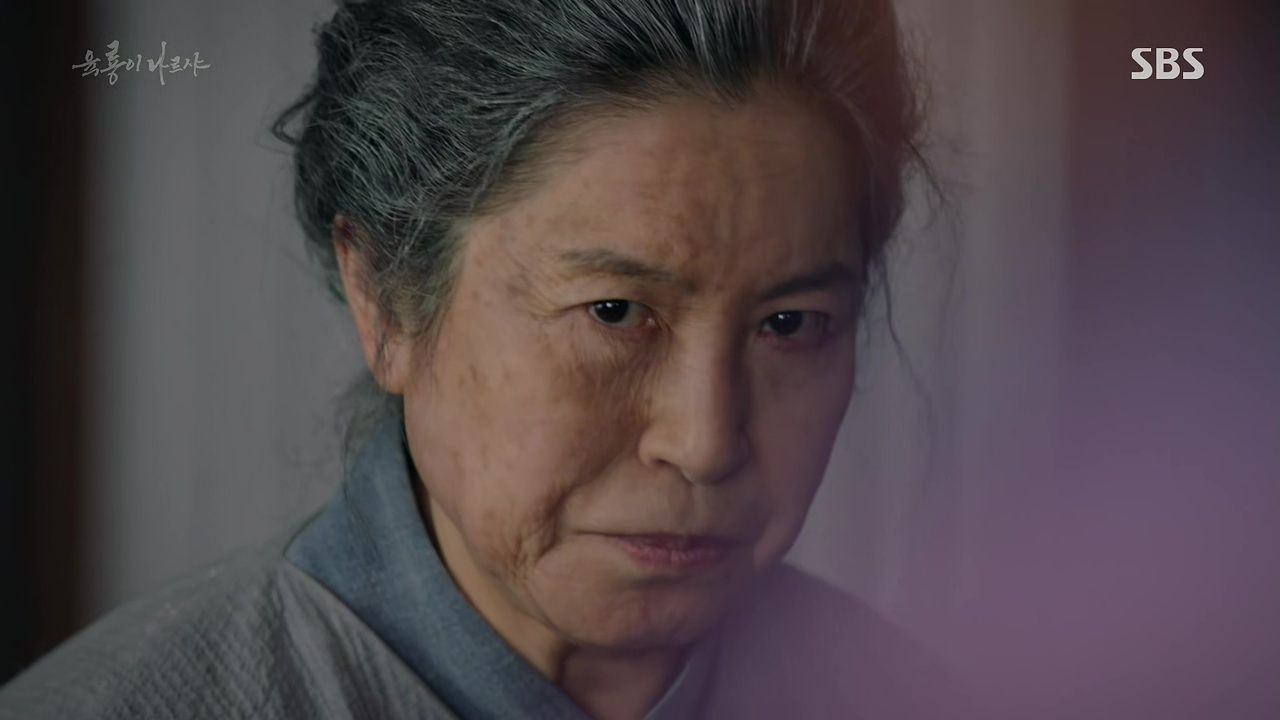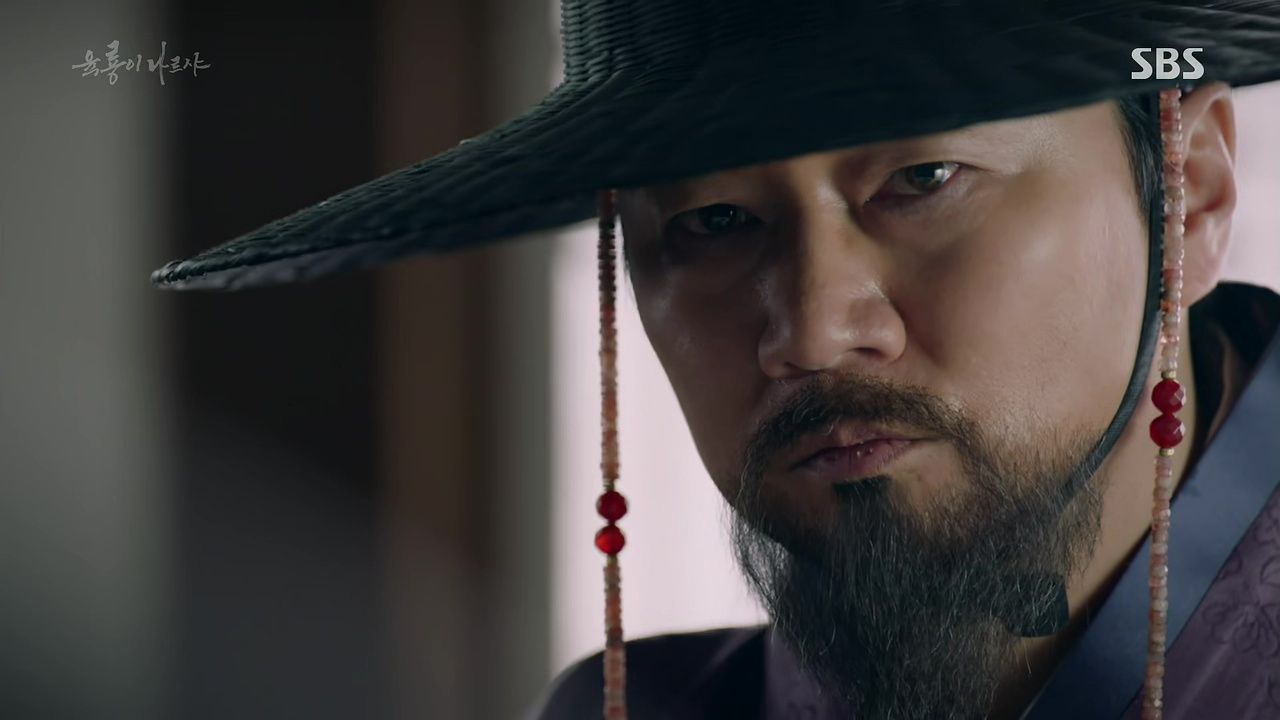 They get him thinking that his life would be much better without Lee Seong-gye, and one presents a nameless man as a "gift" King Woo could give the great general. The man gives only his family name and his hometown, which the king instantly recognizes.
To add to the mystery, the elderly maidservant at the king's beck and call proves to be none other than the Nameless Grandma, who gives a knowing look to the king's advisor. (I don't know who any of these people are!)
Sitting together in the empty dodang assembly hall, Jung Mong-joo pours his heart out to Jung Do-jeon about how conflicted he feels. The reforms his longtime friend spoke of are ones he's always dreamed of, but now that he's faced with taking action to implement them, he can't bring himself to do it.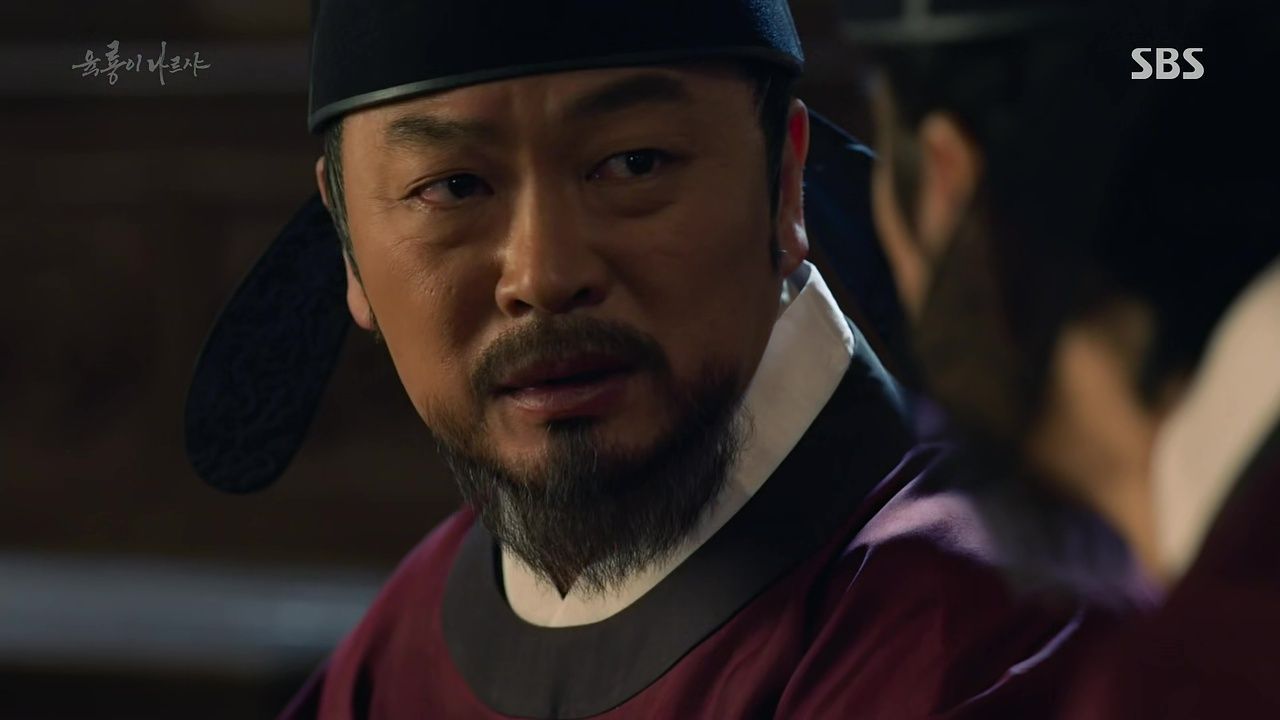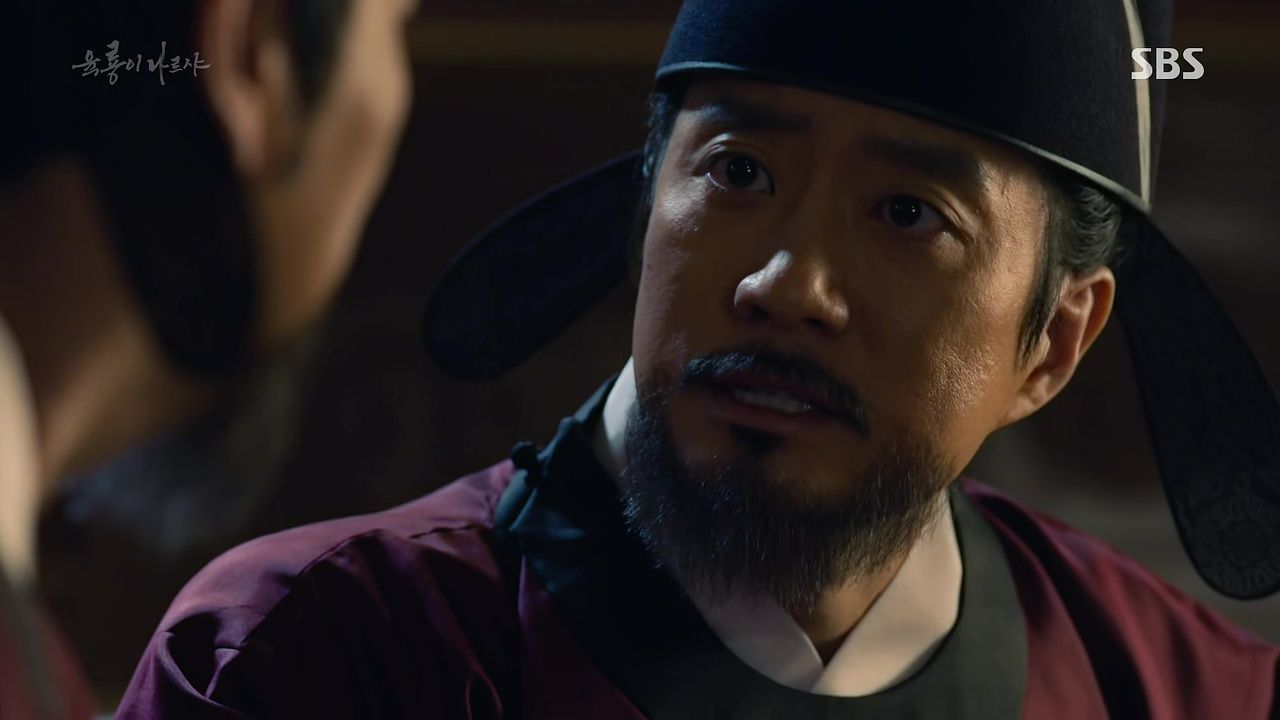 "No matter how much I think about it, it's treason," he reasons, though he still doesn't look convinced. When Jung Do-jeon asks why he hasn't just reported them then, Jung Mong-joo says he hasn't out of fear that Goryeo will lose a precious opportunity for real change if it loses them.
"Then join us," Jung Do-jeon pleads. Jung Mong-joo is essential to their cause, since without him, the new nation he's dreamed of could be doomed from the start. He swears to do everything he can to convince Poeun in the end, but more pressing is the land reformation. He needs his support.
So Jung Mong-joo asks him to make a promise he simply can't make: that if he can't be convinced in the end, Jung Do-jeon won't move forward with overthrowing Goryeo.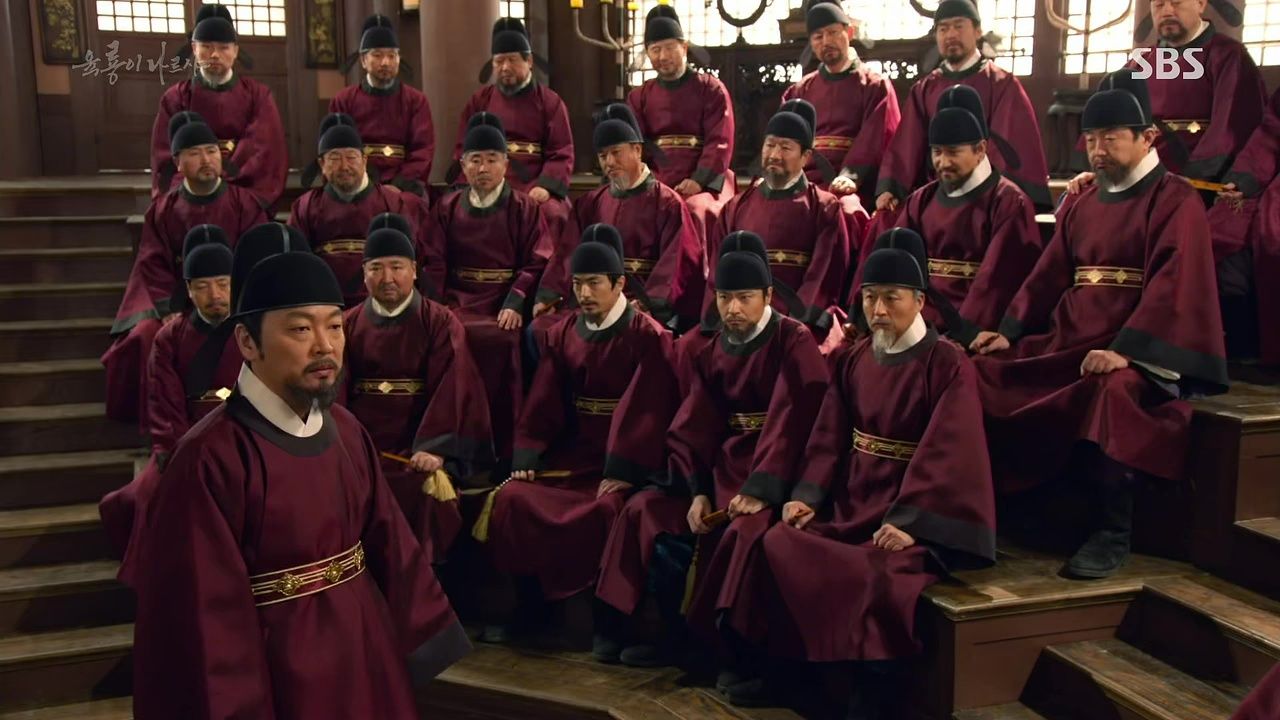 The land reformation debate comes back to the dodang, and the same arguments are put forward by both sides. Only Jung Mong-joo is capable of turning the tide, which he finally does by standing and addressing Jung Do-jeon with a question: "Can you promise me?" Of all the things to ask him!
None of the other ministers know what they're talking about, but all wait with bated breath for the outcome. At last Jung Do-jeon relents, "Yes, I promise."
With that, Jung Mong-joo declares that the land surveying will move forward regardless of the inherent risks. They'll pay extra attention to security for the officials who've already volunteered to go (meaning Jung Mong-joo planned for this outcome), and the dodang will give Jung Do-jeon and Jo Joon their full support for the land reform.
Now that they have Jung Mong-joo's support as long as Jung Do-jeon keeps his promise, Jung Mong-joo tells him and Lee Seong-gye what sounds like music to my ears: "The reformation has to be done confidently, in the open, instead of in darkness." For a start, he says, they can get out of that dank cave and move their operations to Dohwa Manor. (Hooray for hopefully better-lit scenes to come!)
Even though Dohwa Manor had a bad reputation before, by staging their reformation from there, Jung Mong-joo plans to turn it from a negative symbol into a positive one. But Jung Do-jeon wonders if his old friend just wants out of that cave because he's so bothered by the map on the wall of New Joseon.
While news of the mysterious promise made reaches Ha Ryun (who thinks that Jung Mong-joo must know something Jung Do-jeon doesn't want him to reveal), it reaches Bang-won too. It doesn't bother him at first, since he thinks Jung Do-jeon made the promise without meaning to carry it through, only to be corrected by the man himself.
"I will convince him," Jung Do-jeon says, which only riles Bang-won up: "How can this great cause be shaken by one man's opinion?" He's mistaken in that belief, since Jung has to remind him that it's not just Jung Mong-joo they need to sway. If he comes to their side, the sadaebu, scholars, and students who follow him will come too.
And they need all those people to become the foundation of their new nation. Jung Mong-joo spent many years teaching students and raising them into worthy scholars, so if they lose their support with Jung Mong-joo, who will be left to manage the country?
"We can just raise them again. New people are born every day," Bang-won replies bluntly, causing a visible tightening of Jung Do-jeon's features. He basically tells the young dragon what a stupid thing that was to say, emphasizing that raising talented men takes decades. And losing a generation of educated men means they'll lose a hundred years worth of knowledge.
If they were to lose that, Jung Do-jeon adds, then there'd be no point in creating a new nation at all. They'd have no foundation to build it on. But Bang-won is nothing if not persistent, and asks, "What do we do if Poeun has other ideas?"
Young-kyu keeps tabs on Jung Mong-joo's movements, following him to Prince Jungchang's residence. Inside, the prince proposes to the gisaeng Yoon-rang, promising to give her his whole heart even though she isn't his first wife. (I really don't know what to make of their romantic interludes. All I end up feeling is mildly confused.)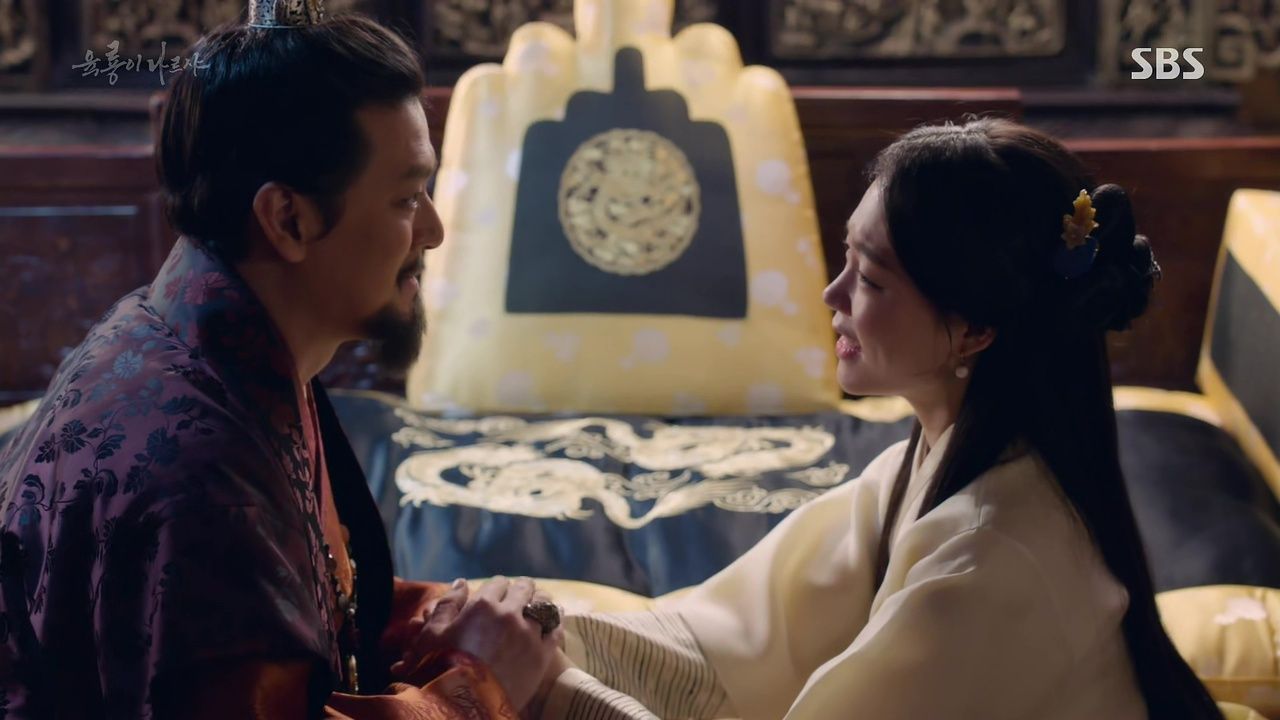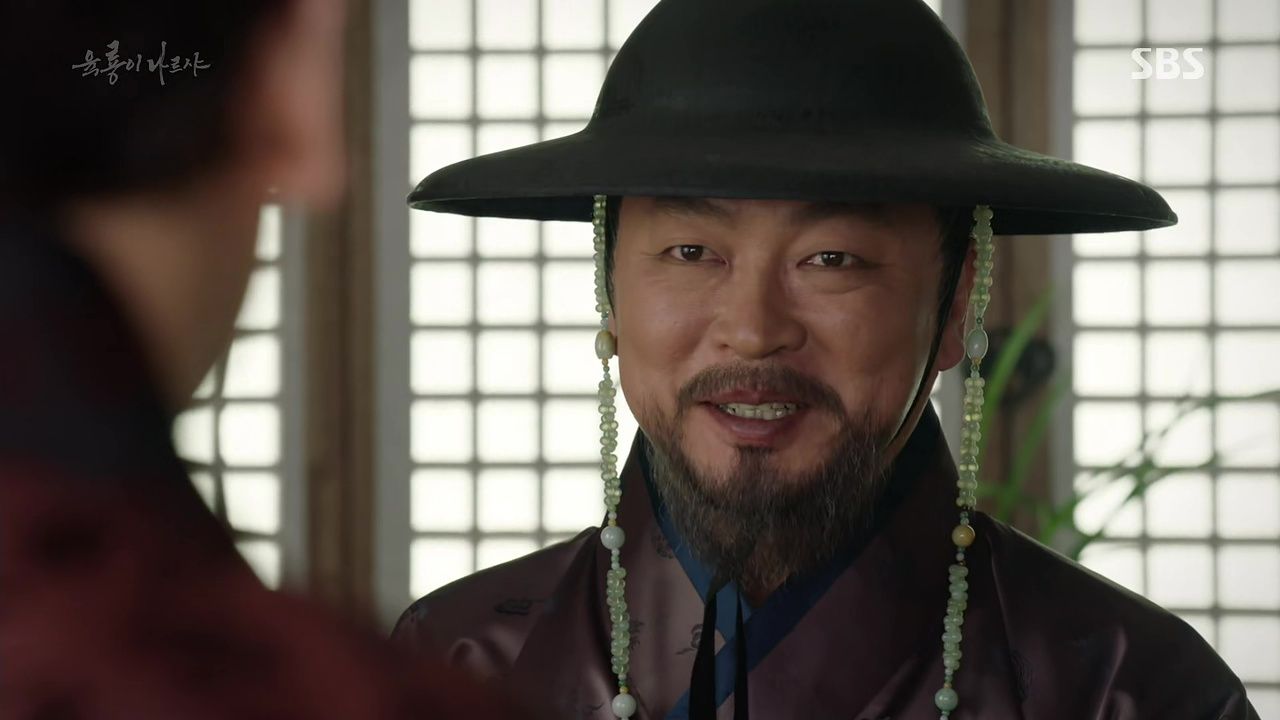 Jung Mong-joo congratulates the prince for taking on a second wife, though he runs into some difficulty convincing him to take up politics. The prince is uninterested in palace life, preferring to live simply instead.
Bang-won's interrupted from his thoughts of Jung Do-jeon lauding how only Jung Mong-joo can bring legitimacy to their reform by Grandma and Master Hong talking about the gift King Woo is preparing to give at an oddly specific date and time, which shouldn't be at all suspicious.
He finds out that Jung Mong-joo paid a visit to the prince and is not happy about it, while Jung Do-jeon & Co. move operations to the newly refurbished (and brightly lit!) Dohwa Manor. But Officer Nam comes running with news that their captive has finally opened his mouth.
Bang-ji and Yeon-hee's search of the temple yields nothing, which is strange in and of itself. Knowing that three people couldn't have disappeared without help from the monks, Bang-ji says he'll stick around to see if he uncovers anything new. Both seem unaware that they're being watched, and the color of the hanbok seems to point to Gil Sun-mi.
It turns out the captive is talking, but it's not anything Jung Do-jeon or Officer Nam wants to hear. He fears for his life too much to reveal anything about Nameless, and seems eerily sure that if he holds out and reveals nothing, he'll be rescued.
Gil Sun-mi approaches Bang-ji in secret to tell him he's wasting his time staking out the temple when there's nothing here. The only reason he came to the temple in the first place was to follow Bang-ji, because he has something to pass onto him.
He knows that Bang-ji desperately wants to meet his mother, so he gives him a place, time, and date to see her. The conditions are that he must come alone and tell no one, or else he'll lose his only chance to see her.
Afterward, Gil Sun-mi seems reluctant to report that he's done as asked to a nobleman introduced as YOOKSAN (Ahn Suk-hwan). The swordsman seems to think they've taken things too far, but Yooksan reminds him that they're just doing as He tells them and adds a peculiar phrase, "One must break the ash flower's stem before it blooms." The nameless "gift" follows close behind.
Bang-ji decides not to tell Boon-yi about his scheduled meeting with Mommy Dearest, while Bang-won informs Jung Do-jeon that Jung Mong-joo met with Prince Jungchang, meaning that he has ulterior motives.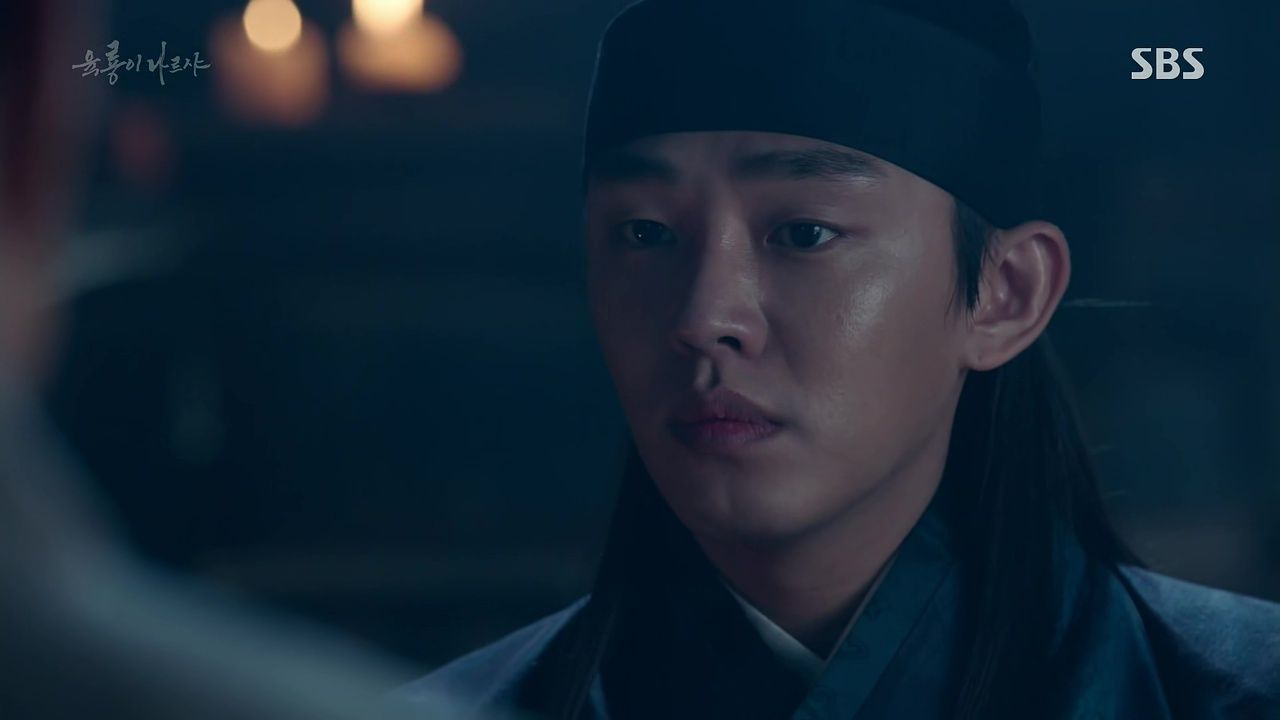 Jung Do-jeon is enraged to learn that Bang-won's been keeping tabs on Jung Mong-joo, despite Bang-won's insistence that he can't trust him so easily. "Whether you trust him or not is of no importance!" Jung Do-jeon yells. "I trust him, and he trusts me!" From now on, Bang-won is to have no involvement whatsoever with Poeun, and Bang-won seems to acquiesce. For now.
But Jung Do-jeon is forced to ask Bang-won for ideas in getting their captive to talk, which forces Bang-won to stop pouting. He advises that they use a method that's worked for them before, by "allowing" the prisoner to escape. It may lead them to nothing, but it saves them from wasting more time.
Jung Do-jeon sees this as a good opportunity to get Bang-won's mind off Jung Mong-joo, and assigns him to lead the operation. Boon-yi's extensive network will act as support, but she's abstaining for personal reasons.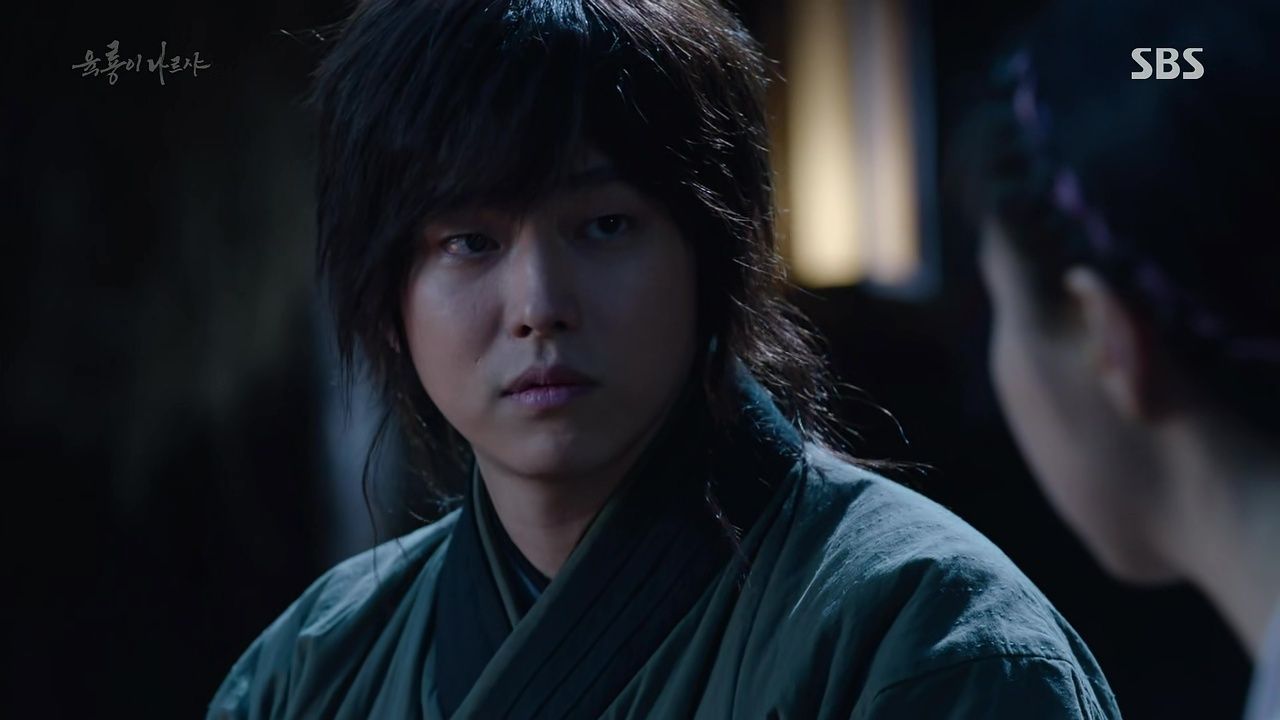 Moo-hyul decides to confront her about her behavior, and in the politest way possible, calls her strange. He doesn't understand how she can be so depressed when this plan might allow her to meet the mother she hasn't seen for over a decade, since he'd be happy about something like that.
"I didn't know my mother or father," he begins. They passed away when he was nine or about, he explains, though he doesn't remember anything but Grandma crying. "I don't know anything, just that they died."
But he still manages to smile when he adds that he's always hoped he could see them in his dreams, if only just once. Boon-yi hopes that his wish will come true, though Moo-hyul returns to the focus to her by saying that she'll get to meet her mother in the real world, and not a dream. The mother she once thought was dead, no less. "It must be nice," he sighs.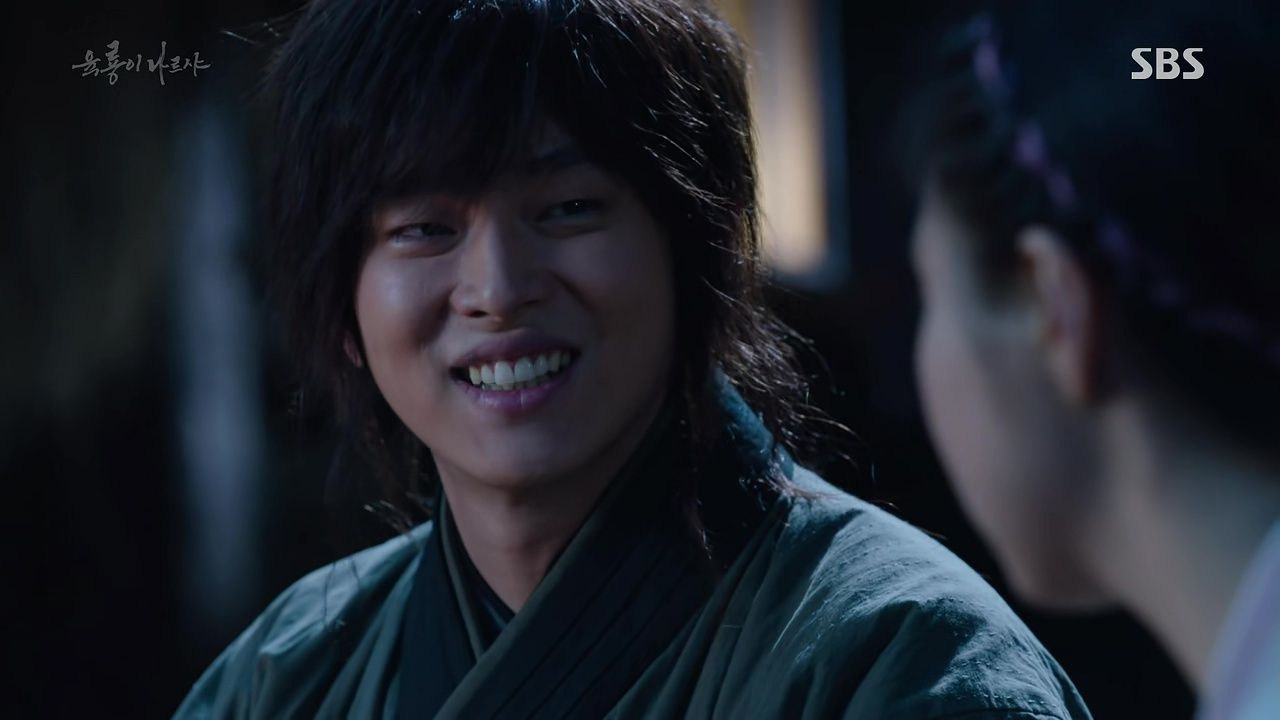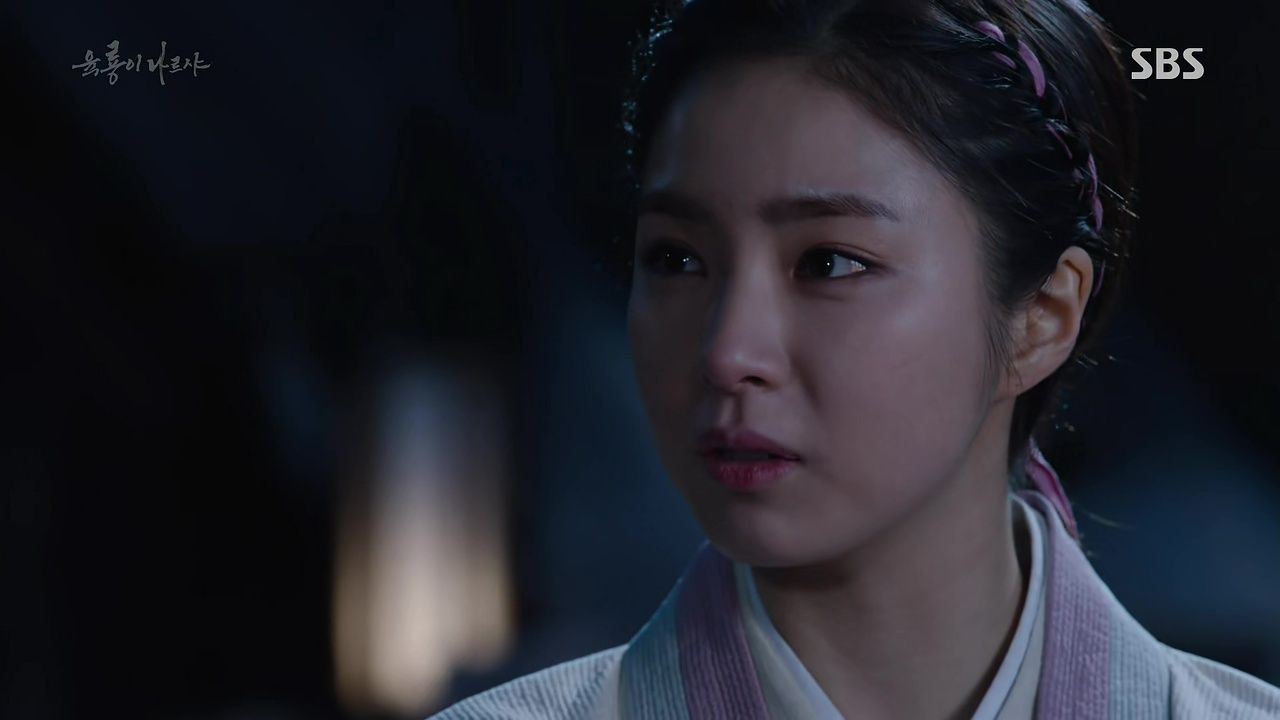 When Boon-yi's face doesn't brighten like he hoped it would, he ventures the sweetest guess as to why: "Ah, is it that you feel bad to see your mom when I can't ever see mine?" Boon-yi offers him a small smile and thanks him sincerely, knowing that his attempts to comfort her means he's a very kind person.
It's adorable how Moo-hyul flushes at such a simple compliment, though he makes sure to remind Boon-yi that he's envious that she can at least hope to see her mother again. The Boon-yi he knows wouldn't entrust such a task to anyone else, but would have taken the lead. Hint hint.
He confesses that it's tough to see her not be the strong general everyone's used to, though he promises to do well in the operation in her stead. But he just has one more question, "Why are you afraid of hope?" At her downtrodden expression, he decides that waiting for an answer would be a bad idea and takes his leave.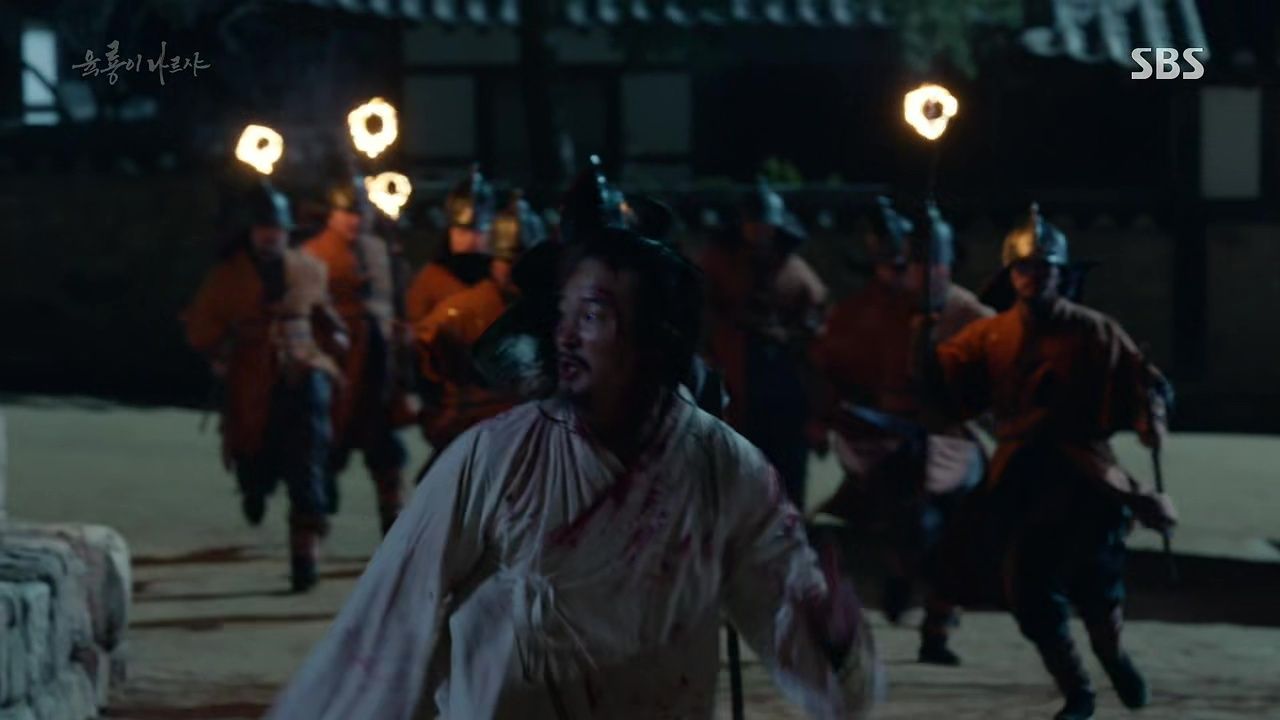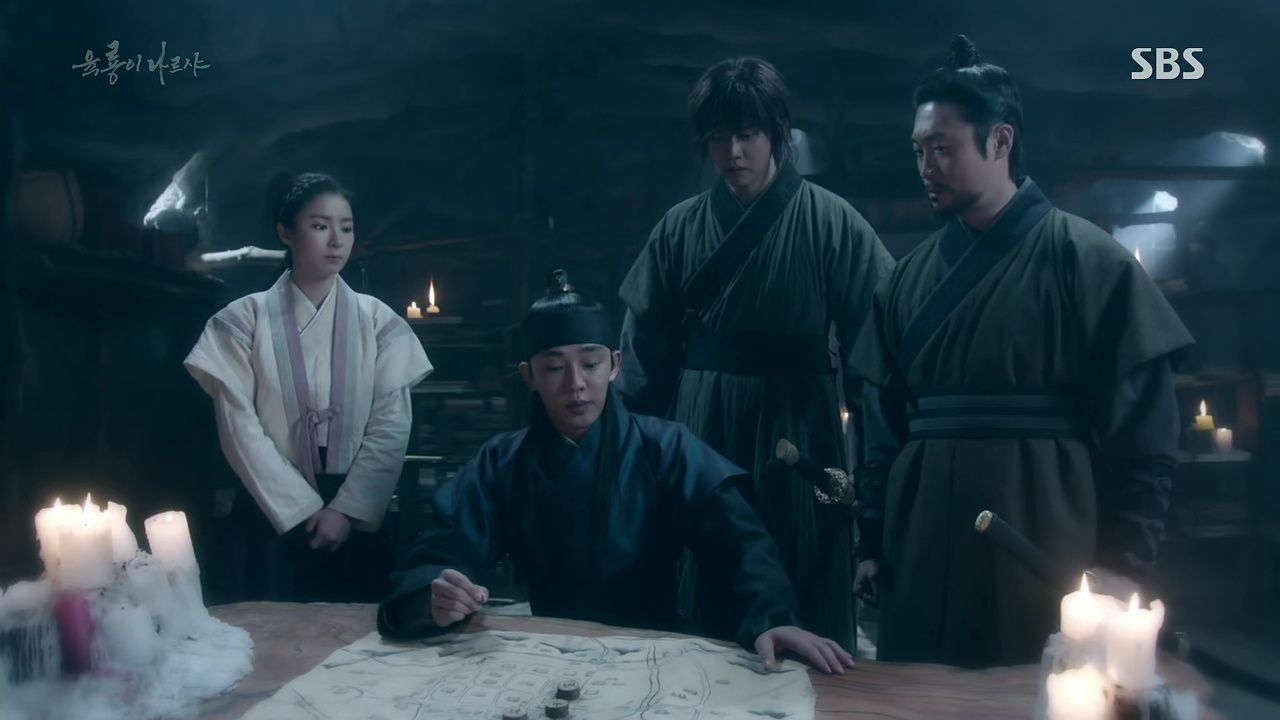 So Operation: Prisoner Escape begins, with Bang-won's team dropping a key into his cell along with a forged letter bearing Nameless' red seal. Since the captive believed the organization would rescue him, he doesn't think twice about using the key to unlock his cell door.
In order to make it believable, Young-kyu rallies the guards to chase down the escapee, only they have strict orders not to capture him. Instead, they chase him so he ends up on the roads Bang-won wants him on, so that he thinks it's just chance when he comes upon Moo-hyul and a cart in the dark.
Bang-won planned on the prisoner using the cart as a hiding place, but no one planned on the assassin that springs from the shadows. He slashes the captive's chest before Moo-hyul can intercept him.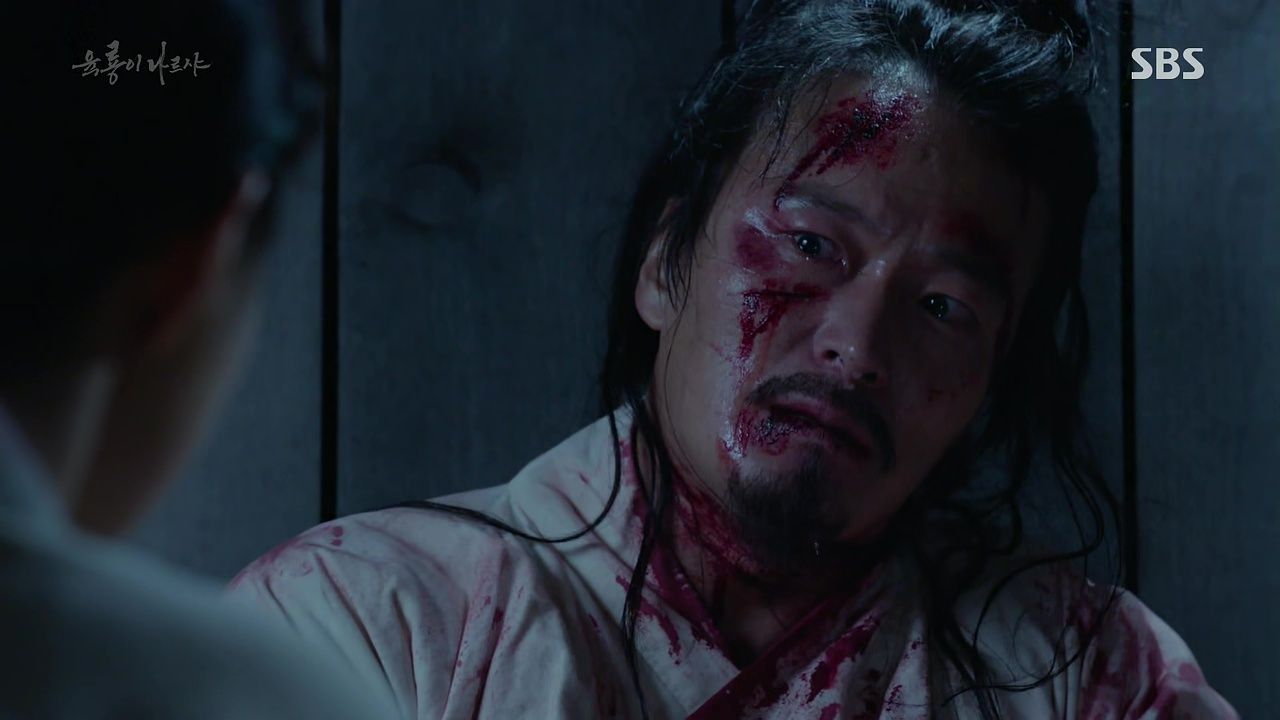 The captive escapes on foot, while Young-kyu and Bang-gwa's forces nearby spring into action at the sound of swords clashing. The assassin fends off Moo-hyul's attacks fairly well before fleeing, leaving them with no trace of the assassin or the escaped prisoner.
Boon-yi accidentally happens upon the bleeding escapee, too weak to keep going on. Since Nameless has obviously abandoned him (and tried to kill him), he gives Boon-yi intel he'd been holding in. It's the same thing Yooksan said to Gil Sun-mi, "One must break the ash flower's stem before it blooms." And then he tells her a date, the fifth of this month.
He dies, and the assassin responsible appears out of the shadows, ready to kill her for hearing too much. Thinking fast, Boon-yi remembers the code phrase that she overheard when her mother was approached by the Nameless man.
She looks straight into his eyes and repeats it: "He who was not there in the beginning exists forever." The effect is immediate, with the man lowering his sword parrots back the same phrase her mother repeated when she heard it, which is, "He who is nameless shall never disappear."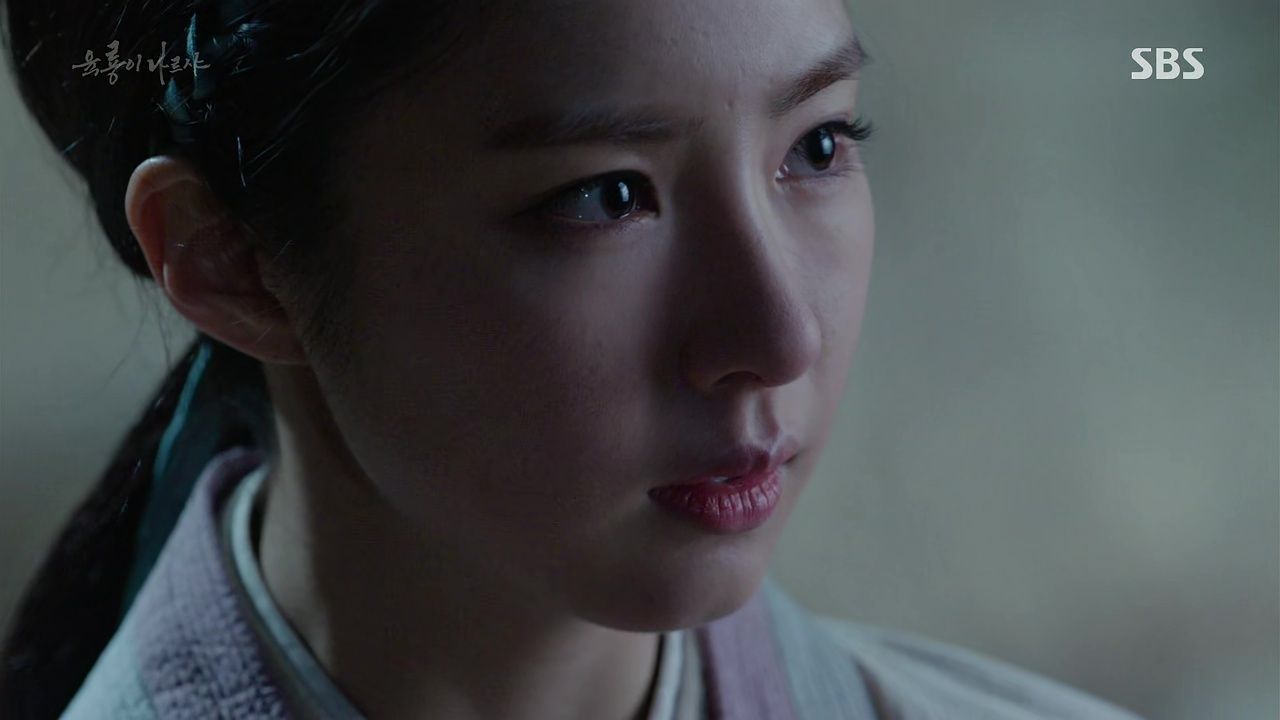 COMMENTS
Looks like Boon-yi won't be able to get out of that family reunion after all. It's ironic and oddly fitting that she might end up being the first to meet her mother when she seemed so against the idea, and for reasons no one can fault her for, either. Except it's not just about her mother anymore, but about how deep she might get into an organization that grows more menacing by the day.
I was really glad for Moo-hyul's surprisingly intuitive and genuine take on Boon-yi's very real familial struggle, since Bang-ji is about as good at reading emotions as a blind hamster sometimes. Every time he stresses that he isn't the same person he used to be, he's usually being exactly that person, and his lack of self-awareness when it comes to that would be frustrating if it didn't come from such an innocent place.
He just really couldn't be more polar opposite from his sister if he tried, since he's still very much a naive boy at heart no matter how honed his killing skills have become. Boon-yi lived a hard life and lived it mostly on her own once her brother left, so of course she'd end up being the more jaded and worldly of the two siblings. Even so, it's still amazing how Bang-ji never even considered that his mother maybe hasn't been held captive for all these years.
Then again, I guess he had no reason to suspect his mother of anything else, so it doesn't seem so unnatural that he'd react to Boon-yi's revelation by flat-out not believing her. But that same problem of not seeing the forest for the trees is likely going to haunt him when it comes to Gil Sun-mi, since it very much seemed like Bang-ji is going to walk into that trap with his eyes wide open. How he'll react to the truth is anyone's guess, though. And that all depends on what the truth actually is.
It was interesting to see that Gil Sun-mi may still have a conscience somewhere, since I've been unsure of what to think of him ever since it was revealed that he works for Nameless. This hour put forth so many theories with that organization that I won't even begin to try to parse them out here, and will just say instead that Jung Do-jeon's promise to Jung Mong-joo was a major, major deal. Somehow though, I get the feeling that it's a promise he won't ever get to keep, not as long as Bang-won has a say in it.

RELATED POSTS
Tags: Byun Yo-han, featured, Kim Myung-min, Shin Se-kyung, Six Flying Dragons, Yoo Ah-in