Ahn Jae-hyun joins second season of New Journey to the West
Ahn Jae-hyun? Really? When there was speculation that Na PD might bring in a new maknae to take Lee Seung-gi's place in the new season of his web travel variety show New Journey to the West, I was expecting someone more familiar to variety. Okay, I was really hoping for MC Mong to reunite with his 1 Night 2 Days hyungs, because this was the show to ease Su-geun back to variety after his scandal, so why not Mong too?
But the newest member of the second season has been confirmed, and it was model-turned-actor Ahn Jae-hyun (Blood, You're All Surrounded, You From Another Star) who flew off to Chengdu, China along with Journey West's original cast members Kang Ho-dong, Lee Su-geun, and Eun Ji-won.
Na PD and crew said that they weren't looking for someone to replace Seung-gi (who couldn't join the second season because he's in the army), and looked for someone who would blend well and follow the hyungs willingly. They described Ahn Jae-hyun as innocent and very malleable, which makes me think that Na PD's true goal was to find someone that the hyungs could corrupt.
It's obviously a huge boon for Ahn Jae-hyun, who's mostly known for his subpar acting and very pretty looks. But acting has little to do with variety stardom, and one good image-ruining turn in variety could mean a whole new career trajectory for him. If anything, the hyungs will have fun inducting the newbie into varietyland; I just hope the end result is entertaining.
The second season of New Journey to the West will air on NaverCast as a web series, and possibly on tvN after Youths Over Flowers in Africa.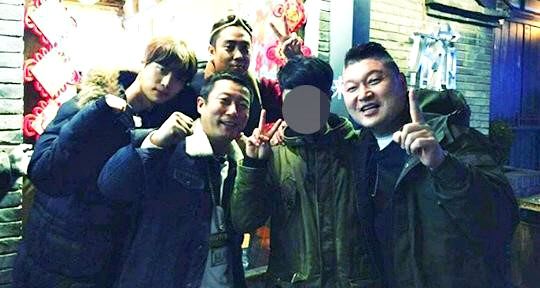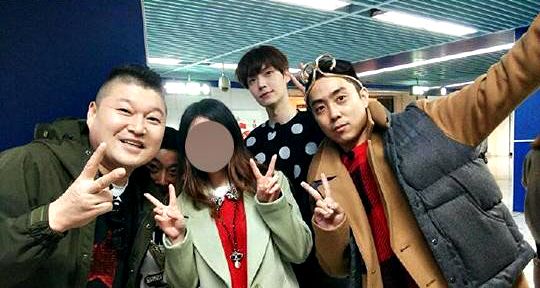 Via IS Plus
RELATED POSTS
Tags: Ahn Jae-hyun, Eun Ji-won, Kang Ho-dong, Lee Su-geun, New Journey to the West