Cheese in the Trap: Episode 10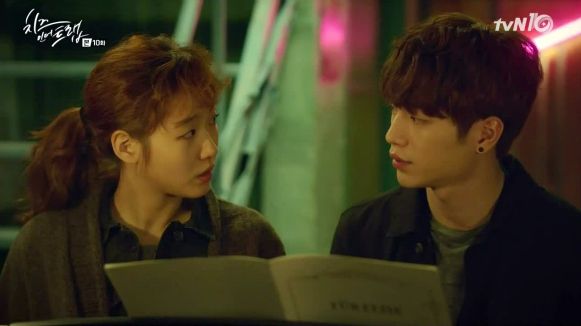 So cute today. I mean, this show is always cute (with a side of crazies), but this episode had some really sweet character beats that made me giddy. It also had some triumphant moments for our heroine, who confronts her tormenters in a major way and doesn't hold back or silently endure like she's so used to doing. Grab some popcorn, because things are about to get entertainingly ugly.
Note: There's a good chance that Cheese in the Trap will be pre-empted next week for the New Year holiday (Monday and Tuesday, February 8-9). It hasn't been confirmed, but there's talk of tvN possibly airing movies instead, so just a warning to be emotionally prepared for a week with no Cheese! Breathe in. Breathe out. Breathe in. Breathe out… *whimper*

SONG OF THE DAY
Tete – "그냥 좋은데" (I Just Like You) for the Cheese in the Trap OST [ Download ]
Audio clip: Adobe Flash Player (version 9 or above) is required to play this audio clip. Download the latest version here. You also need to have JavaScript enabled in your browser.

EPISODE 10 RECAP
Seol keeps her distance from Jung, though she finds herself upset that he's ignoring her too. But then she finds him waiting in the stairwell with a can of coffee, wanting to talk. When she turns it down, he just wraps his arms around her in a backhug and lingers there for a while, until he quietly slips the coffee in her pocket and walks away.
After class, Seol and Bora are shocked when Eun-taek says no to lunch with them, because they've never seen him not hungry. Sure enough, he's chowing down on a burger without them… because he's having lunch with Jung instead.
Jung says that once midterms are over, he'll be at school even less frequently than before, and asks Eun-taek to keep an eye on Seol and let him know if anything happens. He admits that Seol doesn't share that stuff with him, and he's worried. I get the sentiment, but I dunno, shouldn't you ask her?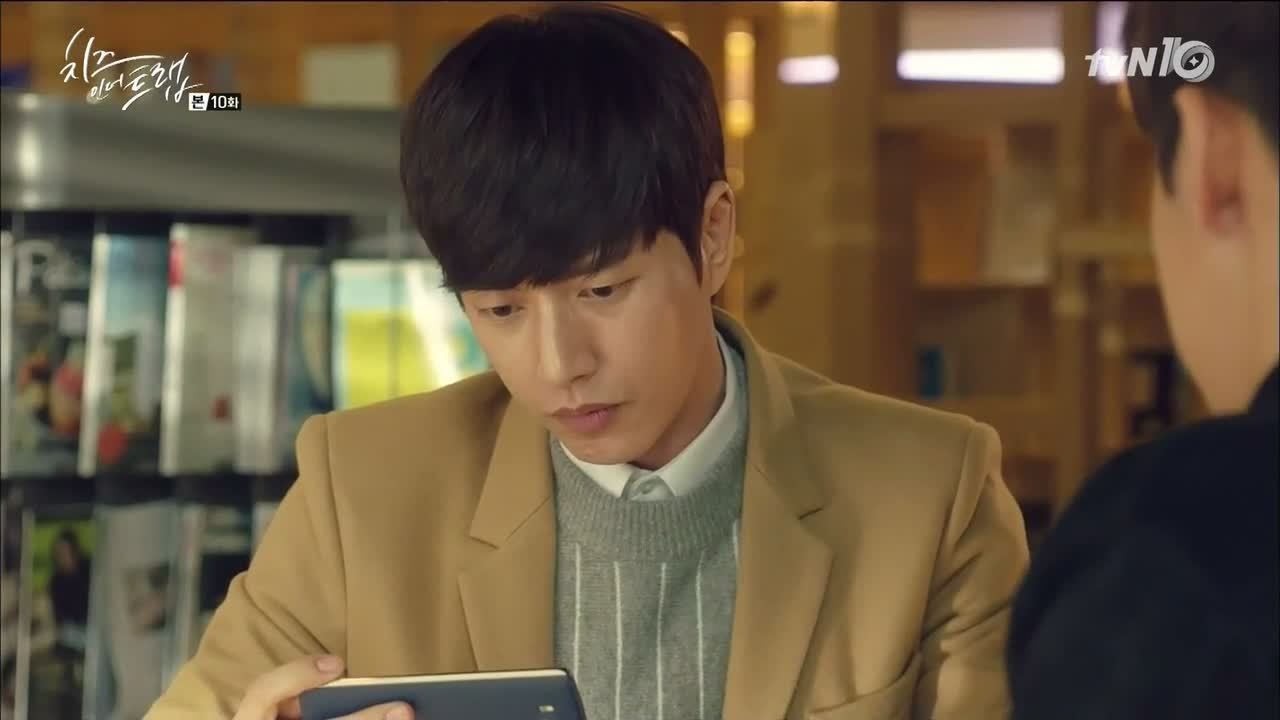 Eun-taek agrees and says he'd wondered about whether or not to show Jung the video they took of Stalker Boy Young-gon harassing her the other day. Eun-taek shares the video and says that Young-gon was so bad last year that this time Seol wanted to collect evidence to turn over to the police, though he's skeptical that it'll do anything.
Jung asks for a copy of that and any future videos they get of Young-gon, saying that he'll help find a solution. Um. Can we not give Jung fuel to do another scary thing he won't be able to explain later?
When Jung heads back to campus, he sees Copycat Min-soo walking ahead of him, looking exactly like Seol from behind with her lion charm just openly dangling from her bag. She's even muttering to herself like a crazy person, that she's not the one who copied Seol, and that Seol was so mean not to accept her apology.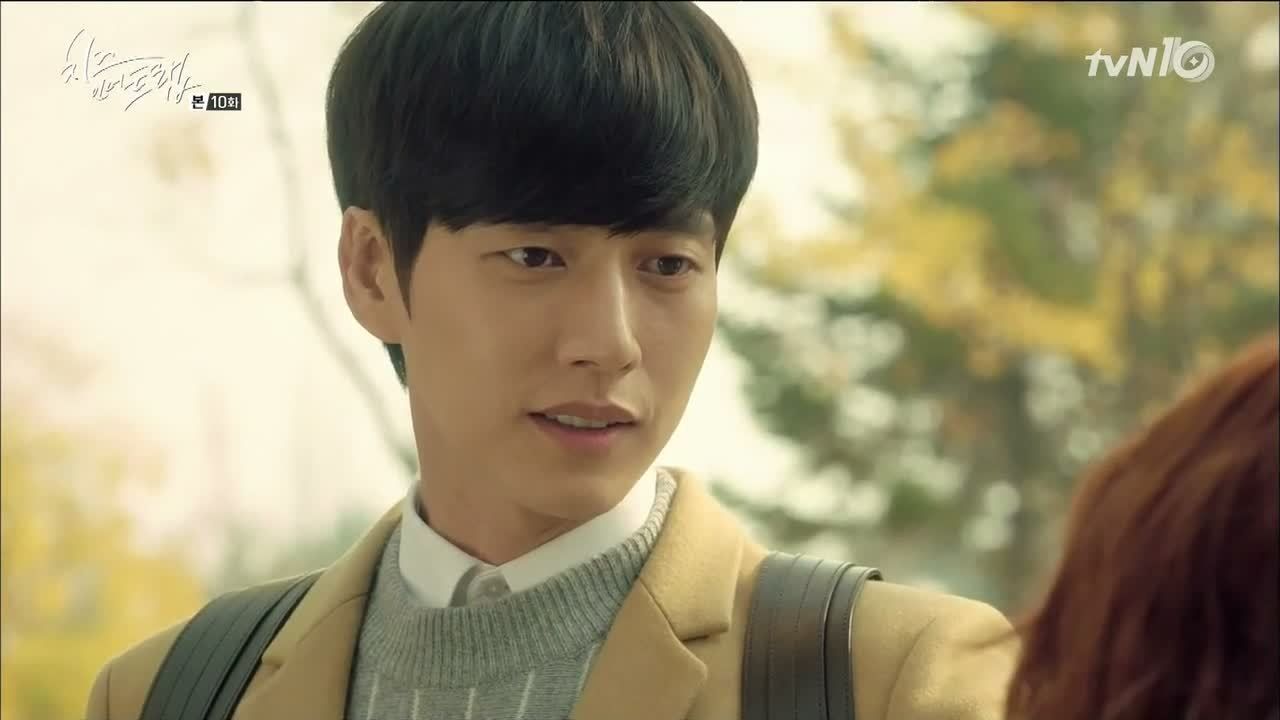 Jung clearly knows it's Min-soo but runs up to her and slings an arm around her, feigning surprise when he sees that it's not Seol. He points out the lion charm and calls it cute, and asks if she and her boyfriend each have one. Ohhh, I see what you're doing there.
He says that their classmates have mentioned that she has a boyfriend, and she weakly replies that she does. Jung suddenly turns cold and reaches over to caress a lock of her hair as he says, "No matter how much you impersonate and struggle to try, you can't become the same. Haven't you already realized it too?" She stammers as she asks what he means, but he just says she's not so dumb that she doesn't understand, and walks away. Okay, he's scary when he does that.
Min-soo is shocked at first and wonders if this is the same Jung sunbae she knows. But then she flashes back to him suggesting that she look at those past presentations for their group project, and wonders now if he set her up on purpose. Oh he definitely did. But then she makes the leap that this is all Seol's doing, and that she's even using her boyfriend to stick it to Min-soo. Great. Crazypants is now Angrypants.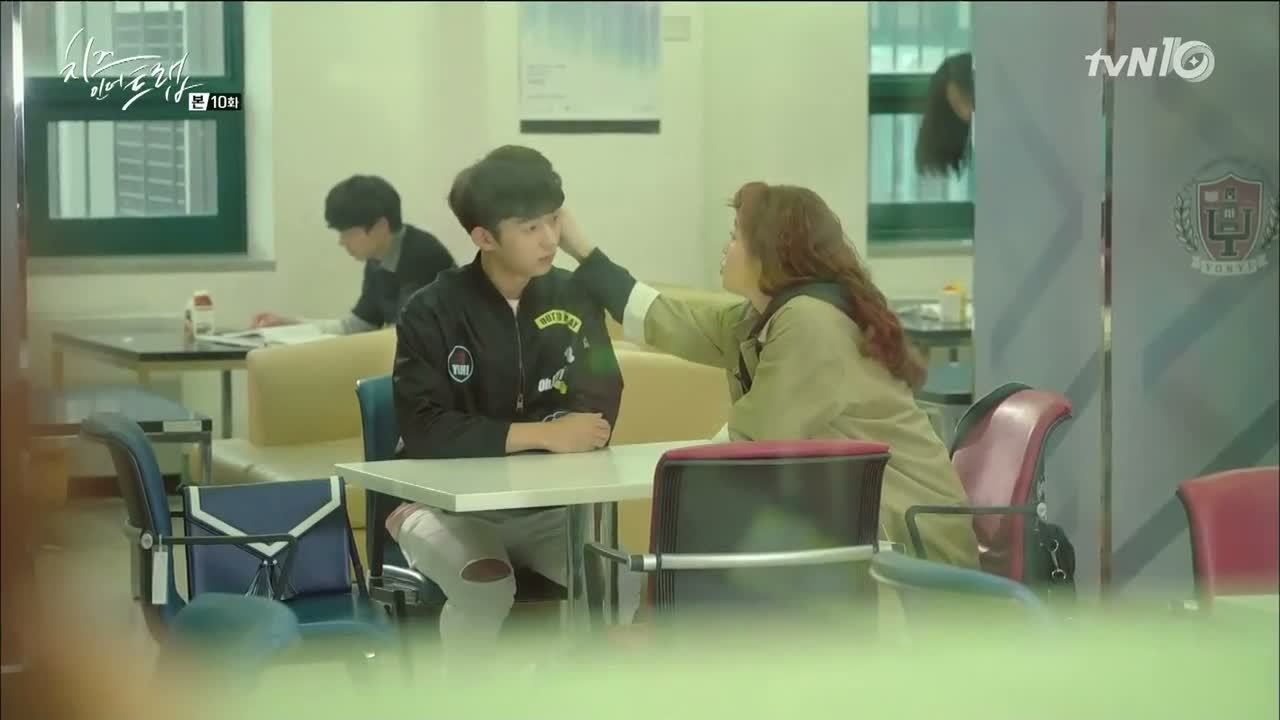 At his internship, Jung's supervisor praises the excellent job he did on the last presentation, and bestows a new project on him like it's a special honor, when really he's just foisting his own work onto the intern. Sigh, it's all too familiar a routine for Jung, and he forces a smile.
Curiously, he gets a text from In-ha declaring that she's dealing with Stalker Boy per their deal, and that he should anticipate the results. And then Seol's little brother Joon says he's visiting campus tomorrow and asks Jung to buy him lunch. That makes Jung think of Joon's picture saved on Copycat Min-soo's phone, and the wheels start turning…
The next day on campus, Min-soo stops in her tracks to see Seol sitting next to her dream boyfriend, all touchy and close. Of course, she has no idea that Seol is Joon's sister, and sees their playful teasing as something else entirely.
Seol isn't really keen on the idea of going to lunch with Jung, but Joon wants her to come because their friend Ah-young is coming too. Ah-young arrives with breakfast for the three of them, and Min-soo watches jealously as Seol wipes at Joon's mouth with a napkin.
Min-soo quakes with rage and says aloud, "Hong Seol… everything I want, Hong Seol takes from me. What did I do that was so wrong?" Suddenly she remembers the lion charm and balls up her fist, squeezing it tightly. Uh-oh.
Min-soo purposefully bumps into Seol from behind and drops the lion to the ground, and then she stomps on it repeatedly before dragging it along underfoot. She finally kicks it back to Seol, who's upset to see her lion so tattered up and abused. Bora gets angry and wants to confront Min-soo now, but Seol says they have a midterm to get through first.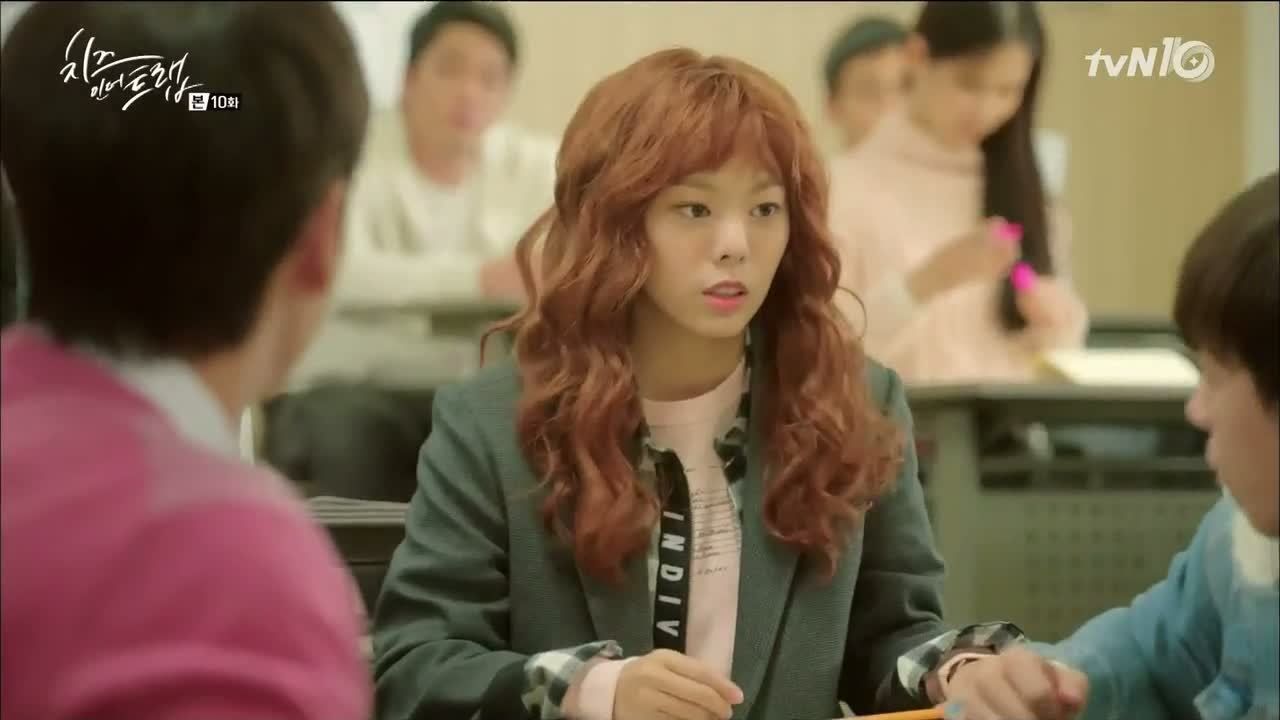 Jung watches all of this quietly in the background, and then heads into class and sits near Min-soo. When the others mention that Min-soo has a boyfriend, Jung asks brightly if he's good-looking, prompting everyone around them to ask to see a picture. Min-soo tries to brush past it, but Young-gon's girlfriend Da-young grabs her phone and shows them Joon's picture. Jung pretends not to recognize that it's Joon.
It puts Min-soo on edge, knowing that Seol is somehow connected to her faux boyfriend, and she ends up not being able to take her exam very well because she's paranoid about how to keep from being found out. She walks out of class muttering that it's all Seol's fault that she failed her test. Of course it is.
Seol confronts Min-soo after class and says it's one thing to have stolen her lion, but what does she mean to say by stomping on it? Min-soo only gets louder and more defiant, asking what's so wrong about throwing away what's hers.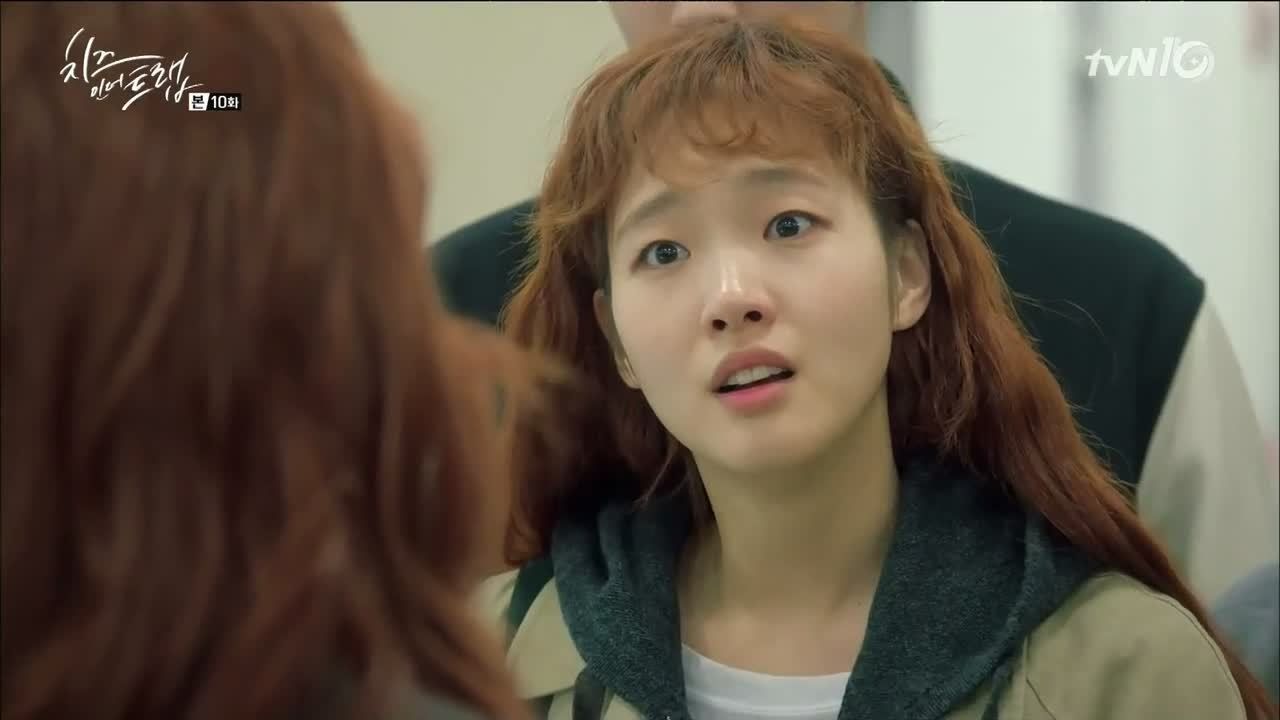 They've drawn a crowd by now, and Stalker Boy's girlfriend Da-young rolls her eyes and asks if they're still going on about that damn doll. Just then, Joon and Ah-young arrive to have lunch with Jung, and Joon runs over to Seol to say hi. Muahaha. This is going to be good.
Da-young recognizes Joon from his picture and asks if this is Min-soo's boyfriend, and immediately the thought that comes to Seol's mind is, "Sunbae called Joon on purpose…?" Jung pretends not to know what everyone's talking about when they say that Joon is the guy on Min-soo's phone.
Meanwhile, Ah-young demands a straight answer from Joon about whether he has a girlfriend, clearly jealous. But Joon swears he has no such thing: "Who's Man-soo?" Pfft, is it mean that I love this moment?
Joon announces in no uncertain terms that Ah-young is the girl he likes, and Da-young asks Min-soo to say something. Min-soo hangs her head and quietly ekes out that Joon just looks like her boyfriend is all, but Seol snatches the phone out of her hand and sees her brother's face right there as her wallpaper.
Everyone gapes and Bora says her skin is crawling. Seol demands to know what Min-soo is doing with a photo of her brother, and asks how far she's going to take this. Min-soo snatches her phone back and can feel everyone turning on her, and suddenly lashes out at Seol with an accusation that she knew all this and planned to publicly humiliate her.
Min-soo launches at her violently and grabs her collar, screaming like she's the victim in all this and Seol is somehow relentlessly tormenting her. That's enough to make Seol fight back and she pushes Min-soo to the ground, and in no time they're wrestling each other on the floor. Most people try to stop them, though Stalker Boy is busy taking video of the fight, which Jung quietly steals and erases.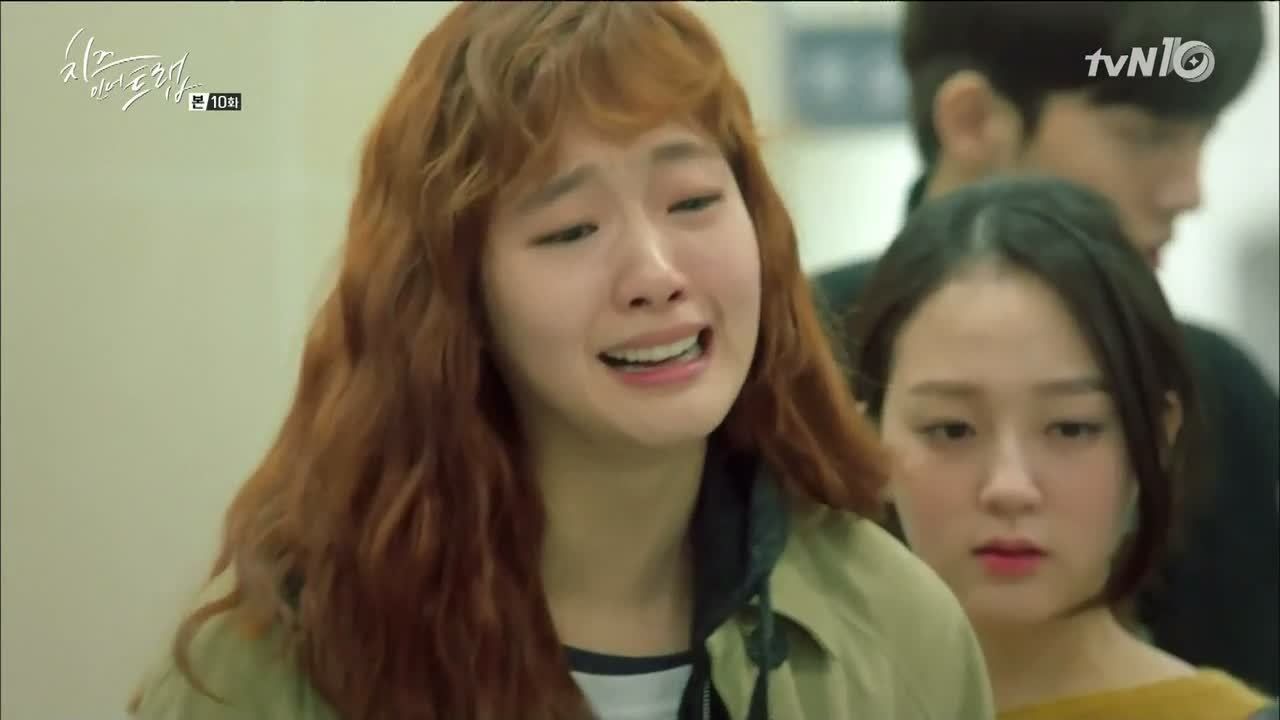 Joon finally manages to pull Seol off, and Min-soo is still playing the victim and acting like Seol won't leave her alone. Seol screams right back that Min-soo is the one who needs to get away from her, not the other way around. When Seol lays out all the things she's done, Min-soo finally caves and cries, "Everything I want, you have! Grades, friends, even a boyfriend!"
Seol: "I don't know why you're saying that, but grades, friends…" She pauses thinking of Jung but doesn't mention the boyfriend part aloud, then continues, "There's not a single thing I earned easily." She says that Min-soo didn't used to be like this, and asks why she changed.
Min-soo cries that she was nothing before and she'll never go back to that. She flashes back to people in their department constantly asking who she is and not remembering her, like she was invisible. Seol asks, "Are you happier now? People will remember you as Liar Sohn Min-soo. Are you happier now?" Min-soo finally breaks down in sobs.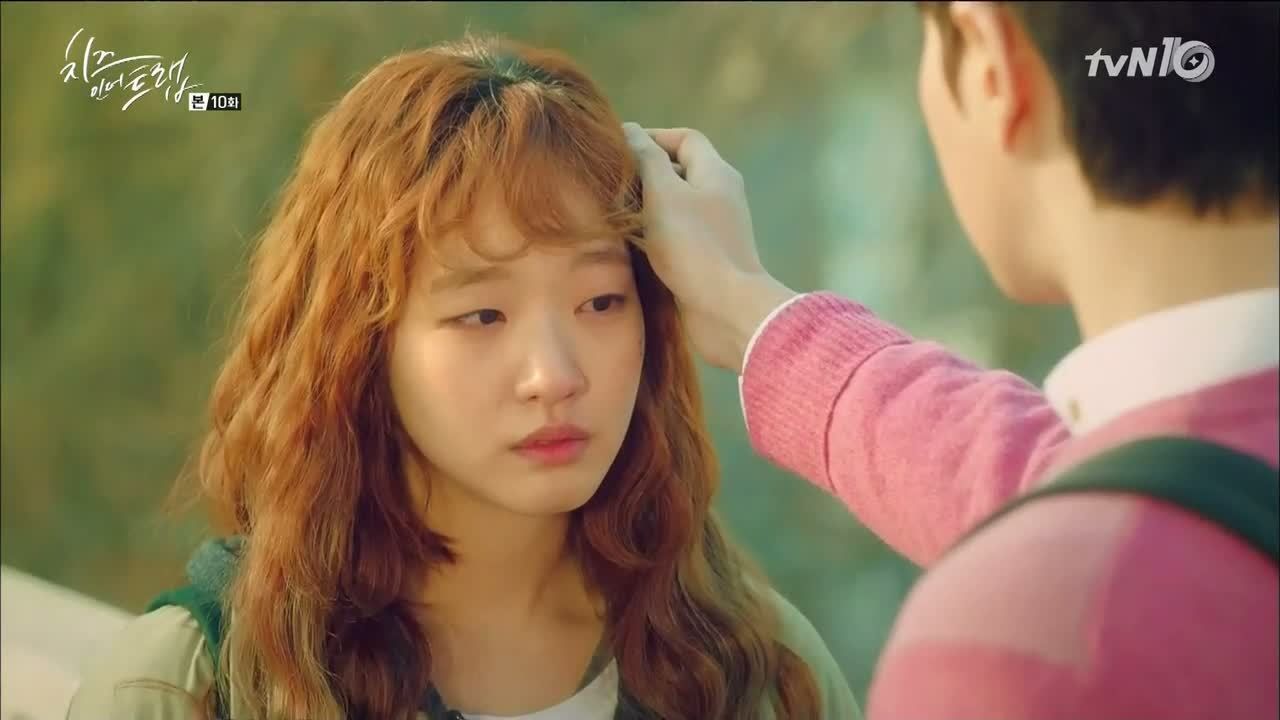 Afterwards, Seol asks Jung point-blank if he called Joon here, and he says he's been patient and holding back, but he thinks it's better this way. He knows how much Min-soo has been bothering her, and says that people who play the victim and want what others have will always end up that way—losing what they have in an attempt to gain what isn't theirs.
Seol sighs and thinks to herself that Jung has been surrounded by people like this his whole life, when just one Min-soo is enough to make her this angry. Jung says he won't rush her, and that if she can understand him and come a little closer, he can wait.
Seol asks, "So you just stand still and I go closer? Does that fix everything?" He says that he thought they were alike at first, but admits, "Now I know we're just as different too." He says he's trying, to fix why she's frustrated with him and why she can't come close. He puts a bag of medicine in her hand for the wound on her face, and plays with her hair gently before pulling back. A tear escapes from Seol, but she doesn't say a word as he walks away.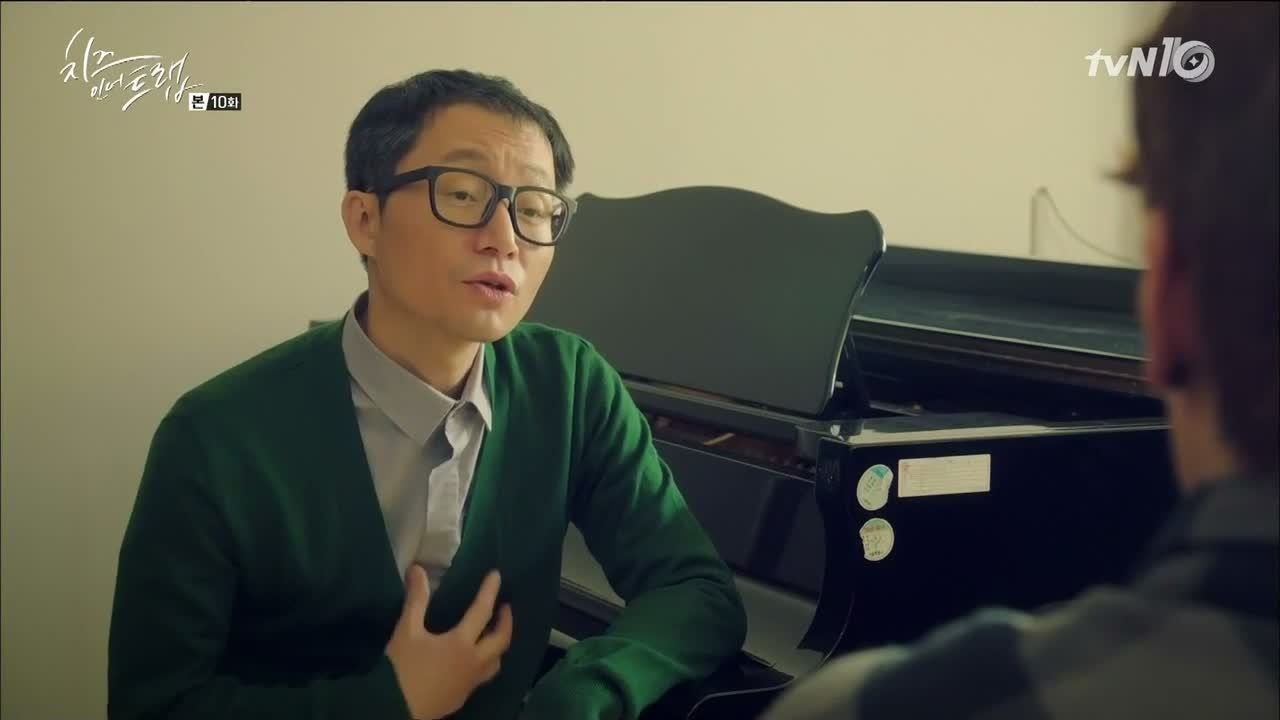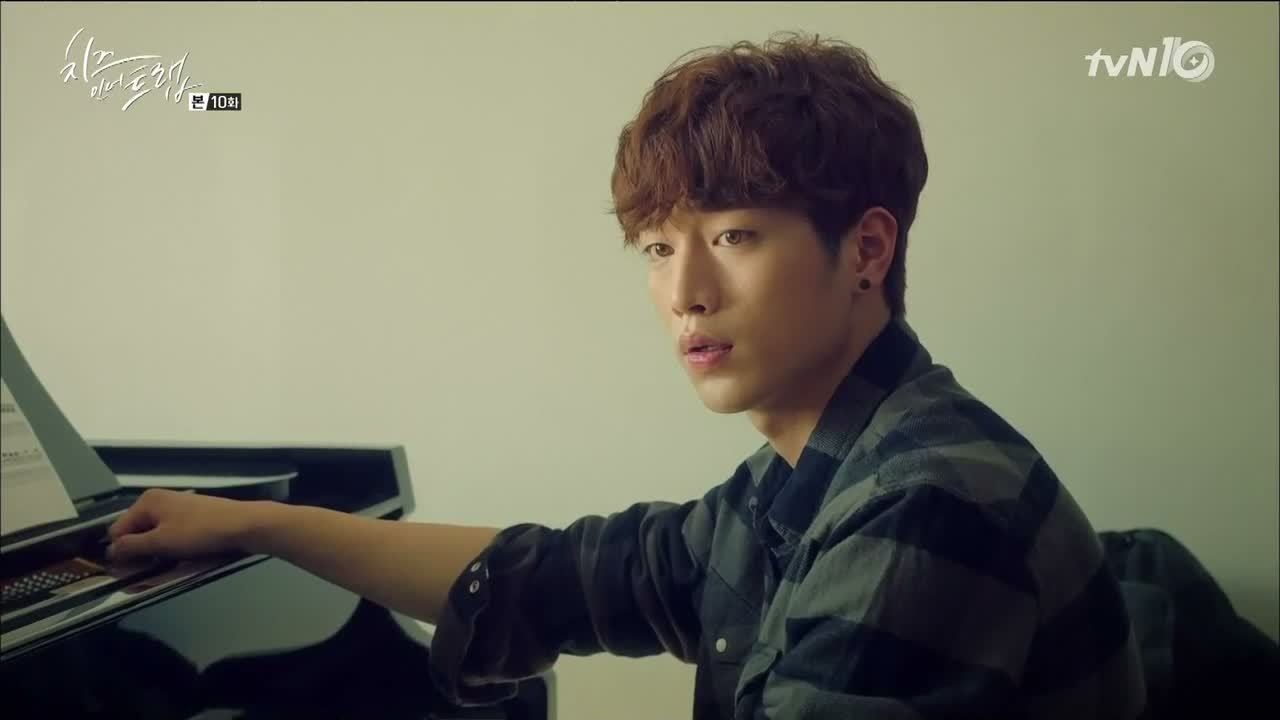 In-ho plays "Für Elise" for his teacher, who keeps making him play it over and over. He gets exasperated and asks how else he's supposed to play it, and Teacher says it has no sincerity. He tells In-ho that his piano-playing used to have a core, and that what's injured isn't his hand, but his heart.
Teacher says that that's what Professor Noh saw in him. In-ho balks at the mention of his former teacher, and gets angry to find out that his teacher told Professor Noh about his return. He grabs this things and storms out in a huff, only to deflate as soon as he gets to the hallway and hears another student playing "Danse Macabre." It's clearly what he wants to be playing instead.
In-ho catches up to Seol on her way off campus, and finds it weird that she's being aloof and hiding her face under a hood. He yanks it back and gets all riled up at the scratch on her face (gah, why is he so cute lately?), and she tries to brush it aside like it's nothing.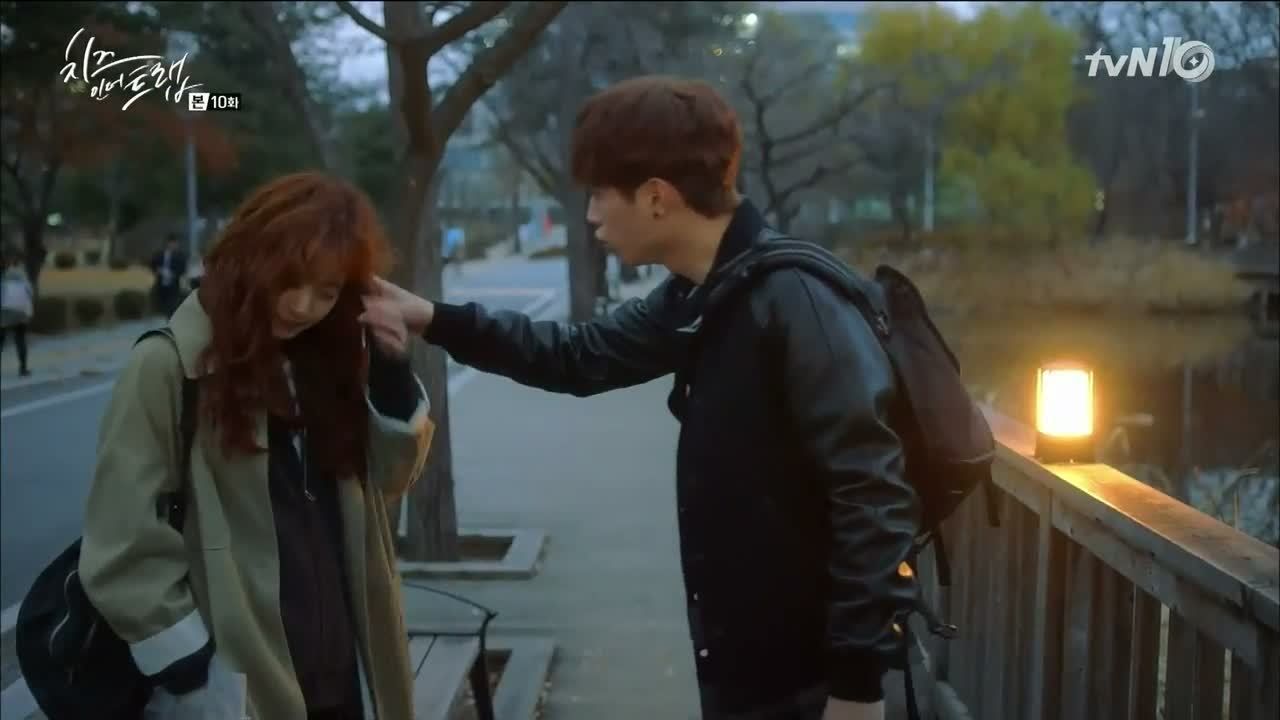 He demands to know who did this, asking if it was Stalker Boy, or In-ha. Lol, why is the list of usual suspects so long in your life? She just shoves the hood back on, and he asks if she plans to go home to her parents looking that way.
In-ho sits her down and buys ointment for her face, and when he sees her struggling to put it on by herself, he steps in and does it for her. He jokes that she's turned into a fighter and asks, "Did you win?" Ha. He says if you fight you should at least win, and Seol sighs that there was no winning; it's just complicated.
Seol says she's been thinking about why Min-soo did all that, and she thinks that it's a little like her being jealous of the girl who used to follow Jung everywhere—you don't even really know why you're envious, but you feel yourself trying to be more like her, and then feeling more desperate and pathetic when you're not.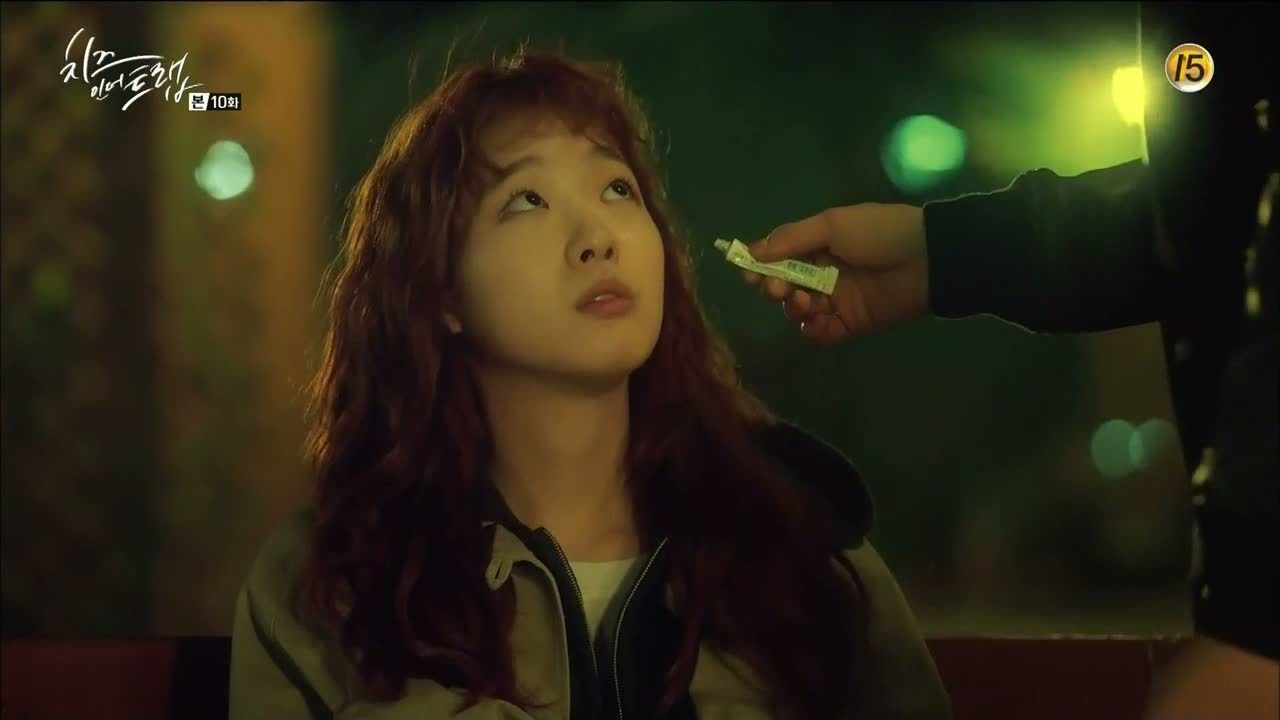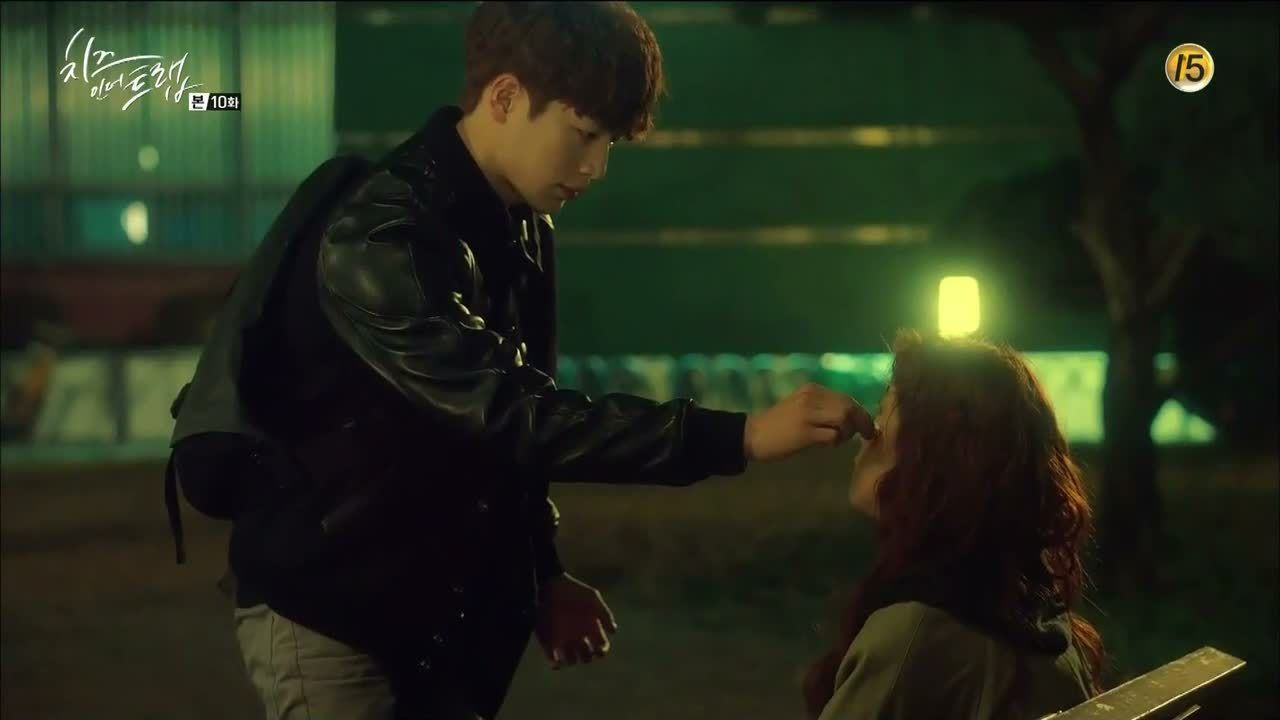 She says she's only ever been angry at Min-soo, but never once tried to understand her, and wonders now if things would've gone this far if she had just accepted Min-soo as a friend.
Seol says it's only after the fight that she can understand Min-soo a little, but Jung told her not to dwell on it. In-ho asks hesitantly if they made up, and Seol says no, but she's begun to understand Jung a little more too. She realized that she only sees what she wants to see and hears what she wants to hear, and only saw him the way she wanted to.
In-ho stares at her for a long beat, contemplating what she said, and then quickly returns to his jokey self and tells Seol to think up an excuse to tell her parents before they get home.
The next day, Seol narrates that Min-soo never came back to school, and everyone supposed that she took the rest of the semester off. Everyone teases Seol and acts terrified of her, but Seol tells us in voiceover that the gossip died down eventually, and school continued on as normal.
In-ha makes herself some ramyun and pulls out one of In-ho's piano books to put underneath the pot, and pauses when she sees the name Hong Seol all over the book. It's one of Seol's childhood piano books that she gave to In-ho, and In-ha cackles in glee because things just got interesting.
Seol doesn't know how to answer a text from Jung asking if she's doing well, and happens by Uncle's bar as In-ho is playing "Für Elise." She sneaks in and sits down next to him at the piano, and he blusters that he was just playing it for fun. She urges him to keep playing, marveling at how the same song can suddenly sound so different.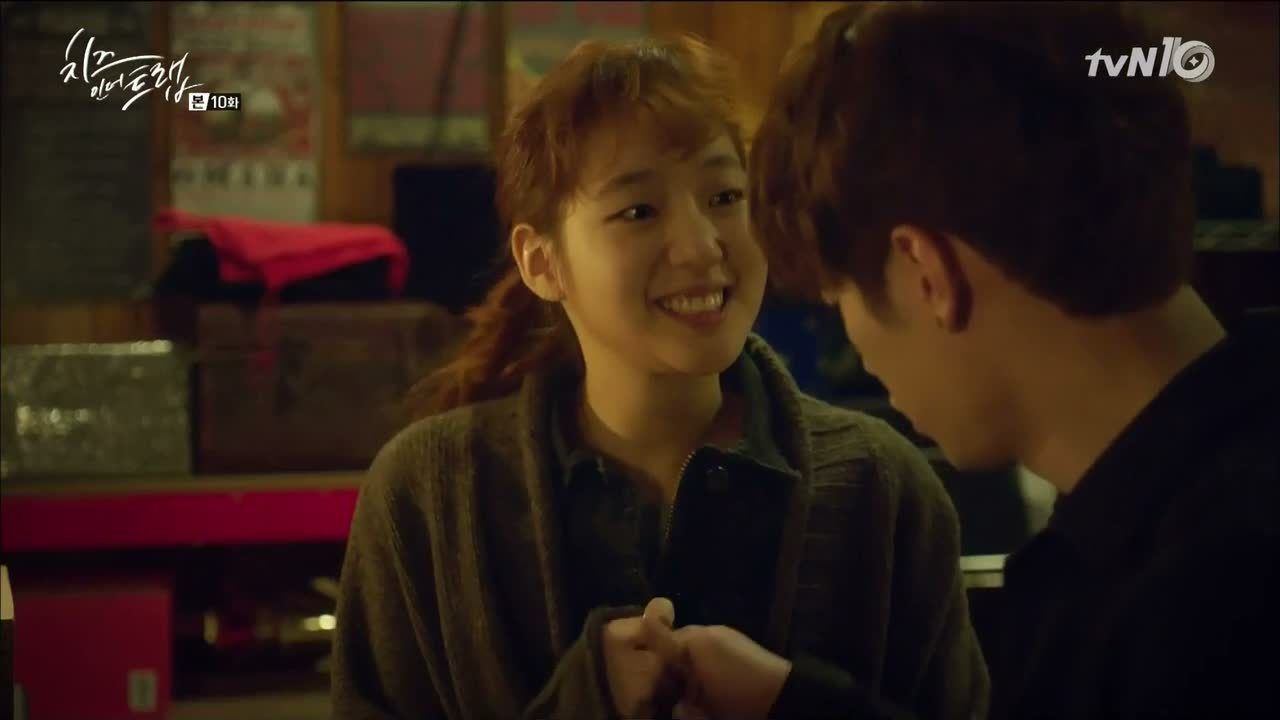 She calls his rendition very sad and full of longing, and guesses that songs take on a totally different feel depending on the player. That seems to spark something in In-ho, and he watches Seol play a few bars while calling out the notes when she struggles. She's adorably proud, and he praises her with a smile.
He suddenly asks, "Should I go to school?" She says he's already at school, but he means officially enroll as a student, after taking his high school equivalency exam, like she suggested last time.
Seol lights up and grabs In-ho's hand in excitement, planning out how they'll use Joon's old books and they'll plan a schedule so that she can help him study. She's genuinely giddy, though In-ho can only focus on the hand that she's touching.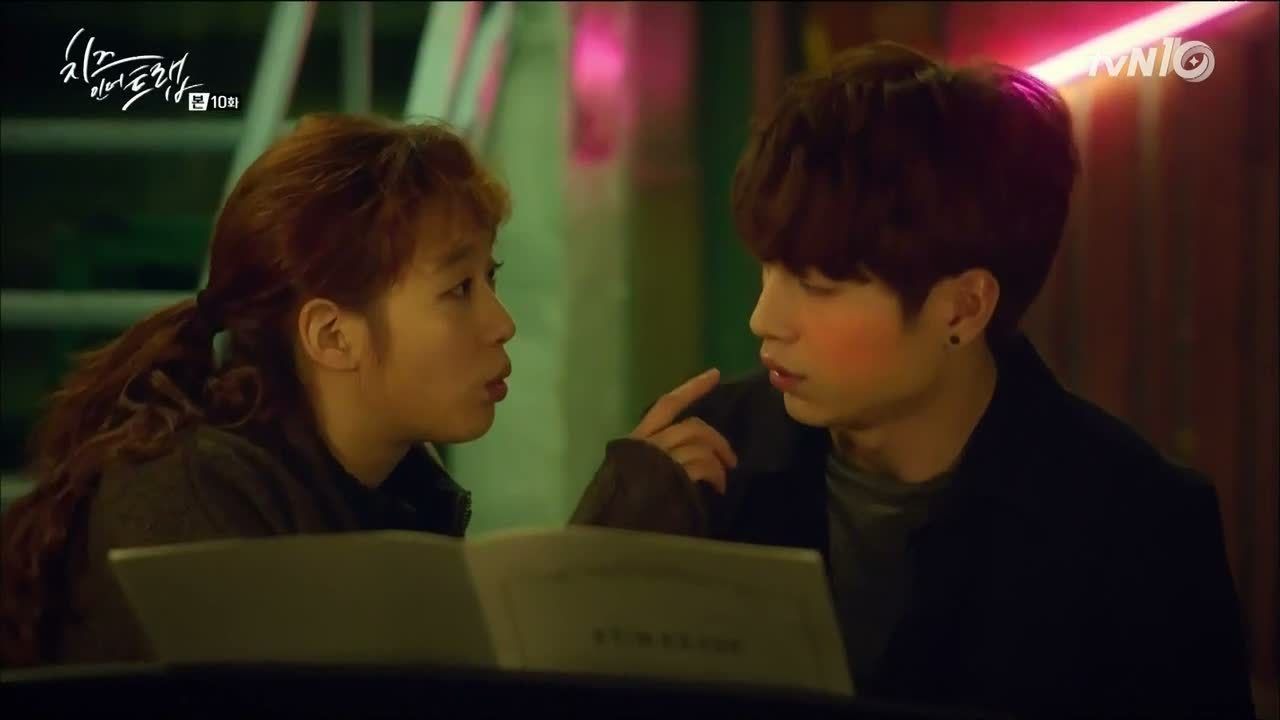 He turns comically red-faced, his cheeks like two glowy balls of hormones as bright as a neon sign. His heart races and he just stares at Seol, and then his hand, and then back at her, in a daze.
She finally notices his radioactive cheeks and he tries to brush it aside, but when she reaches out to touch his face curiously, he jumps up. Aaaaaah. This is so cute. Seol is worried that he's sick or something, and he's so flummoxed that she basically chases him around the room until he finally comes up with the excuse that he has a cold and runs away. Hee. I have to watch that again.
They walk home and Seol worries about In-ho practicing so late if he's sick, and asks if he's taken any medicine. He just puts on a tough act and then wonders why she's following him instead of going home, and she tells him she's going to help close down the restaurant because he'll be useless. They argue back and forth the whole way, each trying to get the other to go home.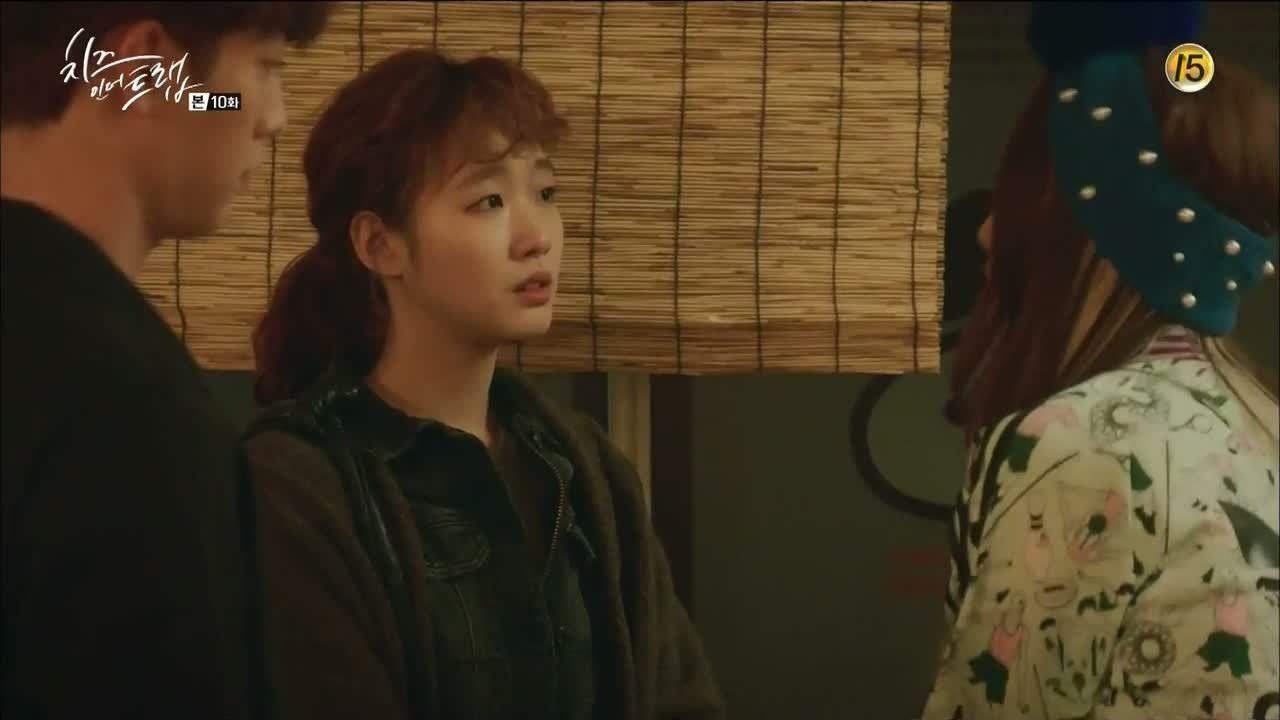 In-ho's eyes widen as soon as they step inside though, because In-ha is there waiting to pounce. She acts all innocent about wanting to see where her brother works, and then Mom happens by, and In-ha learns in one fell swoop that this is Jung's girlfriend Seol and her parents' restaurant.
In-ha asks threateningly if she's really Jung's girlfriend and not In-ho's like she'd assumed, and Seol doesn't back down. She answers, "Yes," and suddenly In-ha turns sweet and friendly, insisting that their last phone call was a misunderstanding. In-ha says she's just childhood friends with Jung and nothing more, and acts like she can't wait to be friends with Seol.
In-ho knows better than to leave In-ha alone with Seol, and drags her away before she does anything else. Seol closes the door after them and takes a breath like a hurricane just passed through.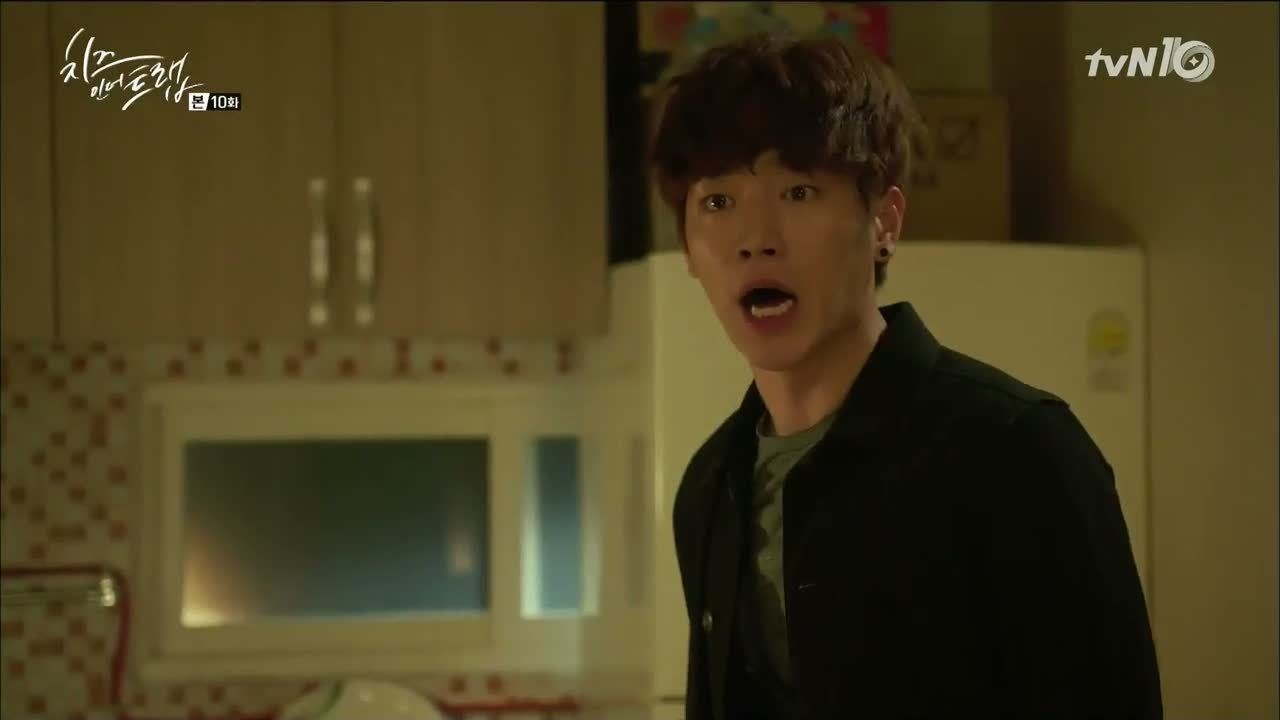 At home, In-ha confronts In-ho about being so close to Jung's girlfriend, and asks if he's doing it to get back at Jung. In-ho runs with that and says that's what he's doing, but In-ha can see right through his lies and knows he likes Seol. He insists he doesn't, but that just convinces her more and she teases him with the piano book.
Seol begins tutoring In-ho at the library the next day, as promised. When she takes out junior-high level books to test him, he gets all huffy about it, though when she sets the clock and tells him to start, he struggles to answer the first question.
In-ho peeks over at her and puts a hand over his heart to see if it jumps again. It's not racing like it was yesterday, and he decides with relief that it must've just been the cold. Hahaha.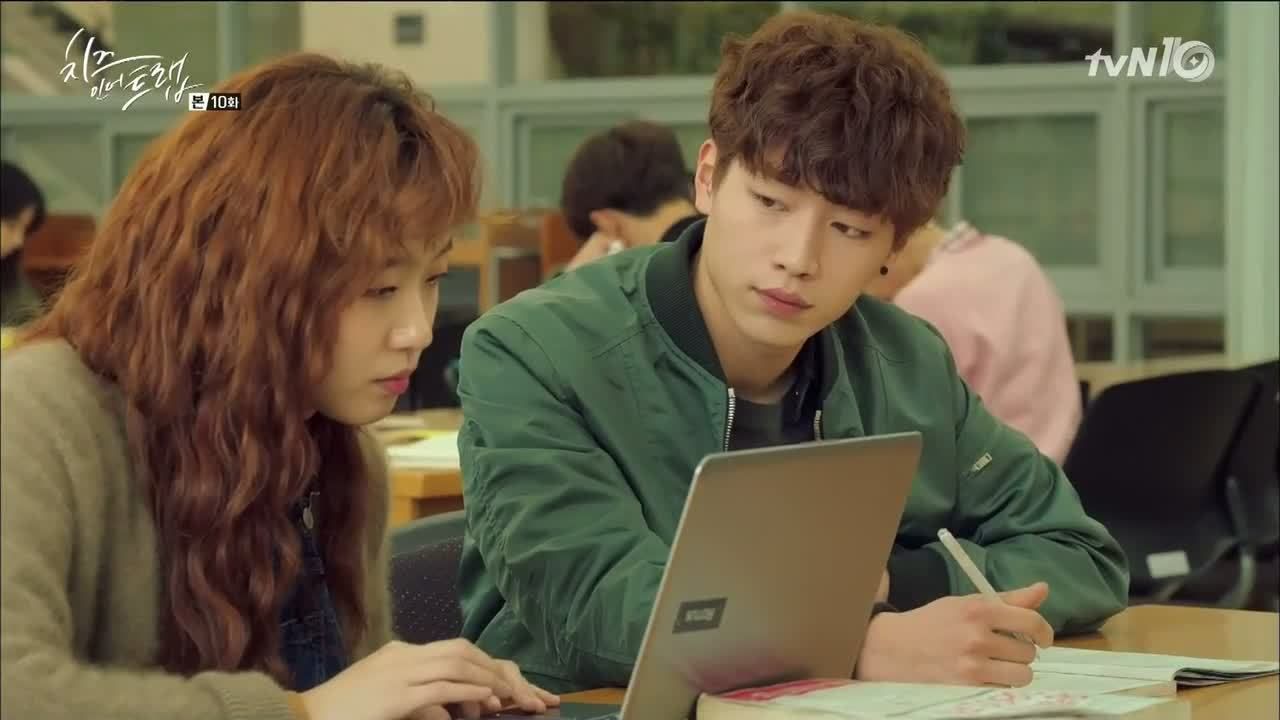 Elsewhere in the library, Eun-taek and Bora see Stalker Boy Young-gon about to enter and give Seol the heads up. Seol gets to work shelving books and lets Young-gon come to her, knowing that Bora and Eun-taek are nearby filming the exchange.
Young-gon accuses her of two-timing Jung with In-ho, and somehow spins it around to accuse Seol of using him because he's innocent and making a fool of him. He has so many screws loose, I don't even know where to begin.
Seol struggles to stay patient for the sake of gathering evidence, but Young-gon starts throwing a violent tantrum around her, spilling books on the floor and demanding that she stop ignoring him. He makes such a ruckus that In-ho comes over, and of course he flips out and chases Young-gon again.
A chase ensues through the whole library, and Seol barely catches up to them in the lobby and pulls In-ho away before he can hit Young-gon. She points to Eun-taek and Bora who are filming the whole thing, and hits In-ho in exasperation for ruining yet another attempt to catch Stalker Boy in the act. So sweet and well-meaning, but so not helpful, Baek In-ho.
Young-gon's girlfriend Da-young sees the commotion and accuses him of coming to the library all the time to see Seol, but Young-gon swears that Seol is the one harassing him when he just happened to be looking for a book. She buys it, of course, because she already doesn't like Seol.
Eun-taek sends the latest video to Jung, who looks far more concerned when he gets to the part in the video where In-ho shows up and chases after Stalker Boy. That's twice now that In-ho has been around and saved the day.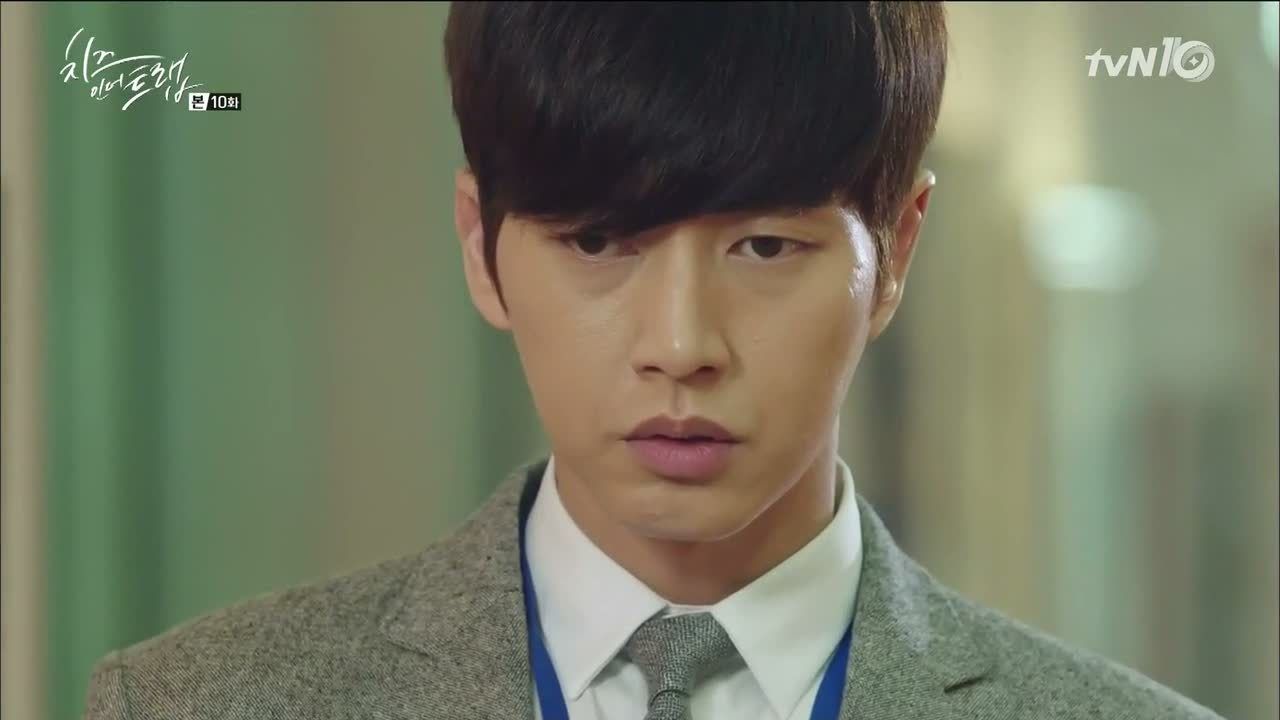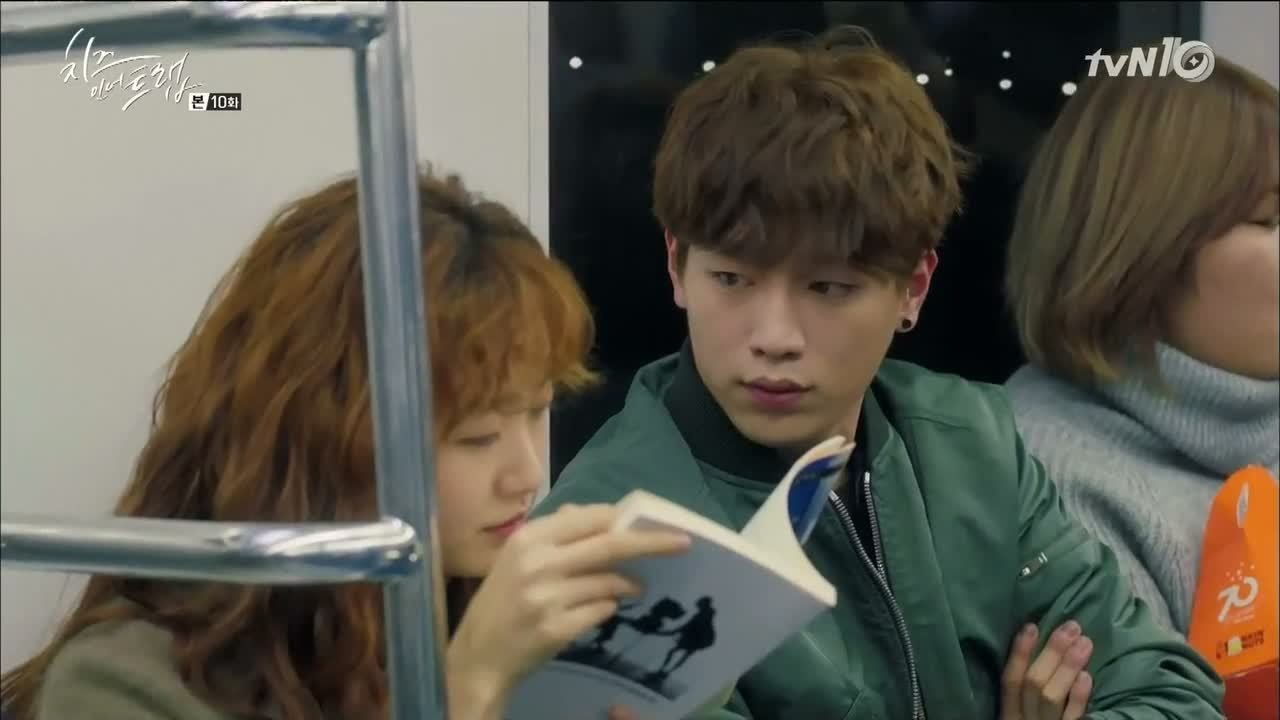 On the subway ride home, In-ho asks what's so important about getting evidence when the first thing they should do is make sure Young-gon never comes near her again (using his fists). Seol reminds him that Young-gon managed to get him fired last time and he won't hesitate to press charges, and In-ho smiles to realize that she's protecting him.
Another passenger squeezes into the empty seat next to In-ho, shoving him so close to Seol that their legs are touching, and suddenly his heart starts to race again. He jumps up in alarm to avoid more skinship.
He peers at Seol's book about successfully landing a job and asks if she isn't tired of always working so hard. She points out that he works a part-time job, plays piano, and is studying to get into college, which to her sounds like he's working harder than she is. In-ho: "I don't like working hard. I caught this from you!" It's not a diease!
Seol mock-apologizes and then hands him a box of cold medicine (aww), insisting that this is her way of preventing herself from catching his cold. Yes, very selfish of you. How could he possibly not love you now?
Jung eats dinner with his father, who asks if everything is going well at the office. Dad asks if he's getting along with his co-workers, and says he agreed to Jung keeping his identity a secret at the office, but wants to make sure that Jung isn't doing anything that'll cause issues down the line.
Jung gets really defensive and asks if Dad heard something from someone, and wonders why it always feels like he does everything that his father asks, only to have Dad see him as a problem child. Jung: "Am I that strange in your eyes? Does that make you nervous? Why?" He cuts dinner short and walks out, and glances at Seol's picture as he drives home.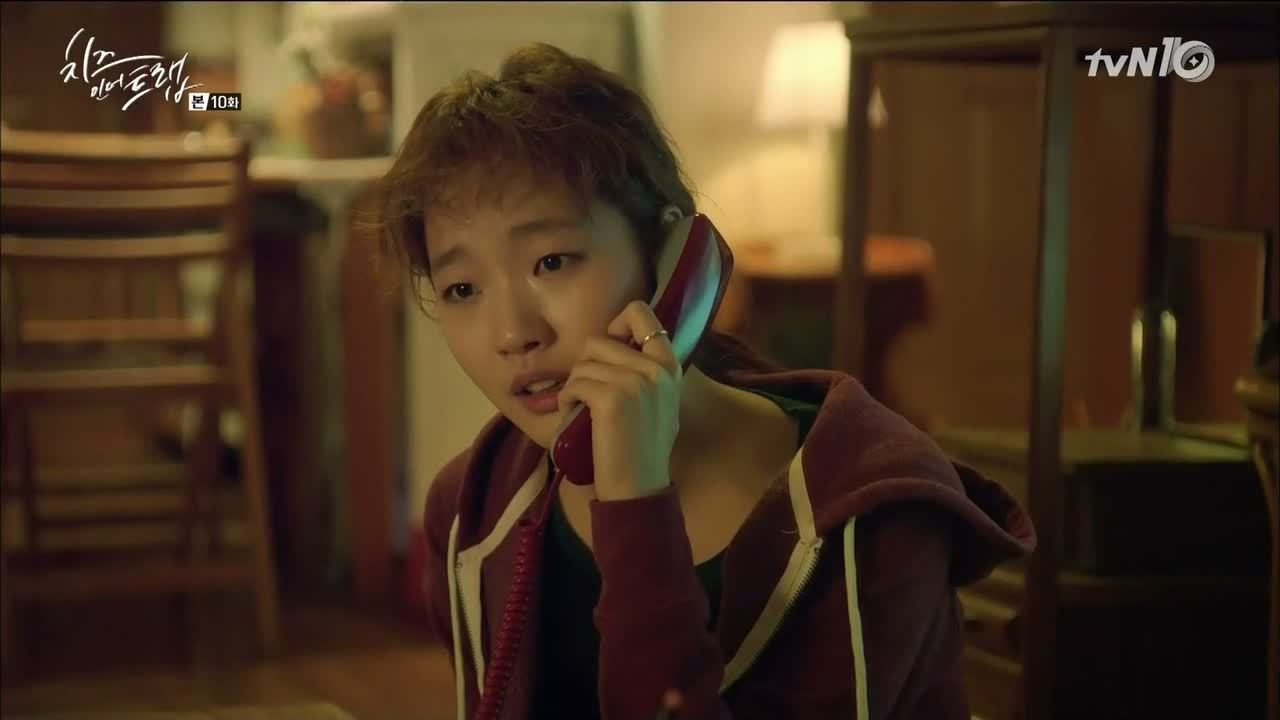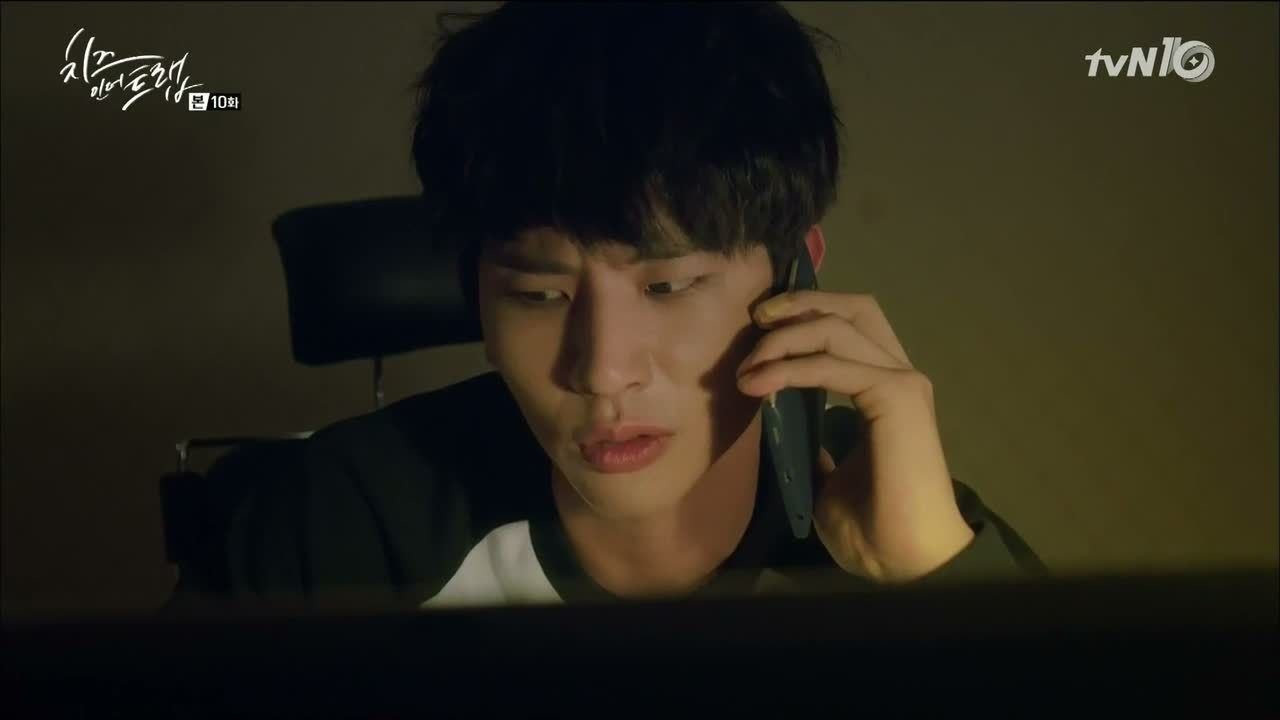 Someone calls Seol on her parents' home phone late that night, and she's alarmed when it's Young-gon, with the creepy greeting that he always knows where she is and what she's doing, and he wouldn't have called home if she'd pick up her cell phone.
Young-gon: "Why do you make me like this? I thought about the library and I've decided to forgive you. I know you brought that gangster along just to show me. Is it because of Da-young noona? I told you I'd break up with her." *skin crawl* Seol hangs up on him, but that just makes Young-gon think harder about how he's going to cause a rift between Seol and Jung for good.
He decides that proving Jung as a two-timer is the best way, and texts In-ha the next day to ask her for proof that she's Jung girlfriend. So In-ha sends him a picture of her and Jung sitting close together from a year ago, and then throws in a shot of her cleavage as a bonus, egging him on to send her pictures of him in return. Young-gon laps it up and spends the day just staring at her picture.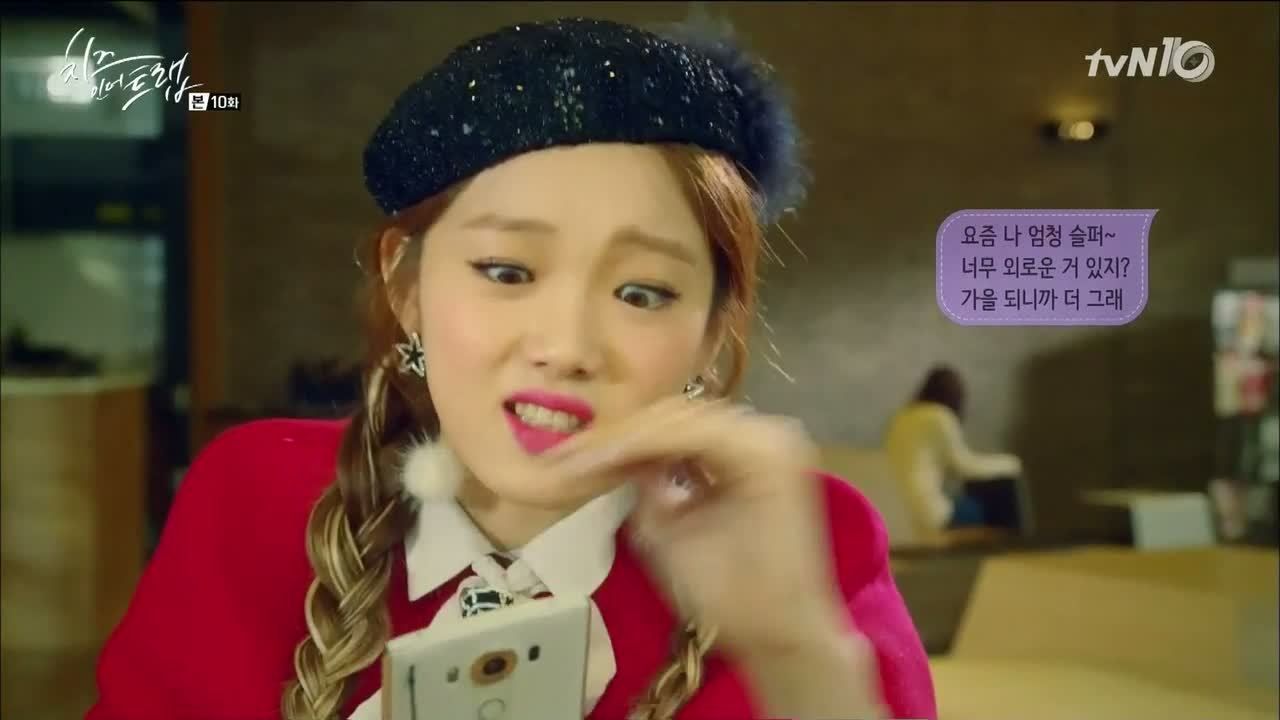 Meanwhile, In-ha sees sunbae Sang-chul harassing Nerdy nearby, and she chases him off. Sang-chul is such a mooch that he can't even find someone to have coffee with at school, and even Young-gon starts to look down on him and think of him as a loser.
Seol gets fired from her library job over the ruckus that Young-gon caused yesterday, in particular because of student complaints about the incident online. The complaint must've come from Young-gon's girlfriend Da-young, because she watches Seol get fired with a satisfied smirk on her face.
Seol doesn't have much of an appetite after that, Eun-taek and Bora try to cheer her up, not that it's much help. Talk turns to future plans, and Bora says that her father's going to open a shop for her, and Eun-taek says he's going to become a model. Bora mocks him, and he challenges them: "How long do you think I'm going to be your underling?" Seol and Bora deadpan in unison: "Forever." He doesn't argue, and just puts side dishes on their plates like a dutiful minion.
Seol is dealt yet another blow when Young-gon texts her the picture of In-ha and Jung looking cuddly together. She's so distracted that she barely registers In-ho arriving for his tutoring session, and he finally caves and tells her to get up so they can go home.
She's still so in her head about the picture that In-ho has to prevent her from walking into lampposts, and it's not until she looks up that she realizes that he's walked her home. He insists that he's going home, not walking her, but she points out that he lives in the opposite direction.
He just hands her the bag he's been carrying all day and she opens it up to find a myriad of weapons, from mace, to a taser, to a retractable stick. Ha. They're for use against Stalker Boy, obviously, and she thanks him.
In-ho asks what's got her so lost in thought that she couldn't even focus on studying, and when she says it's nothing, he sighs that he thought she'd made progress with her brawling ways, but she's back to holding everything in again. Seol says it's not something that'll be solved by talking about it, and heads home with a smile.
He watches her go and calls after her to open her eyes, and demonstrates by opening his eyes as wide as they go. She dutifully does the same, heh. In-ho watches her go and says to himself, "She can't depend on me…" He decides that he wouldn't depend on himself either, and lingers a while before turning around to walk home.

COMMENTS
Okay, I'm having to fight pretty hard not to be on In-ho's ship. I know Seol likes Jung and only sees In-ho as a friend, but aaaaah, he's being so cute and sweet and thoughtful, and they have such a wonderful easygoing rapport. Seol's constant tension with Jung is so stressful sometimes that I find myself thinking how easy it would be if she were dating In-ho. That's not really a reason to date a guy; it's just hard not to compare them when the second lead is staring you in the face with those rosy cheeks. It was especially difficult not to think those thoughts when In-ho spent the entire episode doing all the right rom-com hero things, and struggling with his newfound feelings on top of it all.
I know that In-ho doesn't always do things the best way either, but I was touched when he encouraged Seol to fight and be open about what's bothering her instead of always enduring silently. I prefer his approach—encouraging her, arming her with weapons (lol)—compared to Jung's method of stealth-fixing things for her, which always ends up backfiring on him when she discovers what he had to do to get there. Not to knock Jung's approach completely though, considering that it was rather effective in dealing with Copycat Min-soo. She needed a public outing to stop her from being able to lie her way out of everything, and it's one instance where I thought Jung managed to be helpful and not scary (or did Min-soo just overshadow him by being way creepier?). It doesn't fix their problems, and maybe even confirms what Seol fears, but today I was so relieved at the outcome that I was grateful for Jung's intervention. Because Seol should definitely fight her own battles, but when she's up against crazies, a helping hand doesn't hurt.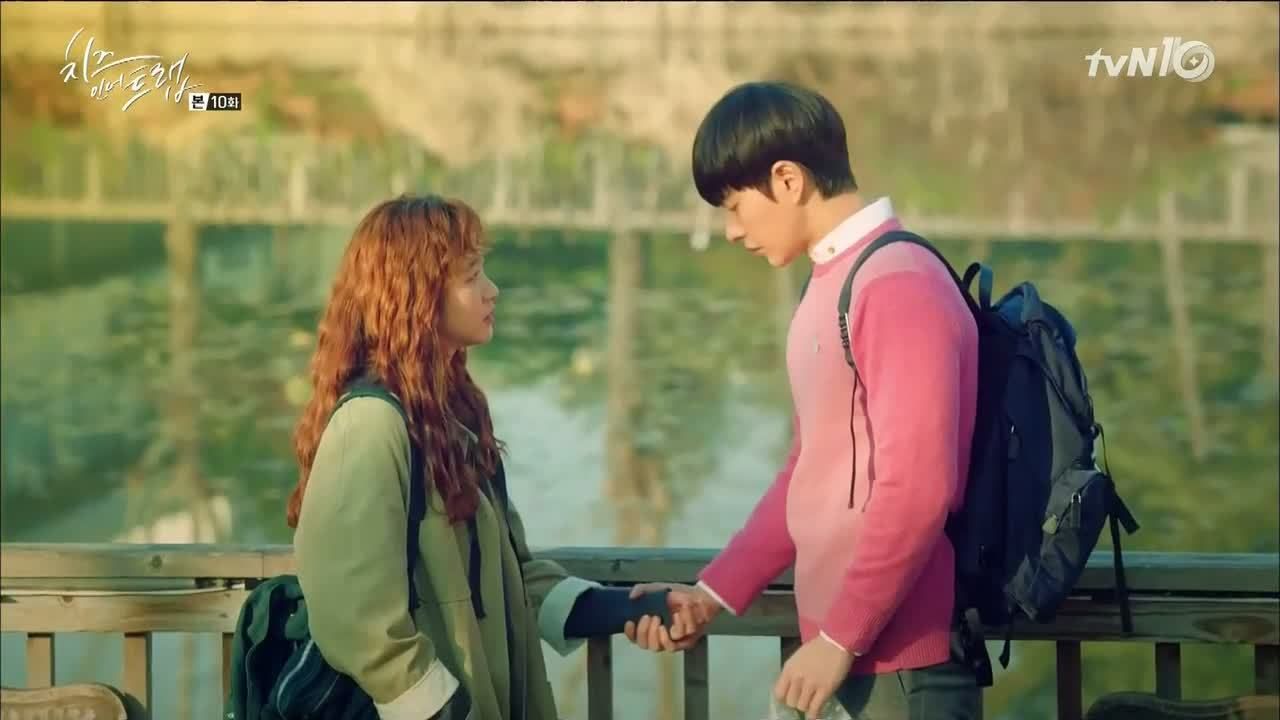 I still really worry that Jung doesn't understand what's wrong and will only continue to be this way though—trying to be good for Seol's sake, but not really changing in the end. Was he showing restraint with Min-soo, or was this no different from him setting anyone else up for their demise? Is his cynicism just the result of a lifetime spent as the guy everyone wants something from, or is Dad's worry about him something deep-seated and potentially disturbing? We're beginning to see that this is a pattern with Jung—him trying his best to abide by a loved one's rules, and hurt that they see him as strange no matter how well he abides. Maybe he can't trust anyone because no one's ever given him the benefit of the doubt, but hell, I don't blame them for not being able to trust him fully, not when every flashback reveals another classmate's comeuppance at his hand. Part of me thinks that if Seol broke things off cleanly, Jung might grow more and attempt to change before returning to her. Though the other part of me fears what might happen if she broke his heart entirely.
For now I'm content that In-ho did so much growing, thanks to Seol. He's gone from a jobless, dreamless wanderer to a guy who's willing to start at the bottom and work his way up for his dream, whether that's playing elementary-level piano pieces or learning junior-high coursework. It's an impressive turnaround, considering how prideful he was once, having to ask how a person works hard because he'd never had to work for anything before. I just especially love the way Seol inspires him to see music differently, and how she teaches him very naturally about the mood or feeling of a song changing depending on how it's played. It seems obvious, but I can see how he might've been a prodigy who focused on technique and only ever learned to play a piece perfectly, without consideration for how he could interpret it and play sadly, or longingly. That's the stuff that really gets me in the heart, though rosy cheeks are an adorable bonus.

RELATED POSTS
Tags: Cheese in the Trap, featured, Kim Go-eun, Park Hae-jin, Seo Kang-joon