Drama Hangout: Moorim School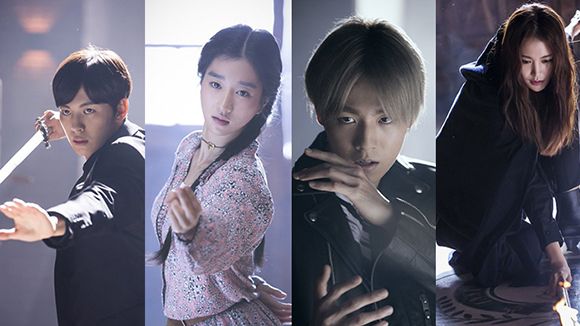 Since we can't be awesome all the time and cover all the dramas, we're reviving a long-dormant feature for the dramas that we're not recapping, so that there's a place for you to convene and talk about certain shows even if there aren't episode-by-episode recap posts.
We'll start off with this Drama Hangout for the currently airing Moorim School, which is the least we can do after quitting on recaps; it's never fun to make the call to end coverage for a show, especially since that means leaving a bunch of people with stuff to say without a place to say it. So think of this as Moorim's open thread, or water cooler, or support group, or whatever floats your boat, really. It's a place to talk anything and everything about the show, for as long as you want to talk about it, whether it's about how pretty you think Lee Hyun-woo's hair is, or how much you wish the show had more plot.
So go! Be free! Have fun! If there's a ten-page manifesto to be written on Moorim School, it may as well be written by you! (I'm mostly kidding about that—no one has a ten-page manifesto to write on this, do they?) And keep your eyes peeled for more Drama Hangouts to come!
SONG OF THE DAY
VIXX – "Alive" from the OST [ Download ]
Audio clip: Adobe Flash Player (version 9 or above) is required to play this audio clip. Download the latest version here. You also need to have JavaScript enabled in your browser.

RELATED POSTS
Tags: Drama Hangout, Moorim School