Interviews with Cheese in the Trap's cast (Part 2)
Time for Part 2! Part 1 of the cast interviews for Cheese in the Trap featured some of the more prominent actors, such as Park Hae-jin and Seo Kang-joon, but the drama does have a notable cast of fresh faces who regularly steal scenes—or if not outright steal, then at least make their presence felt.
There's a word for the kind of characters they play, mipsang, which roughly translates to hateful or hateable. It's not a super-strong expression of hate, though, and often comes with a love-to-hate feeling; the characters can make you grind your teeth or roll your eyes, but they're entertaining in their own ways.
Cheese in the Trap certainly has its fair share of mipsang/hateful characters, and I was interested to see how they'd explain and interpret their characters, as the people perpetrating all the rage-inducing, irritating behaviors onscreen. They are: Moon Ji-yoon, who plays the perennially obnoxious Sang-chul; Yoon Ji-won, the wallflower-turned-imitator, Min-soo, with a twisted perspective and serious victim complex; and Ji Yoon-ho as Oh Young-gon, the shit-stirring stalker with no sense of appropriate boundaries.
We start with Yoon Ji-won, the 21-year-old actress who plays copycat Sohn Min-soo (who, coincidentally enough, actually graduated from the same high school as Kim Go-eun, though Kim is three years older).
How did you get this role?
"I heard that I was recommended to director Lee Yoon-jung. Min-soo's style completely changed after she copied Seol, and she wanted someone who would look very different before and after the style switch. In my last role I was mostly bare-faced, and I went to the audition bare-faced too. I think she saw how I looked that way and thought I could look very different."
How do you interpret Sohn Min-soo's character?
"When I was a student, I was a fan of the original webtoon and I disliked Min-soo too. I read the webtoon fully sympathizing with Hong Seol's emotions. But I reread the webtoon to play the character, and she seemed different this time. Min-soo definitely does wrong things that harm other people, but she's also a tender-hearted and nice person. When we have celebrities we like and pine after, we follow what they do. It's just that for Min-soo, that object is Seol. It isn't that she had bad intentions. She makes lots of mistakes, and everyone makes mistakes. I think of her as an antisocial person changing into a social person, and in the process making unintentional mistakes."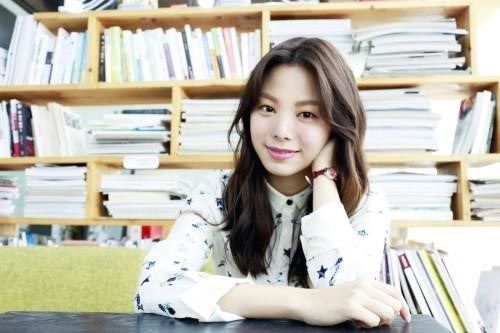 How was Lee Yoon-jung's directing?
"The director is very meticulous and detailed. And she trusts in the actors. She says, 'For now, try what you want to do' and pinpoints where it's lacking. When she's firm, she can be very firm, and she abounds with charisma. Whenever I see her, I think, 'I should be like her.'"
How do you feel when you see the viewers' response to Min-soo?
"When I see the sharp comments about Min-soo, it hurts my feelings. It doesn't affect me when I see things like 'That actor is ugly' but it does hurt to have Min-soo being cursed at. I try intentionally not to read comments."
I hear that the actors playing the "hateable" characters have become very close.
"We've become extremely close. We chat every day in a group chatroom. When the broadcast begins, we announce ourselves in the chatroom and watch together while swearing at the characters. We had a farewell party together too. I became closest with [Kim] Hye-ji unni who plays Da-young—we sleep over at each other's houses. And [Moon] Ji-yoon oppa [Sang-chul sunbae] and [Ji] Yoon-ho oppa [Oh Young-gon] are really nice, different from their characters. Ji-yoon oppa is totally sensitive, so much that you wonder how he could play mean Sang-chul."
Who do you think is the most hateable character in the drama?
"Min-soo, Sang-chul sunbae, and Young-gon get insulted the most, but for me it's Da-young. Min-soo and Young-gon are actually not people you see readily in real life, but people like Da-young who talk behind your back and like badmouthing others are everywhere. So she's more unlikable."
"The webtoon has been ongoing for four years, so we can see the reason for her [Min-soo's] changes, but shortening things to 16 episodes is a bit rushed. In the webtoon, she doesn't change because of other people, but in the drama, there was no choice but to make it Young-gon who spurs her to change."
"I was on SNS with my friends, and suddenly my followers increased. The comments said things like 'You're so annoying' and 'Go away,' so I reply, 'I'm not gonna go away.' As I watch the drama, I wonder, 'Is that something to get that angry about?'"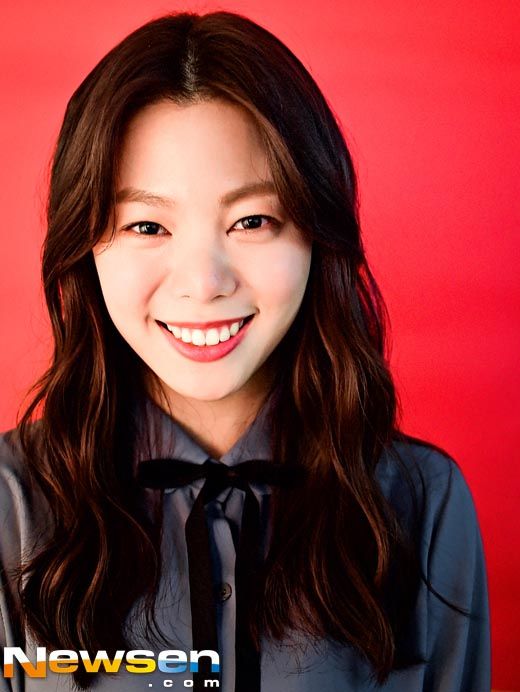 Feeling for her character: "Actually, on the set, there was a lot of joking when people would ask me, 'Min-soo, why'd you do that?' but I hated it. I asked them not to be like that to Min-soo. [Laughs] Once while at the set, I even thought, 'I didn't mean to act that way' and took off my wig and bawled."
In defense of Min-soo: "I didn't steal the lion doll, but everybody says I stole it. I was watching the drama with my mom, and she asked why I stole it. On Kakao Talk, my friends would say, 'Why'd you steal that lion doll? You're so aggravating' and I ended up writing as my status message, 'I didn't steal it.' If others are in that situation, they'd be forced to do that too. I can't help but take Min-soo's side, although she definitely did things that were wrong."
"I was confused too, whether Min-soo was doing those things on purpose or if she didn't know herself, so I asked the director. And she said, 'What you do is the answer. You're Min-soo.' Min-soo is not at fault. She's a soft-hearted person and the situation played a big part in making that happen."
If she could tell Min-soo words of comfort, Yoon Ji-won would say, "You're doing a good job. Don't worry. You're a good kid."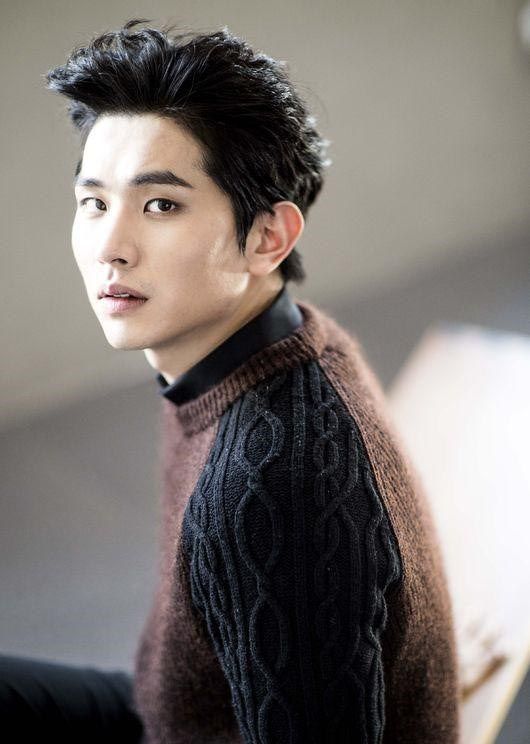 Then there's Ji Yoon-ho as Oh Young-gon; he's been around for a few years but not really in big roles. He started in MBN's flopped army sitcom Bolder By the Day, then managed to get cast in two successful dramas that I nevertheless cannot place him at all in, Faith and High School King of Savvy.
Of meeting Park Hae-jin for the first time, he said, "When I was acting with Park Hae-jin sunbae, I was extremely anxious. He's much more senior to me, and he's really good-looking, and even though the weather was cold as we filmed, I was sweating. When I messed up, he would smile and be encouraging, and he gave such good reactions to my ad-libs that I was thankful."
I hear you almost auditioned for a different role than Oh Young-gon.
"I was going to audition for Kwon Eun-taek [Nam Joo-hyuk]. But when I got the script, I was more drawn to Young-gon than Eun-taek. The character description was very well-done, and I wanted to do something stronger, a roughneck type character. I didn't think I looked the part of Eun-taek either, so at the audition site I said I'd like to audition for Young-gon and I did. Thankfully, I got this great opportunity."
Why do you think the director picked you?
"According to the director, when I entered for my audition, she thought my eyes looked frightening. My eyes are slanted like the original character's. I don't think it's because my acting was so much better than the other actors who auditioned. There are much better actors than me who auditioned. But I don't think you can ignore matching characters' looks when there's a webtoon original. It was my good luck that I looked like the character."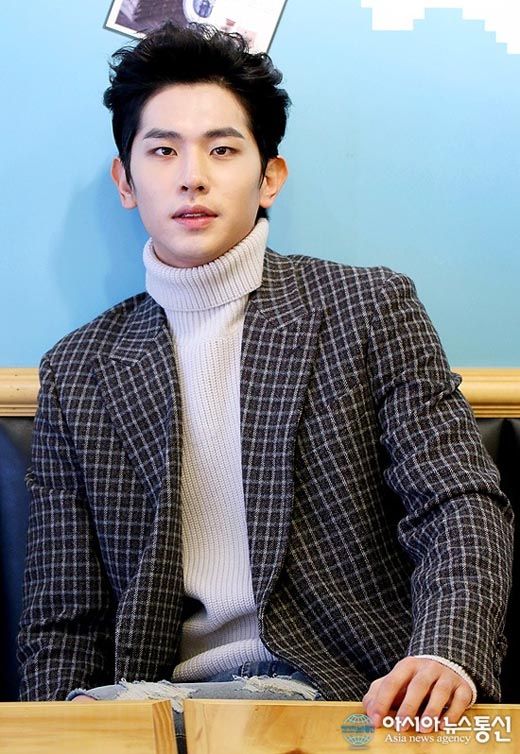 How did you analyze your character? Did you refer to any other projects?
"I have seen a lot of movies and dramas, but I didn't refer to any in particular. If I did, I think I'd end up imitating the other person, and I set out to make Young-gon my own. I wanted to make him a frightening stalker who was a pain in the neck but also could be cute. Also, I asked all my female friends what kinds of behavior they hated most in men, and tried to display those things. I also looked for my own 'loser'-like qualities within myself and tried to bring them out to their utmost. You know how everybody has their own loser inside them."
Do you read the viewer reactions?
"Around Episode 6, I got some negativity about my acting. Seeing that kind of response was a bit difficult. So I didn't read [after that]. But recently, people told me that the netizen responses are good and that I should read them. So I did. I've never received this kind of interest before, so it was bewildering. Who am I that people comment about my acting and articles about me, and even praise me—I'm so thankful. Even if it's just for one second, I'm really grateful to the people who spend their time on me."
What specifically was the comment in Episode 6 about?
"The character's first scene is very important, but at the very start of filming my acting had too much force and I wasn't familiar with the set so I couldn't accomplish what I wanted. It's because of my own deficiency. If I could turn back time, I'd really like to redo that first scene. I want to do better than that."
What do you think is Oh Young-gon looking his most pathetic?
"When he tells Hong Seol shamelessly, 'I know you like me.' Seol had just given him a piece ofcandy without any meaning behind it, but he mistakes that for her genuinely liking him. His delusion and his telling that to Seol directly was really pathetic."
Of the Hateful Three (Oh Young-gon, Sohn Min-soo, Sang-chul sunbae), who do you think is the most hateful?
"Definitely Oh Young-gon. I went into it thinking that if I had to play a character who incited aggravation, 'Let's show the most aggravation I can possibly show' and 'I'll show you a whole new world of aggravation.' I put everything on the line. That's why I'd like for Oh Young-gon to be the most hateable."
It seems that the viewer interest in you must feel particularly meaningful. [He'd debuted six years ago and had a few close calls with potential breaks, but they fell through.]
"I'm truly, truly so thankful that I don't know what to do with myself. This is the first time I've received such interest, and it's confusing and happy and precious. I think it's all a product of the past six years. It was a difficult time, but also valuable. If I'd gotten famous quickly, I'd have become arrogant. I know my personality well. If things worked out well when I'd known nothing of the world and just jumped headlong into it, I would have become haughty. Because of those six years, I realize that the smallest interest is cause for gratitude, and I learned how to communicate with people sincerely."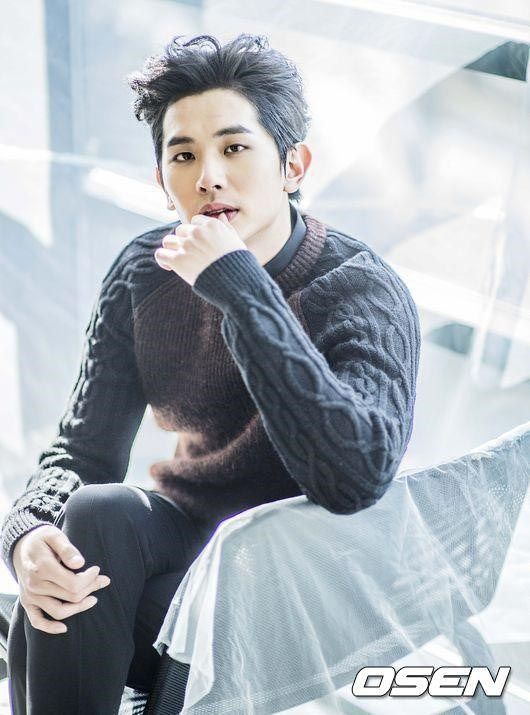 On playing hateful: "Oh Young-gon is the most toxic character. I went into it aiming to do my best to be the most toxic character ever. When I read netizens saying that he makes them angry, I love it. If I tried to look cool or good-looking while playing Oh Young-gon, I felt that wouldn't be acting, that would be a photo model. My goal was to get cursed, and I like to hear those words. And I'm grateful to have people compare me to the character Yeon Min-jung [the hateful villain of Jang Bori Is Here]. I'm thankful to be compared to Lee Yuri sunbae-nim's inspired performance."
"When I saw Oh Young-gon in the webtoon, he made me angry and want to hit him. But because I had to understand him in order to play him, I thought that his actions were right. It's that he likes someone and his method of expressing it is different, and I tried my best to understand him as someone who puts his feelings first."
About PD Lee Yoon-jung, who seems to be universally loved by her cast: "The director's style is to leave things open. She would ask me about my character, 'What do you think?' and 'How do you think it would be good to act him?' She lets us do things the way we want to. If I go overboard she pulls me back, and if I'm lacking she'll bolster me, and she lets me do as I want to, and I was grateful for that. She makes the filming set comfortable, and she's a really good person, so much that I wonder if I could meet another director like her. If it weren't for her, I wouldn't be able to melt into the set to this extent. It's been six years since I debuted and things didn't go well, so I went into the audition feeling like I was grasping at straws, and I'm grateful she cast me. She's my savior. I'm so thankful the words aren't enough. It's my wish to succeed more so I could give a performance that would be a help to the director, so that we could be in a relationship where it's a win-win for both of us."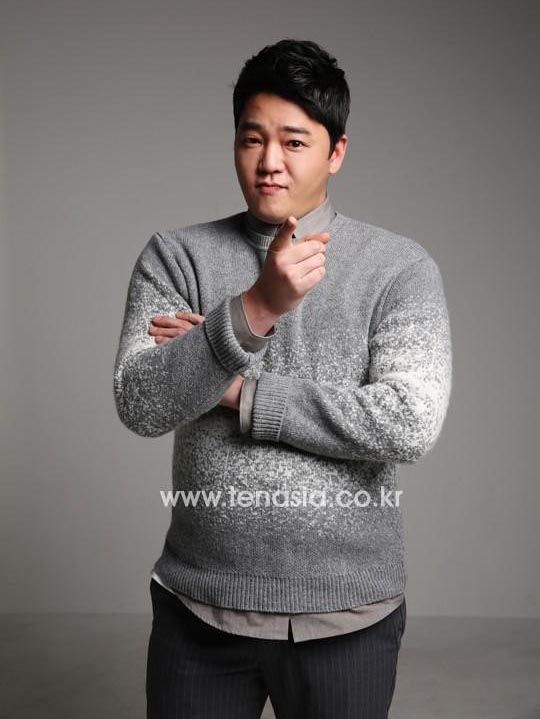 Then we have Moon Ji-yoon, a 32-year-old actor who debuted in 2002's Romance, whom you may not quite recognize because he's put on quite a bit of weight for this drama. Although after Cheese, I'm pretty sure it'll be difficult to imagine him not as the loud, shouty, and frequently hateable Sang-chul.
How do you feel when you hear the words "aggravation inducer"?
"If someone sees Kim Sang-chul and says, 'I hate you so much I want to kill you,' as an actor that's praise. If the acting is fumbled, it wouldn't get hate. I think it's fitting for an actor to hear he's impressive if he's playing an impressive character, or for one to be hated if he's playing a villain."
You were in 2015's Awl and the 2014 Drama Special Introducing Dad.
"Yes. I did have a big build in both of those, though not as much as now. [Laughs] When I did those dramas, I weighed 90 kg, and now I'm 107 kg. These days in interviews talk of weight comes up a lot, and it feels like I'm saying the same thing, haha."
That's why I purposely didn't ask that first.
"I know. But what the other reporters said was that it's unavoidable. What they ask is similar to what the public asks, and they're trying to ask about the things that people are most curious about."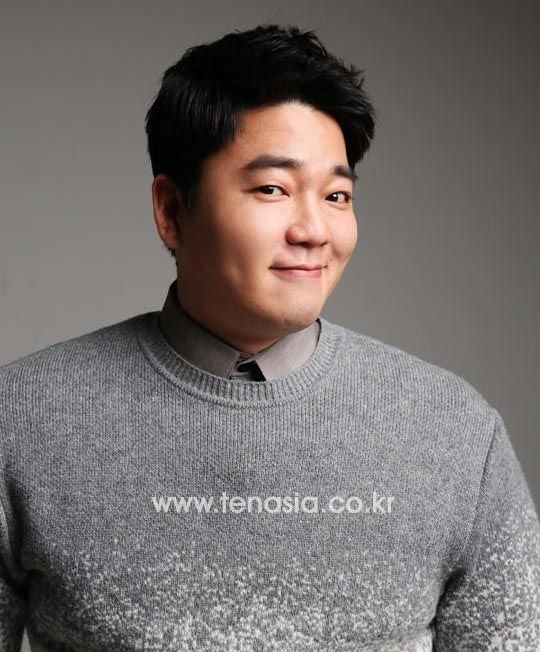 Even with similar questions and similar answers, you must be feeling pretty good [these days].
"Whew, so good. These days, walking down the street I get asked for pictures a lot. 'It's Sang-chul sunbae!' 'You're so good at acting hateful that I almost hate you!'
I wonder if it has to do with that scene. Where you're eating tuna from a can mixed with rice, talking to your mother on the phone, telling her you're eating tuna sushi. It was quite moving.
"Haha, was it? Including that, there are a few scenes with that feeling, but mostly, he's a character who stirs up trouble. [Laughs] There are a few more instances to come, so you can look forward to that."
What kinds of things did director Lee Yoon-jung say to you the most?
"The director drew me out quite a bit. She led me, so that the person Moon Ji-yoon could portray the character Sang-chul. She gave hints and I referenced those things as I took it on."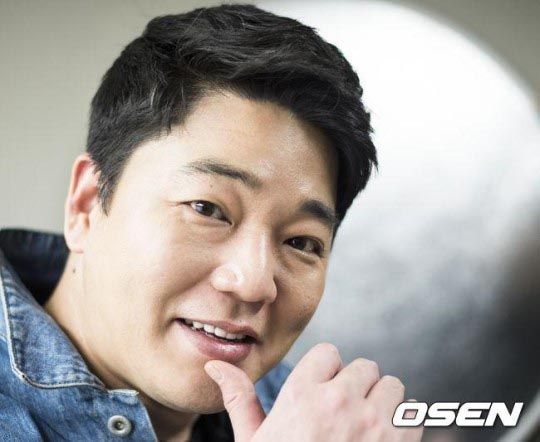 Do you remember what it was like first meeting her?
"I have some earlier connections to the director. When I did Hyun-jung, I Love You (2002), she was the assistant director, and director Ahn Pan-seok cast me. Then in 2005, I met her for Taereung National Village, but I didn't get that. Then I saw her again when I auditioned for Cheese in the Trap. She said, 'Ji-yoon-ah, you remember me, right?' I talked a lot with her, and afterward I sought out the webtoon. After reading it with Kim Sang-chul in mind, I saw her again and she laughed at the first line of dialogue, and I felt, 'Ah, I got this.' I haven't spoken to her specifically about this, but it felt like she thought I had to do this part. To be chosen during a slump period, I'm really grateful."
Taking on a known character: "The character of Kim Sang-chul stands out in the webtoon, so I did worry about whether people who read the webtoon first would think my image was similar to the character. But in the end I decided to portray him using my voice, my appearance. Luckily, it seems like people are responding well."
"After casting was confirmed, the director said she'd like me to gain some weight. I thought that if I gained more weight, when standing next to Park Hae-jin, my build would look distinctly bigger. So I started eating. If I'd exercised while eating, I could strike a balance, but because I gained weight just from eating, my belly just grew big."
Comparing the live-shoot to pre-production: "Normally in dramas, it's normal to shoot all night and have scripts come in pages. Even knowing that this is the unavoidable production environment, I've thought, 'Isn't this actually not right?' But this time, since Cheese in the Trap was half produced in advance, the pressure of time was lessened and it felt so great. Filming in a good environment, it feels like the actors mesh better together, and filming itself is enjoyable. Director Lee Yoon-jung is always smiling. I'd like if there were more dramas like this in the future."
Via Sports Chosun , Osen, Herald, Ten Asia, Star News, Newsen, Sports Chosun, IS Plus, Asia News
RELATED POSTS
Tags: Cheese in the Trap, interviews