Kim Bum becomes a baddie for Mrs. Cop 2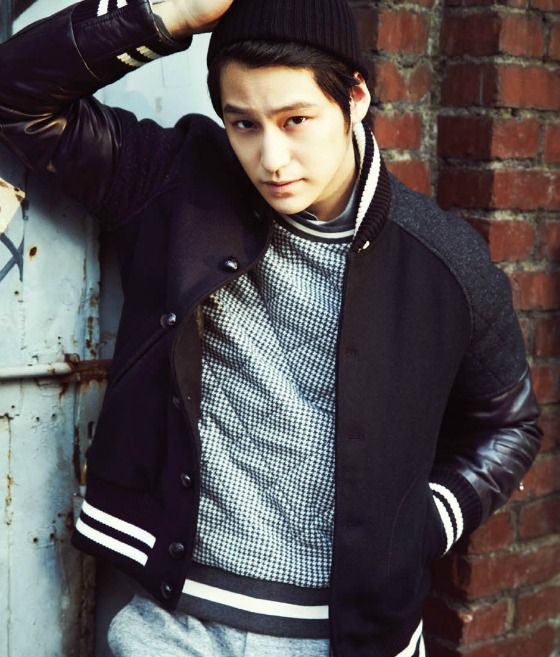 Huh, what in the what? Kim Bum is joining Mrs. Cop 2? I have nothing against the drama, but it seems like a weird choice for him, especially after headlining his own badass police drama Hidden Identity for tvN. But maybe he just knows the appeal of Dark Bummie (and who could blame him, really), because he's signed on to play the antagonist in Mrs. Cop's sequel, over at SBS in March. A year ago I might've said that was absurd, but now I rather like the idea of Kim Bum as a baddie.
The series is technically more like a spinoff of Mrs. Cop rather than a sequel, with Kim Sung-ryung (Queen's Flower) starring as the new Mrs. Cop who'll lead a team of detectives in the violent crimes unit. She's an elite FBI-trained agent who returns to work on a case that's connected to her past. Kim Min-jong is the only member of the original cast who will reprise his role as the section chief who overseas the team.
Im Seul-ong (Ho-gu's Love) and Sohn Dam-bi (What's With This Family) will be the new younger pair of partners on the team. Im Seul-ong's character is a rule-follower boy scout type who's incorruptible, but a chameleon in the field when it's required of him. And Sohn Dam-bi is a former small-town cop who both envies and admires Kim Sung-ryung for being so sophisticated and good at her job.
Kim Bum will play the director of EL Capital, the largest private loan company in the business, with more capital and information than any competitor. Ack, that's just fancy talk for loan shark! His character is described as a handsome, sharply-dressed, well-mannered man with a pleasant smile on the outside, who's a vicious, cold person underneath it all. He's extremely smart and such a smooth talker that he knows how to get information out of people and use it against them cruelly.
Well, rich pretty-boy coldblooded villains ARE all the rage these days. Just look at Yoo Ah-in in Veteran and Namgoong Min in Remember—Son's War. The dark side ended up being a career-changer for Namgoong Min, so take a page out of his playbook: If you're gonna go evil, just go crazy, balls-out eeeeeeeeevil.
Mrs. Cop 2 follows I Have a Lover on Saturdays and Sundays in March.
Via Sports Chosun
RELATED POSTS
Tags: Kim Bum, Mrs. Cop 2, sequels