Kim Kang-woo totes a gun at sea for Goodbye Mr. Black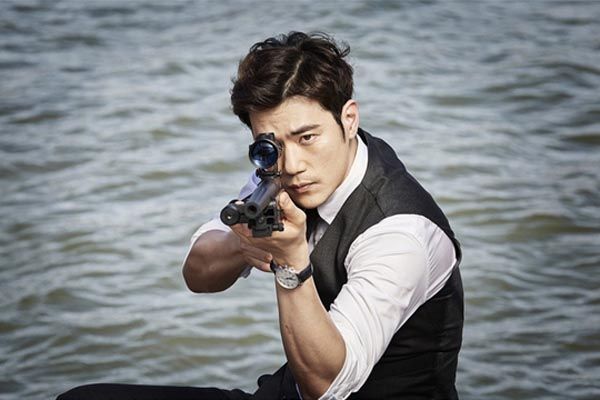 As far as friends-turned-enemies goes, I have to say Goodbye Mr. Black did a good job casting Kim Kang-woo against Lee Jin-wook; both have a screen charisma that can veer intense, both have strong auras, and both look pretty fierce wielding firearms. Do these stills make sense with the story I know thus far? Do I know why he's got a gun on a boat? Do I care?
In the melo-revenge drama, hero Lee Jin-wook is wronged by his friend and comes back with a new name and plans of payback. Kim Kang-woo plays the CEO of a resort, which is owned by a chaebol group. He's newly minted chaebol (so, not one of those with a multigenerational power structure and succession line) who believes in the concept of noblesse oblige, and that the wealthy are obliged to treat the less fortunate with generosity.
The character's got the good looks and smart brains, but he's also described as a "sad person hiding pain and greed behind his perfect facade." Is he sad because he betrayed his buddy Lee Jin-wook? Or is that where the greed comes in? In any case, I like Kim Kang-woo playing the nice guy, but I love him being the villain, so I am looking forward to this revengey face-off.
Goodbye Mr. Black premieres on Wednesday, March 16, on MBC.
Via TV Daily
RELATED POSTS
Tags: Goodbye Mr. Black, Kim Kang-woo