Kissing, camping, and going commando for Youths Over Flowers 1988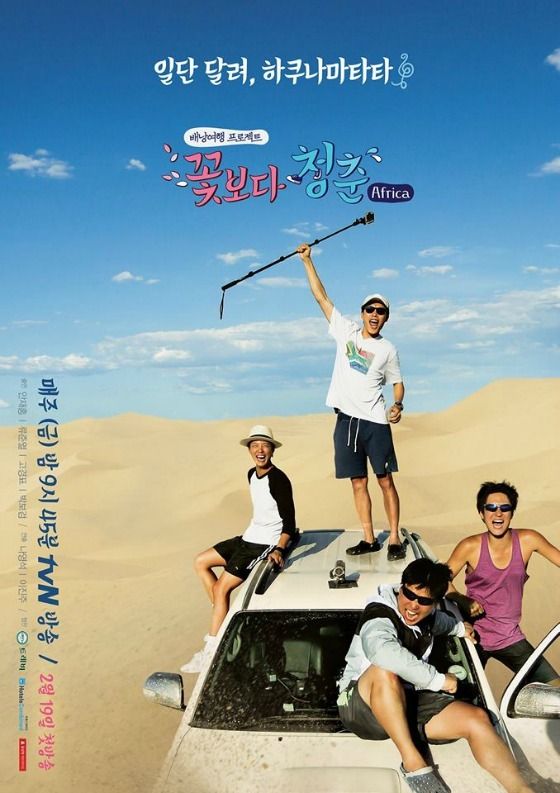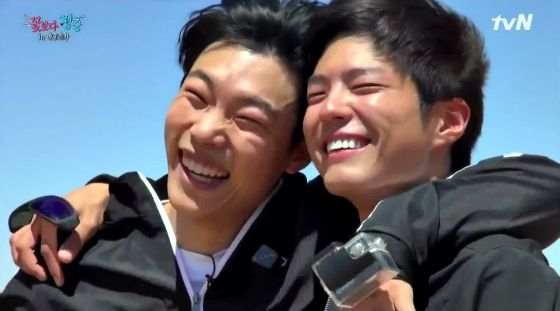 The surprise mashup of Answer Me 1988 and Youths Over Flowers already premieres this coming Friday, which seems like a bit of a whirlwind because we just got done with the Iceland boys and their shenanigans. The back-to-back broadcasts also means there hasn't been a whole lot of time for promo, but we finally have the first poster for Youths Over Flowers in Africa, along with the extended teaser that was shown at the end of the last episode of the Iceland trip, featuring some pretty epic bromance.
This time, Na PD and crew kidnapped newly-minted It-boys Ryu Joon-yeol, Park Bo-gum, Go Kyung-pyo, and Ahn Jae-hong, aka the Answer Me 1988 boys (minus Lee Dong-hwi, who had to film a movie) at the end of their cast vacation and whisked them away to Namibia. The 10-day off-roading adventure looks truly carefree, with the boys pitching tents wherever they end up and grilling up dinner by the side of the road.
At one point Bo-gum looks upset at the lack of underwear to change into, and Joon-yeol says, "Honestly, we've just decided to go without." Kyung-pyo adds in a serious voice, "Joon-yeol hyung and I are no-panty. If you look behind you, you'll see them hanging." Joon-yeol: "If you're feeling icky, just take them off too." Cut to: All of them taking off their shorts in the pool. Um, you still need to wear pants though! No underwear means you must be wearing pants!
My favorite part is that Ryu Joon-yeol and Park Bo-gum are especially cuddlesome with one another, giving each other smoochies whenever the mood strikes. Maybe they just know that each kiss is one step closer to healing my broken heart. Orrrr maybe it always should've been Jung-hwan and Taek riding off into the sunset together.
Youths Over Flowers in Africa premieres this Friday, February 19.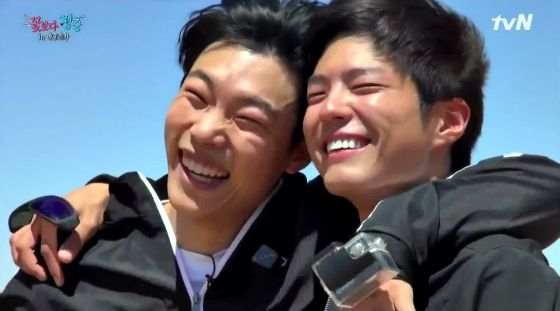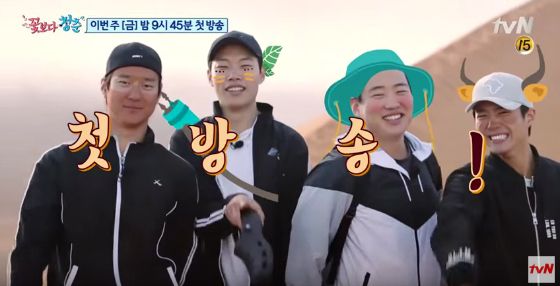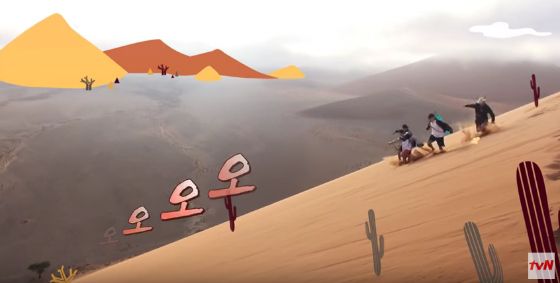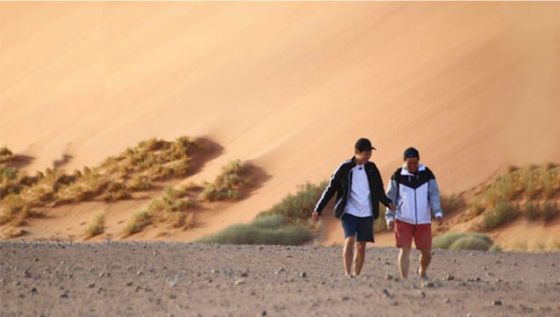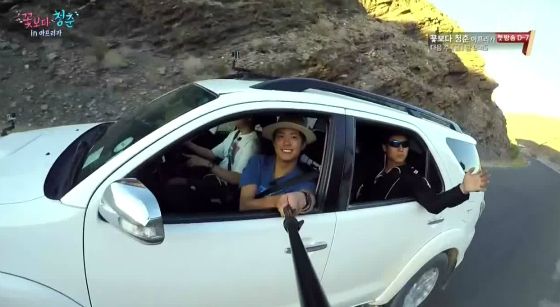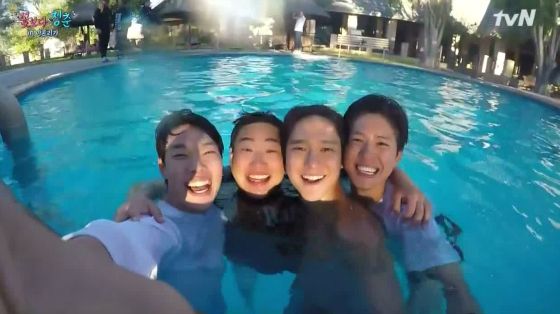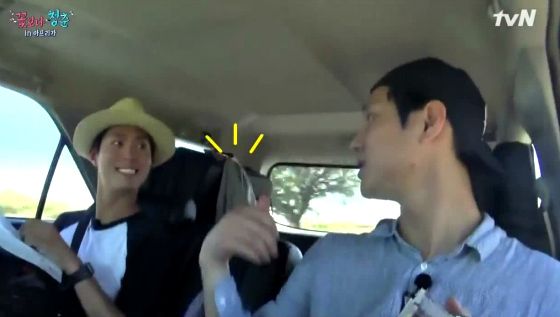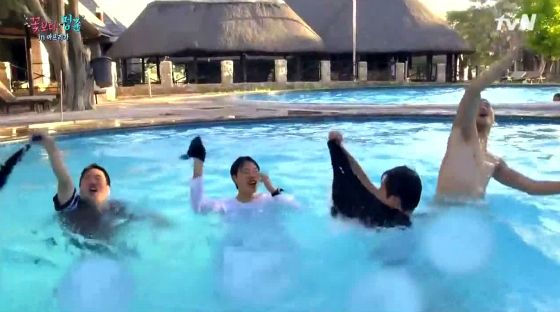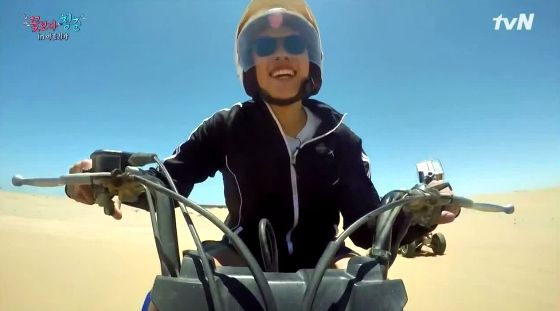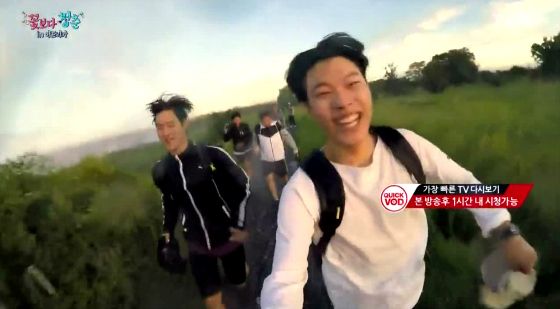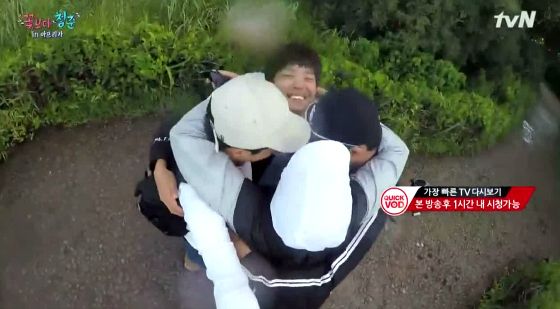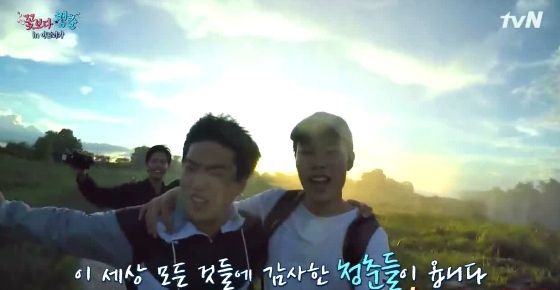 Via Hankyung
RELATED POSTS
Tags: Ahn Jae-hong, Go Kyung-pyo, Park Bo-gum, Ryu Joon-yeol, Youths Over Flowers