Lee Kwang-soo lines up guest appearance for Hwarang: The Beginning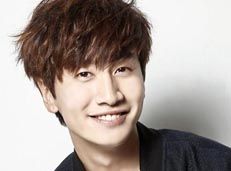 Do you get the sense that the production must have suddenly jumped into action on youthful sageuk Hwarang: The Beginning, based on the slew of casting notices that are coming out? The drama did secure its main cast with Park Seo-joon, Go Ara, and Park Hyung-shik all signing on late last year, but we've had a few new new additions this week: Minho and Do Ji-han were cast to play two more of the pretty-boy Hwarang fighters, and now Lee Kwang-soo (It's Okay, It's Love) has also been announced for a guest spot.
It's not a recurring role, but he's described as having "huge impact" as a character, which makes it weighter than a drive-by cameo. (Ack, does he DIE?)
He's described as a fierce friend to our hero (Park Seo-joon), a loyal, generous man who'd risk his life for his best friend. His character lost his mother at a young age and wandered around clinging to the hope that he could find his father somewhere; he also plays an important role in getting the hero, who's low-born, his big chance to become an elite Hwarang warrior.
(No really, are you going to cast him and KILL HIM? Sorry, my paranoia meter just shot up. You rarely cast beloved friends in sageuks for only a few episodes if they're not going to die and propel the hero on to important things!)
In any case, I do love Kwang-soo's energy and goofy charm, and can totally see him being Park Seo-joon's loyal and bromancey buddy. I wouldn't mind if he stuck around, but he's busy with multiple projects, and has no less than three guest roles lined up: There's Dear My Friends, which he'll film out of loyalty to his It's Okay, It's Love writer, and also the premiere episode of Descended From the Sun, which aired today, which he did as a favor to his BFF Song Joong-ki.
Hwarang: The Beginning will air later this year on KBS.
Via MBN
RELATED POSTS
Tags: Lee Kwang-soo