Lee Soo-kyung signs on for My Little Baby opposite Oh Ji-ho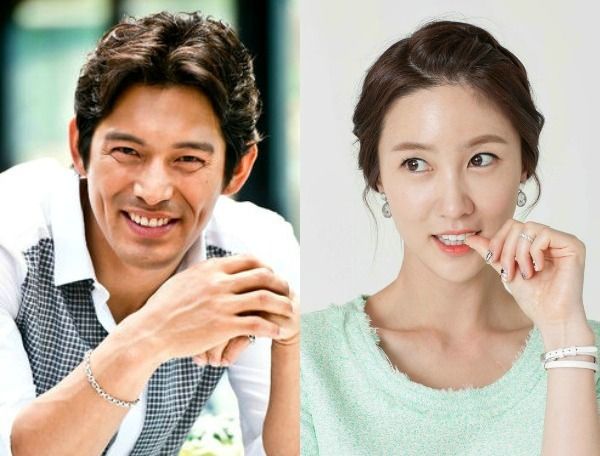 It's taken a few rounds of casting announcements to get leads secured for MBC's new drama My Little Baby, with potential leading man Kang Ji-hwan doing Monster instead and Park Ha-sun turning down the project in the end. Oh Ji-ho (Ghost-Seeing Detective Cheo-yong) has signed on to headline as the cop who suddenly has to take care of a baby, and now Lee Soo-kyung (A Daughter Just Like You, Let's Eat) has been confirmed as his leading lady. I love her. Why doesn't she get bigger roles in bigger dramas?
The series sounds like an adorable comedy in the making: Oh Ji-ho stars as an ace detective in the Gangnam police department, who's spent half his life surrounded by only men. He's rough and macho and deals with violent crimes, drug dealers, and mobsters on a daily basis, and is known for taking on the particularly difficult cases. One day his niece is suddenly left in his care, and he'll go from fighting a war on crime to battling it out with Baby.
Lee Soo-kyung will play Oh Ji-ho's first love, a single mom with a 5-year-old son. She'll have two very different sides to her, because she's a mom who can display enormous strength when chasing after her son, but in other situations she appears to be elegant and innocent. Lee Soo-kyung always makes for a really relatable, down-to-earth heroine, especially in rom-coms where she gets to be funny.
Supporting cast members Kim Min-jae (Twenty Again) and 4Minute's Nam Ji-hyun (A Thousand Kisses) have also signed on. He'll play Oh Ji-ho's roommate, a former co-worker who now runs a coffee shop. He's a bright, happy character who makes others around him happy, and will probably play a big part in the baby-raising if he lives in the house. And Nam Ji-hyun plays a baby yoga instructor who has no filter between brain and mouth, and says whatever comes to mind.
My Little Baby is up for a potential late-night Thursday or Friday (or both) timeslot on MBC, and will premiere sometime in March.
Via Xports News
RELATED POSTS
Tags: Kim Min-jae, Lee Soo-kyung, Oh Ji-ho