Medical mystery drama Beautiful Mind revived for KBS spring schedule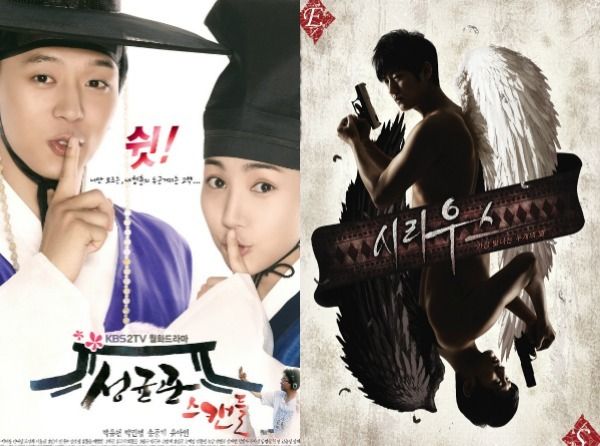 Remember the drama that used to be called Dr. Frankenstein and once courted Kim Soo-hyun, and then later courted Yoo Ah-in, and then changed its title to Beautiful Mind and also courted Lee Jong-seok? Well, none of the actors are considering the project anymore, but KBS has decided to put it back on their roster as a Monday-Tuesday drama this spring, and the hunt is back on for a leading actor to play a psychopath surgeon.
The medical mystery drama comes from writer Kim Tae-hee of Sungkyunkwan Scandal and PD Mo Wan-il of the drama special Sirius (also second PD on Dream High 2 and Smile, Dong-hae). It was once described as a split-personality drama, but after the wave of multiple-personality drama heroes came and went, it began to be described as a medical drama about a cold, unfeeling hero who had a frontal lobe lesion that prevented him from feeling emotion.
I don't know how much (or if any) of that has remained intact, because now the drama is being called a medical drama with a mystery bent, with a hero who's an outright psychopath. He's "a psychopath genius neurosurgeon." Why do I get the feeling that this drama went from riding the Kill Me, Heal Me wave to riding the Cheese in the Trap wave?
The female lead will be a detective in the violent crimes division, another leading character will be a male cardiothoracic surgeon who becomes a new assistant professor at the hospital, and there will also be a female researcher in the neurology department with beauty and brains.
Interestingly, the drama promises to shed the usual medical procedural framework and will tell a mysterious story about "someone who kills, someone who saves, someone who chases, and someone who's chased." Well, it certainly sounds more exciting than a regular medical drama with a misunderstood psychopath slotted in as its hero. Maybe it'll be dark and thrilling? Maybe Kim Soo-hyun, Yoo Ah-in, and Lee Jong-seok will be kicking themselves for turning it down? Hey, I never said it was likely; I said maybe.
Beautiful Mind follows Neighborhood Lawyer Jo Deul-ho on Mondays and Tuesdays beginning in April.
Via IS Plus
RELATED POSTS
Tags: Beautiful Mind, Sirius, Sungkyunkwan Scandal