Moon Chae-won sifts through trash for Goodbye Mr. Black
Following her co-stars Lee Jin-wook and Kim Kang-woo, it's Moon Chae-won's turn in the spotlight for Goodbye Mr. Black, the MBC drama where she plays the spunky heroine who pretends to be the wronged hero's (Lee Jin-wook) wife in order to help his revenge mission, and they end up falling in love. I'm a sucker for those setups.
The character names may seem a little odd, but I respect the show's choice to keep the names from the original manhwa, even if they made more sense when the characters weren't Korean. (The original story, though written by a Korean writer, was set in Australia and England and had names like Edward, Atreyu, and Swanny.)
Moon's character is now Kim Swan, and she's described as a headstrong woman with a cheerful energy. She'll do whatever necessary to earn money, and would rather laugh than cry, figuring that crying gets you nowhere. She actually has a crush on our hero Ji-won, so it sounds like he'll be the one to fall in love gradually while she's already there. Black and Swan are their invented names, since he's Ji-won prior to being betrayed, and she's Kaya, which means trash in Thai; as a child, she was found abandoned near a trash dump in a Thai slum.
These stills are from shoots in Thailand in January, and feature Moon Chae-won amidst piles of trash, sporting a new haircut that she'd adopted specifically for the role. I'm used to seeing her with all sorts of long styles so I find it a refreshing change to see her go short for the first time, and it suits her lively energy. Fingers crossed that her character is feisty and interesting; Moon has a knack for playing strong characters, so my hopes are high.
Goodbye Mr. Black premieres on March 16.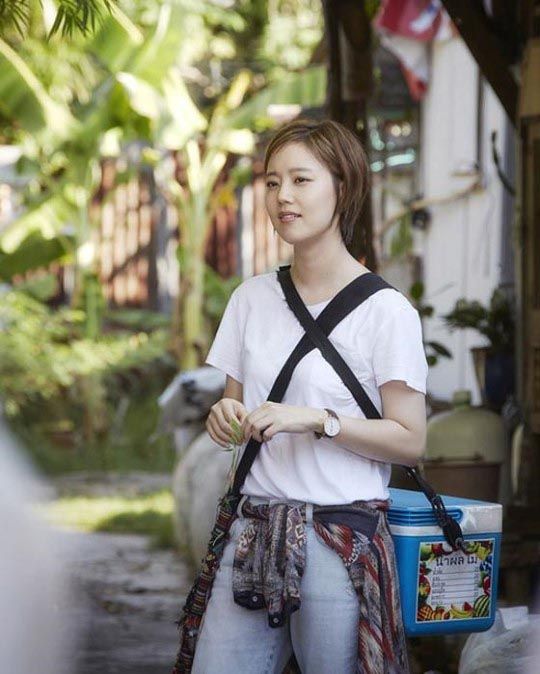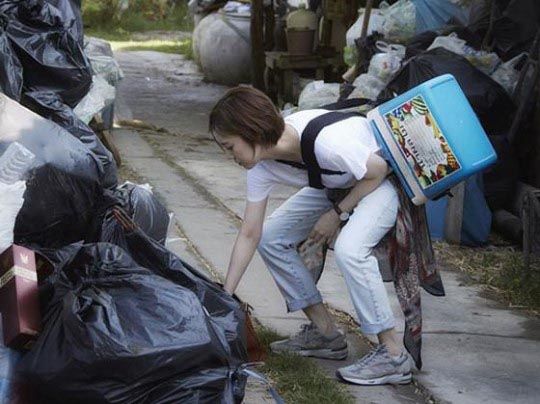 Via Chosun
RELATED POSTS
Tags: Goodbye Mr. Black, Moon Chae-won