One More Happy Ending: Episode 9
It's about time for Mi-mo to face reality, and learn that true romance may not be all fireworks and big dramatic gestures. Real love is in the details, in the small moments, and can be so quiet that you don't even notice it's there. It's not something you have to work for, but true love just is, and may be right under your nose if you just take a moment to slow down and look for it.
EPISODE 9 RECAP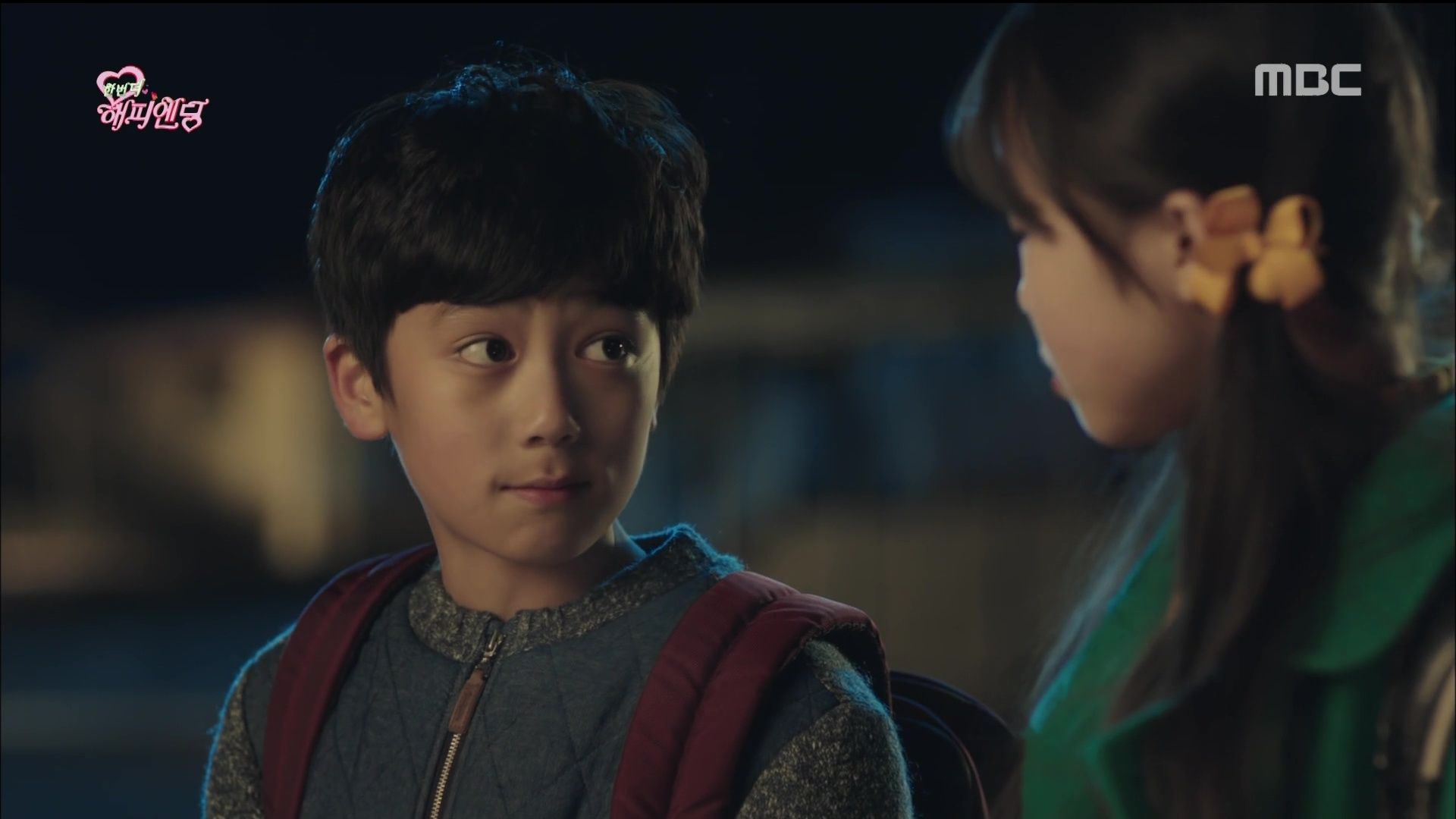 Soo-hyuk walks the doctor out after he pronounces Mi-mo to be just sleeping, and the doctor gives Soo-hyuk some sage advice — stay single. HAHAHAwhat? He claims that being able to drink beer and fall asleep on the sofa, without being nagged, is worth living alone.
Soo-hyuk watches the snow, thinking of that old adage that if you confess your love on a snowy day, you'll get your wish. He remembers a day when they were children, and Mi-mo had drawn a snowman while Soo-hyuk had drawn stars. They'd gone home late that night, Soo-hyuk complaining that Mi-mo's goldfish memory caused play rehearsal to run late.
Annoyed, Mi-mo tries to walk home alone, but Soo-hyuk pulls her pigtails and insists on walking her. They notice the brilliant stars, and Soo-hyuk shows Mi-mo his drawing, and tells her that snow is the stars crying from happiness.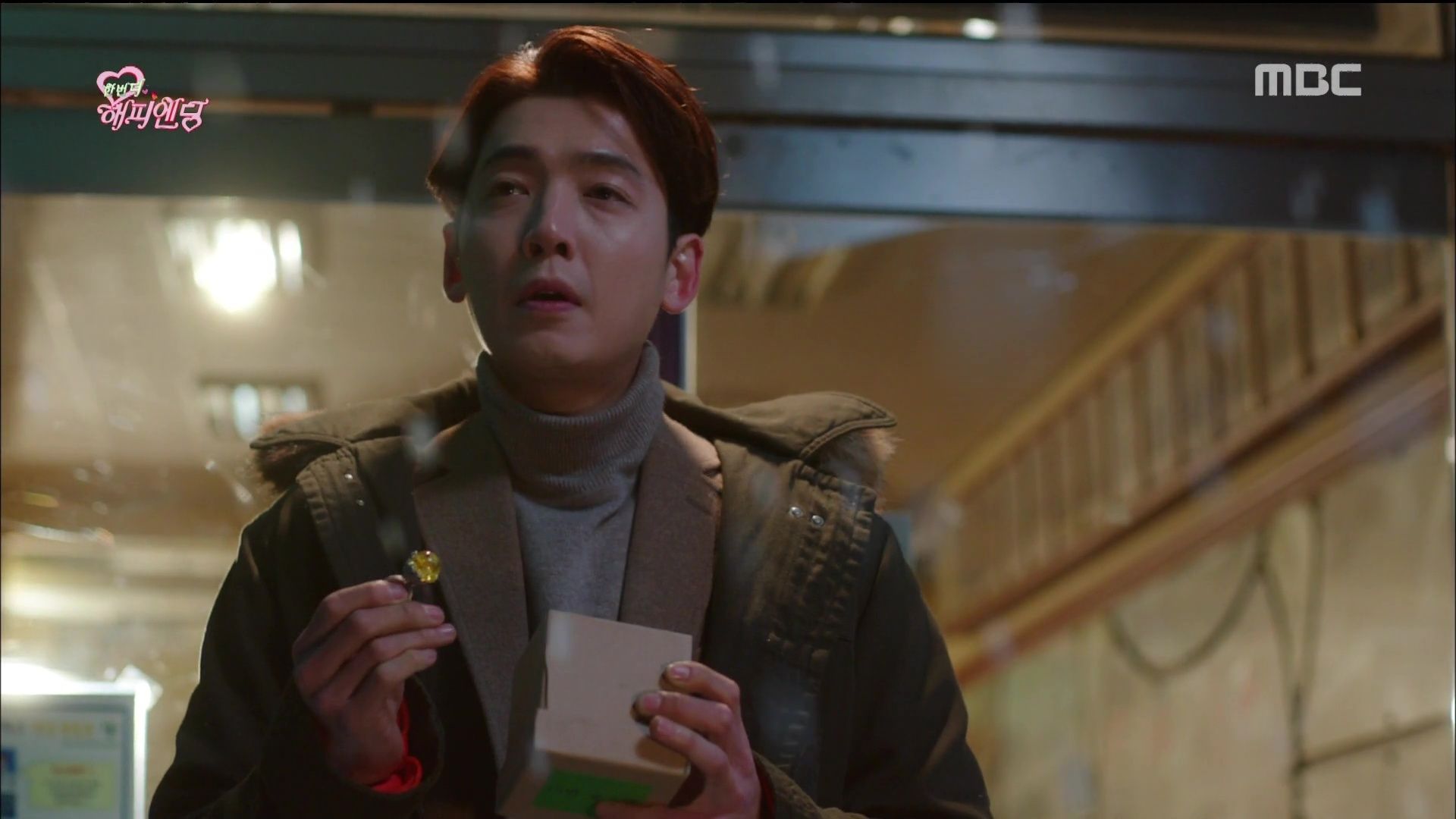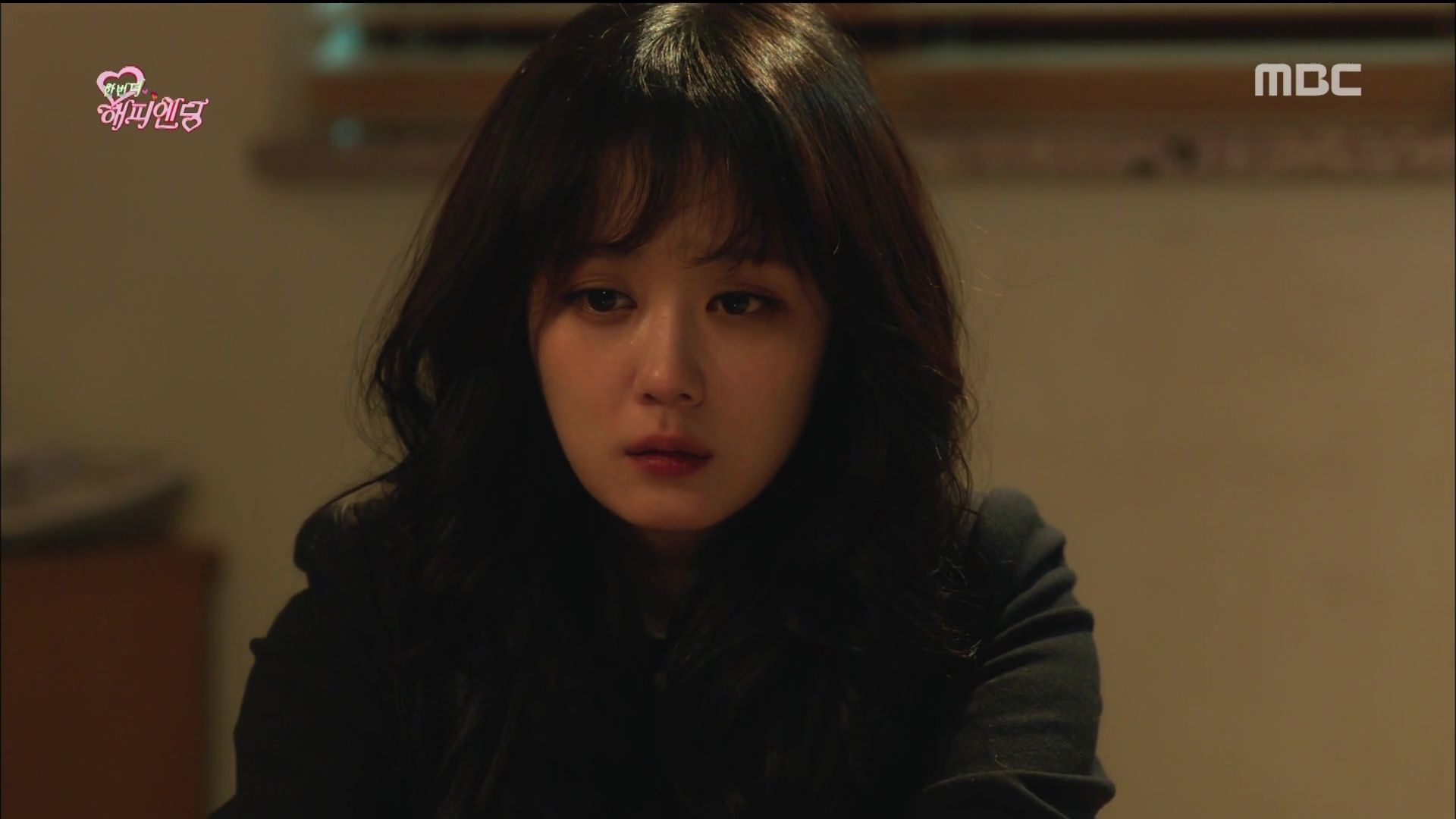 Back in the present, inspired by the snow, Soo-hyuk makes his final heartfelt confession to (what he thinks is) a sleeping Mi-mo. As tears track down his face, he tells her that the perfect woman he described in her office, was actually her. He leaves the room and Mi-mo opens her eyes, having been awake and listening to every single word.
Soo-hyuk takes his time capsule box outside, remembering when he took his entire piggy bank to the store and played that game for hours, until he won enough tokens to buy the jewelry box that Mi-mo wanted. And awww, he also has the huge fake ring he bought on the night they got not-married, which he's salvaged from her apartment. He puts the ring away in the box, along with his feelings.
Mi-mo tries to process what she heard Soo-hyuk say, while back in town, Hae-joon thinks about the two of them stranded together in their hometown. Finally he jumps in his car and heads out in the snow to find Mi-mo.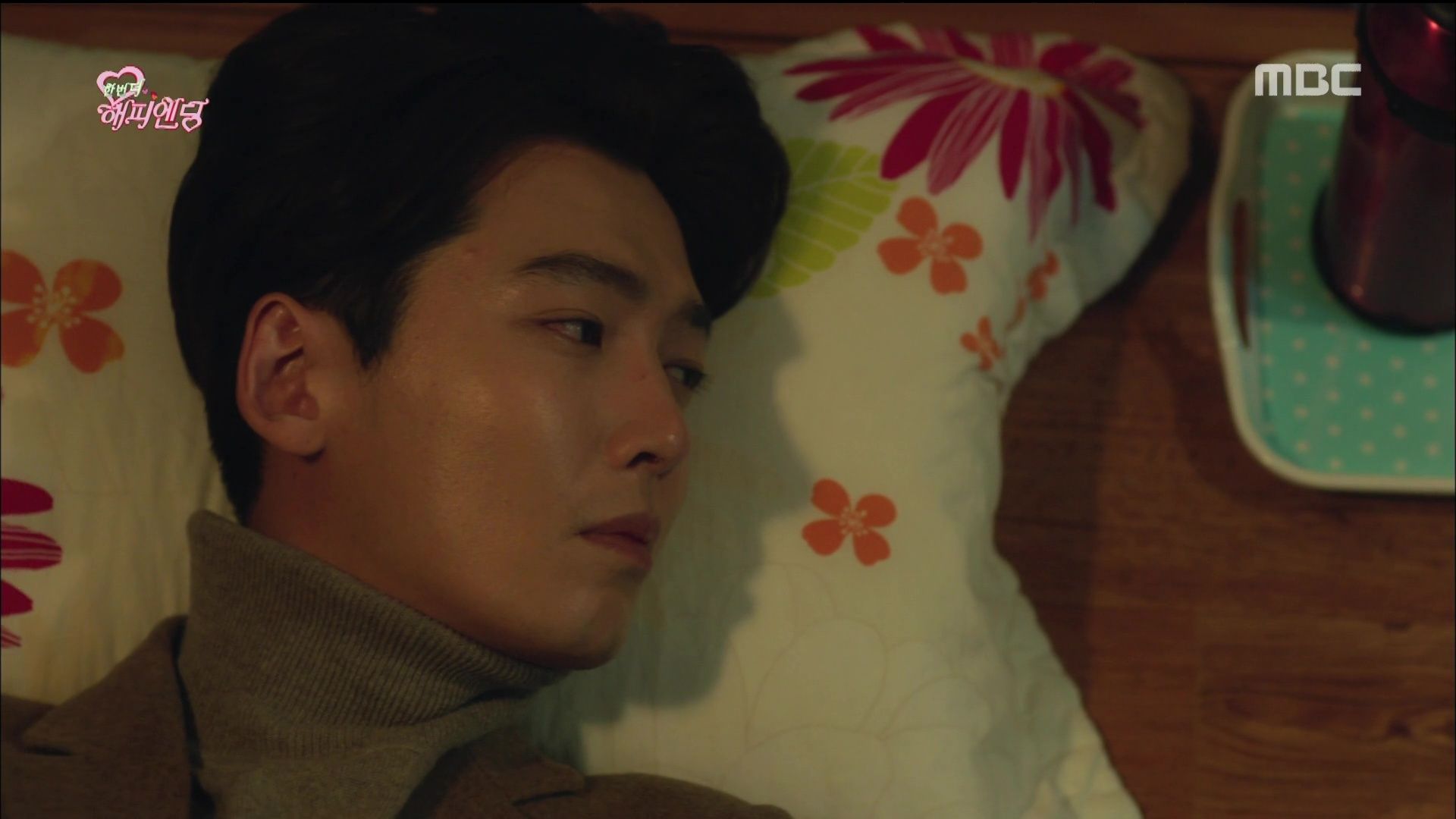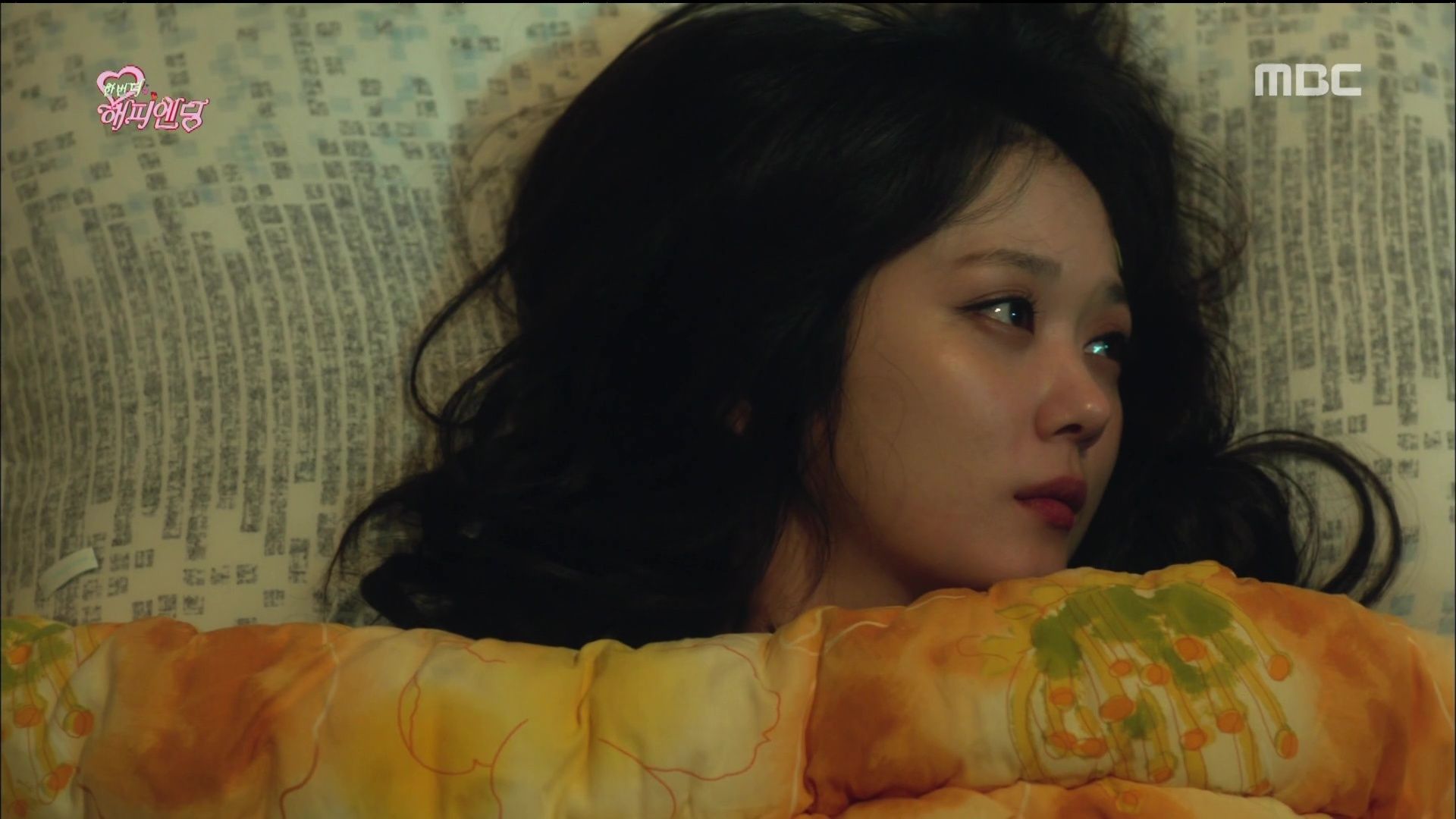 Mi-mo pretends to still be asleep when Soo-hyuk returns, and he sweetly checks her for a fever, noticing a small cut on her forehead. He applies some medicine and a bandage, and covers her with his blanket. He lies down and watches her, unaware that she's wide awake. How do you not love this man??
As he falls asleep, Soo-hyuk fitfully tosses and turns with only his jacket for a blanket. His fidgeting causes him to unknowingly kick the box carrying the jewelry box and ring under a piece of furniture.
Mi-mo is shy around Soo-hyuk in the morning, and on their way out the teacher invites them back to see this year's play, which just happens to be "Romeo and Juliet" again. The teacher says that they created an alternate ending where Romeo and Juliet don't die of poisoning, hoping to entice them to come back.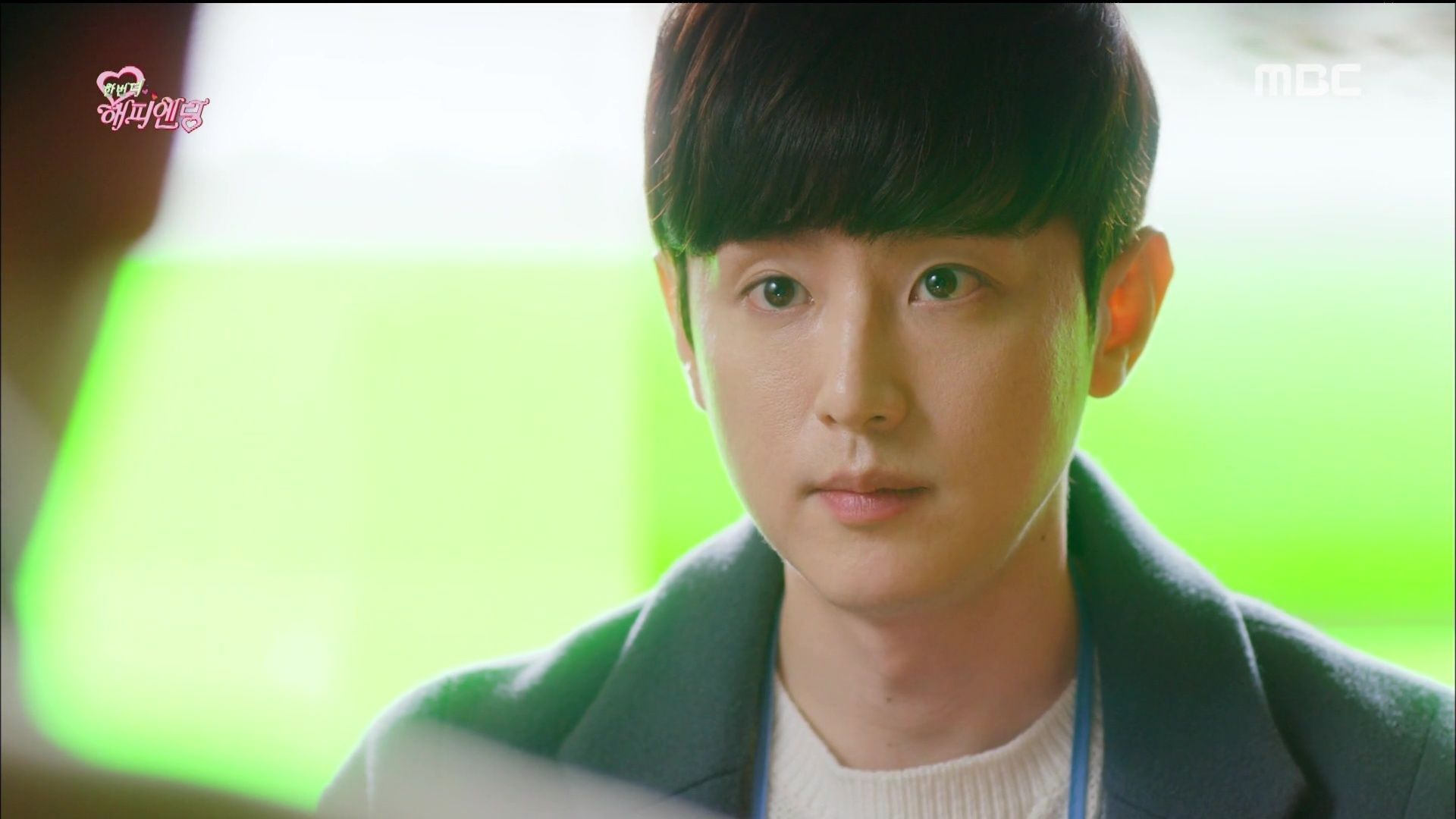 Hae-joon arrives just then and the three of them go to breakfast, where Hae-joon is cranky and snappish. He's annoyed when Soo-hyuk answers questions about Mi-mo as if he knows her better (though it's totally innocent on Soo-hyuk's part), and goes overboard asking Mi-mo personal questions. Soo-hyuk accidentally answers again, and Hae-joon finally snaps that he wasn't asking him.
Hae-joon asks what Soo-hyuk put in the time capsule, and he answers with a vague, "Something not for adults to see." Later Hae-joon drives Mi-mo home, leaving Soo-hyuk to go back alone.
Da-jung stands in front of a mirror in her hospital room, afraid to touch or look at her chest, and breaks down in tears. She goes back to her bed and eats in silence, but she can't hide her tears from her roommate Hye-sun.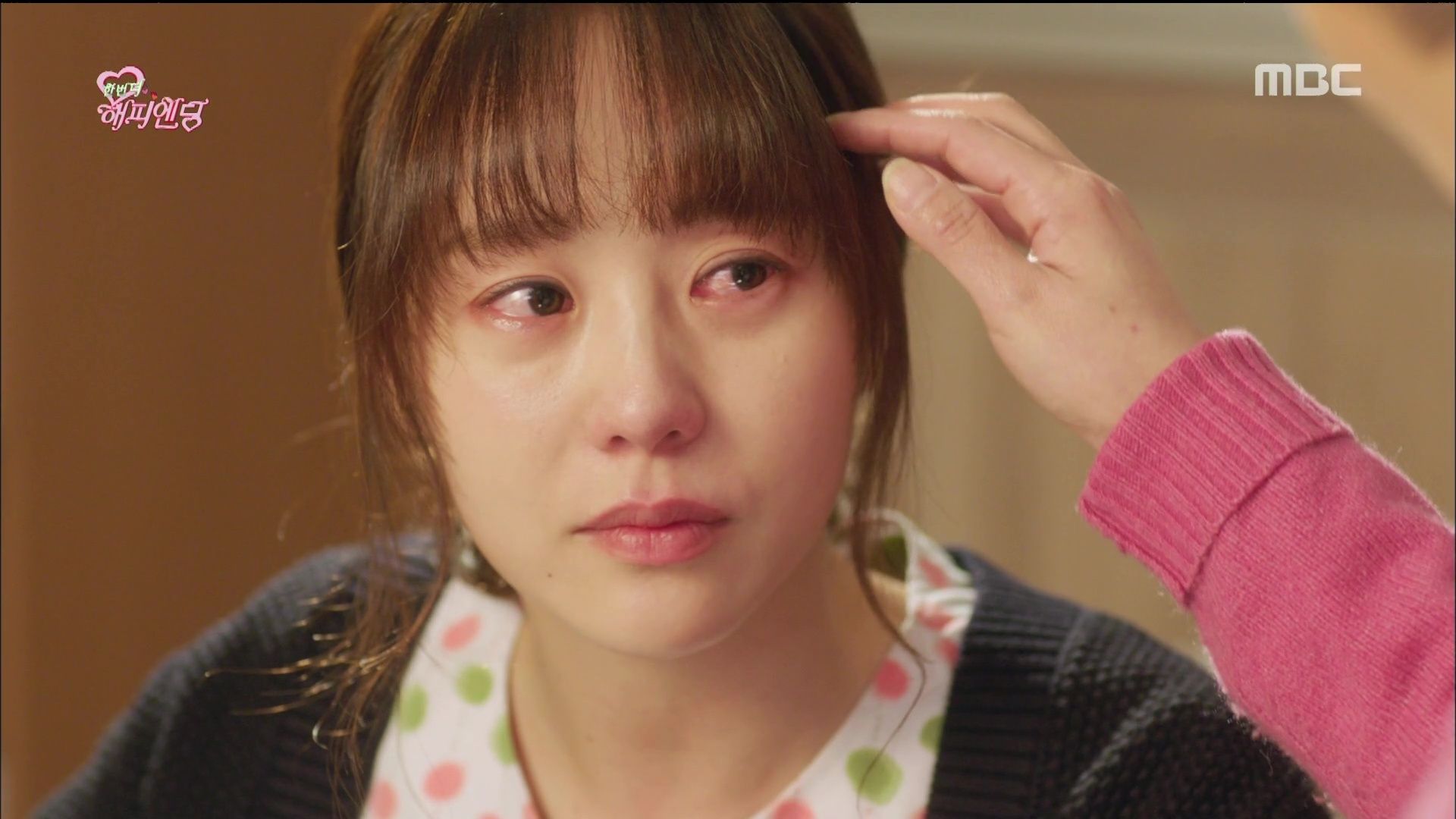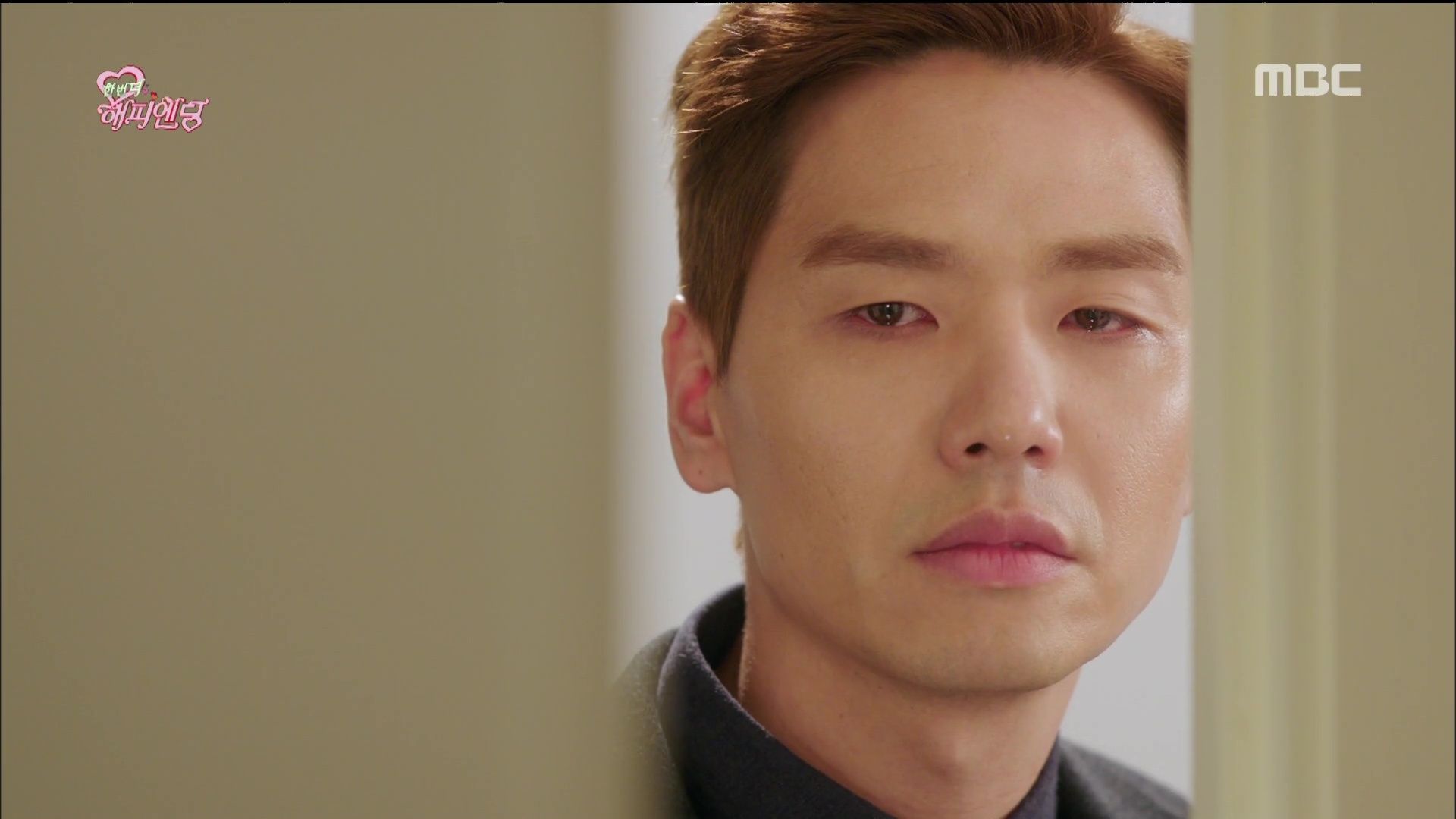 Hye-sun says that Da-jung is lucky not to be having chemotherapy, but Da-jung sobs that she doesn't feel like a woman anymore. Hye-sun makes her smile by joking that she can just buy new, bigger breasts later, but tells her that she's still a woman even without breasts.
On Yeon-soo's advice, Geun-hak comes to the hospital to observe women in the cancer ward, to see what they're going through. He witnesses Da-jung and Hye-sun's conversation through their open door, barely managing to hold it together himself.
The snow inspires Dong-mi as well, and she composes overwrought poetry in her head about the no-good man who done her wrong. At least he paid her back the money she gave him for so-called "child support."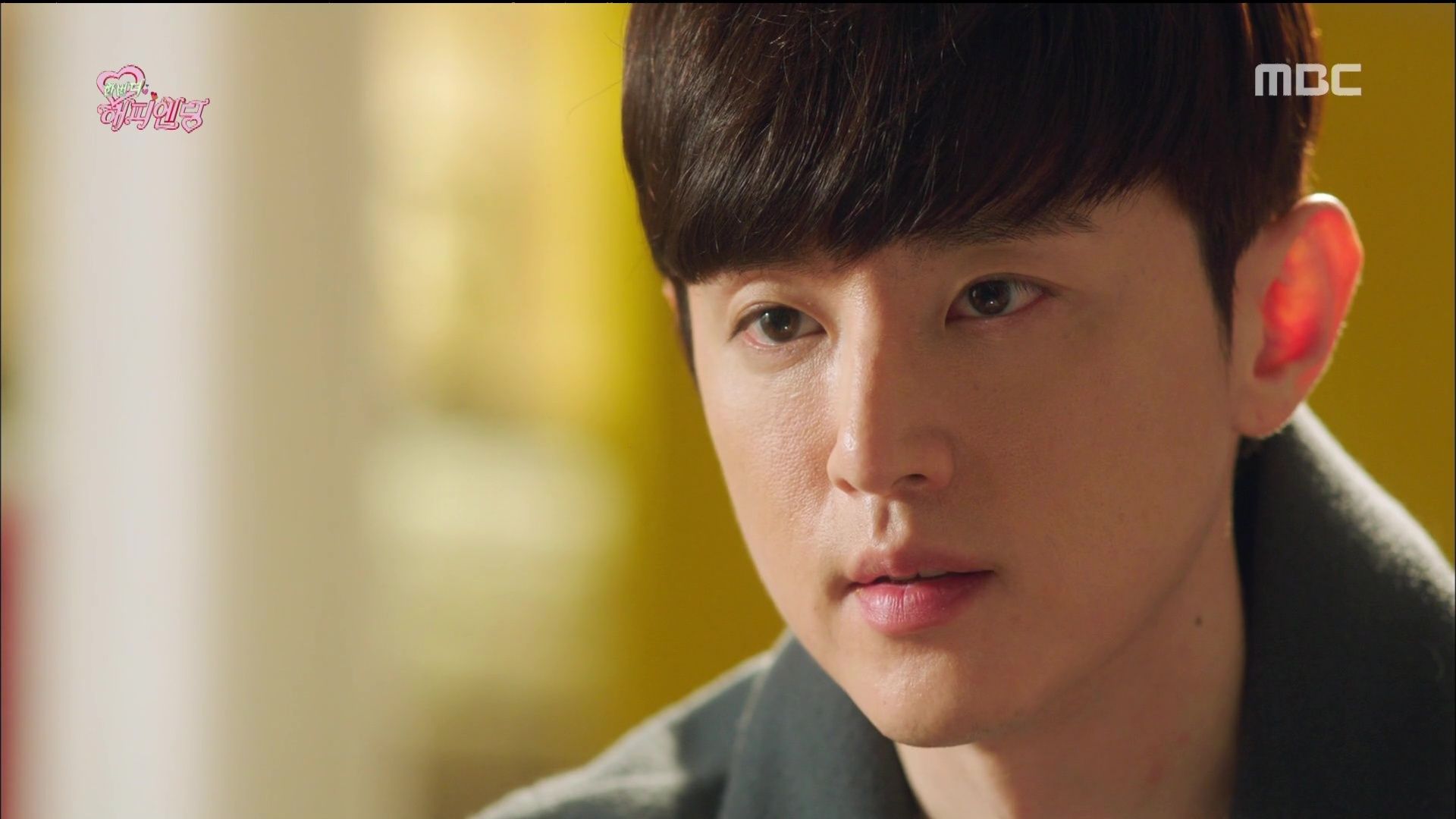 Hae-joon is ready to talk when they get to Mi-mo's place, and he says that trust is something that works both ways. He mentions that he's seen her several times now with Soo-hyuk, and Mi-mo has nothing to say in return. He asks her, if she knows he doesn't like seeing them together, why does she keep spending time with him?
Mi-mo is confused by this, since Soo-hyuk is her old schoolmate and Hae-joon's best friend. She asks Hae-joon to just tell her straight what he wants, but Hae-joon thinks she should understand without his explanation. If she doesn't know without his telling her, then he's scared to love her for fear of getting hurt. Mi-mo asks if that means he doesn't love her yet, and his silence is all the answer she needs.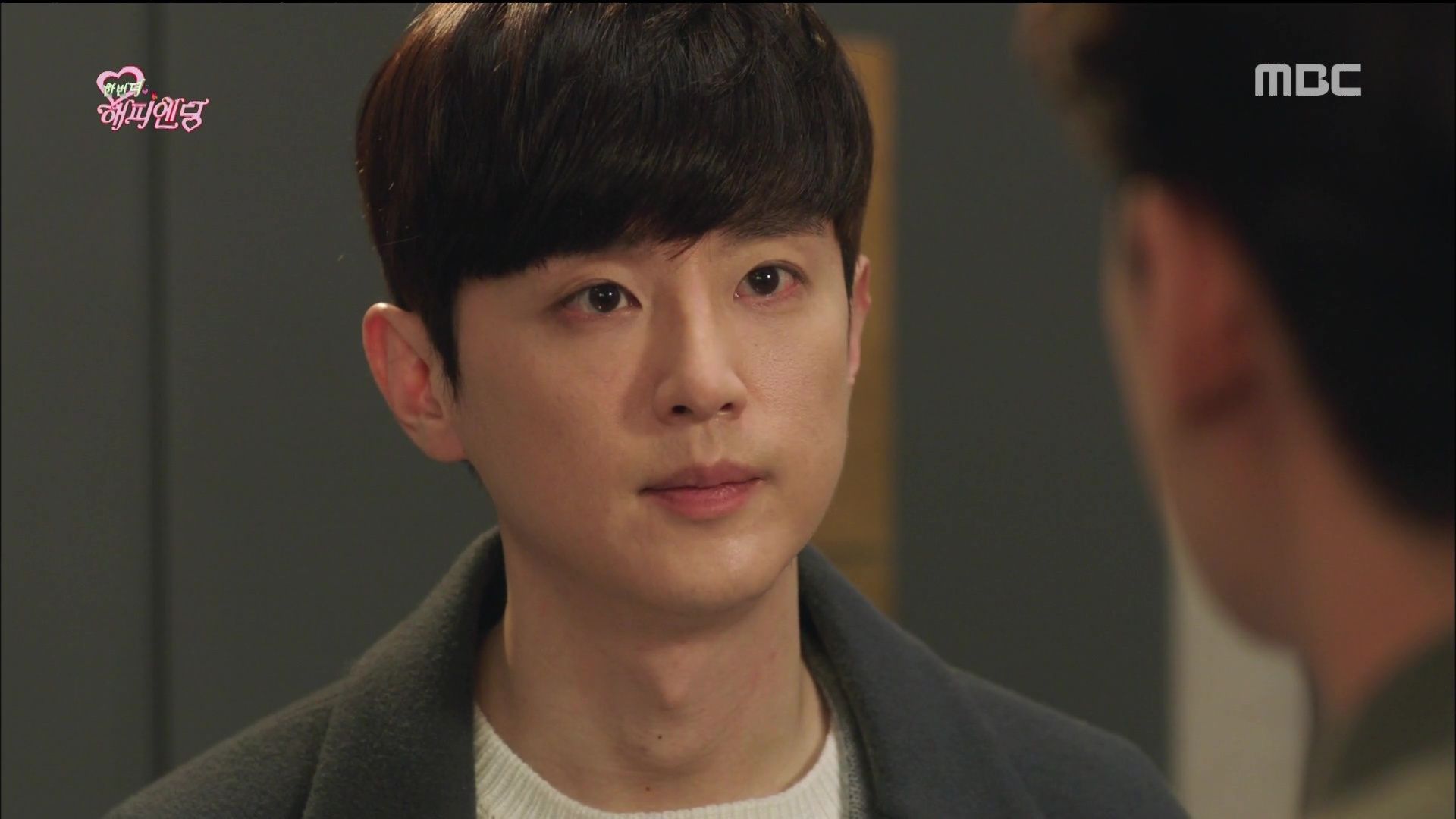 She counters that she doesn't love halfway, even if she knows she'll get hurt. Hae-joon interrupts to ask if he's the only one in her heart, and Mi-mo hesitates.
Soo-hyuk doesn't realize that the jewelry box is missing until he gets home, but he's distracted by a call from Hyun-gi telling him that Ah-ni quit the magazine. He runs into Hae-joon as he's leaving Mi-mo's place, and he starts to explain about this morning, but Hae-joon is in no mood to hear about Soo-hyuk's feelings. All he cares about is how Mi-mo feels.
Mi-mo thinks about the ultimatum Hae-joon issued before leaving, not to let anyone else in her heart but him. But she rubs the bandage on her forehead, unable to forget the things she heard Soo-hyuk say when he thought she was asleep.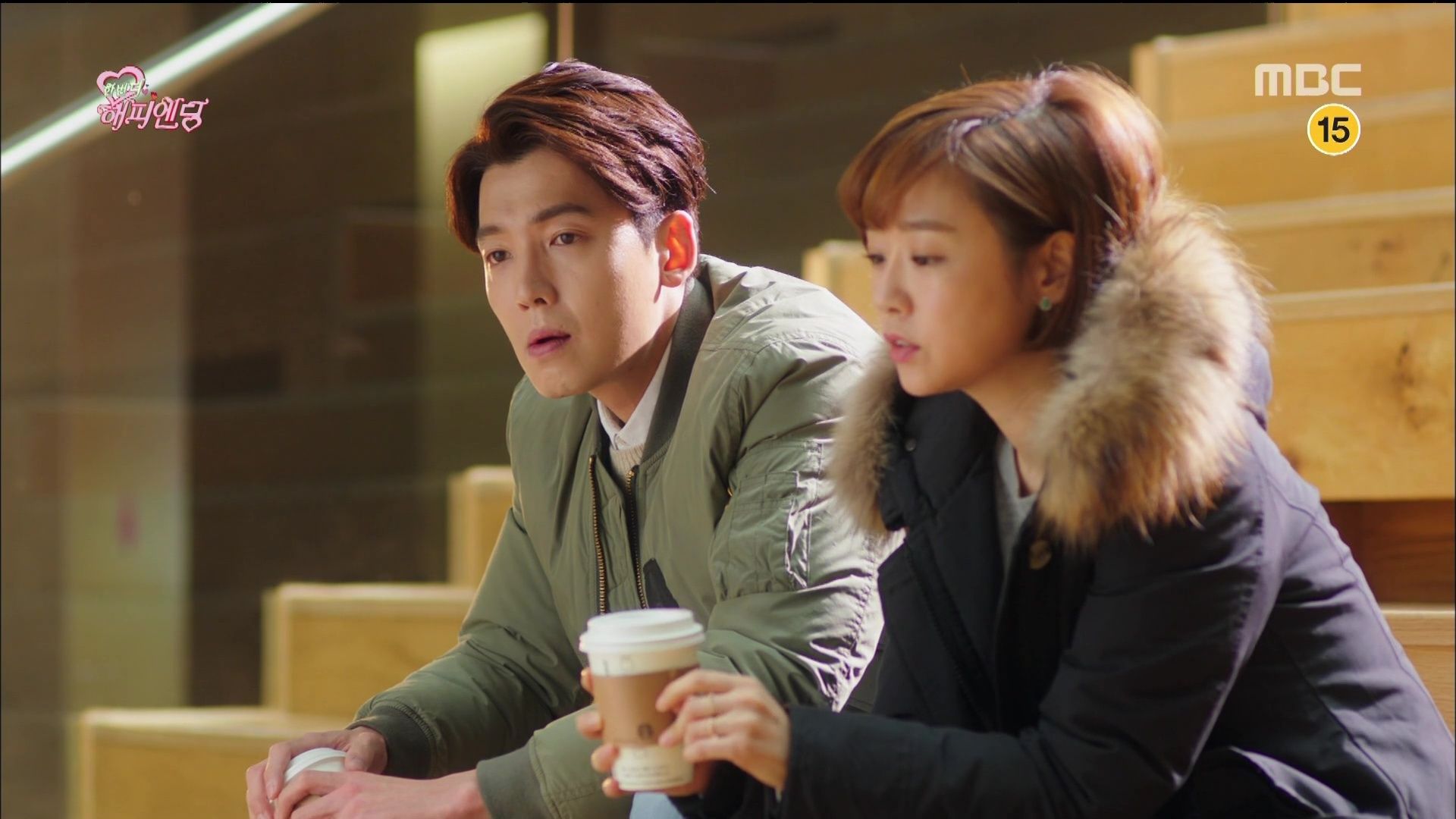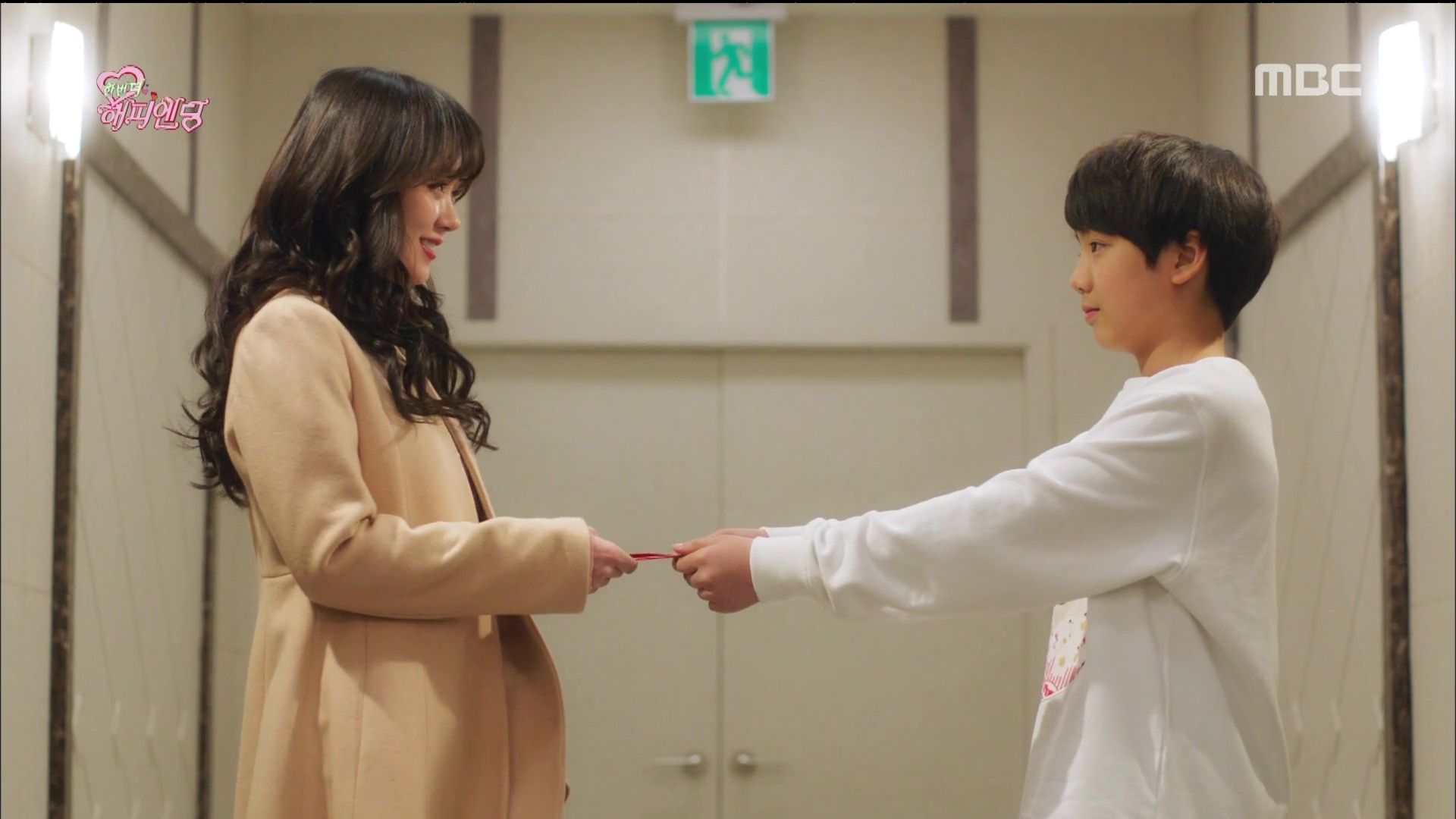 We see in a flashback that Hae-joon did confess his feelings to Seon-soo all those years ago, which had upset her. She made it clear that she loved Soo-hyuk, and that poor Hae-joon had misunderstood her caring behavior towards him. He'd been devastated, but had agreed not to tell Soo-hyuk about his feelings.
Soo-hyuk talks to Ah-ni about her quitting, and she admits that she's really only stayed at this job because of him. In order to end her crush, she's also leaving the job, to discover what it is she really wants to do. Before she goes, she dumps the story she wrote outing Mi-mo as the woman who made a scene at the hotel, into her computer's recycle bin.
Min-woo presents Mi-mo with movie tickets to thank her for helping with his volunteering, and cheekily asks her to take his dad out with the second ticket. She honestly tells him that she can't date his father, and Min-woo takes it like a man, admitting that he tends to jump ahead with things.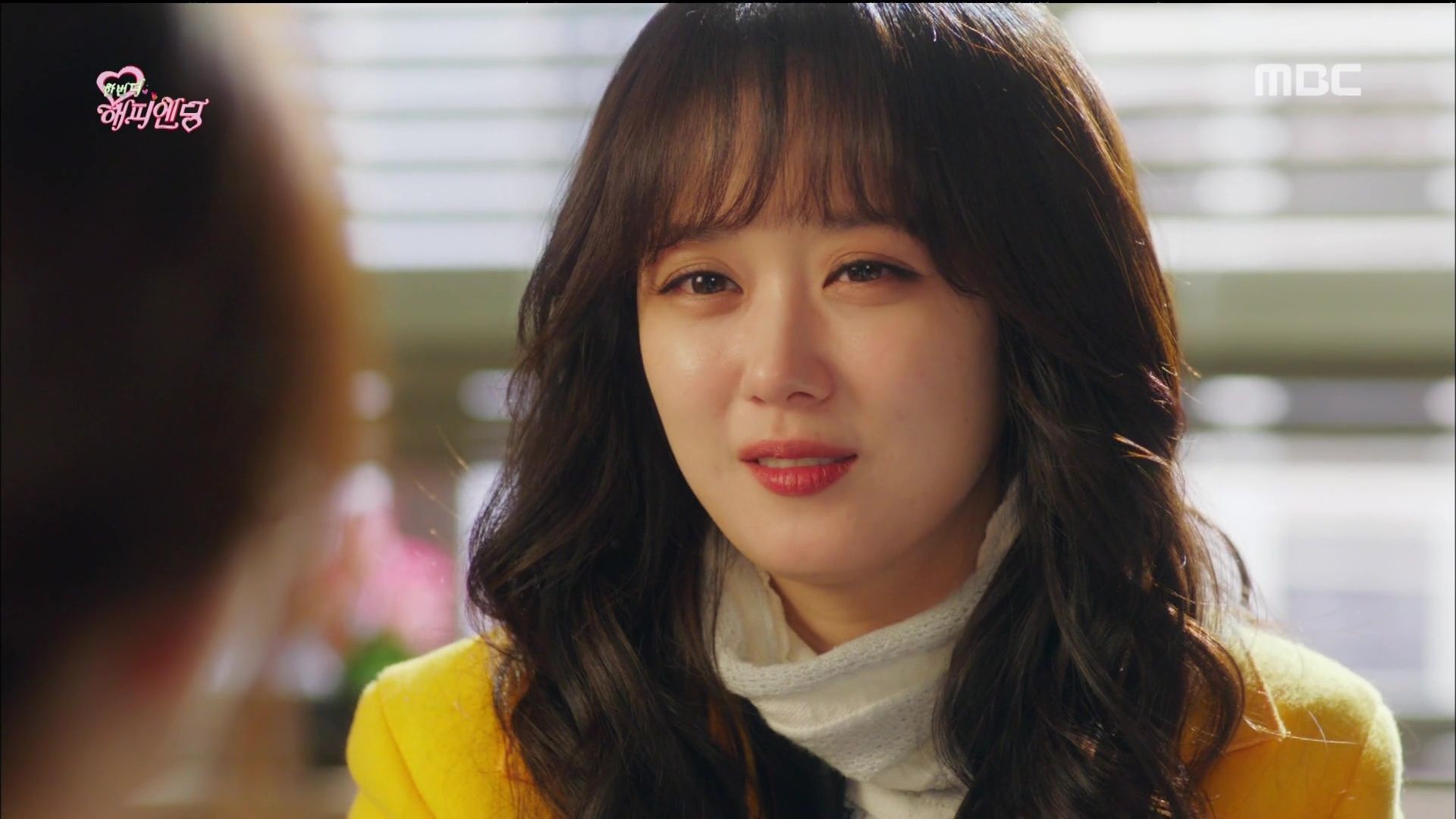 It turns out that, while Ah-ni did delete the story about Mi-mo, she forgot to delete the photos of Mi-mo confronting Seul-ah and her old boyfriend, and Soo-hyuk's boss finds them on her work computer.
Da-jung notices Mi-mo's morose expression, though Mi-mo pretends that everything is fine. They discuss a group event they have planned for their singles, and Mi-mo promises Da-jung that she'll take care of everything, though she's strangely resistant about having to attend it herself.
Mi-mo runs into Geun-hak on her way out of the hospital, and he tells her that Da-jung's doctor has given him homework — to find out, on his own, what Da-jung's needs are. He asks for Mi-mo's help if he ever needs it, and she readily agrees.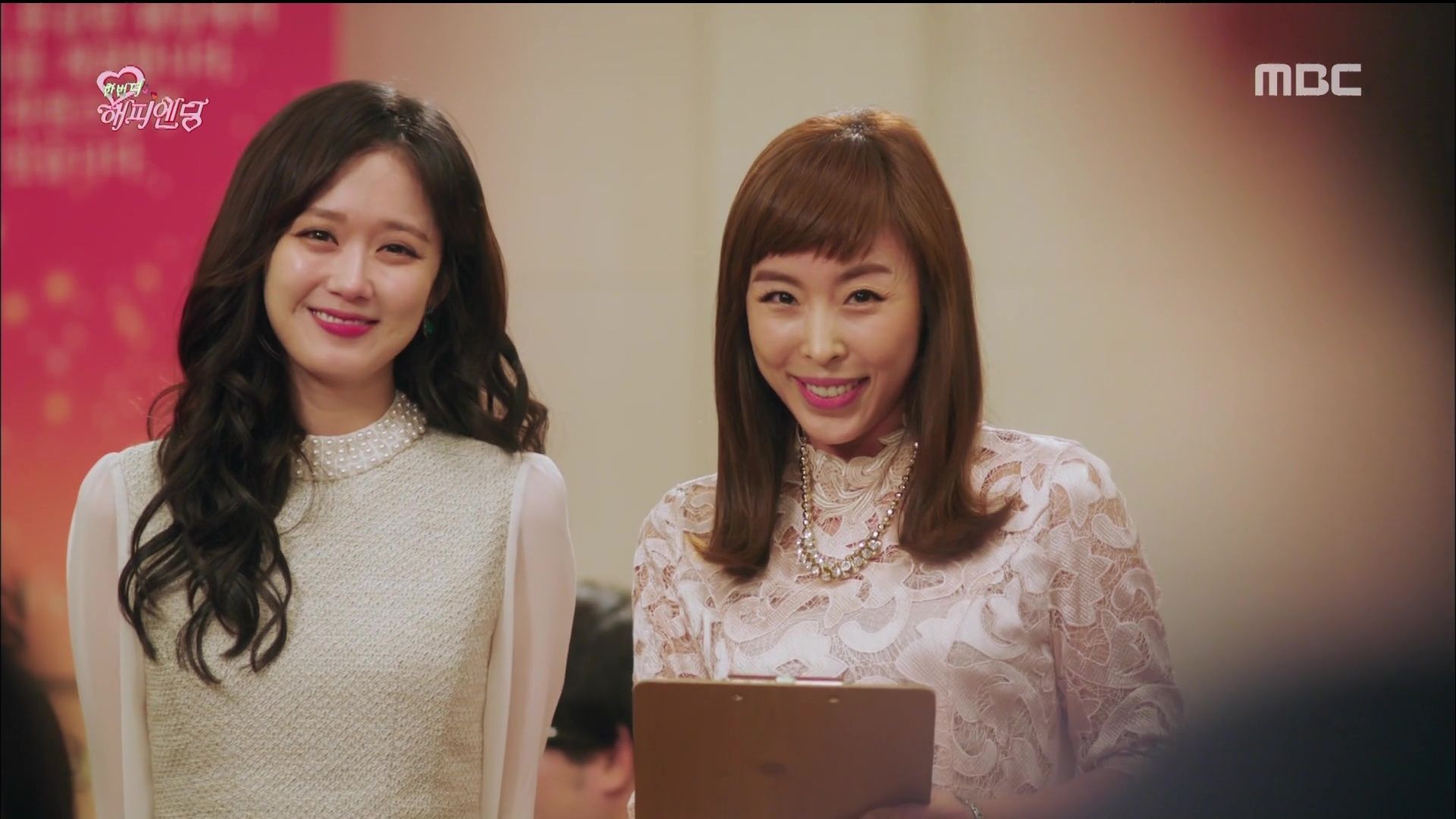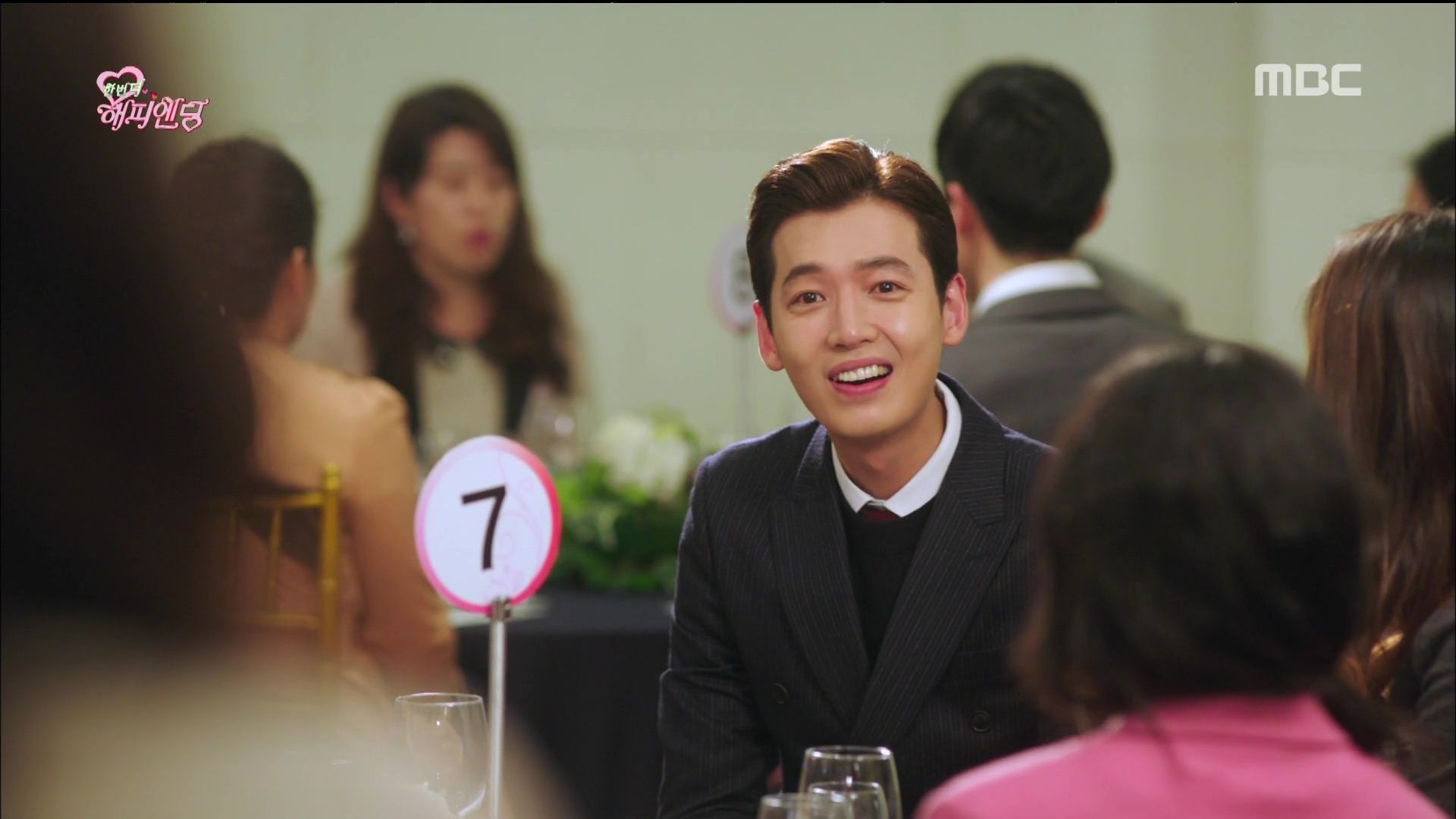 Mi-mo's hesitation to attend the singles event makes sense now, because we see that Soo-hyuk is there. He makes a big deal about how dashing he looks (and he's right), adorably eager to meet some new people. And then he's seated at a table of, well… let's just say, they're not the best prospects. One of the ladies leers at Soo-hyuk like she wants to devour him whole, and poor Soo-hyuk looks like he's about to cry, hee.
Words cannot do justice to the hilarity with which Soo-hyuk's afternoon goes down in flames, and by the end of the event he looks as if he's lost the will to live. He escapes to the restroom, but hears a crash — a man is in the event hall, throwing a fit at Mi-mo and breaking things. It seems that his (ex?)girlfriend is one of Mi-mo's clients, and this guy is upset that she wants to marry the man she was matched with.
Mi-mo admirably doesn't even flinch when the man raises his hand as if to strike her, though to be fair, he's even tinier than she is. She informs the man that she only introduces people, she can't control what they decide to do after that. Mi-mo turns her back on him when he accuses her of hiring fake "singles" to make her business look good, and that's when the jerk puts his hands on her.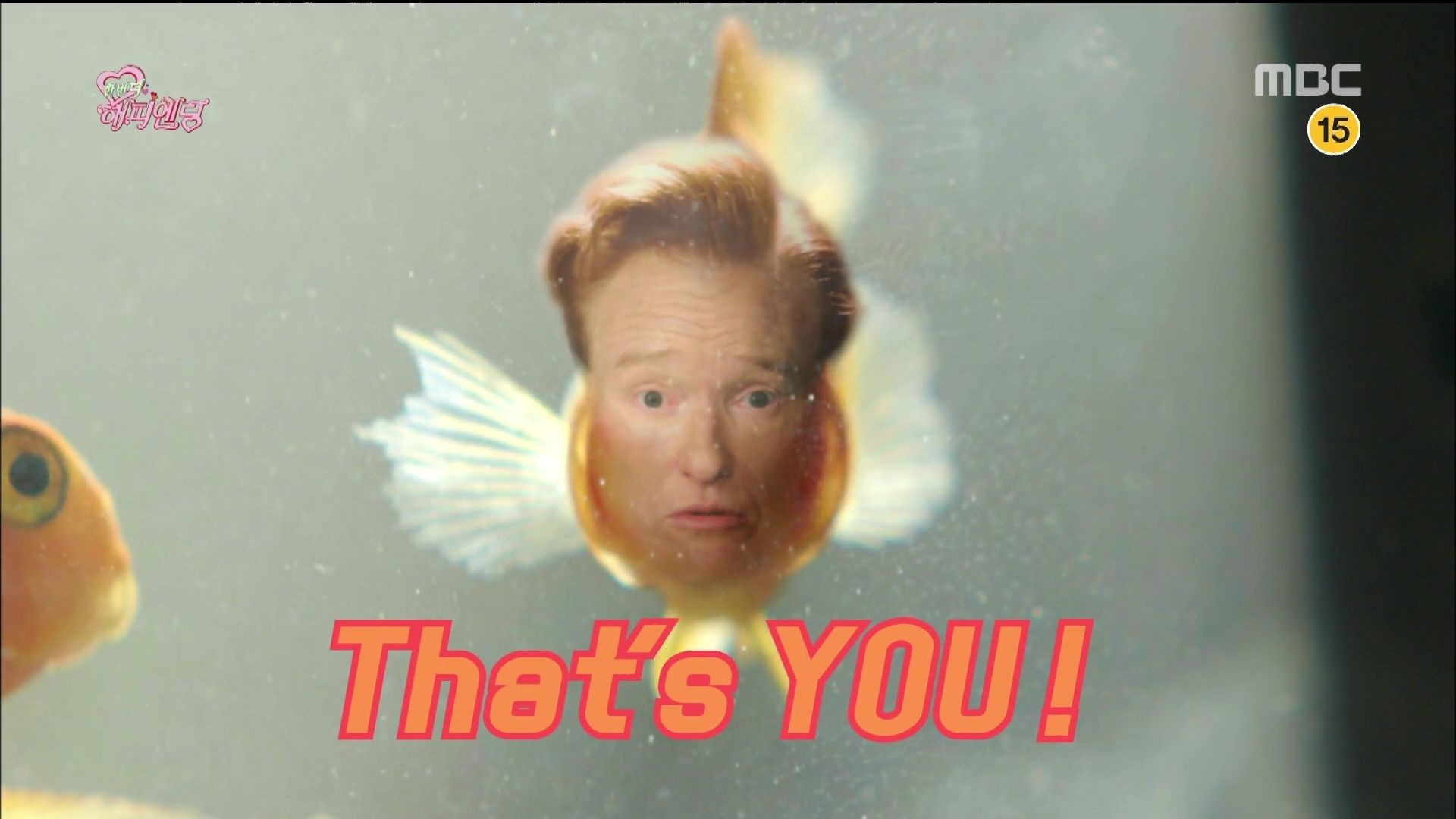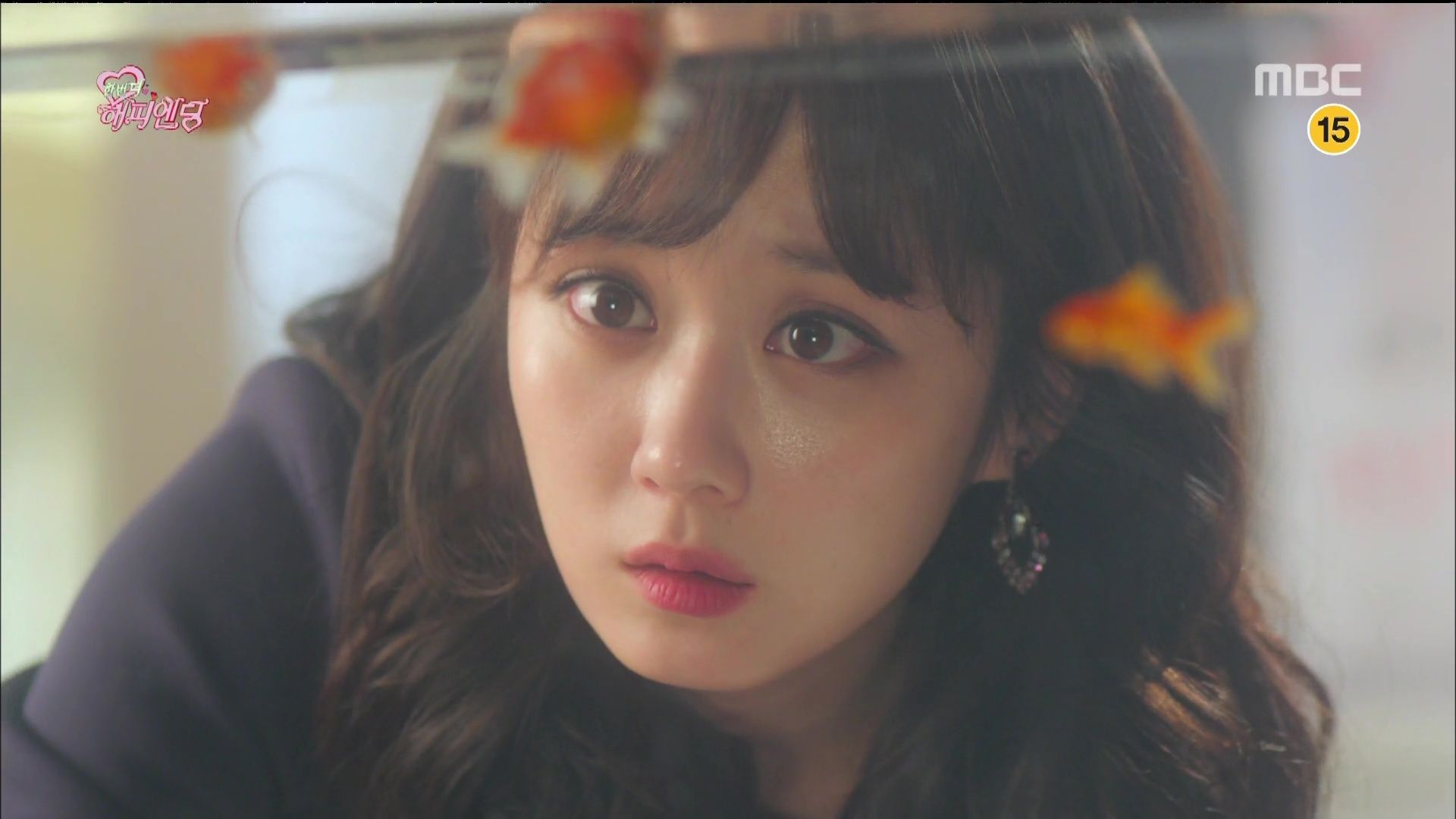 He quickly finds his arm twisted painfully by Soo-hyuk, and I love that Soo-hyuk's big threat is to write a news story about the guy, ha. But he looms over the man, and is quietly but sufficiently threatening to have the man backing down, which is pretty impressive (not to mention hot).
Later Mi-mo sits in her office thinking, and HA, she sees Soo-hyuk's face on her real goldfish, calling to her: "Goldfish. I'm talking about you, Goldfish. You, you, YOU!!" Suddenly the fish changes faces to repeat itself in English, and this is awesome, it's Conan O'Brien! That's hysterical.
Poor Mi-mo is haunted by goldfish, as her assistant brings her bungeoppang, a fish-shaped pastry filled with red bean filling. She imagines Soo-hyuk offering her the pastry, and nervously tells her assistant to take it away.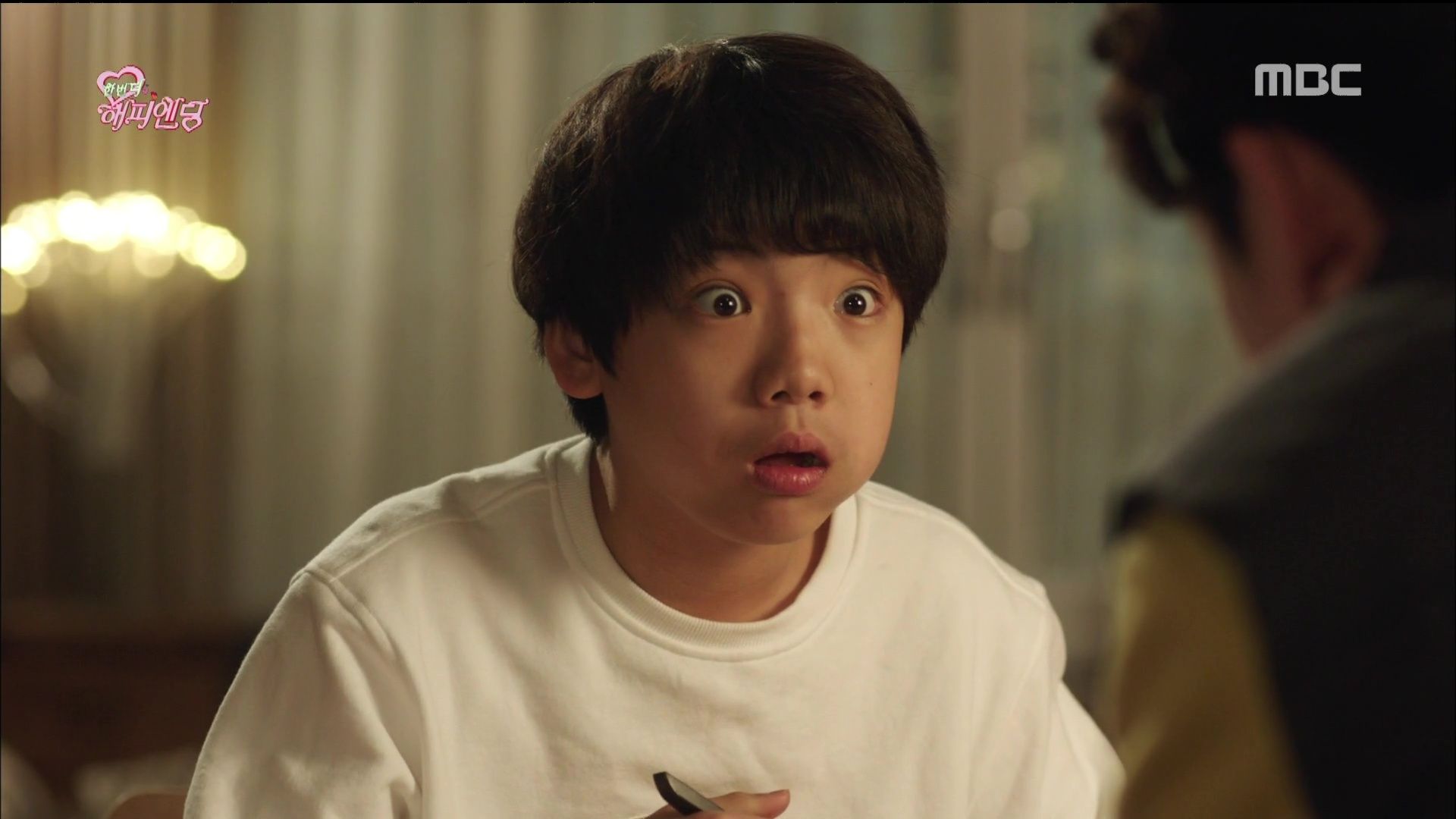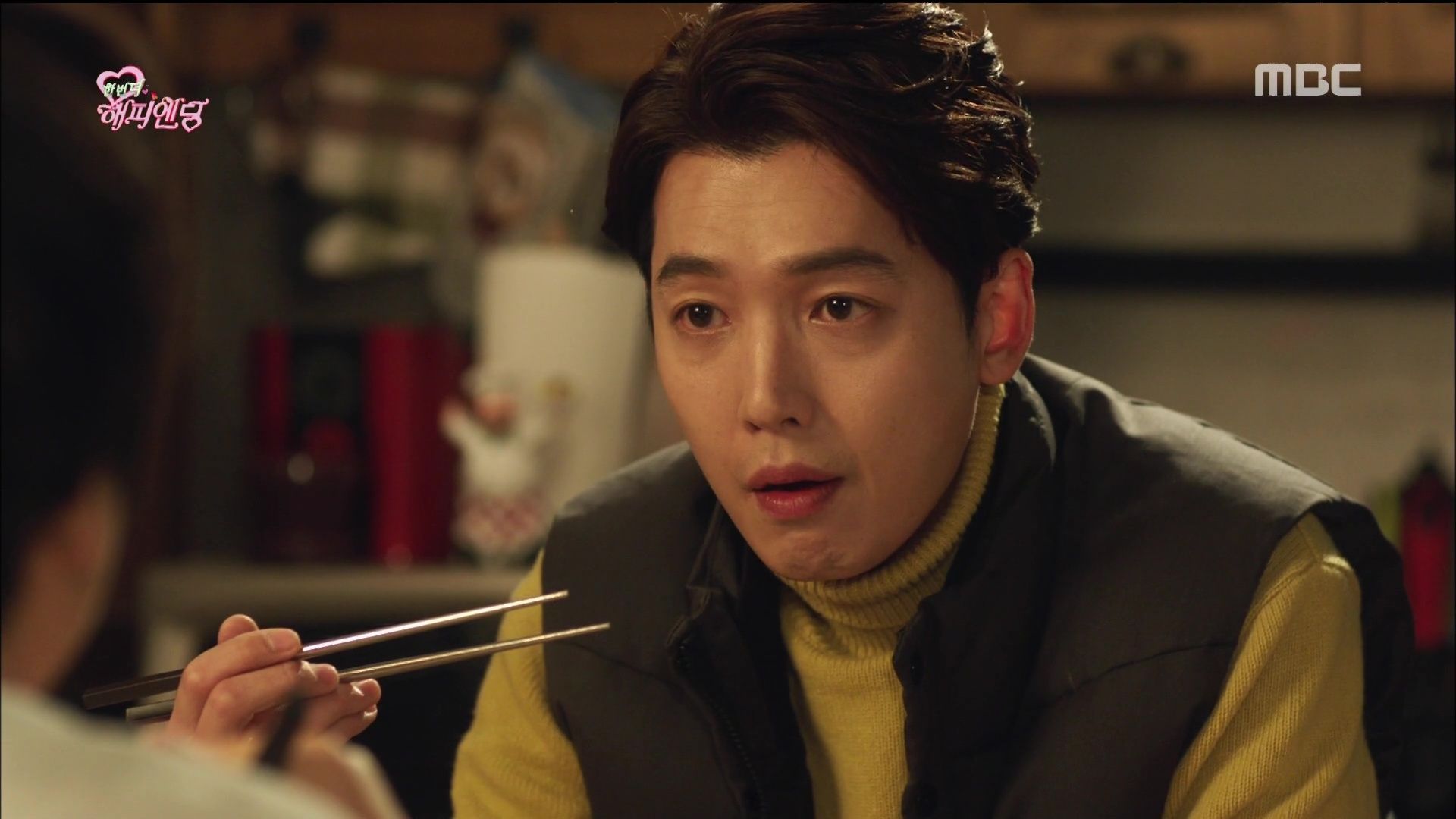 Hae-joon is still being stalked by his underage admirer, who crows in triumph when Hae-joon smiles at her joke. She says that he should date someone who makes him smile, which makes Hae-joon think that he already knows someone who does that.
Soo-hyuk gets a call from his one blind date, who would like to try meeting up again. Ha, he puts the call on speaker so that Min-woo can listen, and both of them make OMG faces when she suggests meeting right now.
When he turns her down, her voice goes hard, and she says that people are saying that Brave Wedding pays him to go on dates. HAHA, rather than deny it, Soo-hyuk just tells her he's expensive. But he backpedals hard when she threatens to expose Brave Wedding, and he agrees to go out with her.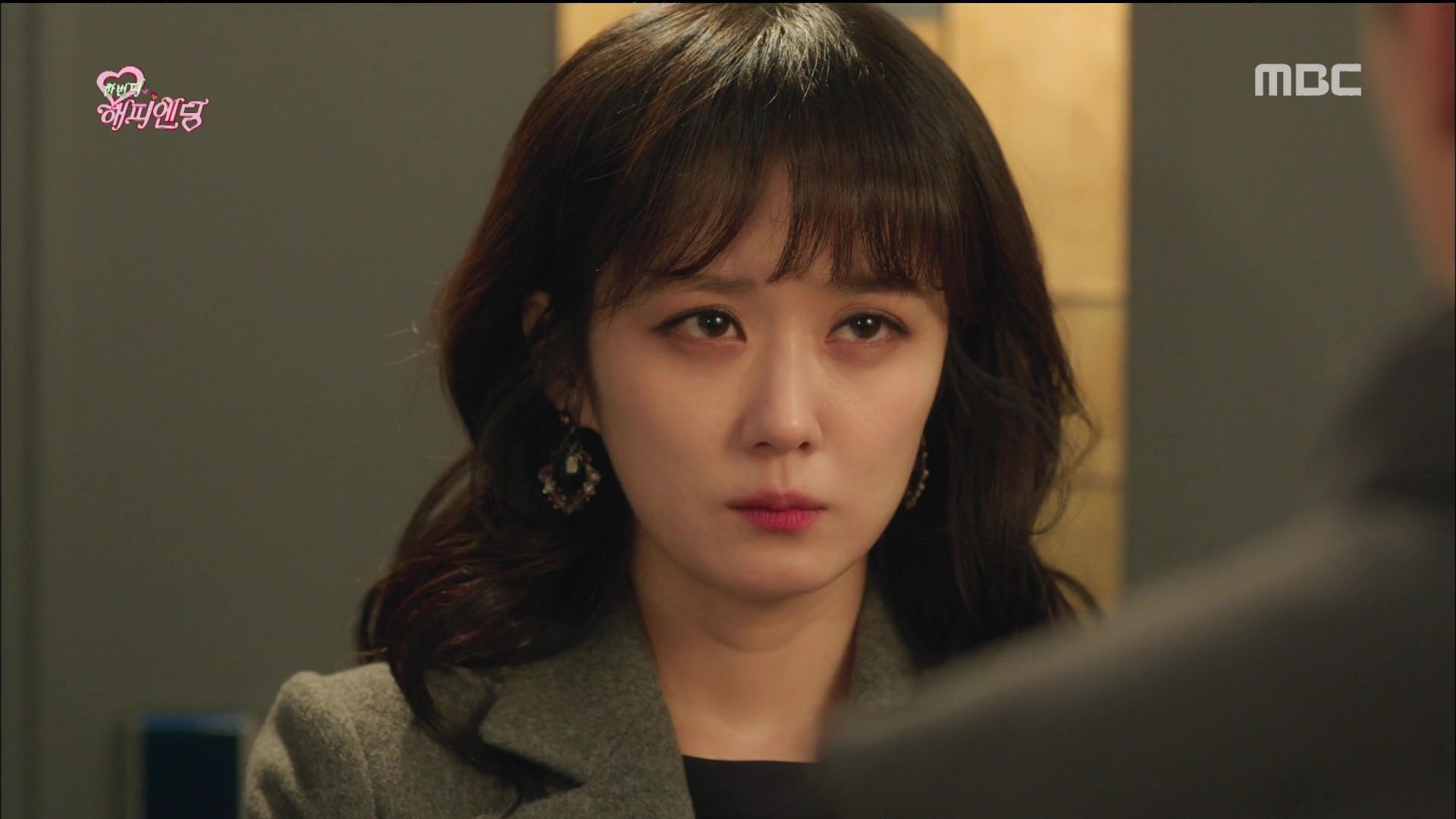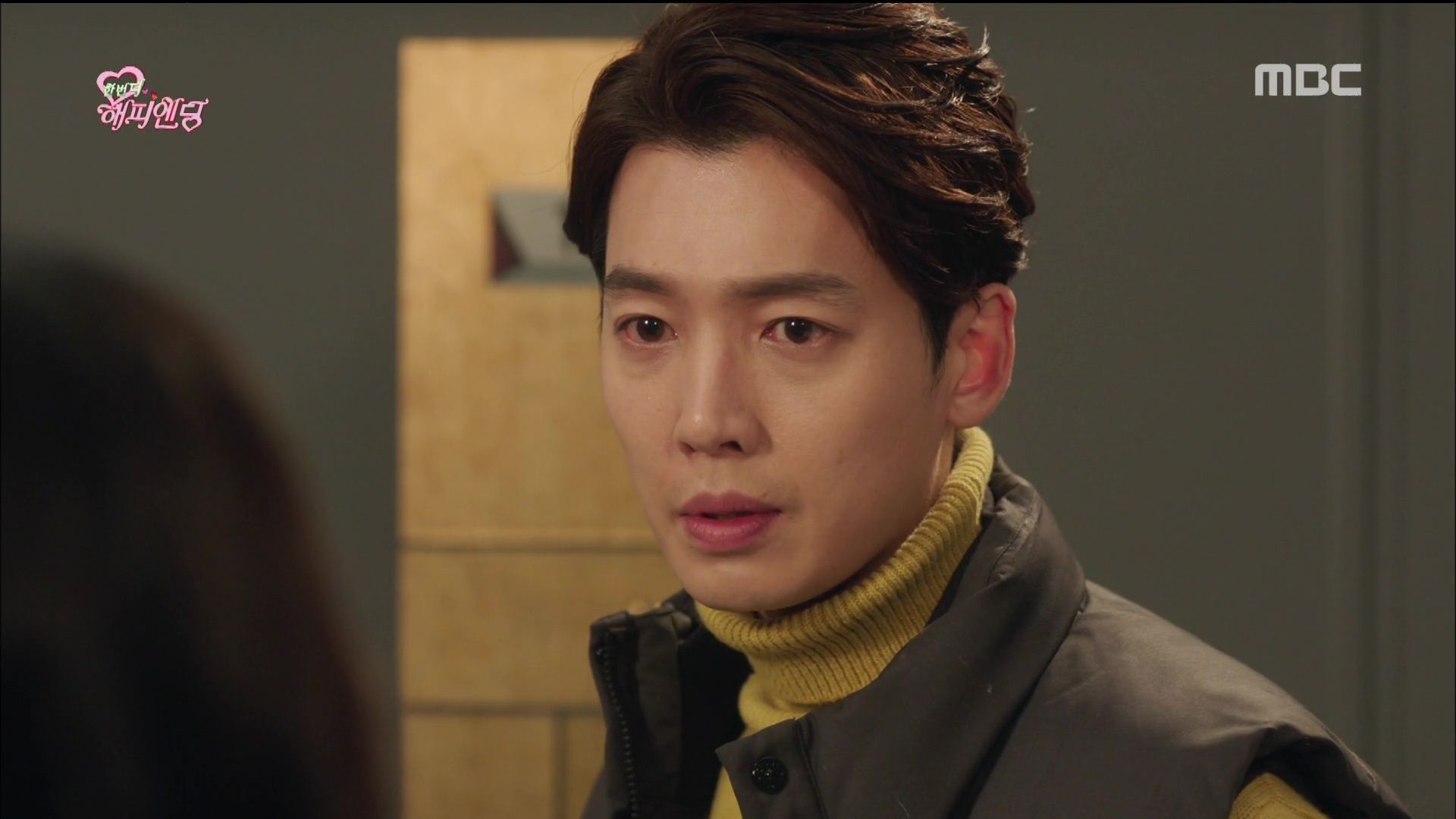 He runs into Mi-mo on his way out, and she's just standing there glaring lasers at his door. He thinks she's angry that he accepted this date, but she slams into her apartment without saying a word. Poor Soo-hyuk is left to mutter at her closed door, "What should I do when I can't find anyone better than you?" Awww.
Determined to forget Soo-hyuk, Mi-mo fills every frame she owns with photos of Hae-joon and puts them all over her apartment. But as soon as she lies down to sleep, she hears Soo-hyuk's voice again, calling her Goldfish. She calls Hae-joon to steady her nerves, and discovers that he's sick with a cold.
She goes to his place to cook his some porridge and take care of him. Hae-joon admits that he didn't call her, because he wanted her to worry when he didn't call, which Mi-mo thinks is cute (but just seems like more mind games to me). He hugs her, thanks her for taking care of him, and kisses her forehead to avoid making her sick too.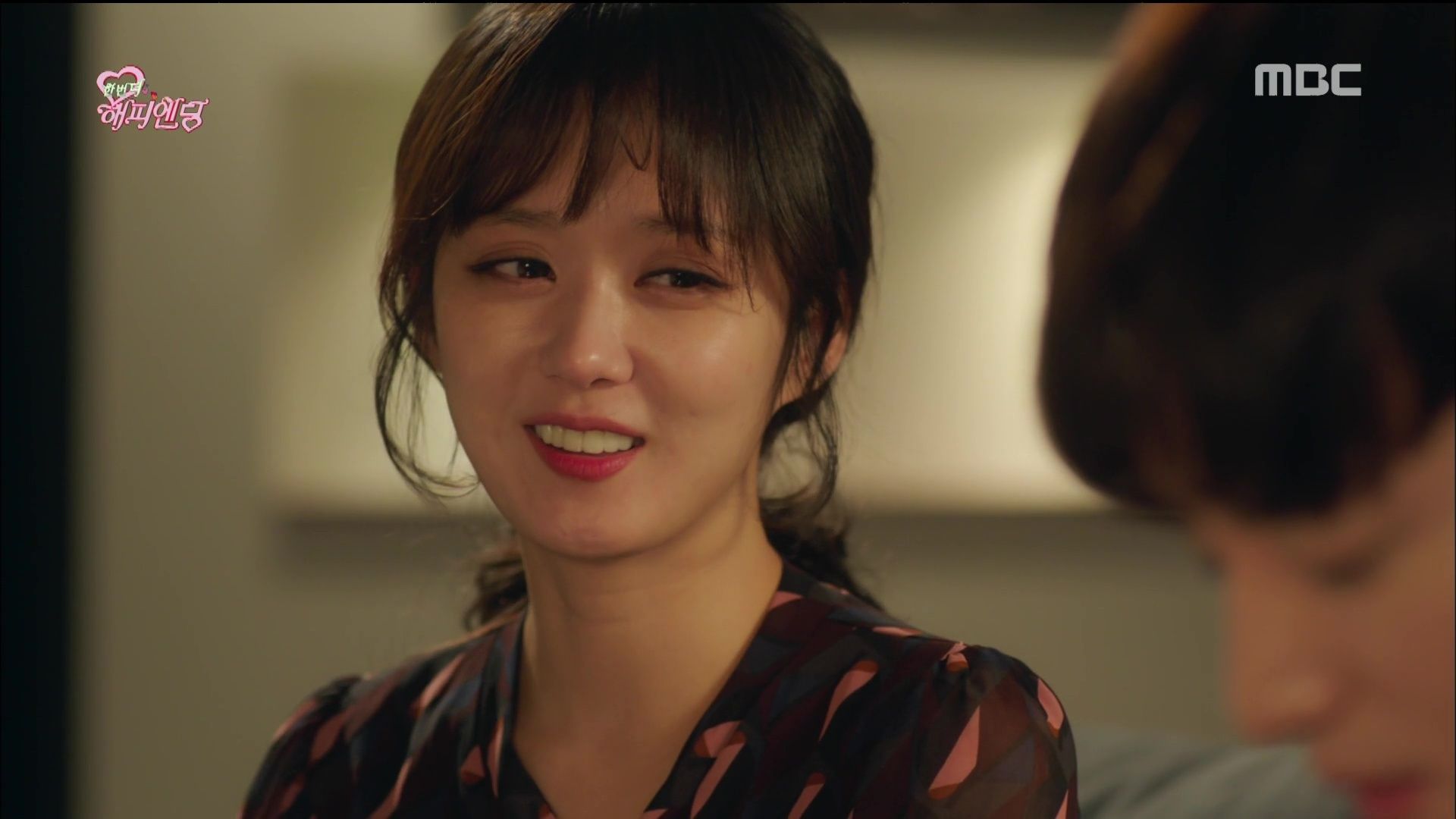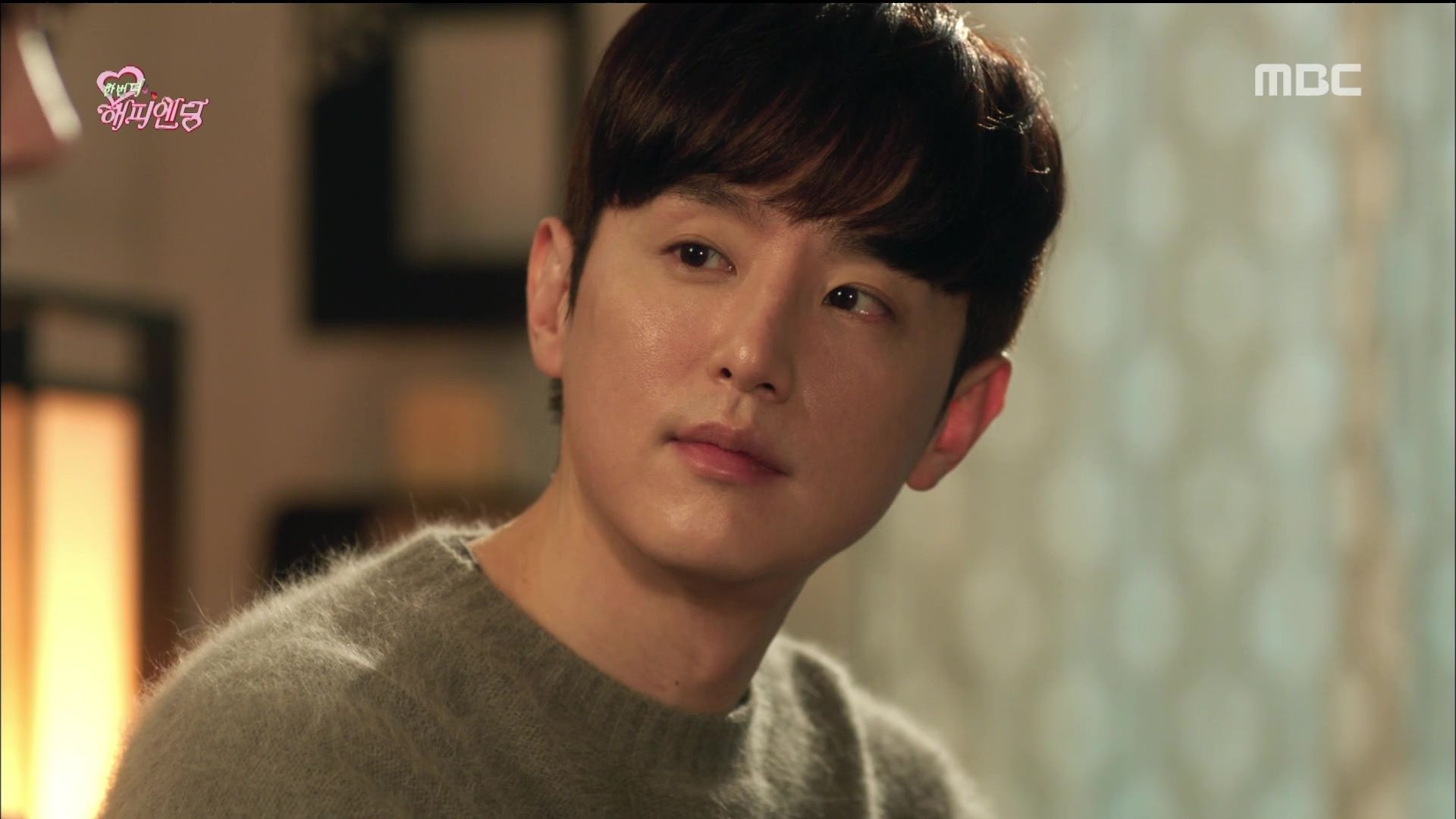 Mi-mo drops by again the next morning, but Hae-joon says he's better after eating her porridge and has gone to work. He gives her his passcode so she can leave the food she brought, and she decides to do the dishes while she's there. She's taken aback when she sees that the porridge she made has gone completely uneaten, though Hae-joon just said that he ate it.
She walks to work in the snow, feeling unappreciated and pouting a little about the finger she cut while cooking for Hae-joon, which he didn't even notice. She remembers being out with him recently and he hadn't noticed her blistered heel then, even though she'd been limping and hissing in pain.
Mi-mo and Soo-hyuk find themselves waiting for the same elevator that evening, and Soo-hyuk immediately notices Mi-mo's bandaged finger and that her feet seem sore. He just grumbles at her to wear comfortable shoes, but it makes Mi-mo that much sadder.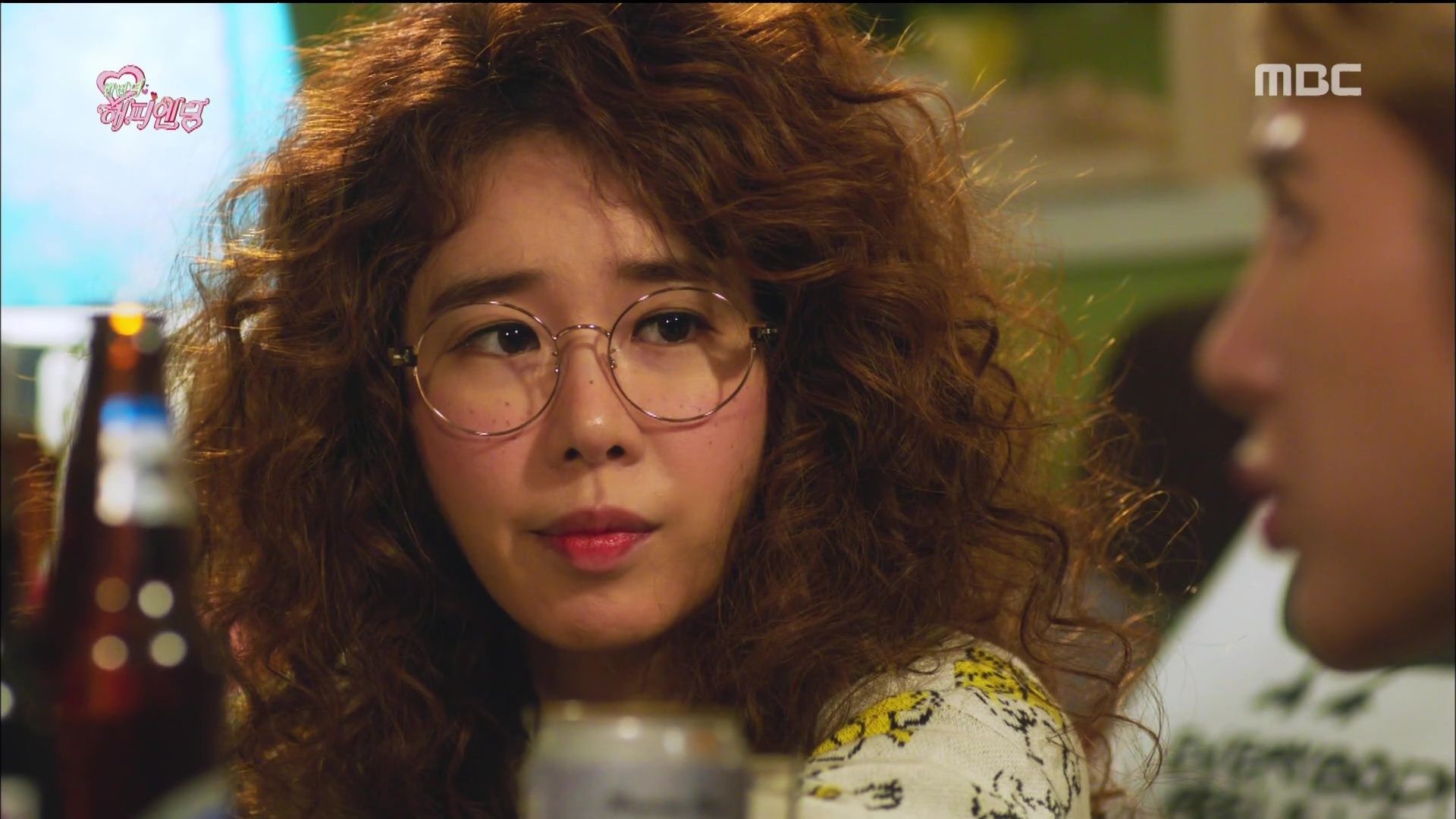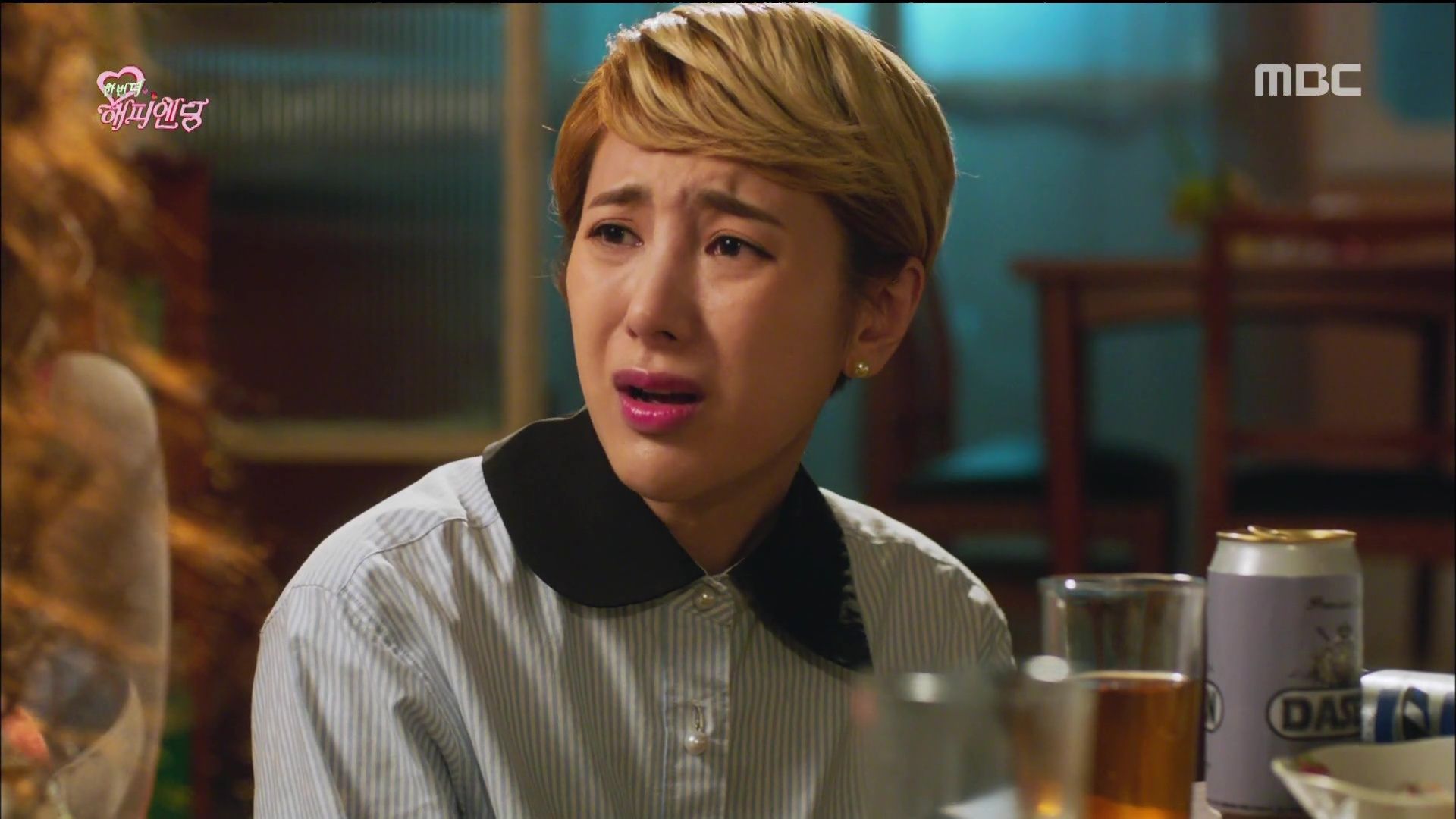 There's a new kerfuffle regarding Seul-ah and Jung-hoon — he's been catting around again, they got in a fight, and Seul-ah had a miscarriage. It means an all-nighter outside the hospital for Soo-hyuk and Hyun-gi, so they settle in for a long stakeout.
Dong-mi is still moaning to Ae-ran about her breakup, and Ae-ran says that she read that people only receive a certain amount of love in their life. She thinks they used up that love while they were in Angels, and now there's none left. Dong-mi yells that nobody loved her back then, either. ~pfft~
Ae-ran reminds Dong-mi about her feelings for Dong-bae before their wedding, that he didn't stir her blood with passion. But she admits that now, after the wedding and their fight, she's feeling all stirred up. But it's not anger — she finds him attractive again, and thinks she may want to go back to him.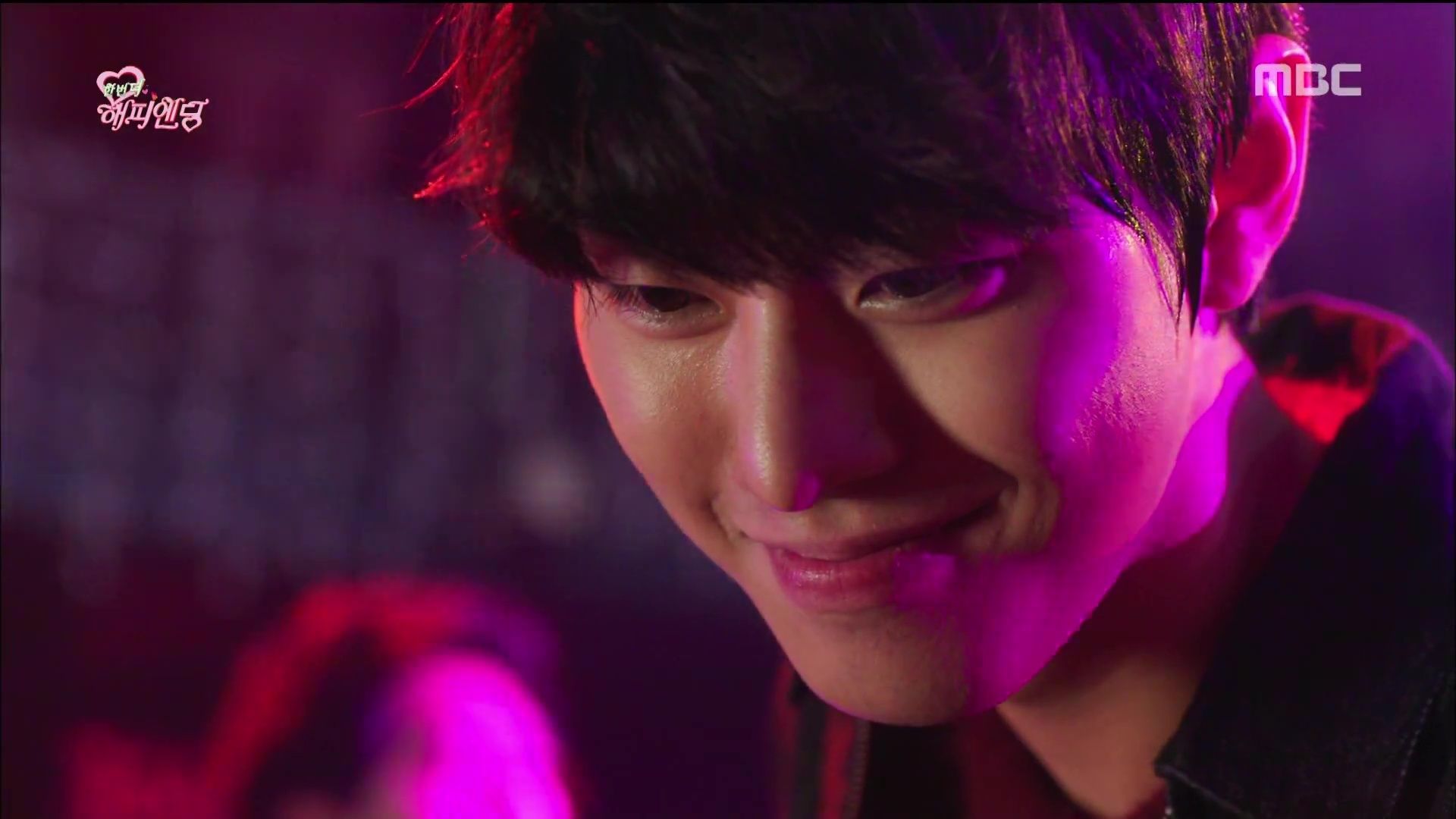 Dong-mi is jealous that Ae-ran even has that option, so Ae-ran offers to surround Dong-mi with men. They go to a club to dance their woes away, but the men on the dance floor keep shoving Dong-mi away from them. Ae-ran promises to make the men notice Dong-mi, so she flirts the DJ into doing her a favor.
Next thing you know, Ae-ran is pole-dancing to an old song, which has the dancers groaning for it to stop. She beckons Dong-mi to come dance with her, but Dong-mi is so embarrassed that she tries to slink off the dance floor alone. But she's jostled and loses her footing, and starts to fall to the ground… and is swept up by a seriously gorgeous young man. He takes her outside and buys medicine for her bumped forehead, and doctors her up sweetly.
The next morning the friends all hang out in Da-jung's hospital room and tease Dong-mi, who has a date with the handsome guy. He also happens to be younger than her by six years, so she asks Ae-ran for advice on dating a younger man. Ae-ran assures her that the age difference isn't that strange, since he's in his late 20s.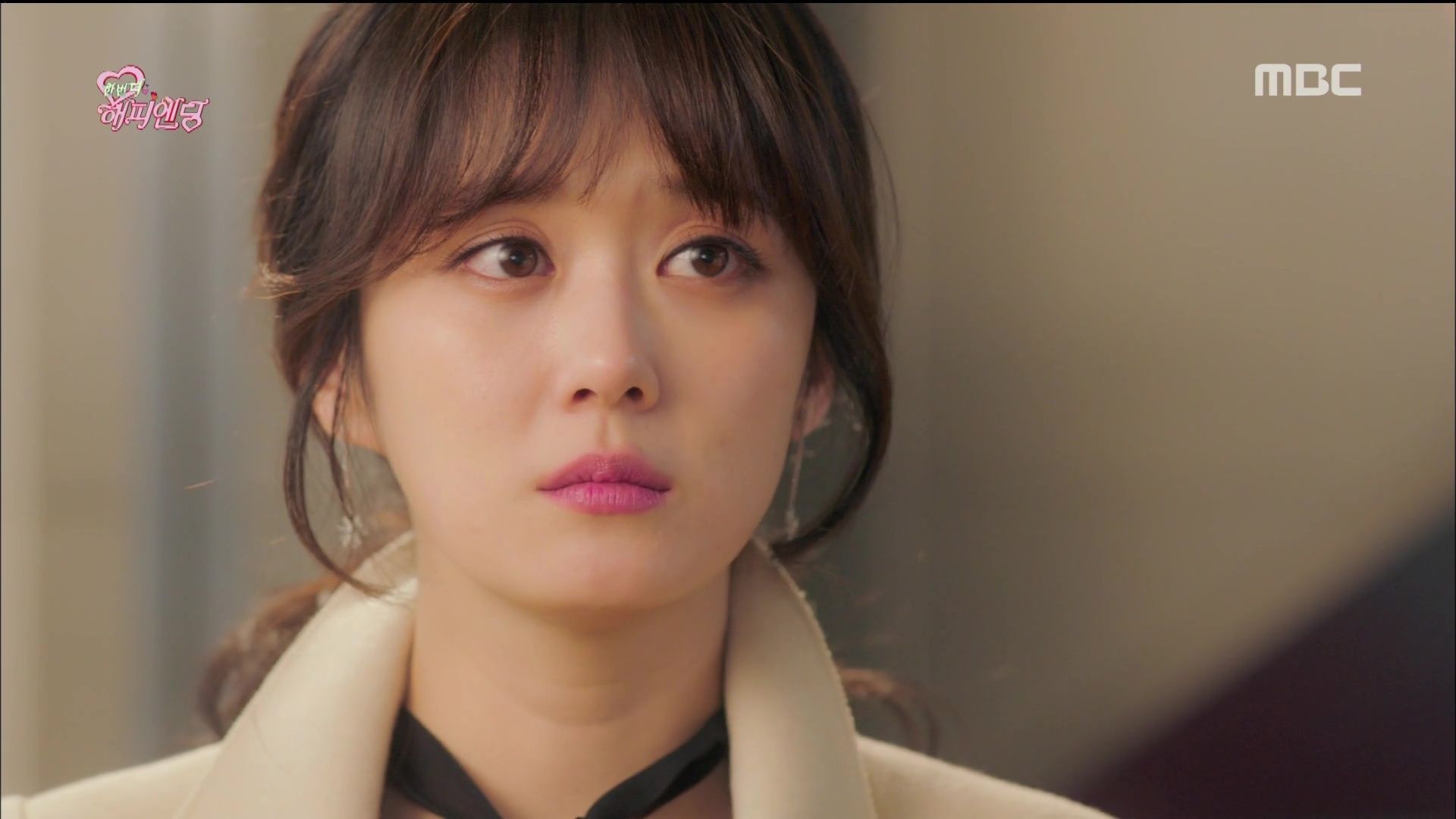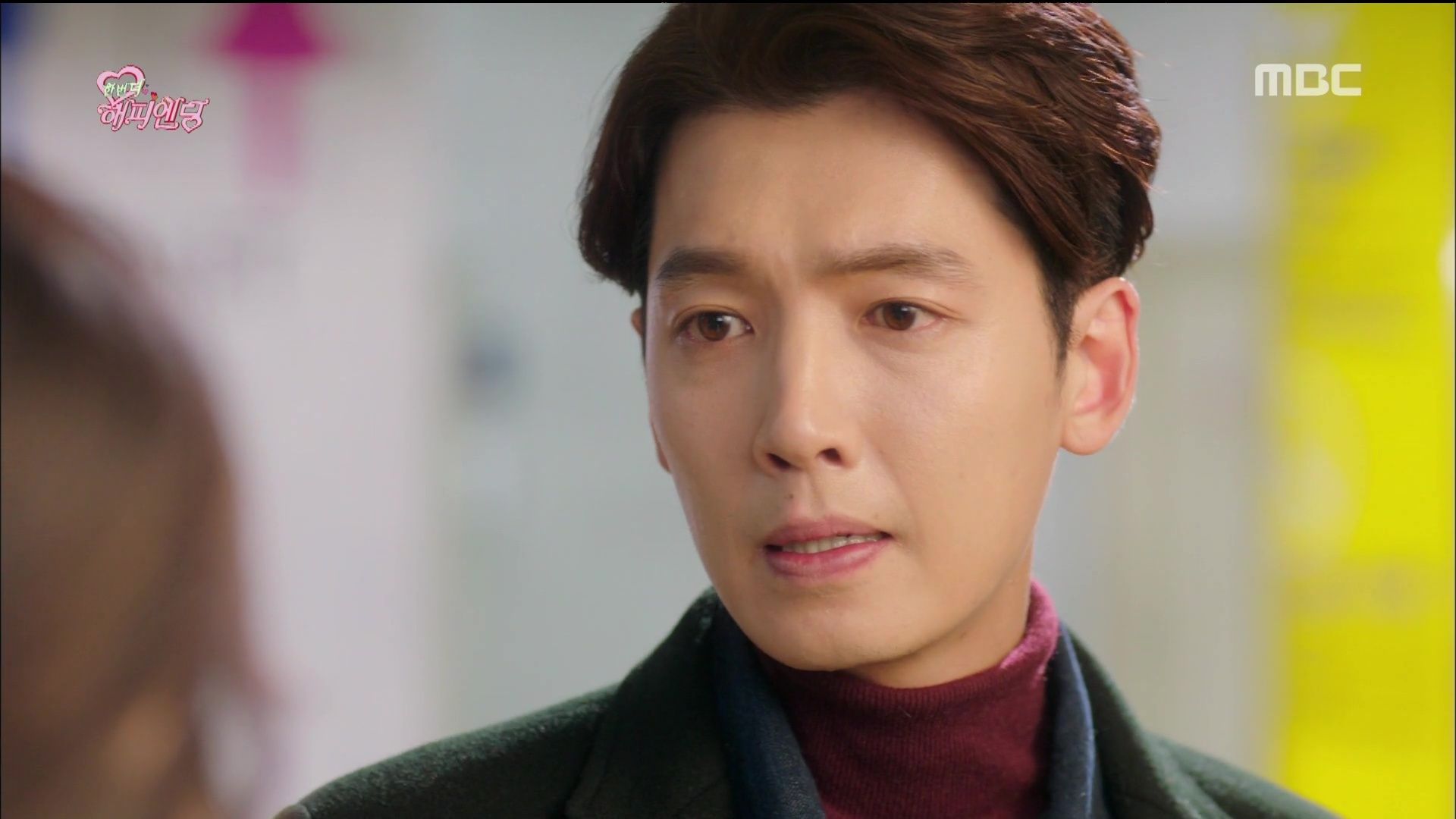 While Soo-hyuk and Hyun-gi wait for sign of Seul-ah, Hyun-gi discovers that their boss has printed the story about Mi-mo causing a scene in front of Seul-ah and Jung-hoon. Soo-hyuk immediately calls Mi-mo to warn her, and they realize they're at the same hospital.
The friends find out right about then that Seul-ah is at this same hospital, having had a miscarriage, and they see the story about Mi-mo as well. The paparazzi are even saying that Mi-mo's outburst is the cause of Seul-ah's miscarriage.
Ae-ran thinks Mi-mo should wait until night to leave the hospital, but she refuses to skulk around as if she did anything wrong. She starts to walk out the doors, but Soo-hyuk appears in time to yank her back.
He yells at her for being such a goldfish — even if she is innocent, there's no sense inviting trouble. He offers to drive Mi-mo home but she refuses, saying that she's not a weak little thing that needs protection.
Soo-hyuk overhears some of Seul-ah's fans decide to go inside to find Mi-mo and take revenge. They find Mi-mo in the parking garage and rush her, but someone swoops in to protect her at just the last minute. It's Soo-hyuk, and he lets them pelt his back with eggs and scream insults, while he holds Mi-mo tightly in his arms.
One fan even throws a rock, which hits Soo-hyuk in the face hard enough to draw blood. He barely even flinches, and just holds Mi-mo's face to his chest to protect her.
COMMENTS
Okay, that's just flat-out swoony, is what that is. I just love Soo-hyuk's way of always being there when Mi-mo needs him, whether she knows it or not, even whether she thinks she wants it or not. He's not doing it for recognition, or to win her over, or for any personal gain whatsoever. He just loves her, and he cares about her safety and well-being, so he's there. It's such an understated kind of love, it's no wonder she didn't notice his feelings before, especially being the Goldfish that she is. But if she'd only pay attention, she'd realize that Soo-hyuk brand of loyal, steadfast love is exactly what she needs.
Some things about Mi-mo became clearer to me in this episode, foremost her innocence about love and how it works. Early in the drama I accused her of being flighty and shallow, and now that I know more about her, I think I've done her a disservice. Knowing the character better now, I think that Mi-mo is really just someone who takes things at face value, until someone tells her different. Things are what they seem to be, and she isn't the type of person to read into someone's gestures or expressions — if they say something is so, she believes it's so, until they tell her different. She's just very naïve about relationships, and assumes that things are fine and dandy until it becomes glaringly obvious that they're not. It's how she missed that her boyfriend wasn't as into her as she was into him, and how she could be so disappointed when Hae-joon admitted that he's not (yet) in love with her. To Mi-mo, dating means love, and that's just how it is. Until the guy says otherwise, it's her assumption that he loves her. But it's not stupidity — it's just her innocence and optimism. It also explains how she could think that she loves Hae-joon when she really doesn't know him that well… she feels something for him, therefore it's love. Simple and clear. She's not stupid or inexperienced, she's just very simple-minded when it comes to relationships. And as she said herself, she doesn't love halfway… she goes all-in even if it means getting hurt.
So it certainly explains how she could completely miss all the signs that Soo-hyuk is head over heels for her… he hasn't said so, and in fact he's said the exact opposite, so that's what she believes is reality. She needed to hear him say that he cares about her before it finally sank in. Now she knows, in clear words from his own mouth, exactly how he feels, so there can be no misunderstanding on her part anymore.
That said, I'm thoroughly ready for Mi-mo to wake up and see Hae-joon for what he is. Or rather, what he isn't. It's hard to get a handle on what he's really feeling, but the strongest emotions I've seen from him in regards to Mi-mo are jealousy, possession, and anger. He's still manipulating her, even withholding contact and pretending to be sick, just to make her worry about him. He doesn't notice when she's hurt or sick herself, and he's a doctor for pete's sake! He even plays the "If you don't know then I won't tell you" game, which is just so infuriating. He's the exact opposite of what Mi-mo needs, which is someone who will be clear and honest with her about his feelings. She's never going to get that with Hae-joon.
And I don't think Hae-joon genuinely cares for Mi-mo for who she is, not really, In fact, I would venture a guess that this has more to do with his feeling that he lost Seon-soo to Soo-hyuk all those years ago, and he's bound and determined to get the girl this time. I do think his initial interest in her was genuine, though based more on the fact that she was his idol-crush when he was young than on who she is now. But now it just seems that for Hae-joon, this is all just one big contest between him and Soo-hyuk, with Mi-mo as the prize.
And then there's Soo-hyuk, who's so hyper-aware of Mi-mo it borders on the supernatural. Even just a little bandaged finger gets his attention, and he even notices when she's got sore feet after a long day. He can't help but notice every little thing about her, though I appreciate that he doesn't smother her, or fuss over every little thing. Some things he notices even irritate him, and I imagine he's mostly irritated that he cares at all. I think that if Mi-mo would only give him a chance, Soo-hyuk would take such good care of her, she would never have to wonder how he feels about her. He would make sure she knows exactly how much he loves her, every single day.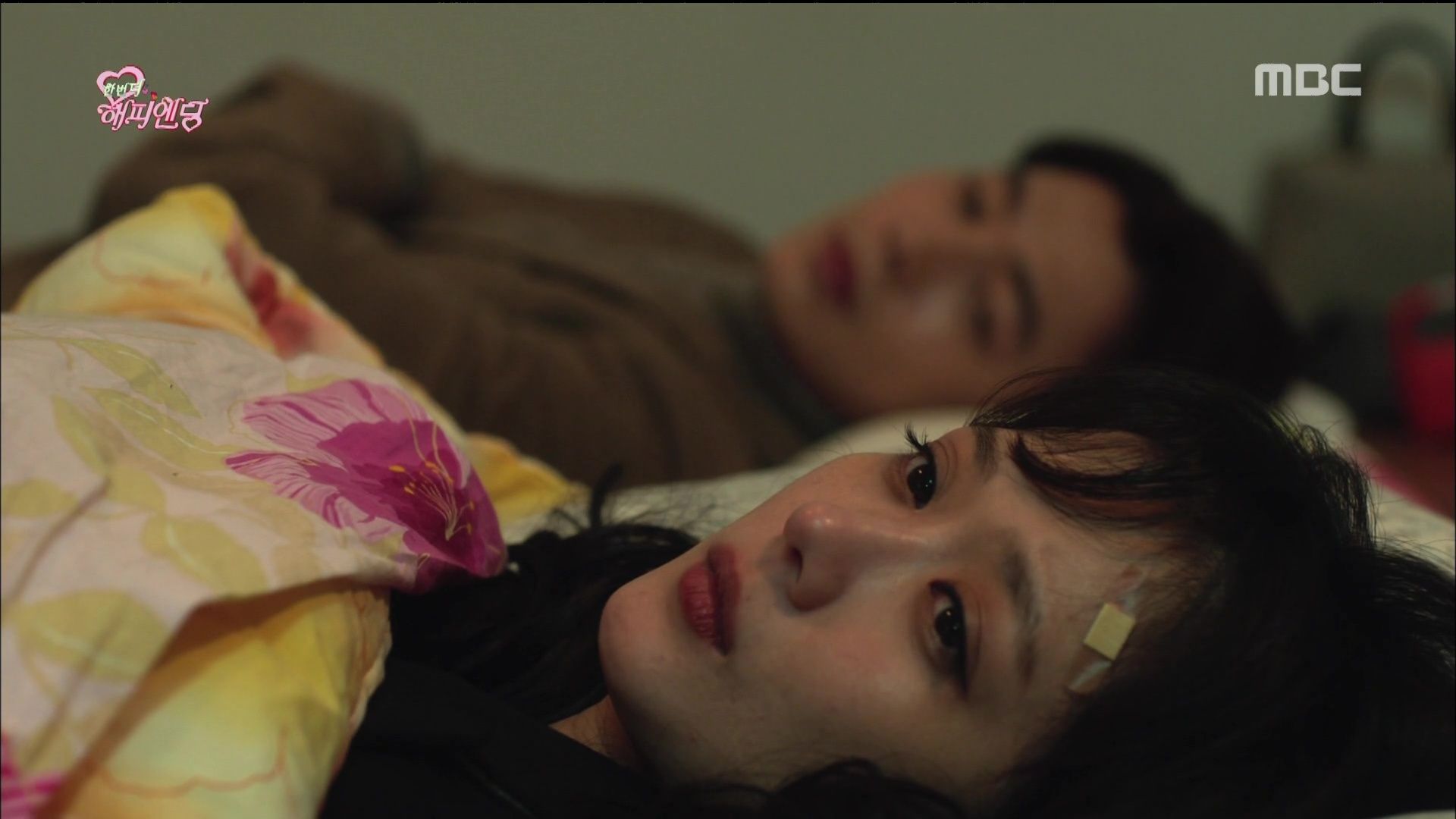 RELATED POSTS
Tags: featured, Jang Nara, Jung Kyung-ho, One More Happy Ending, Yoo Inna