Script read for youth drama Cinderella and the Four Knights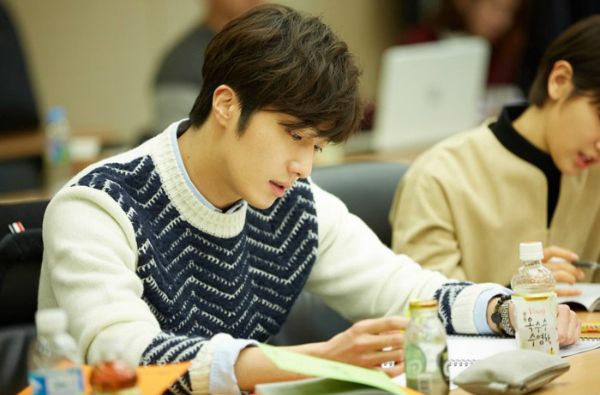 I'm sending all my good vibes to this show and willing it to please be good, because I can't handle another bad drama for Jung Il-woo (Records of a Night Watchman). I'm hopeful though, because the original novella that youth romance Cinderella and the Four Knights is based on comes from the same writer who wrote the source material for Flower Boy Ramyun Shop. It's a sliver of hope I'm hanging onto, because it would be nice to send Jung Il-woo off to army duty with a good drama from post-2011 to remember him by.
I'm also really looking forward to Park So-dam (Because It's the First Time) in her first headlining role, as a young woman who takes on a strange job opportunity that involves her moving into a mansion and living with a chaebol grandpa's three grandsons and one bodyguard. Jung Il-woo plays a rebellious young man who overnight went from a life in the bottom 1% to the top 1%, and the good news is that they've made the characters 20 and up instead of keeping them in their teens.
Ahn Jae-hyun (You're All Surrounded) plays his eldest cousin, an arrogant playboy who's used to getting whatever he wants in life. He's a carefree smooth-talker who's used to getting all of the love. Lee Jung-shin (Temptation) is the middle cousin, a sweet church-oppa type who's a singer-songwriter and top star.
Choi Min (Riders: Catch Tomorrow) is the chairman's secretary who also acts as a bodyguard to the heroine (is it to protect her from the three boys?) and becomes a Daddy Long Legs figure who looks out for her. Sohn Na-eun (Twenty Again) will play a character who uses Jung Il-woo's crush on her to get closer to the guy she really likes, Ahn Jae-hyun. And Go Bo-gyul (Bubblegum) will be the heroine's new step-sister, who's got her sights set on marrying one of the chaebol grandsons.
Cinderella and the Four Knights plans to be a 16-episode drama that's 100% pre-produced, and is still looking for a broadcaster and timeslot for later this year.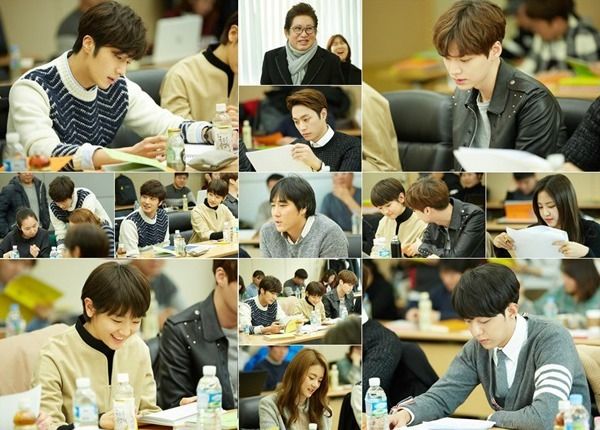 Via Sports World
RELATED POSTS
Tags: Ahn Jae-hyun, Cinderella and the Four Knights, Jung Il-woo, Park So-dam