Signal: Episode 10
Prepare yourselves before you watch this episode because it's one that's guaranteed to take your breath away. Our detectives will need to work off of the handful of clues at their disposal to catch a serial murderer from killing again. Soo-hyun will need to search her own mind for answers, but will only need to look inside her own heart for the encouragement she needs to face a new day.
Things are changing ever so slowly in both the past and present, but sometimes being brave enough to take that first step in the present to recall the past is enough to prevent a more terrifying future.
SONG OF THE DAY
BTS – "Run" [ Download ]
Audio clip: Adobe Flash Player (version 9 or above) is required to play this audio clip. Download the latest version here. You also need to have JavaScript enabled in your browser.
EPISODE 10 RECAP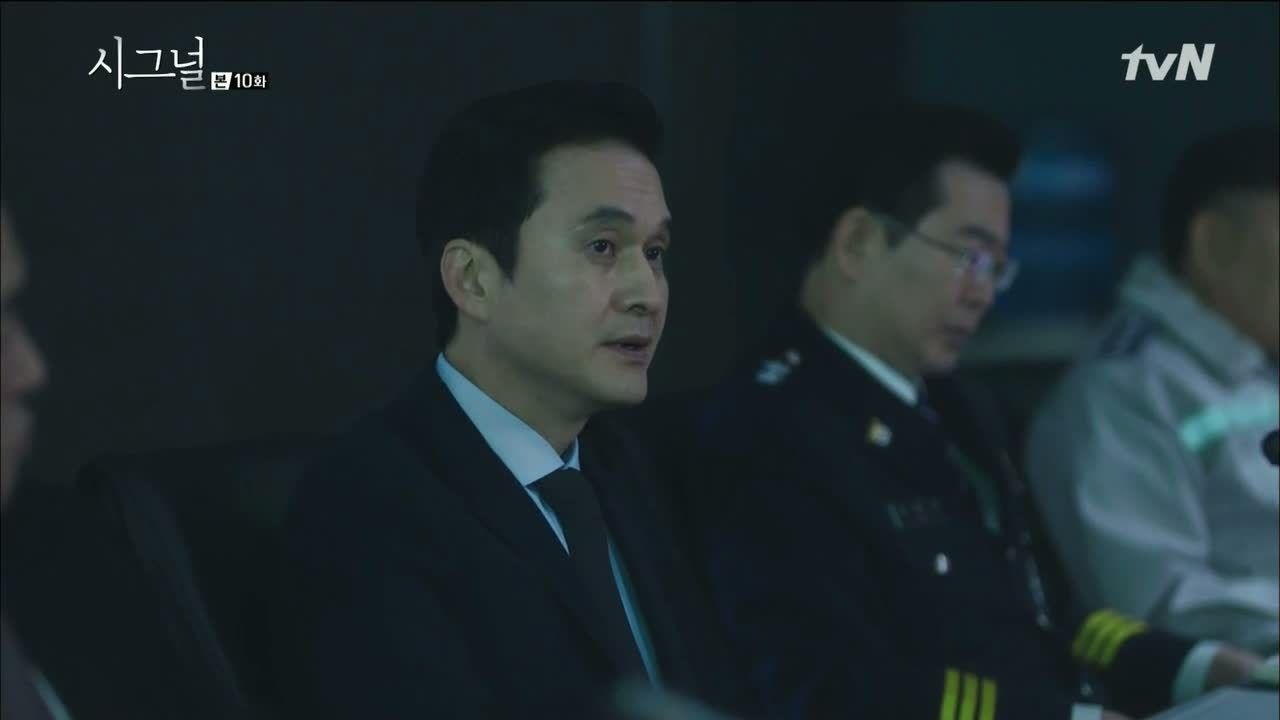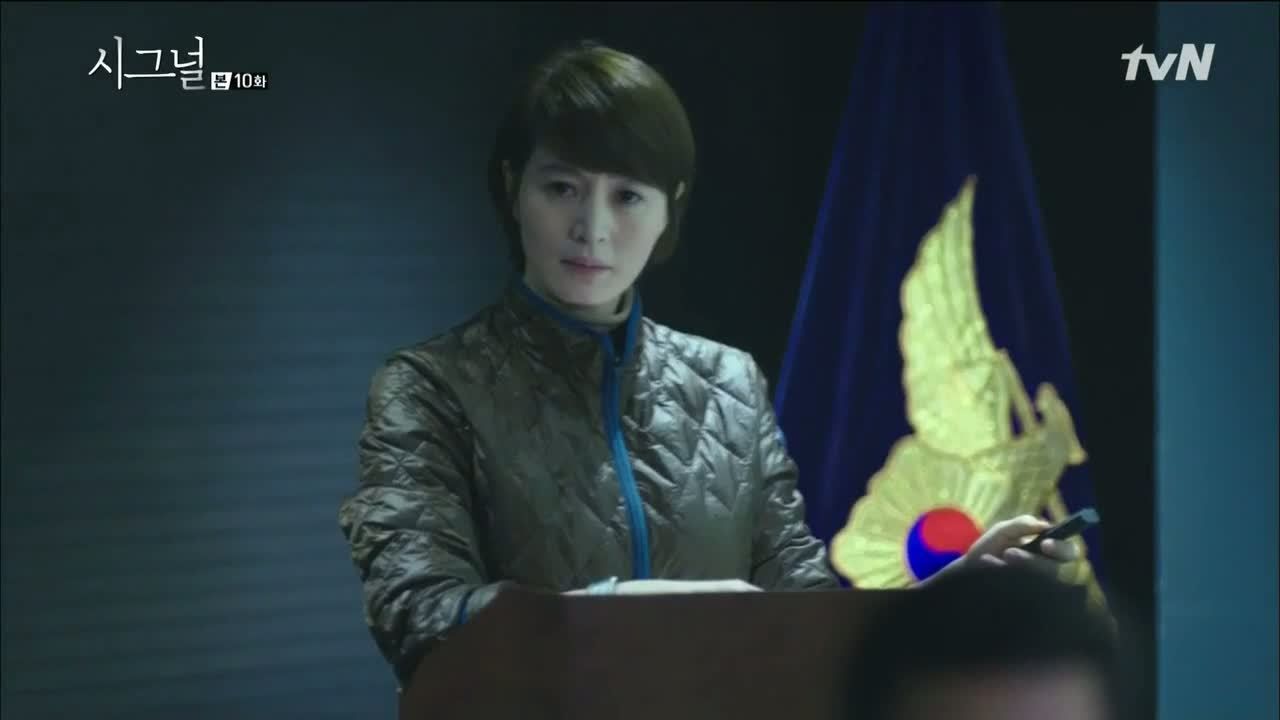 Soo-hyun briefs the police commissioner and the other senior officials on the nine bodies that were found on the mountain. All were buried in the same manner, wrapped and bound, and with a black plastic bag over their heads. Furthermore, she believes that these victims are linked to the 1997 Hongwon-dong case, where two women died the same way.
All the men sigh at the possibility that they're dealing with a serial killer, and the police commissioner fumes at the supposition that more women died over the years because the cops couldn't catch the killer. How will they prevent the impending public outburst in response to this case?
They won't be able to, Director Kim responds, then he proposes to put the cold case squad in charge of the investigation. His accolades of the team's recent accomplishments may sound impressive, but we and Section Chief Ahn know better than to trust those words at face value.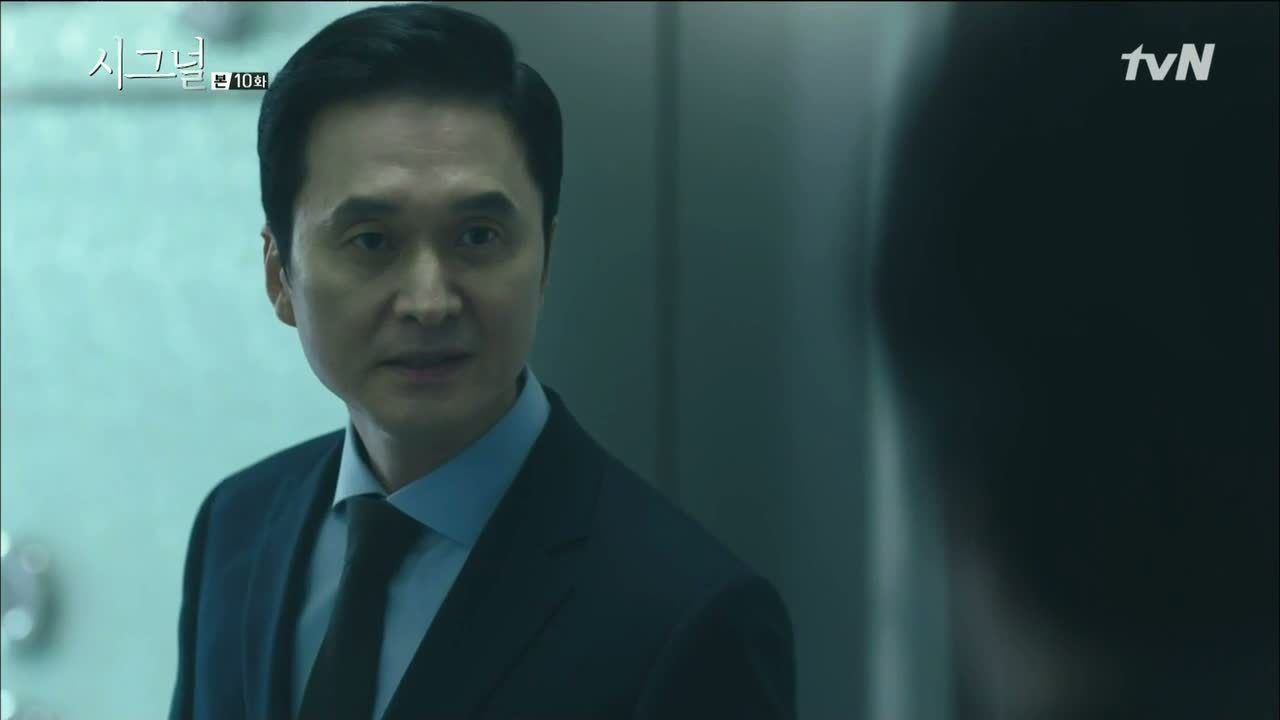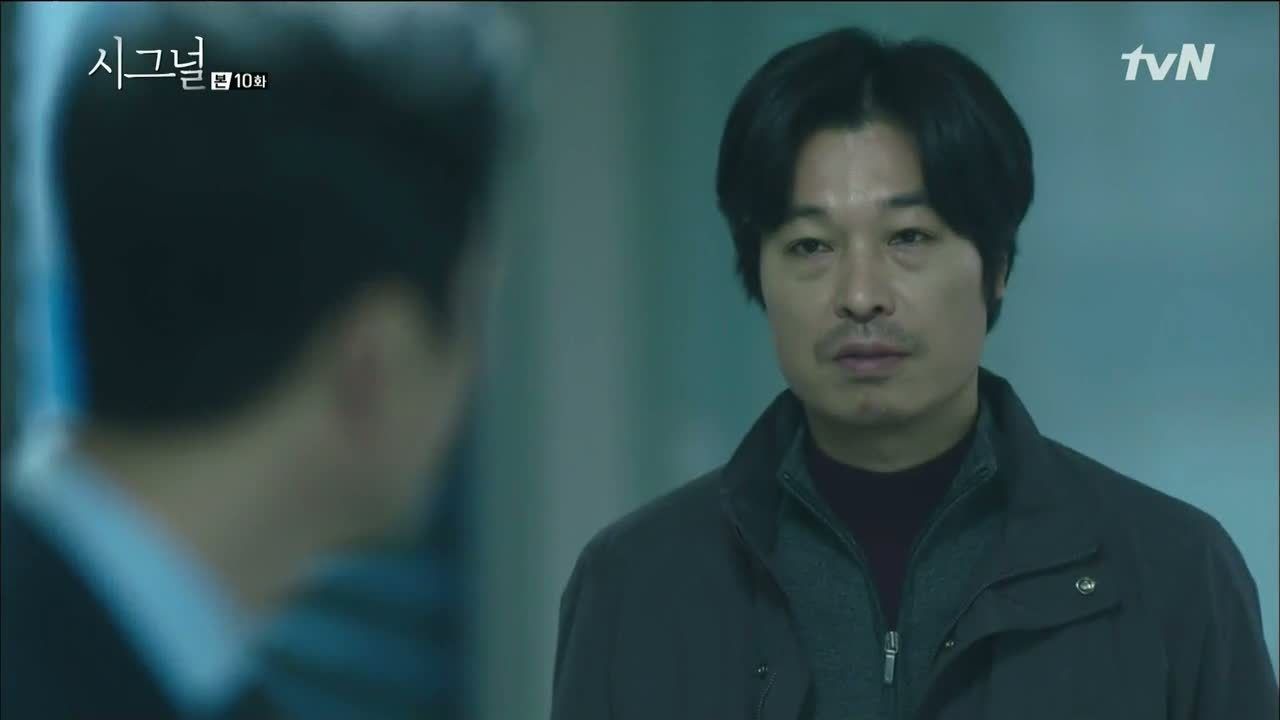 Section Chief Ahn confronts him about it after the meeting, pointing out that Director Kim's ulterior motive is to have reason to disband the cold case squad should they fail to solve this case. Director Kim scoffs to see Section Chief Ahn grow soft on him—is that why he failed to report that Hae-young's been digging into Jae-han's past?
Making sure that they're alone, Director Kim sneers that the cold case squad won't be the only ones to suffer the consequences if they fail.
Soo-hyun remains silent on the details about her own kidnapping in the present. She doesn't say much in 1997, either, only saying that her vision was limited. Jae-han aggressively prods her for information, arguing that she's not like any other victim—she's a cop first—so they need her to remember.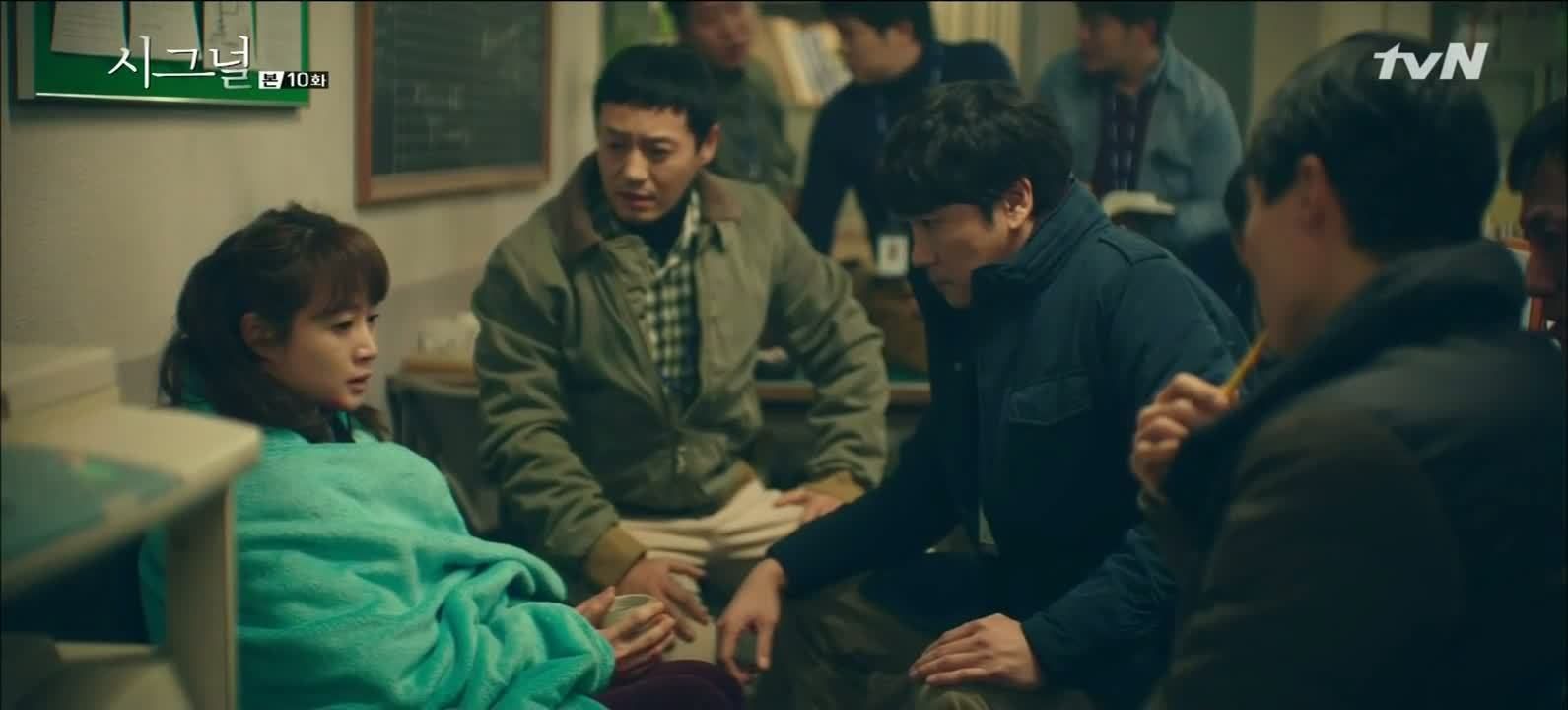 If she couldn't see anything, she must've heard something instead, so Soo-hyun searches her memory. She remembers the sound of water droplets, and that her kidnapper's voice sounded like a young man, his fingers were thin and cold. She heard him leaving, which she took as her opportune moment to try and escape.
Tears fall from her eyes as she recounts how she got up and blindly searched for the door. Something happened then, and the very thought still makes her shake. But Jae-han barks at her to continue, grabbing her by the shoulders and telling her to look at him.
Soo-hyun slowly opens her eyes, and he softly encourages her in a reassuring voice to keep talking. She nods, then continues her story in a quivering voice. She had found a door and opened it, but she jumped when she felt something cold—a dead hand.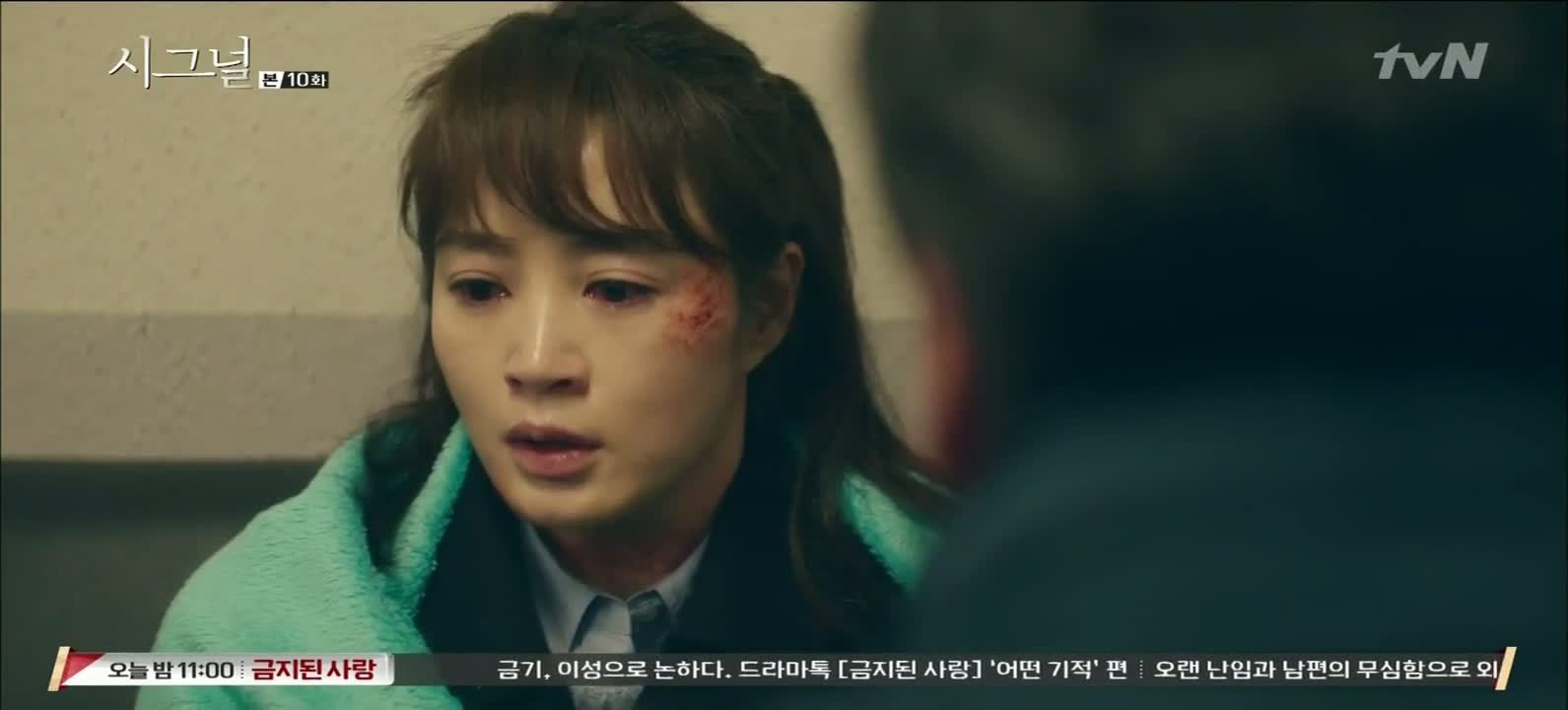 Soo-hyun had forced herself to get back up and eventually found the front door. She charged at it until the lock gave way, and we know the rest from there. But since Jae-han doesn't, he tells her to continue. "I… kept running," she breathes. "I ran into something, and then I think I lost consciousness."
Jae-han asks from which direction she ran and how long she ran for. Soo-hyun can't remember, but he forces her to try. Soo-hyun says it felt like fifteen minutes and remembers a rotten smell; there might've been running water nearby, but she can't be certain.
Her statement has provided enough information for the cops to narrow down some suspects, and Jae-han keeps his eyes trained on Soo-hyun until she gets into the police van. His eyes ablaze with determination, he swears that he'll kill the guy who did this.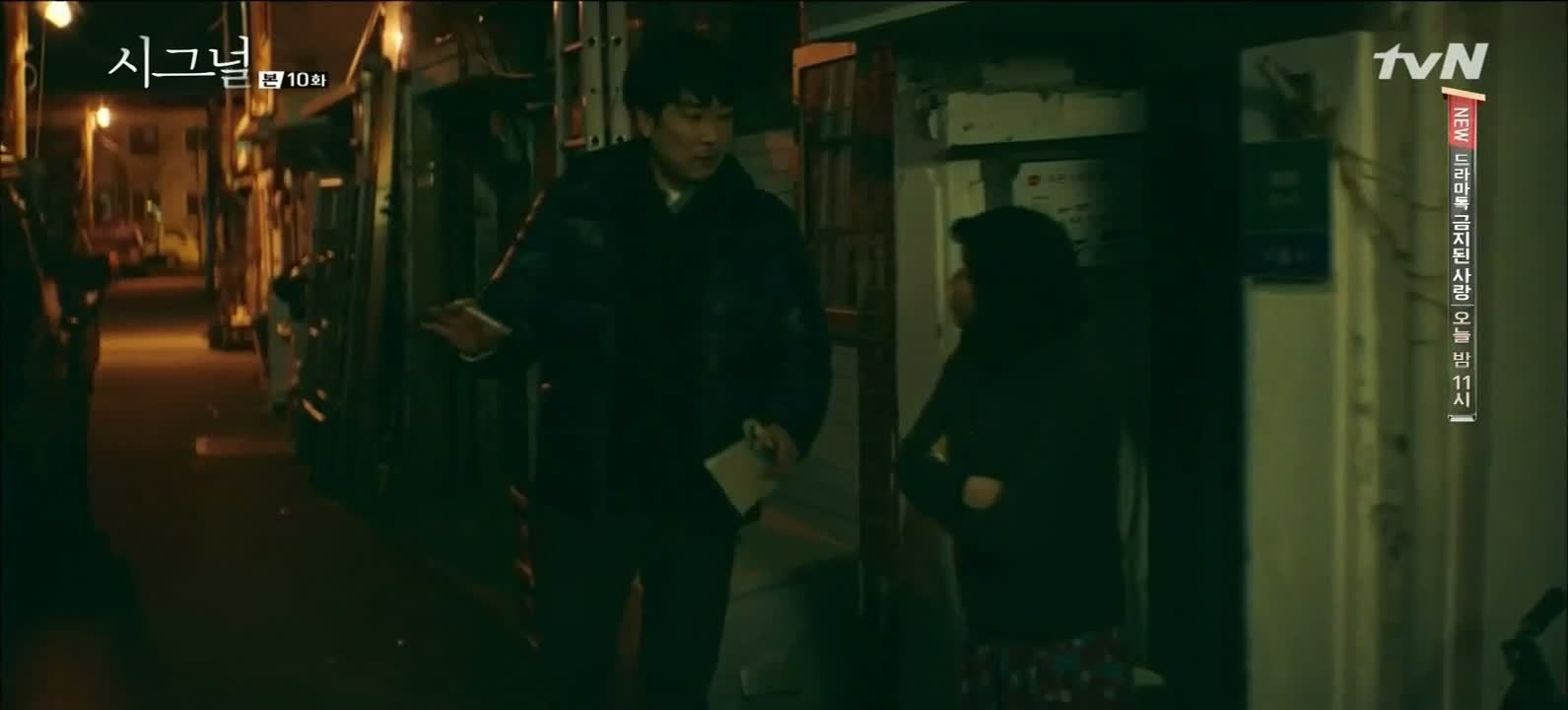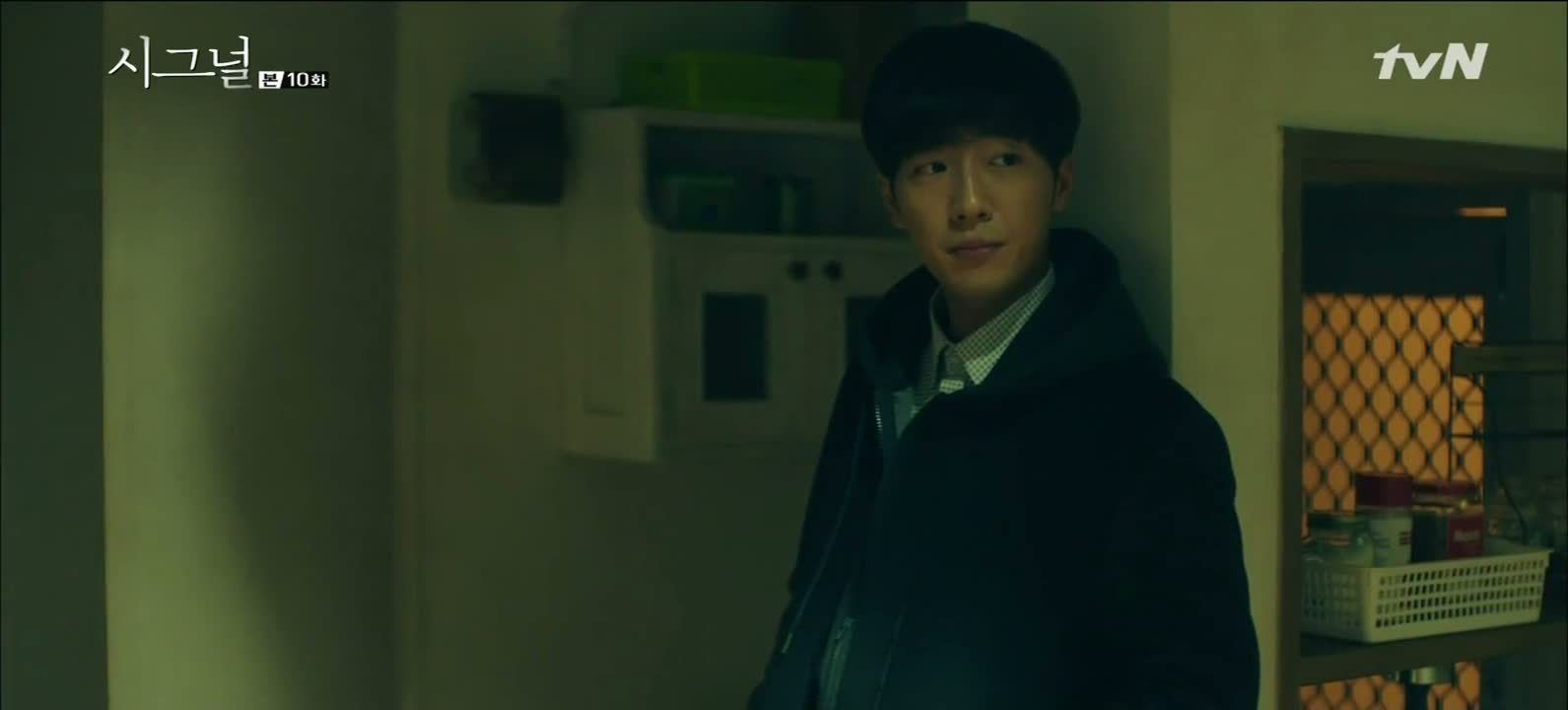 So the police start looking for a young man who lives alone in Hongwon-dong. Jae-han's partner inspects an alley and finds that he's stepped in literal dog poop (I bet it's the same alley where that puppy was).
Meanwhile, the killer collects any incriminating evidence around his home before heading out. The cops rule out one street because there aren't any men who are listed to live alone there, but that's exactly where the killer emerges from.
Soo-hyun says she thought the cops would've found him, but nothing ever turned up. Once Director Kim was promoted to the position he's in now, he was the one who closed the case. Hae-young doesn't understand why, especially since two women had died and a cop nearly did too.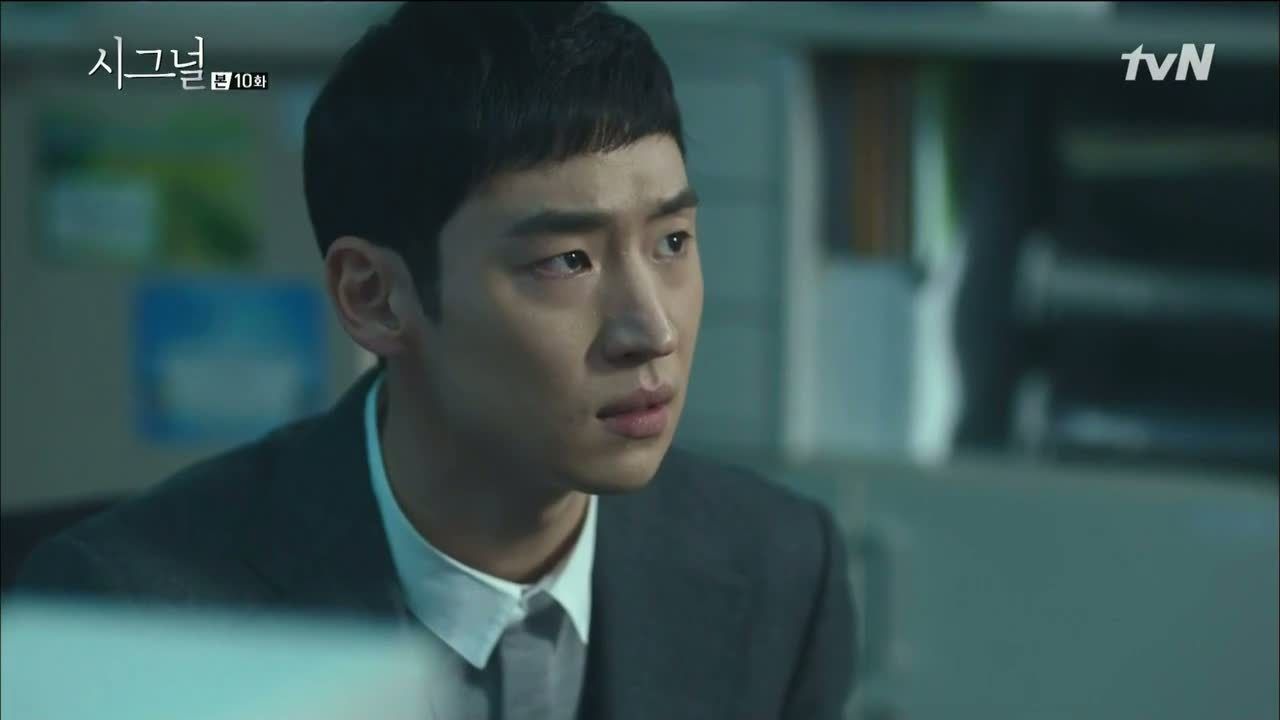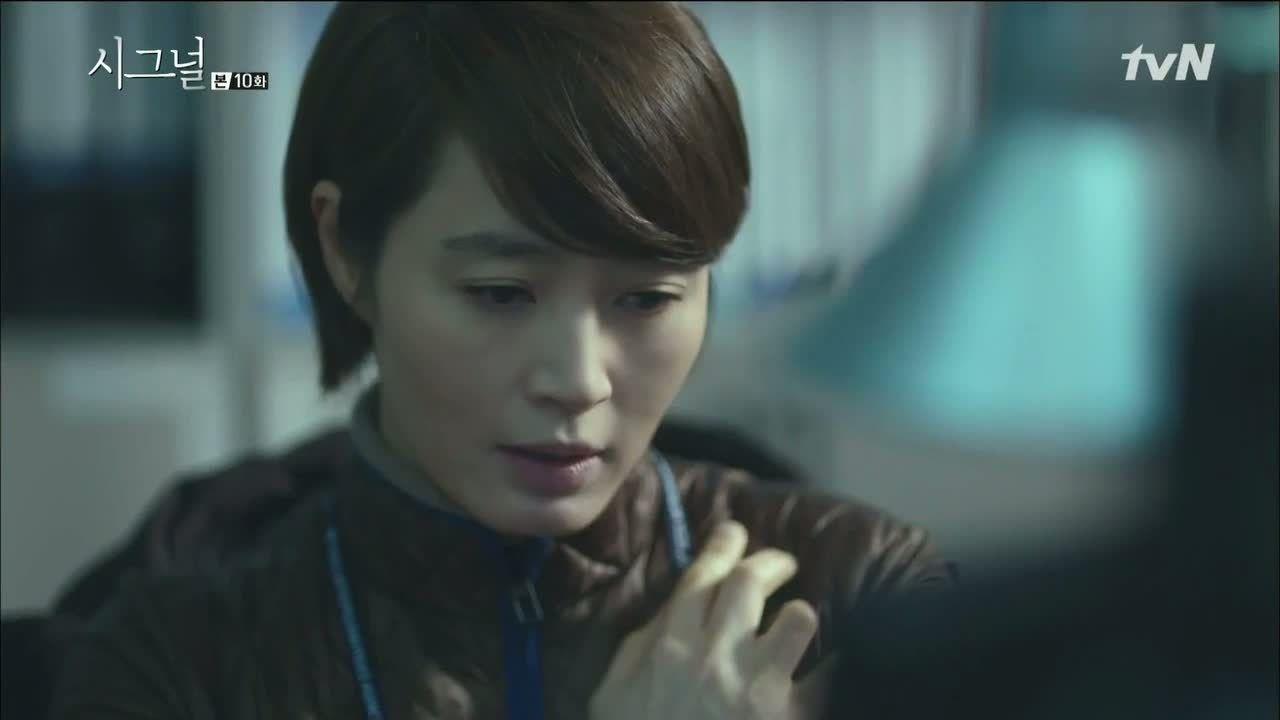 But he's told that this is the problem with serial cases, because there are hardly any clues to work off of, and any successful arrests were made through informants or pure luck. Detective Kim bolsters that argument—they've stepped on a career-ending landmine with this assignment.
A little later, Soo-hyun briefs her team on how the victims either lived in or had reason to frequently be in Hongwon-dong. So there's a high chance that the killer is still located in the neighborhood. Soo-hyun then opens the floor to Hae-young to provide some insight on the serial murderer.
Suffice it to say, the other cops already look annoyed, but Hae-young surprises them all with the preface that he's still very much a rookie. Everything he'll say is pure speculation, so he advises his fellow officers to take his words with a grain of salt so that they don't arrest the wrong man.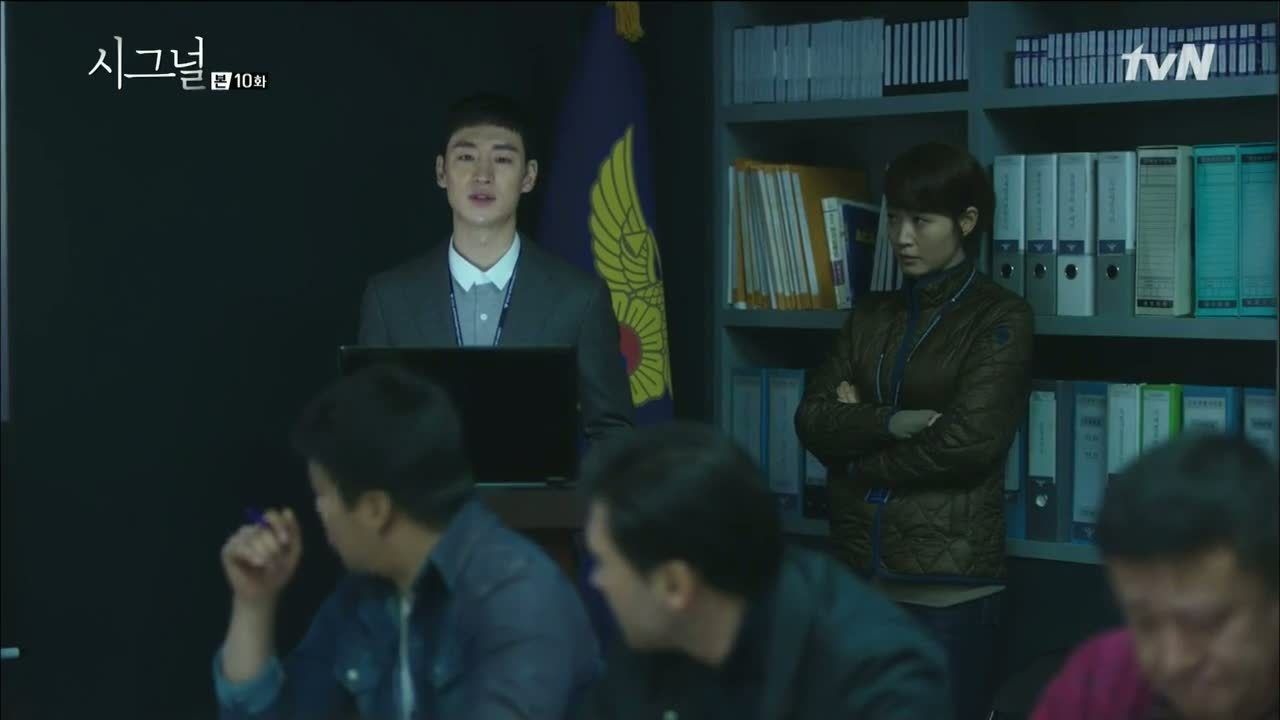 Now that the room appears mollified, Hae-young calmly lays out his hypothesis: based upon the burials, the killer is likely a meticulous man in appearance and in his tendencies both at home and work.
It's likely the killer lives in a house without a yard, or else he wouldn't have made such an effort to bury the bodies up in the mountain. Hae-young points out that all the victims differed in appearance, but they all appeared depressed.
It's possible the murderer also suffers from depression and positions himself in an environment where he can observe his potential victims' behavior over time.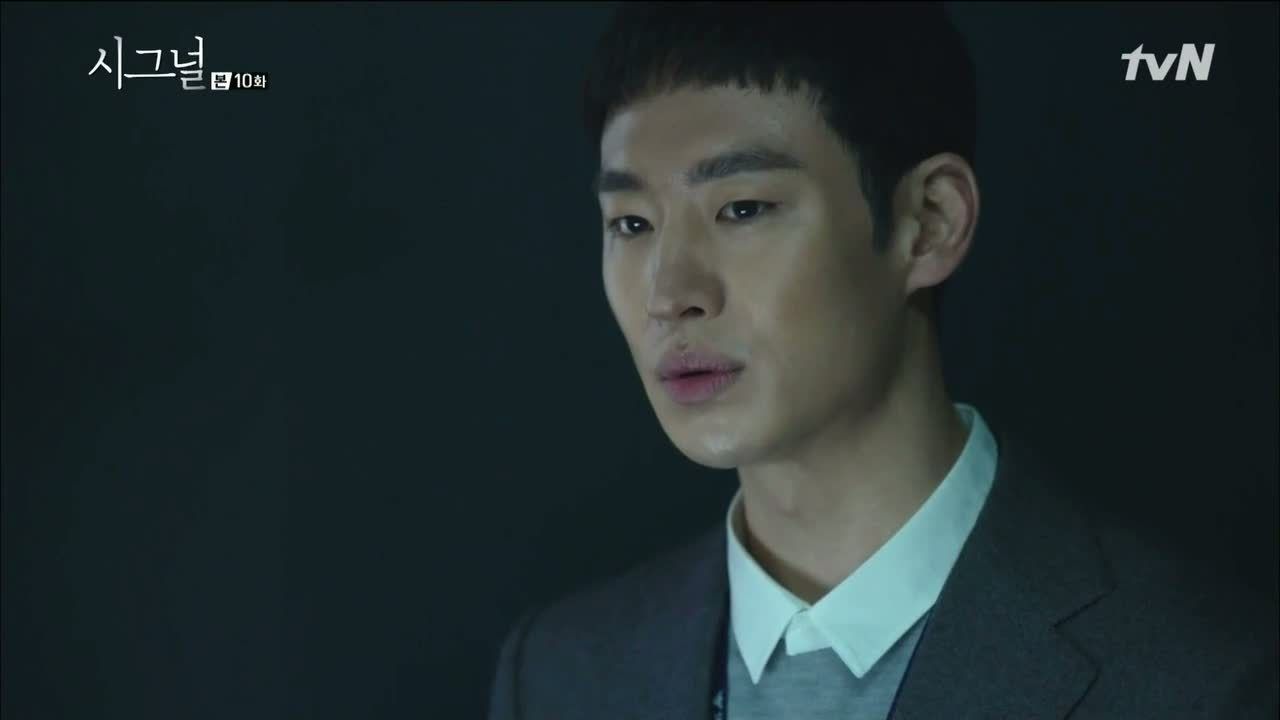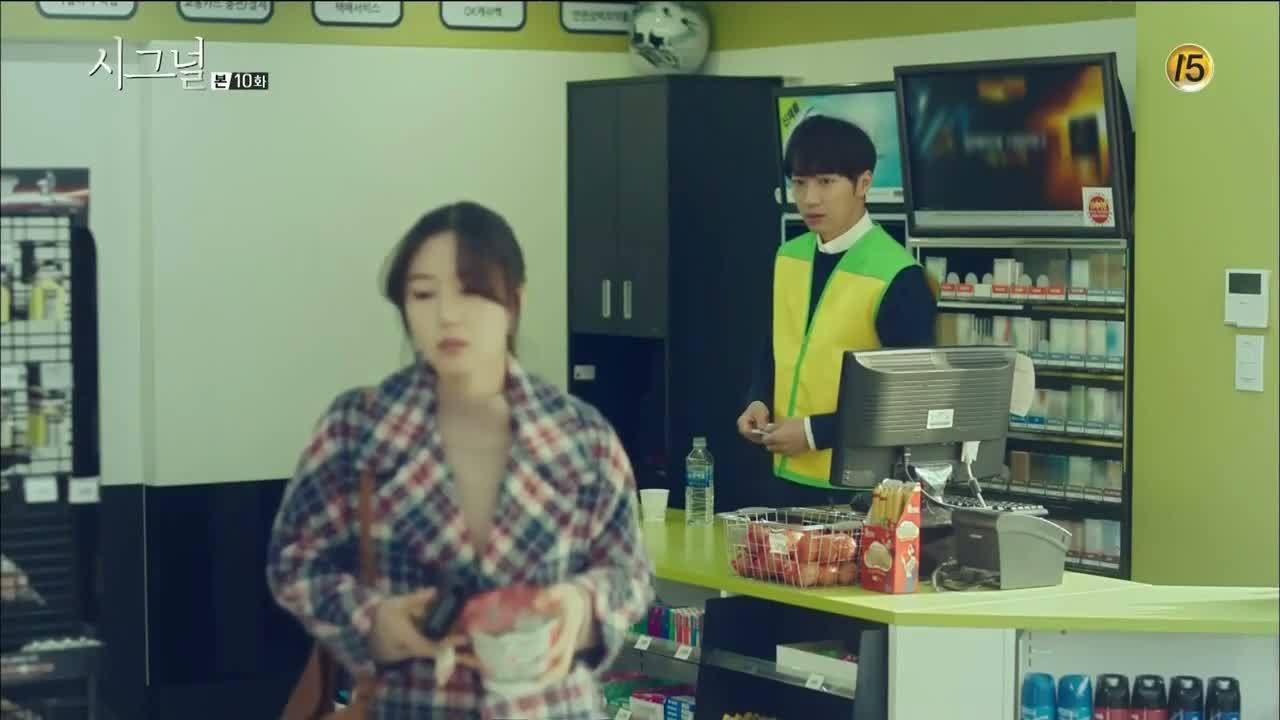 So it's pertinent that the task force figures out the one place the victims frequented, Hae-young stresses. We see that Hae-young's guesses are spot-on, as the killer takes a break to take his medication, then casts an interested eye on the gloomy-looking woman eating by herself.
Section Chief Ahn delegates tasks to the teams and instructs the cold case squad to figure out the identity of the last victim. But before everyone breaks off, Soo-hyun adds that there was a witness who met the killer.
Afterward, Hae-young asks if Soo-hyun will actually go through with the hypnosis session, worried about the consequences of reopening her emotional trauma. Soo-hyun believes she should've done this a long time ago, blaming herself for the subsequent deaths.
Hae-young reminds her that she didn't even see the killer's face, and while that's true, Soo-hyun thinks she might be able to search her memories and find out where he lived. Section Chief Ahn and the cold case squad keep watch as Soo-hyun begins her hypnosis session taking her back to that night in 1997.
Soo-hyun remembers that she had tripped as soon as she burst out of her kidnapper's home and a sewer smell. She's prompted to remember what happened next, and Soo-hyun says she ran but couldn't see where she was going.
We see that she had hit a pole, and Soo-hyun gasps while narrating that she kept running forward. She remembers running into something again, and then starts gagging. Soo-hyun starts to suffocate, at which point the hypnotist reassures her that everything is okay and instructs her to breathe.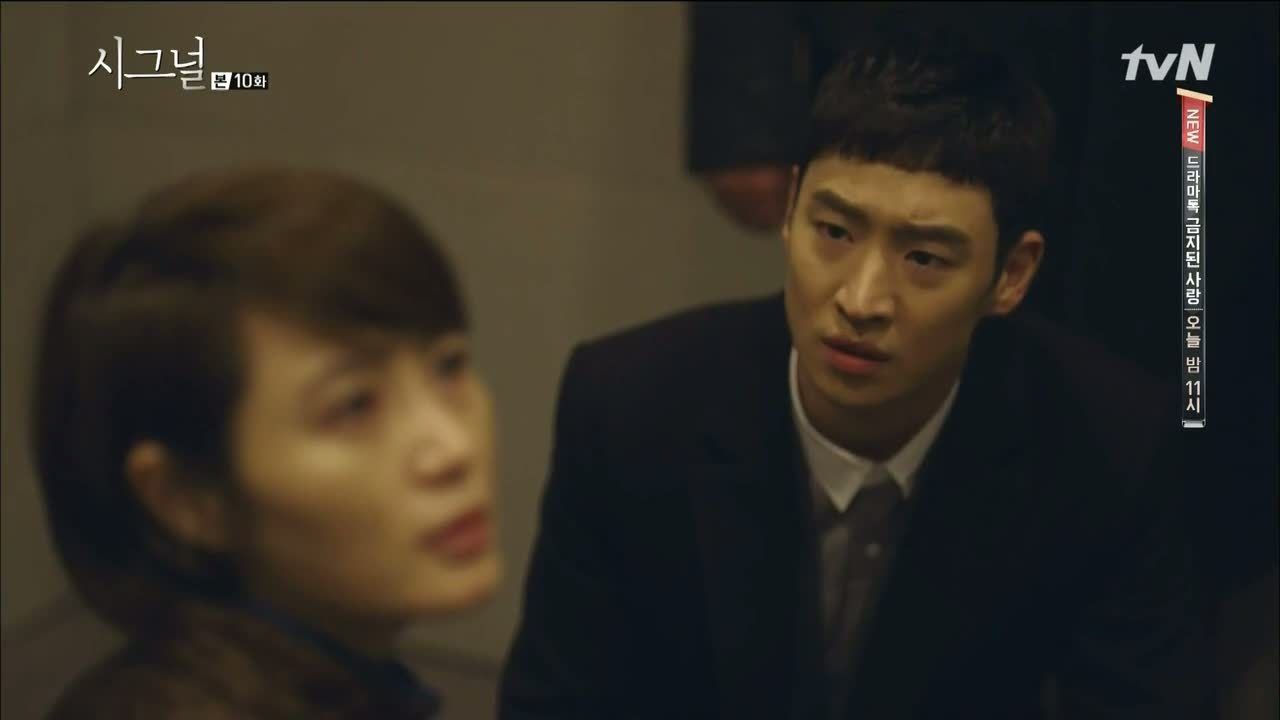 Once she catches her breath again, the hypnotist signals to end the session. At Soo-hyun's desire to go under again, Hae-young disagrees with the idea—not only because it would mean watching his colleague suffer again, but because it's a better use of their time to focus on the other victims.
Section Chief Ahn agrees with him—there's no use trying to look into her limited memories that helped little in the past.
Both Hae-young and Jae-han make sure that they're alone when they speak that night. Jae-han grimaces when he learns that he's in the midst of the 1997 Hongwan-dong case and that the culprit is still at large in 2015.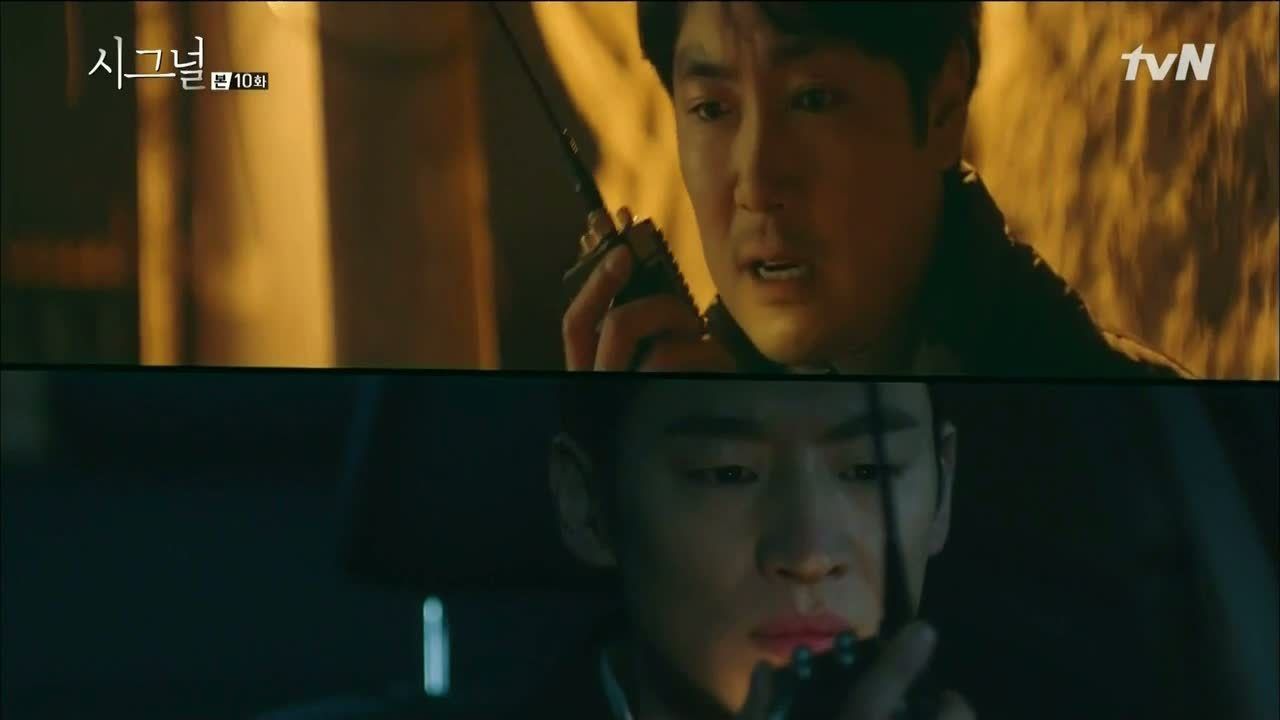 Jae-han has found out that both women were so introverted that they didn't even venture to the supermarket. He bitterly remarks that the killer almost murdered the rookie cop on his team. He's surprised when Hae-young asks if that rookie was Soo-hyun, and is even more shocked to hear that the bumbling newbie is a team leader in the future.
He asks if she's a good leader, laughing at the idea that Soo-hyun who can't even drive their police van is someone else's superior. There's a look of pride on his face, and Hae-young transmits that Jae-han should remember that even if Soo-hyun is a cop, she was still a kidnapping victim.
Jae-han believes in Soo-hyun's great sense of determination, even if she's a terrible driver. "You should tell her that yourself," Hae-young replies. "If you keep it to yourself, the other person will never know."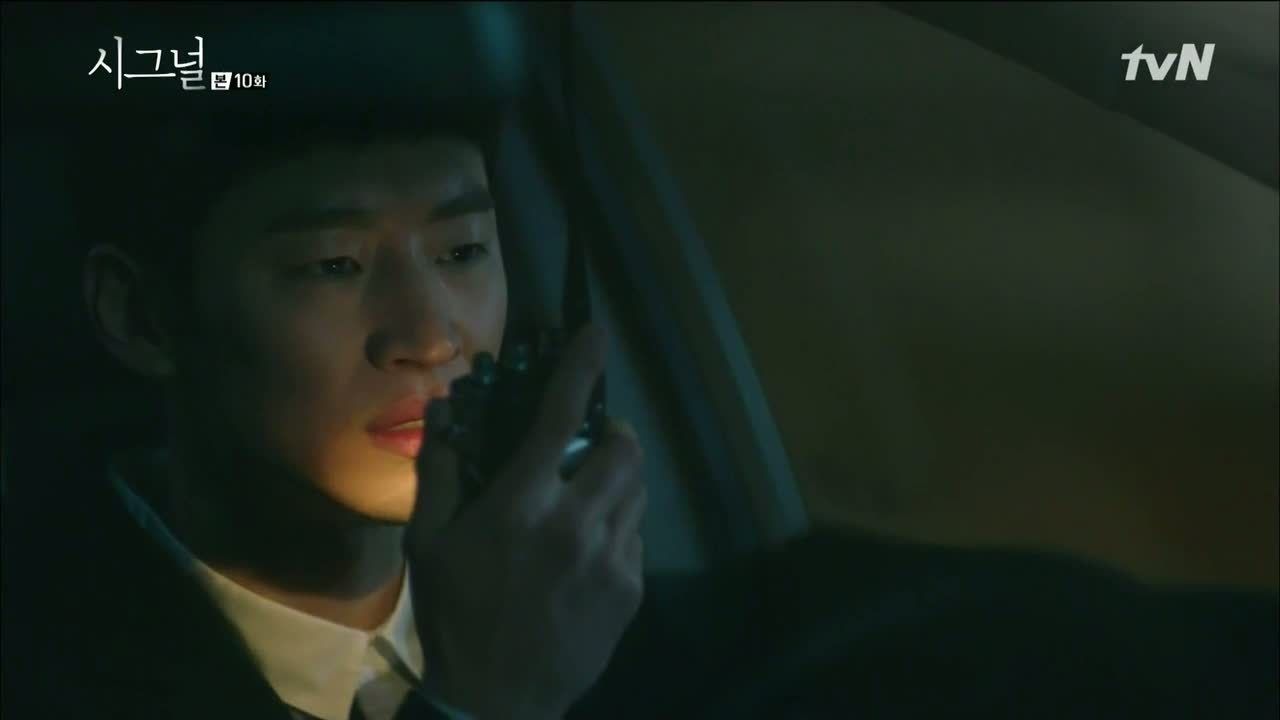 "If you tell her yourself, it'll be a great source of strength… even more so if it's coming from you," Hae-young finishes. Even if Jae-han doesn't understand why it would, he thinks it'll help.
When Hae-young asks if Jae-han isn't curious about what he's like in 2015, Jae-han says he isn't because it's his life and he'll live how he sees fit. He jokes that Hae-young can even punch him if he hasn't gotten his act together by then.
"To be honest, you…" Hae-young starts, but that's when the transmission ends.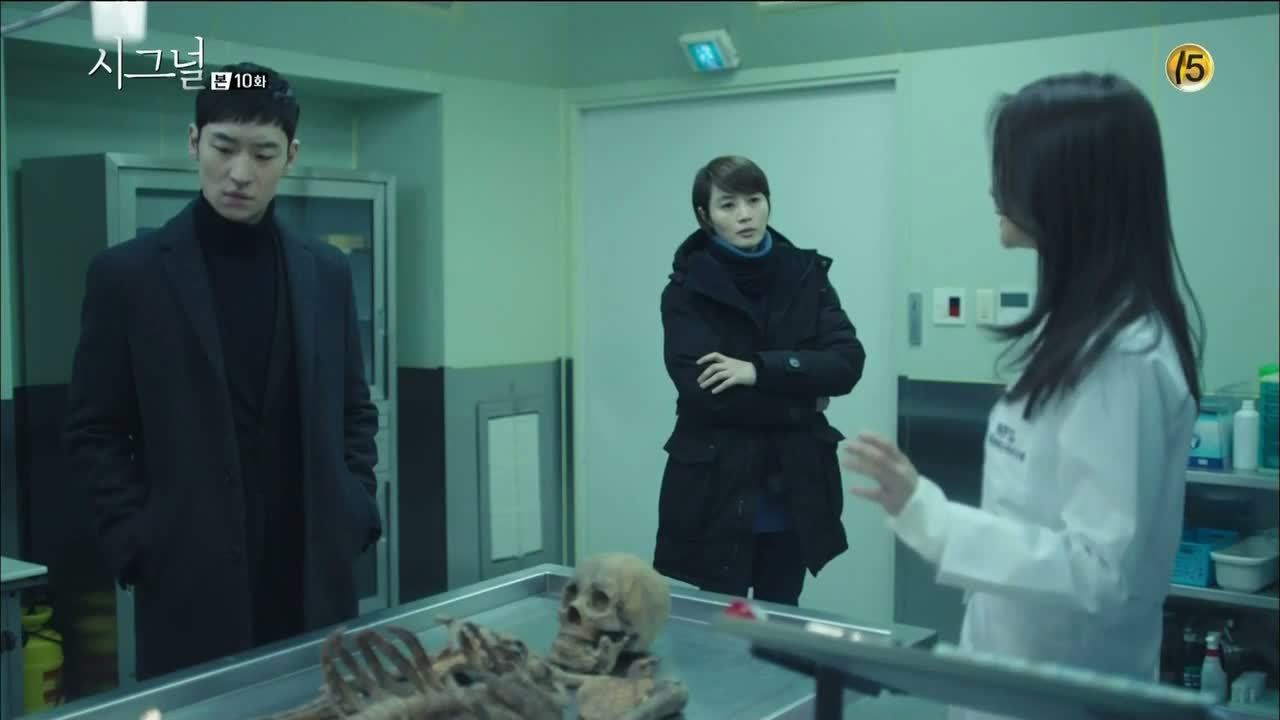 Section Chief Ahn is unhappy to hear that they have no fresh leads on the other eight victims. Detective Kim shares that the parka the ninth victim was wearing dates back to 2014.
Furthermore, the skeleton doesn't match up with anyone in the missing persons' database, though the victim showed signs of mercury exposure over time. However, unlike the other victims where the ties were knotted in the front, this knot was placed in the back.
Hae-young doesn't miss how Soo-hyun tightens up at the sound of water droplets, but his attention is pulled back to this unknown victim who, unlike the others, was always attacked and murdered from behind.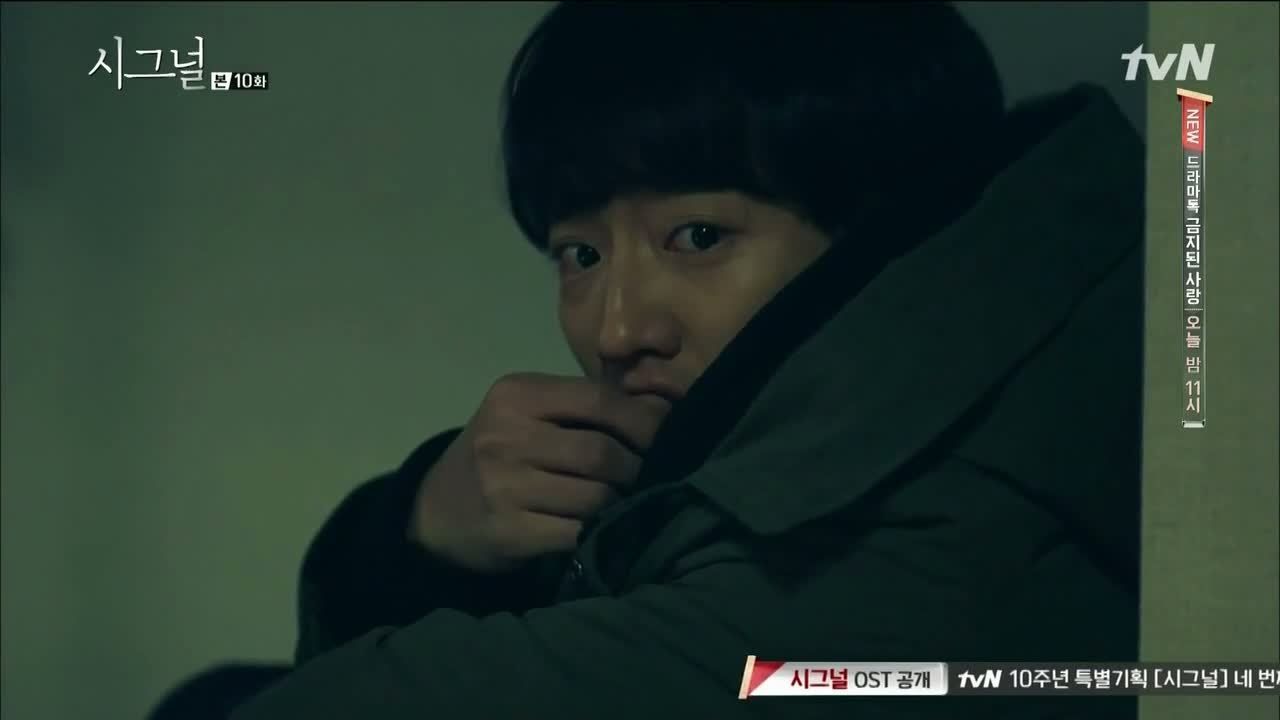 Hae-young remembers that this victim was found wrapped in a blanket, and if the killer opted to kill from behind, that means his method of killing has changed. Which means there was a significant change in the murderer's psyche. Somehow the victim managed to stir his emotions, so if they can find out who she was, they might be able to find a lead.
We cut to the convenience store, where the same young woman eating alone is back again. She knows that the handsome clerk is looking at her. He follows her that night, and she accidentally drops a bag of fruit. He doesn't make an effort to help, stepping back when she walks toward him.
Shyly, she tucks a clementine into his hand before running off, and he drops it like a hot potato. He runs back to his house, curls up, and tries to catch his breath.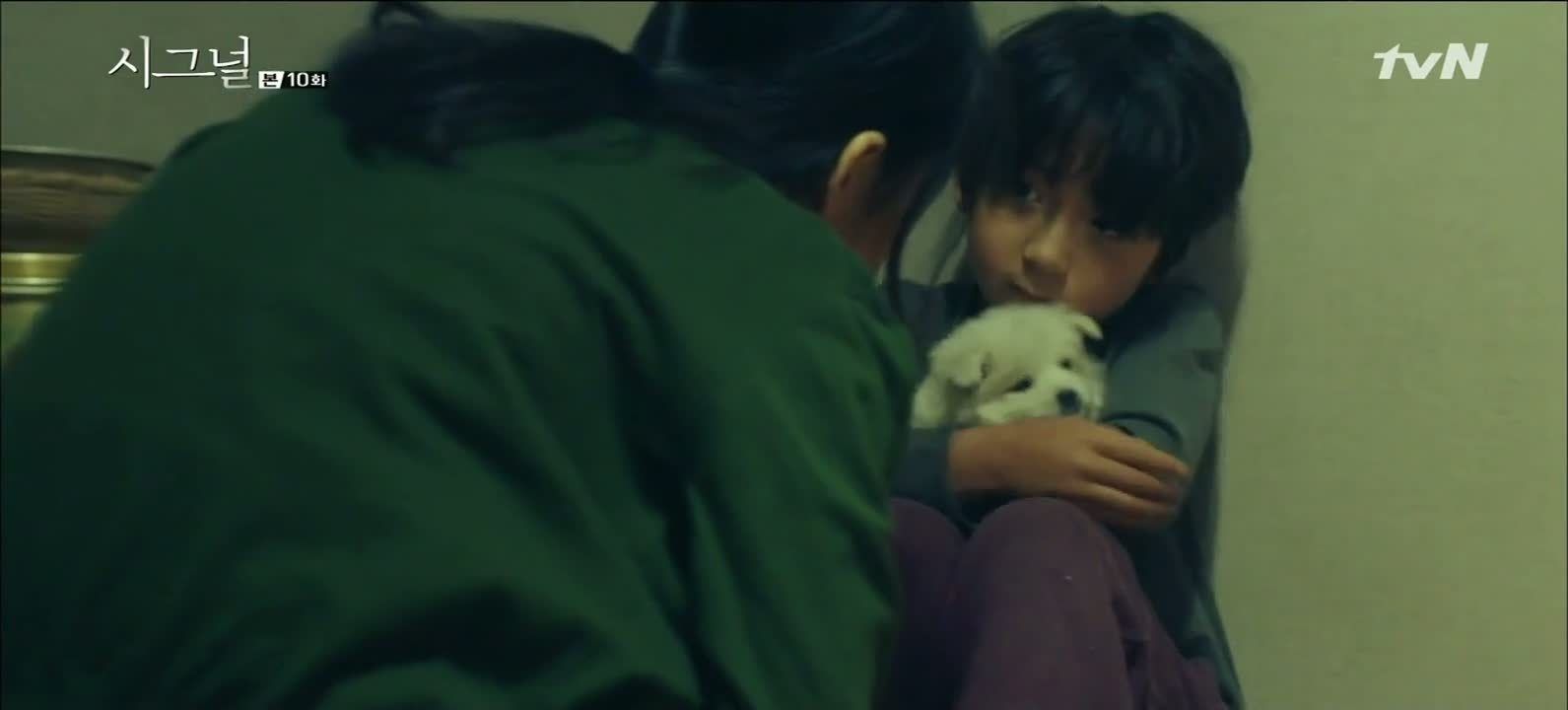 It turns out that the killer was a victim of abuse as a child—his unwell mother used to force-feed him and stuff him into bags to make him more "comfortable". He once brought home a stray puppy, and again his mother said that they should make the dog feel more comfortable. Then to his shock, he found said puppy stuffed in a black plastic bag. Oh god, that's horrifying.
The killer grabs for his pills as the memories overwhelm him and he attempts to block out his mother's words about how life was tough and that she'll make him feel more comfortable—the same words he tells his own victims.
In Hongwon-dong, Hae-young informs the squad that the ninth victim that no one reported her missing. So he says they'll divide and conquer, asking the real estate offices about a female resident that went missing around 2014.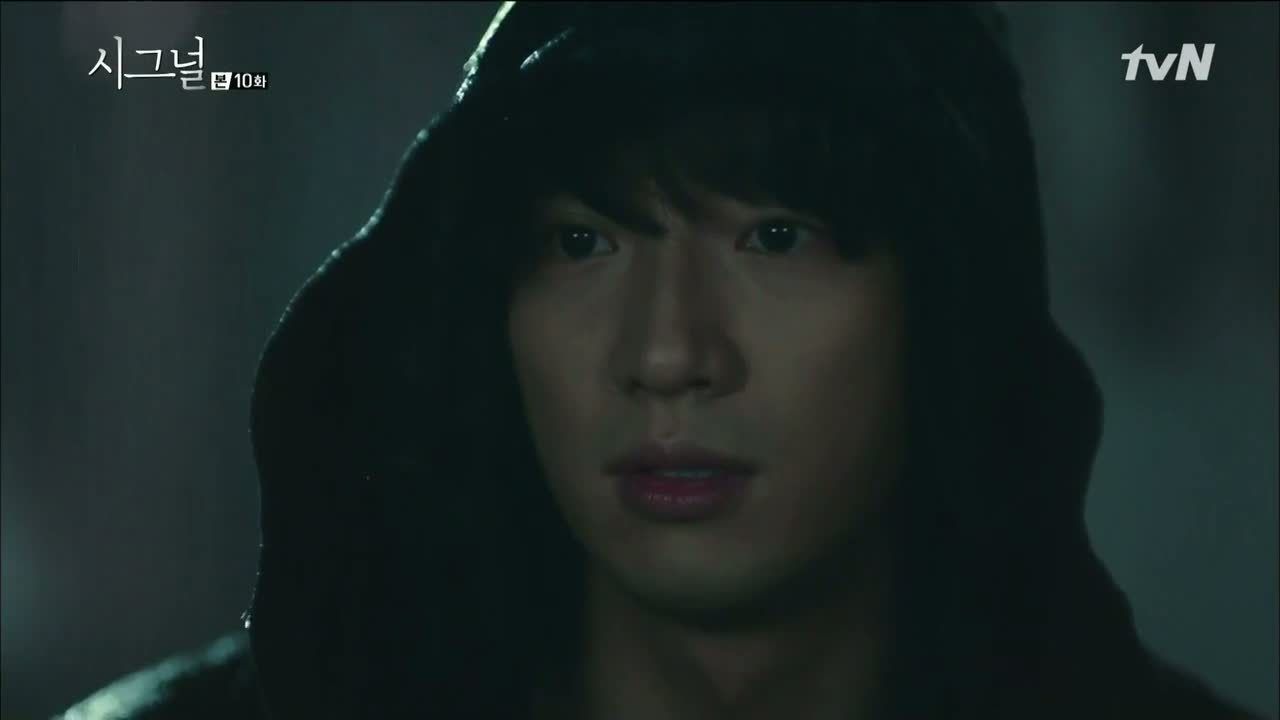 The young woman looks dejected when the handsome clerk walks away from her. She accidentally slips on a patch of ice—the fall scratches her knee, and some blood lands on both her bag and the street. She smiles when the clerk emerges to return her journal.
It's pouring rain when the killer gets off work, and the young woman surprises him by covering him with an umbrella. He says nothing and walks away, but she follows him to his front door. She walks away when he remain silent, but then he calls her by name, YOO SEUNG-YEON.
The cold case squad splits up, but Hae-young is reluctant to leave Soo-hyun alone, citing that he saw her tense reaction earlier. Plus, they could easily be within the vicinity where Soo-hyun was kidnapped. Soo-hyun says she'll be fine and walks off.
Over in the past, the frustrated cops report that they've found nothing in the fifteen-minute radius from where Soo-hyun was found—if they don't discover a lead soon, this will turn into a cold case. What's worse is that nothing in Soo-hyun's statement can be confirmed and she's been out for the past three days.
Recalling how Hae-young had told him that Soo-hyun's kidnapping shook her up, Jae-han seeks her out at home. He speaks to her in a gruff voice, telling her that she needn't worry about work. Her head still bowed, Soo-hyun says he was right—she wasn't cut out to be a cop.
She's not sure if she can go back because everything scares her, particularly criminals. And if she feels this way, she has no right to be a cop, right? "I don't think I can be a cop anymore," she cries.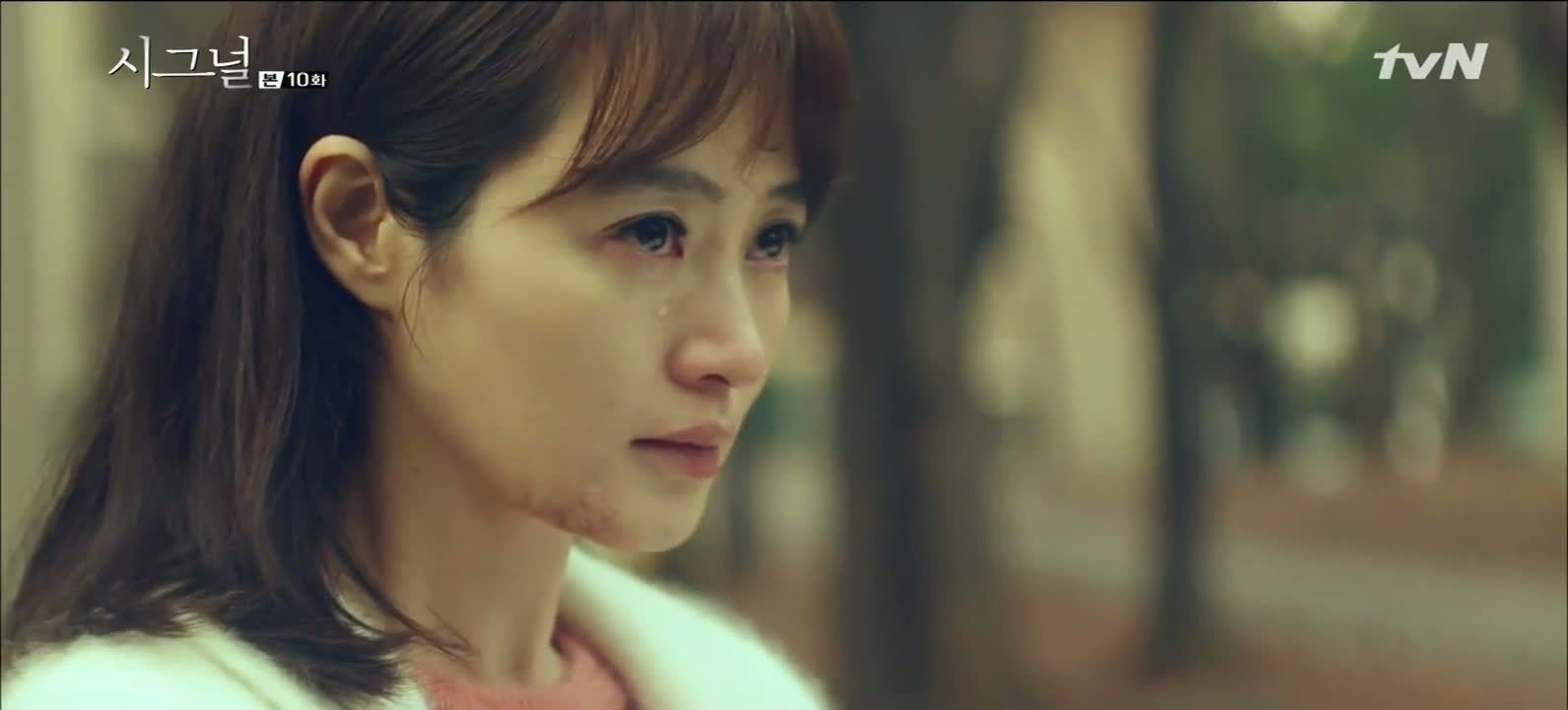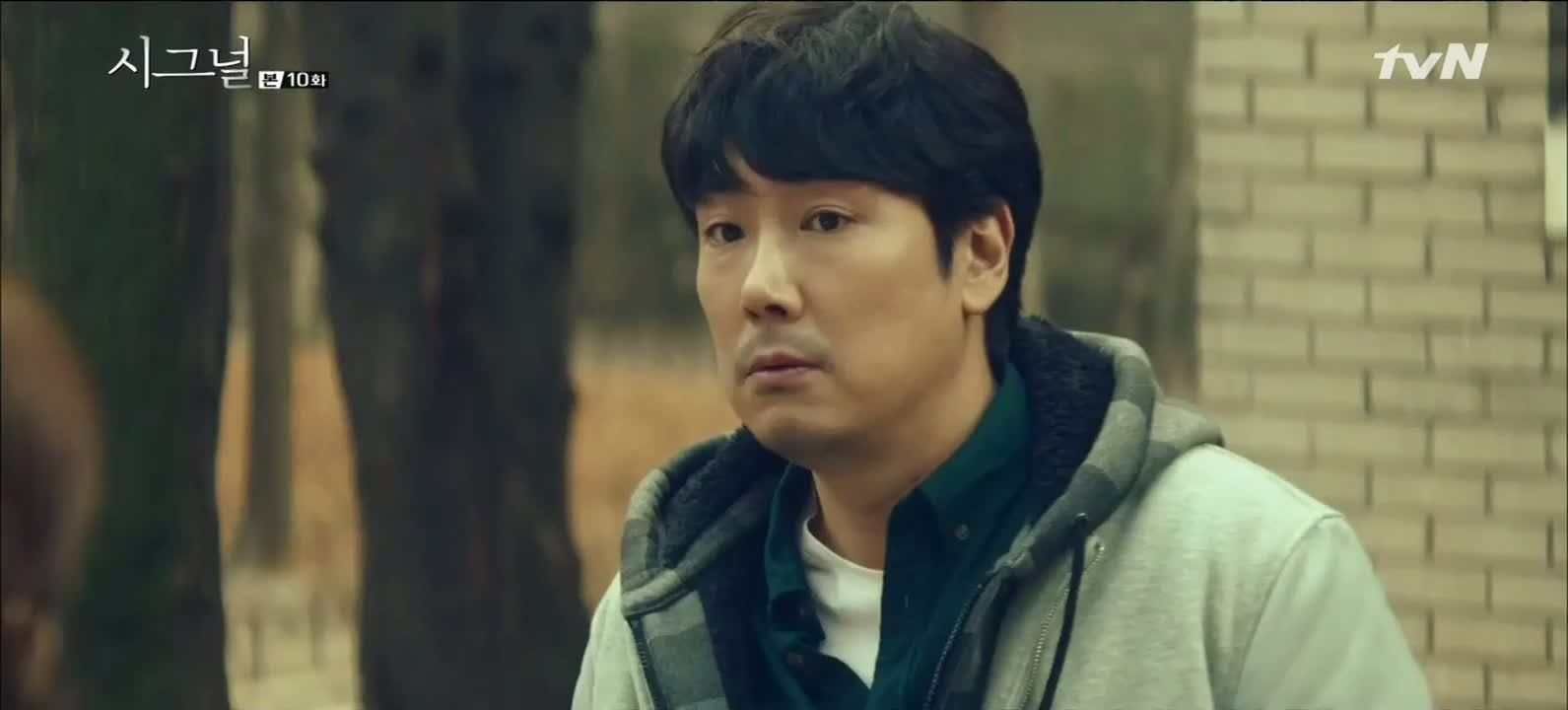 Jae-han takes out a box of dried persimmons addressed to "Detective Cha" from his car—they're from the victim's family in gratitude for arresting the mugger. He admits that he's afraid of the bad guys too, but so is everyone out there.
He's dealt with all sorts of criminals—one even came at him with an axe and that's how he got a metal pin in his shoulder… then admits that he may have embellished the details (in truth, he ran into an oncoming motorcycle). Aw, it's sweet of him to try and make her feel better.
"But what can you do?" Jae-han muses. "Somebody's gotta catch 'em. Somebody has to." No one will judge her if she wants to quit the police force, Jae-han says, but who knows—she could end up being a decent team leader one day.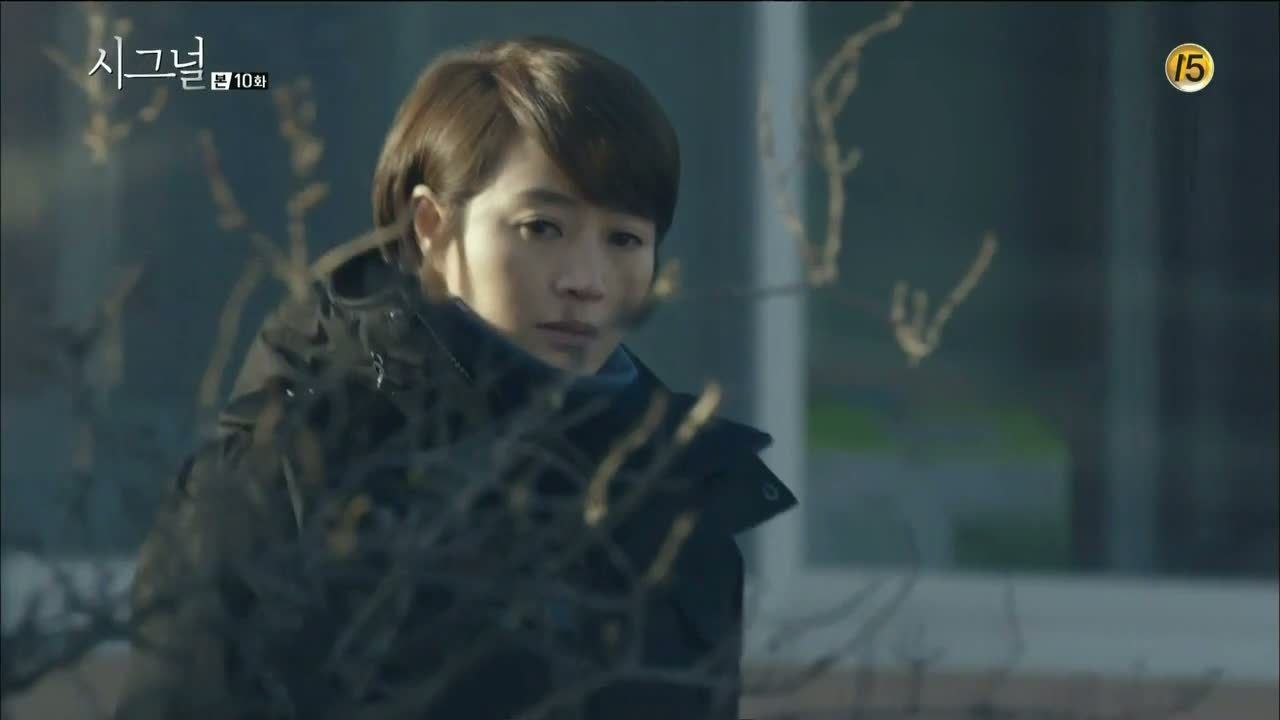 She opens the box to find only one persimmon left. Jae-han quickly explains that all the other guys ate some, but he didn't—he made sure to save one for her. Hee.
Soo-hyun tries to collect herself when she wanders to the narrow street she was kidnapped off of. She forces herself to try and remember that night, then takes a brave step forward, motivated by Jae-han's word that somebody has to catch the bad guys.
Meanwhile, Hae-young inquires about an empty area on the map hanging in the real estate office. He's told that there are only factories there, so he looks into the only one that worked with mercury in the area and made headlines for their illegal disposal of mercury.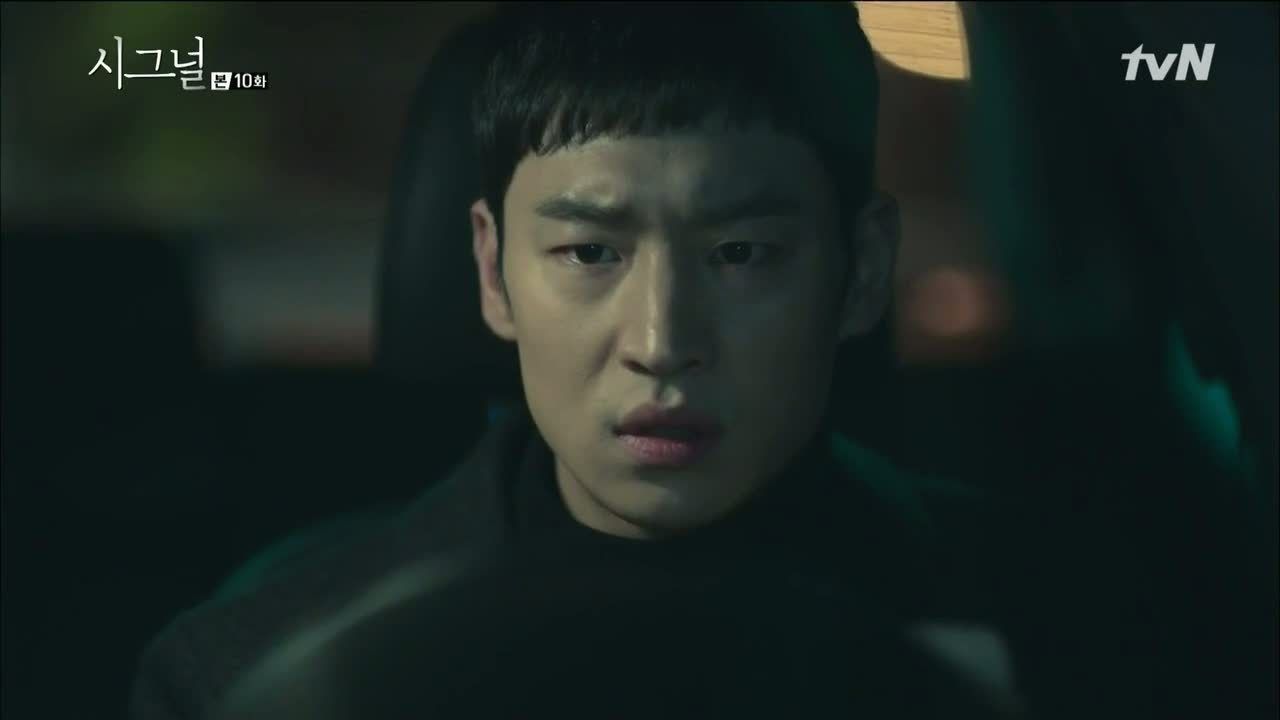 He tries getting through to the reluctant manager about any female employees who went missing last year. Another worker turns her head in interest, asking if it's Seung-yeon. Turns out last winter was a busy season, and Seung-yeon lived in the factory's dormitory. Thankfully her belongings were kept safe.
While Hae-young instructs Heon-ki to perform a DNA test on the remains with the victim's only living relative, he flips through Seung-yeon's journal. On her birthday in early December, Seung-yeon had vowed that she would find a special someone for herself. The subsequent entries mention a man who follows her, but says nothing.
He flips back to the end where Seung-yeon has listed out her daily expenses—all of those items can be purchased at a convenience store.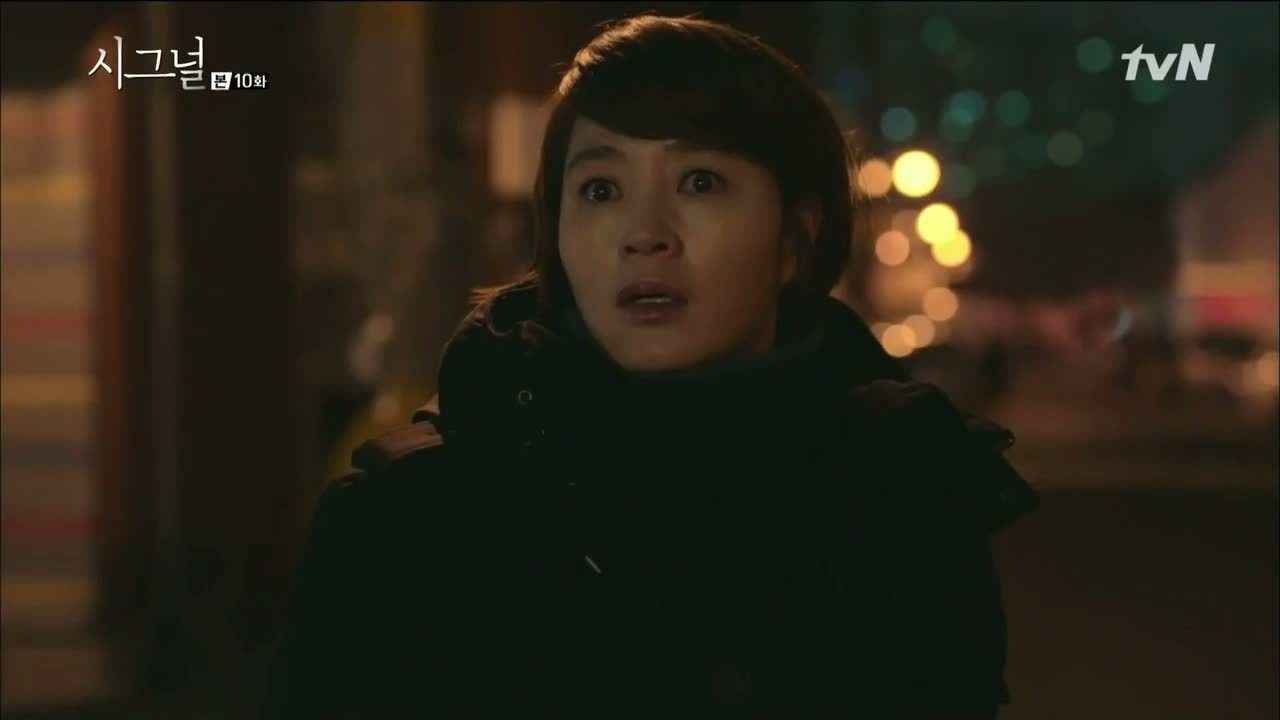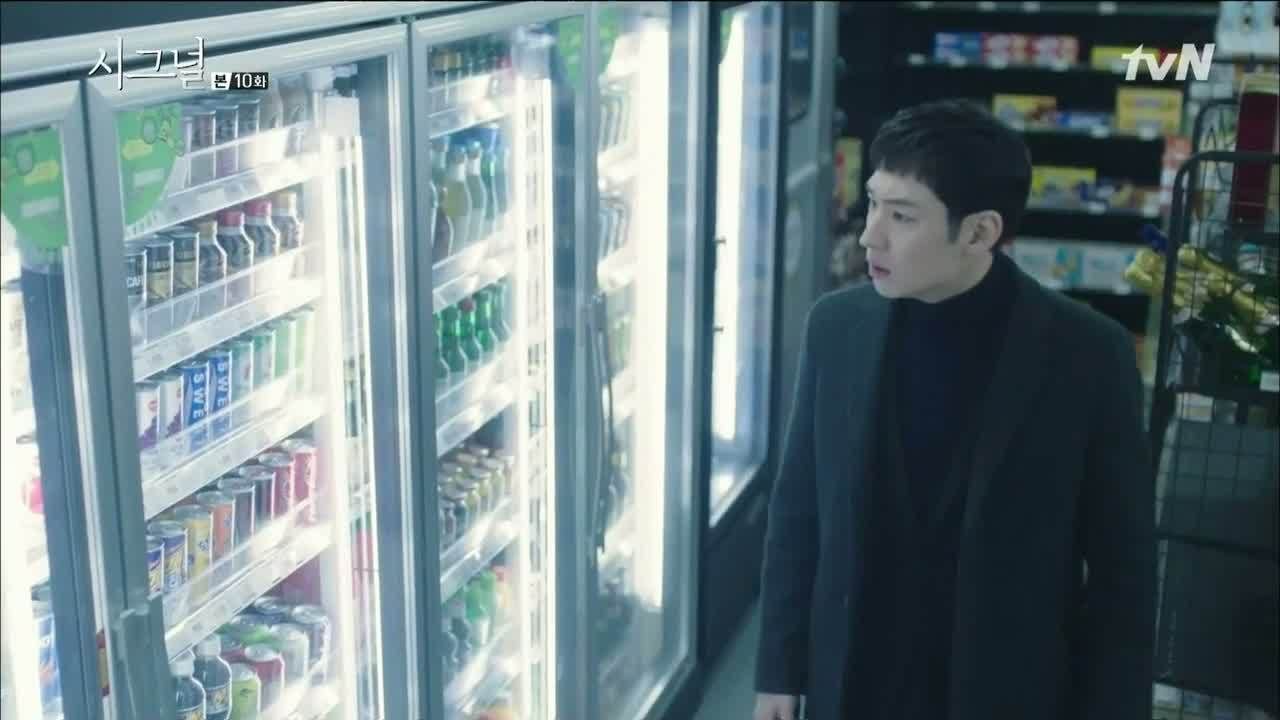 He immediately calls Soo-hyun to share his theory. Unlike a supermarket, no one bothers anyone at a convenience store, and one can always eat alone without being judged. Soo-hyun says he'll meet him and starts running, but that's when she notices the location of the street lights.
She realizes that on the night of her escape, the street lights that were once on her right changed to her left after a fall. So she hadn't only run forward after all—at one point in her escape, she had changed directions.
Hae-young checks out all the convenience stores nearby the factory. He's looking for a male in his mid 30s at the very least, since the killer has been active since 1997. He keeps looking and then bursts into a store that fits the description—one whose shelves are meticulously organized.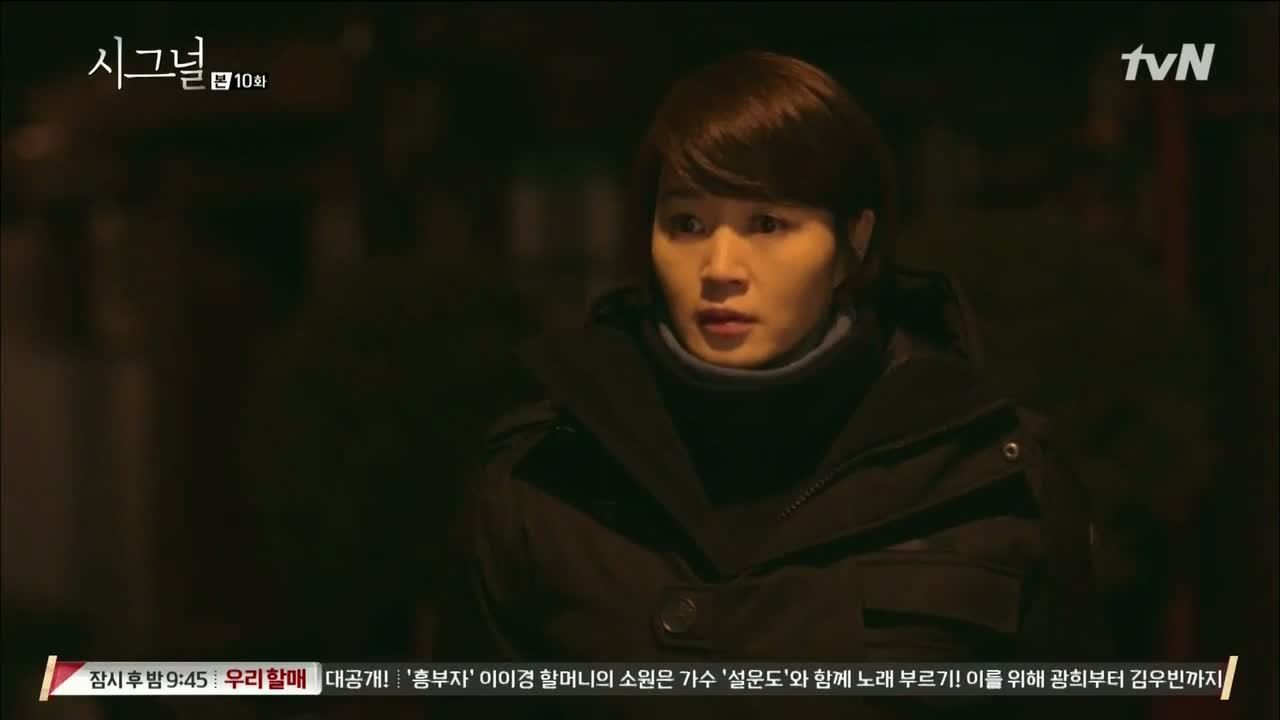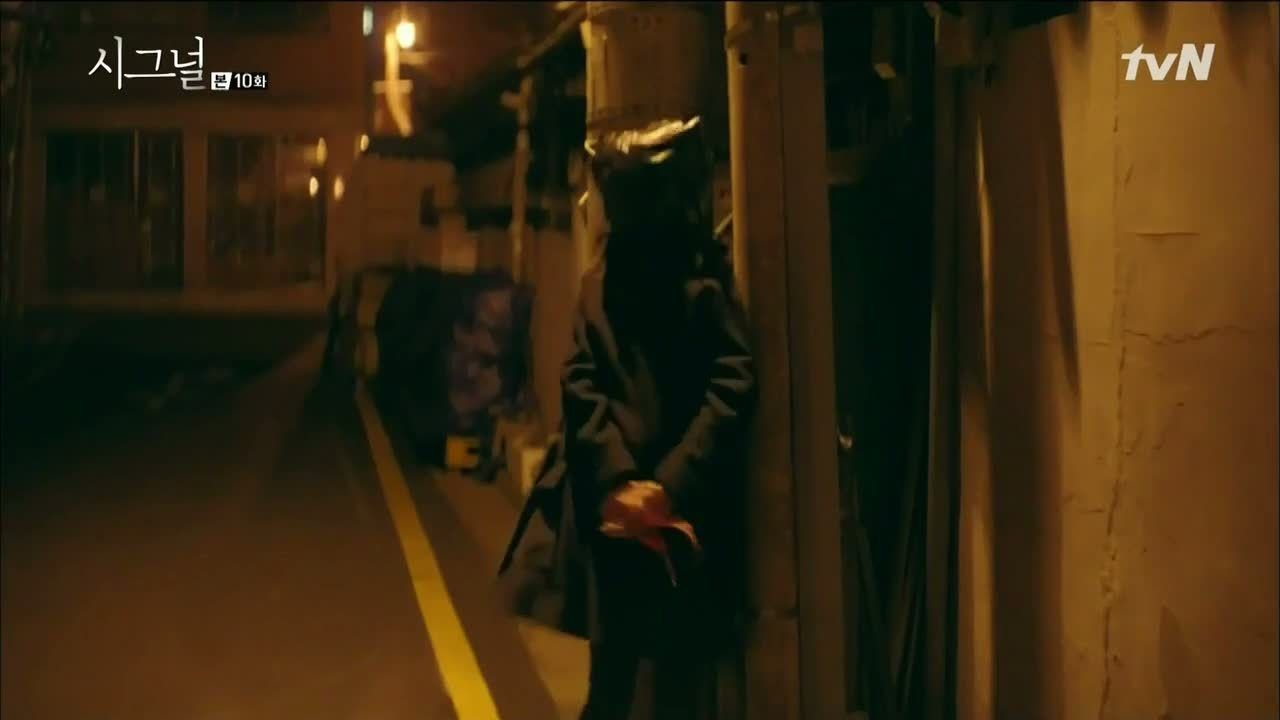 The horrors of that night creep up on Soo-hyun as she carefully wanders through the streets to the place where Jae-han had discovered her. This is where her sunbaes started their investigation, Soo-hyun thinks, because they thought she ran straight from the nearby stream.
But that was wrong because she fell at a certain point, she realizes. So Soo-hyun retraces her steps back to the pole she ran into— the point she had lost her sense of direction. When she'd gotten back up, she had unknowingly run back the way she came from, which explains why the street lights were on the opposite side of her.
And the second thing she had run into? That was the killer. Horrified, Soo-hyun realizes, "The memory I'd forgotten… the one I never wanted to ever remember…"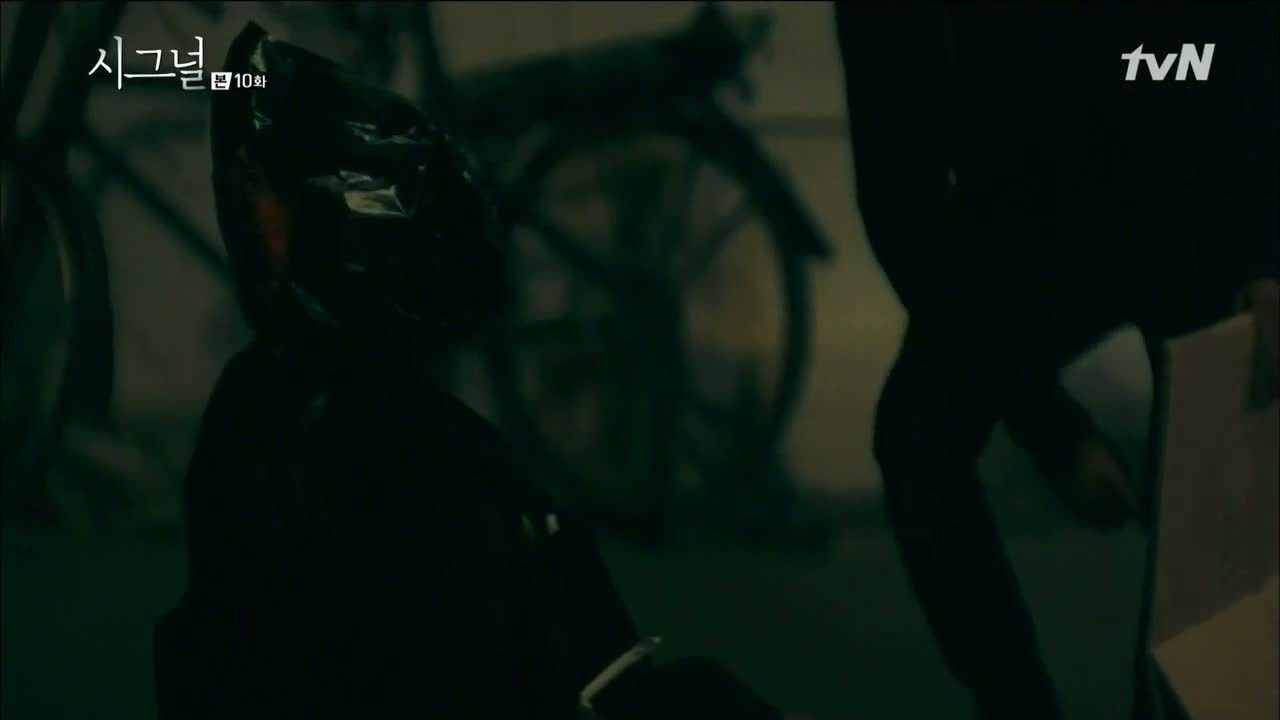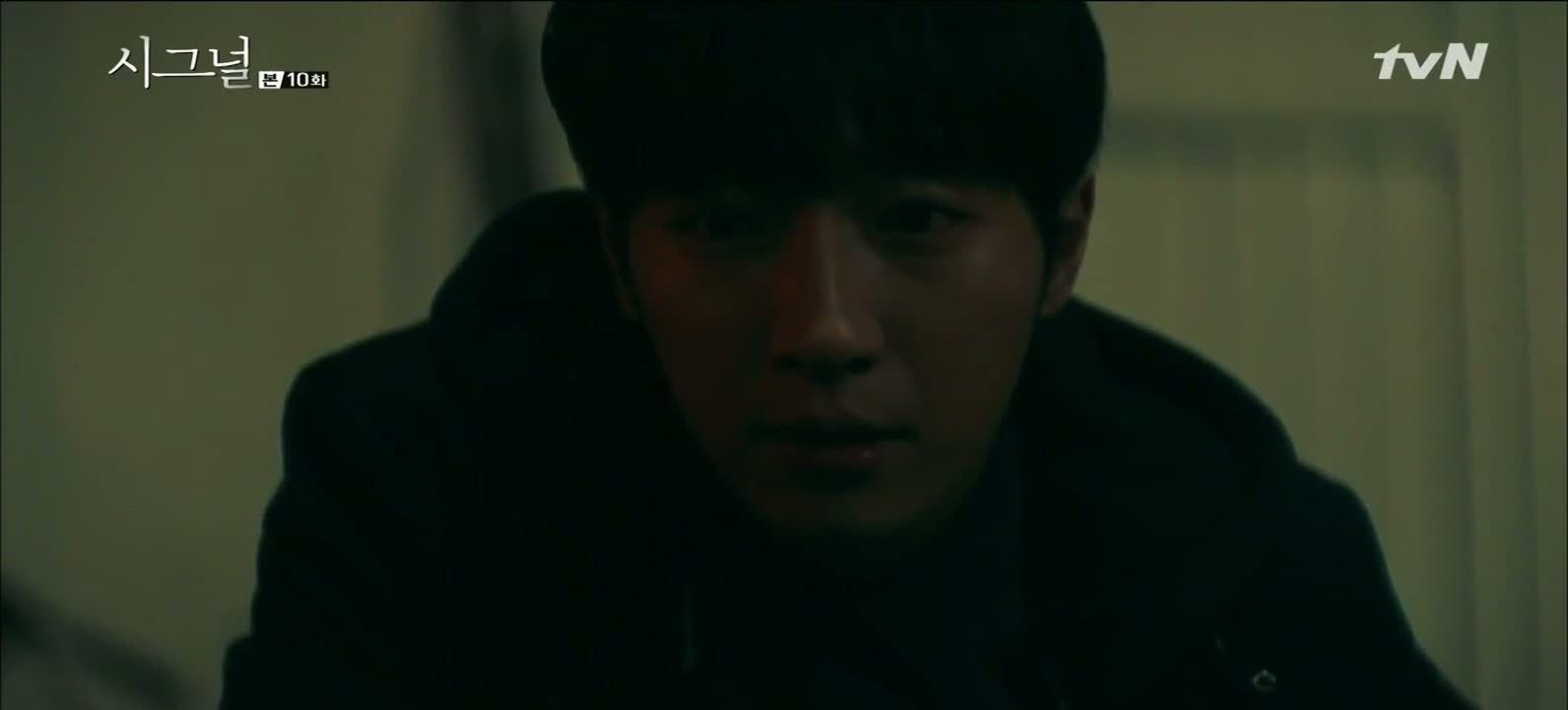 Moments after Soo-hyun had run into the killer, she had heard his voice again, telling her that he'd help her. He'd pushed her back to the ground and startled strangling her. But then Jae-han had called out her name.
Soo-hyun runs back to the same place where she'd been found, and realizes that the killer must have lived somewhere in this area. Hae-young, meanwhile, receives confirmation that Seung-yeon was the ninth victim.
Upon seeing a manhole cover on the ground, she realizes that this is where she smelled the sewer scent. She looks up and sees the house that leads up to it. Over at the convenience store, Hae-young pins a clerk, demanding to know who arranged these shelves.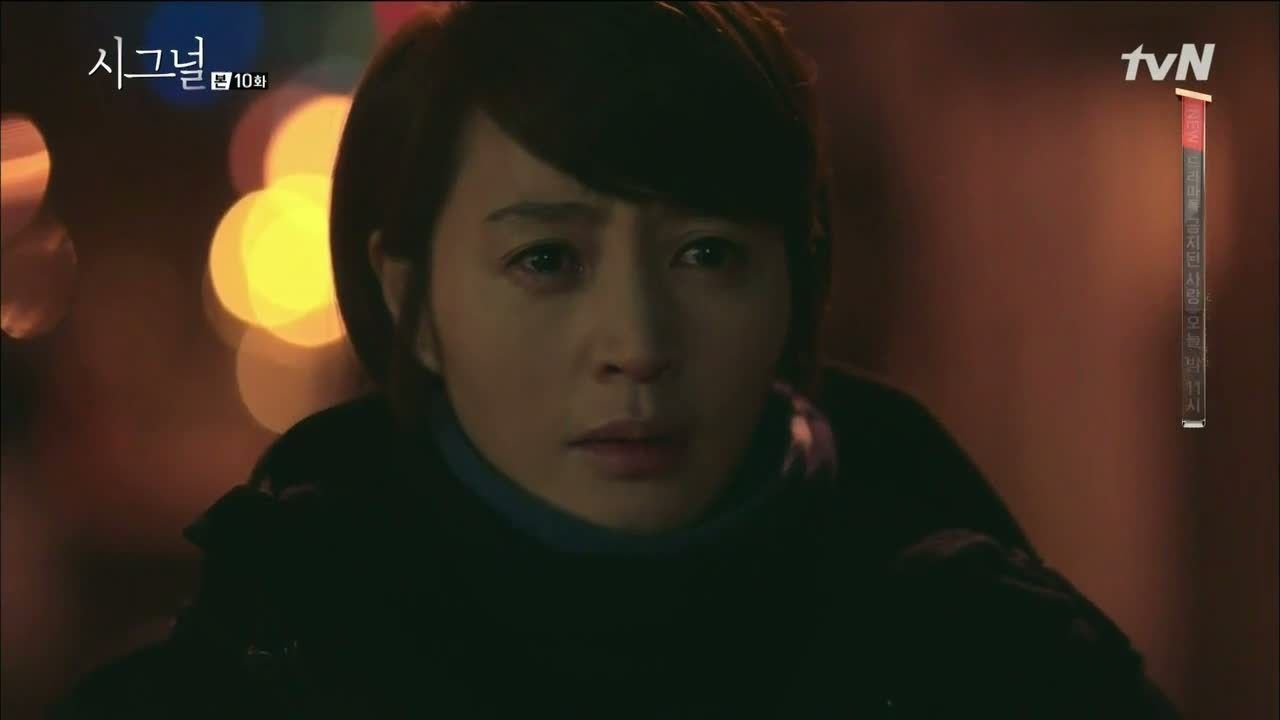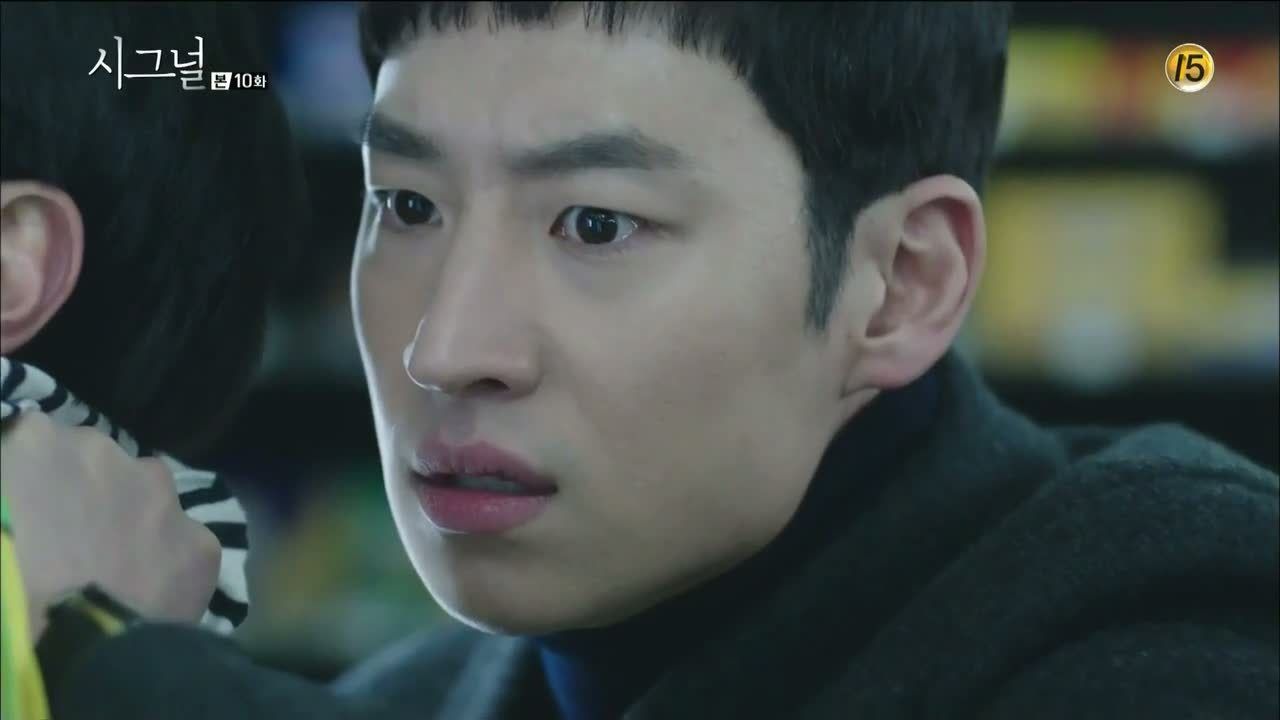 The kid cries that the ajusshi in question already got off work and probably on his way home. Oh shit.
Soo-hyun tries to breathe as she slowly approaches the door. Don't open it, don't open it. She knocks, but there's no answer. Her hand grasps the handle, and she slowly opens the unlocked door.
She peers into the darkness, and a tear rolls down her cheek.

COMMENTS
In these final few seconds, I seriously thought the killer would jump out and attack Soo-hyun from behind with another black plastic bag. I'm relieved that that didn't happen, but could you imagine what a terrifying cliffhanger that would've been?
So I'm as horrified by the details of the Hongwon-dong case as I'm fascinated—I didn't expect that we'd learn of the killer's abusive childhood and see exactly how that would affect the murder victims. Learning more about him ups the creepy factor, now that we know that he repeats the same words that were told to him. We've also been told that the details of the murder changed with the last victim as well, because Seung-yeon was wrapped up in something warm like a blanket whereas the other victims were wrapped in sacks. What's also fascinating is that Seung-yeon was different—she approached the killer first with a silent, warm gesture—one that shook him up.
Moving back to Soo-hyun's kidnapping, I was glad that Soo-hyun decided to come out to the open and seek to do whatever she could to prevent any other killings. At the same time, it drove me mad that she continued to operate alone, placing herself in situations that increased her stress levels, to the places where her trauma began. But the thing is, Soo-hyun knew that her memory was fragmented, even after she remembered that all she did was run, trip, and run again. So while it was dangerous for her emotionally and physically to be so close to where she was kidnapped, she was the only one who would be able to recover those repressed parts of her memory.
I do love the progress in Jae-han and Soo-hyun's relationship in this week's episodes. Again, Jae-han continues to be awesome yet also so very human—he prods Soo-hyun to remember whatever she can because the event is still fresh on her mind while knowing how hard it is for her to relive it. He had no idea how much of an idol he is to her until Hae-young suggested it, and I love that he sought her out himself afterwards. It was his encouragement that kept her in the force, and to test her own limits. It's hard to tell how much of the conversations that Hae-young and Jae-han have influence the relationship with the rest of our characters (without running into the narrative chicken vs. egg dilemma), but we do know that times are changing, hopefully for the better.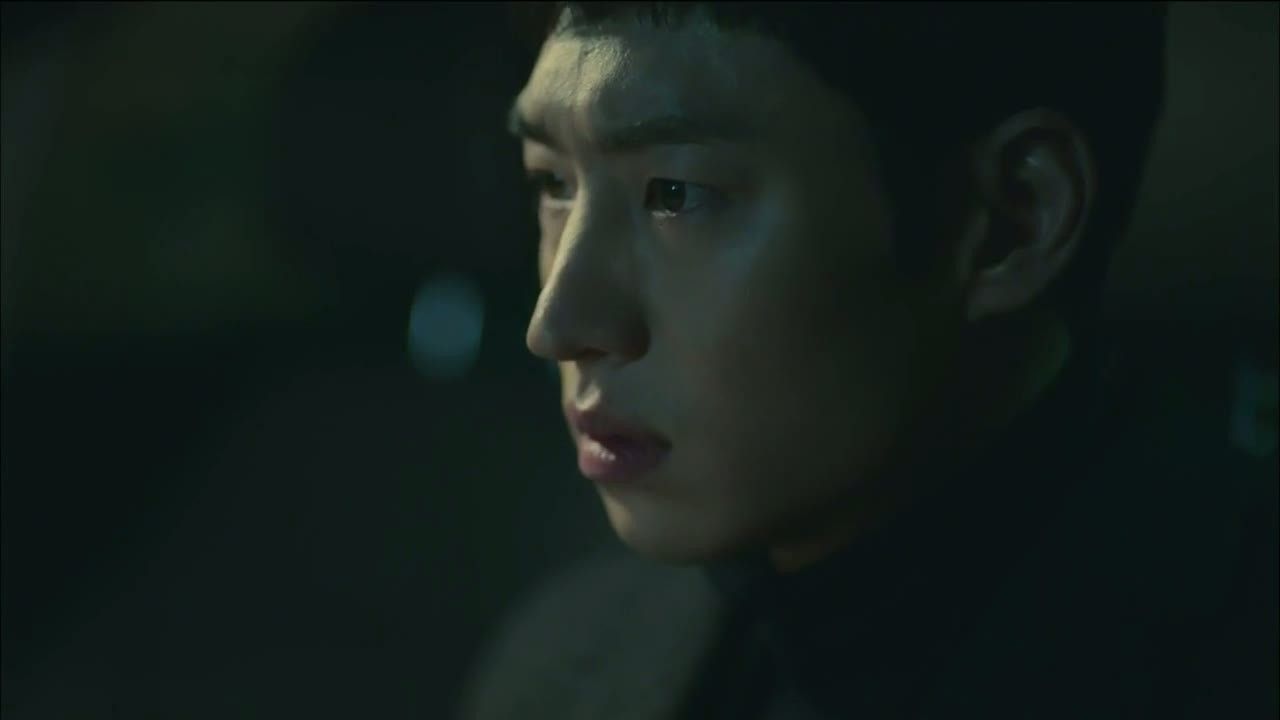 RELATED POSTS
Tags: featured, Jo Jin-woong, Kim Hye-soo, Lee Je-hoon, Signal