Signal: Episode 7
What seems like a simple open-and-shut case turns out have much deeper roots in the movers and shakers in society. Much like our previous cases thus far, there's a link between the past and present, along with other clues that enable us to learn more about a few key characters and the mysterious walkie-talkie that ties this whole story together.
With corruption and power rampant no matter what year it is, this episode only opens the narrative door slightly ajar. And if Jae-han isn't careful, he'll find out just how deep that rabbit hole will go.
SONG OF THE DAY
Taeyeon – "비밀 (Secret)" [ Download ]
Audio clip: Adobe Flash Player (version 9 or above) is required to play this audio clip. Download the latest version here. You also need to have JavaScript enabled in your browser.
EPISODE 7 RECAP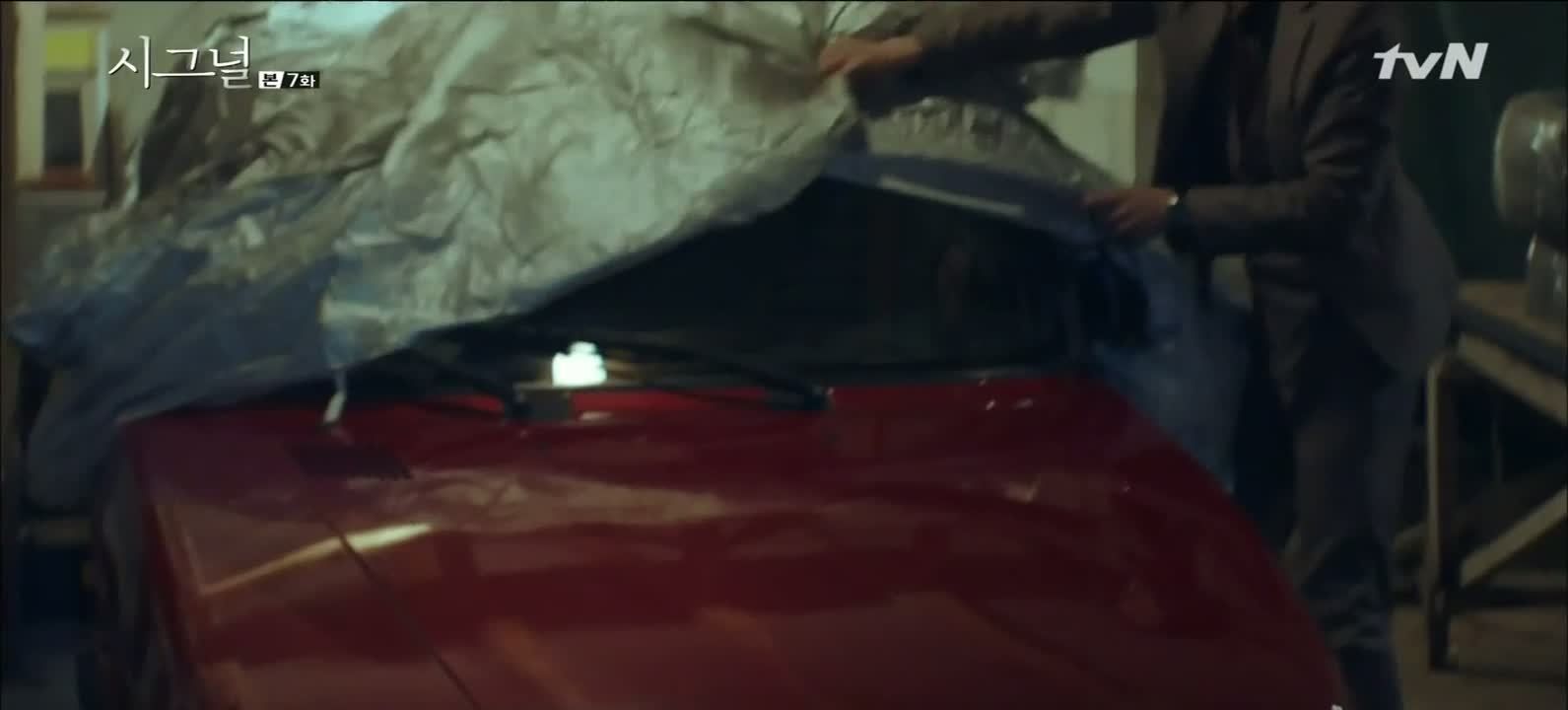 Even if Han Se-kyu hails from privilege, it doesn't take much to draw a scared little mouse out of its hole, Jae-han transmits over his radio. The key to this case is Han Se-kyu's missing red car, which the chauffeur claims doesn't exist.
Later that night, Jae-han tails the driver from the estate to a shabby shed that houses the red vehicle in question, and watches him take said car near a water source. He shows up before the man can push it in and pops the trunk where the stolen goods are.
He arrives at the precinct in the red car and asks his squad chief if bringing in a witness and plenty of evidence is enough to secure a warrant.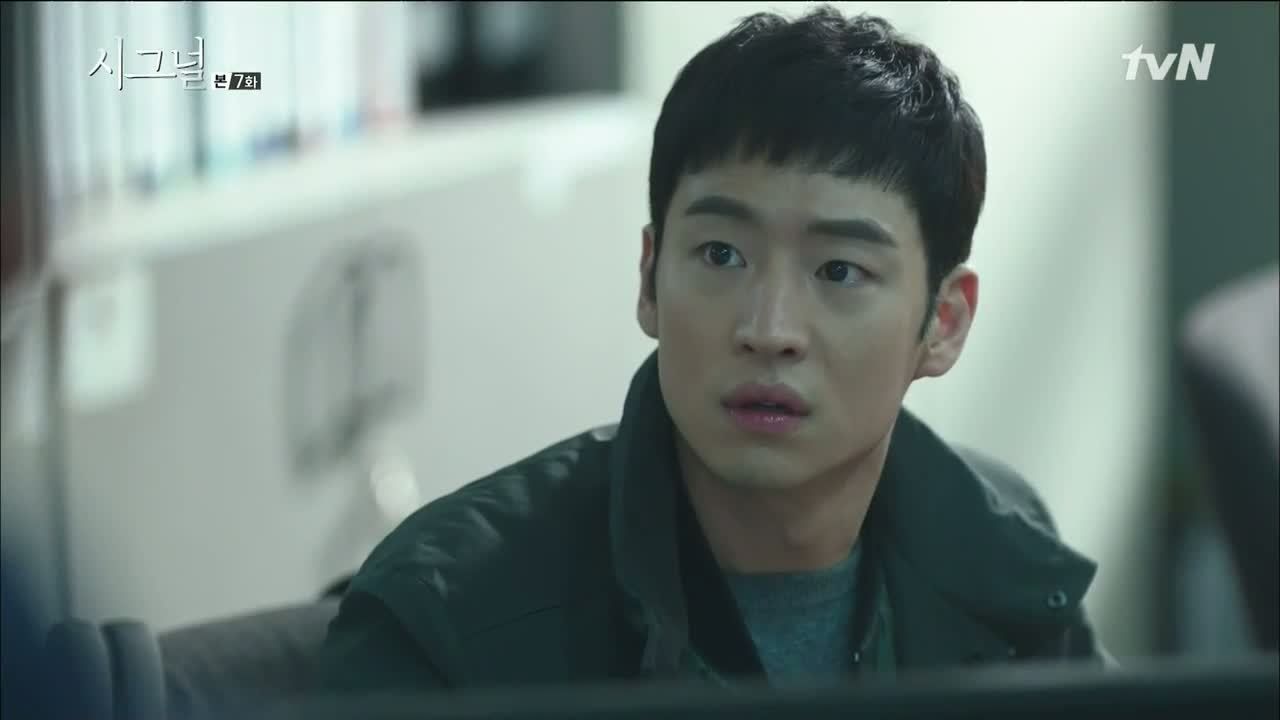 Night passes in 2015 while Jae-han arrests Se-kyu as the serial burglar. The media covers the affair and Oh Kyung-tae is released from prison.
In the morning, Hae-young wakes at his desk and immediately asks his teammates about Soo-hyun. Cut to: Hae-young outside Soo-hyun's place as he carefully rings the doorbell. He introduces himself when Soo-hyun's mother answers the door, and he's happily invited inside. That's good news, right?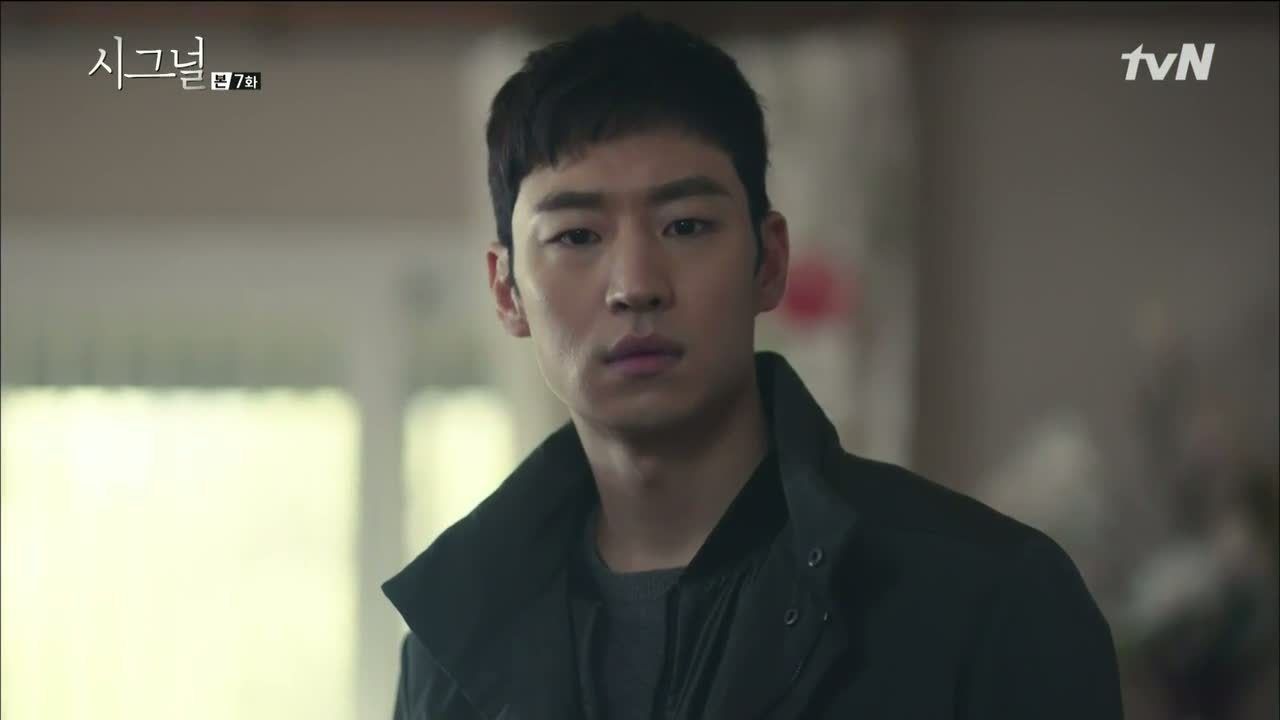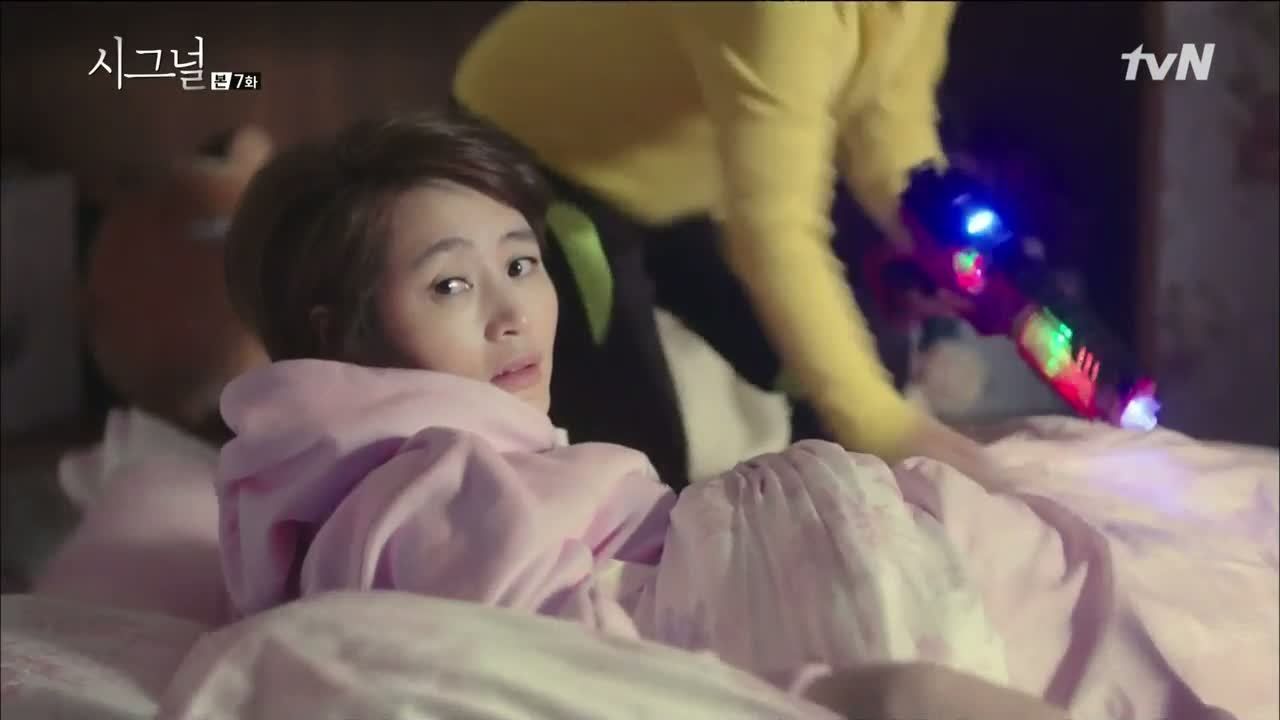 He sees Soo-hyun's nephews shoot their toy guns at a lump on the bed… and Soo-hyun pulls back the covers. He stares in amazement as Soo-hyun lazily asks, "What? Are you seeing a sick person for the first time?"
As it turns out, Soo-hyun had called in sick, and Hae-young had run out, utterly relieved. Soo-hyun's mother wastes no time trying to gauge if her daughter's handsome colleague might be a suitable match for Soo-hyun, who argues that his visit means that work is a mess without her.
She hints at Hae-young to get moving and has to literally kick him out the door to get him away from her mother. Ha.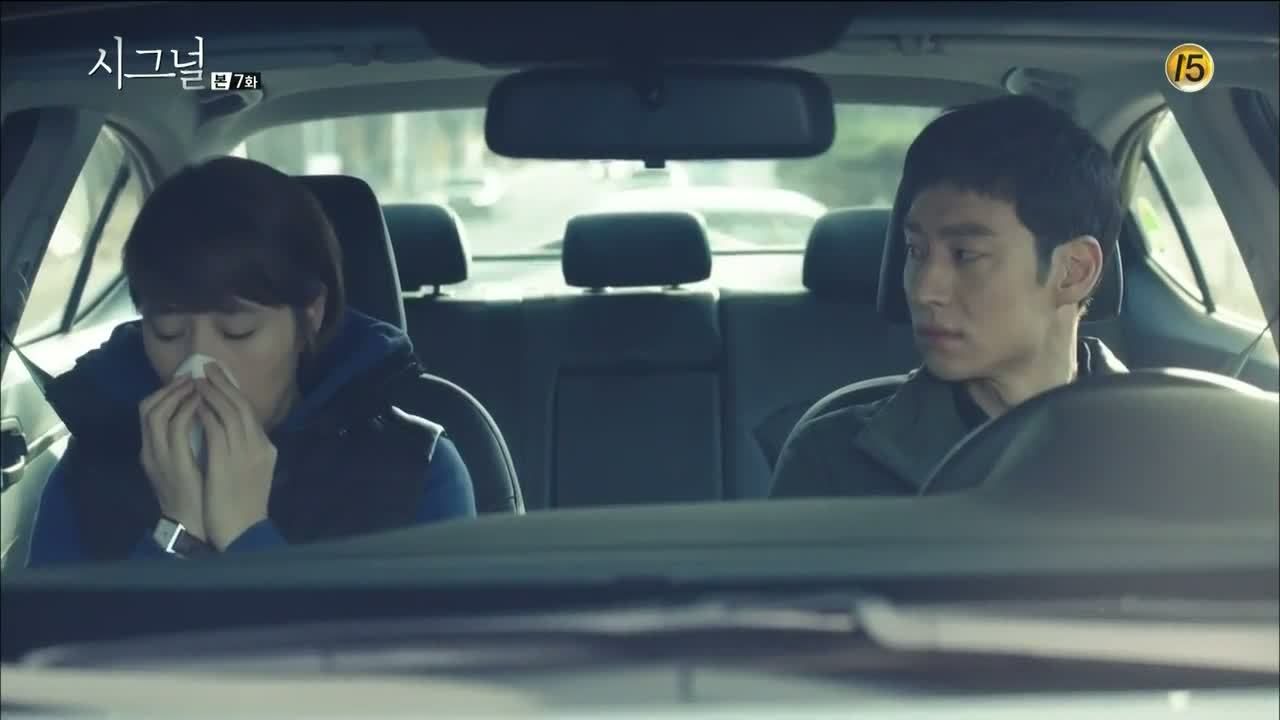 Soo-hyun's suffering from a pretty bad cold, but Hae-young can hardly believe that she's alive and breathing—er, coughing—next to him. His question of whether she ever regretted getting into this dangerous line of work confuses her, since she has no recollection of dying in a fatal explosion in a previous timeline.
Instead of heading to the precinct, she has him drop her off at a nearby sauna and tells him not to slack off in her absence.
Hae-young reads up on the 1995 burglaries at the precinct and discovers that justice was sort-of served: although Se-kyu was found guilty, he only served a six-month jail sentence and a two-year probation. Another startling news article states that Oh Kyung-tae brutally murdered a man—the victim was Yeo-jin's father.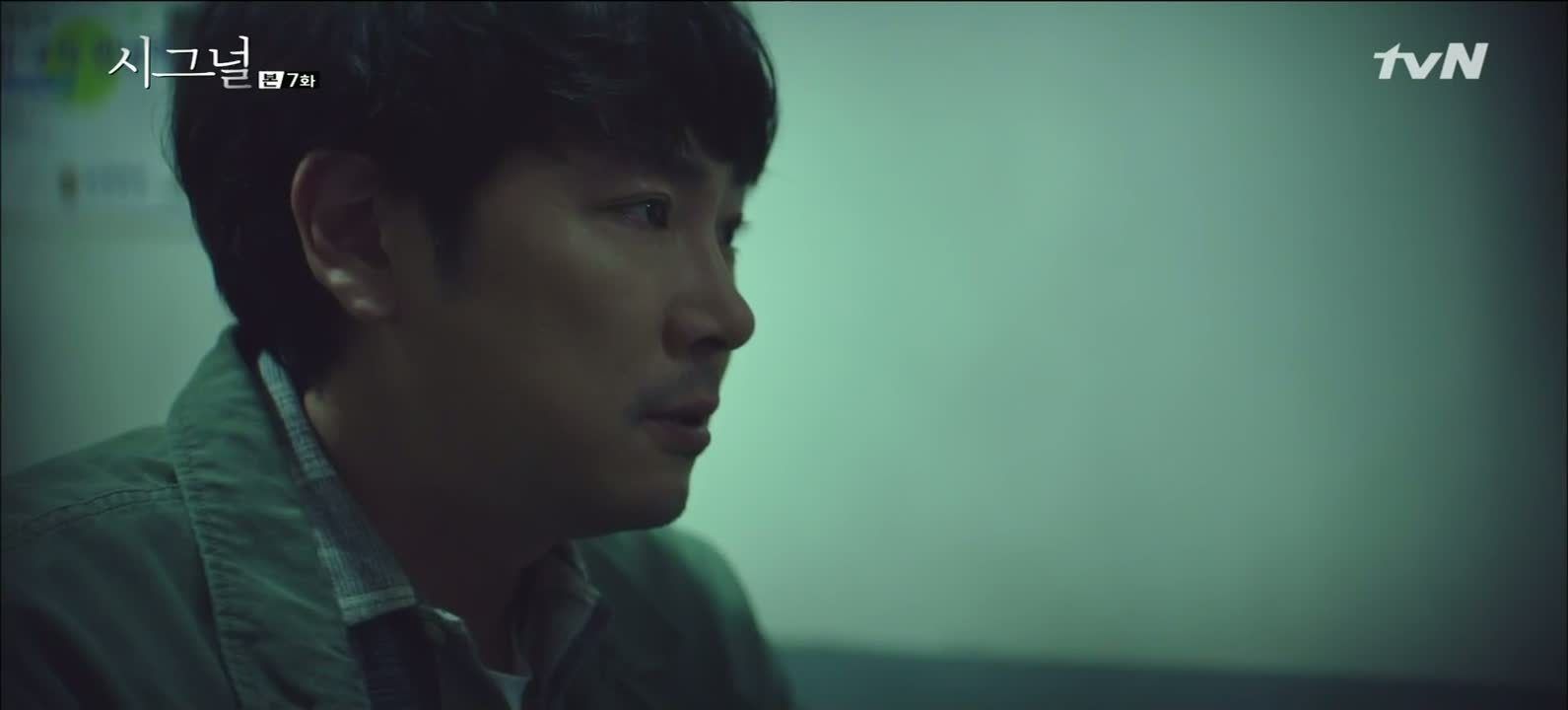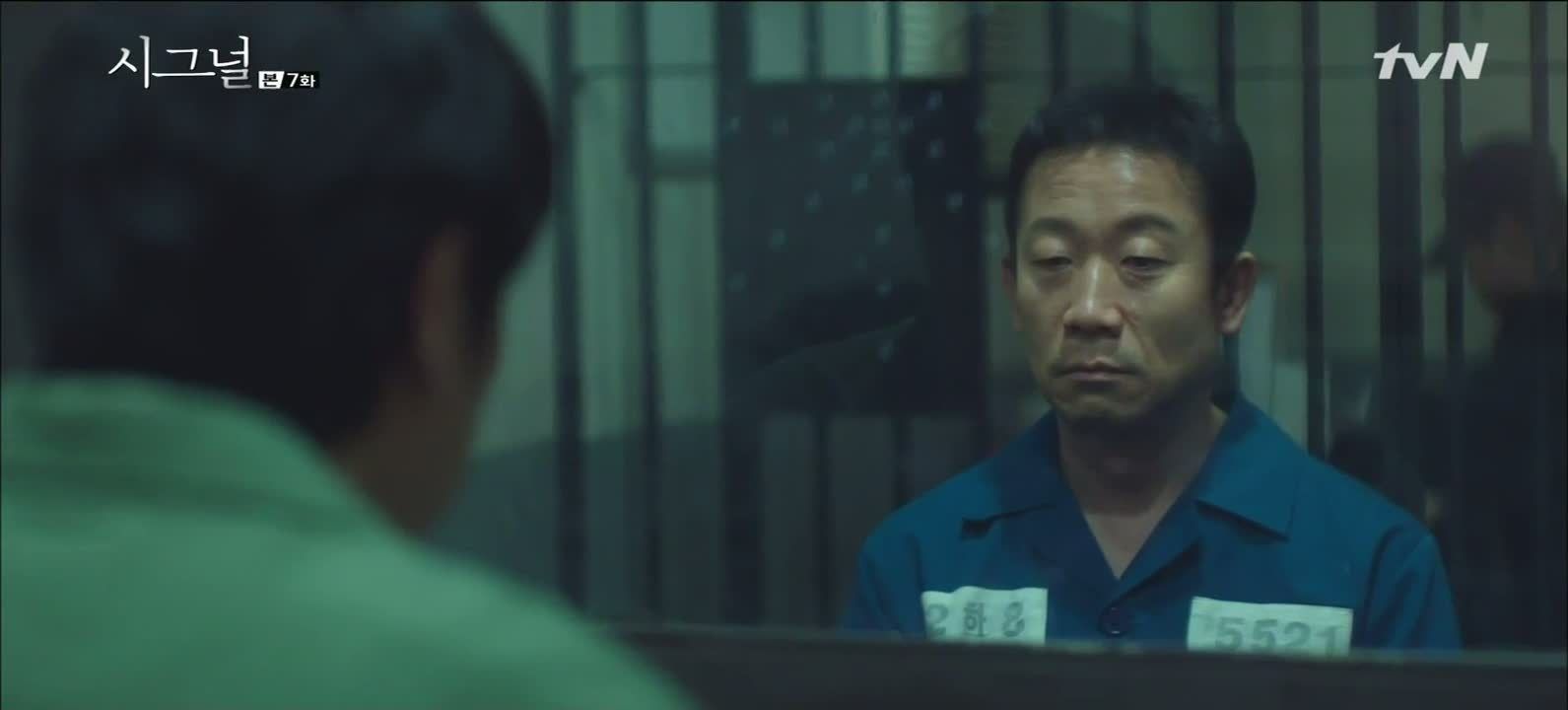 Jae-han pays a visit to Oh Kyung-tae in jail, bitterly telling him that he wouldn't have worked so hard to clear his name for larceny if he knew his friend would end up behind bars for murder. He can't understand why Oh Kyung-tae can't move on, especially when they had set everything right and the rich folks will soon forget this incident.
What's even sadder is that Oh Kyung-tae is no longer alive in 2015—Hae-young is taken to a burial site in the mountains where Oh Kyung-tae and other inmates were laid to rest. He thinks to himself: "Even if the past changes, there are things that don't change—that the world is unfair."
Jae-han confronts his squad chief in the precinct over the ridiculous news headline stating that Se-kyu robbed those houses out of curiosity and not all of the stolen goods were recovered. But his squad chief is packing up his things because he's been transferred elsewhere, and Jae-han asks if it has anything to do with Han Se-kyu.
His squad chief leads him out into the hall for a private chat and discloses that the investigation team looking into the collapsed bridge incident have discovered that there's a lot of money being swapped between the politicians and financial bigwigs in the Jinyang construction project.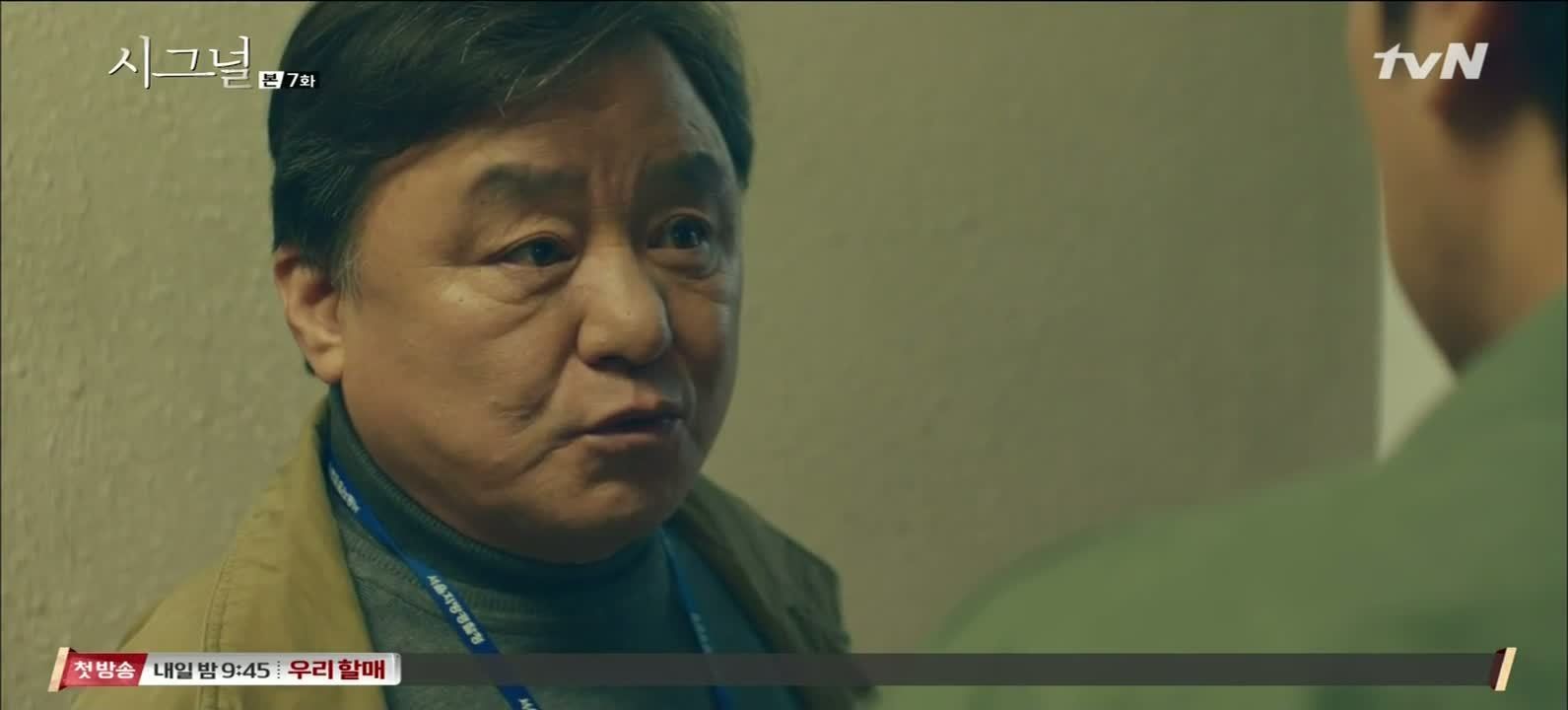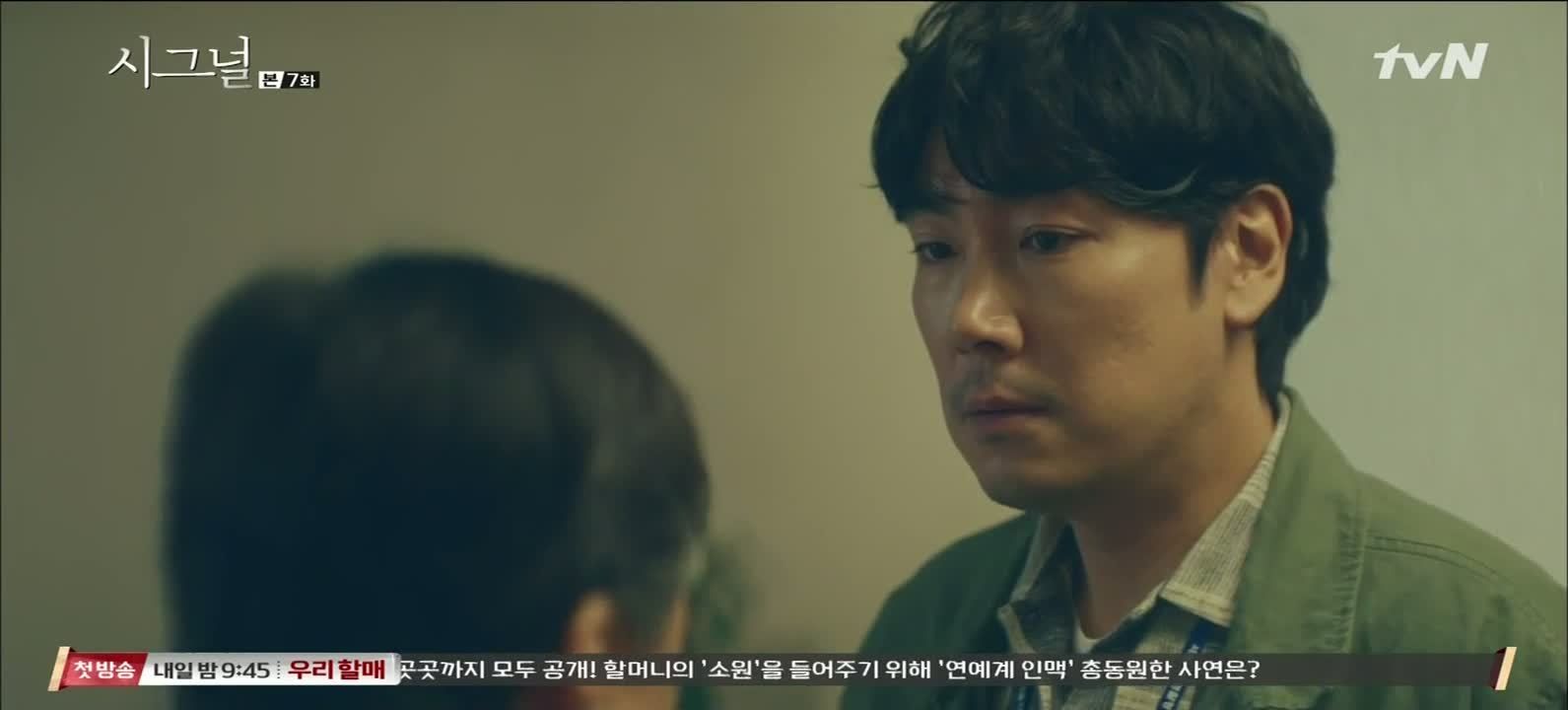 Rumor has it that there's a connection between that and the chaebols that were robbed, and it's possible that Han Se-kyu knew something because there's a crucial piece of evidence among the stolen items that would expose the underlying corruption.
Jae-han retorts that nothing came of it, and ultimately the case is now closed. He's told that this case of corruption is way out of his league, but that's when they're interrupted by the entrance of the new squad chief: Kim Bum-joo, aka the future Director Kim.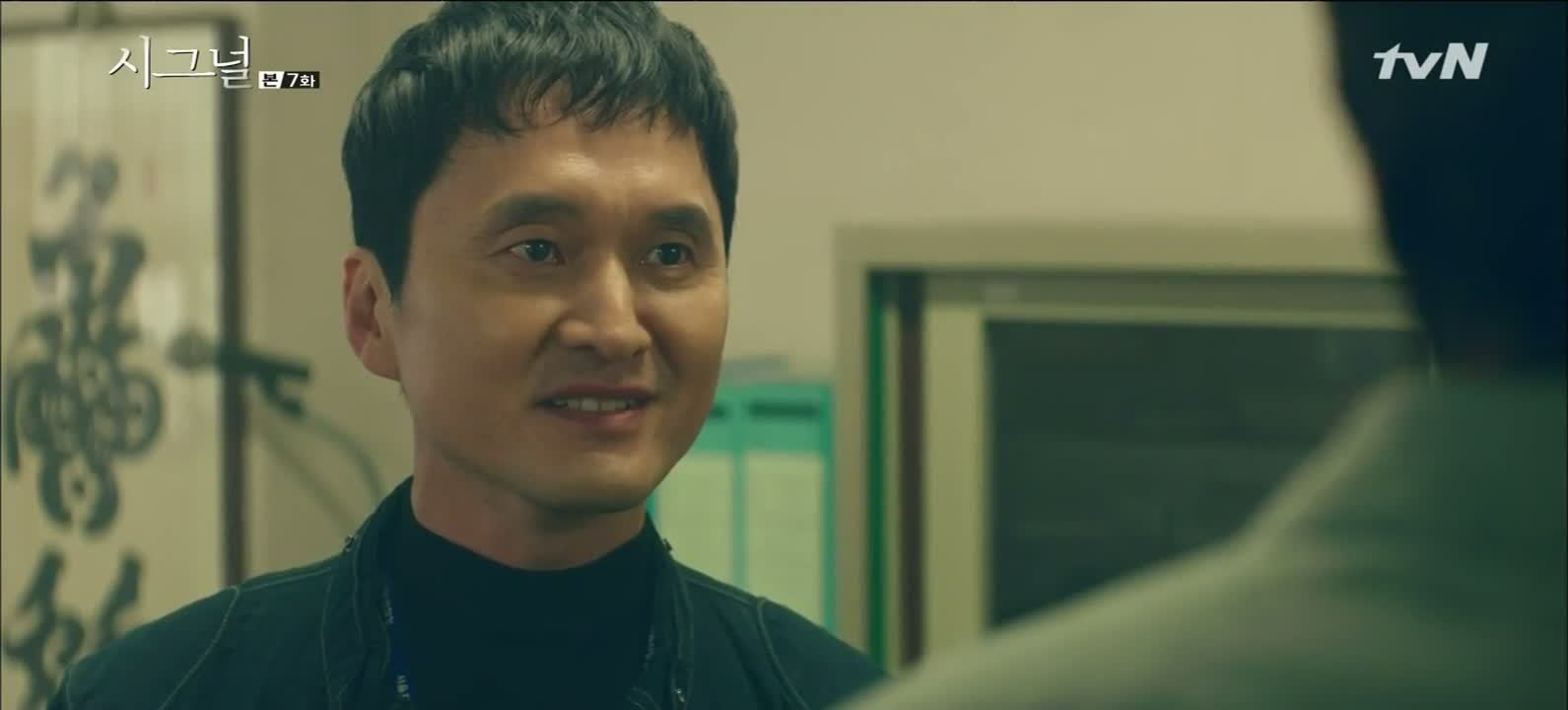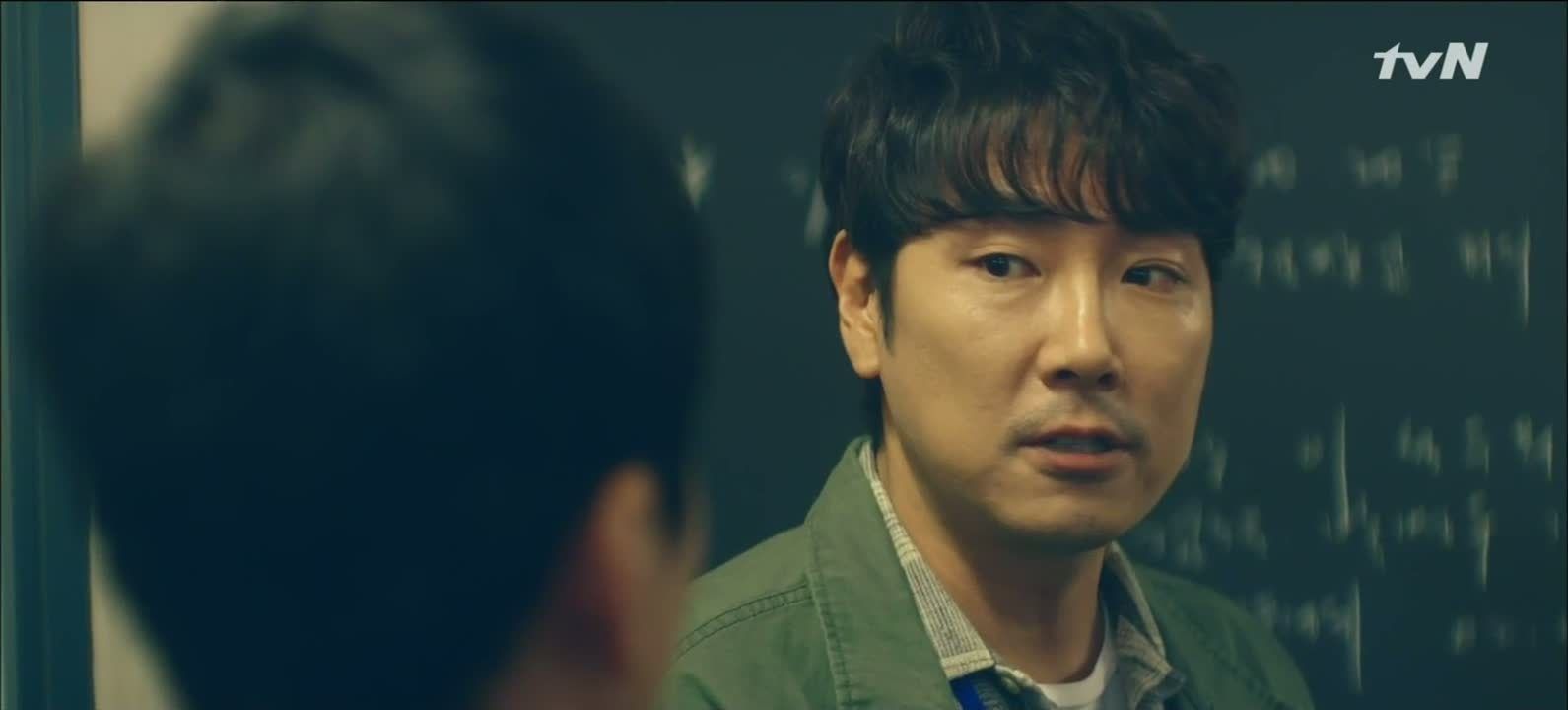 Unfortunately for Jae-han, his defiant reputation toward his superiors precede him, and Director Kim is quick to put him in his place. Too bad this recent appointment only makes Jae-han more curious about what's really going on behind the curtain, and vows to make sure that the director has his work cut out for him.
One item that was missing from Se-kyu's loot was a blue diamond necklace, which Jae-han figures must be the item tied to the corruption in the Jinyang construction project.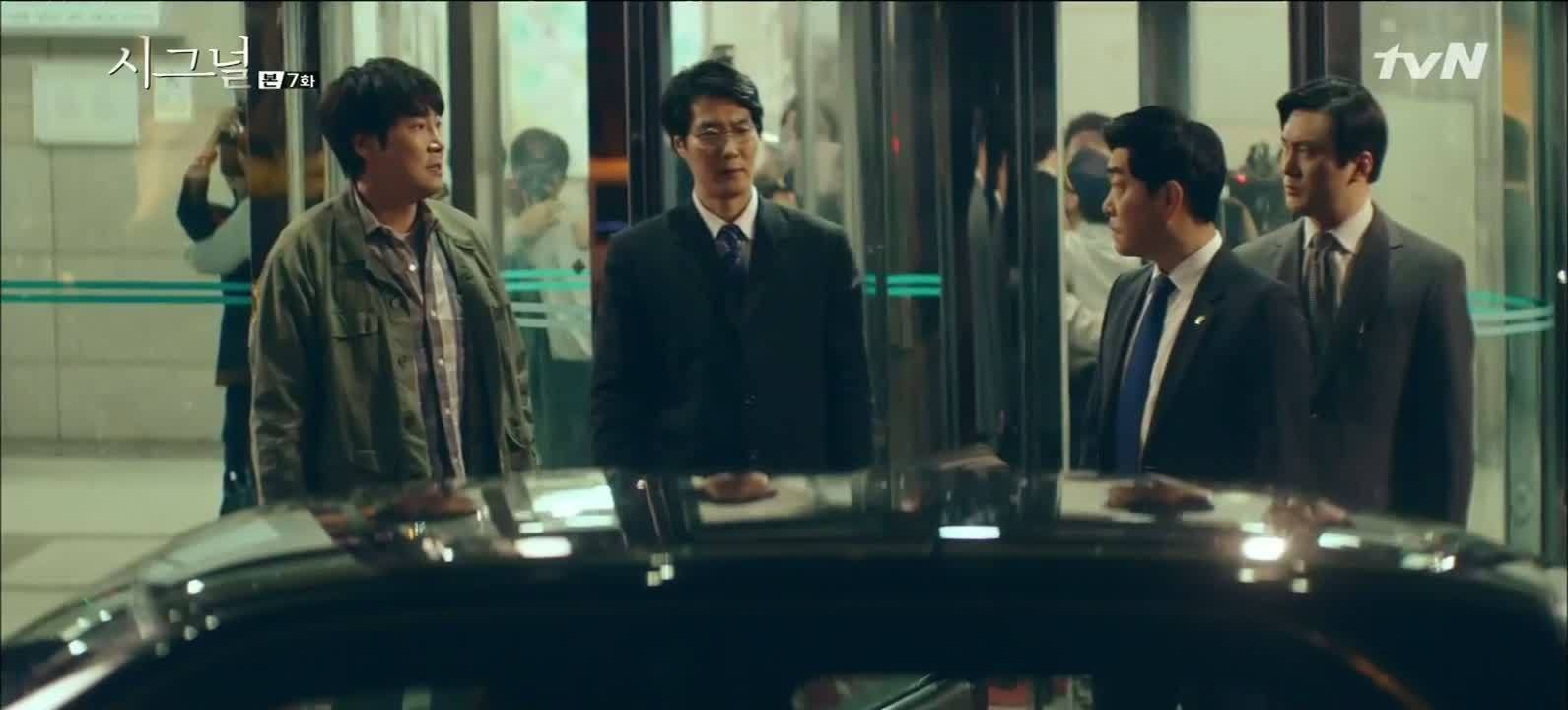 The aforementioned necklace once belonged to Senator JANG YOUNG-CHUL (cameo by Sohn Hyun-joo yay!), who is swarmed by reporters. Jae-han makes his presence known by loudly asking if the senator has recovered the necklace, adding that a settlement was reached between the two parties even though the item was still missing.
He doggedly follows the senator outside and asks point-blank if Senator Jang had no choice but to let Se-kyu off because the blue diamond necklace was still missing. Senator Jang stares at him, but since the reporters are still watching them, he tells Jae-han that he's working very hard with a hint of warning in his voice.
As for Se-kyu, he's dropped off at home after being away for a month and sternly reminded that this arrangement was only possible out of the elite men's generosity.
Hae-young joins Soo-hyun for a cup of coffee on the roof. Wondering if she's feeling better, he advises her not to get sick or injured, then fills in the awkward silence by adding that she needs to take care of herself at her age if she wants to get married.
He passes the moment off as a joke, then asks if she remembers telling him that if he received a transmission from the past, it's better to try to do everything he can instead of living in regret even if doing so mucked everything up.
He disagrees with that now, saying that he thinks one should never pick up a transmission like that because "it really can… ruin everything."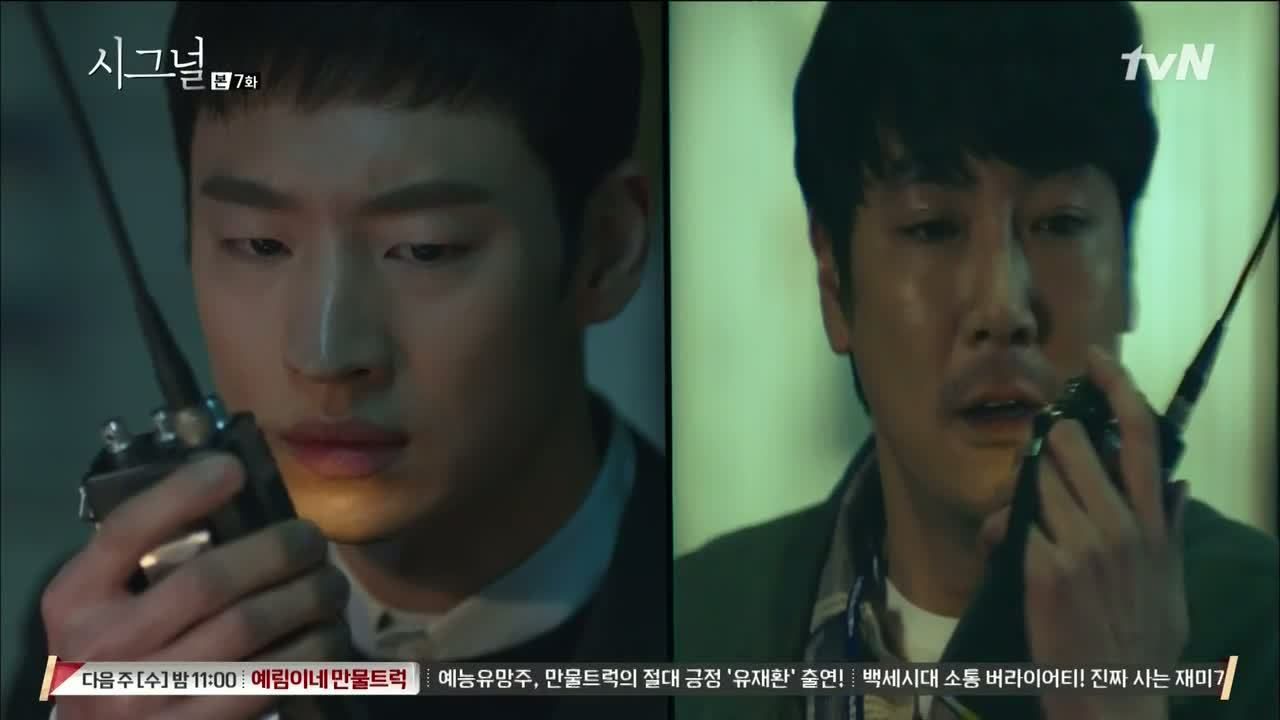 Hae-young sits alone in the precinct when the walkie-talkie lights up at 11:23 PM. He tells Jae-han that he already knows Se-kyu was arrested, and stops Jae-han mid-explanation about a blue diamond necklace and underlying corruption to remind him how Jae-han once wanted these transmissions to end.
He may not know why their particular connection began, but he believes they should stop now. "The world won't change because of what we're doing, right? We've only invited in chaos. It was like that this time too… an innocent cop nearly died."
Now it's Jae-han who desperately asks for Hae-young's help, asking him to tell him where the missing evidence is. In a last-ditch effort to prevent Hae-young from signing off, Jae-han roars that their job as cops is to make sure that all criminals, regardless of their social class, pay for their crimes.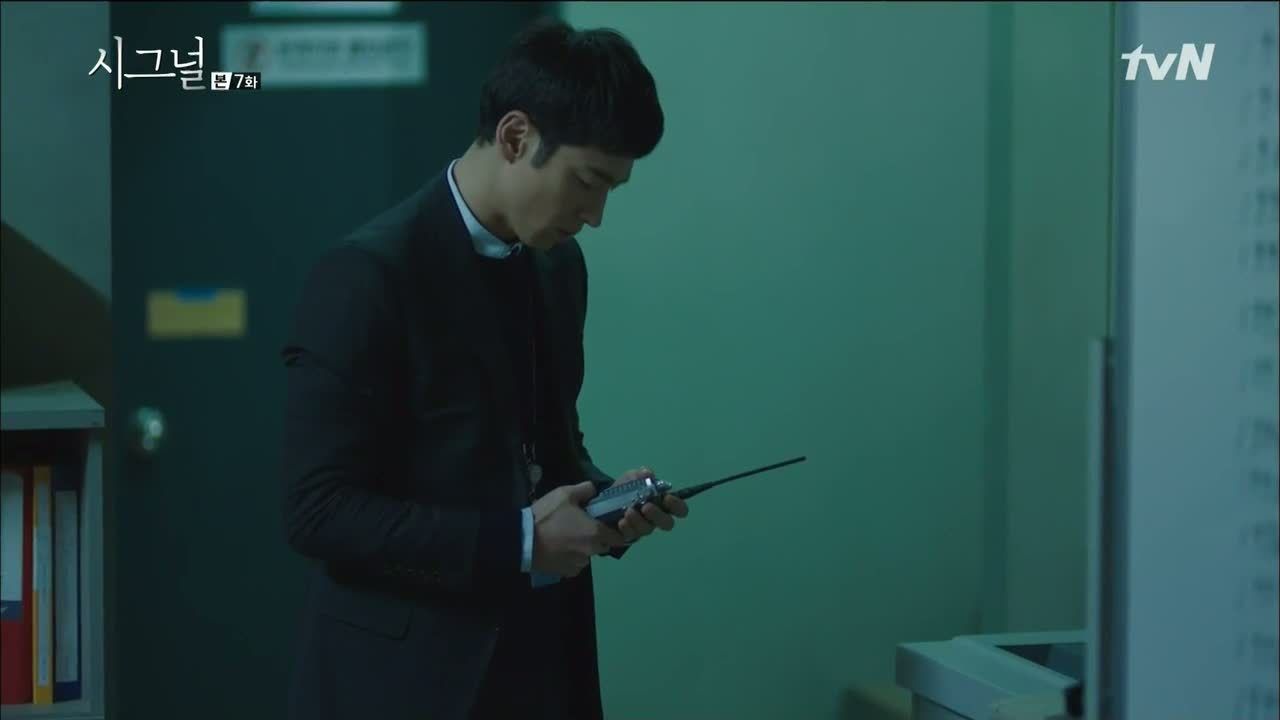 But that's when the connection times out, leaving Jae-han frustrated. Hae-young has his mind made up, as he shreds Jae-han's profile and the case files on his disappearance, and throws the walkie-talkie away as well.
Section Chief Ahn watches Hae-young take out the trash, then ruffles through the bag and pulls out the walkie-talkie, which has a yellow smiley face sticker on the bottom.
That sticker is important because Section Chief Ahn remembers that Soo-hyun was the one who put that on Jae-han's walkie-talkie. Aha, so Jae-han and Hae-young are speaking to each other via the same radio.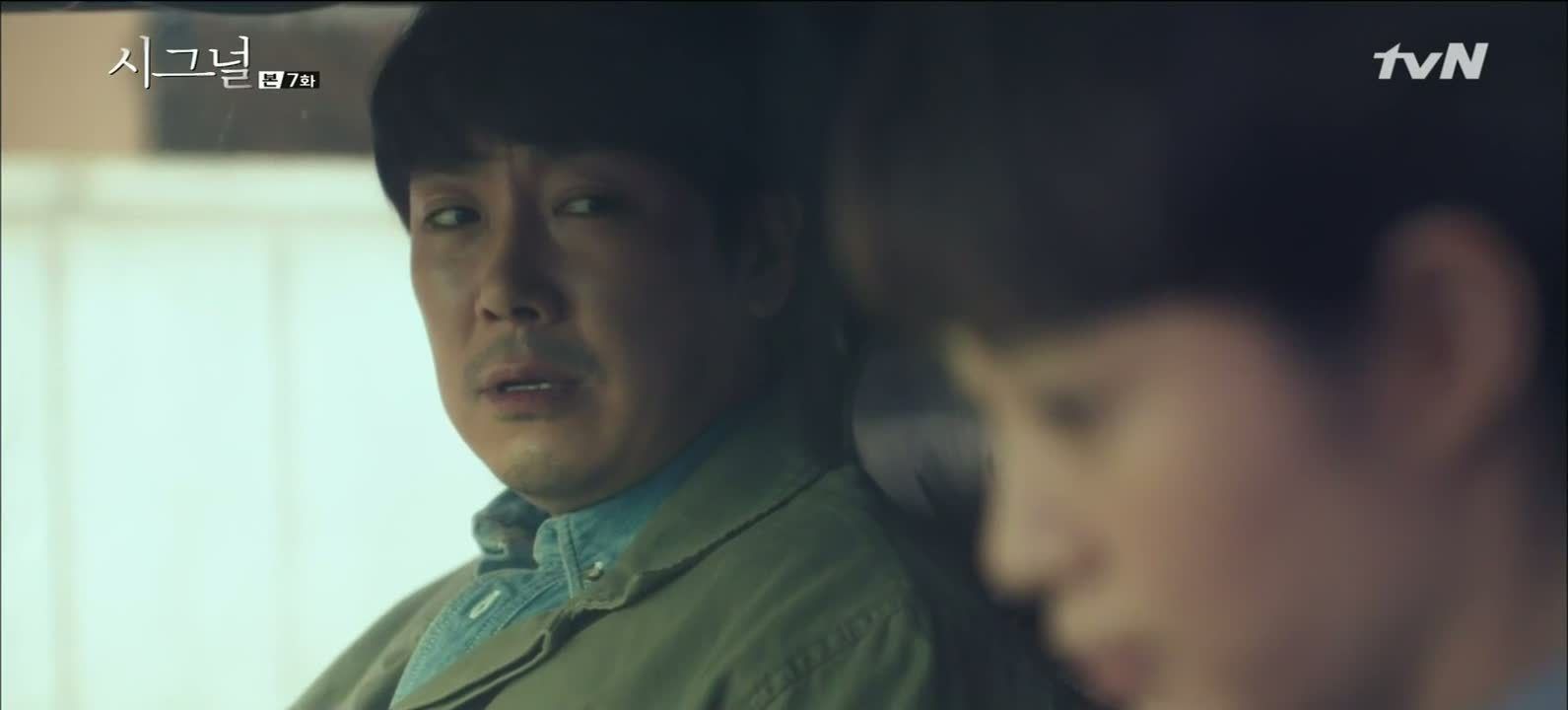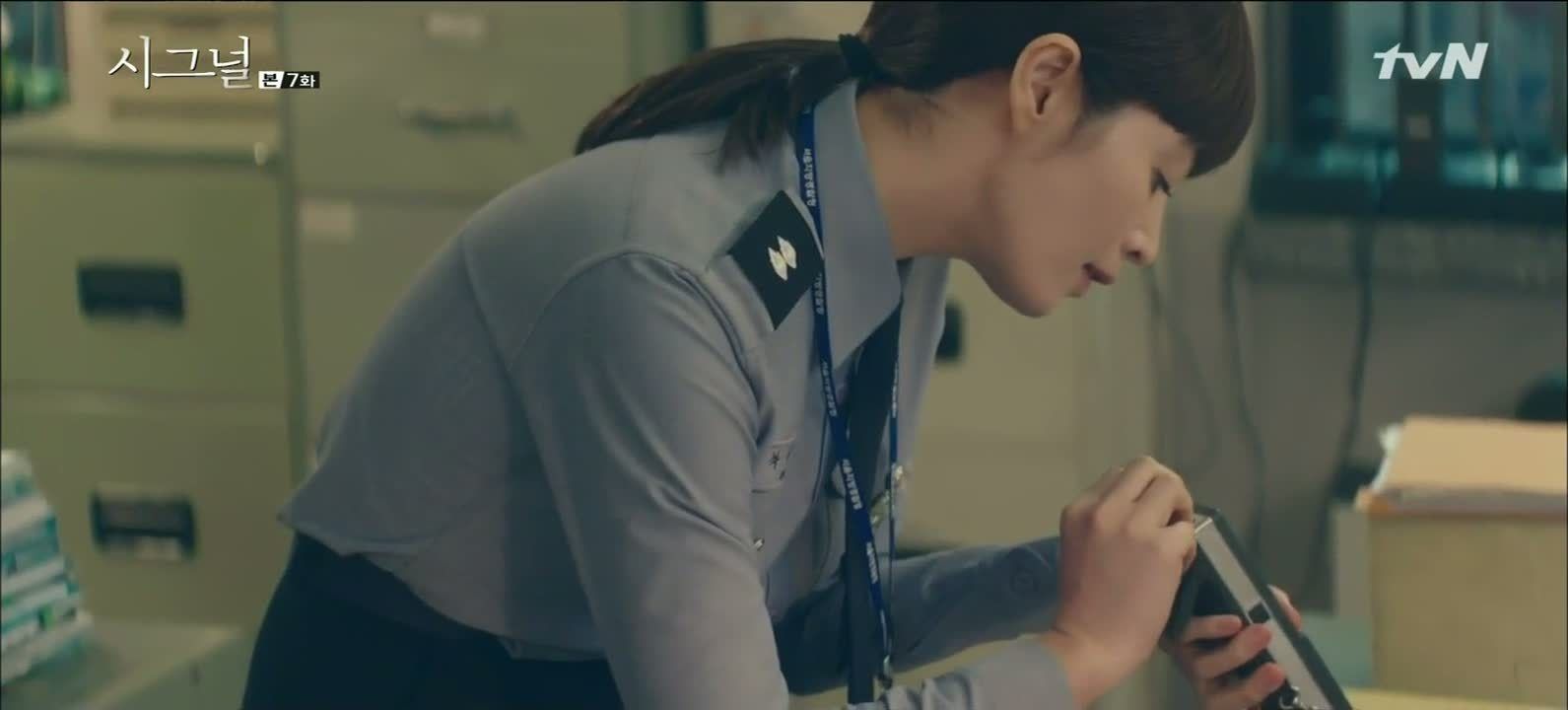 That triggers a time when Soo-hyun had struggled learning how to drive a manual police van, much to Jae-han's irritation. The peanut gallery had enjoyed the amusement unfolding before them, watching her stall over and over again. Still, Soo-hyun was determined to impress and master the stick shift, only to nearly run her sunbaes over. Er, whoops?
Jae-han would always give her a hard time, though it did little to deter her feelings for him. She'd gotten him a canned coffee (because that's what he liked) to thank him for the driving lesson, then quickly scribbled out the heart for an exclamation point instead.
When she'd been caught admiring Jae-han's walkie talkie—his good luck charm—she had secretly placed the yellow smiley-face sticker on the bottom.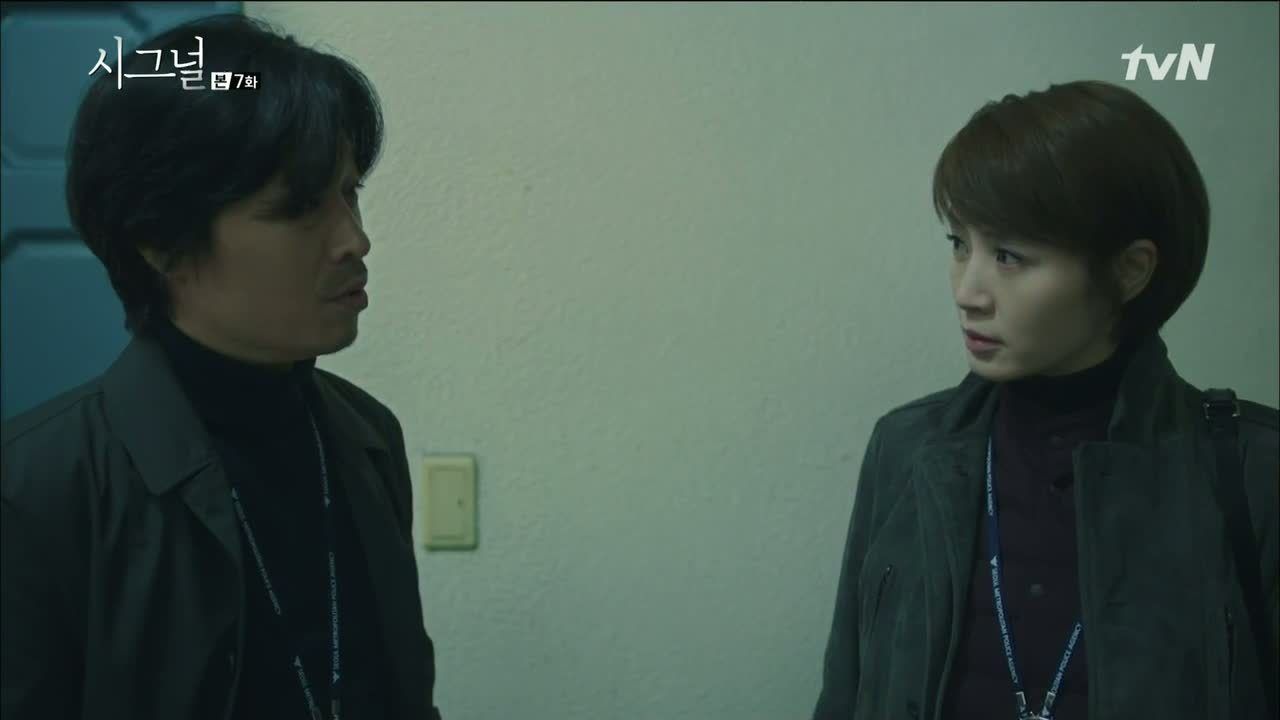 When Soo-hyun asks why Section Chief is bringing up the walkie-talkie now, she's told that her appearances at the NFS building are widely known. Furthermore, she isn't the only one asking about Jae-han—Hae-young is, too.
Hae-young had approached him about Jae-han, Section Chief continues, and explains what we already know: that there's no mutual connection between the two men. Hae-young had also asked for Jae-han's records, which makes his ongoing private investigation even stranger.
She wastes no time in confronting Hae-young when she regroups with the team, but barely gets a word out before they get a visitor. Although she doesn't recognize the man, he does remember her, adding that they met twenty years ago when Jae-han was around.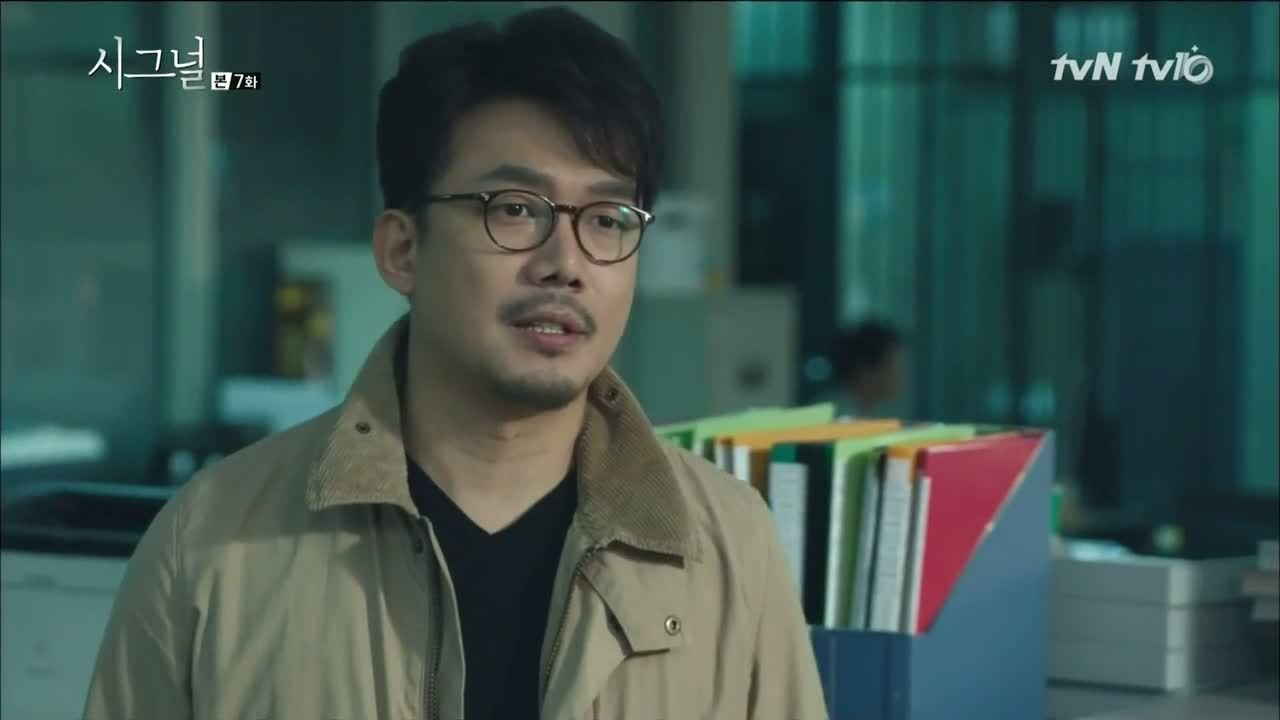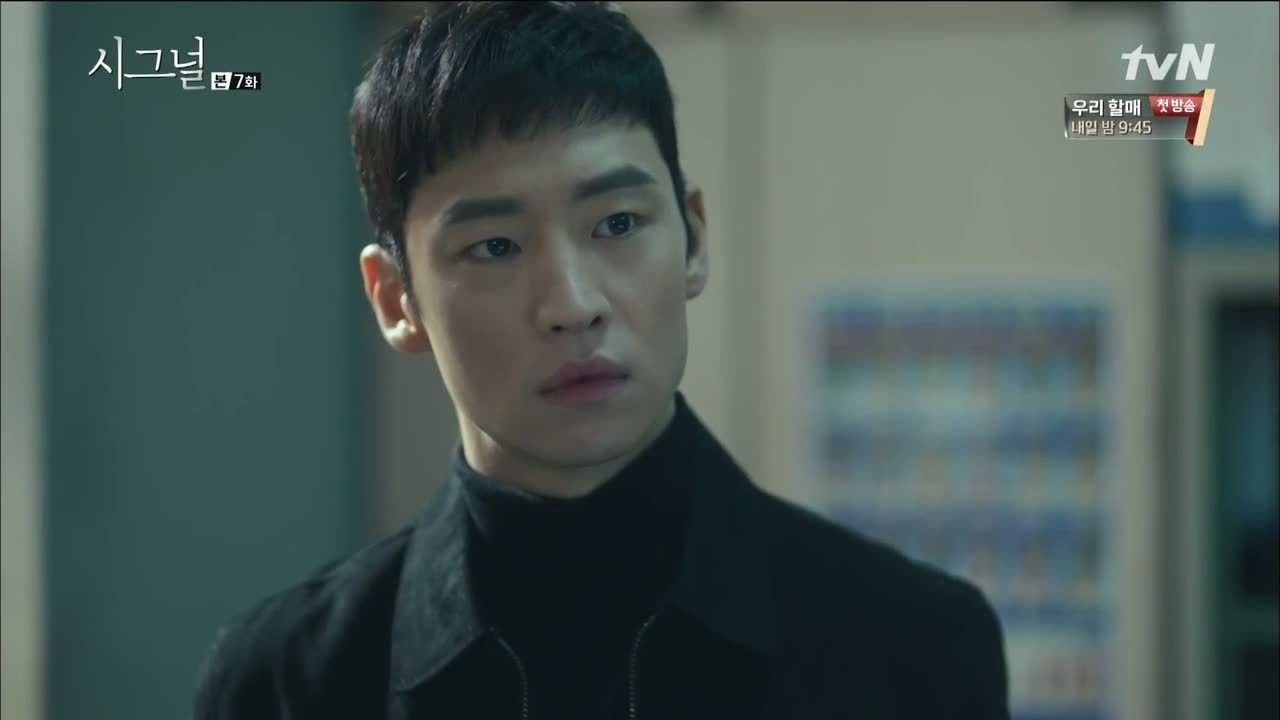 Soo-hyun doesn't miss how Hae-young hangs on the name, though the latter says he knows someone who shares his name. Still, he's in earshot as the man explains that he came looking for Soo-hyun to take on his case: a fiancee who died twenty years ago by the name of SHIN DA-HAE.
They had met when she was an aspiring actress and he a photographer assistant. One unfortunate day, she had suddenly committed suicide. There was a suicide note and her body was found in a lake. His request? "Please… help me find her."
It's certainly a strange request, but the man explains that he thought Da-hae had taken her own life back then. He shows Soo-hyun the last picture he has of her, taken at a cafe they frequented. He says he went back there every now and then, out of habit, and when he stopped by a few days ago, he'd seen a startling sight: a woman sitting in the same spot.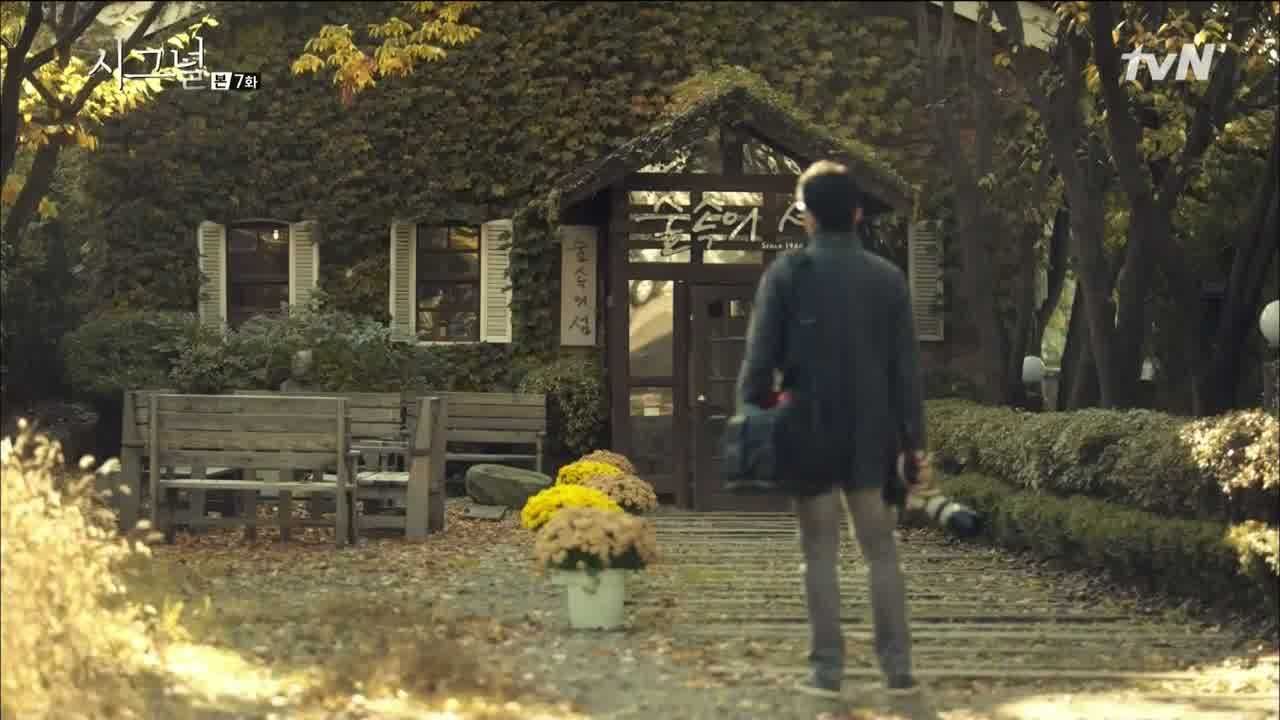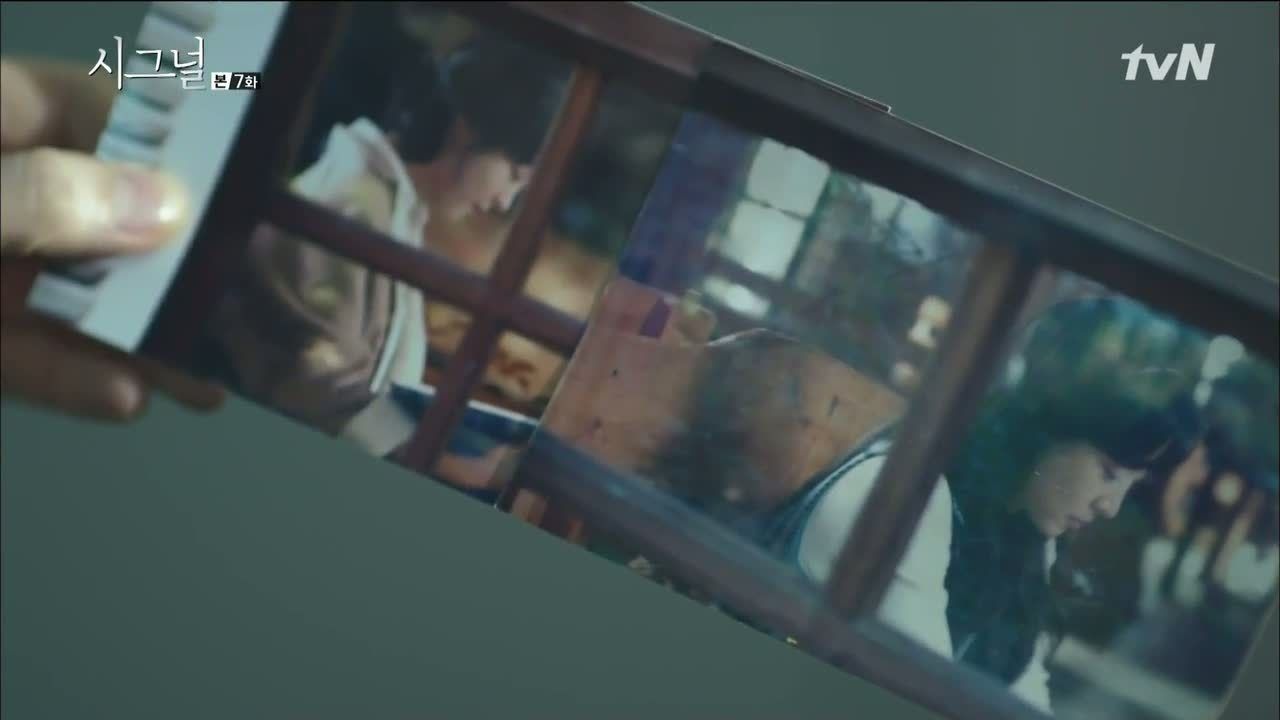 Thinking it was Da-hae, the man had rushed inside only to find the seat empty. He's convinced that Da-hae is still alive and asks Soo-hyun to track this woman down.
Jae-han, meanwhile, follows up on a lead claiming that a young woman swung by a jewelry shop with a blue diamond necklace. The owner confirms that it was the same one in the photo, and the CCTV footage reveals that it was Da-hae who had brought it in.
She had gasped when the starting price for this exquisite piece of jewelry was 80 million won (around 80,000 USD). Reviewing the tape, Jae-han asks what the black item by the case is, to which he's told that it was a black floppy disk tucked underneath the case.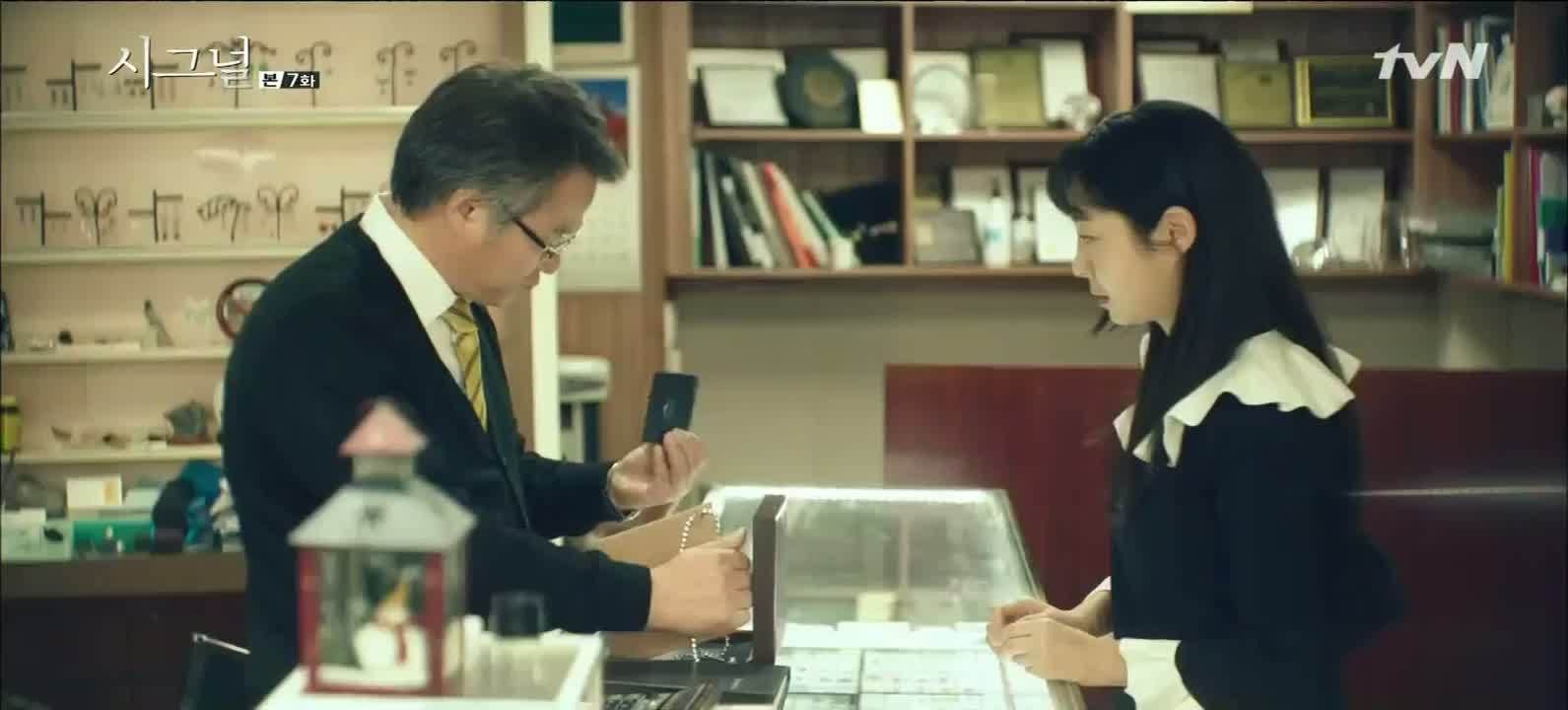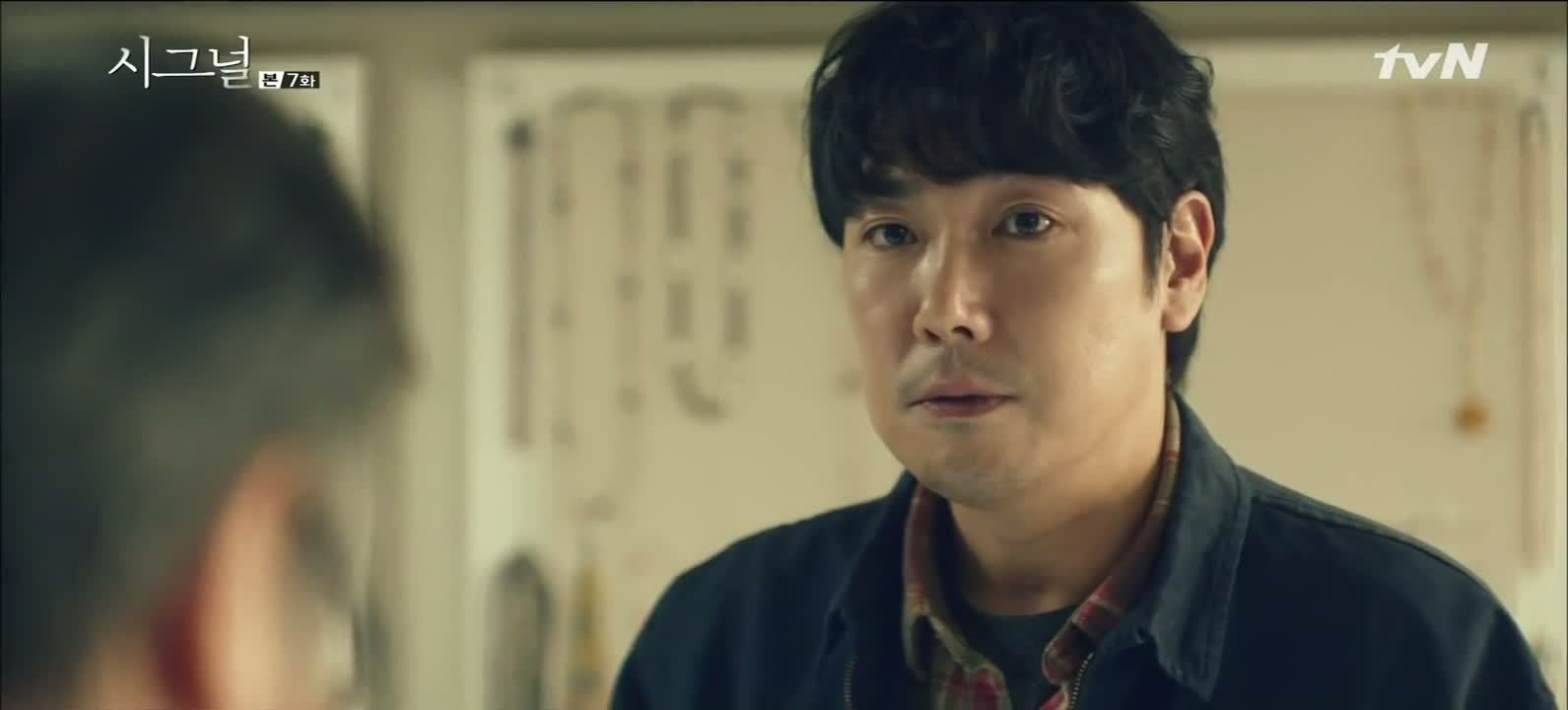 Da-hae had stored the floppy disk in her purse while the owner continued to appraise the item. When Jae-han asks if the woman left any kind of contact information behind, he's told that it was a non-working phone number.
The last two digits are scribbled out for another set of numbers, but before Jae-han can point it out, he notices that he's picked up a tail. He rips off a page in the address book and asks the owner to erase the video footage they saw.
Back at the precinct, Jae-han calls Soo-hyun out, using their driving lessons as an excuse. He asks if she usually goes unnoticed and if she has access to a phone. Soo-hyun replies yes to both, so he has her look up a phone number whose last two digits could differ from this one.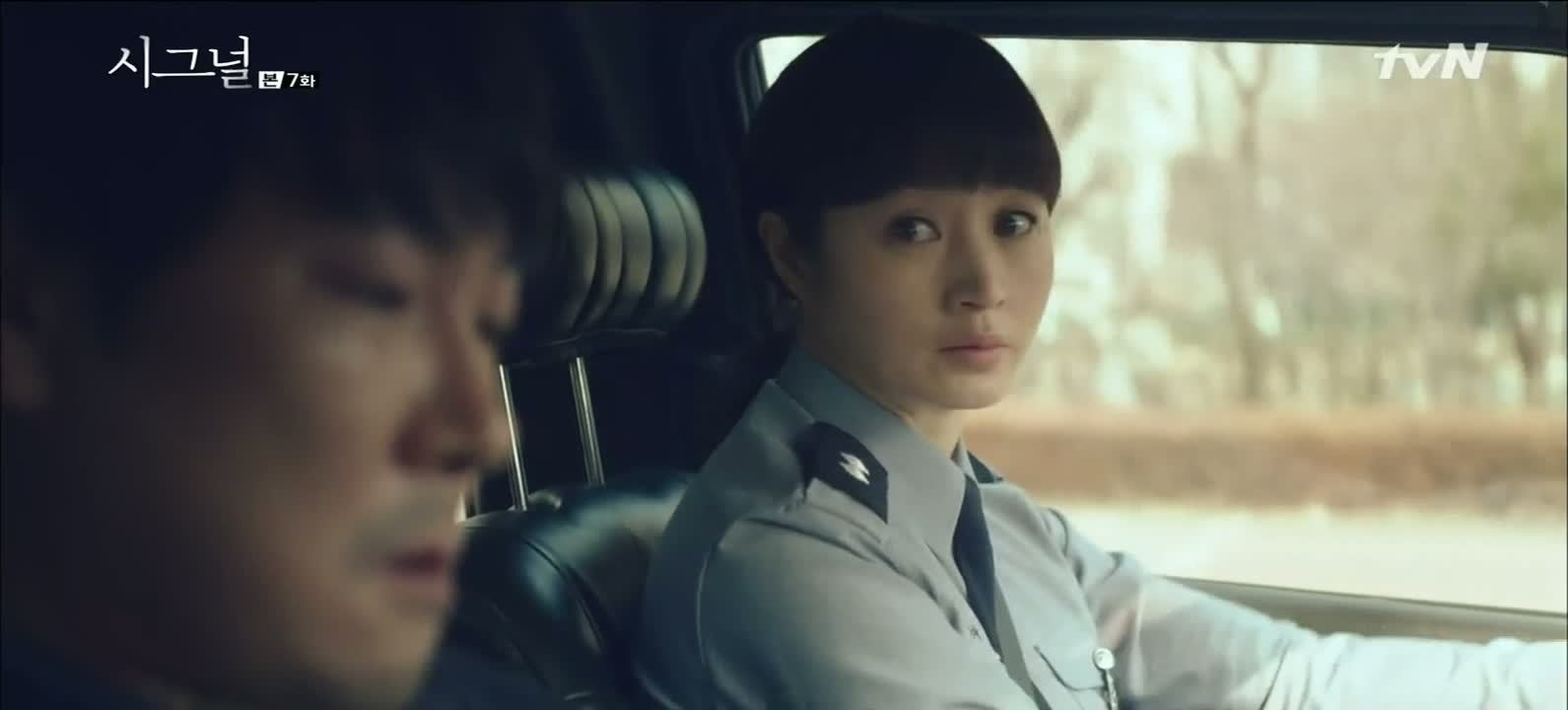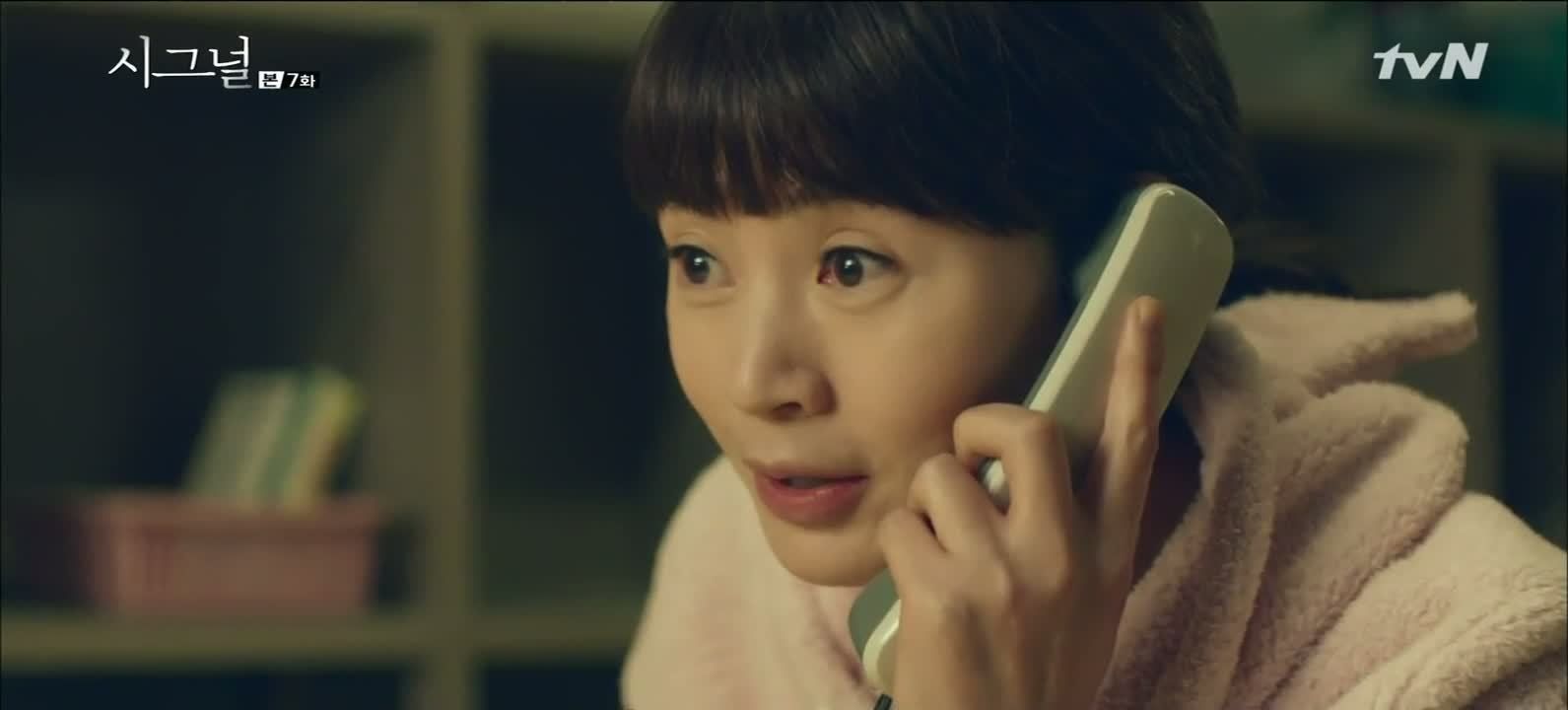 She'll be looking for a young woman in her twenties, he tells her, then stops her from swerving into traffic when she looks at him instead of the road. Soo-hyun appears pleased to be told that this investigation will stay a secret between them.
She immediately gets to work in the night duty room to call every possible combination off of the phone number Jae-han has given her. She remains persistent through every dud, and heh, it cracks me up that she's wearing all-pink. Some things don't ever change.
Soo-hyun fishes for some praise when she returns to Jae-han with a handful of possibilities. He's impressed but he doesn't show it, and prevents her from swerving again.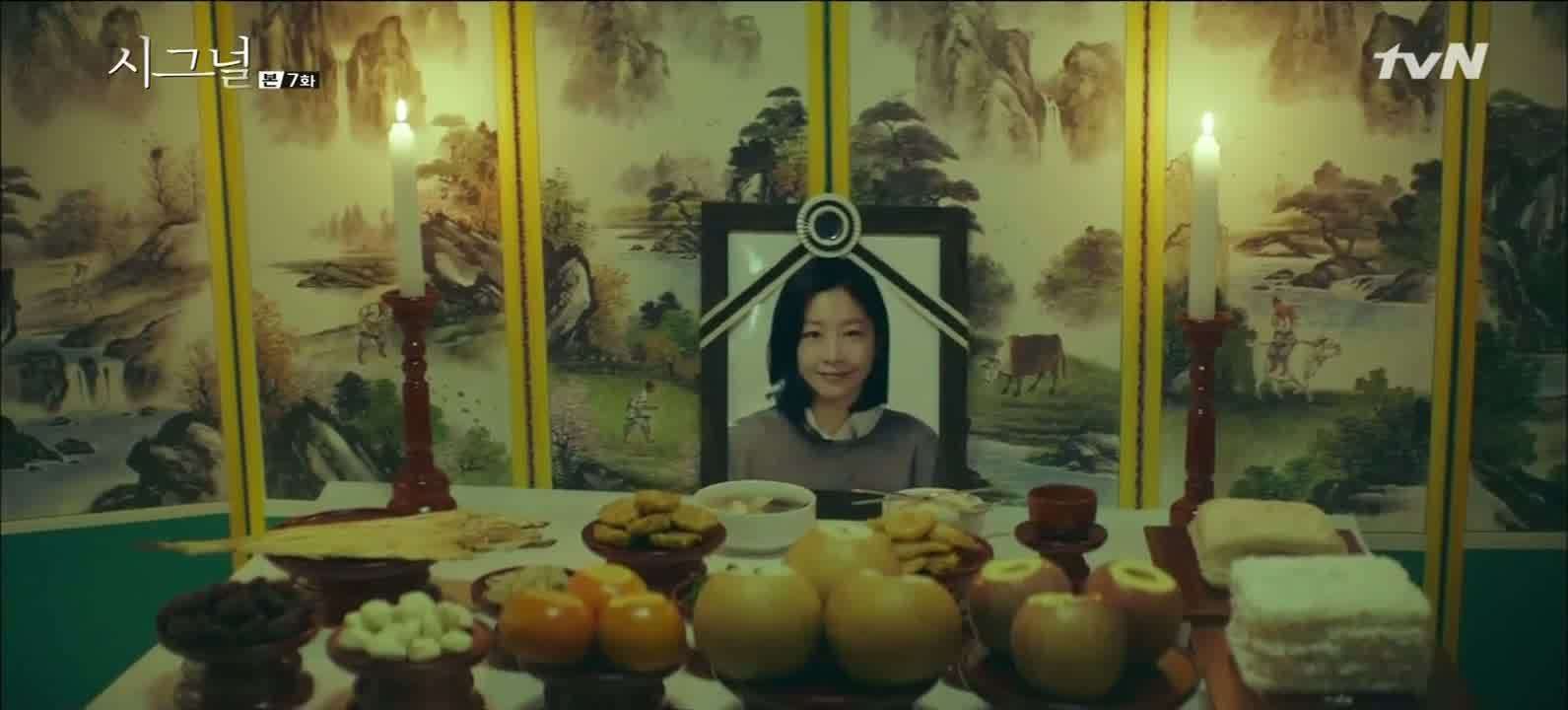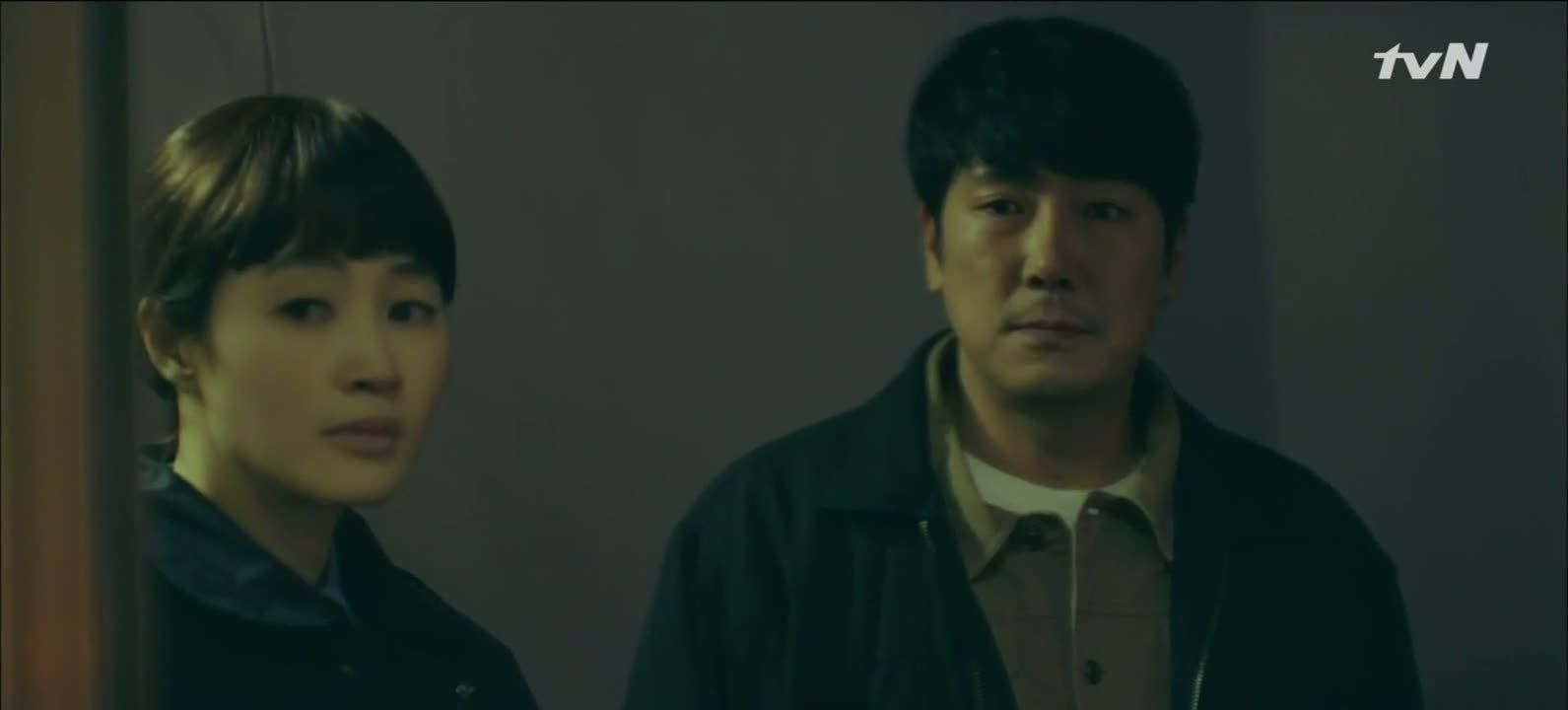 When they arrive at their destination, Soo-hyun gets out too, curious about who they're looking for. Unfortunately what greets them is a dismal sight: Da-hae's family and fiance in mourning over her death.
The photographer's name is KIM MIN-SUNG, whom Detective Kim thinks is off his rocker. Soo-hyun argues that the women in the photos do look similar, to which Heon-ki counters that a photo's angle can greatly influence someone's appearance.
She entertains the possibility that Min-sung never forgot his past love, and Heon-ki makes everyone uncomfortable with his remark that women can be forgotten easily enough. Both Detective Kim and Heon-ki are opposed to this case: a body was found and cremated long ago, so there's barely anything to go on.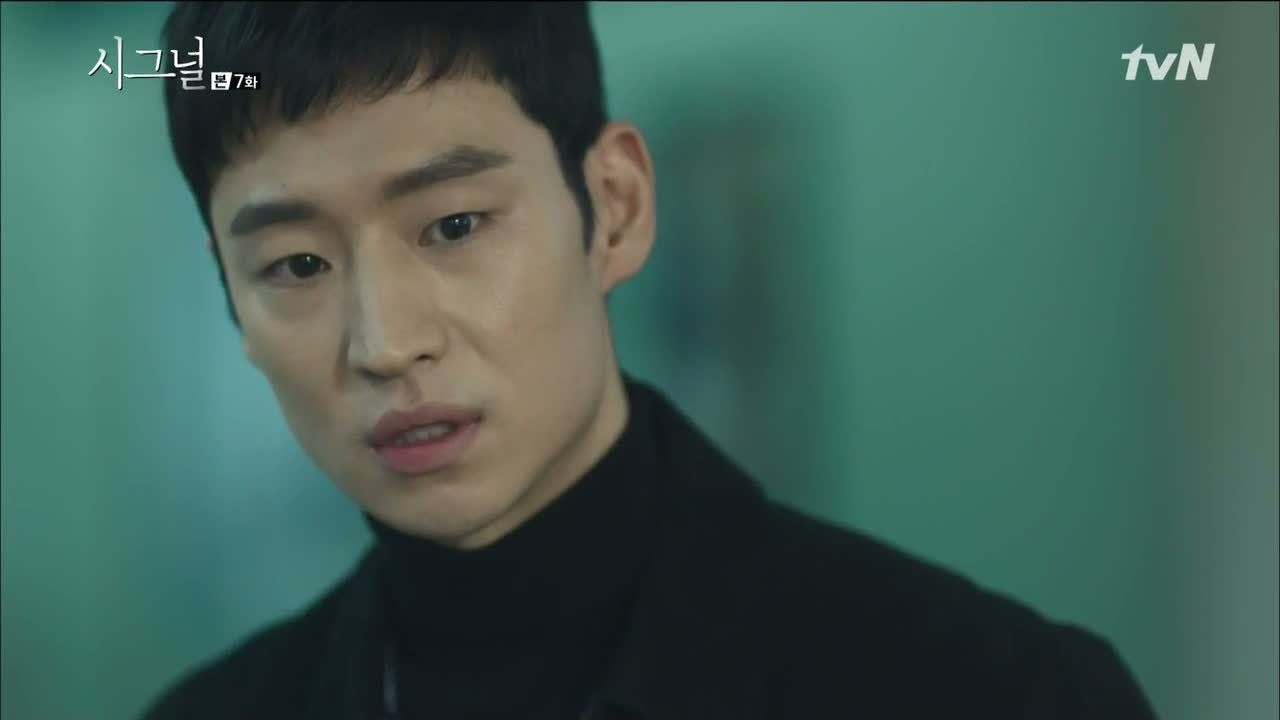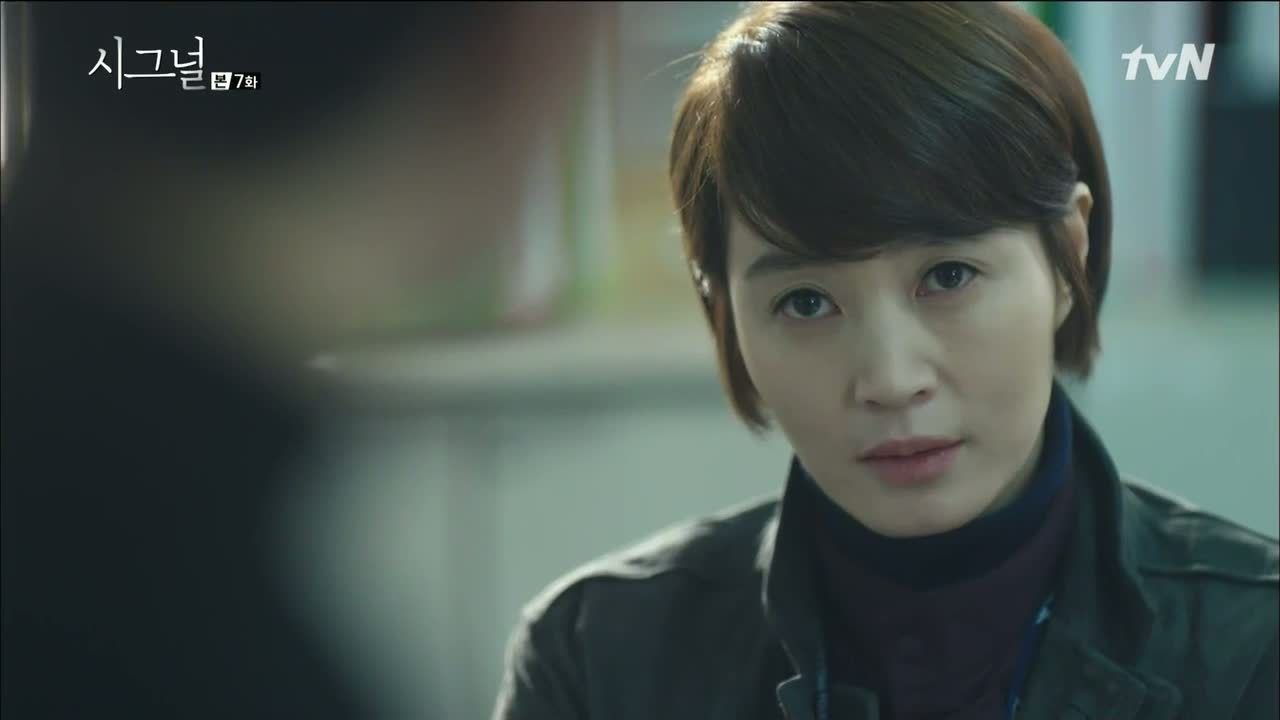 But Soo-hyun stubbornly says there's a chance there's some trace of evidence in the cafe, and they can't be certain unless they look. She overrides Detective Kim's insistence to take on a different case because if the body found in the lake wasn't Da-hae, then this also counts as an unsolved case.
Hae-young asks how Soo-hyun knows of Jae-han, and is told that they once worked together. He asks why she and Jae-han went to Da-hae's funeral then, adding that this is a question related to the case.
Soo-hyun replies that she doesn't know the details, but was told that the investigation they were conducting had something to do with stolen items. When asked what that item was, Soo-hyun raises an eyebrow and says it was a blue diamond necklace.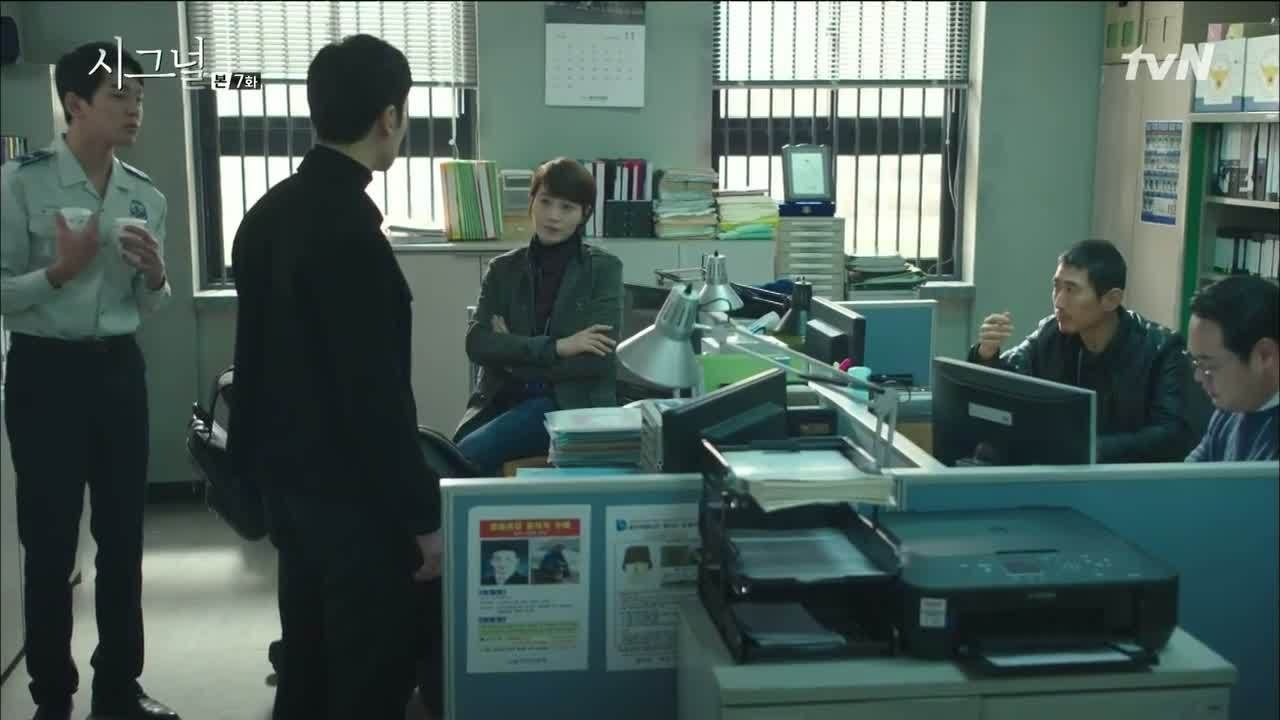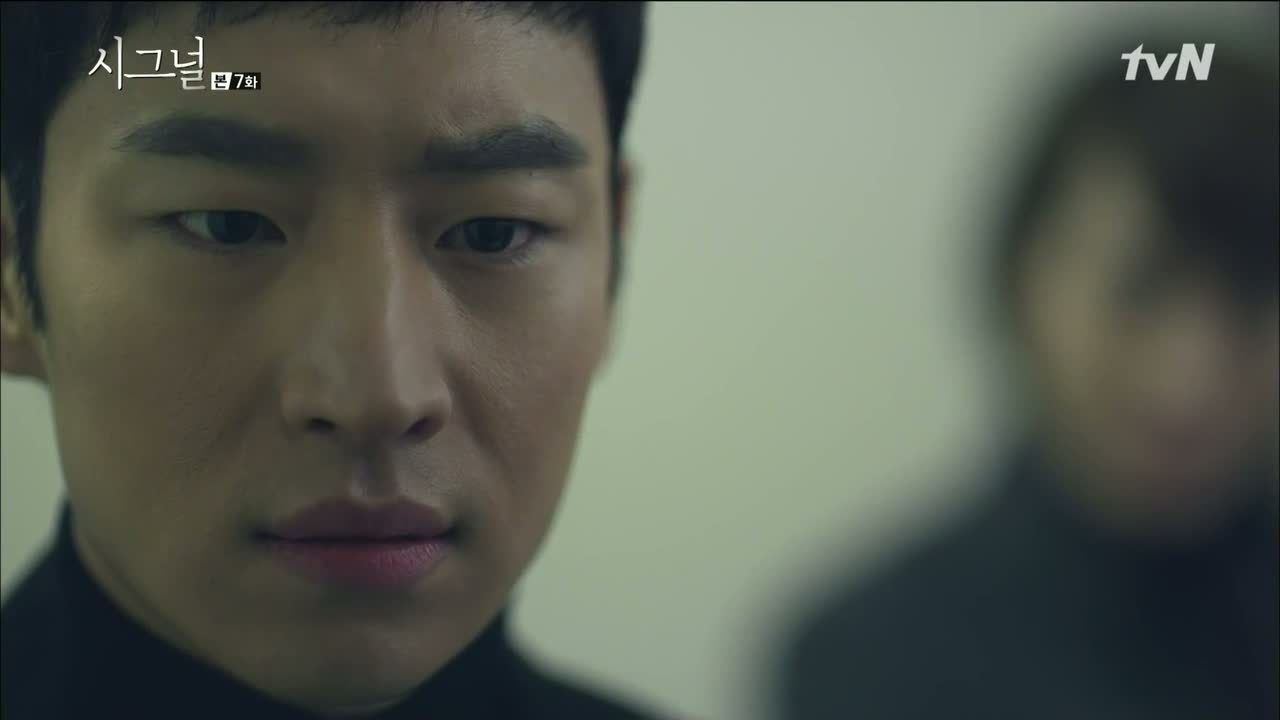 Hae-young realizes that Jae-han has continued the case on his own, which involves Han Se-kyu somehow. Soo-hyun tries to get a read on him, and when he asks if she was asked to help after Se-kyu was arrested, she confirms it.
So Hae-young and Soo-hyun are in favor of taking on the case whereas Detective Kim and Heon-ki are not. Detective Kim says they should leave it as a draw, but that's when Eui-kyung asks if his vote for yes counts too.
Soo-hyun says it does, and immediately delegates tasks to her team. She asks to see Hae-young in private and reminds him that she doesn't work with people who keeps secrets from her. How does he know Jae-han?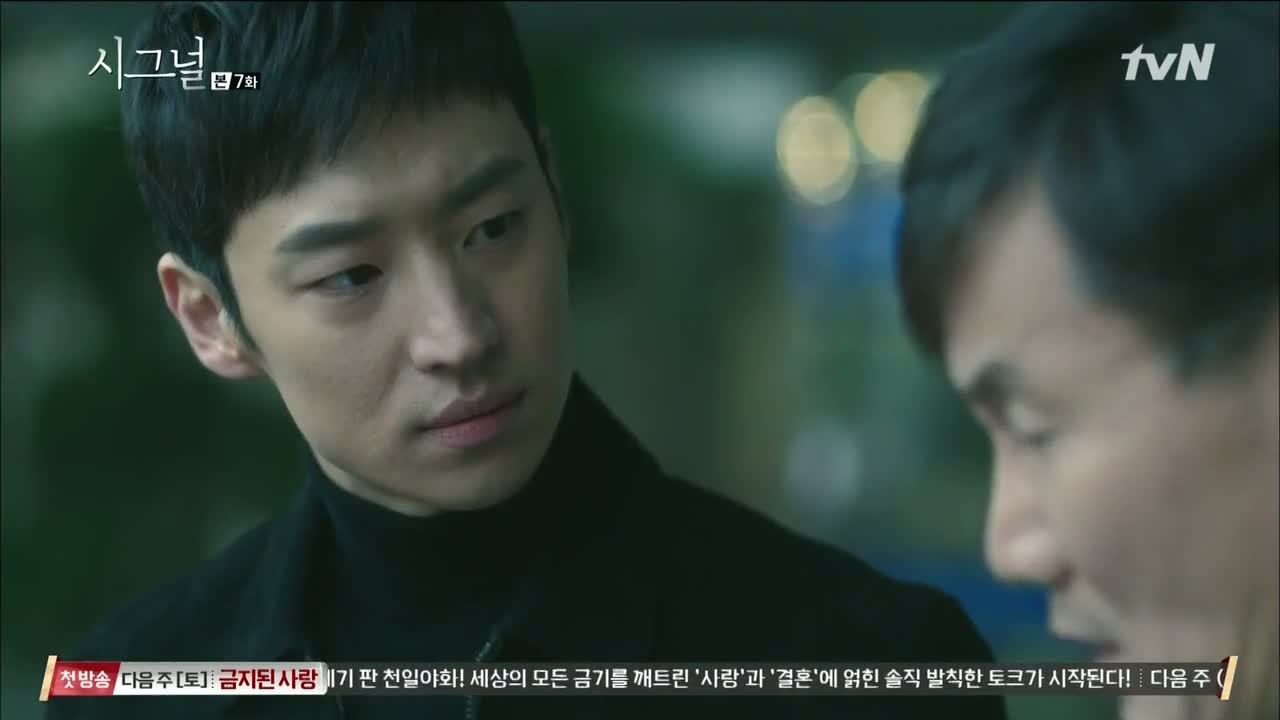 Like before, Hae-young brushes it off and changes the subject. He follows up with the detectives who were on the case, and is told that there was an ID card on the body. Furthermore, he's told that the victim's family confirmed that the pajamas on the body were Da-hae's.
What Hae-young doesn't understand though, is that if that were all true, it's strange that the victim would've traveled an hour and a half away from home to commit suicide. The detective admits that he thought it strange too, so he suggested getting an autopsy, but the family vehemently rejected the offer.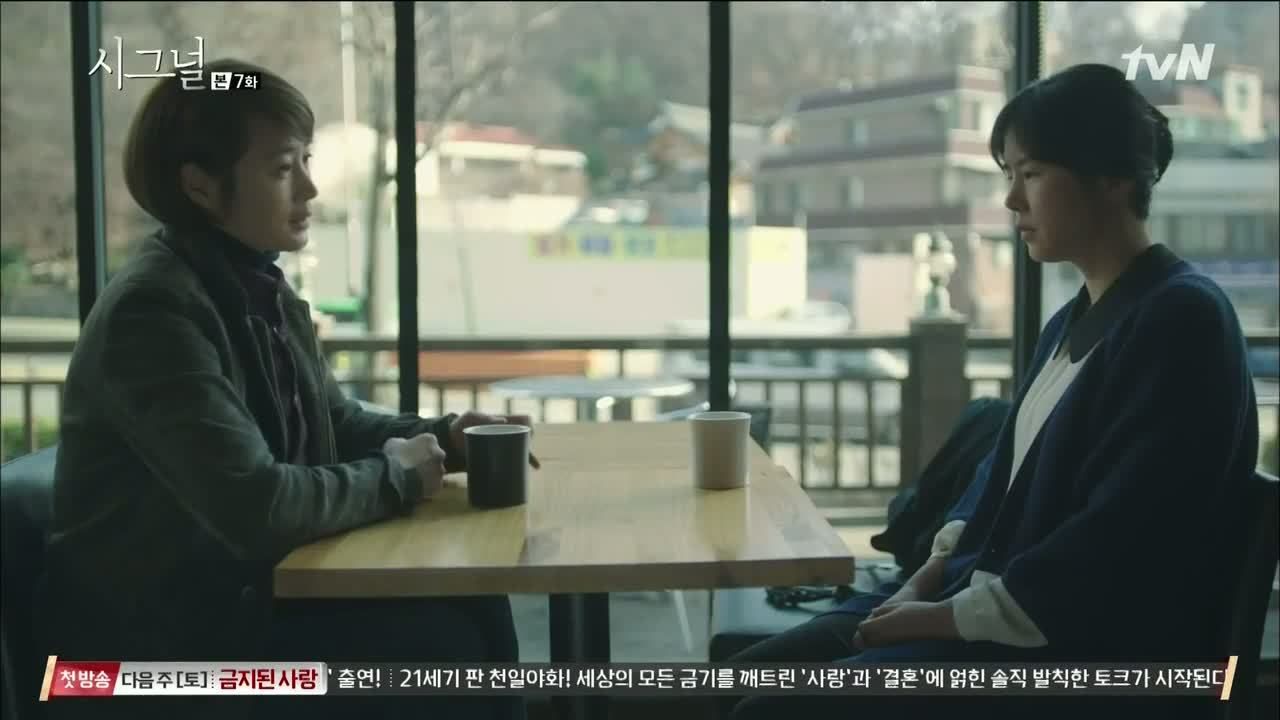 Soo-hyun meets with Da-hae's unni, who claims that her mother is very ill in the ICU. She was the one who confirmed the body belonged to Da-hae because the clothes and other details were very similar to her little sister.
Soo-hyun gently asks if there are any belongings she can see, but the unni answers no, adding that the family burned everything Da-hae owned. That rings odd to Soo-hyun's ears, but it seems she won't be getting any more answers.
Hae-young, however, believes that it wasn't suicide because the victims usually travels somewhere they're familiar with or have an emotional tie to. There was nothing connecting her to the lake where she was supposedly found, and even if she did travel so far, it would've needed to be a planned event.
But the police found Da-hae wearing pajamas, which begs the possibility that someone murdered Da-hae and made it look like suicide. The family's behavior strikes strange to him as well, Hae-young continues—they must be hiding something.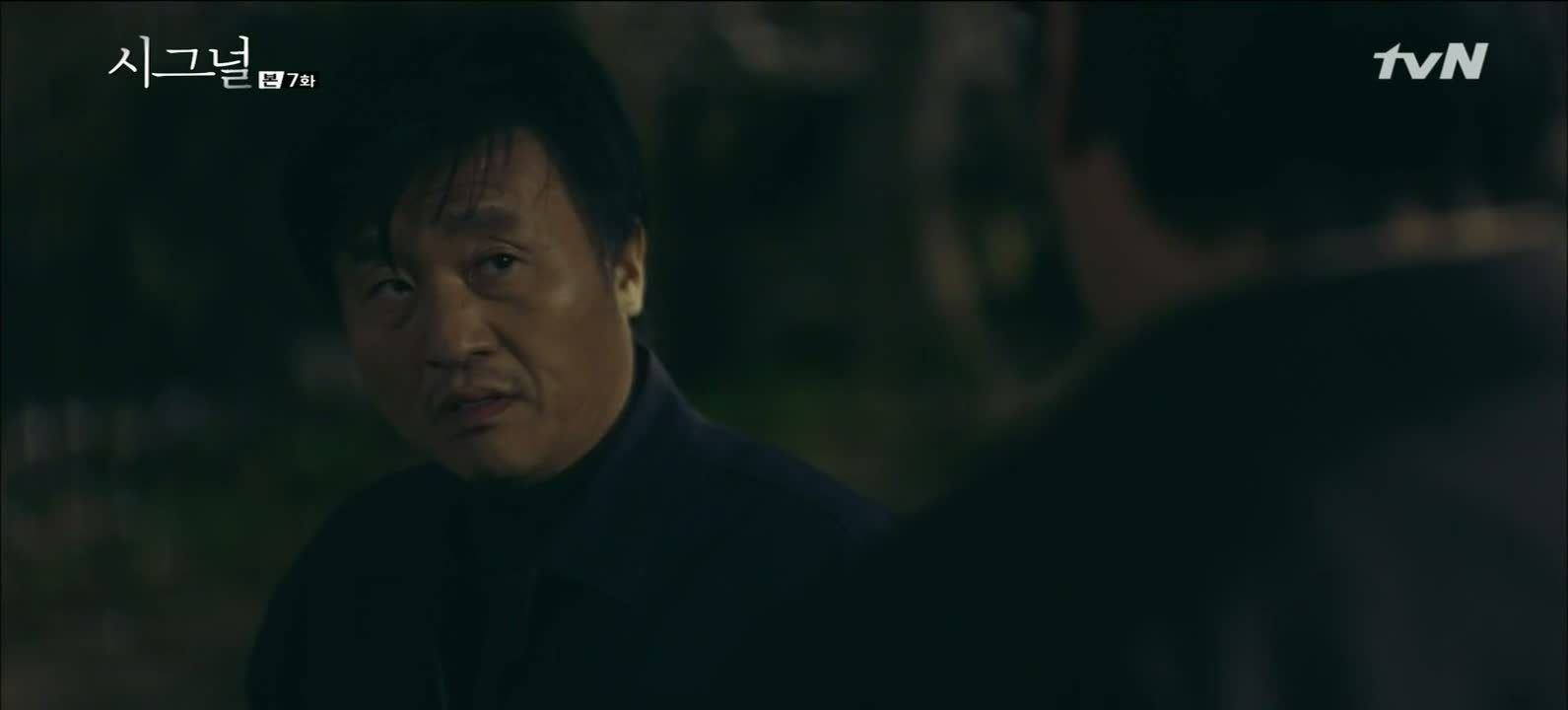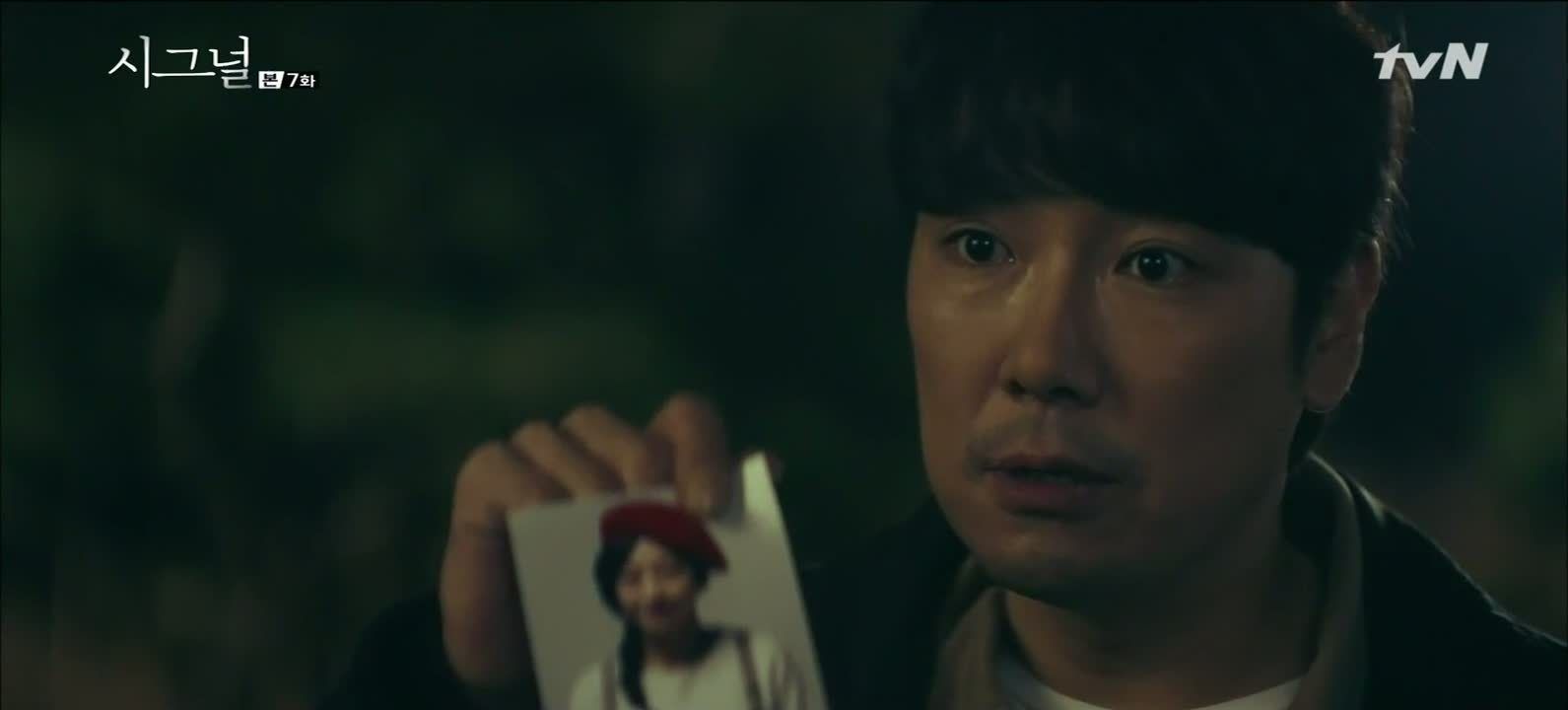 It doesn't help that Heon-ki can't distinguish a clear fingerprint out of the dozens found at the cafe. Over in 1995, Jae-han approaches an employee at Se-kyu's villa to ask about Da-hae, since she was found in possession of the necklace. Could she have been his girlfriend?
But the man scowls that Dae-hae was only one of Se-kyu's many flings, and he was always left to clean up after Se-kyu's wild parties of drinking and drugs. Jae-han asks if any of them showed up following the burglaries, to which he's told that Da-hae did once.
We see that Da-hae had broken into Se-kyu's car and swiped that blue diamond necklace, and Jae-han realizes that's when she made off with the necklace.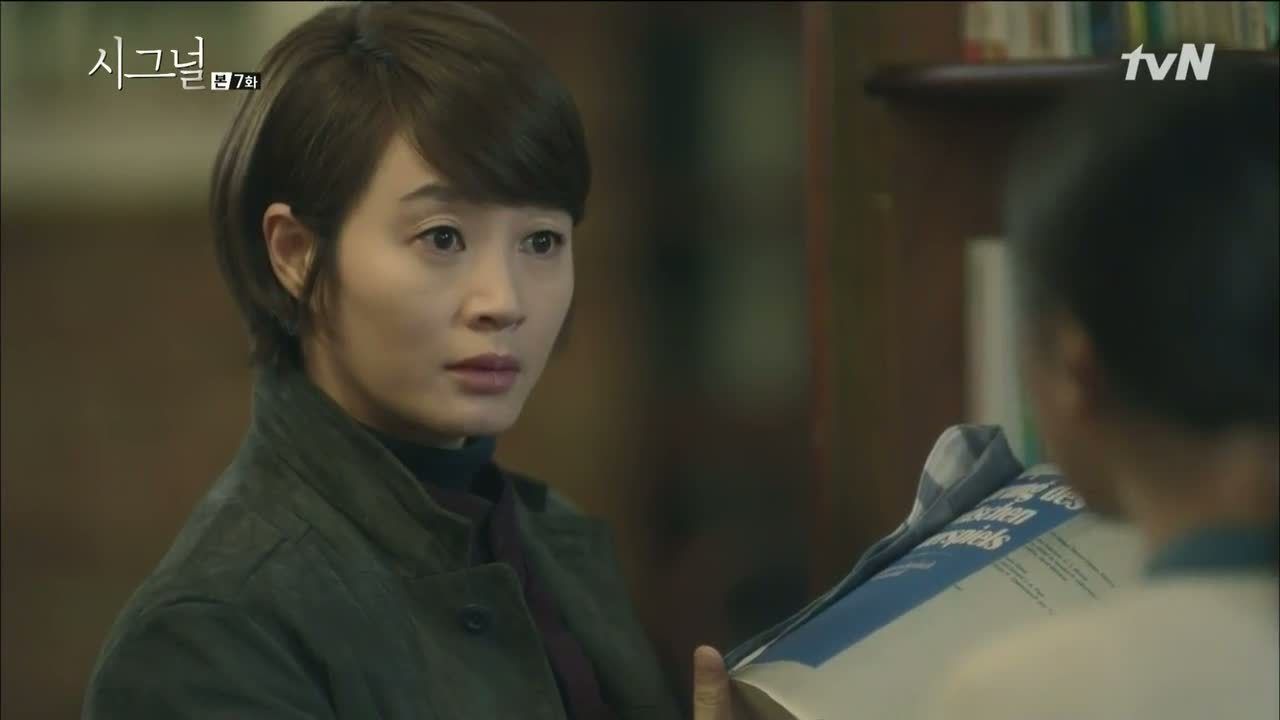 At the cafe, Soo-hyun surveys the place until her eyes land on the same book the older maybe-Da-hae was reading from in the photo. She learns that the book doesn't belong to the cafe—a customer left it behind.
The waitress remembers that the woman sitting by the window left it behind before hurriedly running off. Heon-ki dusts the volume for fingerprints and runs it through the fingerprint matching system….
… and it's a match. Hae-young breathes, "He was right." Staring at Da-hae's photo, Jae-han says that she was holding the key that would solve this entire case.
In the present, Soo-hyun gasps, "Shin Da-hae… isn't dead."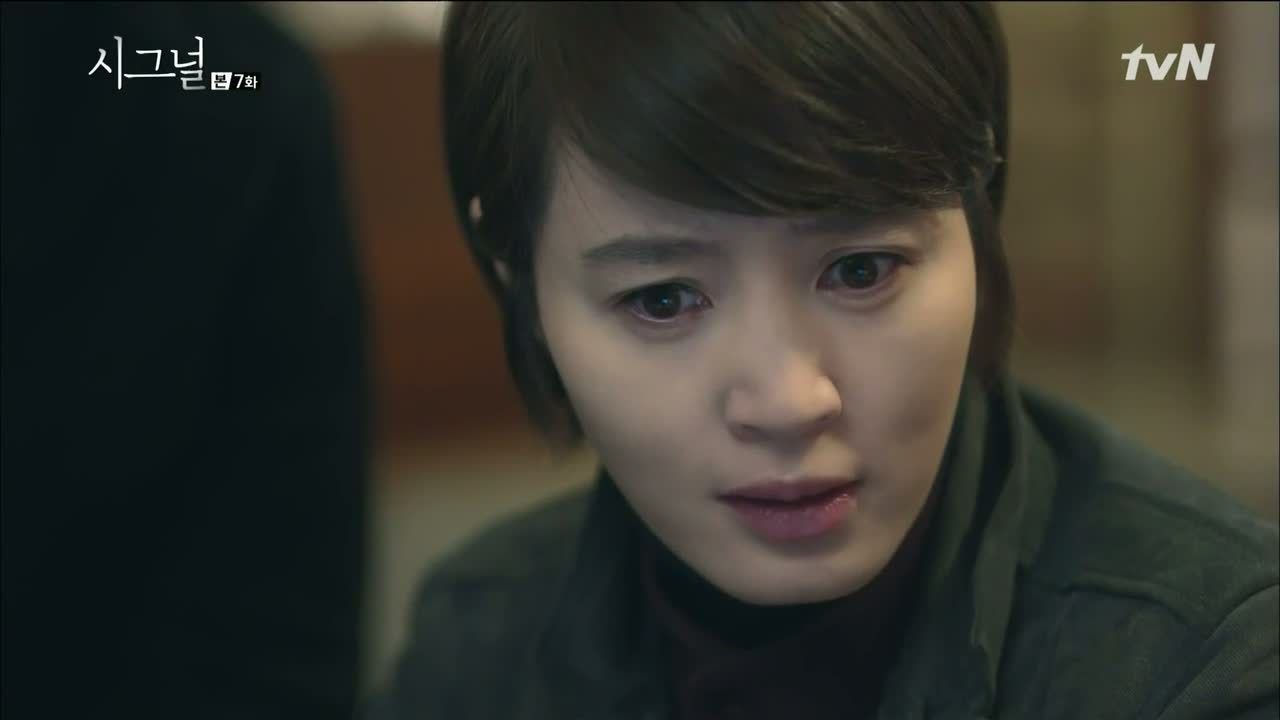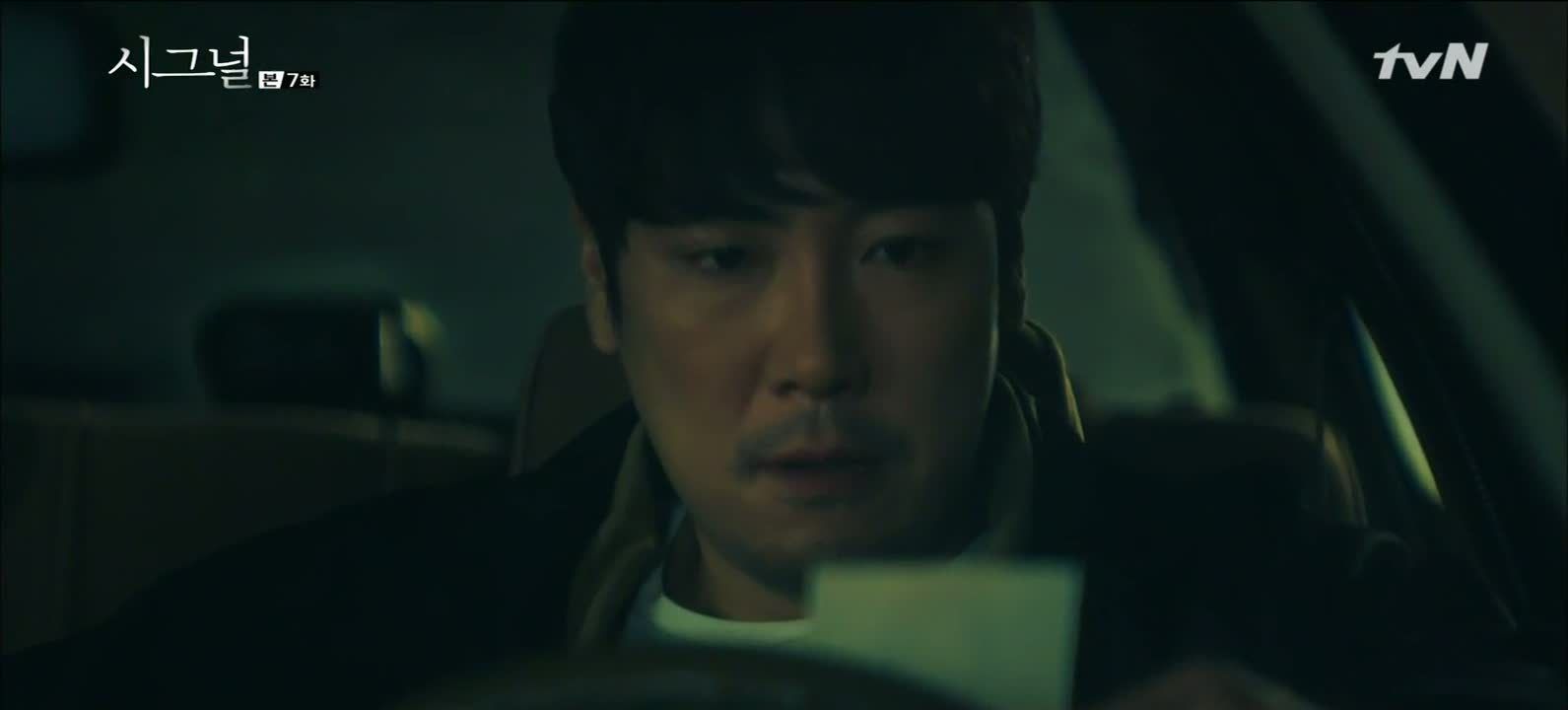 COMMENTS
And the plot thickens. I do like how our stories in Signal are unfolding from week to week because every episode has me hanging on what else there is to uncover. It's a mark of exceptional writing—not only is it apparent that each case requires careful thought into its logic and specifics, but the narrative accounts for every consequence that comes out of our characters' choices, their meddling, or sometimes, events that fate will see through, no matter what.
Such is the case for the 1995 burglaries: whilst Han Se-kyu was prosecuted for his crimes, his influential backers allowed him to get off with a light sentence. And while it's already unfair that the chaebol was treated differently than the ordinary man (who was imprisoned for years in the previous timeline), there isn't anything anyone can do to bring Eun-ji back. So though it's possible that Oh Kyung-tae may have been angry that he was wrongfully accused as a burglar, he does take responsibility for taking his resentment out on Yeo-jin's father by killing him. Those bitter feelings would remain with Oh Kyung-tae whether or not Jae-han had successfully cleared his name, which makes this outcome a miserable one.
The ironic upside to clearing Oh Kyung-tae's name (and an added murder) in 1995 is that he never would've set up a refrigerated truck bomb that killed Soo-hyun last week. To that end, I'm glad that she wasn't gone for too long, because along with the radio, she's the physical link to the past, especially when the cold case squad is approached by visitors who knew Soo-hyun years ago.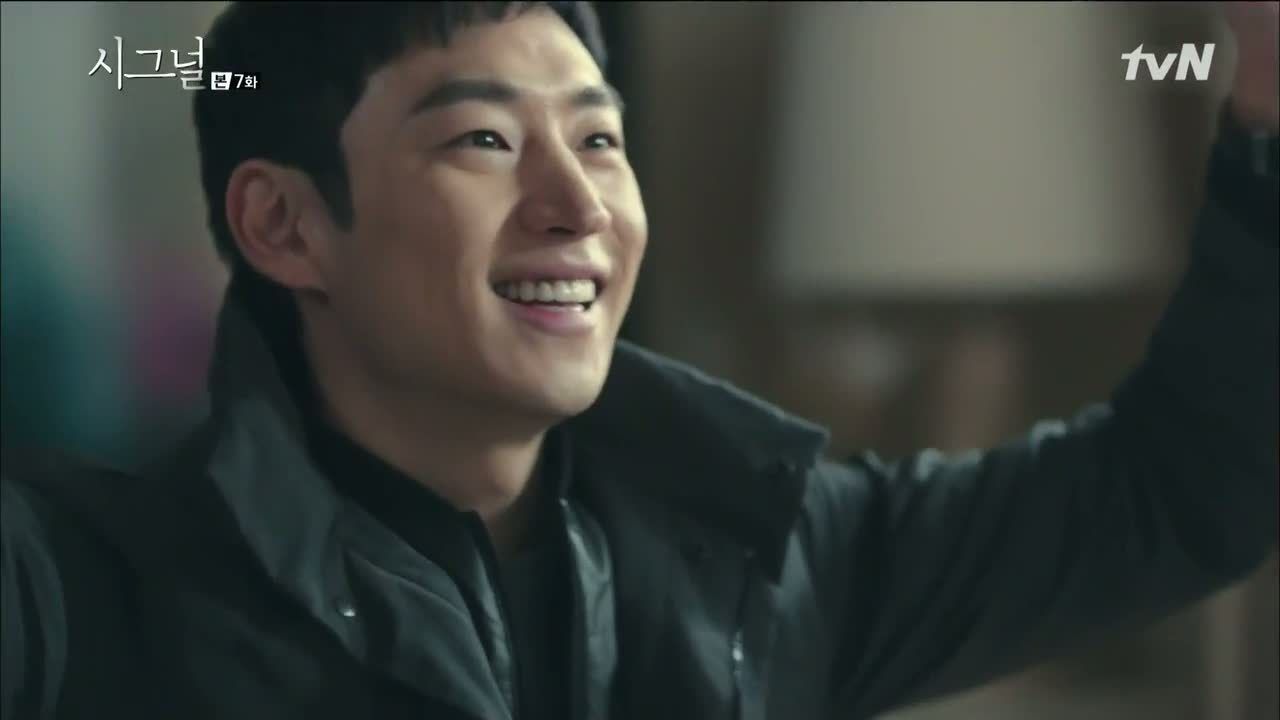 It still boggles my mind to think Hae-young is the only one who remembers how events have changed in the present, though I'm inclined to think that the walkie-talkie connection has something to do with it. Many of you have suspected this, but now we know for sure that the antique walkie-talkie once belonged to Jae-han. How it ended up behind a waste disposal truck and why is still shrouded in mystery, but now that it's in Section Chief Ahn's hands, Hae-young better think of a way to get it back—and quick before Director Kim catches wind that the key evidence that links back to Jae-han is still floating around.
It was a nice touch in this episode to see Jae-han and Hae-young switch places on how they felt about these transmissions. For the longest time, it was Hae-young who was determined to change the past, but now he was the one unsure about how that would affect everything else. Because what would be the point of trying to do what was right when the rich man got off easy, the poor man died alone, and the world was still unfair?
So I like how Jae-han gained a second wind in this episode and proceeded with trying to uncover the bigger corruption scandal tied to what was seemingly a straightforward burglary case. Much like his former squad chief, I think he's way over his head, but better that he give it a try than letting shady dealings pass him by. Go get 'em, Jae-han.
RELATED POSTS
Tags: featured, Jo Jin-woong, Kim Hye-soo, Lee Je-hoon, Signal