Signal: Episode 9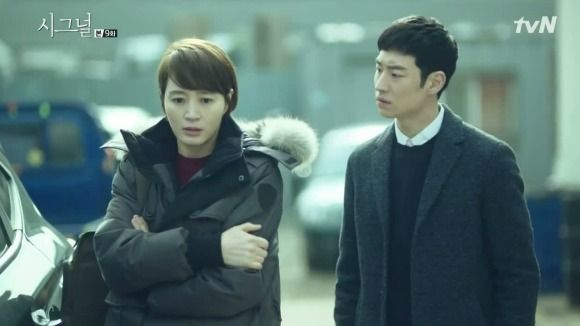 Just when I thought this show couldn't get any better than it already is, Signal proves that it can outdo itself every week. Seriously, just thinking about this episode still sends chills down my spine. Our timeline detectives will be faced with a new challenge this week, dealing with a case where no information can be found in both the past and present—all they have is a certainty that something will happen, if it hasn't happened already.
Digging up the past can unearth some deeply buried secrets for some of our cops, and there are certain wounds that will always carry pain with it, regardless of the passage of time.
SONG OF THE DAY
Jung Cha-shik – "나는 너를 (I Will Forget You)" for the OST [ Download ]
Audio clip: Adobe Flash Player (version 9 or above) is required to play this audio clip. Download the latest version here. You also need to have JavaScript enabled in your browser.
EPISODE 9 RECAP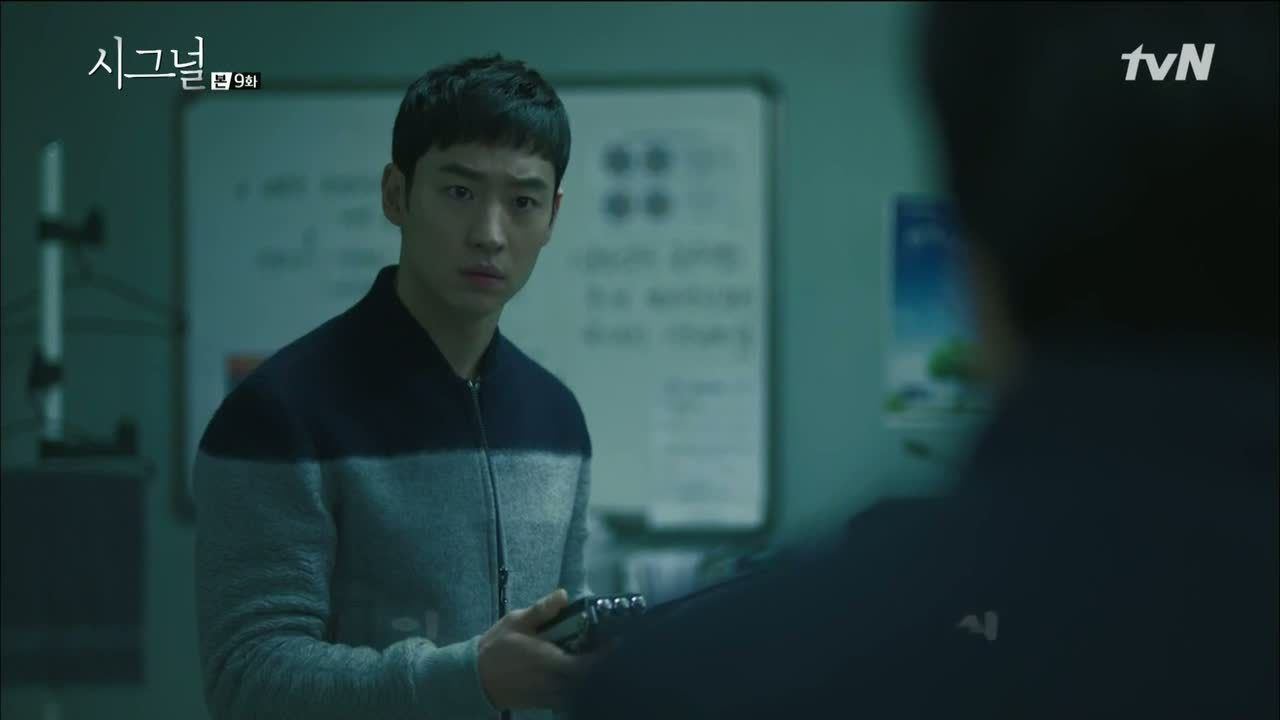 Section Chief Ahn wonders how Jae-han's walkie-talkie, which was among the evidence to be disposed of, ended up in Hae-young's possession. He refuses to answer how he knows that Hae-young has held onto it, and demands to know why Hae-young is so curious about Jae-han's disappearance.
"Why?" Hae-young asks, skeptical. "Should I not want to know more about Lee Jae-han? Or is there a secret surrounding [his] disappearance that I shouldn't know of?" Section Chief Ahn says there are no hidden secrets regarding that case, and their confrontation is cut short when a pair of cops walks in.
Still, Section Chief Ahn warns Hae-young not to go digging through his desk again, but Hae-young makes it clear that he'll take what belongs to him.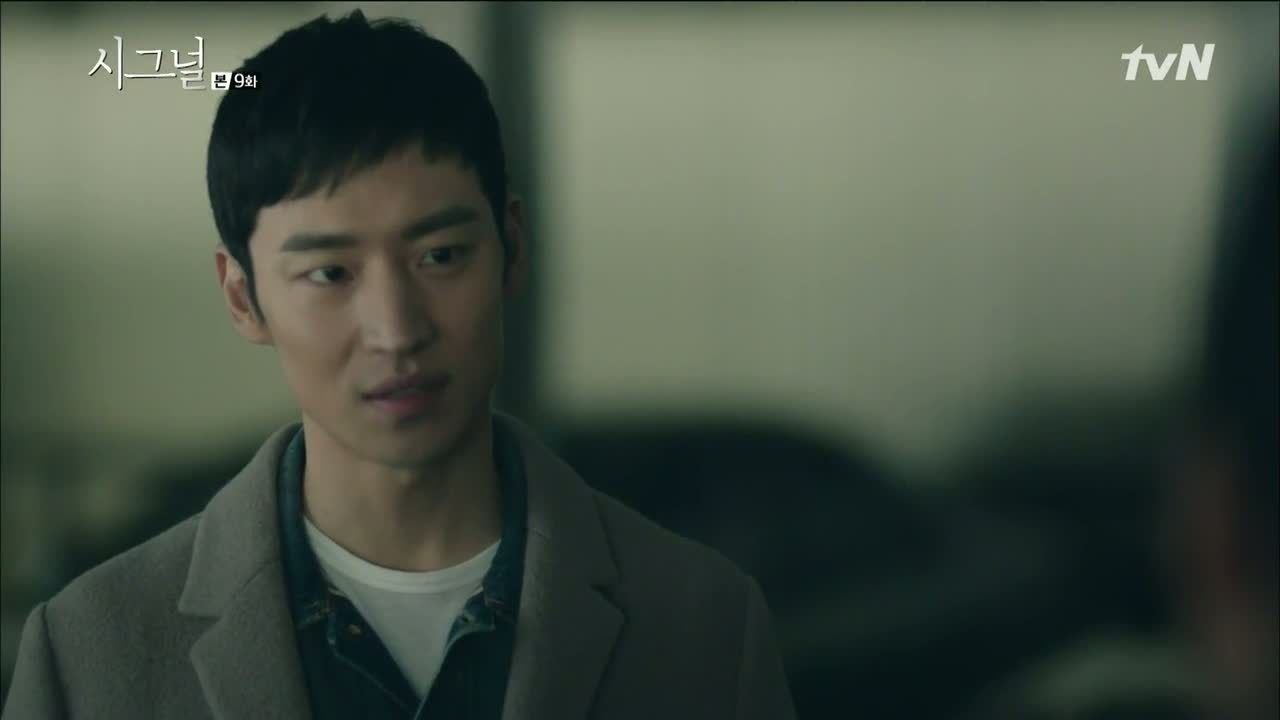 At home, Hae-young reflects upon how he's able to communicate with Jae-han in the past via his treasured, antique walkie-talkie. He asks himself the same questions we've been dying to know: Was it by coincidence that he found the radio? What started the transmissions that always come at 11:23 PM? Why does the connection exist with him, of all people?
The biggest question of all is who framed Jae-han, because this was an inside job. If he figures that out, then he can find out why and how Jae-han went missing.
He starts by luring the gangster listed in the case files into a meeting, and isn't surprised when the latter claims not to know who Section Chief Ahn is. But Hae-young already knows that constructing a case like Jae-han's goes beyond the section chief's abilities—what he wants to know is who's actually puppeteering the entire show.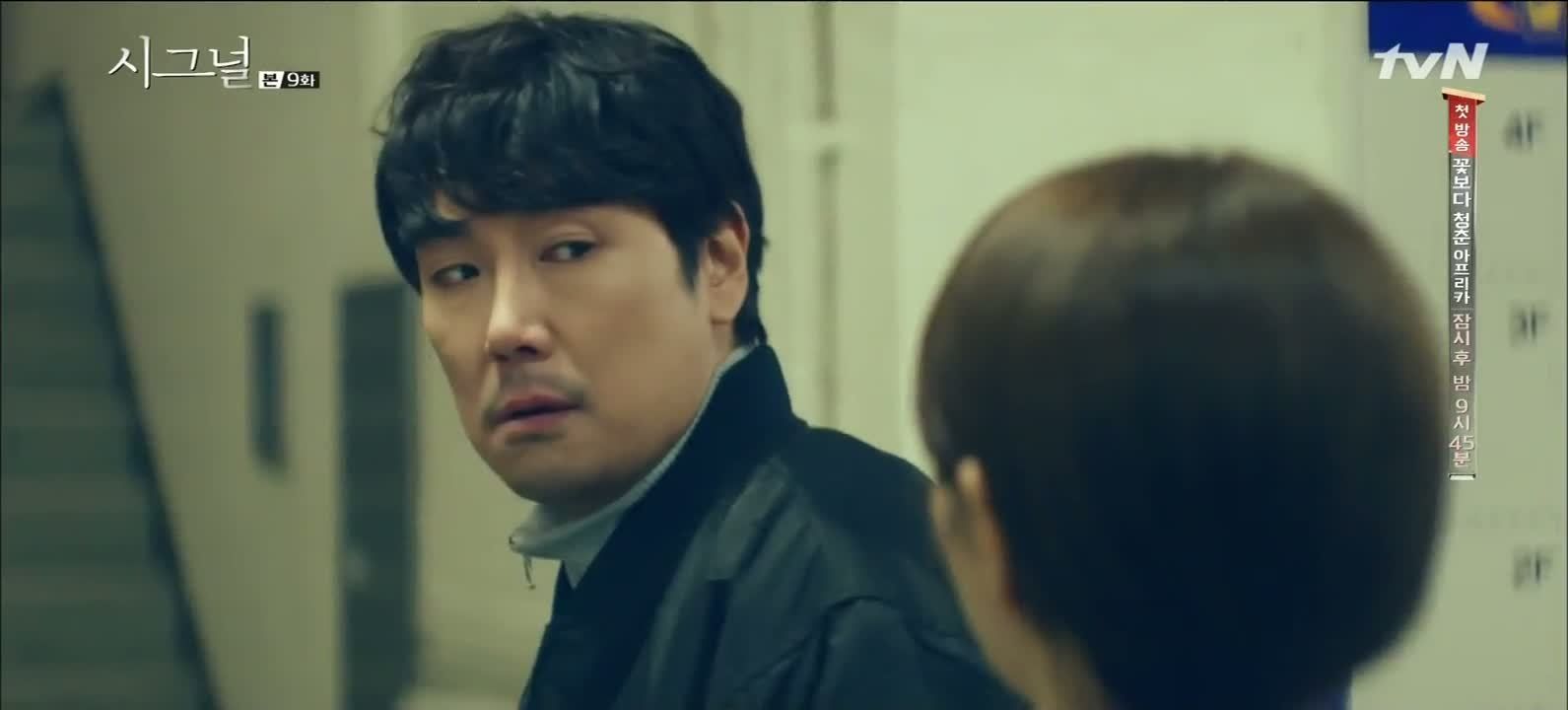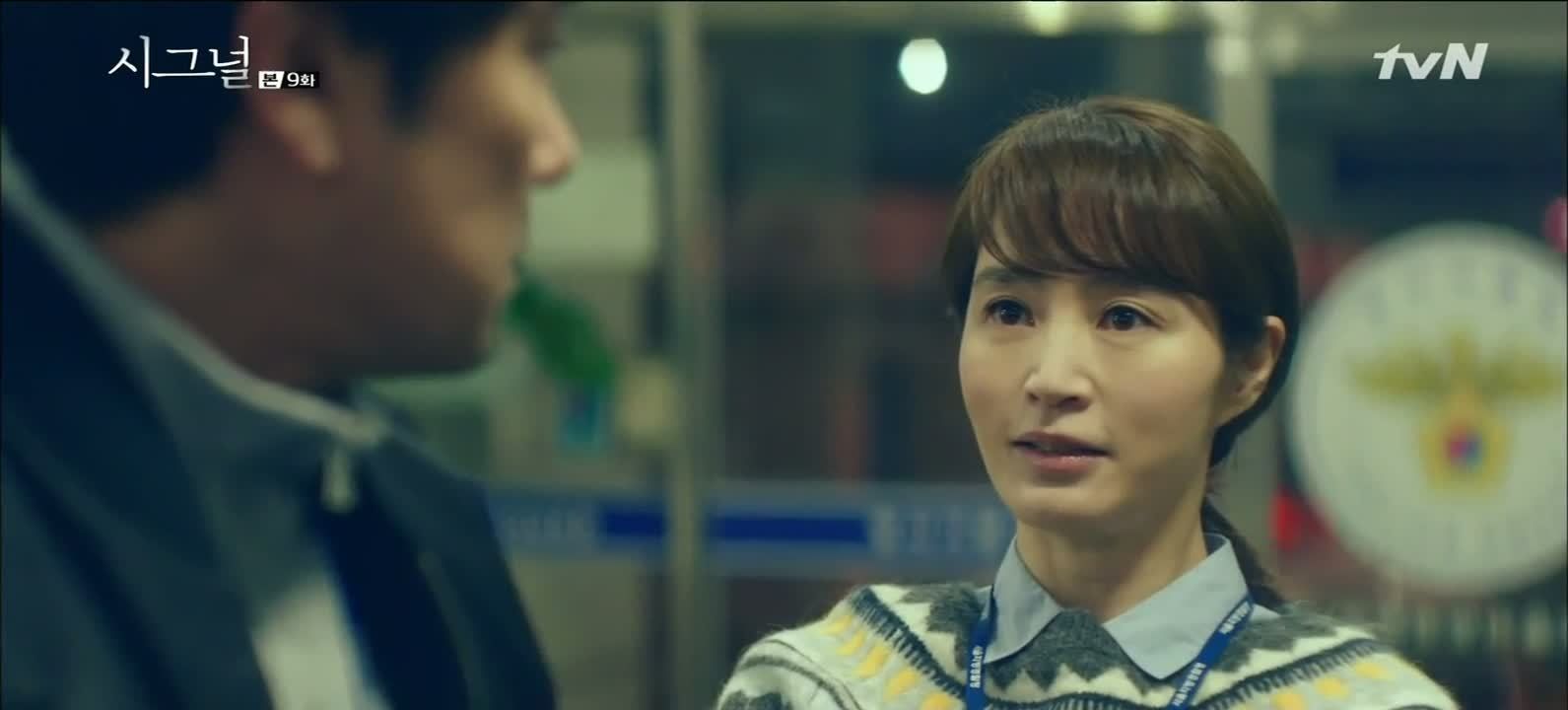 The gangster won't talk, but we know his name: KIM SUNG-BUM, whom Jae-han is tailing in the past. It comes as no surprise to Jae-han that the investigation into the Jinyang corruption pyramid scheme—which Kim Sung-bum was allegedly linked to—was led by Director Kim, who closed the case that concerned over two billion won due to "insufficient evidence."
It's around Christmas-time now, and when Soo-hyun offers him a pair of movie tickets (as a thank-you for all his help), Jae-han declines because he doesn't watch movies. Aw, it's because of Won-kyung's death, isn't it?
Jae-han isn't afraid of stirring trouble in their team meeting, arguing that they should go after wrongdoing instead of adding security outside retail stores during the current IMF crisis (does that put us around 1997?). Using a serial mugger as an example, he drops enough hints that they as cops should be chasing after corrupt men.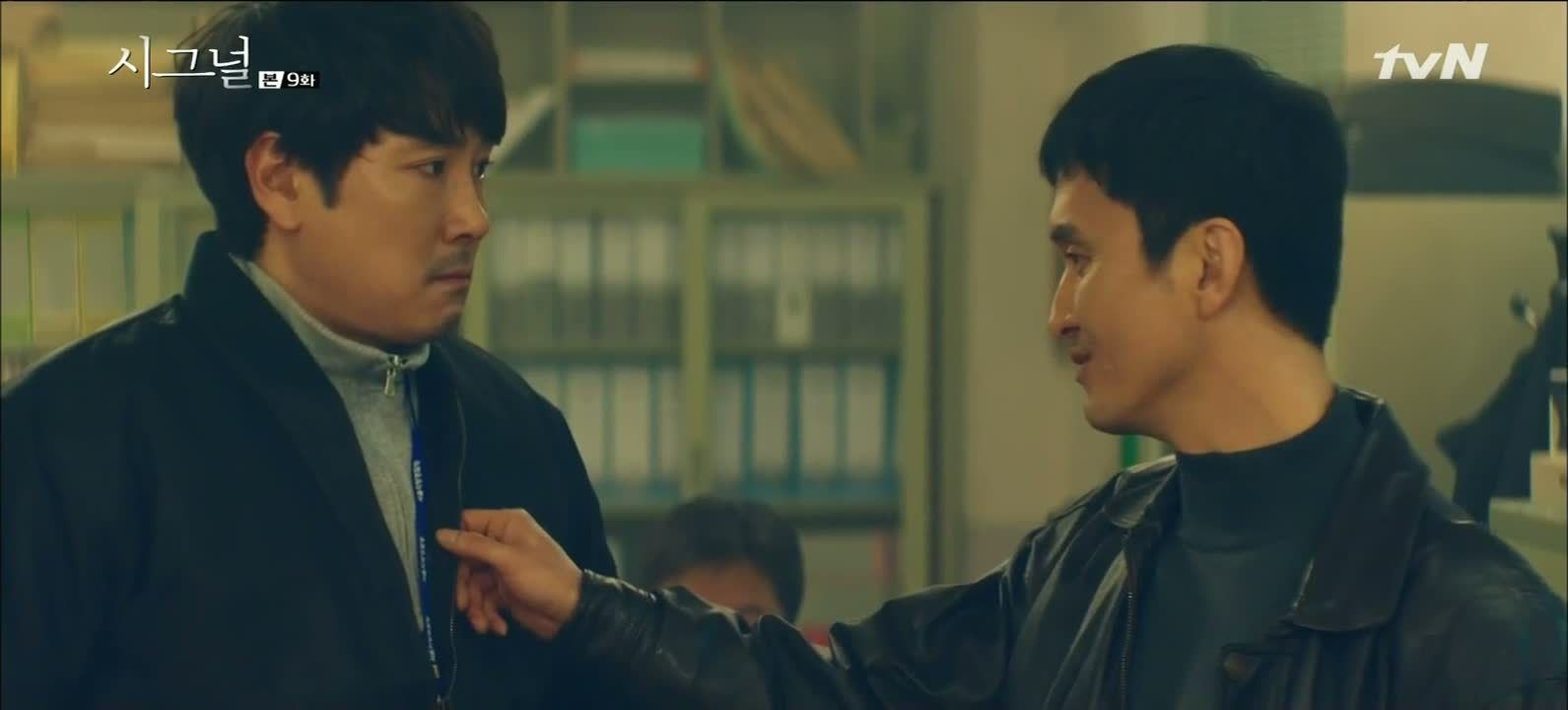 Director Kim doesn't miss the thinly-veiled jab at his shady actions. He gives Jae-han the limited green light to track down that mugger and issues a backhanded compliment that Jae-han will be busy working day and night and trying to dig up dirt on people.
Soo-hyun tries Jae-han's patience when she asks how he plans to catch the mugger when all he has are fuzzy pictures of him on a motorcycle. But the bike is exactly where Jae-han starts, as he asks around in various bike repair shops.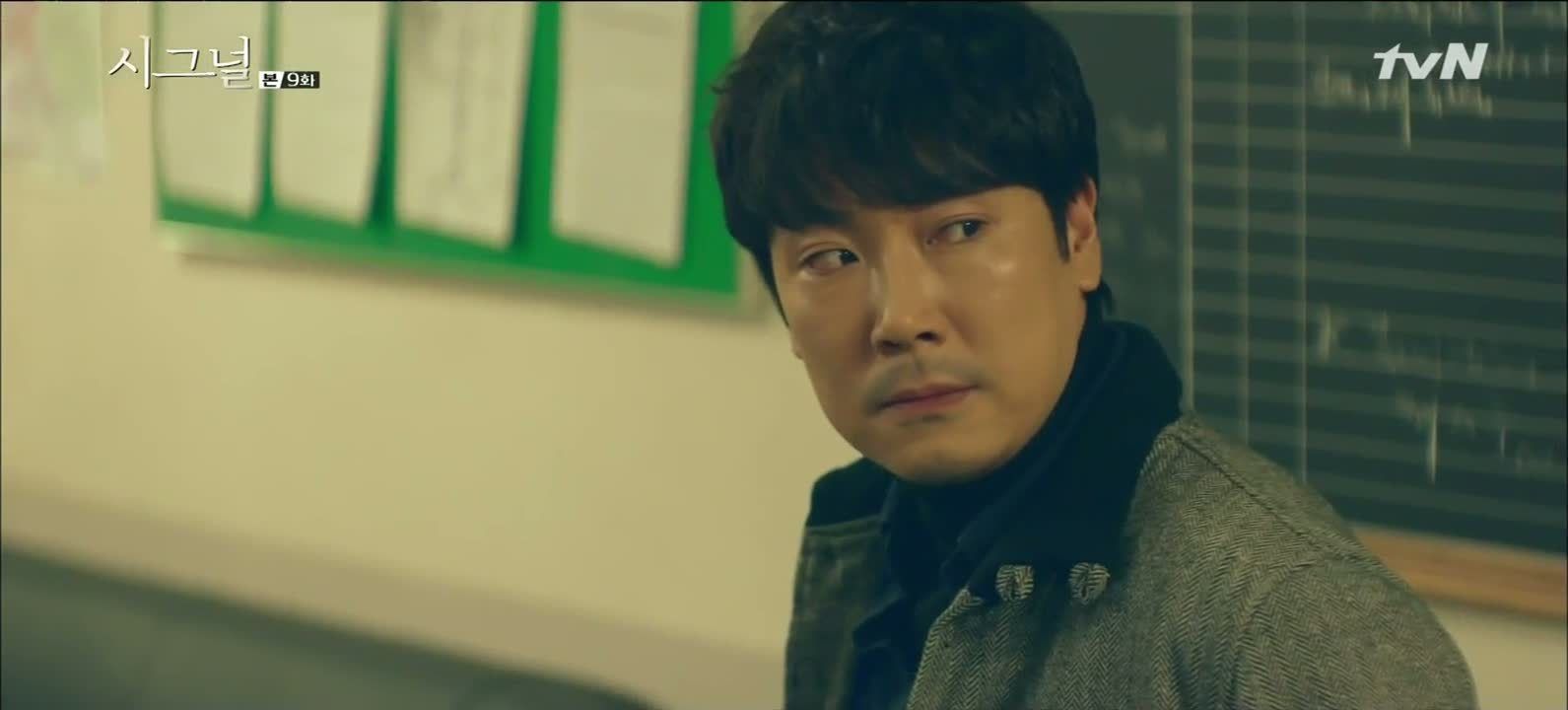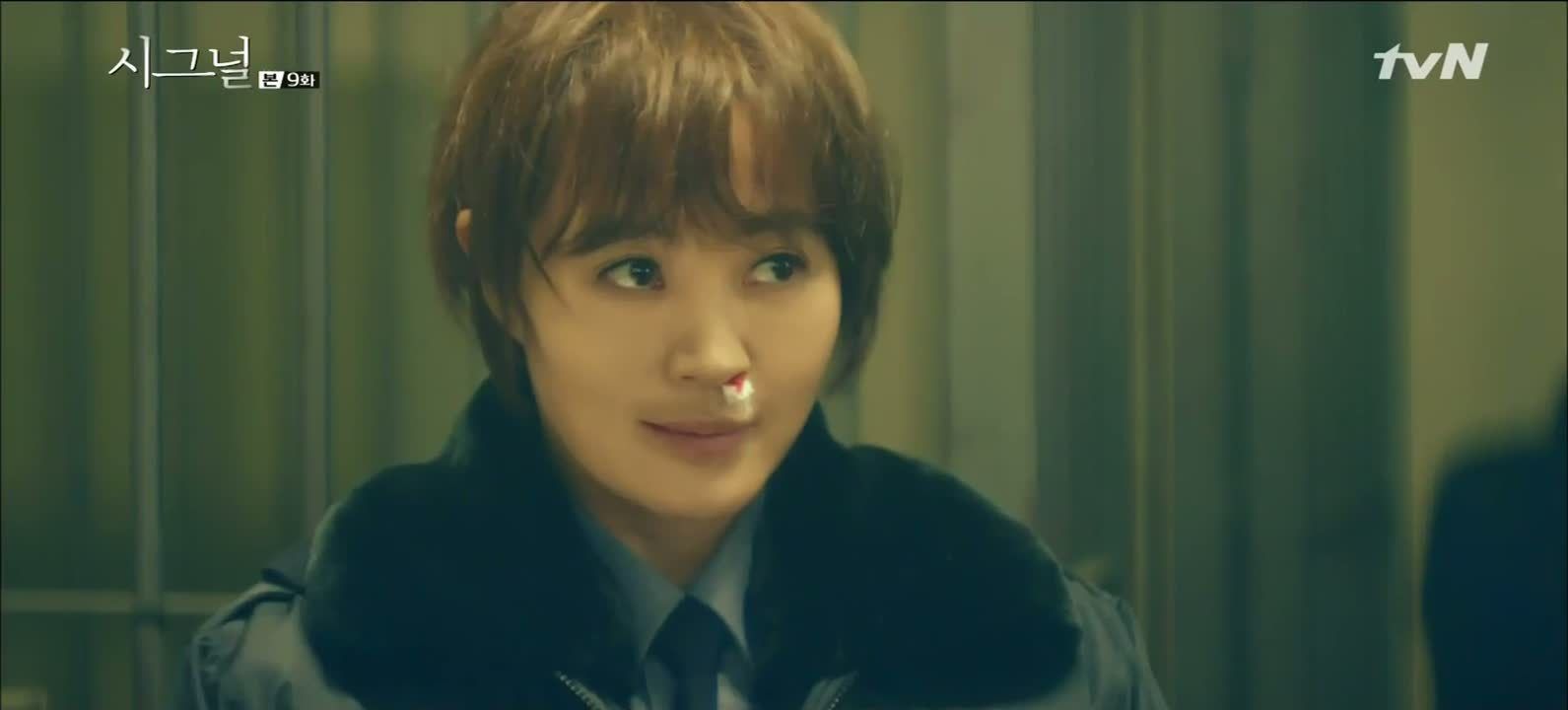 Noticing that he's dozed off from exhaustion, Soo-hyun helps in any way she can and pores over the photos. She even looks at the images before bed, hoping they'll pop up in her dreams. She's so fixated on helping that on one of their patrols, she runs at a guy on a red motorcycle and pounces on him.
Needless to say, Jae-han isn't pleased with her rash behavior, even if she lucked out by actually nabbing the right guy. Despite her other sunbaes' praise for her bravery, failing to get validation from Jae-han cuts deeper into the heart.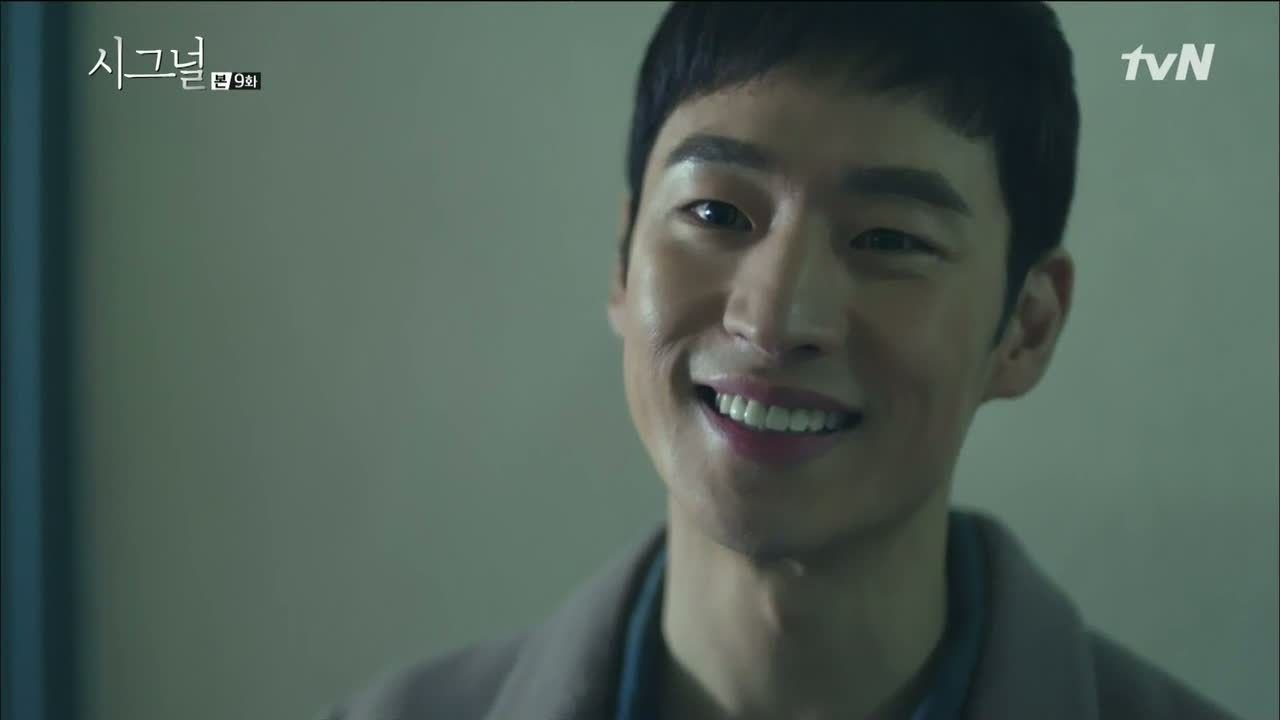 In the present, Soo-hyun wears a look of skepticism at Hae-young's query about whether Jae-han and Section Chief Ahn were close back in the day. It occurs to her that all the cases that they've worked on somehow has a connection to Jae-han, though Hae-young breezily passes that off as a happy coincidence.
Even if Soo-hyun doesn't seem to buy that answer, she lets it slide this time and says she doesn't know much about the two cops' relationship. What she does know is that they first met when Jae-han was transferred to the city of Inju precinct.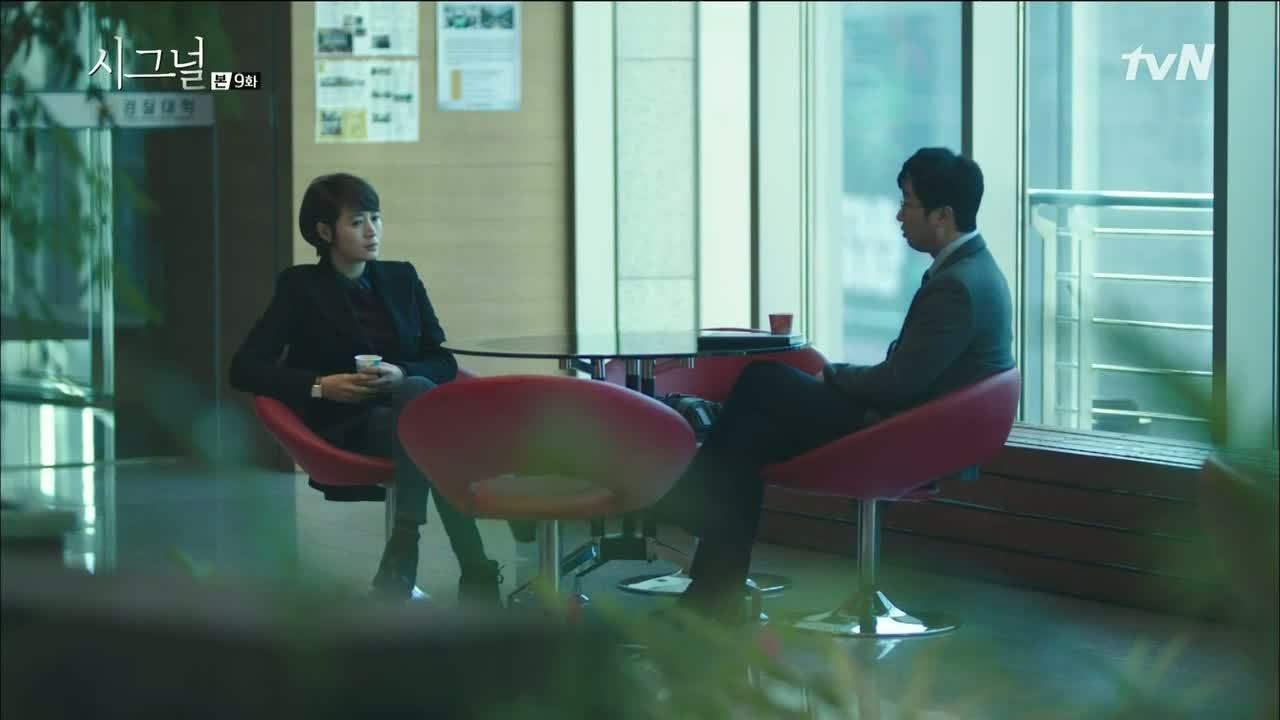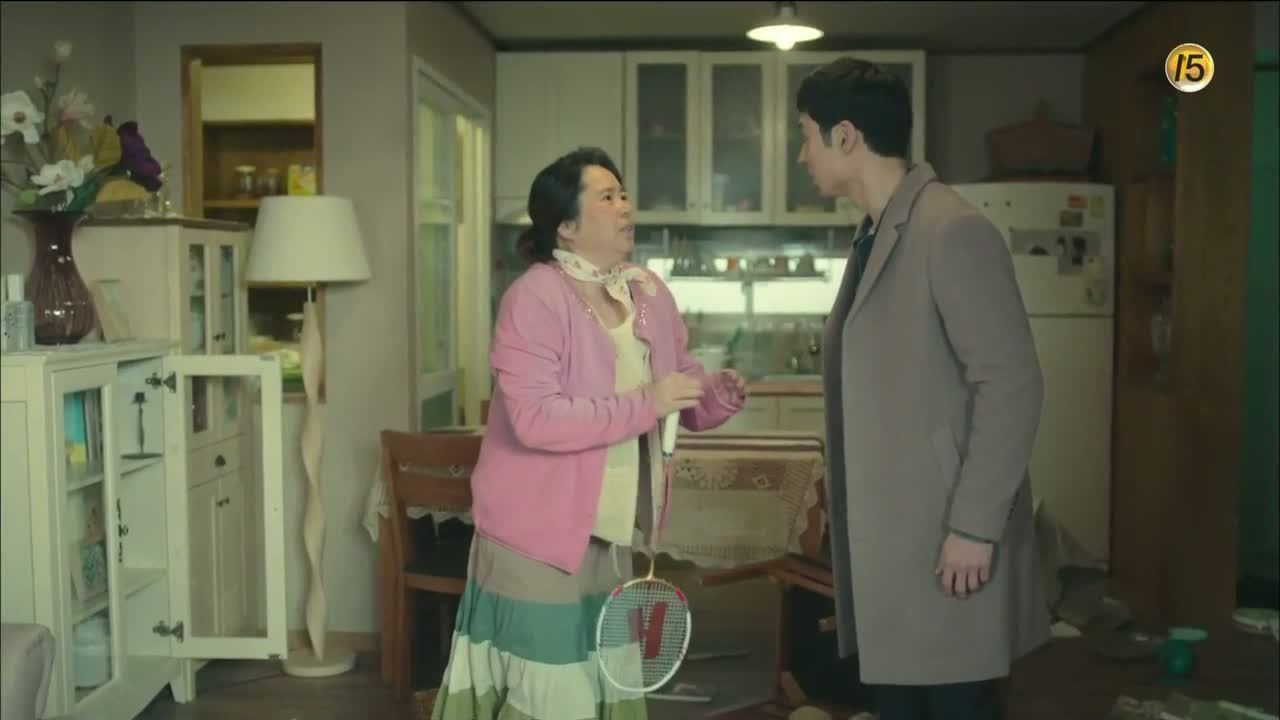 The name hits close to home for Hae-young because Inju is his hometown. Soo-hyun figures that he must know of the gang rape case of a female high school student in 1999. He's floored when he hears that Jae-han was a detective on the case.
Soo-hyun follows up with a contact at the national police university to learn that Hae-young's hyung, Sun-woo, was one of the offenders in the gang rape case and spent a brief stint in juvenile detention. But a few months following his release, Sun-woo killed himself.
Hae-young, meanwhile, frets in the precinct when he suddenly gets a panicky call from Soo-hyun's mother who believes someone broke into their home. The place is a mess when Hae-young arrives, and then Soo-hyun's nephews storm in with their toy guns.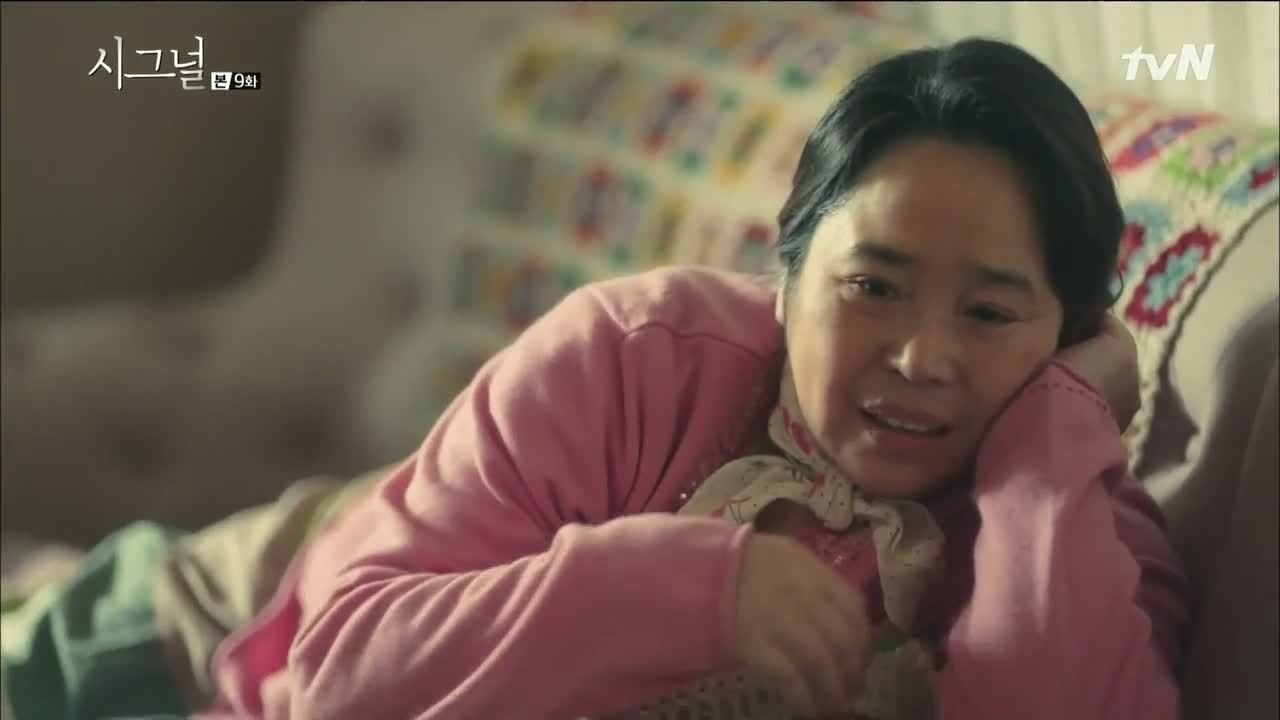 Turn out the boys made enough of a mess to alarm Soo-hyun's mother, who apologizes for making such a fuss. Seeing as she fawns over Hae-young again, methinks this situation was also partly an excuse to see him alone, especially when she suddenly cries out in pain.
Next thing we know, Soo-hyun's mother is on the couch issuing instructions to Hae-young on where everything should go. Ha. She even gets him to do all sorts of household tasks from manual labor to changing the lightbulb, all while trying to appeal to him like a potential son-in-law.
While Soo-hyun's mother steps out to fix him something to eat, Hae-young spots Jae-han's old case notebook on the floor. He picks it up and flips through the pages, then finds a folded note on the back. On it is a list of the cases and years in which he's spoken (or has yet to speak) with Jae-han.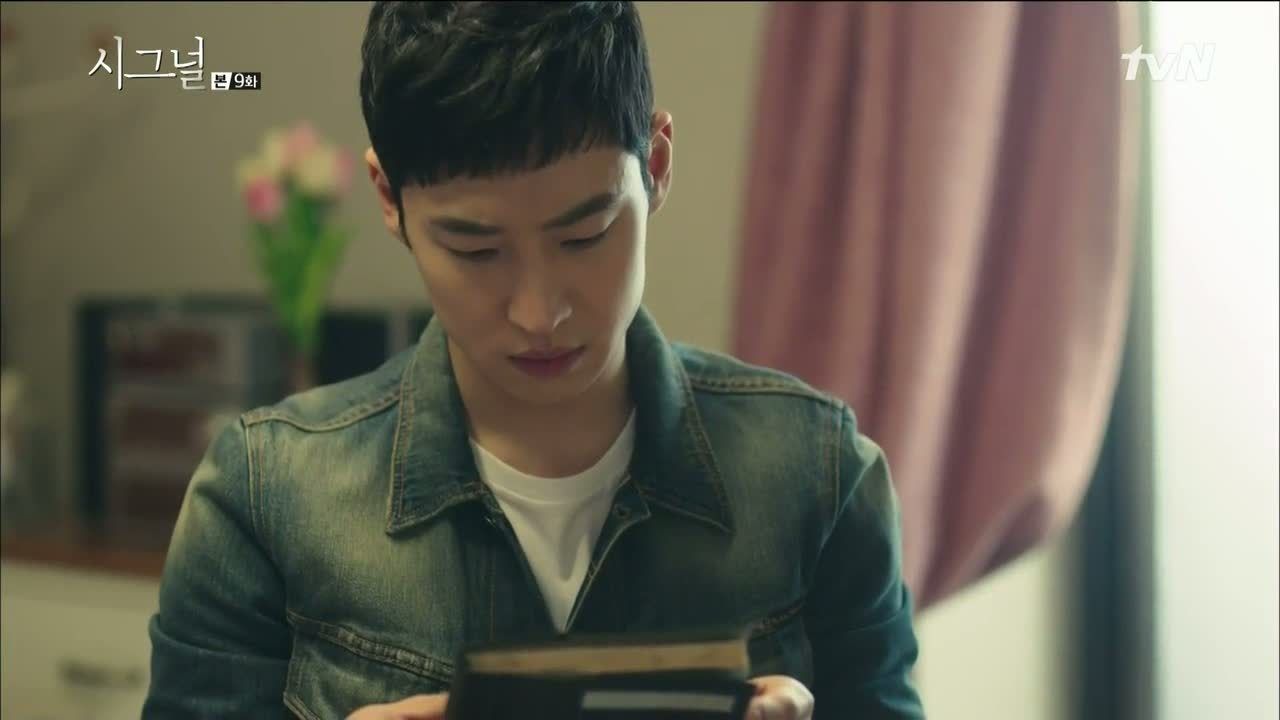 That also includes the 1999 Inju gang rape case, and Hae-young stuffs the paper into his pocket when Soo-hyun's mother returns to feed him a PPL Subway sandwich.
The third case on the list transports us back to October 17, 1997. A woman sneaks glances at the handsome young convenience store clerk who offers a friendly hand when she nearly chokes on her food.
When she runs into him later that night, the young clerk (cameo by Lee Sang-yeob) enlists her help in finding an injured puppy. He leads her down narrow, semi-darkened streets, which we know never spell any kind of danger, and she runs ahead of him when she hears the puppy's cries.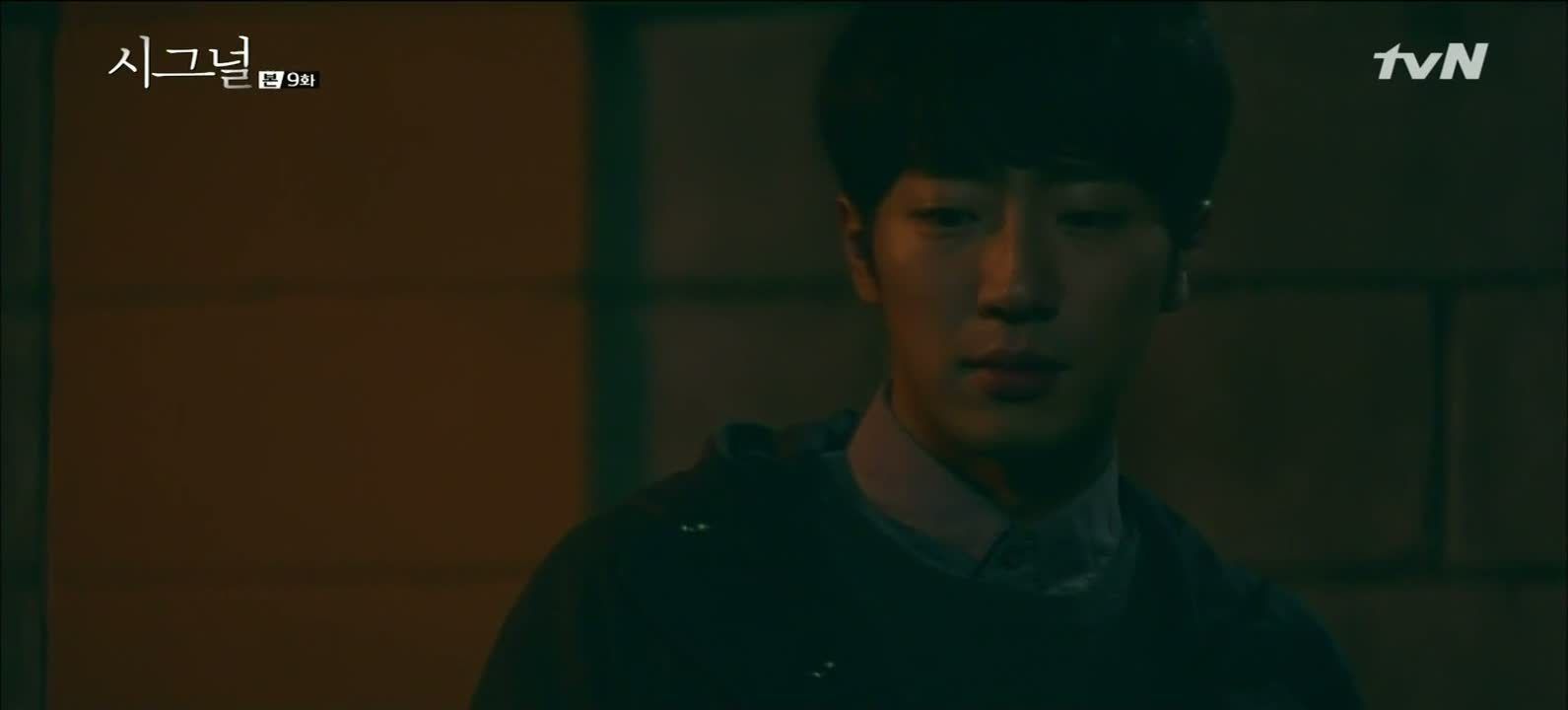 She's relieved when she finds the injured dog, and picking it up, she asks if he knows what happened to its leg. "I did it," he answers. By the time she turns her head, it's too late—the plastic bag is already over her head.
Cut to: the woman bound and gagged in his bathroom. He coaxes her to stay quiet before strangling her to death. Some time later, a homeless man limps towards a warm blanket. He's in for a shock, however, when a dead hand peeks out.
At the same time, Hae-young's internet search on the 1997 Hongwon-dong case curiously turns up nothing. Hm, has the investigation not yet begun? Just then, he hears the walkie-talkie come alive.
Over in 1997, Jae-han slips away so he can respond to the transmission. He transmits that so much time has passed since their last conversation that he thought Hae-young might've thrown the walkie-talkie in the trash. Yeah, about that…
Anyhow, Jae-han hasn't spoken to anyone on this frequency aside from Hae-young—there were a few times the radio lit up, but he never got a response. Once Hae-young learns what year it is over there, he realizes that Jae-han hasn't met Section Chief Ahn yet and the 1999 Inju gang rape case has yet to take place.
Hae-young shares that it's still the year 2015 on his end. He asks about the 1997 Hongwon-dong case, but Jae-han has never heard about it. What's worrisome is that Hae-young wasn't able to find any information on the case, and it wasn't one that he learned in his studies.
Which means they're going into this case completely blind, and the only thing Hae-young knows for certain is that this case did happen because Jae-han wrote it down in his notebook.
He reads off the cases on the memo: the South Gyeonggi case in 1989; the serial burglary in 1995; this one in 1997… and the Inju gang rape set to take place in 1999. Oh man, tipping Jae-han off about a case that hasn't happened yet can't be wise.
The connection fritzes out just as Jae-han asks where he found that notebook. He takes out that same note, though it only has the first two cases he and Hae-young worked on together.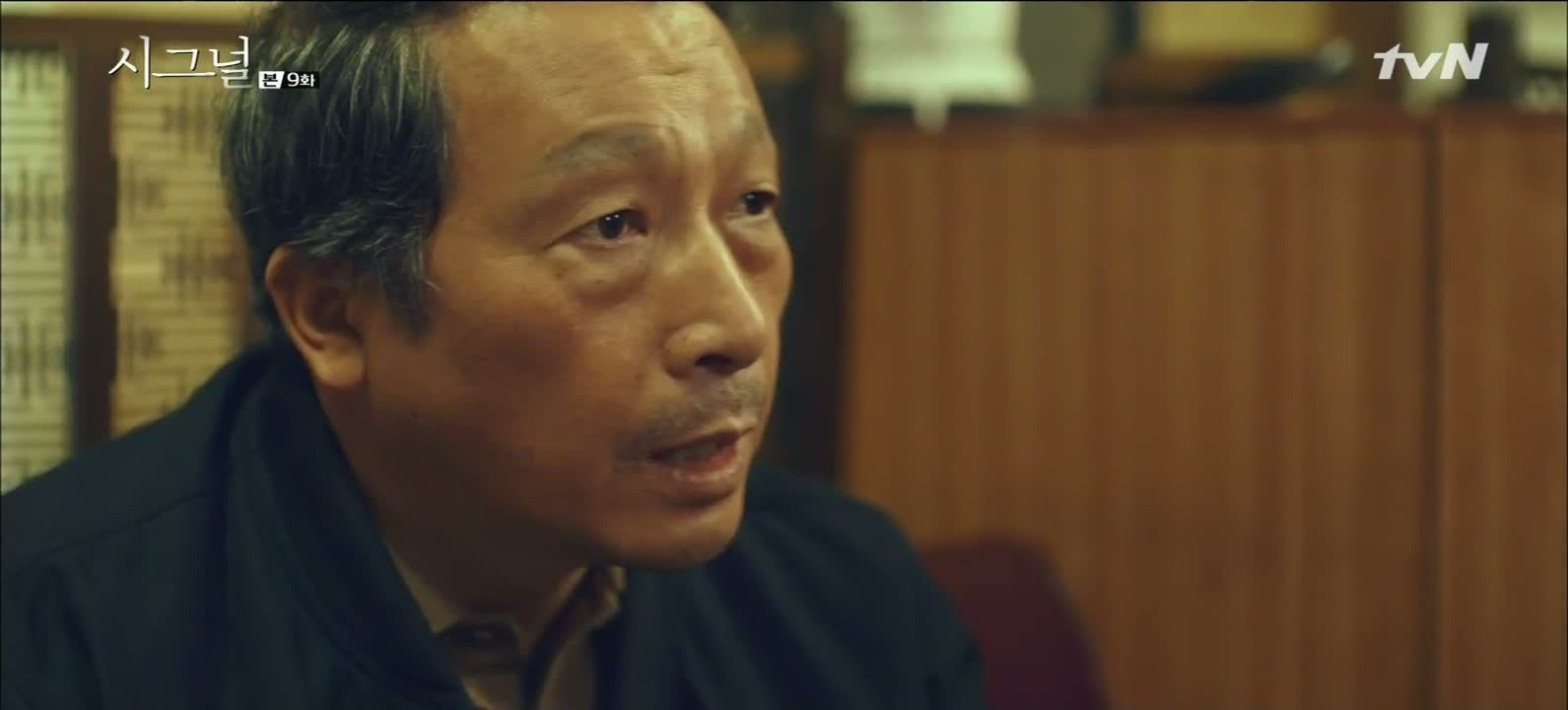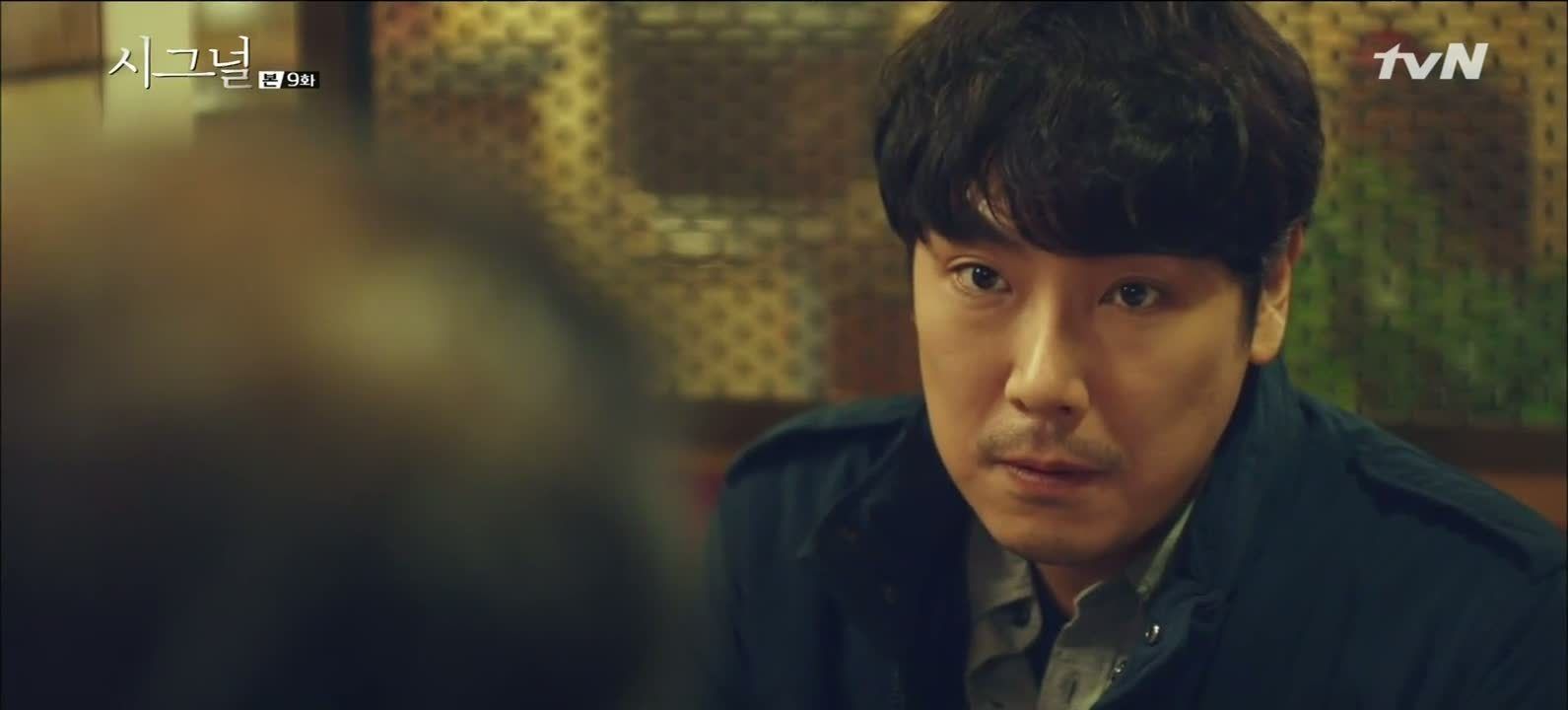 Jae-han visits a fellow detective in the Hongwon-dong precinct, where he jumps on the case files of the victim: a housewife who was found dead with a plastic bag over her head. He spots the man who found the body, then later questions him over coffee.
The man piques Jae-han's curiosity when he asks if this was a copycat murder to the woman who died in a different neighborhood. She was also found dead a few months ago with a plastic bag over her head.
Although Director Kim doesn't initially give Jae-han the time of day, he changes his mind when Jae-han doesn't protest. He's dubious that two murders from two different districts could be related, but Jae-han argues that both women died the same way, and it'd be easy enough not to make the connection if each case was handled by separate precincts.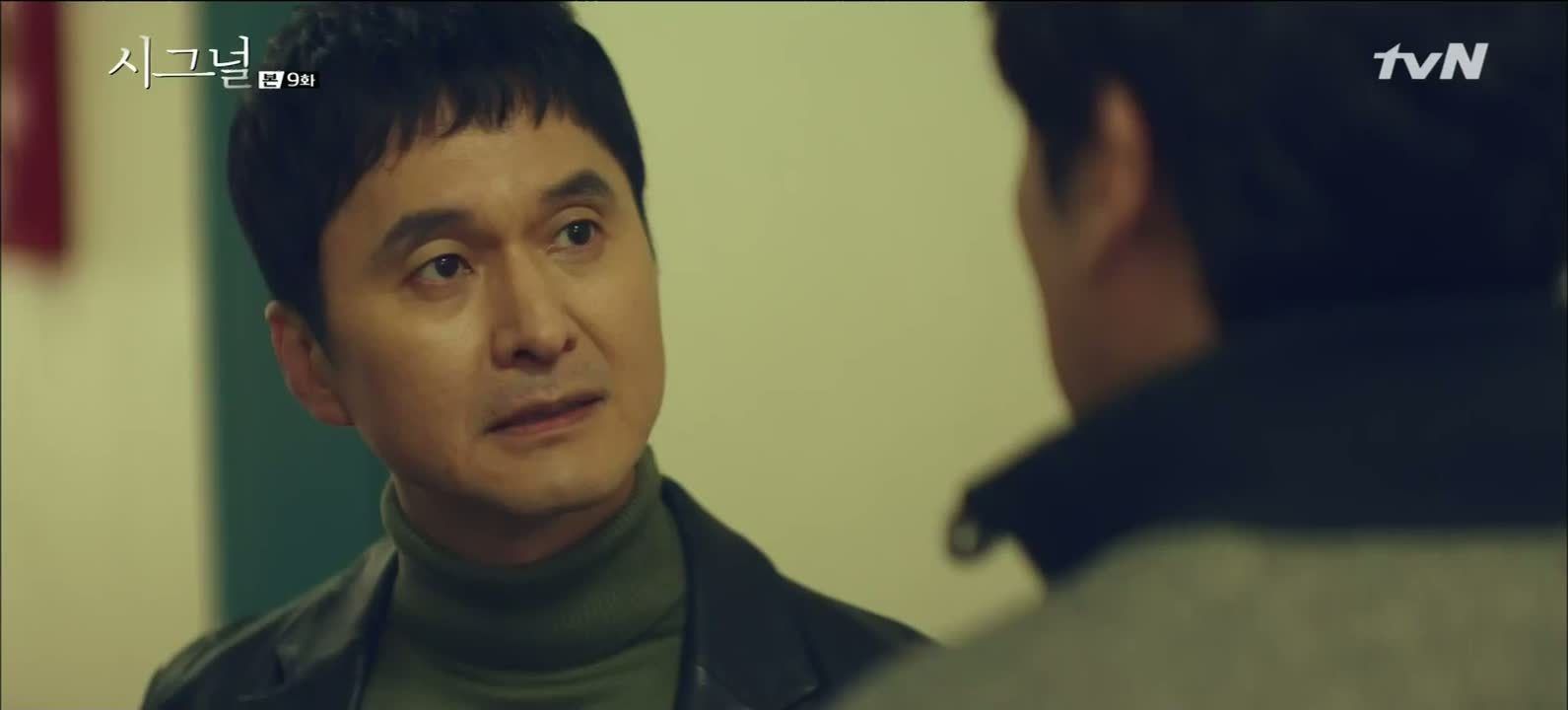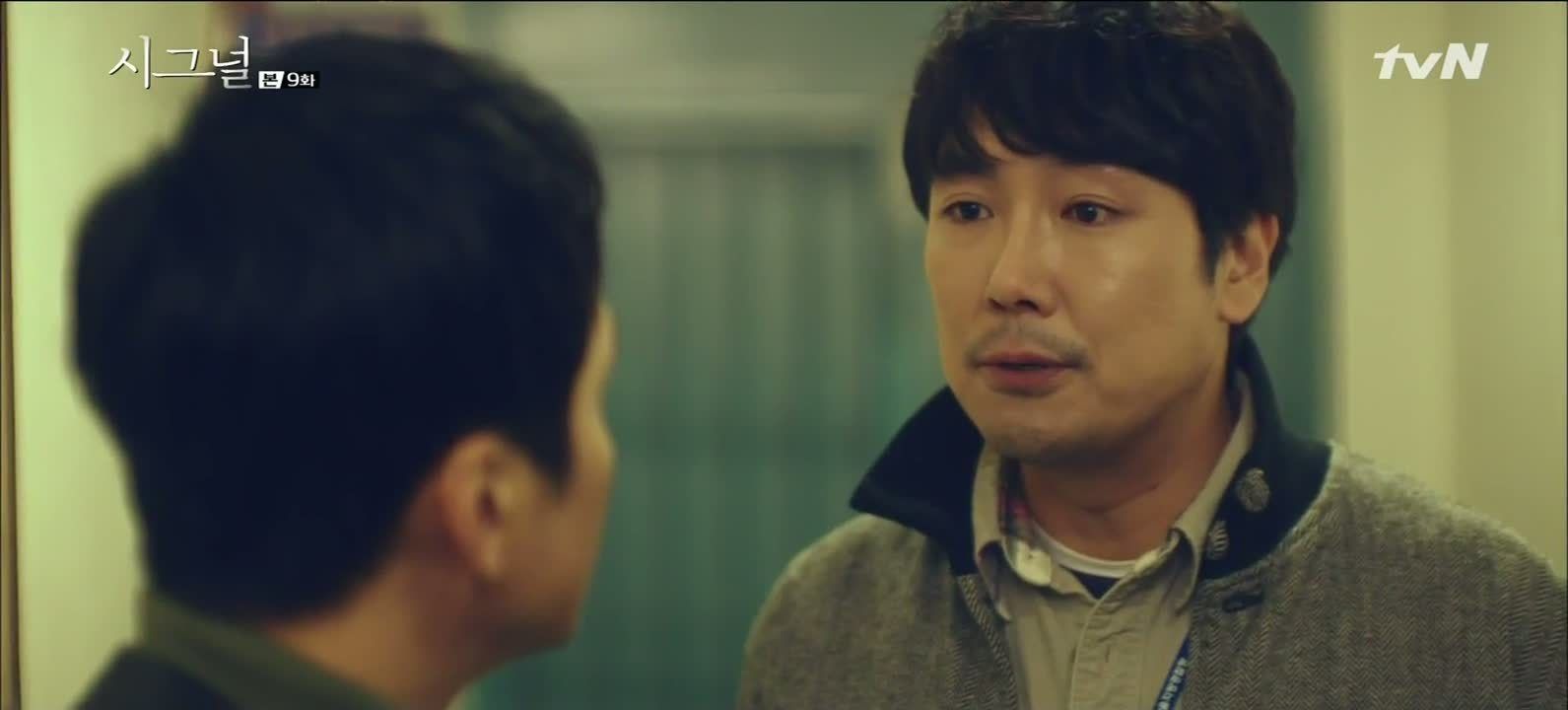 Director Kim believes Jae-han is working off of speculation, to which Jae-han counters that they're dealing with human lives and more could be at risk. When Director Kim argues that they can't stop every murder out there, Jae-han asks, "Would you say the same if these people were Han Se Kyu?"
If the victims were daughters from wealthy, influential families, Director Kim would be all over the case, Jae-han argues. "If they were people like that, they wouldn't even be victims to these types of crimes," Director Kim returns. "Because they live in a different world." Whatttt.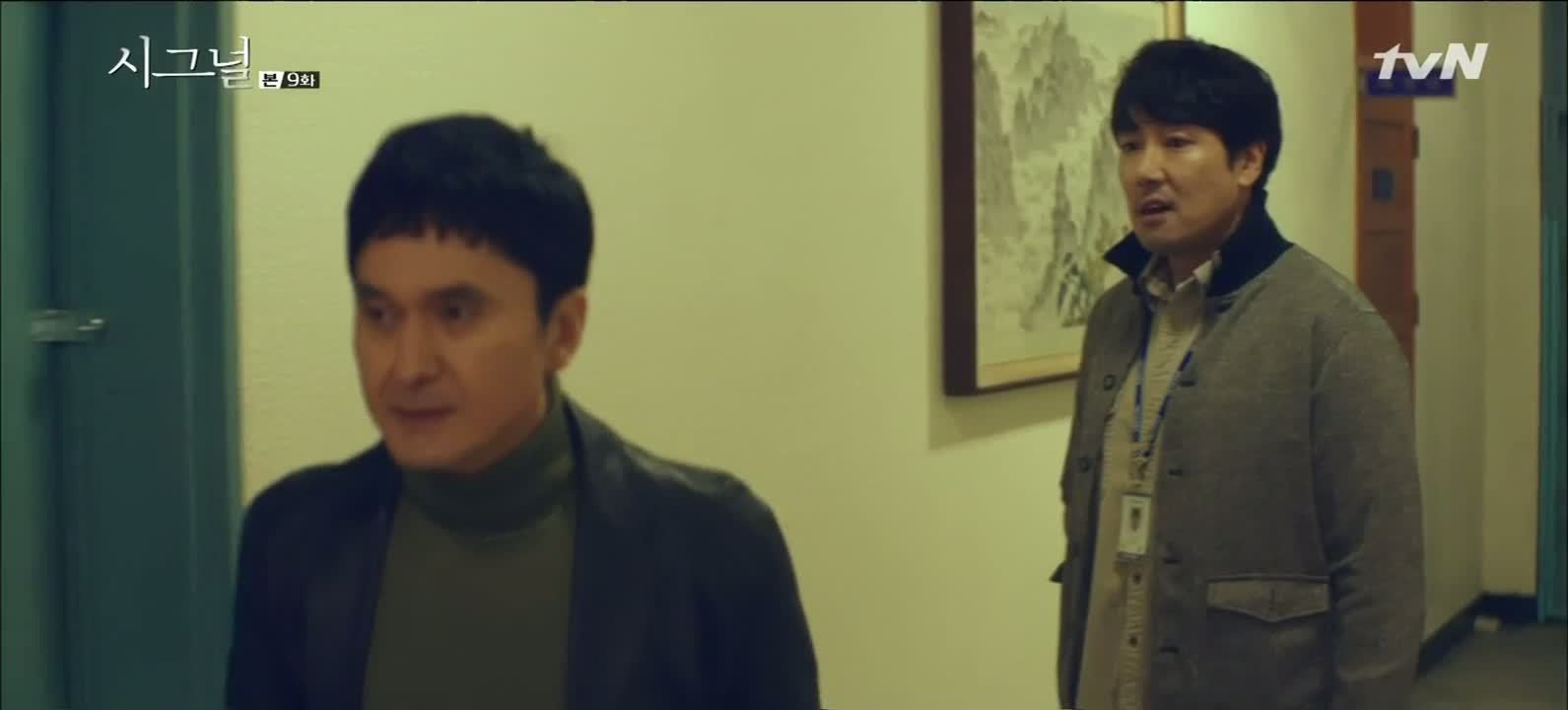 Jae-han can hardly believe his ears, but once he hears the higher-ups don't want another case of serial murders, he swears that he'll catch the killer. People might die every year for reasons he doesn't know, but Jae-han swears he won't ever forgive someone who kills on his watch. "That's the world I live in!"
To that, Director Kim spits back that he doesn't care what Jae-han does, as long as it doesn't become a big deal. It appears that Soo-hyun has overheard a good chunk of the conversation, given how she asks Jae-han if they're really dealing with a serial murderer.
We're met with a familiar sight in 2015: Soo-hyun running into the NFS building at the news of another skeletal remains. She's told that these are from the criteria she's looking for: this woman was petite, her body wrapped tightly in plastic and rope.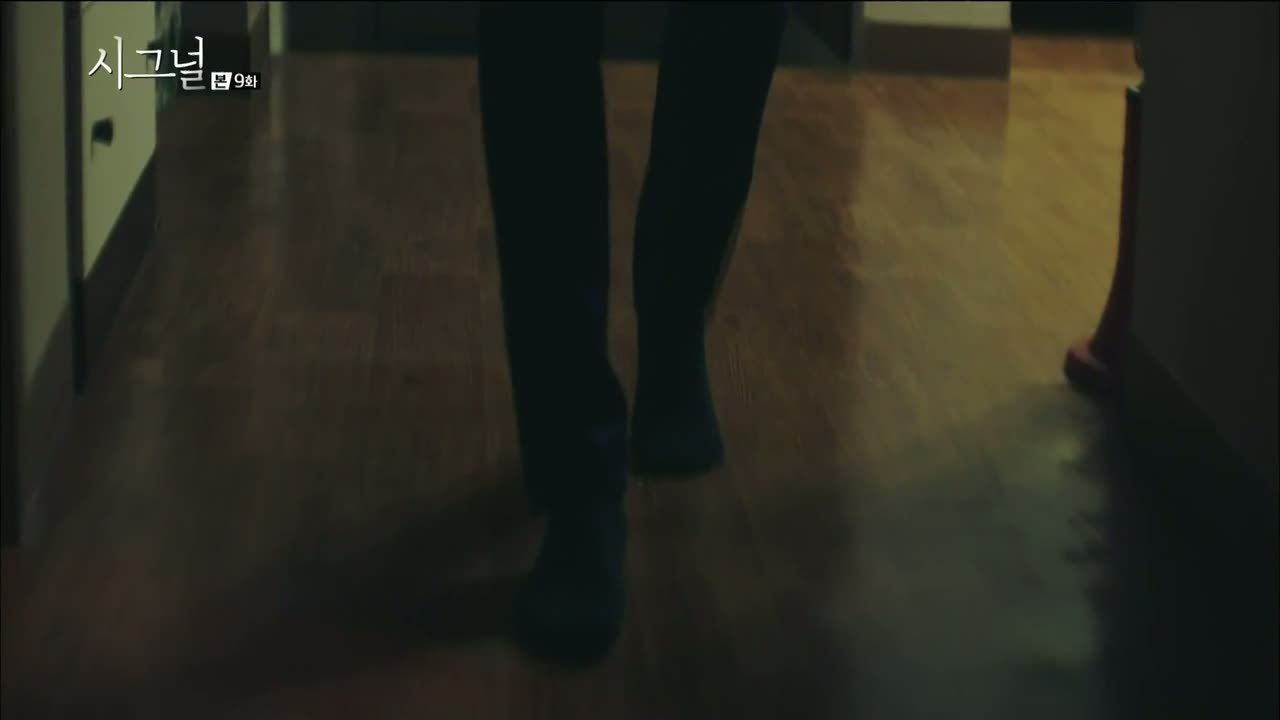 Curiously, the crime scene photos trigger something in Soo-hyun's mind: a black plastic bag, a pair of legs in white sneakers kicking in protest. She reels in shock, and she's still shaking when we see more memory fragments: someone walking down the hallway, a hand caresses a black plastic bag. Was Soo-hyun a victim of attempted murder?
Soo-hyun is hardly listening to Detective Kim's high-pitched lecture regarding his fixation on trying to solve actual cold cases like the Odaeyang mass suicide in 1987. And then she chimes in, "What about Hongwon-dong."
Hae-young is the only one who turns his head in recognition, but pretends to be hearing about it for the first time like his fellow team members. It's with a heavy heart that Soo-hyun explains the 1997 Hongwon-dong case: within a span of two months, two women died of asphyxiation.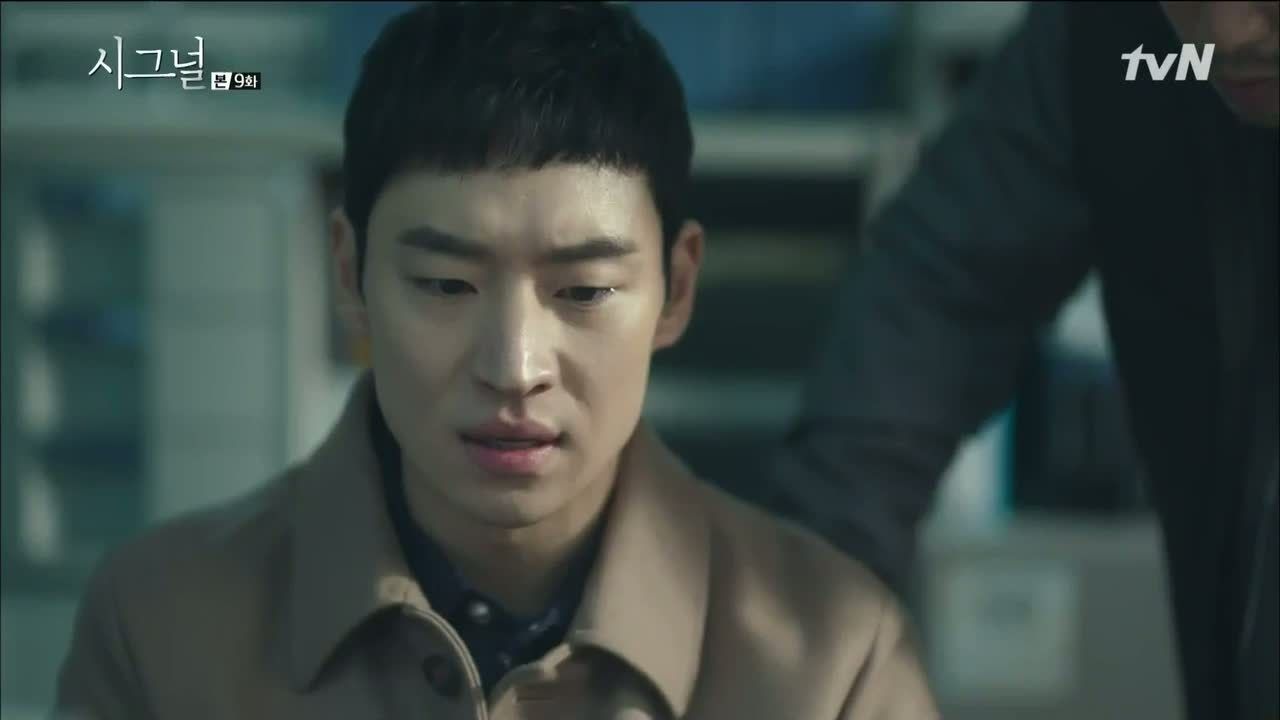 The killer's trademark was putting a plastic bag over his victims' heads, wrapping the bodies tightly in sacks, and then disposing of them. At the question of how this turned into a cold case, Soo-hyun says it was a mess from the start: two different precincts were working on the case, and questioned the families, only to find out that they were innocent.
Hae-young entertains the idea that they have a serial killer on their hands based upon the unique method of killing and the similar time and place for the murders. But it's too early to call it a serial murder—they need at least three victims and the surrounding circumstances must match in each case.
"And what if there's one more?" Soo-hyun poses. There were skeletal remains that were recently found in the mountains by a trio of hikers.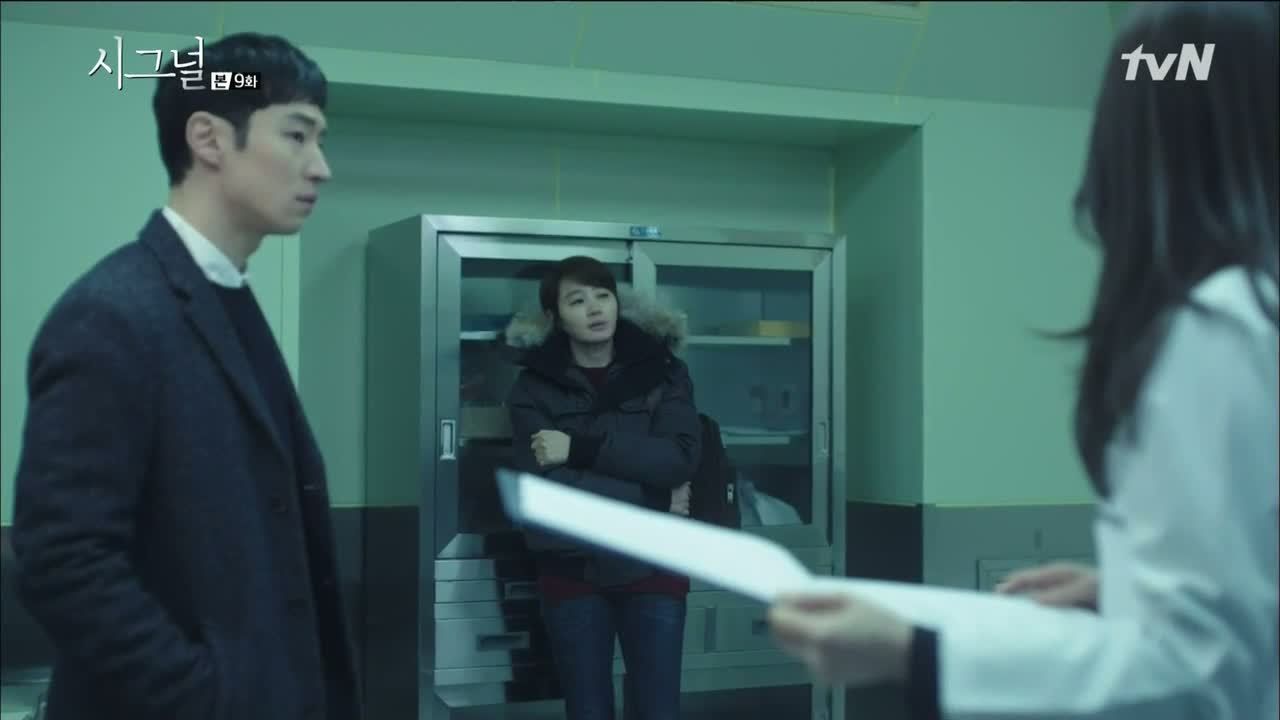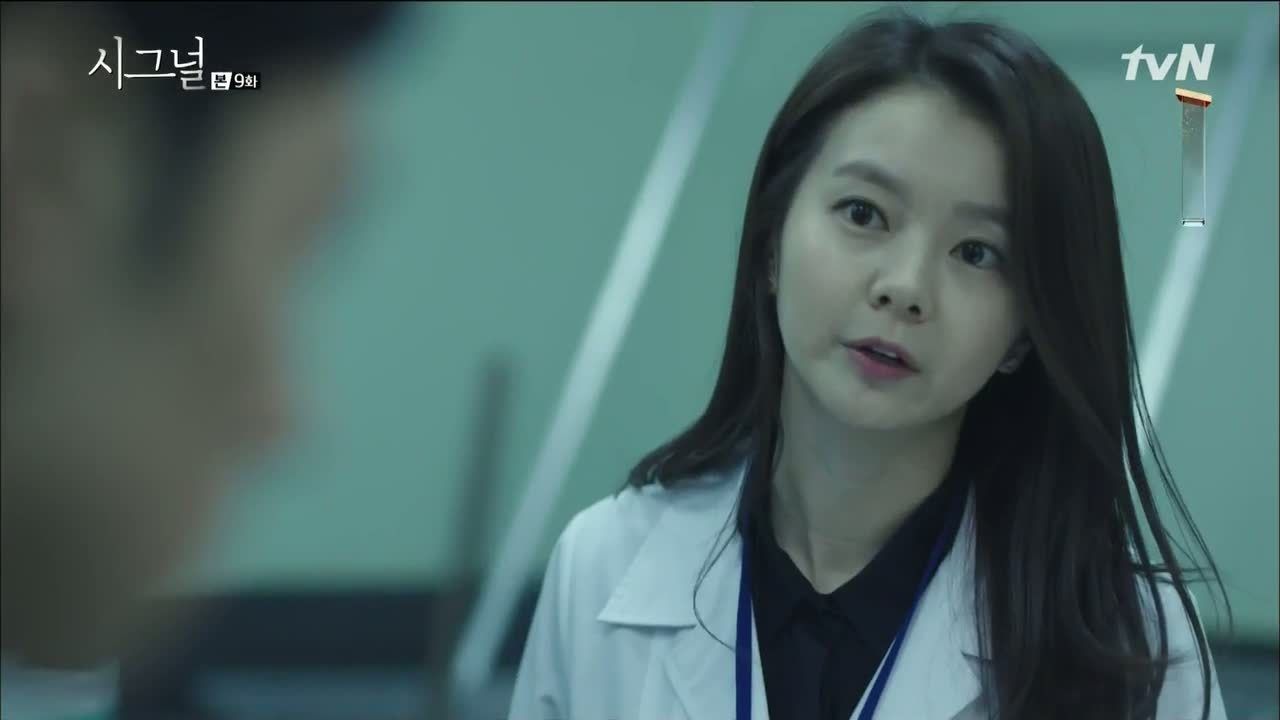 The remains match up with a 35-year-old woman who went missing in 2001 and lived in Hongwon-dong. Yoon-seo notices that Soo-hyun looks unwell today too; she doesn't understand when this skeleton isn't the one Soo-hyun's looking for.
That spurs Hae-young to ask after Soo-hyun's inquiry, and he's told she's looking for someone 185 cm tall with a metal pin in his shoulder. Soo-hyun pulls him away before Yoon-seo shares any more information,
Recalling that the description fits Jae-han's profile, Hae-young teasingly asks if Soo-hyun is looking for someone she used to have feelings for. She quickly shoots down the topic.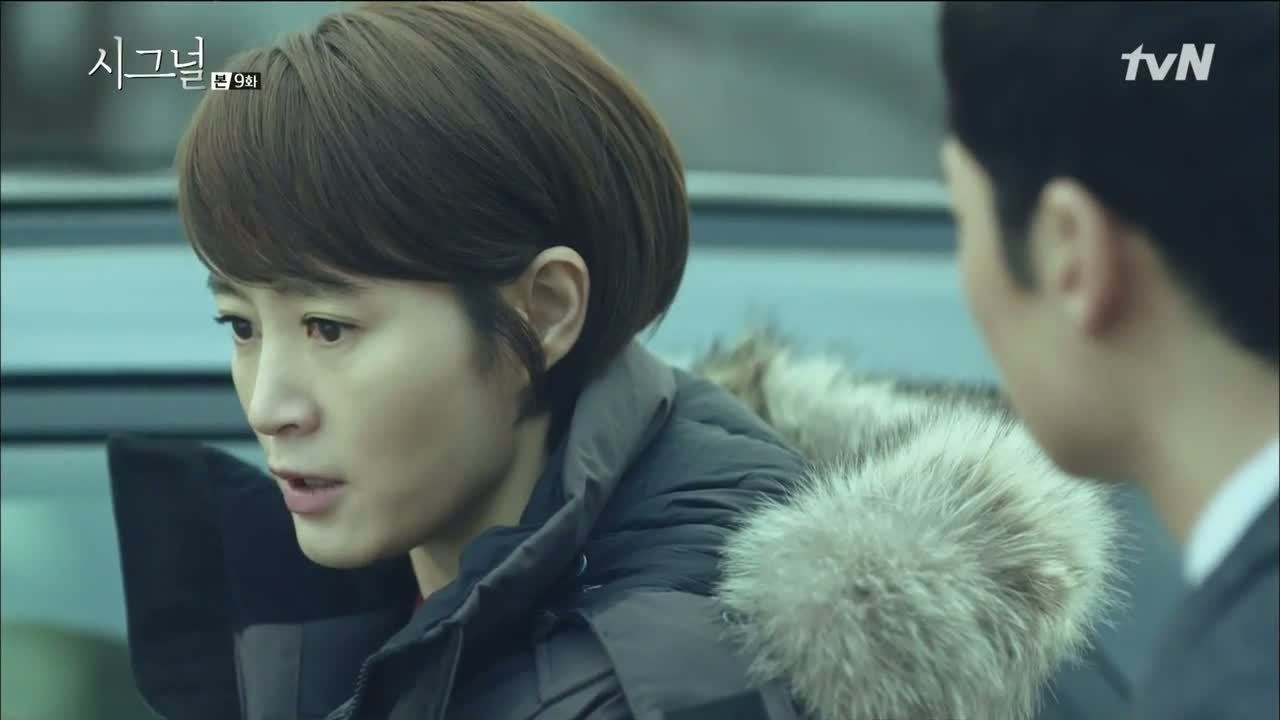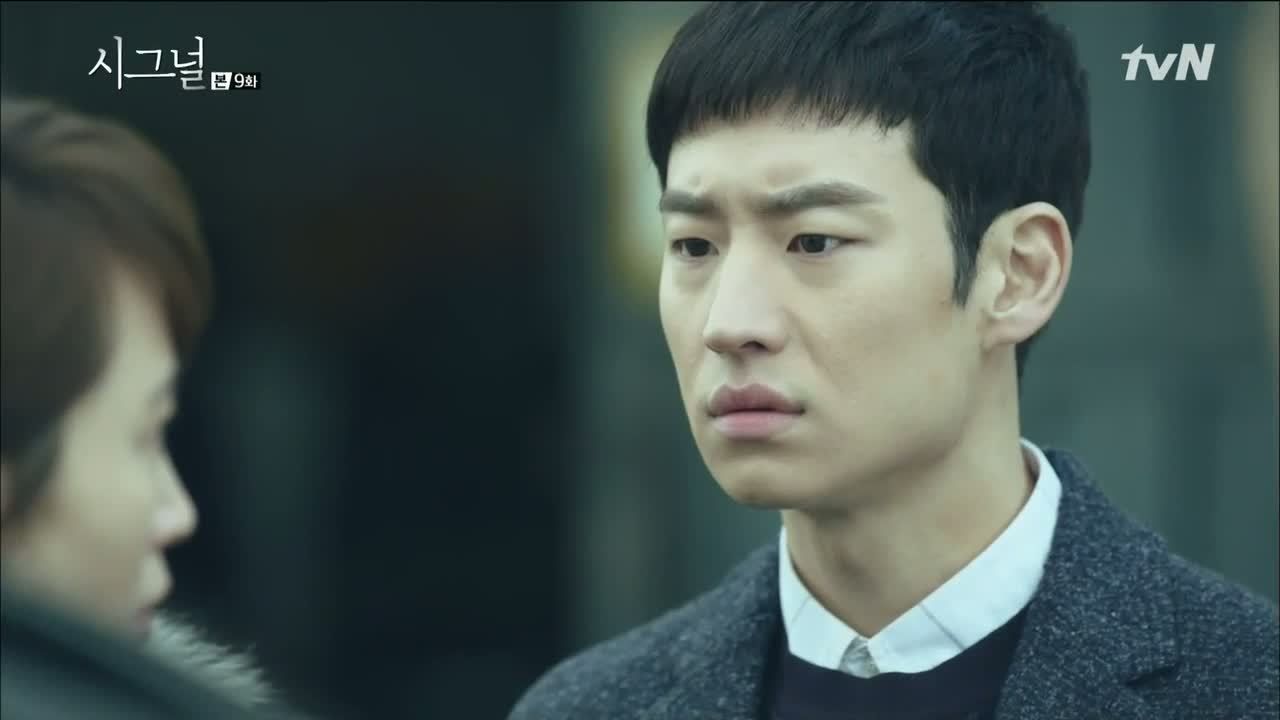 Hae-young and Soo-hyun seek out the victim's husband, who said he initially wondered if his missing wife committed suicide since she was suffering from postpartum depression. Hae-young can tell that this case affects Soo-hyun on a visceral level, even if she won't share why.
Her eyes dart from side to side as Soo-hyun says everything is so similar from the way the killer murders his victims to the women he targets. "It was the same in 1997, too."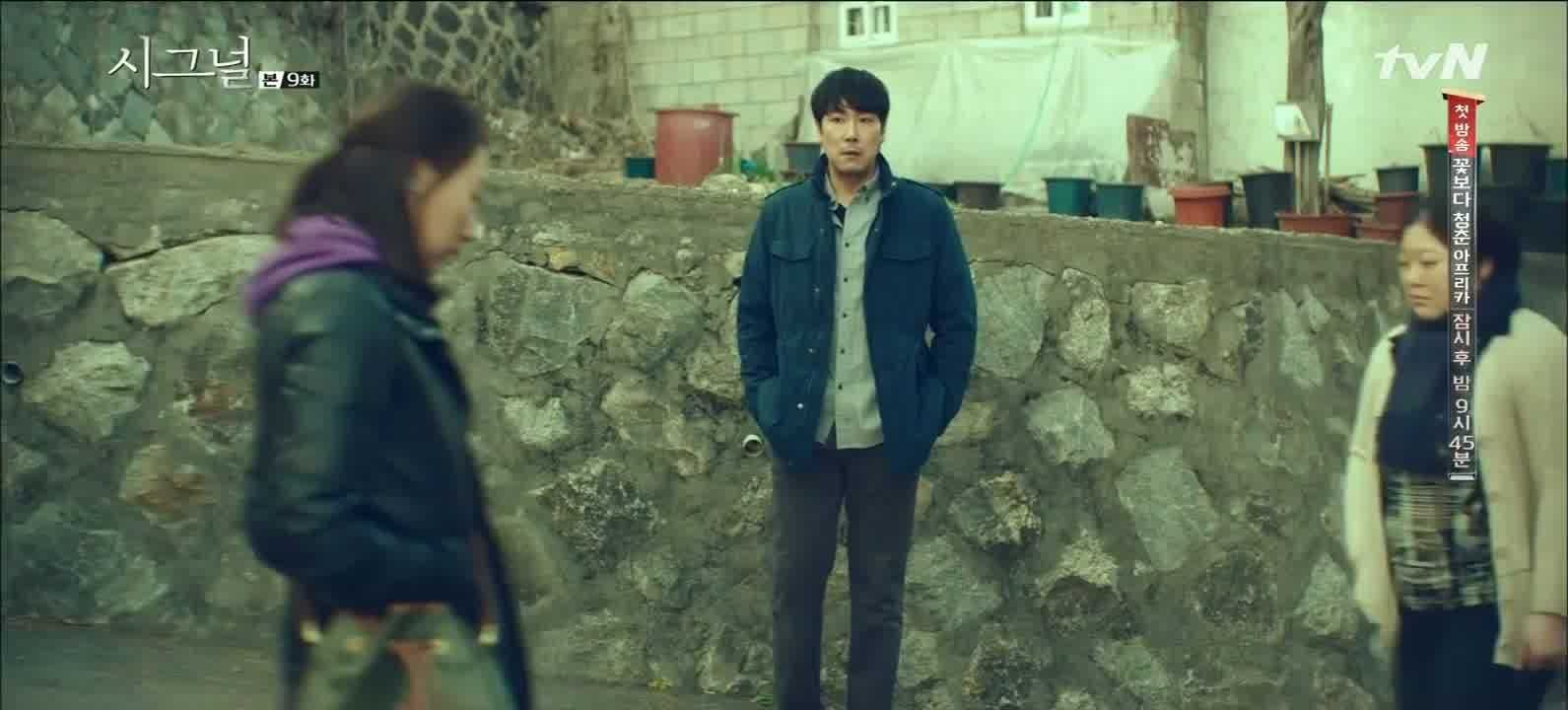 In 1997, Jae-han is busy collecting information on the victims—both weren't very social, showed little emotion, and often listened to music. He imagines the woman walking along different routes, wondering what the common denominator might be when nearly everything about them was different.
He remembers that both women suffered from depression and listened to sad music. As Jae-han catches a few winks at his desk, Soo-hyun happens to read a few key descriptions about the case whilst cleaning up.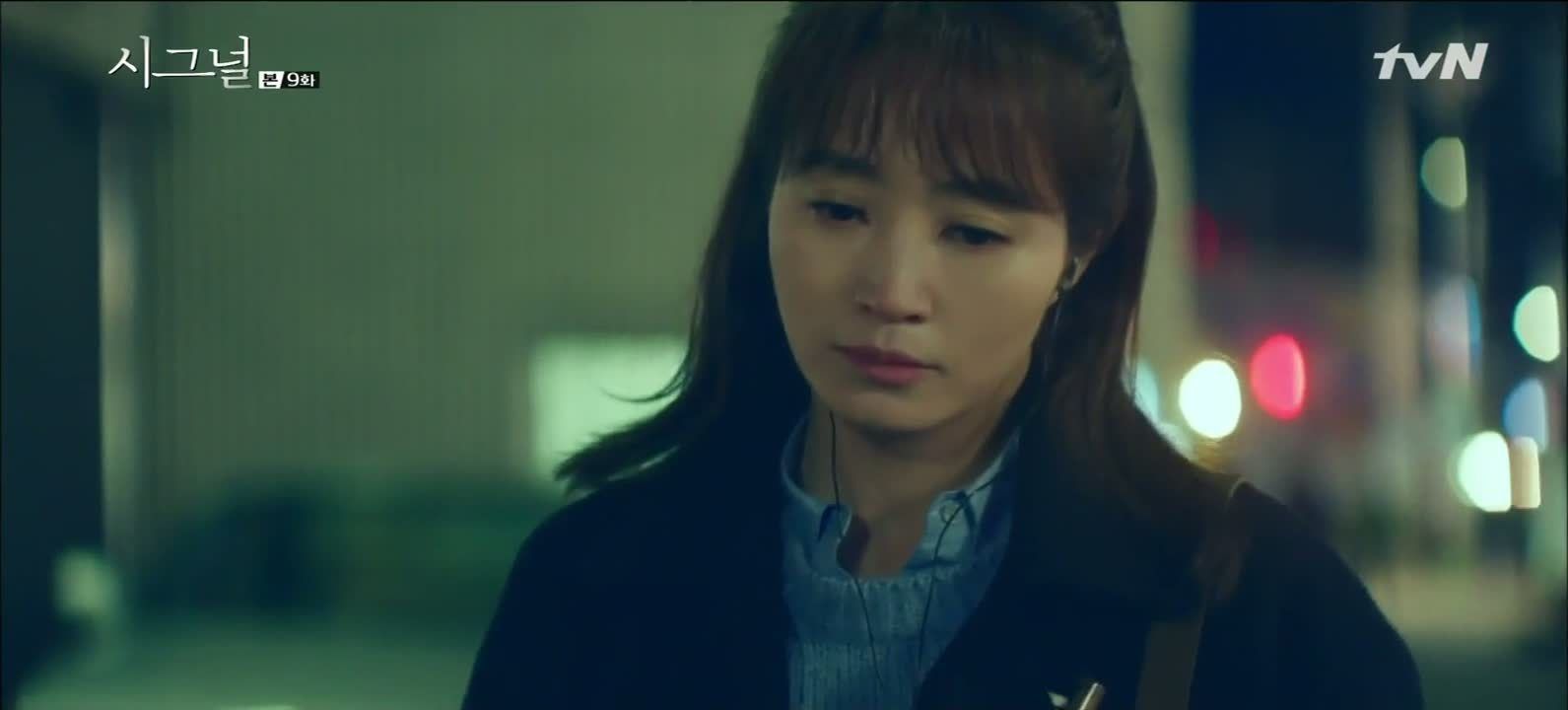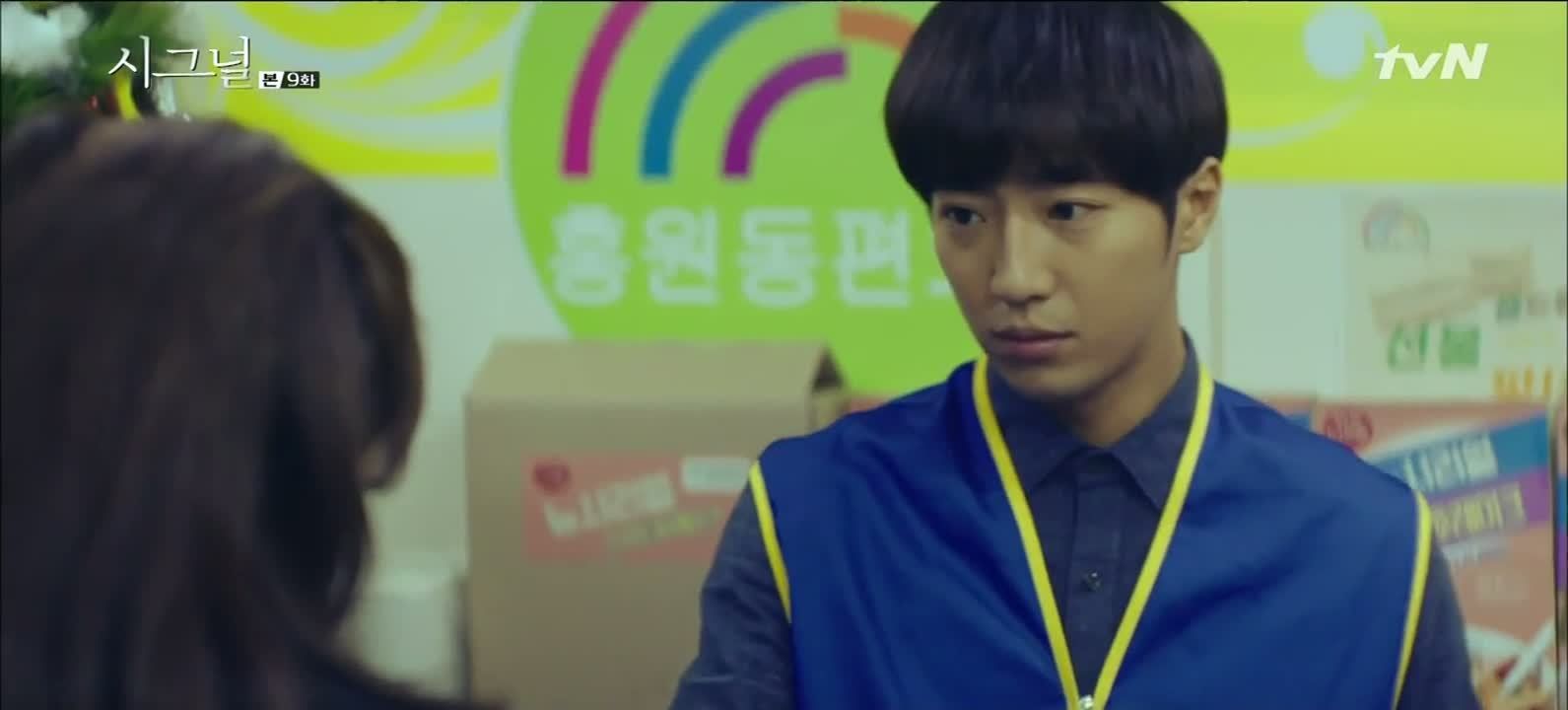 Next thing we know, she's out and about listening to moody music while trying to find out where the victims' routes overlap (even though Jae-han knows that there was no overlap). Uh oh, is she wearing white kicks?
Night falls as Soo-hyun retraces the victim's path. Her expression grows darker and her steps get heavier, until she finally walks into the convenience store looking quite exhausted.
The murderer looks at her with interest as she barely lifts her head during the transaction, the earbuds still in her ears. The sigh Soo-hyun lets out basically secures herself as a target.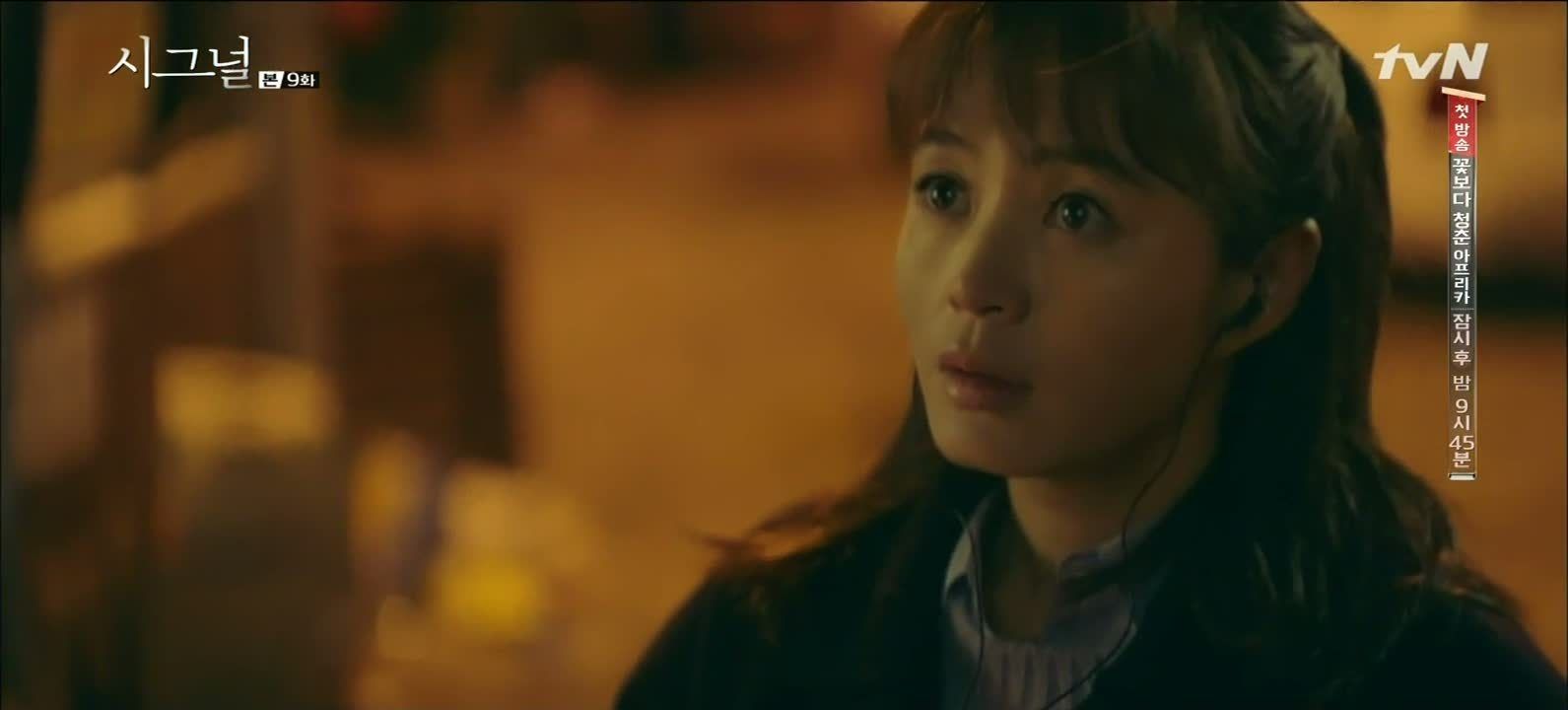 Soo-hyun picks up a shadow as she walks the narrow streets. He quickens his steps, then reaches out to touch her shoulder. She turns in alarm, then breathes a sigh of relief to see Jae-han. He asks if she's been trying to solve the Hongwon-dong murders on her own after seeing the case files.
He immediately orders her to head back to the precinct, but Soo-hyun says she feels bad for the victims. She's spent the entire day walking the same routes those women took every day and can sympathize as to why they'd be depressed—thinking about a hard-knock life while staring at concrete walls and seedy posters and listening to sad music would make anyone miserable.
That's why she needs to get back before their boss realizes that the precinct's mascot has gone missing, Jae-han says. She lets out a dejected sigh when he walks away, and it's not long before she gets an eerie feeling. But when she looks behind her, there's nothing there.
Hae-young shows Section Chief Ahn the list of missing persons from Hongwon-dong from 1997 to the present. Three women suffered from depression, and the skeletal remains they found may not be the last. He asks for an approval to search more of the mountain.
Section Chief Ahn grants it, a decision that boggles both Detective Kim and Heon-ki. Hae-young explains that this secluded area turned into a hiking path last year, and the closest hike would be from Hongwon-dong—a perfect place to hide bodies.
Noticing that Soo-hyun looks uneasy, Hae-young gently asks if she knows more about this case than she's letting on. When she doesn't reply, he continues to explain that the murderer shifted from leaving bodies in public places in 1997 to hiding them in 2001.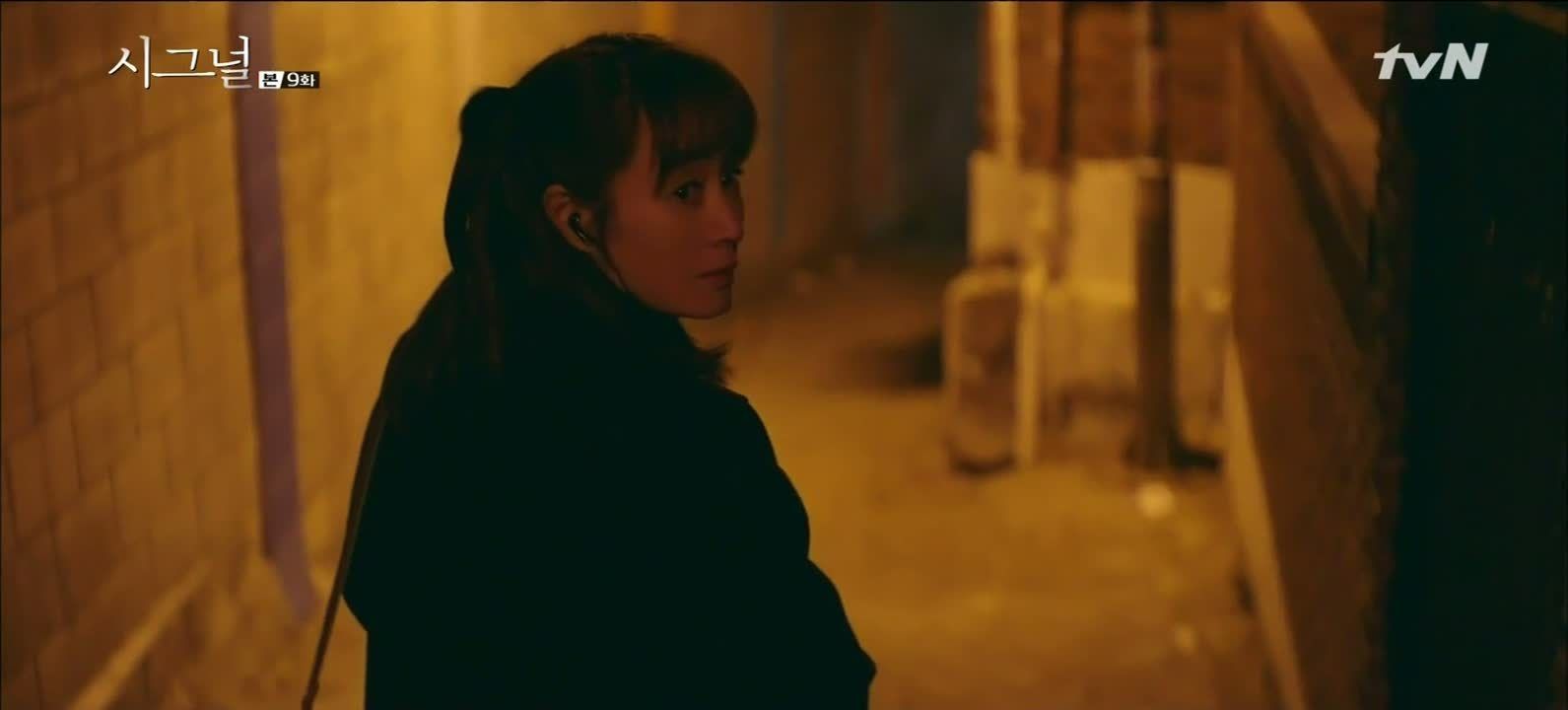 His pattern had changed, Hae-young notes. He asks Soo-hyun for the reason why, sure that she must know something. In a halting voice, Soo-hyun shares that there was one more victim in 1997.
Jae-han grows worried when he arrives at the precinct and learns Soo-hyun isn't back yet. She's not at home either. That's because she's still walking the darkened streets and removes her earbuds when she hears a puppy barking.
There it is—the fluffy injured puppy that precedes death. And then a plastic bag covers her head.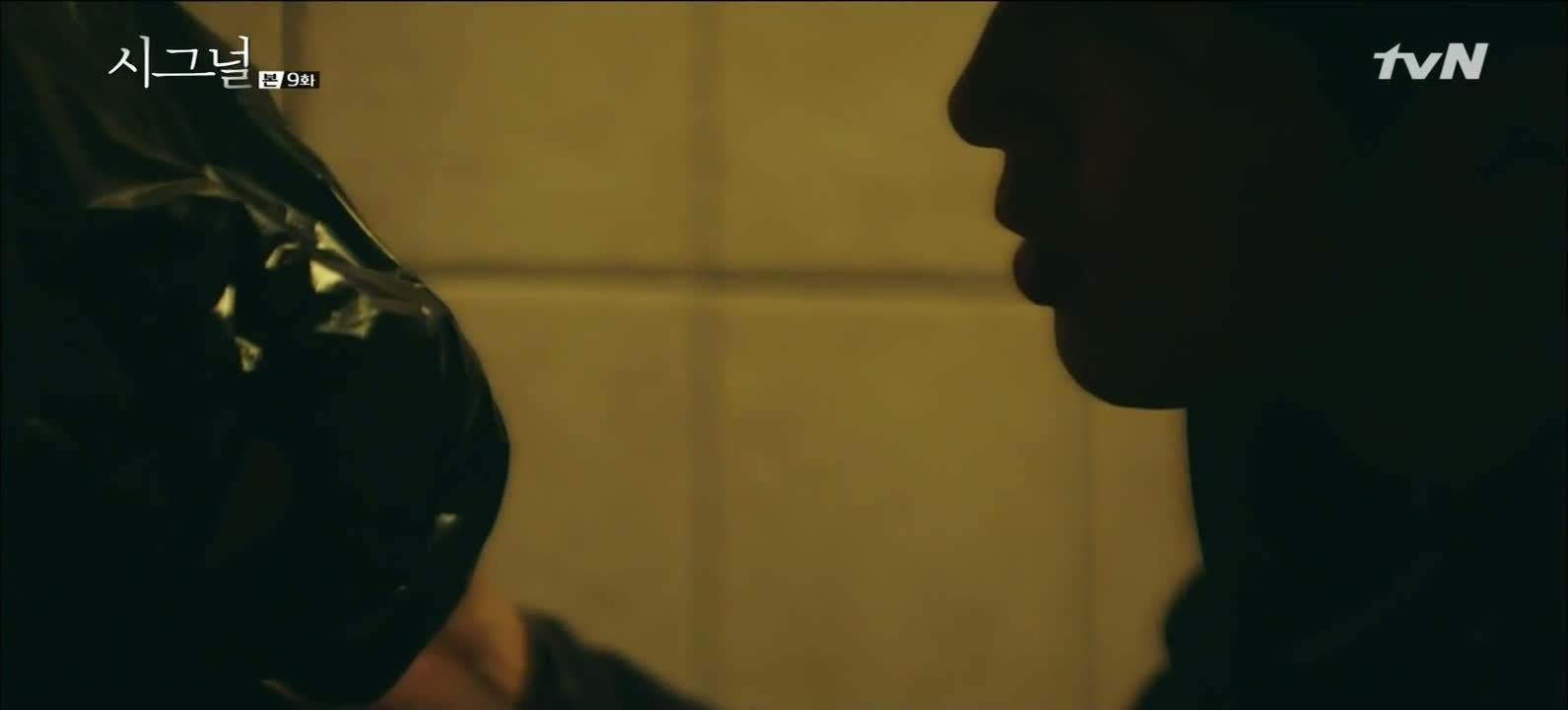 Soo-hyun wakes in the bathroom with the bag still over her head. Her hands are bound, her vision limited, and her air supply fading with every breath. Jae-han retraces his steps in Hongwon-dong, calling out her name.
Now the fragmented pieces of Soo-hyun's memory play out: the killer enters the bathroom and at her muffled screams, he shushes her to quiet down. He promises to make her comfortable soon, then heads out.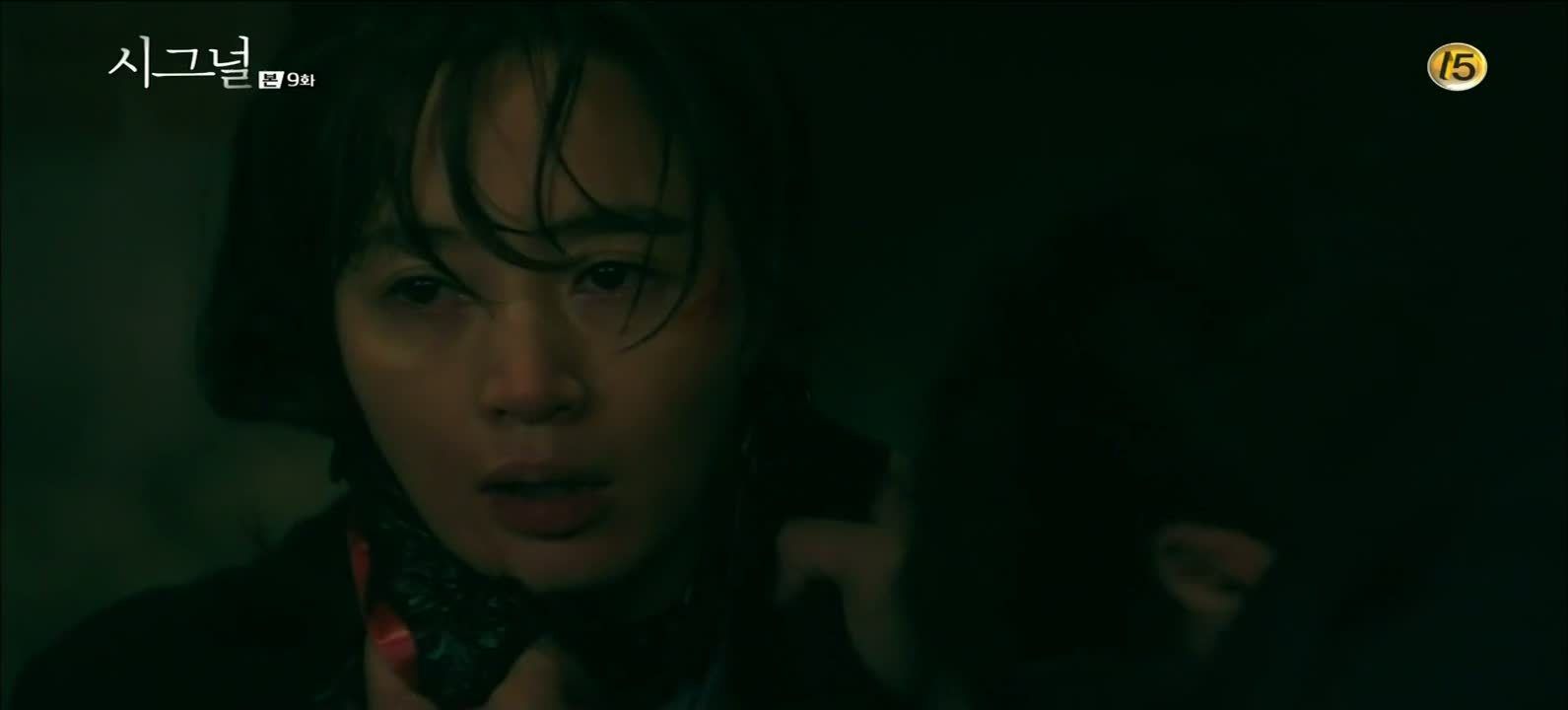 Soo-hyun lifts herself up and blindly walks through the house before bursting onto the street. She gets up and starts running, picking herself back up whenever she falls. Much like her vision, the screens fades out and brightens again. She runs into an obstacle and her world goes black again.
Jae-han continues searching, then he runs over when he sees her on the ground, unconscious. He immediately tears at the plastic bag and the binds then yells at her to wake up. He breathes when Soo-hyun finally comes to, but then she starts screaming, wildly flailing her arms and kicking in protest.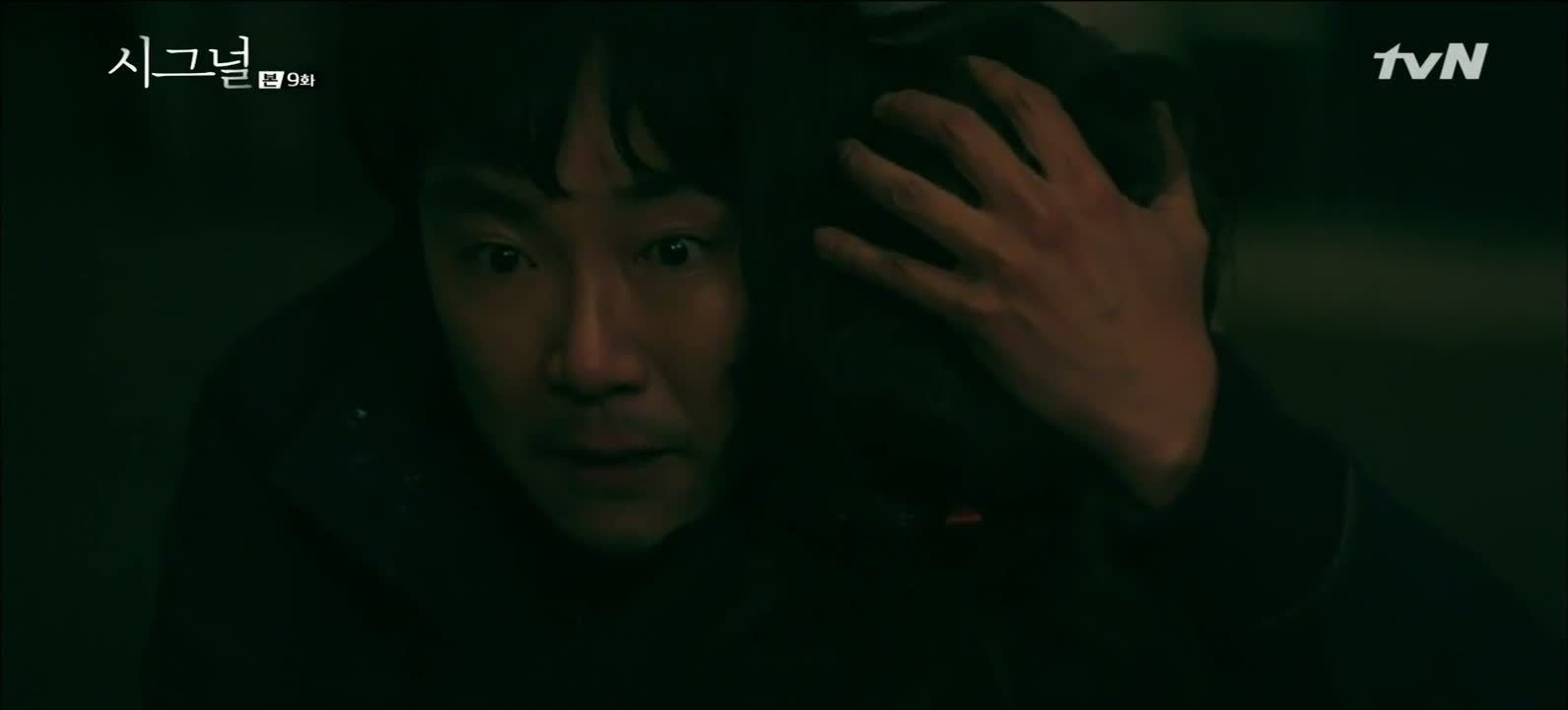 Jae-han pulls her into a close embrace, telling her that it's going to be okay and apologizing for leaving her behind. It takes a few moments for Soo-hyun, with wide-eyed terror, to sink into the embrace. Her whimpers slowly turn into agonized sobs.
"I really thought that was the end of it, since there weren't any other victims since," Soo-hyun says, her voice breaking. Just then, the search team announces that they've found another skeleton. And then another. And another. Good god.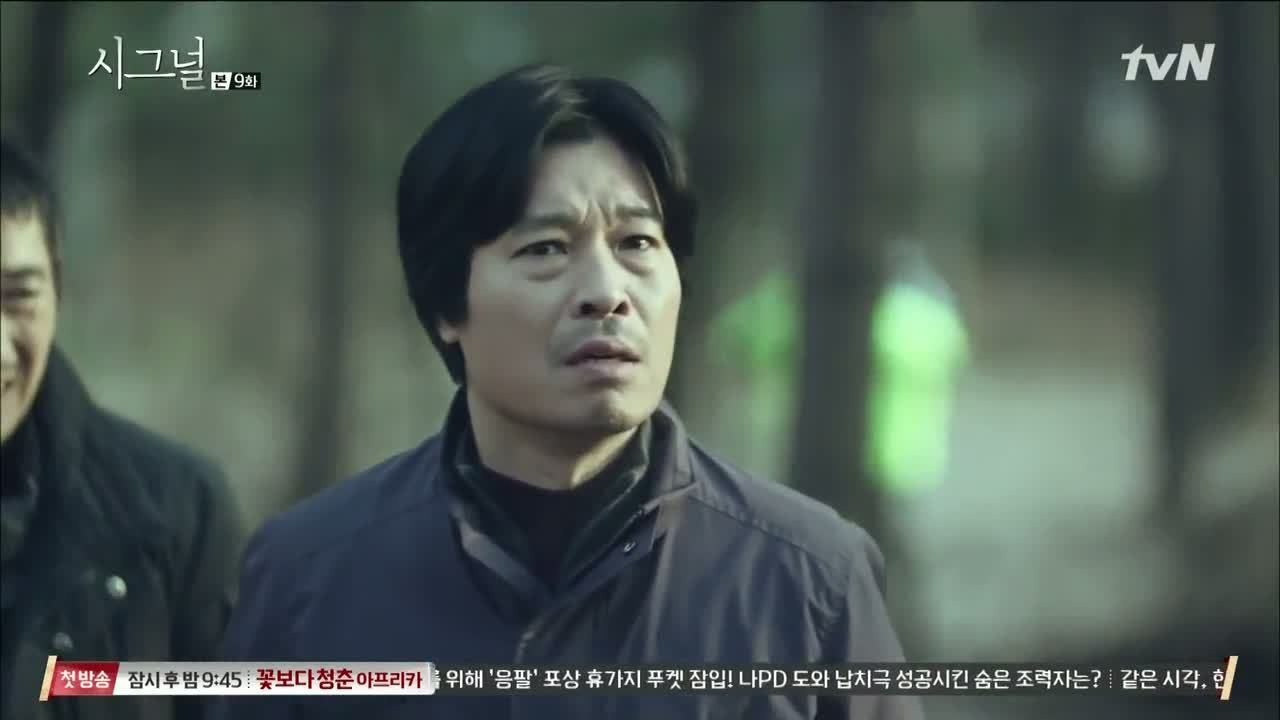 By the time Section Chief Ahn arrives on the scene, Soo-hyun reports that there are total of nine skeletons found on this mountain. Hae-young is certain that it was the same killer and that he hadn't stopped killing.
In 1997, Jae-han holds on to Soo-hyun tightly… as the killer disappears back into the shadow.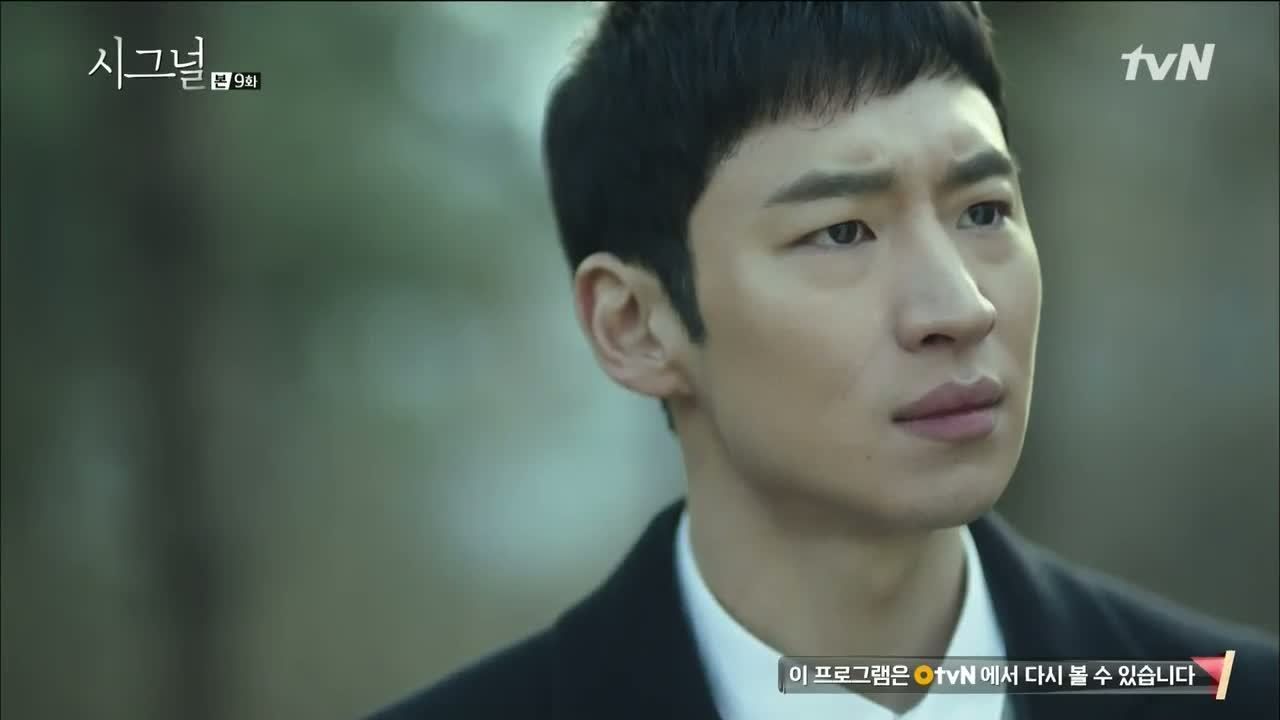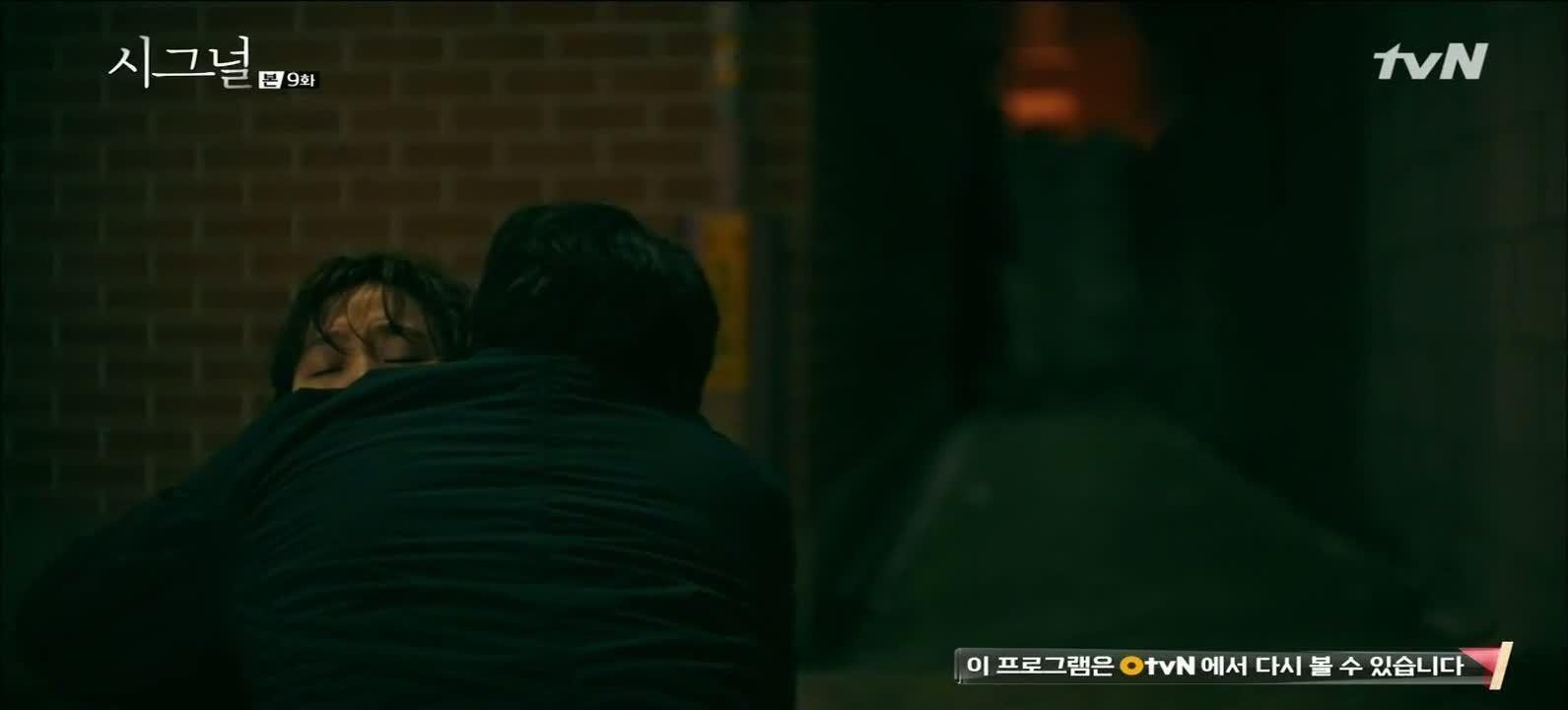 COMMENTS
So, so creepy. Just when you think that the South Gyeonggi murders were scary, the Hongwon-dong murders manages to one-up the competition. Because nothing is quite as chilling as a puppy-eyed clerk using a fluffy animal to lure his victims to their deaths. And now we know that the murders kept happening over the years, long after the attempt on Soo-hyun's life.
Speaking of which, no matter how noble Soo-hyun's intentions were in helping Jae-han with his cases, she really shouldn't have tried to test her theory about the Hongwon-dong murders alone. She was lucky when she physically took down a mugger and came out with a nosebleed, but she had no backup and no alternative plan if things went south. It's also true that Jae-han could have made sure that Soo-hyun returned to a safer area—like a public place—but ultimately it's a decision she made herself… that put her in an extremely dangerous situation.
That, of course, isn't to minimize her traumatizing experience of when she was captured and could barely see and breathe. I worried with bated breath that every breath she took while wearing that plastic bag might be her last, or that she'd be found out whenever she stumbled. On a technical perspective, the suspense was on point, with the fade out and vice versa giving us viewers insight into the very real apprehension she feels.
This might be the first time in the series where we see a vulnerable chink in Soo-hyun's otherwise badass armor. I do appreciate that Hae-young was there to support her in any way he can, pressing when he felt there was a need that her experience could prove useful for the case. I also love that she felt brave enough to share that she was a victim herself. It was utterly heartbreaking to see her immediate reaction at freedom, protesting against Jae-han's protective arms, frightened that she wasn't out of the woods just yet.
Now that we're past the halfway mark, I'm glad to see that there's a new angle to what otherwise could've been just another serial murder. We're familiar with parts of the formula by now: check for murder pattern, learn the unique method of killing, and find a commonality between the victims. There was a shift in pattern here in terms of burying the victims, but it'll be interesting to see if more things will change as our detectives continue the hunt. Because if there's one thing I know is that my hero will never change: Jae-han.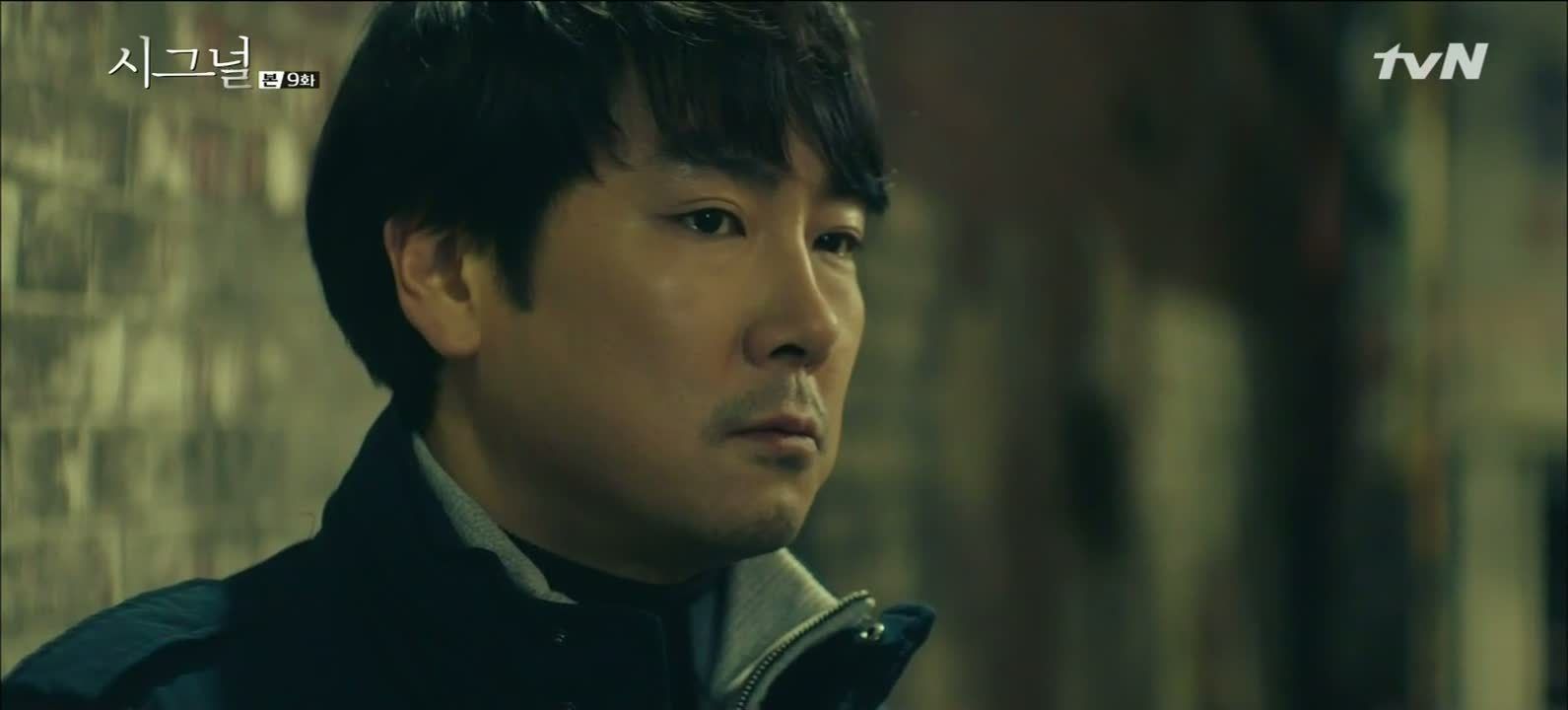 RELATED POSTS
Tags: featured, Jo Jin-woong, Kim Hye-soo, Lee Je-hoon, Signal