Slow-mo firestorms and gunshots in Mrs. Cop 2
I just have to share this first teaser for SBS's sequel (that's really a spinoff) drama Mrs. Cop 2, because it's made to look slick and stylish, but my main reaction is that it's… funny? And I don't know if funny is what they were going for?
In it, we see New Mrs. Cop Kim Sung-ryung (Queen's Flower, Heirs) strutting onto a battlefield where her colleagues — Im Seul-ong, Kim Min-jong, Sohn Dam-bi — fight a crowd of gangsters. It looks like literal war, with explosions and raging fires and all-out chaos as the two sides go at it, and then Kim Sung-ryung, with nary a hair out of place, puts a halt to things by firing a gun in the air (and then having her fingers make the gesture for "two," as in Season 2).
It's all very eye-catching and everyone looks fab, but… is this a metaphor? I can't imagine the actual show being all fistfights and flaming cars falling out of the sky. I'll admit I find the teaser endlessly entertaining, but I'm thinking maybe not for the intended reasons.
The first Mrs. Cop was a modest ratings hit, but I always assumed that it was Kim Hee-ae's star power and beloved-actor status that kept people tuning in. (The plot seemed fairly mundane, as far as cop dramas go.) I didn't expect them to proceed with a sequel without her, but could see how Kim Sung-ryung would make it work — she's fantastic too, capable of being nuanced and badass. It never seemed to be a show that had to have another season to continue its story, but maybe I'll have to accept that where Mrs. Cop is concerned, just I don't get it.
Mrs. Cop 2 will air as a 20-episode weekend series following I Have a Lover, and premieres in early March.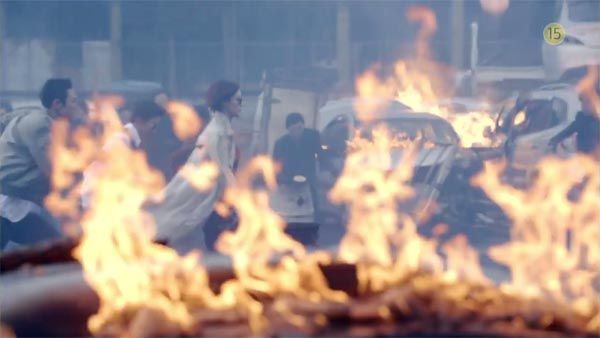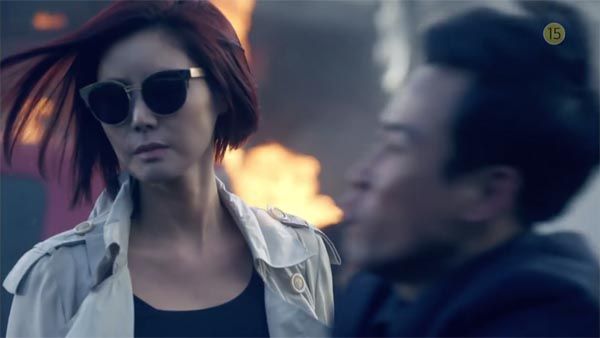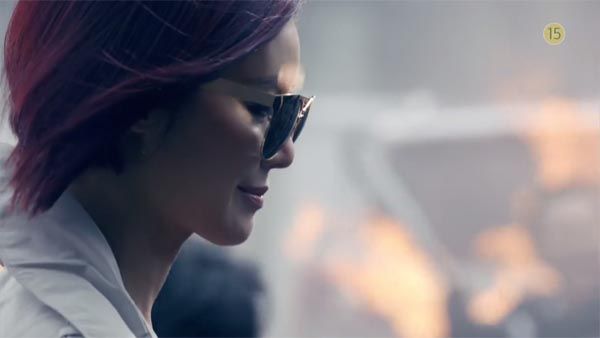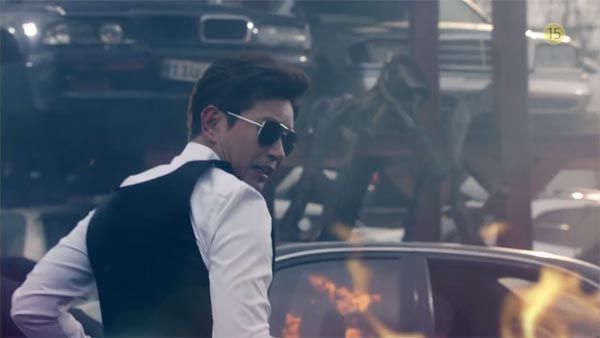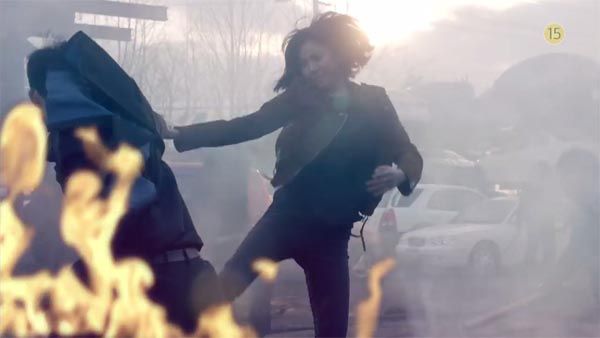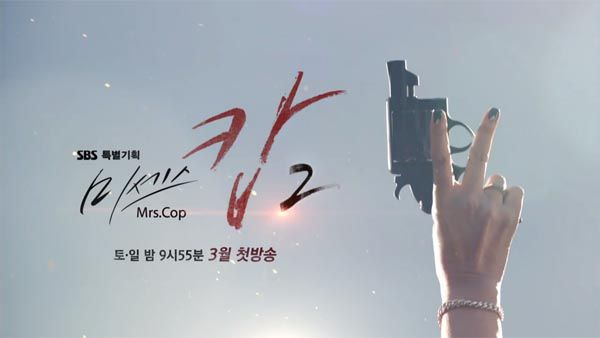 Via Sports Seoul
RELATED POSTS
Tags: Im Seul-ong, Kim Min-jong, Kim Sung-ryung, Mrs. Cop 2, Sohn Dam-bi