Webtoon adaptation Lucky Romance follows Mr. Black in May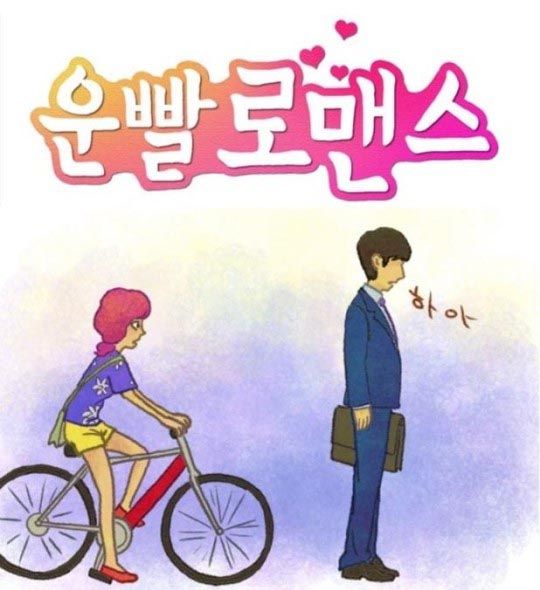 There's another webtoon-to-drama adaptation in the works, but wait! Before you grumble, Again?!, take a listen, because this one is hilarious.
The drama is titled Lucky Romance, but it doesn't mean that the romance is literally lucky; it's a drama where luck is the prevailing theme — the heroine is obsessed with getting fortunes read, observing elaborate rites, and basically being a nutty eccentric fixated on improving her luck. The press' description sounds rather ordinary — a woman who believes in fortune-telling meets a man who doesn't believe in luck who lives only by his own will, and they fall in love — but trust me, the story's a lot more fun than that.
The first thing I did was go online to check out the webtoon, which I wasn't familiar with but heard was quite popular. I got hooked right away by the zany humor and laughed out loud repeatedly, which made me excited for a drama to bring everything to life.
The story starts out with the heroine, fortune-obsessed Bo-nui, being told in very dire tones by a fortune-teller that she royally pissed off the cosmos in a prior life as a thieving raccoon who would steal a tiger's hard-caught food, making it starve. It's to blame for her bad luck now, and to right the karmic wrong, she has to have a one-night stand with a younger man who's a tiger sign in the zodiac — and if she doesn't do it in one month, she'll have grave misfortune this year.
Bo-nui is so intense about her fortune that she's arranged her whole life around it, letting it dictate where she lives, what she does, and how she sees everything. So she goes down the rolodex looking for a man to have a one-night stand with, and gets pretty desperate when the month nears an end and she's still searching.
Enter the hero, Taek-hoo, who is incredibly, comically, ridiculously stingy. He lives his life to make and save money, and shamelessly argues over tiny discounts with the cafe, wraps up any food that's left over at work, and scrimps like it's an Olympic sport. That's how he manages to buy an apartment building at the age of 29, and the first thing he does is see that a tenant has missed four months of rent and informs her that she's getting kicked out.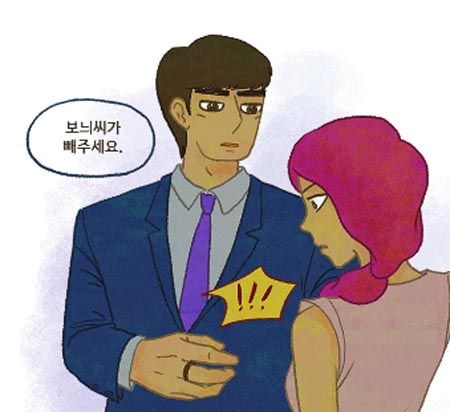 That's Bo-nui, and when trying to appeal to his sympathy doesn't work, she hears that he's a tiger sign and decides he's her one chance to turn around her luck — even while grumbling about his manners and calling him "cockroach jerk." She sets out to seduce him with comical results.
That's just the initial setup, but it sets up the rest of the story to continue its quirky start, a little like Personal Taste could have been if it were written better. Morevoer, the characters aren't just mildly offbeat — they're actively weird and I really like that. I just hope a drama version doesn't strip out what makes them so interesting.
Lucky Romance has already scored a timeslot, to follow Goodbye Mr. Black on MBC, and will have 16 episodes. Casting is underway with auditions in progress, and netizens are already putting forth their favorite fantasy casting picks. It will air in May as a Wednesday-Thursday drama.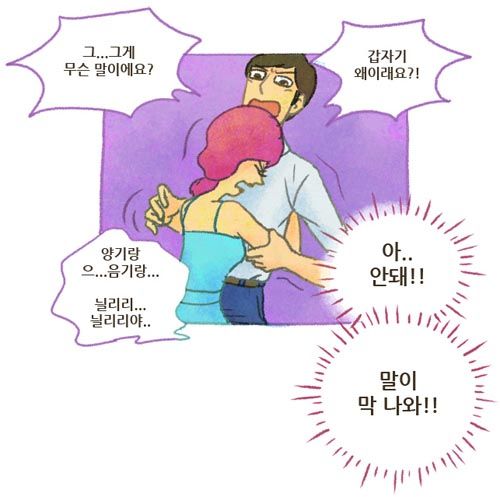 Via Joy News
Tags: adaptations, Lucky Romance