Yoon Shi-yoon eyes JTBC fantasy sageuk as comeback drama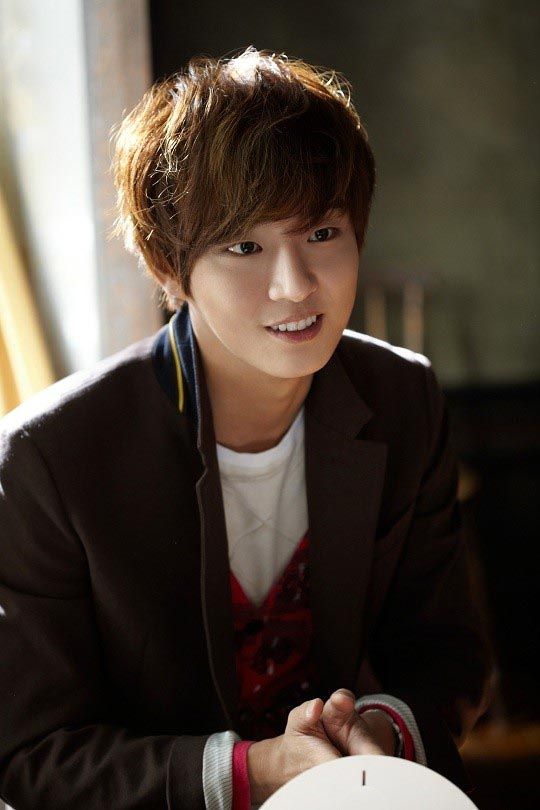 Freshly discharged from military service, Yoon Shi-yoon is looking at new projects, and may be heading to JTBC for a fusion fantasy romance sageuk drama, which would be his first foray into sageuk waters. Yay!
It sounds like an interesting project, too: The title roughly translates to Mirror of the Witch (Manyeo Bogam), but requires a bit of explanation. The drama will be taking a fantasy-fusion turn on the youth and love of famed Joseon royal physician Heo Jun, who wrote the book Mirror of Eastern Medicine (Dongui Bogam). So… there'll be medicine, but also maybe some witchery and spells and not-strictly-scientific happenings going on, I'm guessing?
That's the extent of the description right now, but I've seen mention of shamans and spiritual guides in the background cast; perhaps it's Heo Jun by way of The Moon That Embraces the Sun? Directing is PD Jo Hyun-tak of JTBC's period drama Maids and tvN's ghost-melo-romance Who Are You, so we can rest assured he'll have the style well in hand. (I'm not finding much information about writer Yang Hyuk-moon, so he's a bigger question mark.)
Yoon Shi-yoon's management confirmed that he has received the offer, though he is also considering other projects and has yet to make a decision. His last project was 2014's lackluster rom-com Prime Minister and I, so I'm sure he'll want to take his time choosing the right vehicle, and he was only released on January 27. I can't deny I'd love to see him back onscreen sooner rather than later, though; I love his bright energy and endearing charm (Flower Boy Next Door, Me Too Flower, Baker King Kim Tak-gu) and he's got enough versatility that I could readily see him in a sageuk.
Mirror of the Witch is being considered for the Friday-Saturday slot following Ms. Temper and Nam Jung-ki, which is the rom-com to follow currently airing Madam Antoine.
Via TV Report
RELATED POSTS