Fantasy sageuk Mirror of the Witch adds its villainess shaman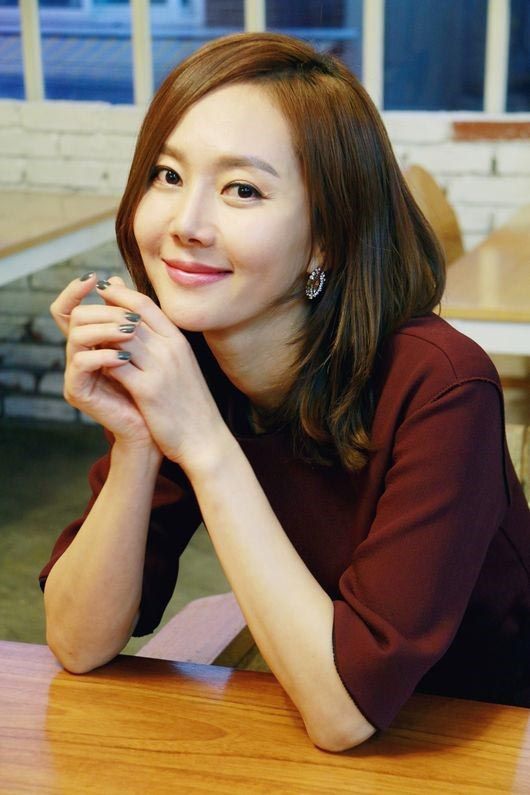 Now this casting, I can see perfectly: Yeom Jung-ah (My Neighbor's Wife, Royal Family) is the newest addition to JTBC's Mirror of the Witch, playing a powerful shaman in a villain's role. She'd be perfect for that, and I look forward to being unnerved by her steely fierceness.
We also have more description regarding the plot, and I'm finding myself intrigued the more I hear of Mirror of the Witch. At first I was skeptical about taking such a fantasy bent in reimagining the life of a historical figure (Joseon doctor Heo Jun, to be played by Yoon Shi-yoon), but I do find it fascinating to hear the story features a tragic princess who's cursed with a frozen heart, who then becomes a gray-haired witch (to be played by teenaged Kim Sae-ron).
I can maybe understand why the drama would cast so young if it's meant to contrast with a silvery, aged appearance. (Though you could still get that contrasting effect with an actress who's not a legal minor, just putting that out there.) The princess-witch falls in love with the passionate young Heo Jun in this coming-of-age romance fantasy sageuk, which will tie in (fictionally) to the real-life medical text Mirror of Eastern Medicine, giving us the "hidden story" behind the man and his love. Really though, I think we're best off considering this a wholly fictional world, rather than trying to fit it to what we know of Heo Jun.
Yeom Jung-ah's character is a shaman who possesses such strong powers that she could change the king if she wanted; she's skilled in black magic and can even change fates. She can take a piercing look into a person's heart with one glance and has a mysterious aura marked by an ageless appearance. She plays a pivotal role in the story, starting with using her powers to give the childless queen twins — but that comes with a terrible curse, which is how our princess comes to be born into a dark fate. The princess-turned-witch will later face off against the shaman, I presume to free herself of the curse, making for a tense conflict between the two ladies.
The plot seems fresh for dramaland, so I'm hoping that my misgivings about the casting are unfounded. I do find the age gap awkward between Kim Sae-ron and Yoon Shi-yoon, but hearing what the characters are like, I can understand why those actors were sought out — her with her youthful mix of innocence and tenacity, and him for his ability to add emotional nuance to his boundless energy. I just hope the pairing plays well onscreen, because now I am invested in this storyline. And Yeom Jung-ah is the perfect blend of scary and strong to be our wicked villain; I find her similar to Shin Eun-kyung in range and intensity, and seeing how the latter ruled Village: Secret of Achiara, I'm eager to see how Yeom turns it on for Mirror.
Mirror of the Witch will premiere in May, following Ms. Temper and Nam Jung-ki on JTBC.
Via Osen
RELATED POSTS
Tags: Kim Sae-ron, Mirror of the Witch, Yeom Jung-ah, Yoon Shi-yoon