God of Noodles changes title, courts Jo Jae-hyun, Han Ye-ri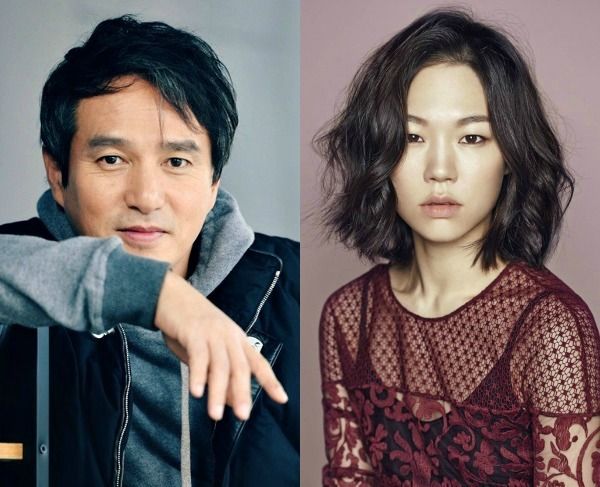 Well I could've told you that God of Noodles is a silly title for a serious revenge drama. When I hear the name, I just keep picturing shouty Lee Seon-kyun in Pasta. The new KBS Wednesday-Thursday series now has a spiffy new title befitting its revengey tone — Time of the Beast — and is still courting Lee Je-hoon (Signal) to headline. There are no confirmations yet, but we have two more potential cast members in Jo Jae-hyun (Punch) and Han Ye-ri (Six Flying Dragons).
The new drama is based on a manhwa series by Park In-kwon, of Daemul, Yawang, and War of Money fame. It's an underdog story of a man who becomes a master of making noodles in order to get revenge. I don't know how becoming a noodle god is the way to best your enemy, but I'm sure there's a logical reason in there somewhere.
Lee Je-hoon is up for the role of the hero, a young man who cultivates a keen sense of absolute taste while growing up with an amnesiac father who can't walk and an herb-gathering mother who can't speak. I'm sure some kind of tragedy befalls them, which will propel him into the world of noodle-making. There he'll meet Jo Jae-hyun's character, a noodle master himself with a deep knowledge of all things noodle. Is he gonna be Noodle Yoda?
It hasn't been specified which role Han Ye-ri is up for, and meanwhile her Six Flying Dragons co-star Gong Seung-yeon is still considering "a leading role." Yet another Dragons alum (the casting director must be a fan), Yoon Kyun-sang, was reported as having received an offer for Time of the Beast as well, but his reps quickly denied that he was considering it.
So far I like the direction of the casting — solid actors with onscreen charisma like Lee Je-hoon and Jo Jae-hyun, along with a rising film actress like Han Ye-ri. I can see it being a good balance if they all sign on, though right now nothing seems very firm.
Time of the Beast follows Descended From the Sun in April.
Via IS Plus, Sports Chosun
RELATED POSTS
Tags: Han Ye-ri, Jo Jae-hyun, Lee Je-hoon