Goodbye Mr. Black: Episode 3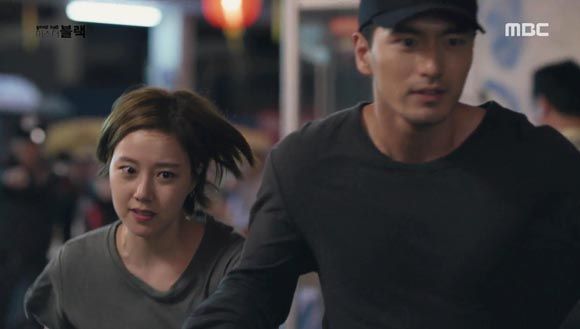 Okay, I'm liking the show better today, which gives us development between our characters and a growing divide between good and bad. The show isn't the slickest around, but there's a sort of messy energy that I like about it, and part of that comes from the performances, and some from the way the plot is set up to give us little moments of gratification while drawing out the major conflicts to arc in a broader path. It's all about the little payoffs. Well, that and Moon Chae-won.
SONG OF THE DAY
The Koxx – "Man go" [ Download ]
Audio clip: Adobe Flash Player (version 9 or above) is required to play this audio clip. Download the latest version here. You also need to have JavaScript enabled in your browser.

EPISODE 3 RECAP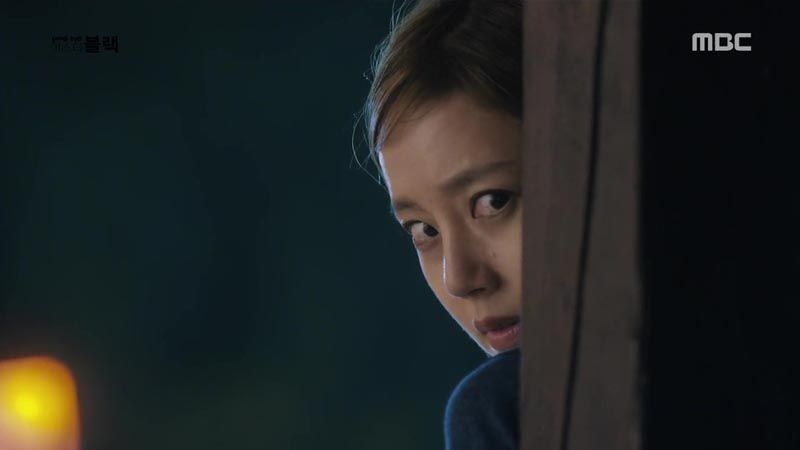 After being framed for murder, Ji-won goes on the run, and Kaya finds him that night bleeding from the gunshot wound in his shoulder. He asks her to put him up for the night, then passes out.
His main pursuer, Killer, tracks down small-time con man Sung-min, suspecting him of being connected to Ji-won's forged passport. Sung-min disavows any knowledge, but Killer gets him talking by burning his stash of passports.
Kaya arrives to hear Sung-min promising to find out the fugitive's whereabouts, and hurries back home to warn CEO Kim Ji-ryun (head of the child welfare organization), who's tending Ji-won's injuries. She urges him to take Ji-won away before they're ratted out.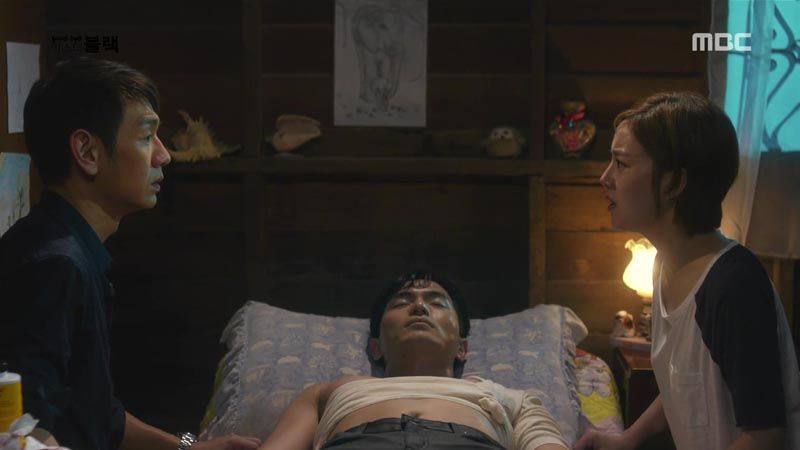 Ji-ryun argues that moving him is dangerous with all the blood Ji-won has lost. Kaya insists he'll survive, just like the other man Sung-min saved after being shot by Killer, which is news that startles Ji-ryun.
Meanwhile, Director Seo and his flock of Sunwoo Group executives descend on grieving little sister Ji-soo, urging her to attend the stockholders meeting and stabilize the company that's been rocked by her father's death and Ji-won's sudden criminal status. It's a lot for wide-eyed, inexperienced Ji-soo to take in, and Director Seo makes his move, suggesting that she could sign over power of attorney for her shares—just until things return to normal.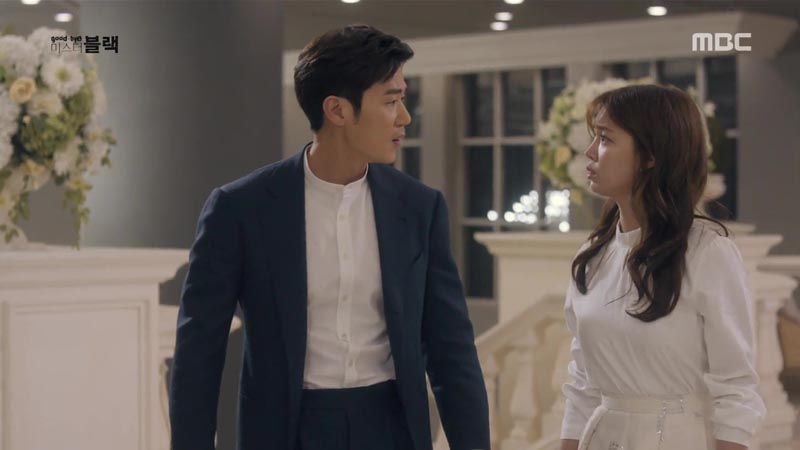 She shares this with Sun-jae, and you know the company's in bad shape when you're glad the traitor heard about the other traitor's plans so he can stop them. It's not even clear who's the bigger threat, but in any case, Sun-jae says she shouldn't have taken the meeting alone, and that Director Seo isn't to be trusted.
Ji-soo receives a surprise visitor in the form of Sung-min, who offers himself as a source to track down Ji-won. He has CCTV photos of Ji-won on the lam with Kaya, and assures them that he knows where Kaya lives. Ji-soo is eager to pay whatever it takes for Sung-min to track down her brother, while girlfriend Mari is troubled at the idea of him being with another woman, though Sung-min assures her she's just a neighborhood beggar.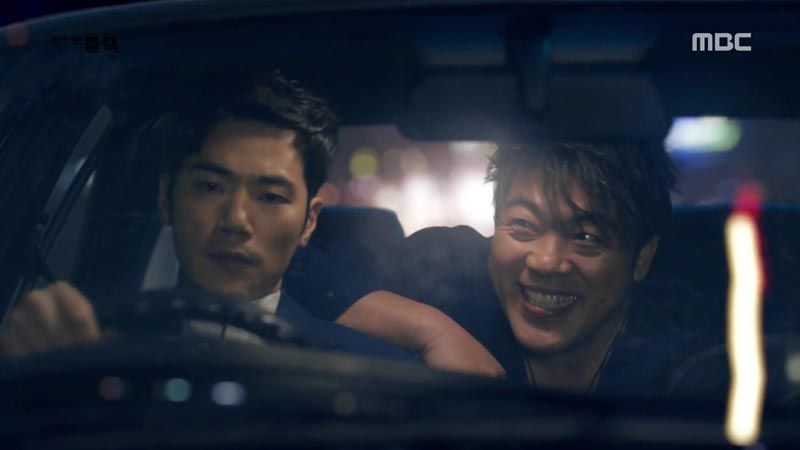 Promising a generous payday, Sun-jae drives out with Sung-min to follow his tip… but then pulls over in a dark area and leaves the car, whereupon Killer and his gangsters take over.
Sung-min nervously leads them to Kaya's home, only to find it recently vacated, with bloodied bandages left behind. Sung-min begs for his life to be spared, while Killer orders his men to search the environs thoroughly.
Kaya and CEO Ji-ryun have managed to get a still-unconscious Ji-won onto a getaway boat. However, now it's Kaya who balks—she has a deep fear of the water—while Ji-ryun urges her to hurry.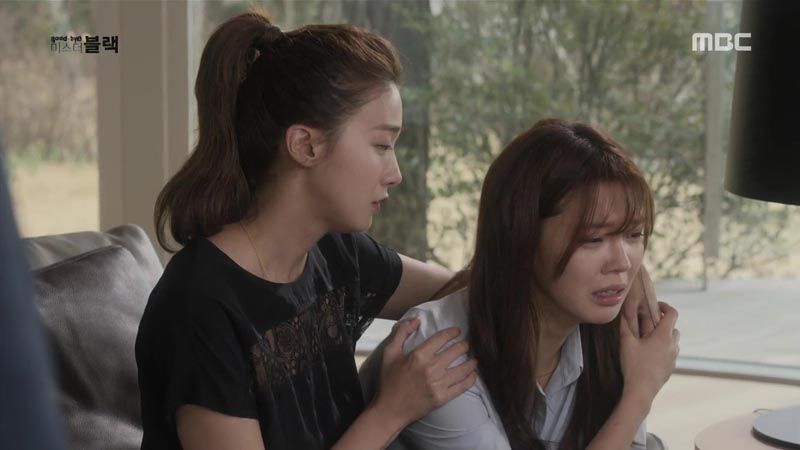 Killer and Sun-jae have to report their failure to their boss, and Sun-jae in particular is furious that Killer lost track of Ji-won. He tells the family that Ji-won got away, which Mari looks at as a good sign, since at least he escaped the police.
Sun-jae broods over the dilemma Teacher Baek has presented him with, which is to marry Ji-soo quickly and secure his standing to become Sunwoo Group's next owner. He's not ready to do that when he's still in love with Mari, and Teacher Baek reads him correctly and warns, "If you want Sunwoo Group, you'll have to decide quickly—whether it'll be Yoon Mari, or Cha Ji-soo."
Kaya and Ji-won land safely on an island, taking up temporary residence in a rented hut, posing as a married couple. At least, Kaya does, since Ji-won is still sleeping, and Kaya has to shoo away the nosy landlady and ignore her urging to take the husband to a hospital.
Ji-ryun joins her, and though he attempts to be friendly, Kaya snaps at him to cut it out, since she still remembers what he did to her in the past. Ji-ryun just smiles and notes that Ji-won must have trusted Kaya more to go to her for help, rather than himself.
That night, Kaya dreams fitfully, remembering being a child facing the approaching tsunami with fear in her eyes. She jolts awake and checks on Ji-won, who lies in a cold sweat, murmuring in his sleep.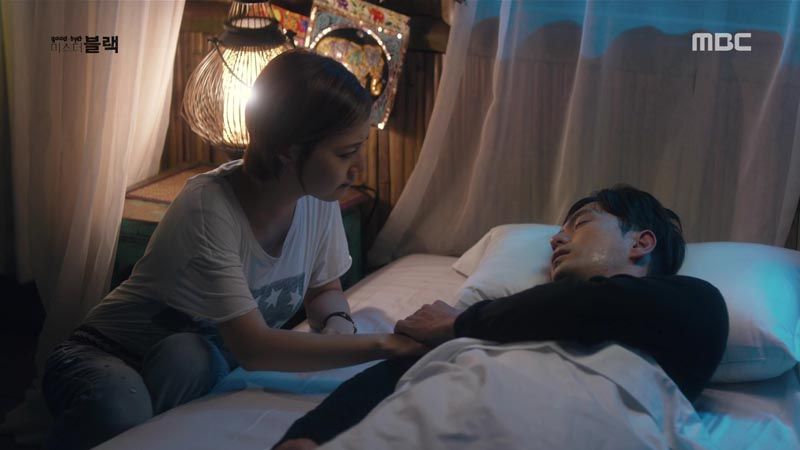 It's a windy, restless night, and when sister Ji-soo is presented with power of attorney forms, the pen slips out of her grasp. Just before she signs, she hears her brother's voice calling her name.
In bed, Ji-won calls out in agitation, "Ji-soo! Father!" Kaya urges him to wake from his bad dream, but when Ji-won opens his eyes, he sees Mari instead. He takes Kaya's hand firmly and calls Mari's name, smiling as he falls back asleep.
In the morning, Ji-won finally wakes up and looks around in confusion, trying to get his bearings, leaving Kaya alarmed to find him gone. She finds him on the beach, and when he asks where they are, she replies, "The sea I hate so much."
The landlady walks by and notes that her "husband" is awake now, and Kaya tells him of the marriage lie. The landlady giggles when she hears Ji-won call her Kaya, which makes Kaya grimace, then asks for Ji-won's name. Ji-ryun strolls up and calls him Mr. Black, noting his all-black attire, and they all just go with it.
Ji-ryun has good news: Killer's previous victim has survived his bullet wound, thanks to Kaya's (and Sung-min's) attention. Killer is wanted for his attempted murder, and if he's caught for it, Ji-won will be a lot safer.
Ji-won growls that he still needs to find out who's setting him up, but Ji-ryun warns that he endangers his own safety by interfering. It's best that he wait for the victim to wake up and identify his attacker.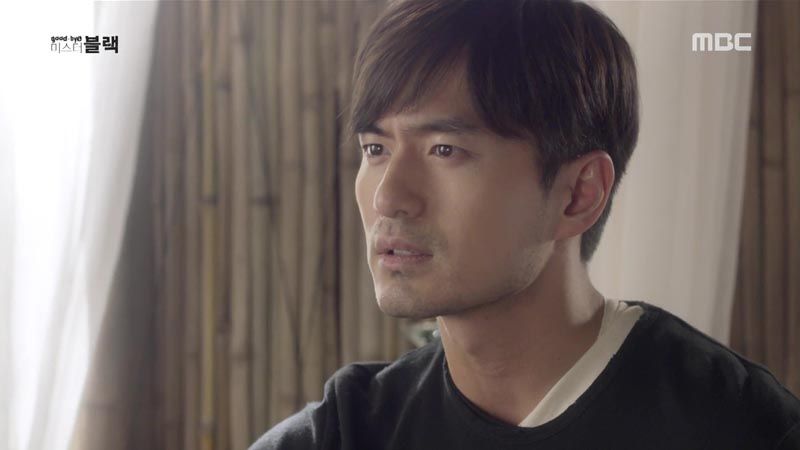 Ji-soo slips away with only a text message to Mari, in which she explains that she'll stay with a friend in Shanghai for the time being. Her sudden disappearance is a concern, especially with the big stockholders meeting looming, and Director Seo accuses Sun-jae of hiding her away.
That night Kaya is restless and fidgety, and warns Ji-won not to cross over the line dividing their halves of the room. He offers to sleep outside in the hammock, but Kaya's discontent isn't about the room as much as it is about Mari, and eventually she asks who that is, noting that he kept mumbling the name in his sleep. He declines to answer, and Kaya heads back inside peevishly.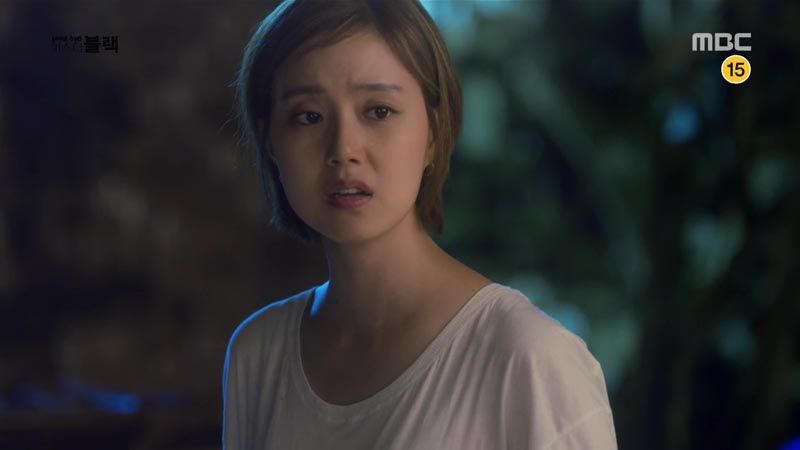 The next morning, Kaya frets over the note Ji-won left, and snaps at him when he returns—she can't read. The admission makes him look at her with sympathy and he cooks her breakfast. Then they set out to earn some money, Kaya by selling fruit juice and Ji-won by taking tourists out on a boat.
The Sunwoo Group executives return to Seoul for their stockholders meeting, where everyone's attention is fixed on whether Ji-soo will attend. At the last minute, Director Seo receives her power of attorney papers and heads into the meeting, smug and puffed up with power.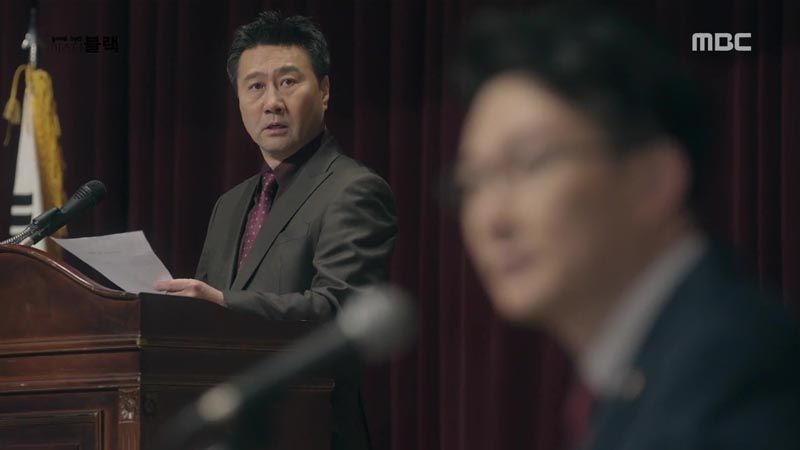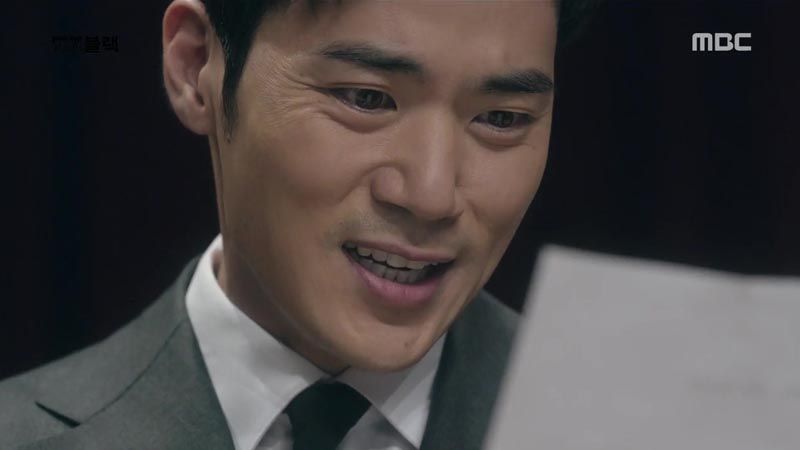 Sun-jae chafes as Director Seo announces this fact to the meeting, declaring that he's been entrusted to act for Ji-soo… until he opens the envelope and reads the documents.
As he gapes, another executive speaks up and announces that Ji-soo has indeed delegated acting rights—to Sun-jae. Aw, I know he's a villain but I won't lie, I secretly cheered.
Sun-jae's as stunned as everyone else, and is instantly the center of attention. He reads the papers in disbelief and receives a congratulatory call from Teacher Baek, who asked how he pulled it off, calling him quite lucky.
In a flashback to Thailand, we see Ji-soo's moment of decision when facing the papers, as well as Sun-jae's last conversation with Teacher Baek. Sun-jae warns the old man not to try to control him, and Teacher Baek mockingly says he's touched at Sun-jae's feelings for Mari. Sun-jae growls that Teacher Baek had better find Ji-won quickly before the truth is revealed that he'd killed the chairman.
That's when Ji-soo appears, shocked and alarmed. Sun-jae insists she's misunderstood his words, but she struggles against him in fear, and just as with the chairman, his desperation turns him violent. He grabs her, pleading with her to listen, until she wrenches away and falls—right over the balcony, landing with a thud below.
Sweating bullets, Sun-jae carts Ji-soo's body away in a laundry hamper and puts her in the backseat of his car, then hurriedly packs her clothes. Oy, just dig that grave deeper! I take back my secret cheer now.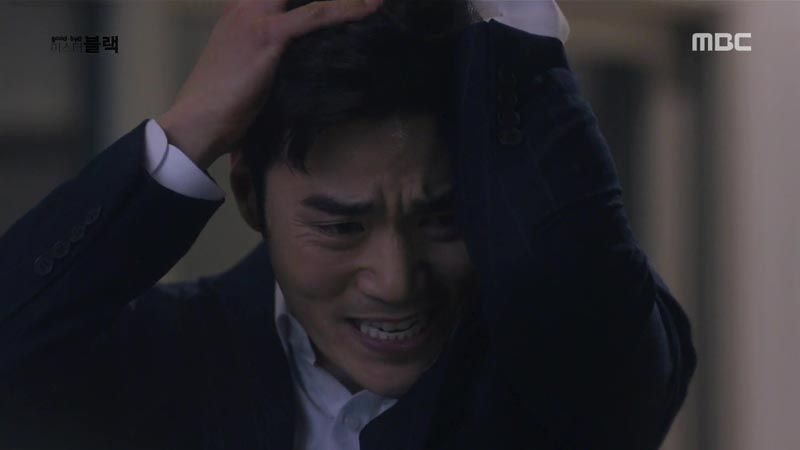 But when he returns to the car, Ji-soo's body is gone. Panic overwhelms him and he screams at himself to pull it together to think, think!
Which brings us back to the present, where he assures himself that where Ji-soo is, he controls her shares.
Kaya comes upon her landlady sneaking off with their chickens, and when Ji-won won't speak up for her, the landlady looks at them suspiciously, wondering if they're really married. Ji-won is listless and tired of the ruse, though Kaya argues that their married act is their best bet. Ji-won snarls that every day spent here is "like hell" to him, and that he should never have sought Kaya's help.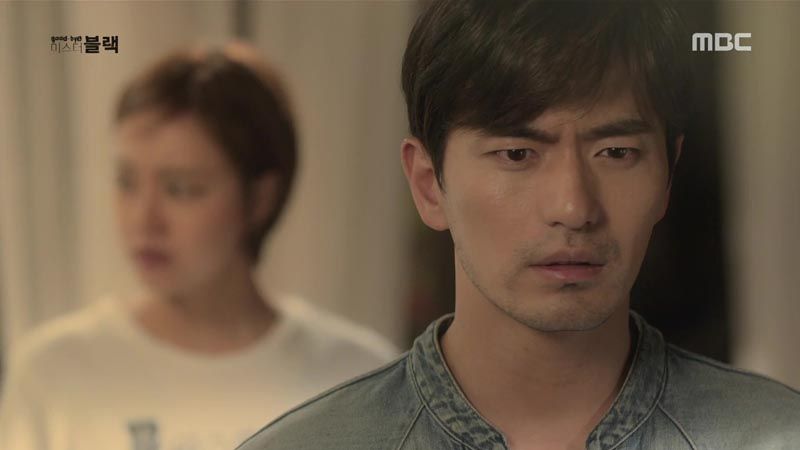 Stung, Kaya reminds him that he came to her first. She adds bitterly that while this place may be hell to him, to her looking at the sea makes her feel like she'll suffocate and die. She tells him to go and stalks off angry, making him feel like, I hope, an ass.
Mari begs her father to use his weight with the military to order a reinvestigation for Ji-won. But her father refuses to get involved, and Mari says furiously that she'd marry Ji-won even if he were a killer. She packs a bag and heads over to the Cha mansion, where Sun-jae has already taken over like he's the new owner.
Sun-jae lies about speaking to Ji-soo on the phone, and when Mari pelts him with questions, he changes the topic. Mari notices that Sun-jae has had the family portrait removed from the entryway, which doesn't sit well with her.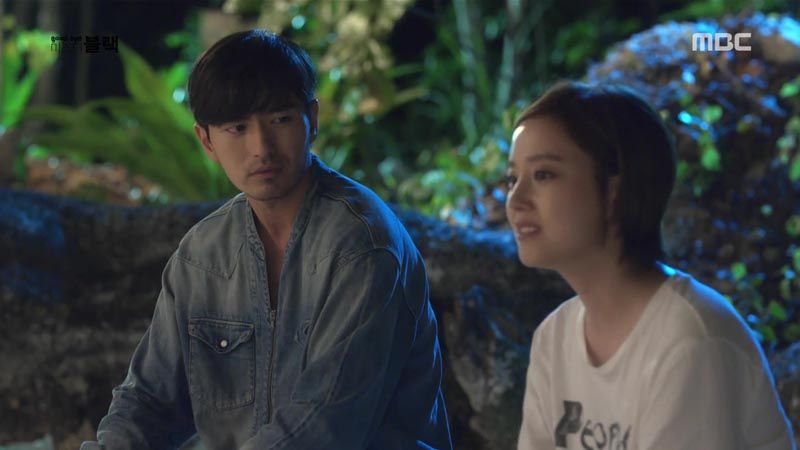 Ji-won goes looking for Kaya, and it's only when the landlady asks why he calls his wife garbage that he realizes what Kaya means, or why she hated being called that.
His attitude is much gentler when he finds her on the beach, and he explains that when he went to her for help, he felt he could trust her for some reason. He tells her of losing his father and being framed for murder, and feeling angry but unable to blame anyone, because he doesn't know who's behind it. And he feels so sorry toward Kaya that he can't express that he's sorry, which also makes him angry.
Kaya replies that she understands the feeling. When she was rescued from a trash heap in the aftermath of the tsunami, she also felt angry, but had nobody to direct it toward. And that's why she hated Ji-ryun the most, thinking he should have left her to die instead of saving her.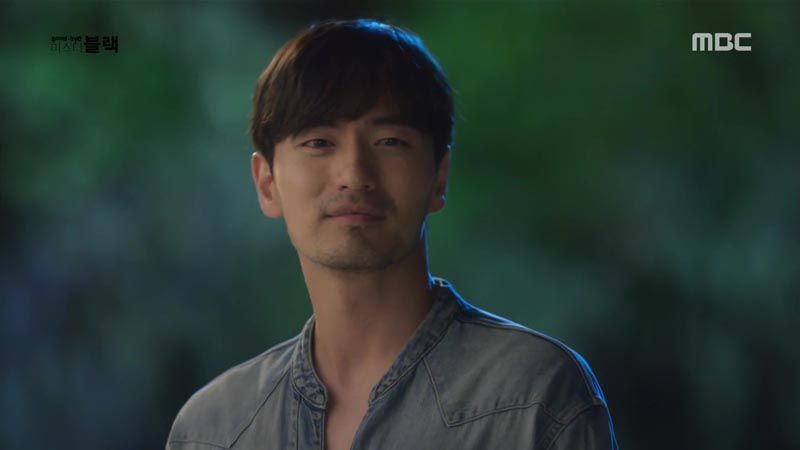 "Since I understand," she says, "to me, you can be angry if you feel angry." He tells her to do the same.
She gives him one condition: "Don't disappear on me like my mom and dad did. If you're going to go anywhere, tell me and go." That dispels the heavy mood, and they head back to the house smiling.
Ji-won suggests Ji-soo as a new name for her—"You're not trash. Why call you trash?"—saying that his sister never listens to him either. She balks, so he proposes Swanny to mean "beautiful swan," explaining that his sister grew from a disobedient child into a pretty woman, like an ugly duckling. She likes that better, positively lighting up.
Mari poses as Ji-soo to request her phone logs, and is told that no calls have been made in the past month. She confronts Sun-jae with the logs (and returns the family portrait to its place), telling him to look her in the eye and say where Ji-soo is.
Sun-jae answers that he doesn't know, insisting that he didn't tell her she was missing because he didn't want Mari to worry. He pleads with Mari not to report it while he's looking for both siblings, but Mari asks suspiciously if he's even looking for Ji-won. And why is he now a director at the company, sitting in Ji-won's place? Why is there a need to keep things quiet? "Is it that you like how things are right now?" she accuses.
Hurt, Sun-jae yells, "Yeah, I love it to death! Is that what you want to hear?" She tries to shake off his hand, but he presses, "I have to give the person I love the answer she wants to hear." Her eyes widen, and he asks, "You didn't know?"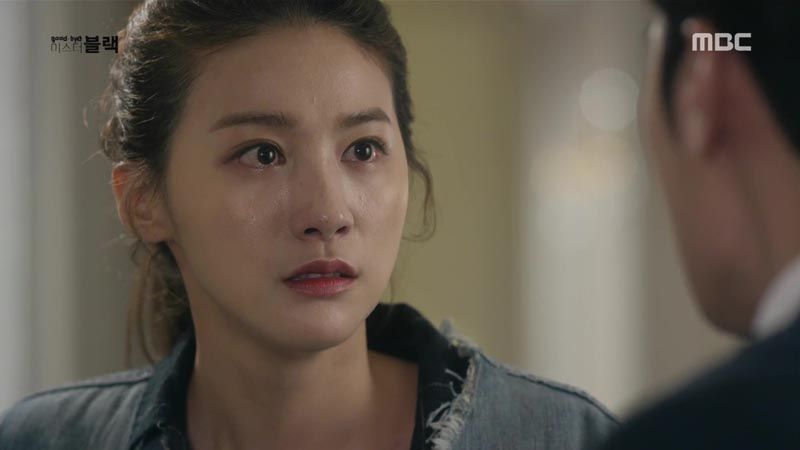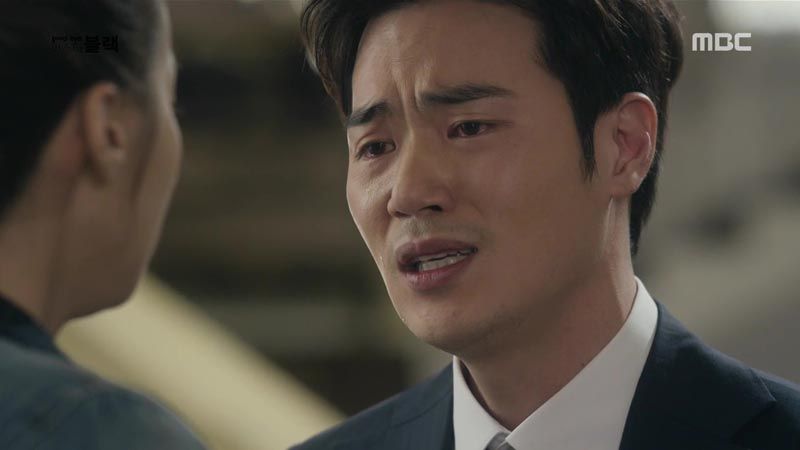 She says he's gone crazy, and he replies that she's made him that way—that he's not so terrible as to use his friends to bolster himself. "I feel like dying too," he says, shedding angry tears. "To me, Father and you were everything. You two were all I had. But now, I've lost both at the same time."
Kaya/Swan reads a note Ji-won has left for her, now using pictures instead of words. In a good mood, she even welcomes Ji-ryun warmly today (though she still calls him shriveled mango, saying he looks like one).
Ji-ryun has no news from the gunshot victim, which darkens Ji-won's expression. Swan explains to Ji-ryun that his mood tends to swing back and forth depending on the day, then leads him after Ji-won to show how he works out intensely in the woods. Ji-won caps it off with a dive off a tall cliff into the sea below, and she assures Ji-ryun, "Don't worry, Black won't die."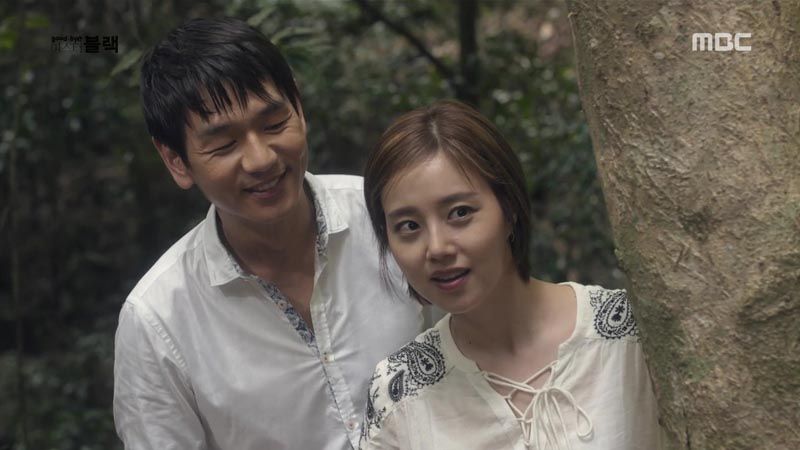 Ji-ryun calls her Kaya, and she asserts her new name confidently: "Why am I Kaya? I'm not trash. Black says I'm Swan now." She lights up to see Ji-won emerge from the water, and Ji-ryun clocks her happy reaction.
Swan gets flustered seeing Ji-won dripping wet from his shower, and steps aside to collect herself. She overhears the men talking about her new name, though her face clouds at Ji-won's explanation that his sister's nickname is Ugly Duckling, and Swan is like a sister to him. Grumble grumble.
Ji-ryun drops in on Sun-jae, with whom he's also familiar because of his organization's ties to Sunwoo Group. Sun-jae lies about Ji-soo being in China, and Ji-ryun shares his good news they may be able to reinvestigate the chairman's death and Ji-won's murder charge.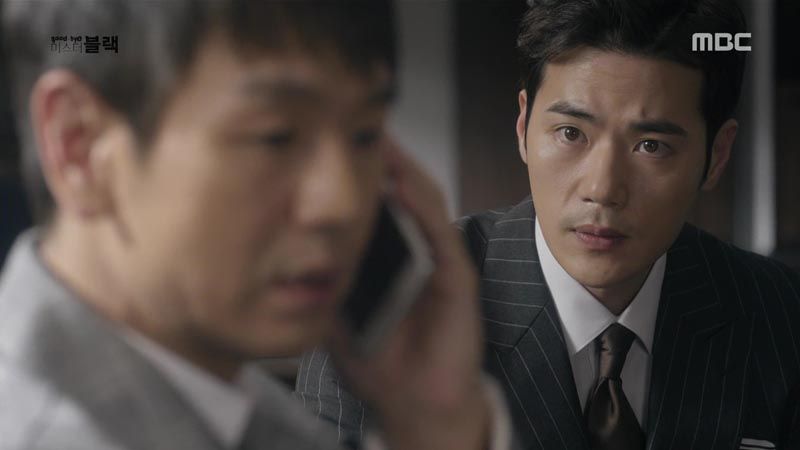 Sun-jae sits forward and listens intently as Ji-ryun starts to explain about Killer's victim who survived. Ji-ryun is interrupted by a call telling him that there are no customs logs for Ji-soo, but doesn't betray his feelings to Sun-jae. He merely says he'll take care of the victim issue on his own, making it impossible for Sun-jae to press for more details.
It's a slow day on the island with most of the tourists in the city for the festival. Swan says wistfully that the wishing lanterns are a beautiful sight, and Ji-won surprises her by suggesting they go.
Once there, Swan stiffens to spot Sung-min in the distance and suggests returning home. Though he recognizes Sung-min as the guy who stabbed him, he remains calm and says it's fine to stay.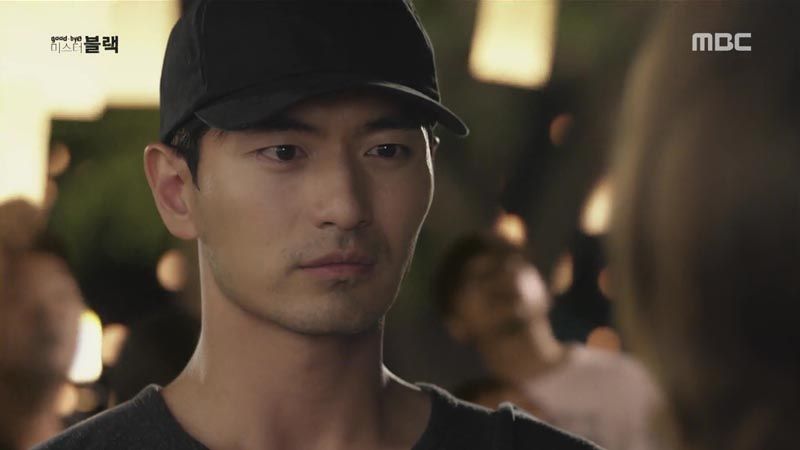 They decide melting into a crowd is safest, and Swan decorates a lantern with a drawing of her wish. Ji-won notes the house she's drawn, and then they pause to make wishes before sending the lantern up into the sky with hundreds of others. Ji-won thinks, "Swan, your wish will come true."
Meanwhile, Sun-jae receives word from Teacher Baek that "that guy" has been located and is immediately on his way.
Swan stops to buy food as Ji-won steps aside to make a call from a pay phone. Mari's both relieved and afraid for him as he assures her that he's fine, adding, "I really miss you."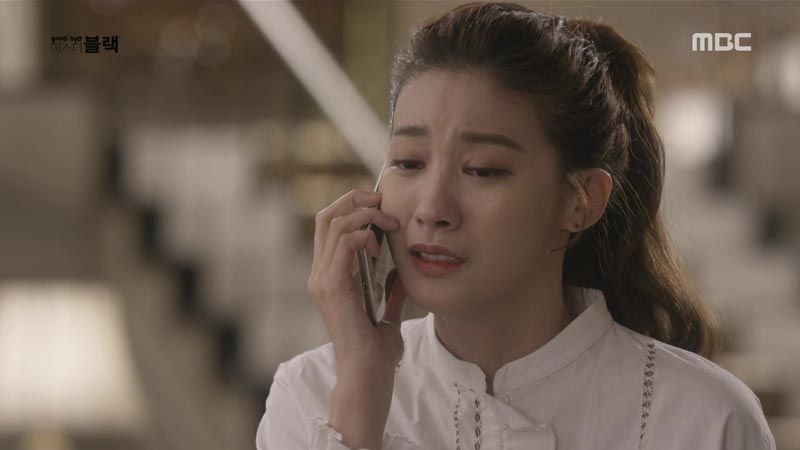 Mari tells him to tell her the words in person, and he makes the promise. Swan hears and deflates, turning to walk away just as she spies cops on the way. Swan warns Ji-won to move, but the cops still pick them out as acting suspicious and start to approach.
Ji-won refuses to split up and leave her behind, and takes her hand before starting to run. The cops chase, and the group passes right behind Sun-jae as he arrives at the festival.
Ji-ryun also shows up at the festival, having heard from the landlady that they were headed here.
Ji-won and Swan duck for cover behind a tree as the cops run by, and he holds her close as they wait for the coast to become clear. She's clearly affected, though he doesn't seem to notice it, and thankfully it's Ji-ryun who finds them next. He's got good news, too: Killer's victim has woken up.
They beeline for the hospital—but our baddies have gotten the same tip and Killer pulls up just moments behind them.
Ji-won's arrival frightens the victim, but he assures the man that he's not out to hurt him, identifying himself and his father. The victim is an employee of Morino Company—that's the company interested in a natural gas project in Thailand, whose bidding information was stolen. The victim explains that much, just as Swan warns that they have to leave before other people arrive.
Ji-won promises to return to talk more, but I wouldn't be so sure. Killer comes by dressed as a doctor and quietly shoots the man in his bed.
When Ji-won returns minutes later, they find him already dead. He races outside in time to see Killer heading off, and follows him to a meeting with Teacher Baek at a restaurant… where they're joined by Sun-jae.
But since he doesn't suspect his friend of anything, Ji-won hisses out a warning, "Sun-jae-ya!" And Sun-jae turns toward him…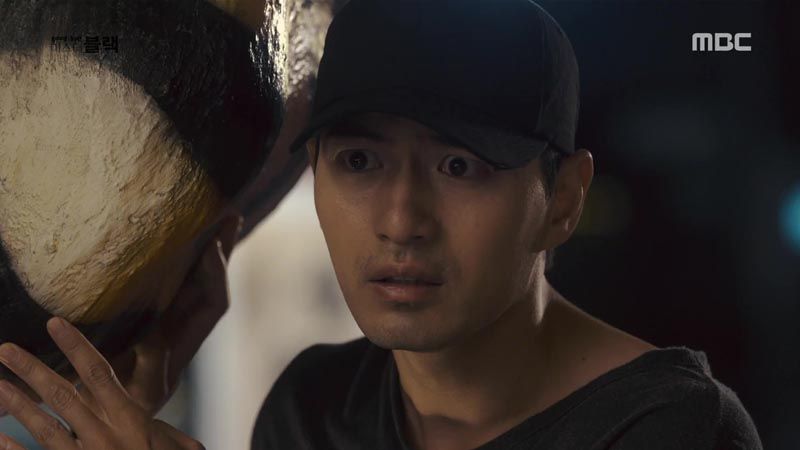 COMMENTS
Last week's intro was a little clunky, admittedly, but I thought there was hope for the show in its characterizations and the quick pacing of the conspiracy-betrayal-fugitive conflict. I do wish there had been a better director helming this to give it a smoother, more polished flow—the show looks gorgeous, but the editing leaves much to be desired, and editing is so crucial to storytelling. But there's enough here to keep me satisfied on the whole, even when I'm still wishing for more.
So far, Moon Chae-won is my favorite thing about the show, because she gives her character an emotional fullness that really draws me in. Even when she's not doing much in the plot, she's doing a lot of emotional work in the small moments, and I absolutely buy her as the character, every bit of it. It's something I don't feel from Lee Jin-wook yet even though I do like him, but it's admittedly not something every actor can pull off.
Kim Kang-woo has a similar effect, and I almost wonder if it'll become a problem because I was way too happy when he accomplished things in this episode that were at direct odds with our good guys. Maybe it's not a problem to have him prevail over Director Seo since he's also trying to stage a coup, and I don't want him to beat our hero. But he has this way of playing out his desperation with such immediacy and pathos that I do really believe the sincerity of his feelings. It's just… his sincerity lashes out in dangerous ways, and when faced with the opportunity to own up to his actions or hide them, he'll always choose to hide. It's what makes him so watchable, as this coward with growing power.
Take Ji-soo's almost-death, for instance, where he started out just wanting her to listen. But he doesn't do so well with rejection, and his actions get so away from him that he loses himself in the moment, which makes him extra dangerous. He's like an abusive partner, who swears he loves you and would never hurt you—you don't get the sense that he's lying, but that he truly believes his words and is shocked at himself when he betrays them. But even after the fact, he's unwilling to own up to it, which makes him pathetic and weak too.
Once Ji-soo falls, there's a feeling that's almost morbidly funny in how swiftly he swings into action to hide the body—the first time with the chairman, he was shaking and helpless for a while, but now he's much quicker to move into cover-your-ass mode. It's tragicomic, and I hope we see more of it.
Now that both leads are firmly onboard the cover-up disguise, I'm enjoying watching how they come to understandings about each other and start working together. It's perhaps a bit of a cliche to have Swan fall so readily for Ji-won, but it makes sense to me, and I expect Ji-won to struggle with himself when he finds himself torn between his two women. It's not mean of me to look forward to that struggle, is it?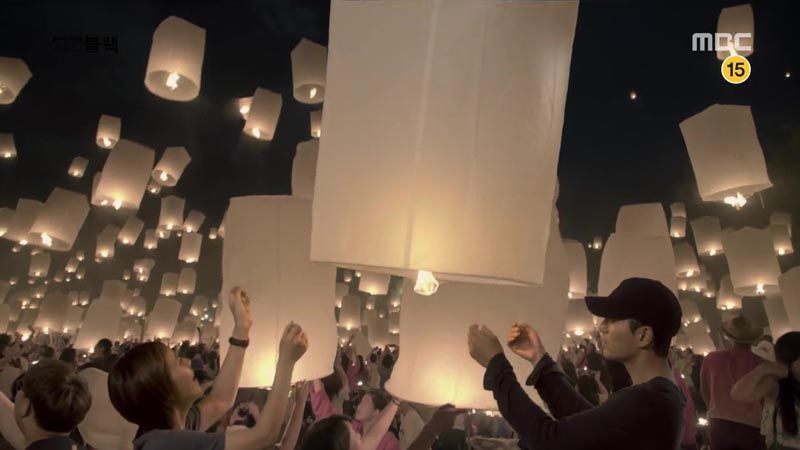 RELATED POSTS
Tags: Episode 3, featured, Goodbye Mr. Black, Kim Kang-woo, Lee Jin-wook, Moon Chae-won, Yoo In-young