Goodbye Mr. Black's cast dolls up for press conference day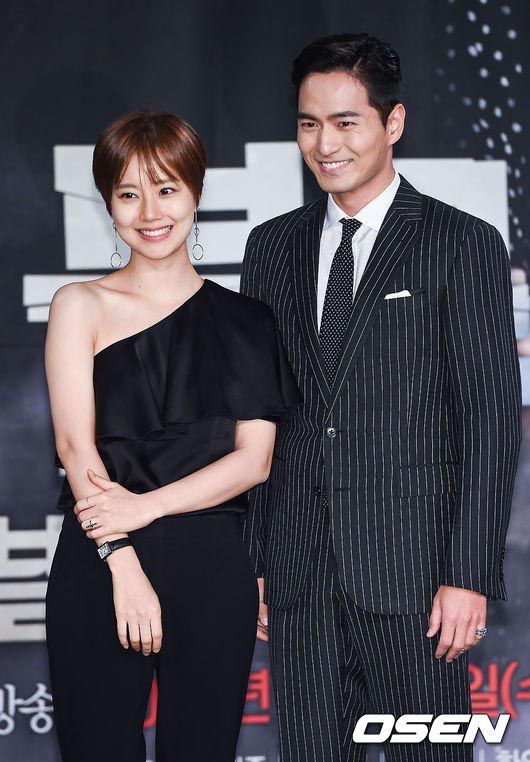 MBC's revenge-themed action romance drama Goodbye Mr. Black is mere days from its premiere, which makes this production press conference a bit late in the game — though still welcome, seeing as how dapper and chic everybody's looking.
Held on March 14, all the main cast members were present, featuring Lee Jin-wook as the Count of Monte Cristo-esque lead, who's betrayed by his friend and comes back with a new identity to take the traitor down with the help of a plucky young woman (Moon Chae-won) who poses as his wife. Initially a positive, fun-loving heir to a chaebol group and Naval officer, he hardens and turns cold in the wake of his betrayal.
I can't say that the short haircut is my favorite look on Moon, but given that she cut her hair specifically for the role of an orphan who grew up rooting through trash in Thailand, I can't begrudge her the style change. (And the peekaboo blue heels really do make everything better!) Lee Jin-wook described Moon as tomboyish and fitting her drama character, saying that she makes him want to dote on her like a cute younger sister.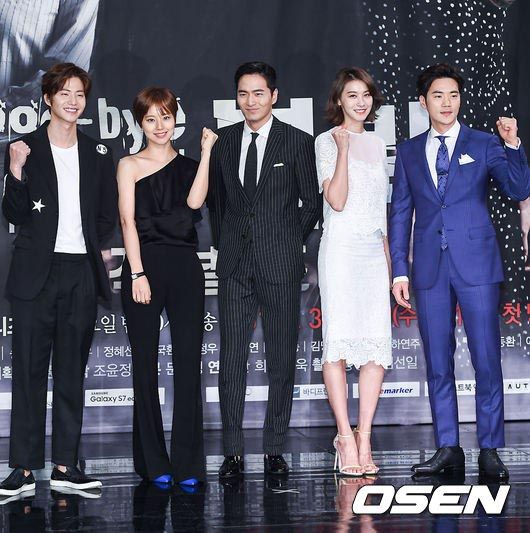 Moon Chae-won, meanwhile, described their chemistry as very good, saying that while younger-man-older-women couples are all the rage these days, she thinks the chemistry is a little better when you have an oppa-dongsaeng setup. I'm totally there with her on that point, since noona romances are cute and all, but never my preferred dynamic. She also said teasingly that she'd seen "Lee Jin-wook oppa's" prior drama I Need Romance 2012 at her brother's recommendation, and noted that it was full of kiss scenes: "I hope there scenes like that in our drama too."
Asked about her drama being a direct competitor to Descended From the Sun, starring her former co-star Song Joong-ki, Moon said, "I'm friendly with Joong-ki oppa because of the drama we did together. I'll be rooting him on… [But] Our plot is different, and so is the message we're trying to convey, so I think there will be people who'll get sucked into the fun of our drama." Lee Jin-wook added, "The dramas have different natures, so rather than thinking of them as competition, we're trying to bring to life our drama's advantages and colors."
Lee Jin-wook's backstabbing friend is played by Kim Kang-woo, who seems to be eager to tackle a villain's role. He's not new to playing evil (I loved him going dark in Story of a Man), but there's a definite trend these days of actors reinventing themselves playing villains with gusto, and Kim admitted that the challenge did give him some concern: "When acting [the part], rather than considering him a villain, I look at him as a pitiable character who couldn't help but become this way. I hope he's a villain you can look upon with sympathy."
On the upside to playing the bad guy, Kim explained that it's a stress-reliever: "When playing good guy roles, you have to hold back and endure, and the stress builds up. As a villain you can shout or even have outbursts, which lets out stress."
Yoo In-young completes the main love square, having romantic connections to both male leads, and said that since it's lonely to play characters stuck in unrequited love with someone else, it's fun to be on the receiving end of love from both men. (At least for a while; she's Lee Jin-wook's first love and Kim Kang-woo's wife.)
Last but not least, we have Song Jae-rim playing an editor and owner of an internet news outlet who also has a law degree from Korea's top law school. The character's perpetually single and has little interest in dating women, which I'm going to take as an explanation for his rumply appearance at the press conference. Basically, I'll forgive a lot if it's in character, even if my fingers do get a little twitchy at the ill-fitting clothing and dorky style.
Goodbye Mr. Black premieres this Wednesday on MBC.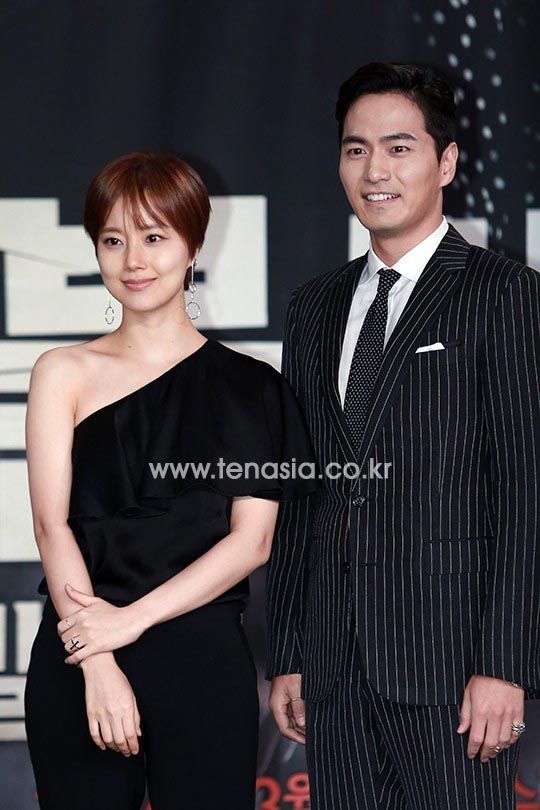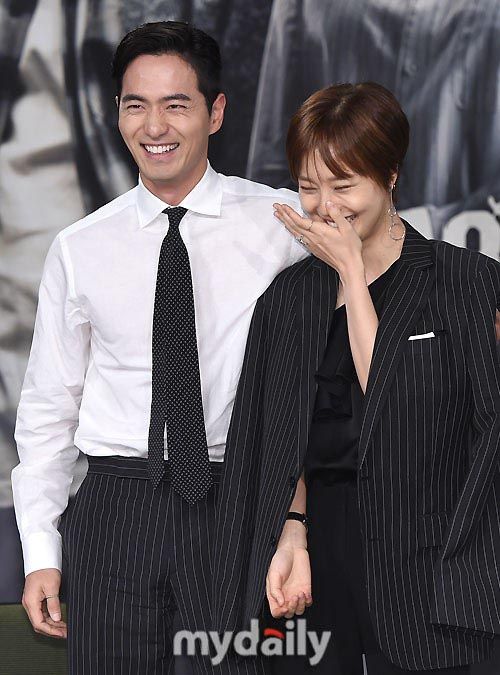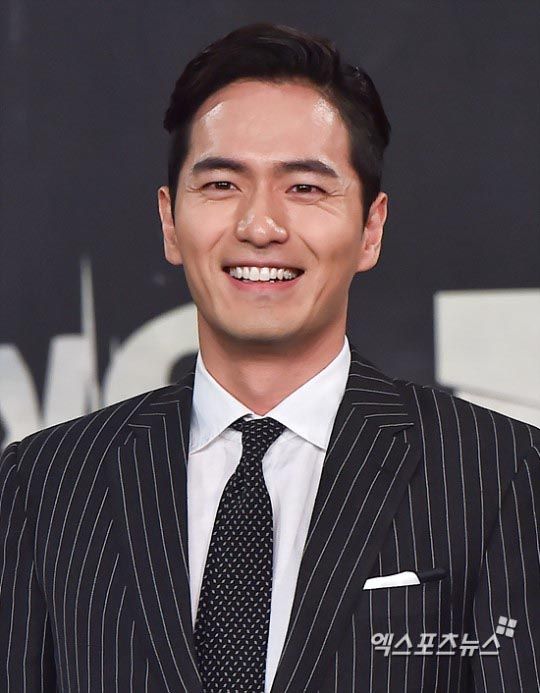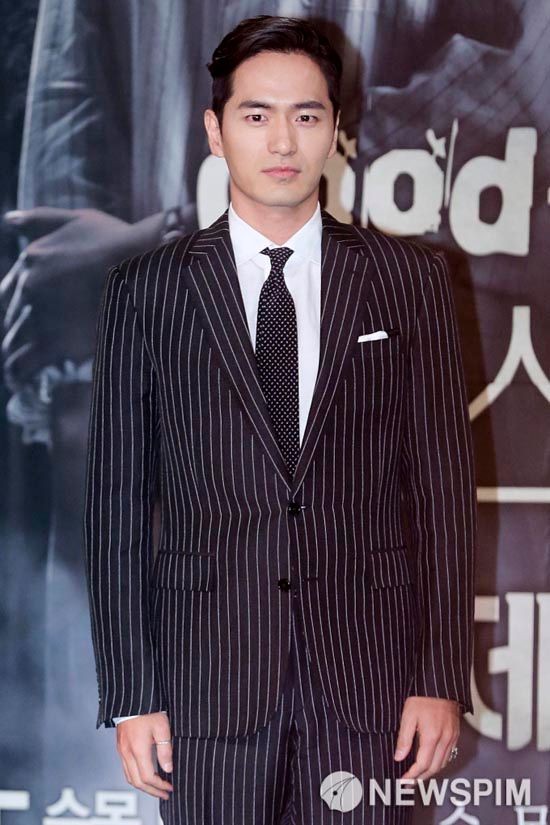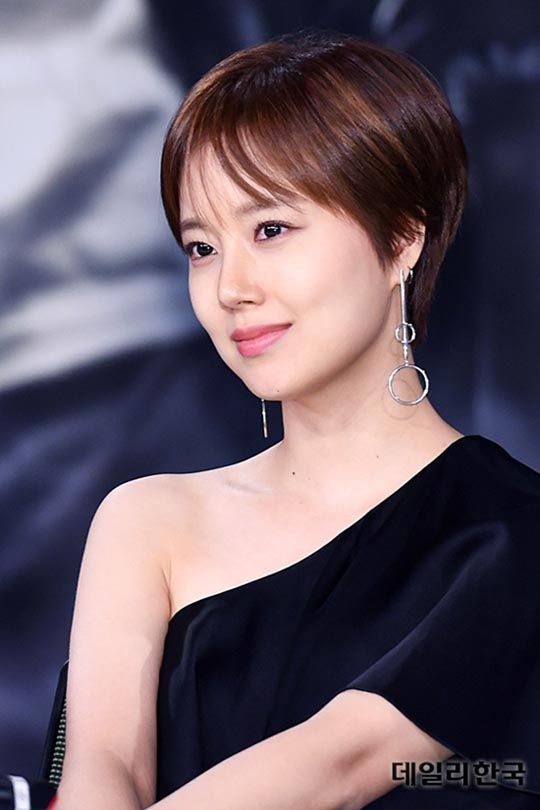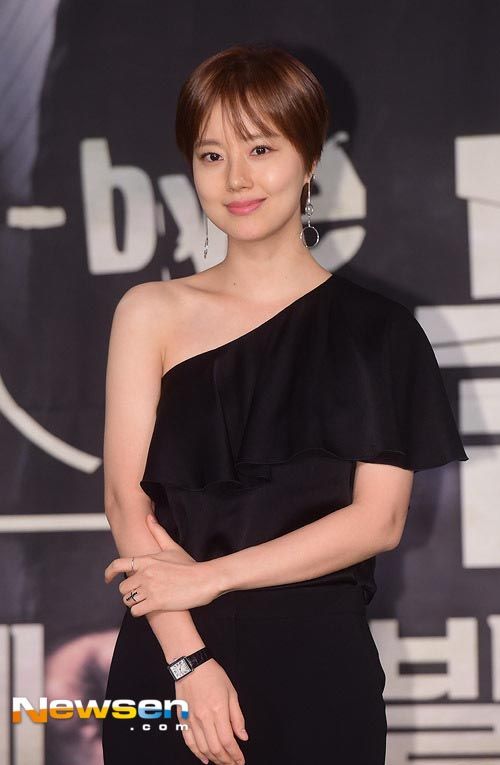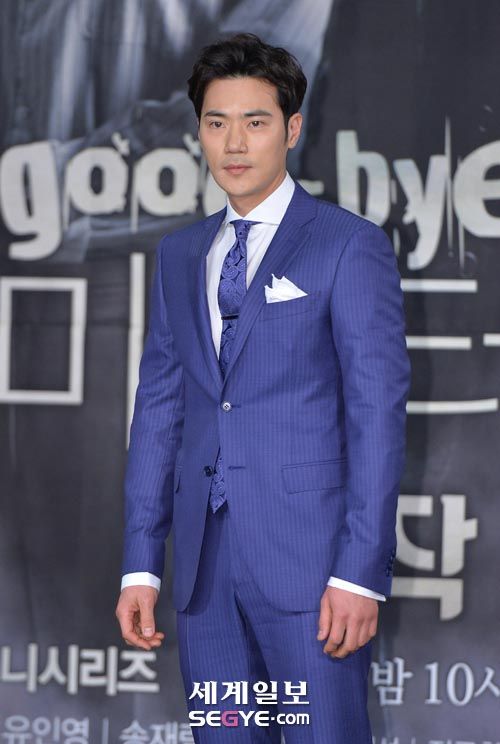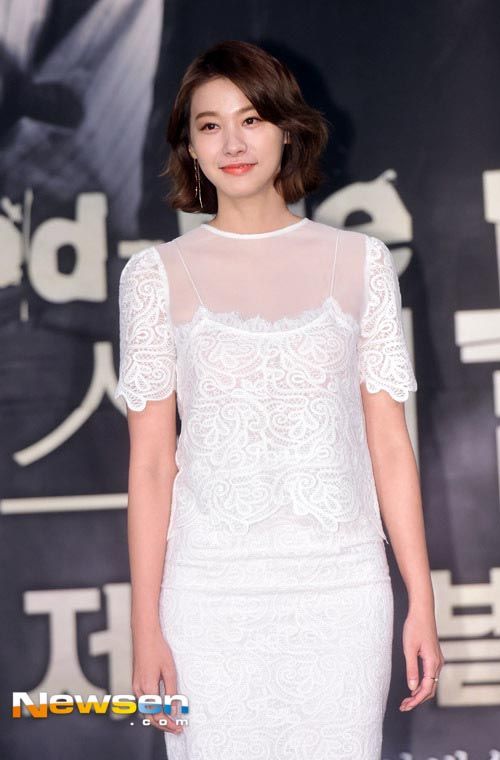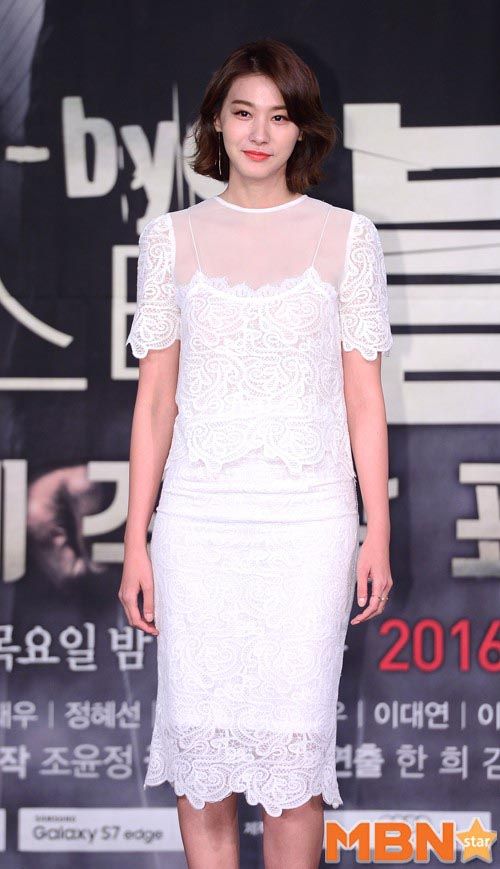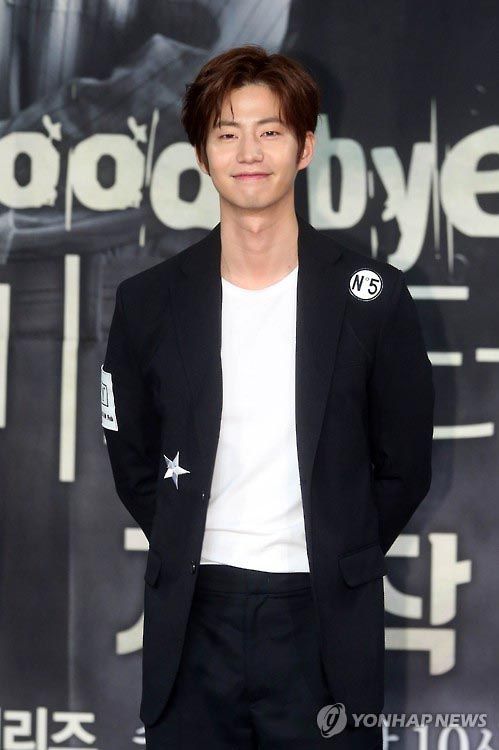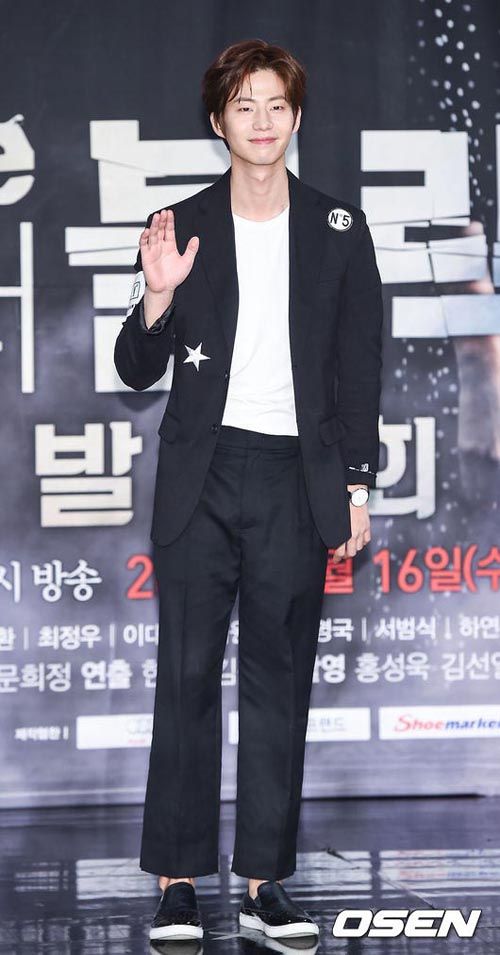 Via Ten Asia, Hankooki, MBN, News 20, Segye
RELATED POSTS
Tags: Goodbye Mr. Black, Kim Kang-woo, Lee Jin-wook, Moon Chae-won, press conferences, Song Jae-rim, Yoo In-young