Hwang Jung-eum courted back to dramaland for Lucky Romance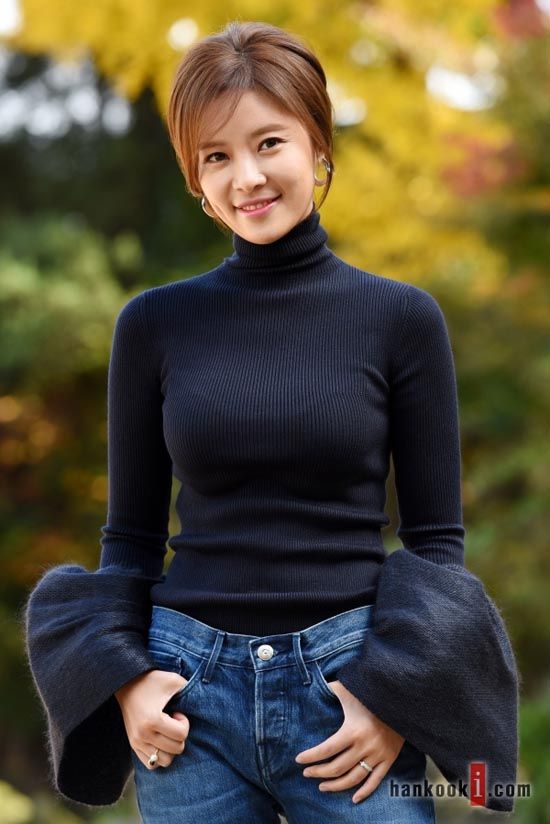 This wouldn't be giving her much of a honeymoon, but Hwang Jung-eum always seemed like the kind of actress who couldn't stay away from acting for too long: She's currently in consideration to star in an upcoming MBC drama that has me excited, a webtoon adaptation called Lucky Romance. (Perhaps it would be more accurate to say luck-centric or luck-obsessed, since the heroine is incredibly superstitious and arranges her whole life around what's lucky.)
I started reading the webtoon when the drama was first announced, and found it fresh and laugh-out-loud funny. The heroine is zany and cute, while the stern, humorless hero offers a fun contrast with his rigid ways. At first, it's your classic opposites-attract setup: She's Bo-nui, a wacky thirtysomething office worker who's behind on her rent and spends all her energy trying to maximize her good fortune, seeing psychics, getting charms written, scattering beans to ward off bad luck — you name it, she's tried it. He's Taek-hoo, the uptight 29-year-old who has scrimped every penny to buy an apartment building, with rather epic Scrooge tendencies: In one case, a pretty co-worker brings him a coffee, and he immediately hands her his tumbler and directs her to return to the cafe to claim his 20-cent discount.
It's unsurprising that Taek-hoo's first order of business as landlord is to evict Bo-nui. She fumes at his high-handedness, but she has a bigger problem: According to a fortune teller, death is in the cards this year unless she cures the bad energy before the month is over… by having a one-night stand with a man who's a tiger sign in the zodiac (born in 1986), preferably a virgin.
As it turns out, Taek-hoo happens to be a tiger sign… and he's also never dated before because he's so maniacal about saving money that he refuses to spend any on romance. He even wears a promise ring to himself! So Bo-nui makes it her mission to sleep with Taek-hoo, which is complicated by the fact that they disgust each other. It's great. And there is a deeper heart behind the outlandish premise, which gives both characters more layers beneath the surface.
I can see how Hwang Jung-eum would be a good choice for the role, even if she overdoes her comedy moments, because she's great at mining the poignant beats in between the zaniness. Now, for the penny-pinching tiger-man lead… Who's free these days? Kim Soo-hyun? Seo In-gook? No, I think it really has to be Joo-won. He still has a few months before he's drafted, right?
Lucky Romance will follow Goodbye Mr. Black and premieres in May.
Via Star News
RELATED POSTS
Tags: adaptations, Hwang Jung-eum, Lucky Romance