Infinite's L courted for cable drama Blue in My Heart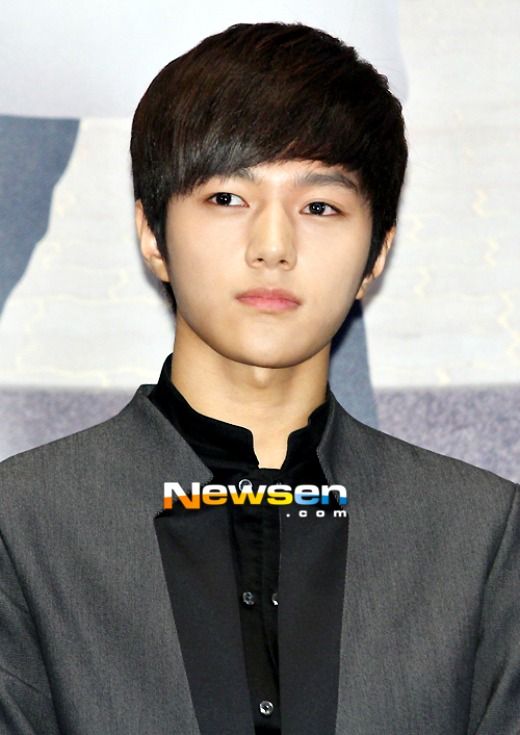 Infinite's L (Kim Myung-soo) is up for the leading role in a new cable series called Blue in My Heart, a 10-episode drama that's in talks to air on cable station MBC Dramanet. It's a love story about the owner of a small travel company and a world-famous idol star, and surprisingly enough, L isn't playing the idol this time. I can't decide if that's good or bad, but I'll go with good since I pretty much hated his idol boy role in She's So Lovable and thought he was at least better as a non-idol in The Time I've Loved You and Master's Sun.
The drama comes from writer Yoo Young-eun of Shining Girl, and stars L as a young man who goes on a trip to the Philippines and loves it so much that he decides to stay. He opens up shop as a travel guide and calls it Happy Walking, and though it only consists of one employee and two tour buses, he's an honest, hard-working guy and Korean travel agencies begin to send him more and more clients.
L's character is described as bright and outgoing and honest. He loves people and can cook really well, though he can't hold his liquor. And his one downfall is his extremely fierce pride. The drama will be a love story between him and a famous pop-star, and they'll also focus on her life in the entertainment industry back in Korea. I'm sure there are all sorts of reasons to get an idol star to the Philippines — a photo shoot, a concert, a fan event — though good luck getting her to go back after a summer getaway romance.
Blue in My Heart is being planned for 10 episodes, each an hour long, and will reportedly be aired in Korea, China, and Japan simultaneously. It's looking at an April premiere on MBC Dramanet, though the timeslot hasn't been confirmed.
Via IS Plus
RELATED POSTS
Tags: cable programs, L