Jeon Hye-bin as the other Oh Hae-young in tvN's mystery romance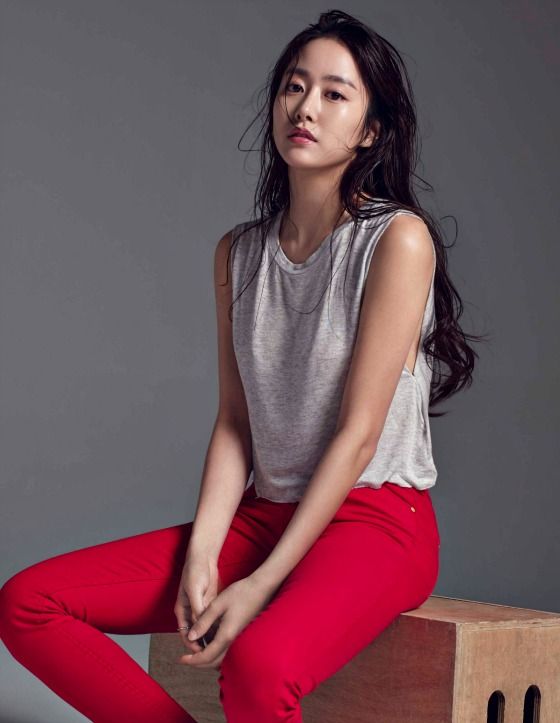 This is pretty much perfect casting, on the heels of Seo Hyun-jin (Let's Eat 2) and Eric (Discovery of Romance) confirming the new tvN mystery romance drama Oh Hae-young Again. Since the series is about two women who share a name and keep getting entangled in each other's professional and love lives, it's pretty important to get a strong second lead, so I'm happy about them getting Joseon Gunman's Jeon Hye-bin onboard.
I just really liked Jeon Hye-bin's character in Joseon Gunman and kind of wanted her to be the main character. She'll be great in Oh Hae-young Again as the prettier, more popular, more successful Oh Hae-young — the woman the heroine has always been compared to during their school days, and can't seem to get away from in adulthood. On top of sharing the same name and both working in the catering business, Jeon Hye-bin will be hired at Seo Hyun-jin's catering firm as her new boss.
Even worse is the fact that they'll share a love interest in Eric, a sound director in the film industry. Jeon Hye-bin is his ex-fiancée who left him at the altar and just vanished without a trace that day. He has the ability to see the future (maybe an ability brought on by the trauma?), and will spend the series trying to get away from both women named Oh Hae-young.
It would really suck to be the other Oh Hae-young next to the "Pretty Oh Hae-young," which is actually what Jeon Hye-bin's character will be called, but Seo Hyun-jin is so great at the endearing underdog character, so the more formidable her rival is, the better the journey will be and the more we get to root for her.
Oh Hae-young Again follows Pied Piper on Mondays and Tuesdays in May.
Via TV Report
RELATED POSTS
Tags: Eric, Jeon Hye-bin, Oh Hae-young Again, Seo Hyun-jin