Lee Chung-ah, Taecyeon in talks to be unlucky in love for Lucky Romance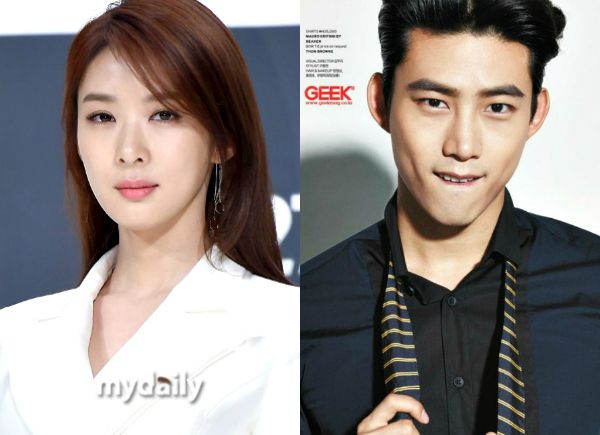 Now that MBC's new webtoon adaptation Lucky Romance has secured its stars — Hwang Jung-eum (She Was Pretty) and Ryu Joon-yeol (Answer Me 1988), who recently confirmed — it's time to line up the supporting cast. Offers are currently out to Lee Chung-ah (Vampire Detective, Riders) and Ok Taecyeon (Assembly, Wonderful Season) to play their rivals in love. Mmm… something tells me Ryu Joon-yeol will have no trouble getting the girl this time?
Though I'm pretty sure the main hurdle in this romance is the main couple's dislike for each other. The webtoon is about a thirtysomething woman obsessed with luck, who gets told by a fortuneteller that she has to have a one-night stand with a man born in the year of the tiger to prevent an ominous fate. The hero is her landlord, an uptight, penny-pinching Scrooge who refuses to waste money on romance, who happens to also be born in the year of the tiger. She'll try to bed him despite their mutual distaste for each other, leading to hilarity and romance.
Lee Chung-ah is up to play a sports agent — she's the head of the Korean branch of a global sports management company, and she'll have an unrequited romance with Ryu Joon-yeol. I like Lee Chung-ah, especially in comedies (see: Flower Boy Ramyun Shop), and I hope she has a fun role to play here instead of the usual meddlesome second lead.
Taecyeon has been offered the role of an athlete, which actually seems like a good fit for him. And of course he'll be in love with Hwang Jung-eum's character. Who knows, maybe if he and Lee Chung-ah are playing an athlete and a sports agent, they'll have a cute side romance? I don't think I'd mind that outcome.
Lucky Romance follows Goodbye Mr. Black on Wednesdays and Thursdays beginning in May.
Via Sports Chosun, E Today
RELATED POSTS
Tags: Lee Chung-ah, Lucky Romance, Taecyeon