Marriage Contract: Episode 3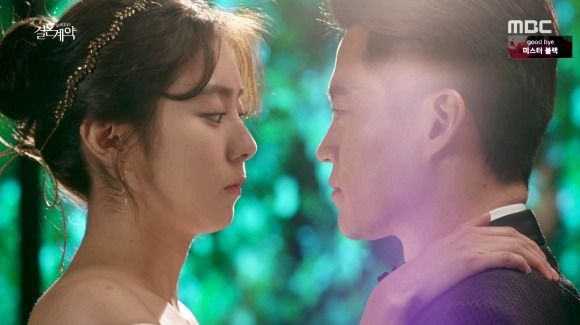 Hye-soo and Ji-hoon flesh out the details of their fake marriage, and immediately start to butt heads. They'll need to get on the same page if they want to not be found out, and that may be the hardest part of this whole escapade. It doesn't help that the plan is way too big to keep quiet for long, and neither of them seem very good at keeping secrets, anyway.
EPISODE 3 RECAP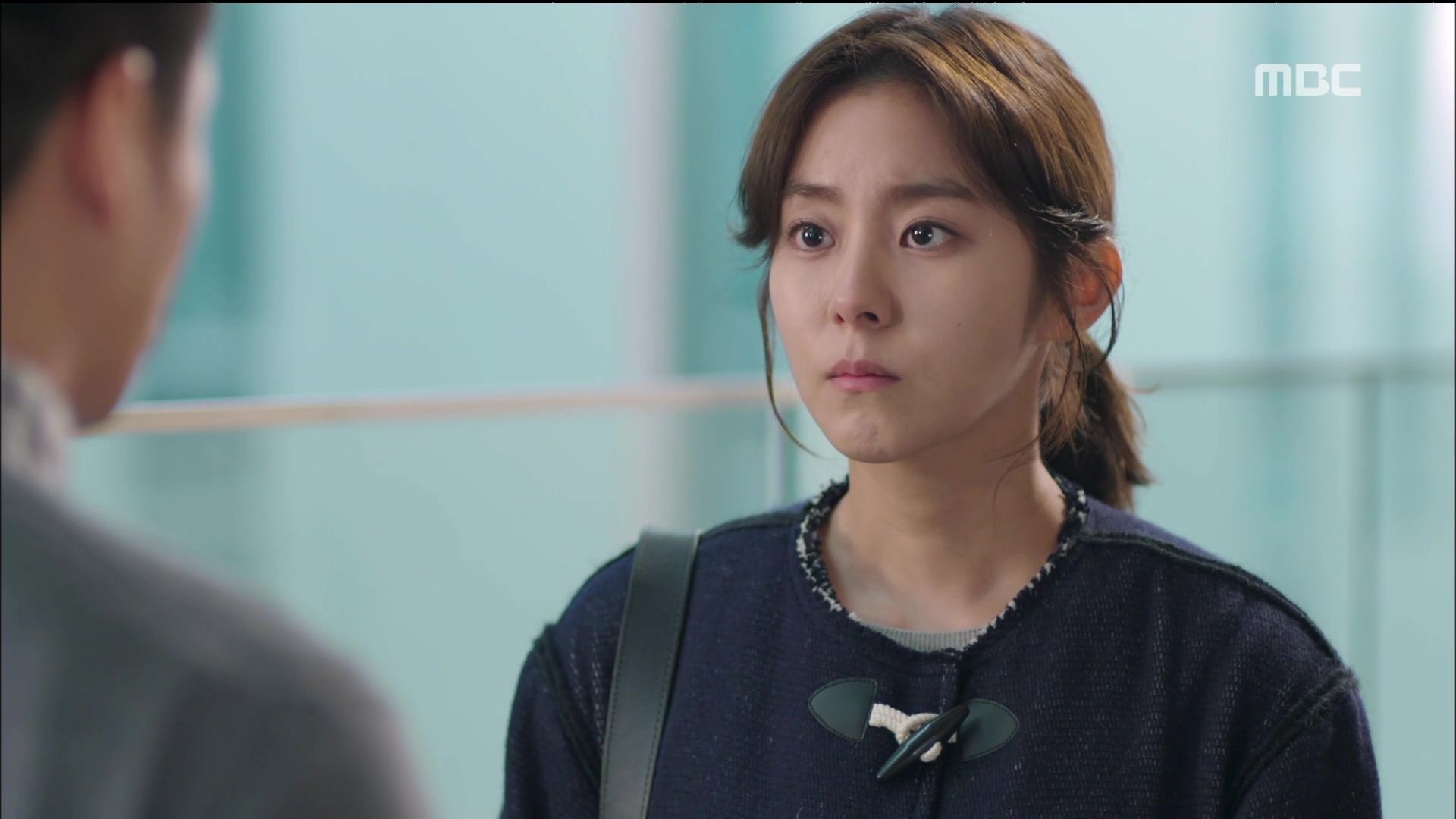 Hye-soo tells Ji-hoon that she's willing to marry him, and when he asks how much money she wants, she makes it simple: She just wants enough to last until Eun-sung is old enough to be on her own. Ji-hoon easily agrees, provided that she's a match to donate her liver to his mother. Hye-soo gets the test done that day.
Ho-joon is glad to hear the news on the one hand, but he's also still nervous. He doesn't understand why Ji-hoon is going to such lengths for his mother, and Ji-hoon just wryly smiles that it must be strange, seeing him act like a good son.
That night, Hye-soo tells a sleepy Eun-sung that she's found a way to take care of everything. She visits her doctor and asks if she can postpone treatment for her brain tumor, since she's asymptomatic at this point, and she can't afford the treatment anyway. Once things improve, she'll come back and accept treatment — she's determined to survive.
She meets with Ji-hoon, who gives her payment in advance, because her test results are back, and she's a donor match. It doesn't mean they're in the clear, because they still have to make sure the hospital staff believes they're a married couple, and not let on that he's paying her for her donation (what they're planning, organ selling, is extremely illegal).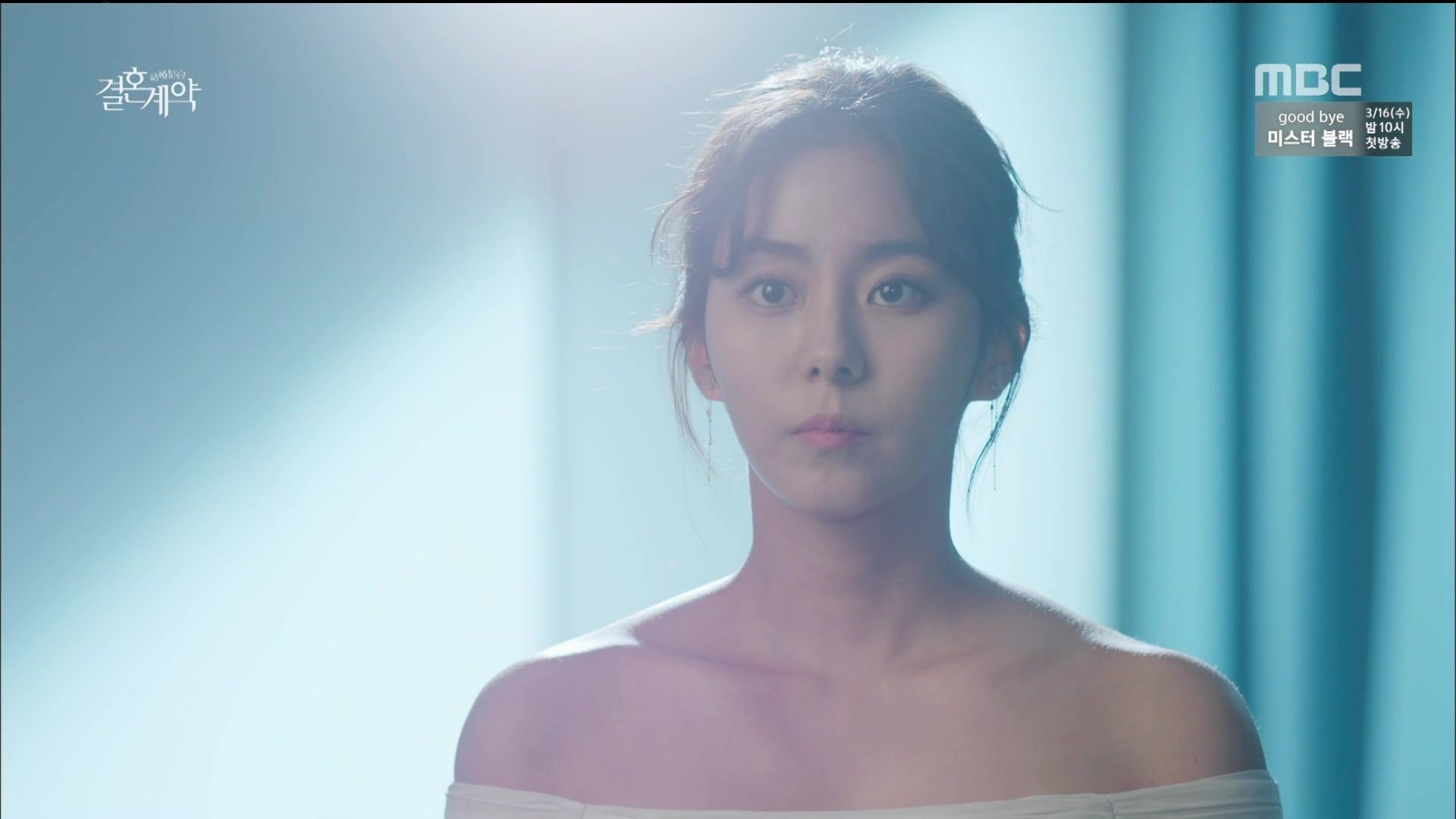 He makes it clear that if anything goes wrong because of her, he expects all of his money back. She passes him her signature stamp so that he can get the marriage license, and he tells her that once the surgery is over, they'll get a divorce.
They go to have wedding pictures taken, and I'm sure that there's a flicker of… something… in Ji-hoon's eyes when he sees Hye-soo in a wedding dress. The physical closeness required for the photos seems to make them both a little overly-aware of each other, especially when the photographer tells them to kiss.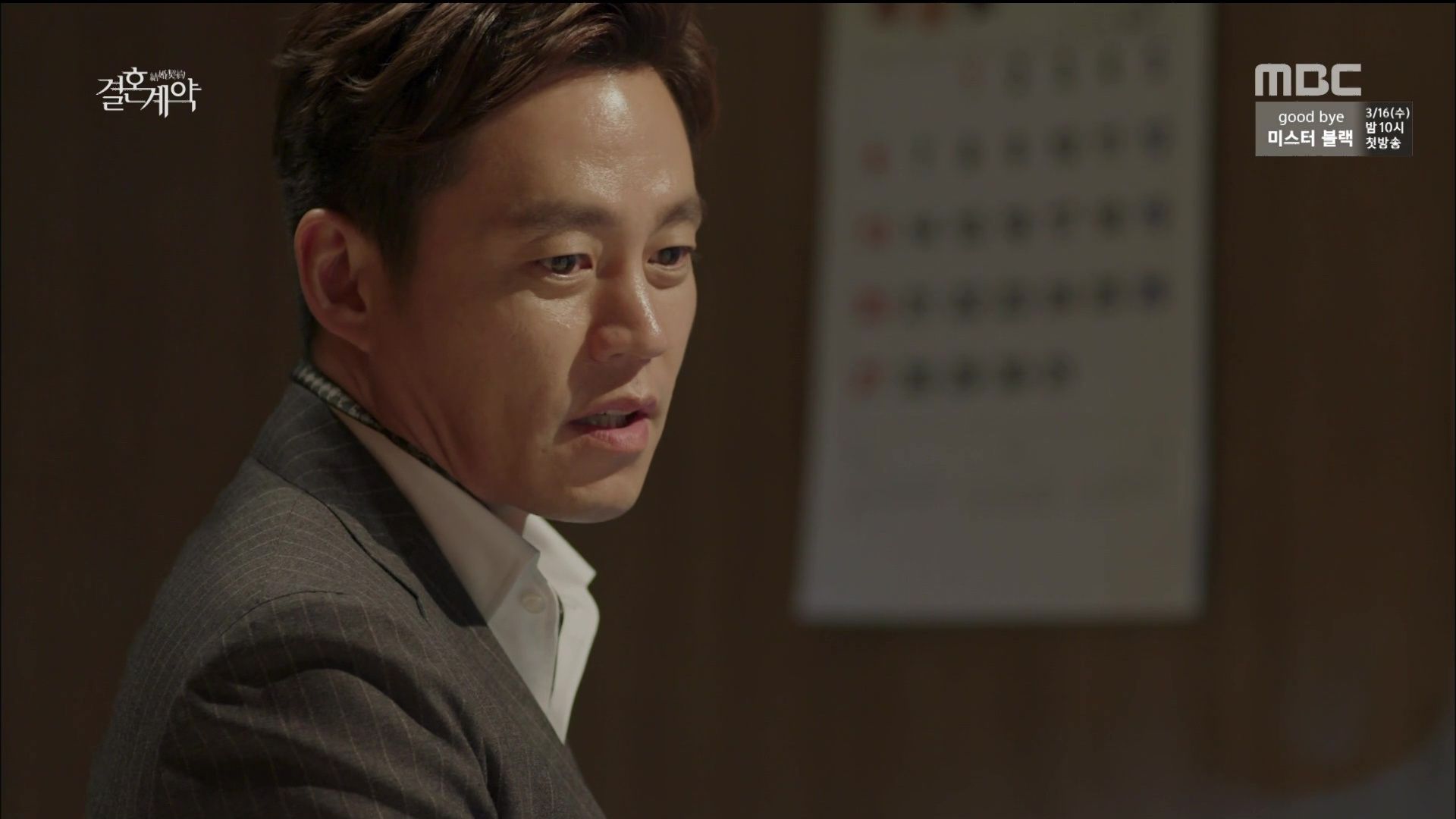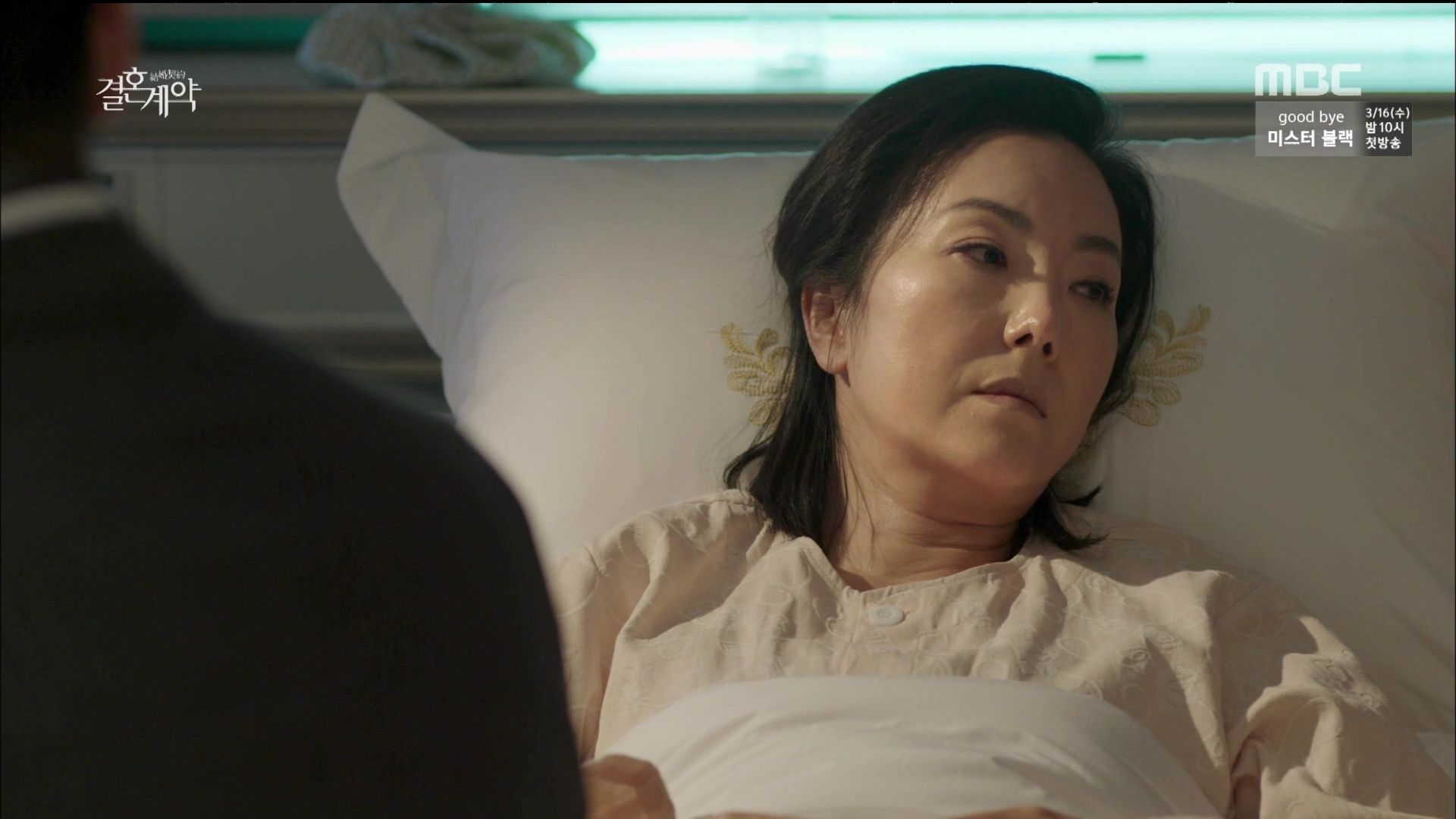 Ji-hoon has a whole story cooked up to make sure the hospital doesn't suspect that they married for anything other than love — they got engaged secretly a year ago because his mother didn't approve, and neither of them told their families. He tells Hye-soo to start working at his restaurant again, so that he can keep an eye on her and make sure she's not making trouble, and she looks pretty pleased about going back to work at Promise.
Ji-hoon goes to see his mother that night, but she's refusing to speak or respond to anyone. She does speak to her son, to ask him to take her home, and Ji-hoon tries to tease her out of her self-pitying mood. He refuses her request, telling her that he may have found a donor, so she's to stay here and grow strong enough for surgery.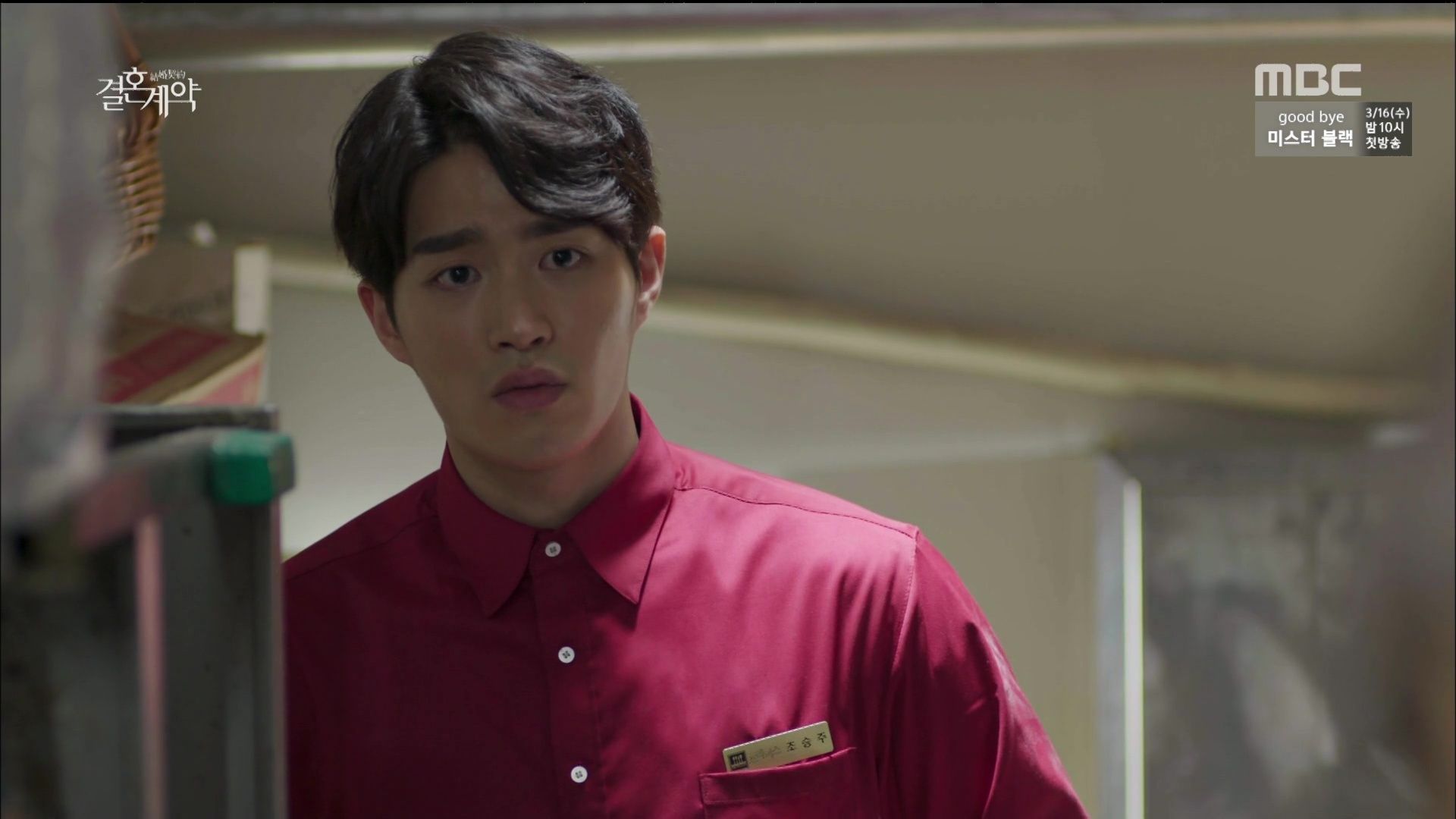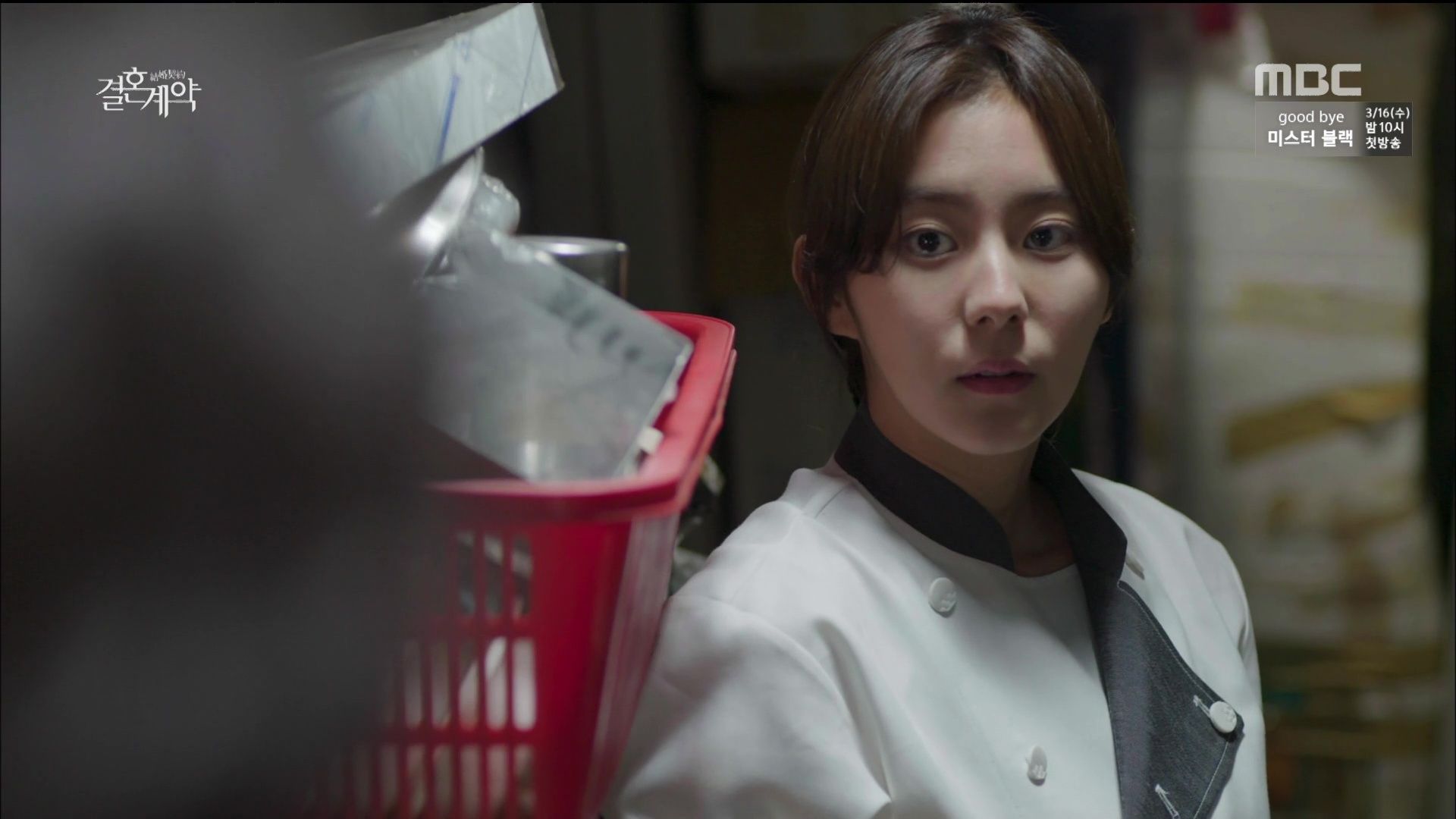 Chef Soo-chang seems happy to see Hye-soo working at Promise again (for certain grouchy values of "happy"), and he even defends her from a snarky server. Seung-joo is suspicious, wondering how Hye-soo paid the loan back all at once, but she just vaguely says that she got some help. She shuts down his further questions, and tells him to put it out of his mind.
Seung-joo doesn't listen and makes a call that sound as if he's trying to borrow some money himself. Given that we know he used to be involved with some bad people, it's worrying.
Ho-joon calls Hye-soo to his office and hands over some personal information about Ji-hoon. She gives him the same information about herself, to pass to Ji-hoon. He thinks of more things they need to iron out, such as an explanation for why they got married so quickly and how to make it look as though they've been dating for a while.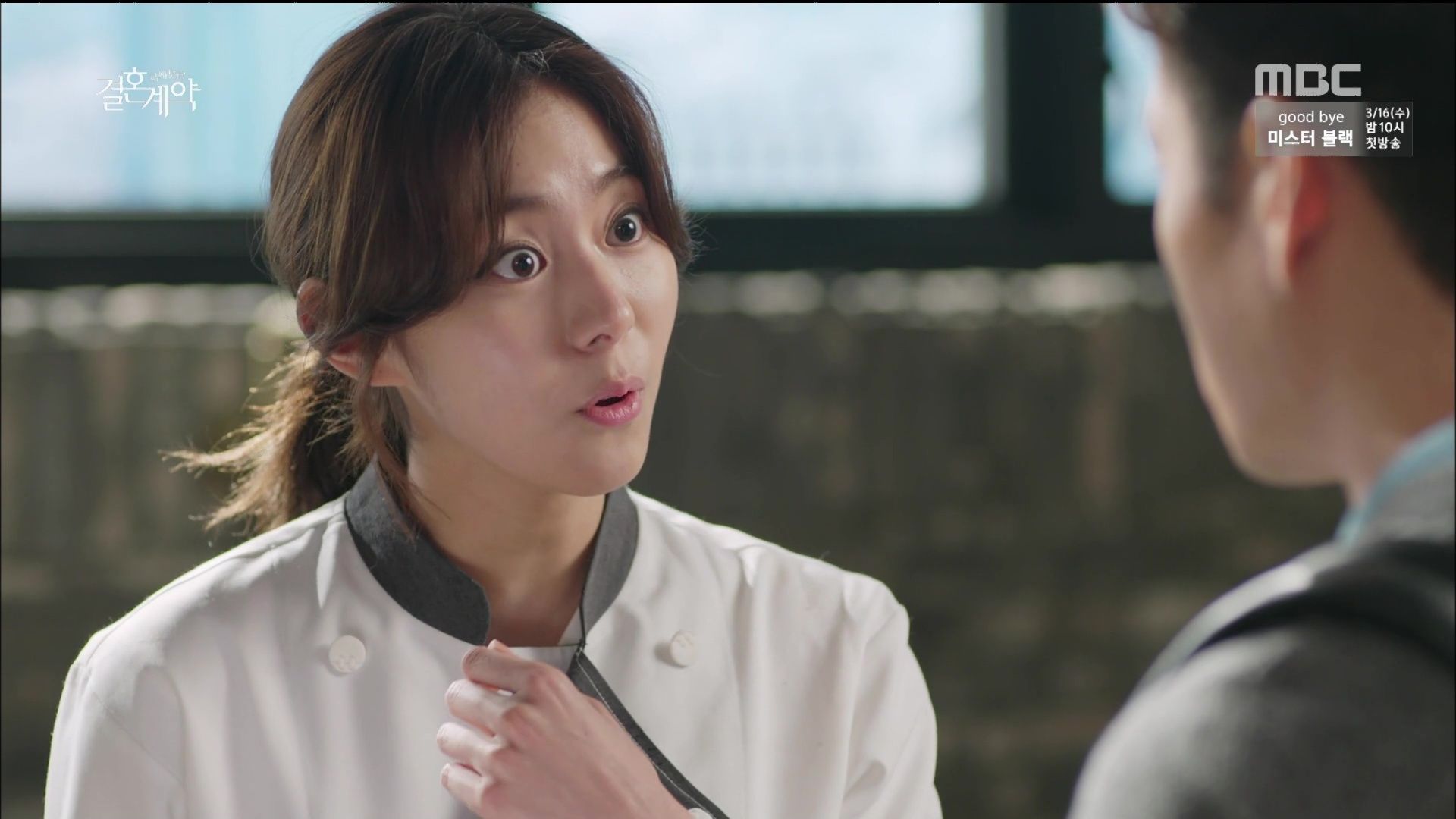 He tells her that starting today, she's to stay after work to study with Ji-hoon. Ho-joon admits that he's really more worried about Ji-hoon: "He has only one face. The angry face." HAHA, that is so true.
Ji-hoon finds Hye-soo studying his information on a break, and she peppers him with additional questions. He gets angry that she's reading this in front of her coworkers, but honestly, his anger is starting to be more cute than scary. There's just no real heat behind it.
Ji-hoon reports the restaurant's progress to his father, and they discuss plans for a second restaurant later in the year. President Han shows him a photo of a girl he'd like Ji-hoon to consider for marriage, telling him that he's stalled long enough, and that he expects his son to get married after Jung-hoon's wedding.
He mentions to Ji-hoon that he hasn't heard from his mother in a while, saying that it makes him nervous. Ji-hoon just claims that he had a talk with her.
It's the night of Na-yoon's recital, and since he's here at the house, Ji-hoon has no excuse not to go with his stepmother. She does seem to genuinely like him, and she's not entirely heartless, as she asks if he thinks his mother might benefit from seeing a psychiatrist.
Na-yoon is a harpist, and she looks beautiful at her recital, though her face goes carefully still when she sees Ji-hoon in the audience. Ji-hoon doesn't go to see her after the performance, claiming that something came up, but Na-yoon finds him still in the lobby.
She tells him not to avoid her, calling him a coward who's still running away. If he's not willing to just tell his family that they used to date, then he shouldn't be rude to her. But Jung-hoon sees them talking, and seems to be getting a bit suspicious.
Ji-hoon heads home, where Ho-joon tells him that the hospital called to set up their interview. Hye-soo is still at Promise, and Ji-hoon tells her to stay in his apartment above the restaurant for a while — he can commute from the family home.
She assesses the place and declares it too big, but says that the old empty employee lounge would work perfectly for her and Eun-sung. Ji-hoon doesn't answer but Hye-soo treats his silence as assent, and promises to stay close to him as he wants.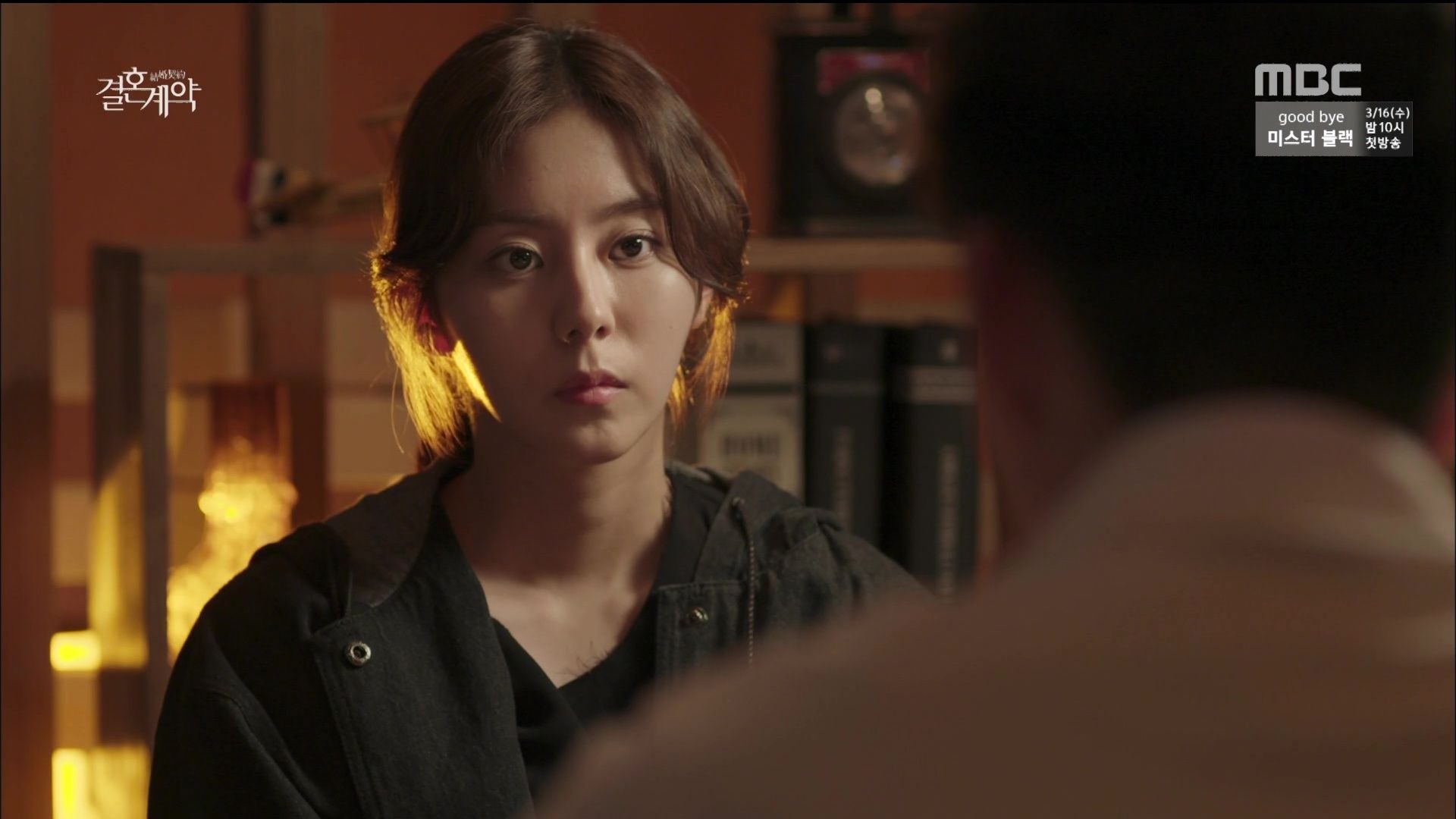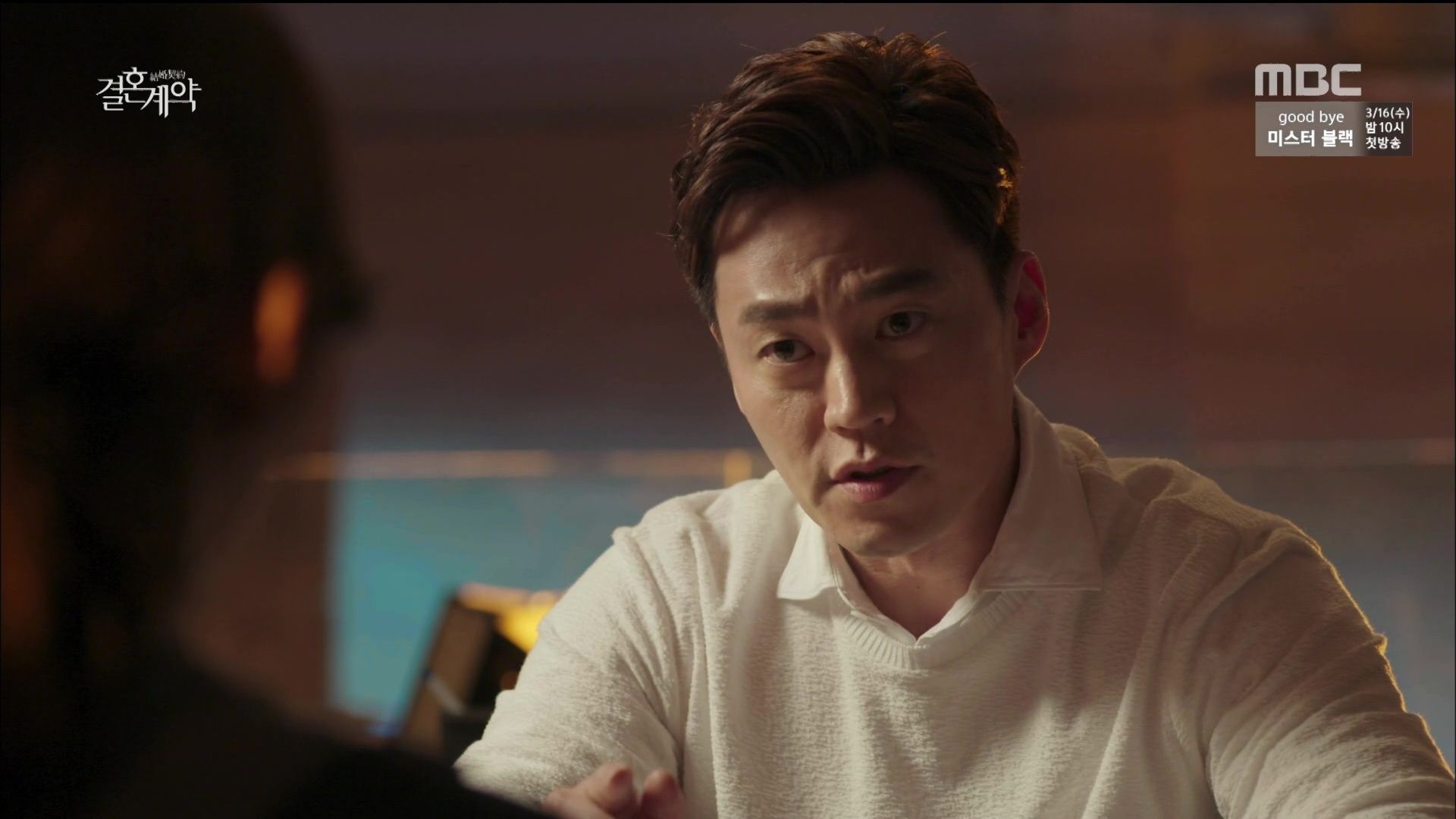 They have their first official study session, and the first order of business is to learn more about each other. Ji-hoon asks Hye-soo a lot of uncomfortable questions, such as when her husband died (the year Eun-sung was born) and why they took the loans out (she declines to answer). They work on their backstory, and Hye-soo decides to keep as close to the truth as possible — they met when he hit her with his car.
Eun-sung is pouting that her mother is staying out so late, and I love that Joo-yeon isn't above teasing her that Mom must have gone somewhere really fun without her. Eventually Eun-sung drops off to sleep, but Joo-yeon is up to see Ji-hoon dropping Hye-soo off.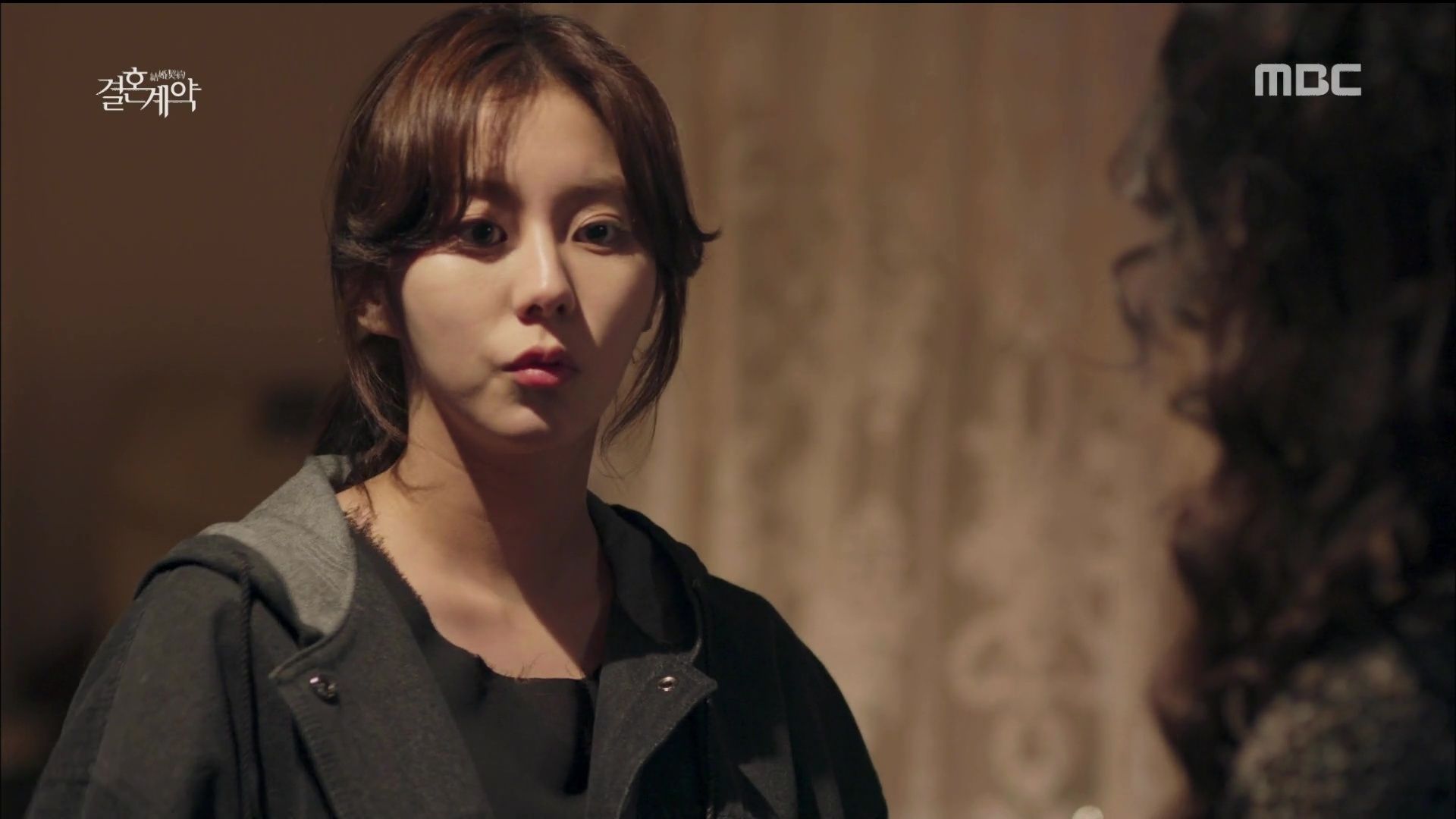 She wants to know why the new boss would give her a ride home after working Hye-soo so late, jumping right to the naughtiest conclusion. Eun-sung wakes and hears Joo-yeon ask if Ji-hoon likes Hye-soo, but pretends to still be asleep.
Mi-ran's nurse lets slip that it's Mi-ran's daughter-in-law who's going to donate her liver for her mother-in-law, which confuses Mi-ran. She calls Ji-hoon to ask if he secretly got married, and he admits that he did. He tells her that he'll explain when he sees her and asks her not to mention this to anyone.
But Ho-joon gets to the hospital first, and Mi-ran uses his obvious terror of her to try to wrangle information out of him. He acts twitchy and nervous, but says that he has to talk to Ji-hoon first… then spills the beans when she threatens to ask the doctors.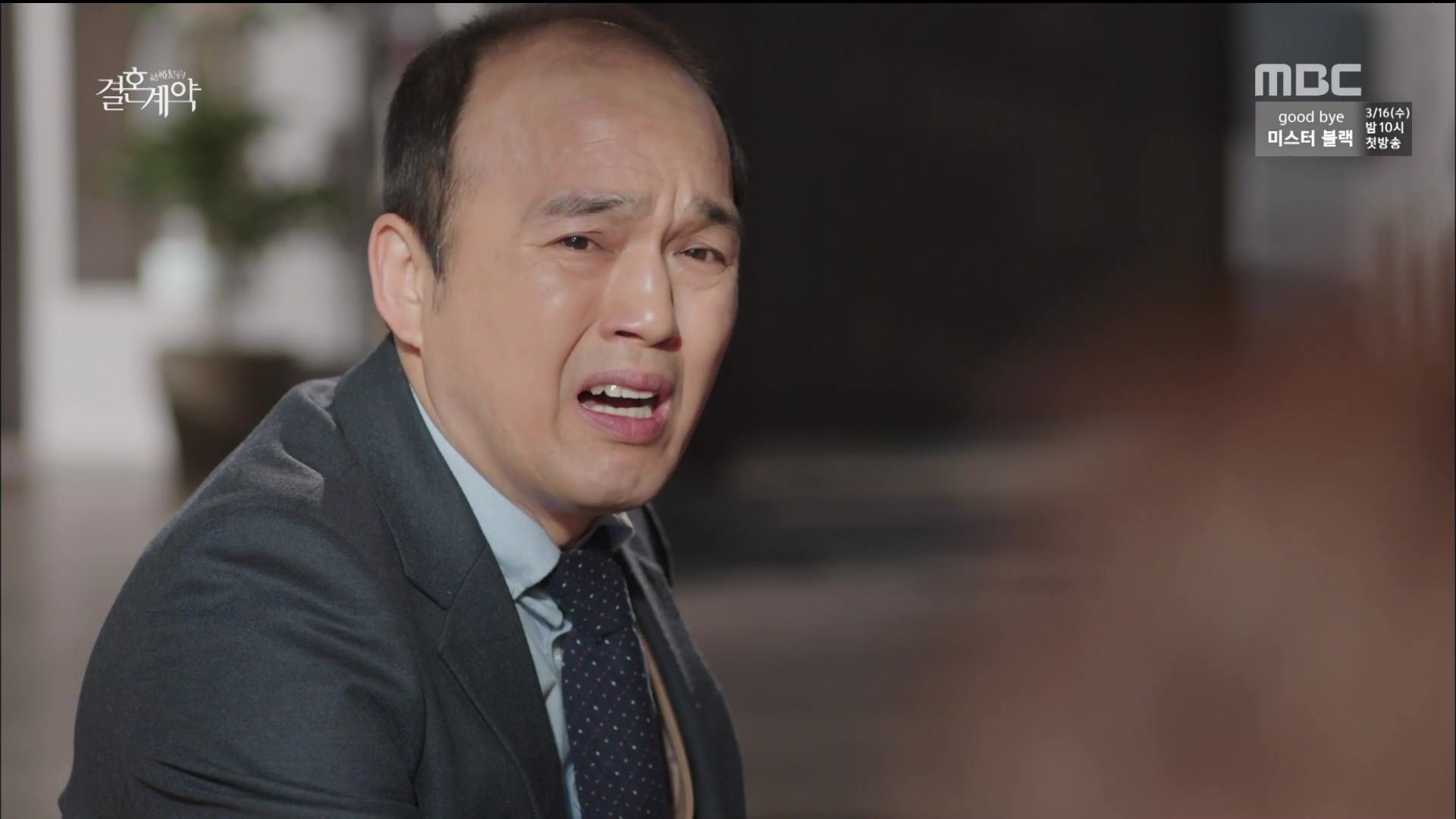 He tells her the backstory that Hye-soo and Ji-hoon decided on, claiming that Ji-hoon didn't tell his mother because Hye-soo has a kid. Ha, he's so scared of Mi-ran that he's actually sweating and squeaking.
Seung-jo helps Hye-soo move into the restaurant storage room (conveniently on the same floor as Ji-hoon's apartment), and it makes him suspicious because he knows that Ji-hoon would never allow something like this. Hye-soo just claims that she begged him, and that she knows his Achilles' heel.
Ho-joon thinks Ji-hoon should just tell his mother that the marriage is fake, but Ji-hoon knows that his getting married means too much to her, and that she'd never agree to the transplant if she knew the truth. Poor Ho-joon is beside himself with worry that they'll get caught at the hospital interview.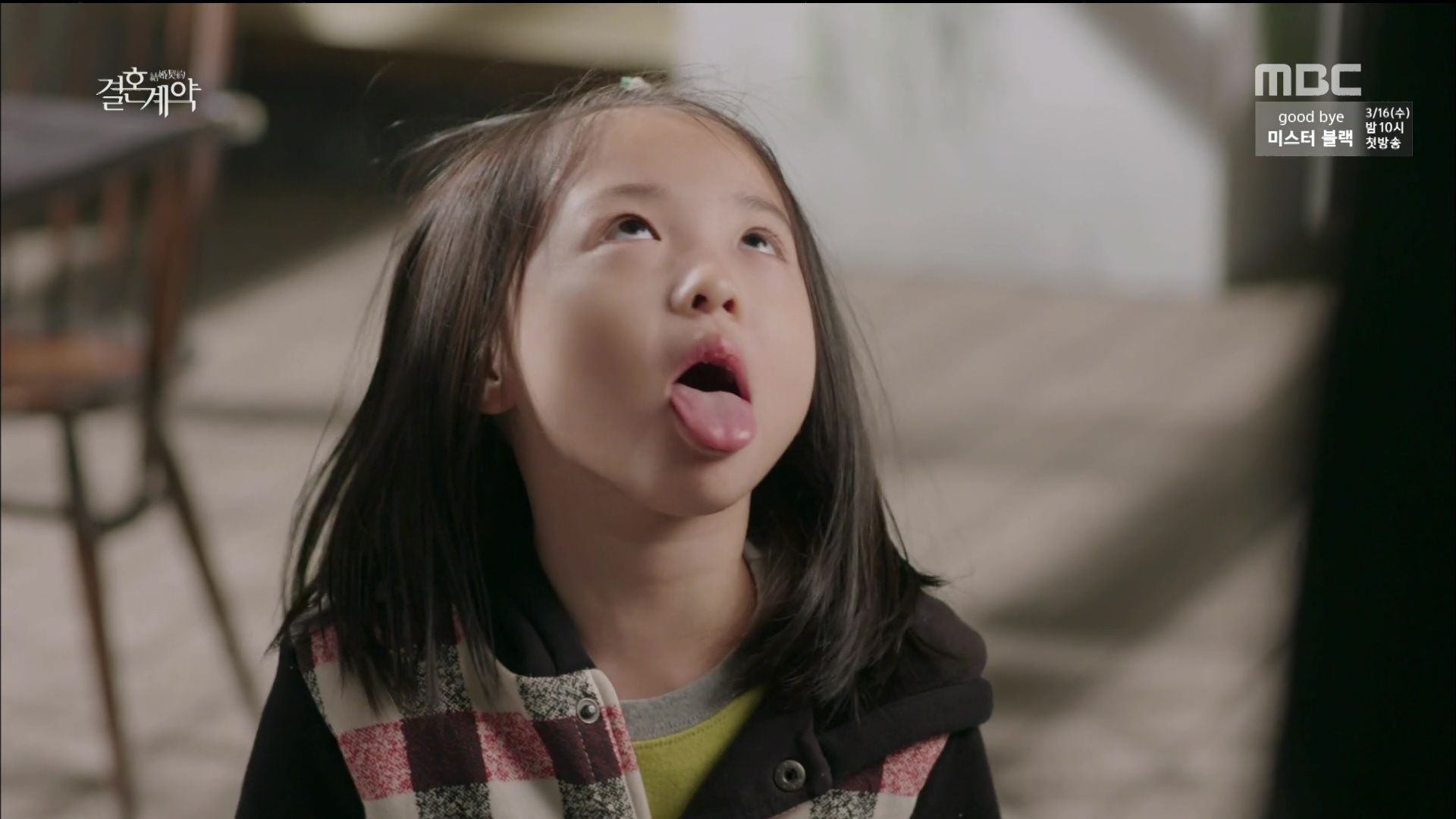 Ji-hoon gets his first taste of married life when Eun-sun'gs jumping rope makes a racket on the balcony, though she just glares at him when he complains. Hye-soo comes out of her room with Seung-joo, and Ji-hoon complains that they look awfully close, and warns Seung-joo not to go in her room again. Jealousy, so soon?
Eun-sung starts playing with the hose, and when Ji-hoon tells her to stop, she just grins and aims the water right at him. HAHA, she's awesome. He ducks and Ho-joon gets soaked, but Eun-sung is entirely unrepentant.
Ji-hoon lays down some rules regarding Eun-sung – she's not to run around the restaurant, or make a lot of noise near his room. He's all, since you insisted on living here, but I distinctly remember you telling her to take your room to keep her close to you, mister.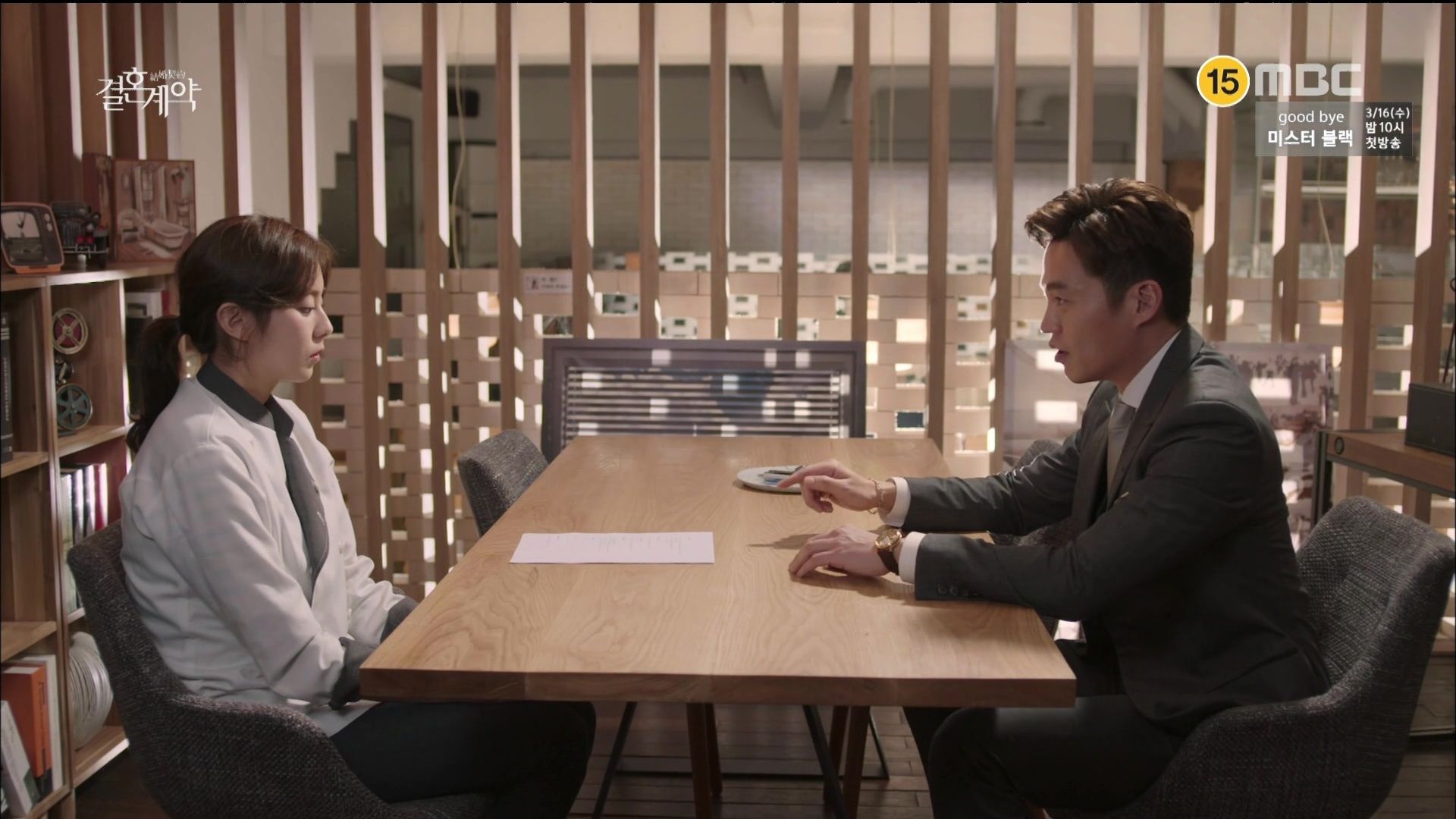 He asks why Eun-sung can't stay with her grandmother since she's such a burden, and smirks that Hye-soo takes on too much, even her dead husband's debt. Hye-soo agrees that she's foolish, so foolish that she's even selling her liver. Touche.
Ji-hoon warns her not to say anything like that to other people – they're committing a crime together, and it can't get out. He makes sure that she's memorized the answers to the questions the hospital committee may ask, and gives her a new list, this time of things to say to his mother. He had to make up a few things about her background, but his real concern is her widow status and her daughter.
Hye-soo gets that look in her eye again, the one that says he's offended her, and tells him to be more respectful. He keeps talking about the fact that she grew up without parents, or is a widow with a child, as if those things are something to be ashamed of, but she says that he's the one with the twisted view.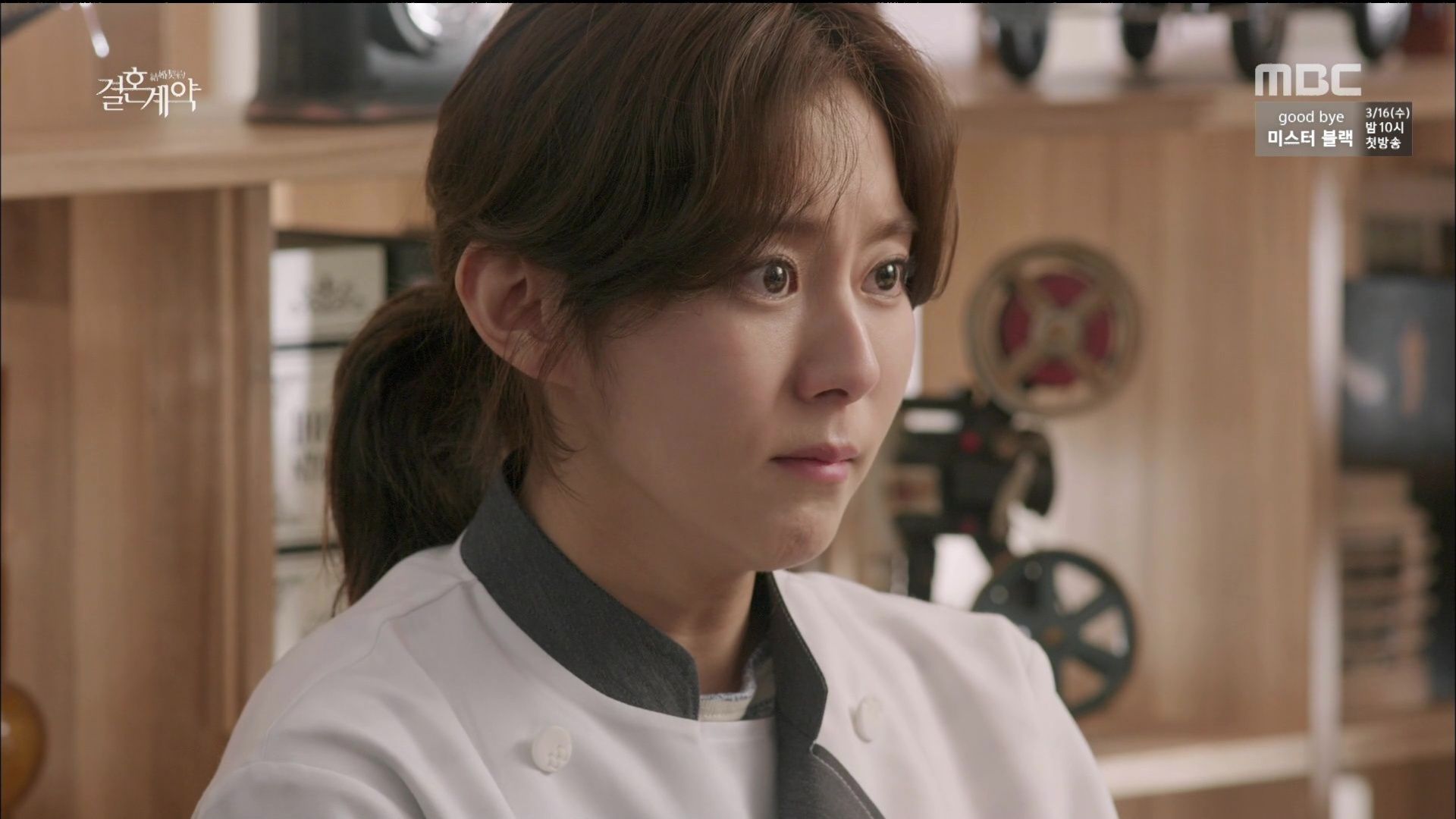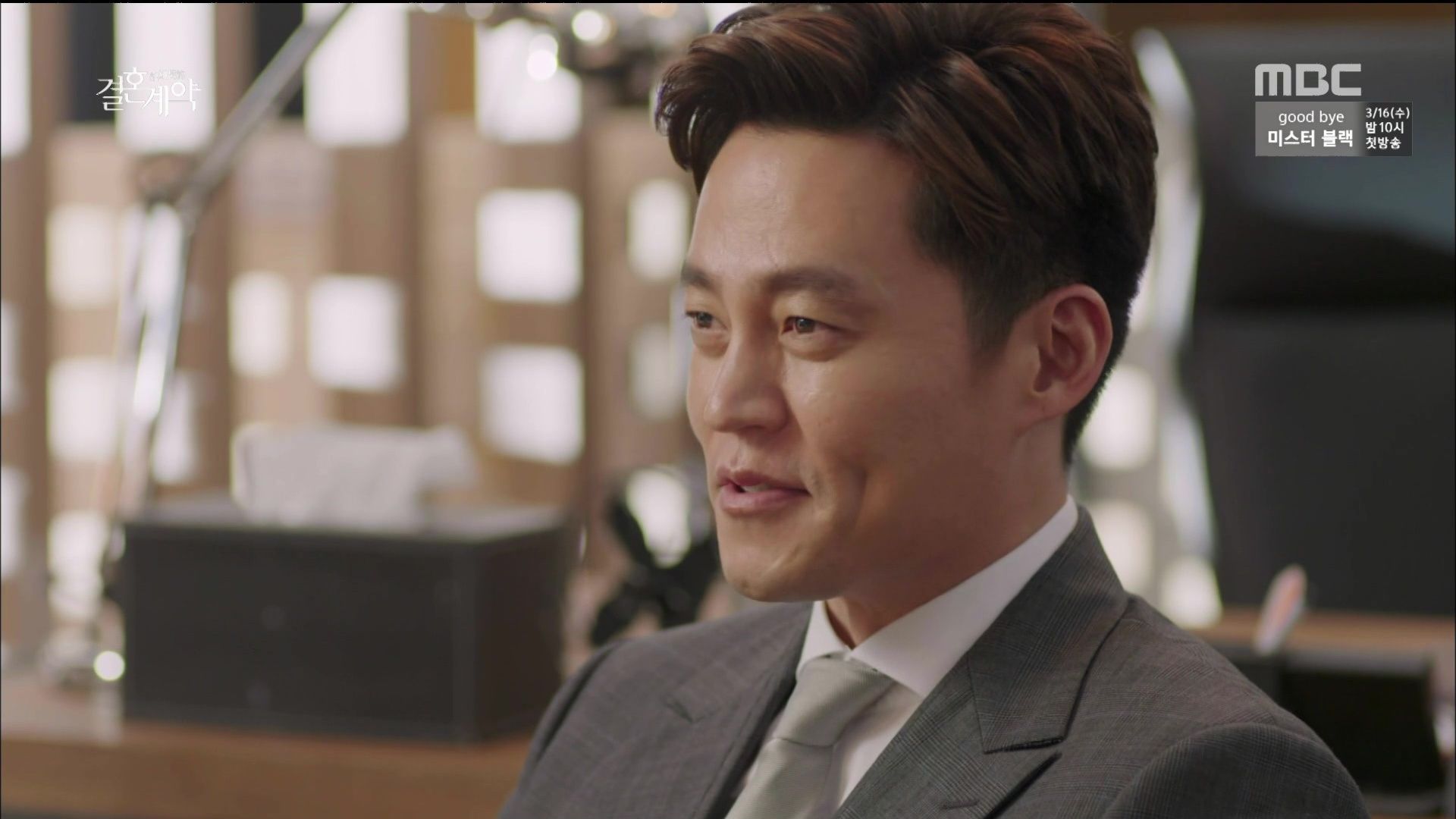 This isn't the first dangerous or illegal thing Hye-soo has done to make money and keep her child, and she doesn't like putting her life on the line, either. He mocks her again for being overly-dramatic, and Hye-soo can barely hold in her furious tears.
Chef Soo-chang assumes that Hye-soo was being chewed out by the boss, and tries to cheer her up by telling her that it's probably not personal. He says that Ji-hoon is conceited and knows nothing about cooking, and Hye-soo agrees that she doesn't like him either. They all see Ji-hoon standing right there listening and Hye-soo follows him, but he just huffs at her and waves her away.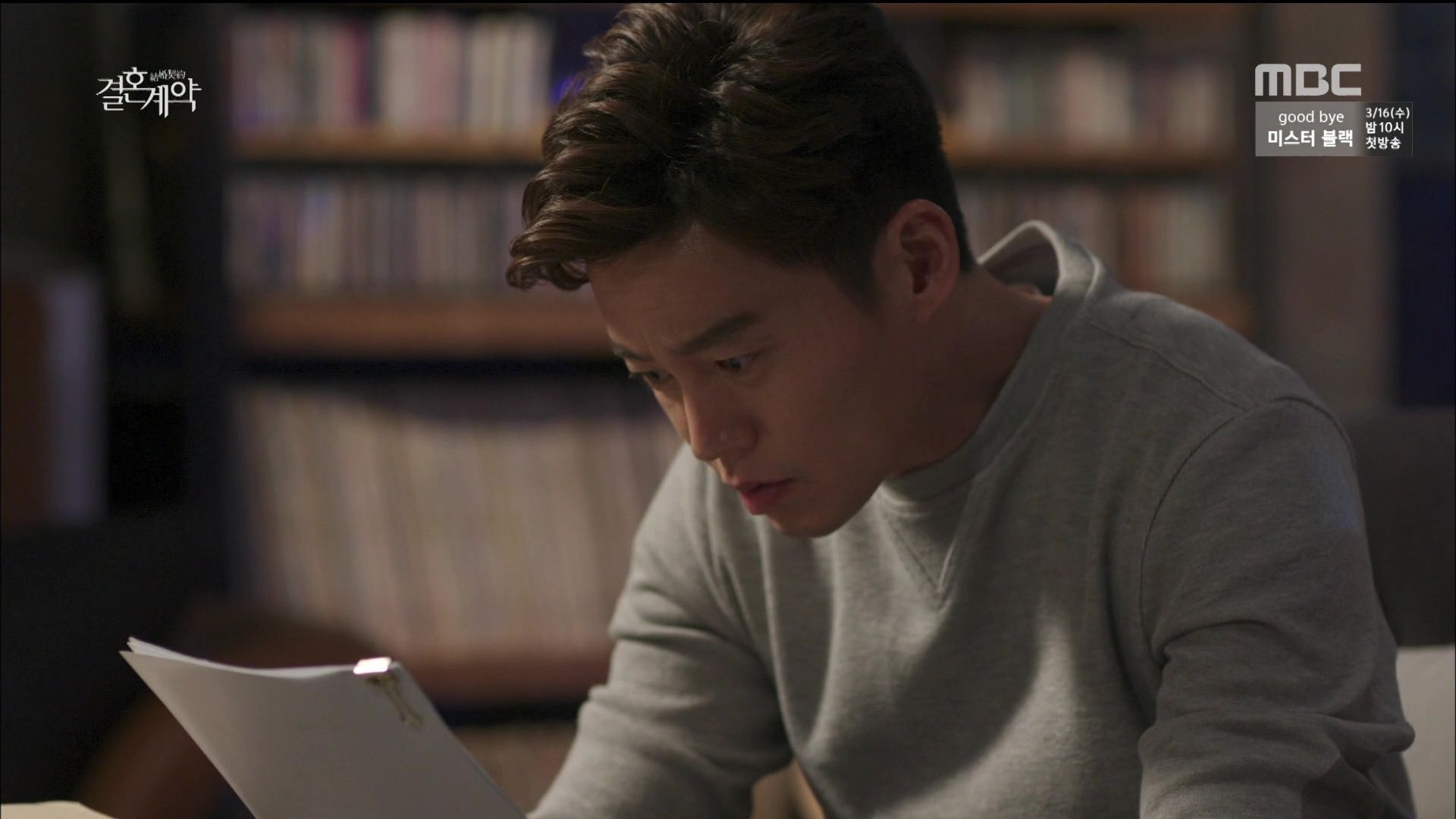 Hye-soo and Ji-hoon both study hard that night, learning each other's favorite things. Ji-hoon smells Hye-soo grilling pork belly for Eun-sung's dinner and calls Ho-joon to find out what the scent is, annoyed. After Eun-sung goes to sleep, Hye-soo studies some more, getting frustrated and flicking Ji-hoon's picture.
She gives herself a little peptalk, assuring herself that she's doing well. She's paid off her debt, making sure that Eun-sung will be taken care of, and even saving a life.
The next day, Hye-soo wanders past her ex-mother-in-law's street cart, and we see her looking sady at a photo of herself, Hye-soo, her son Da-en, and his cousin Seung-joo. It seems they were all close at one time — I wonder what happened?
The cops come to chase off the vendors, and Hye-soo jumps in to help pack up, but her mother-in-law pretends not to know her. She pushes Hye-soo away, hard, but Hye-soo keeps trying to talk to her. She says that she's knows she's ben a disappointment, and gives her some warm clothes and money.
Her mother-in-law refuses it agrily, and tells Hye-soo never to come back. But Hye-soo calls after her that she'll bring Eun-sung next time to that she can see how much she's grown.
Mi-ran lies to her nurse that her phone broke and she lost all her contacts, and pretends that she needs to call her daughter-in-law. Wow, she's very good at faking — she comes off all sweetness and light, and the nurse falls for it.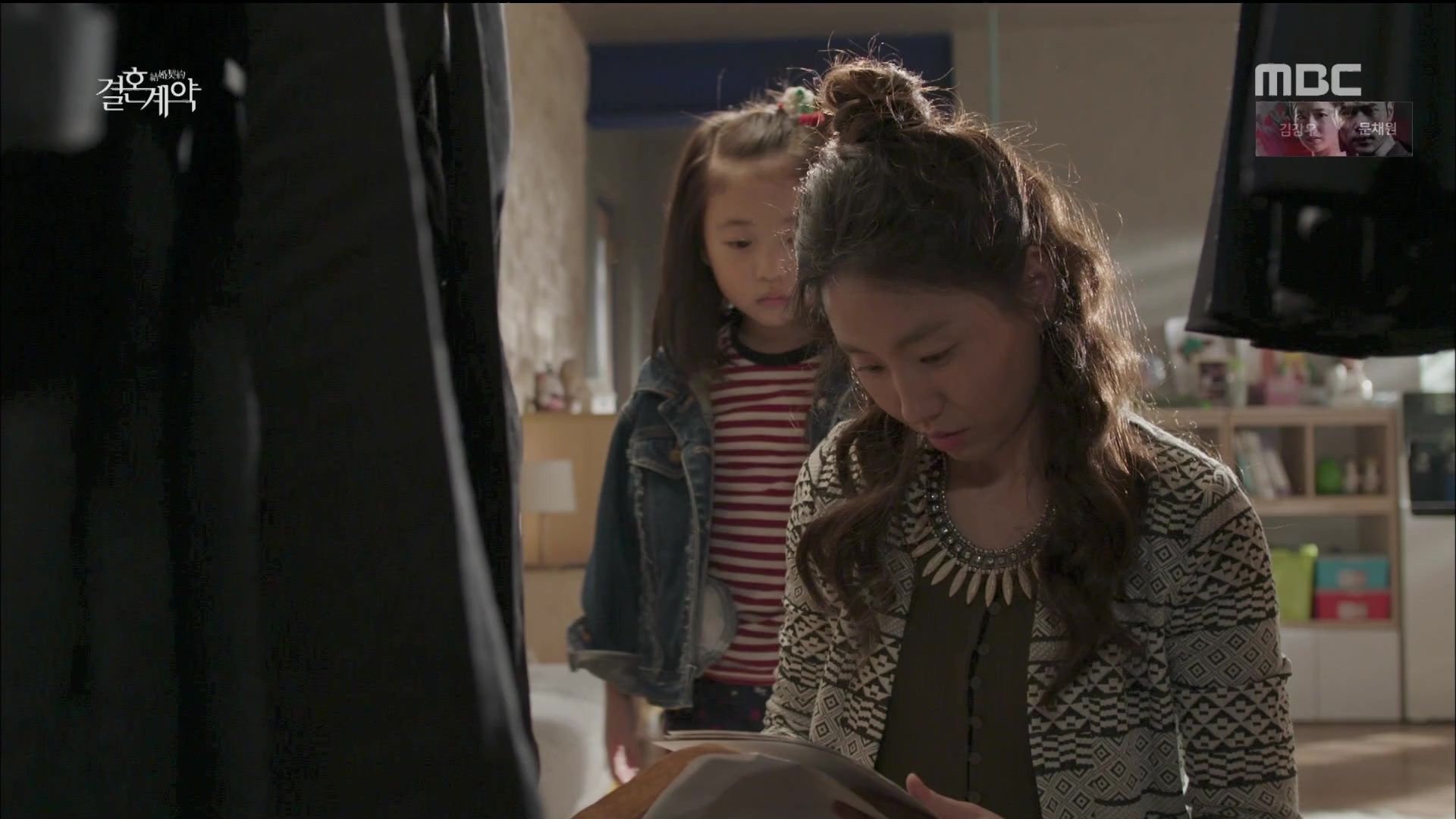 Soo-chang wonders if he should take another look at Ji-hoon, since he's even allowing Hye-soo to live here with her daughter when he supposedly hates kids. He's such a big gruff cuddle-bear, I luff him.
Mi-ran calls Hye-soo during work hours, pretending that there's a problem with the donation process to get her to come to the hospital. She asks Hye-soo not to tell Ji-hoon, but she immediately calls him, though he's busy in a meeting and doesn't answer. She calls Joo-yeon to babysit Eun-sung while she rushes to the hospital.
Eun-sung shows Joo-yeon their new place, and while straightening up, Joo-yeon finds Hye-soo's packet of wedding photos. Eun-sung sees them over Joo-yeon's shoulder and asks what they mean, but Joo-yeon hides them again. Knowing Eun-sung though, I don't think she's just going to forget what she saw.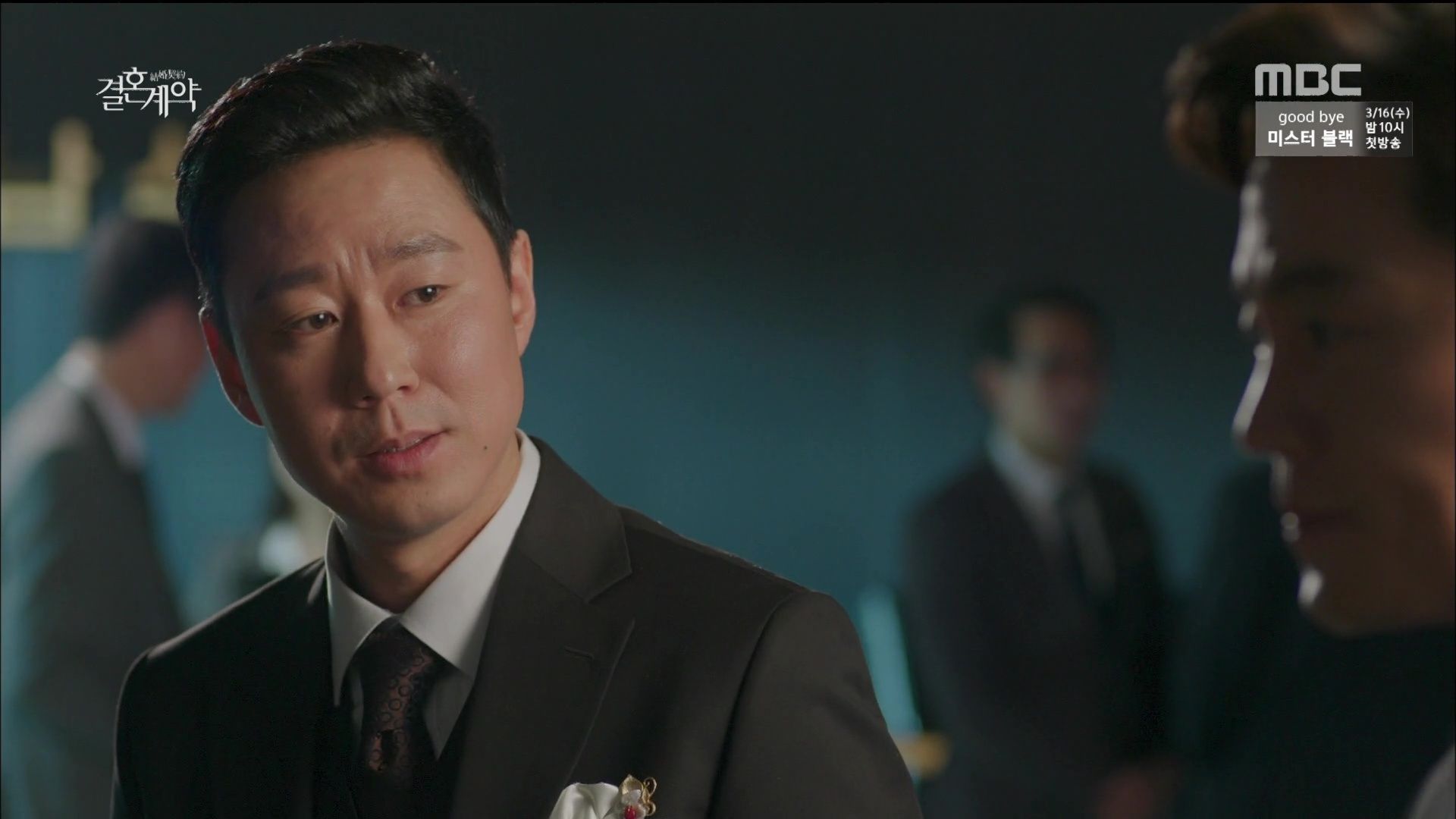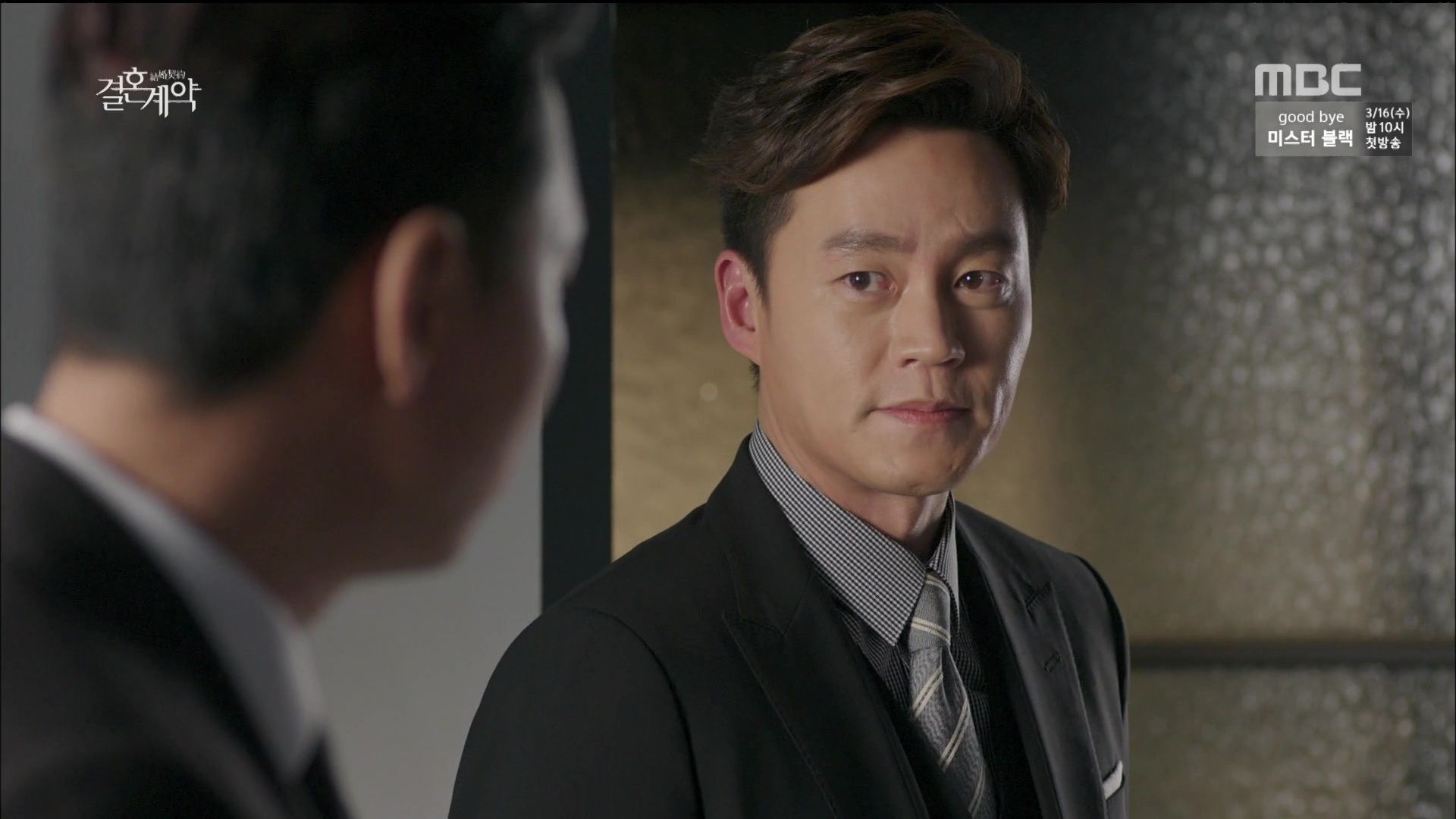 Hye-soo continues trying to call Ji-hoon until she arrives at the hospital, but he's seen her calls and turned his phone off. Mi-ran calls her again, and she's got no choice but to go to her.
Jung-hoon is at the meeting with Ji-hoon, which is about their next planned restaurant, and afterwards he finds his brother to ask if he and Na-yoon really don't know each other. Ji-hoon denies it, and he answers his phone to get out of the conversation. This time it's Ho-joon, who's freaking out because Mi-ran called Hye-soo and she's on her way to the hospital.
Mi-ran asks Hye-soo about her relationship with Ji-hoon, and Hye-soo sticks to the story they created — they met in the States when he was studying music, and ran into each other again in Korea two years ago. Mi-ran is suspicious, knowing that her son wouldn't enter into marriage easily.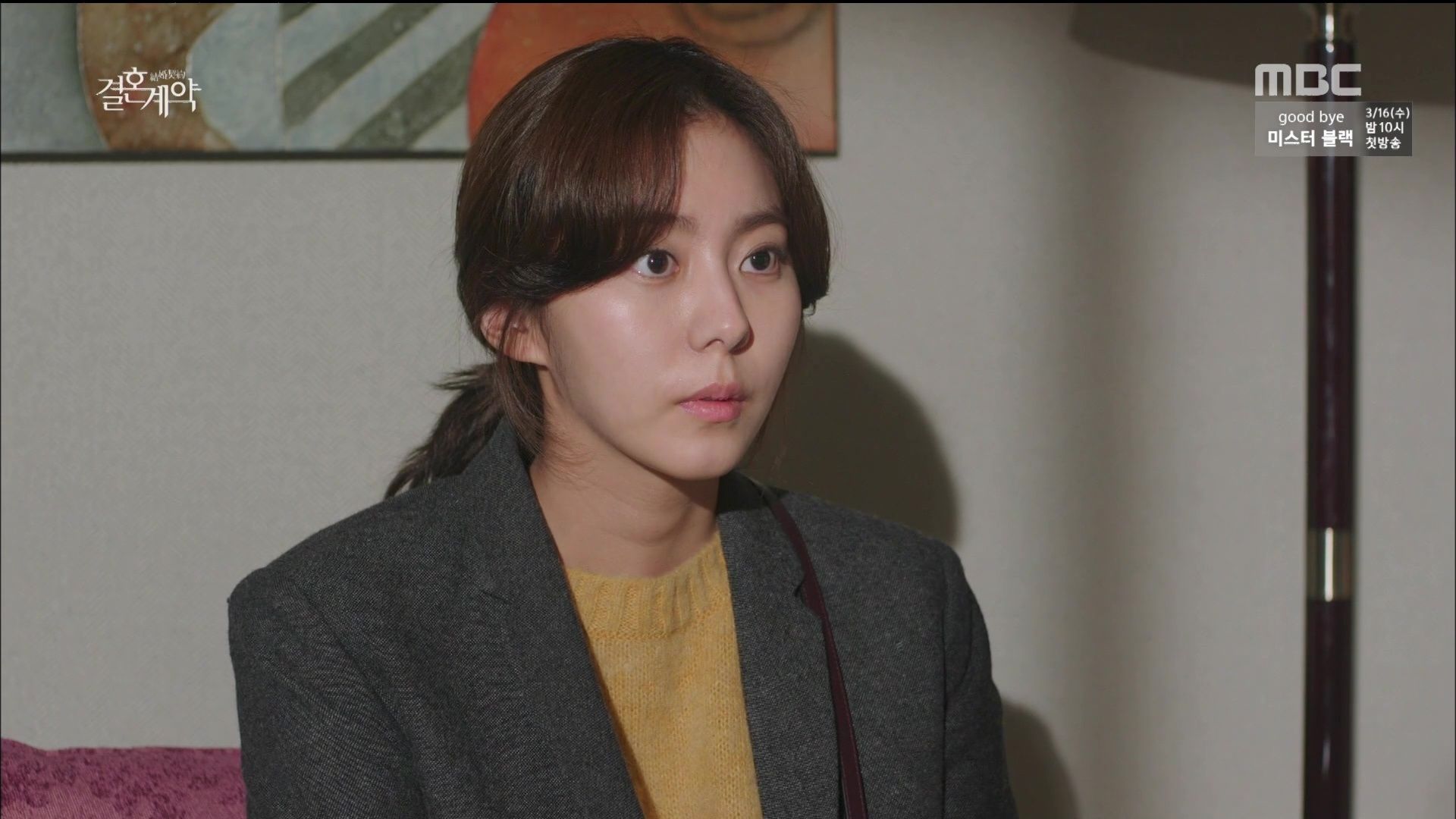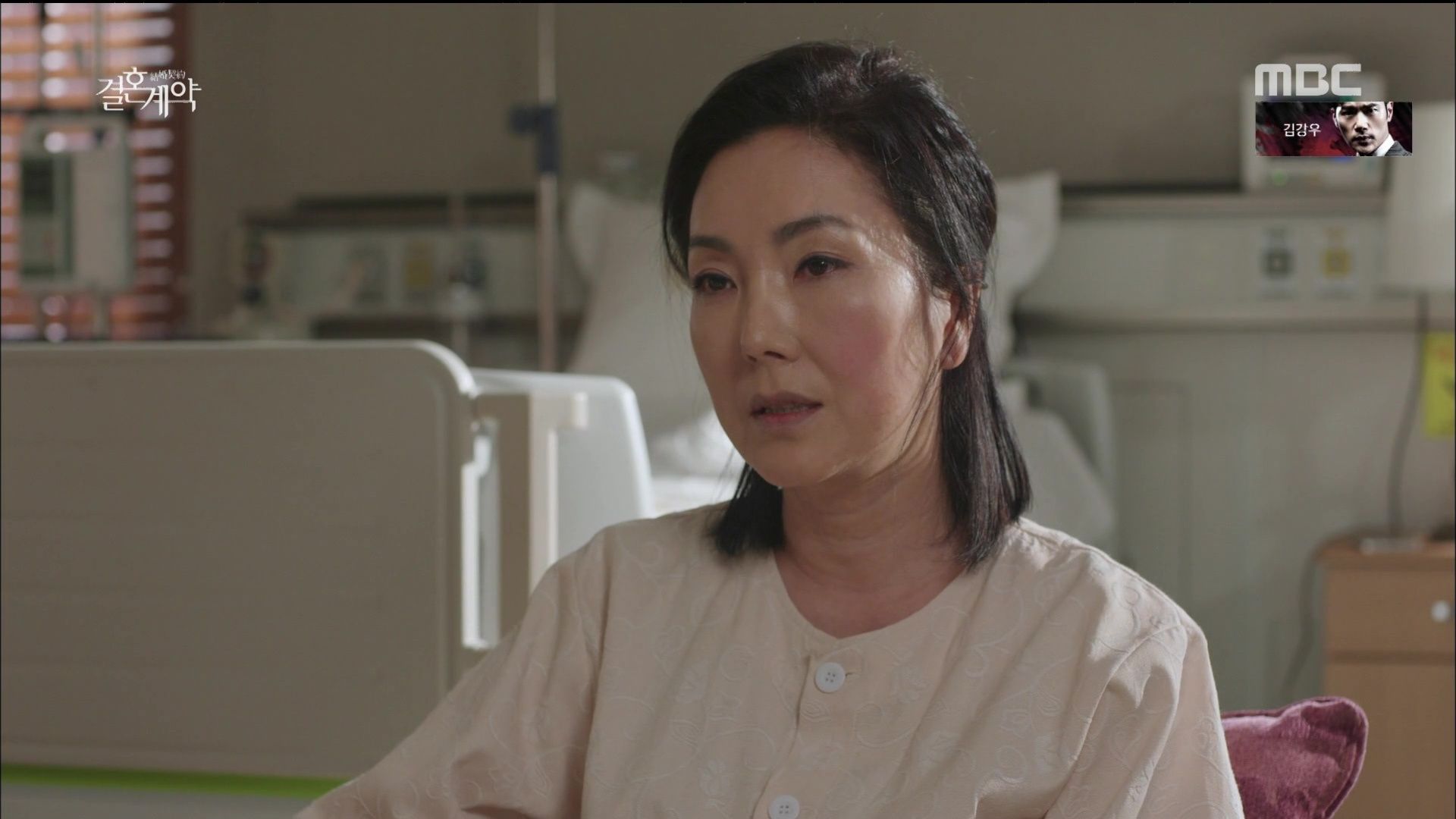 Hye-soo says that she loves Ji-hoon, but Mi-ran doesn't think she's being truthful. Her voice goes from soft to demanding, and she orders Hye-soo to tell her the truth. She asks how much Ji-hoon is paying her, knowing that something isn't right about this, but Ji-hoon bursts into the room before Hye-soo can answer. "The amount isn't important. She's the one who'll be saving your life."
Hye-soo hangs her head, and Mi-ran calls her a fake. Ji-hoon says that he really does love Hye-soo, but his mother isn't falling for it, so he drops the act. He asks what's so terrible — he was never planning to get married anyway, Hye-soo needs money, and Mi-ran wants to live. What's the problem?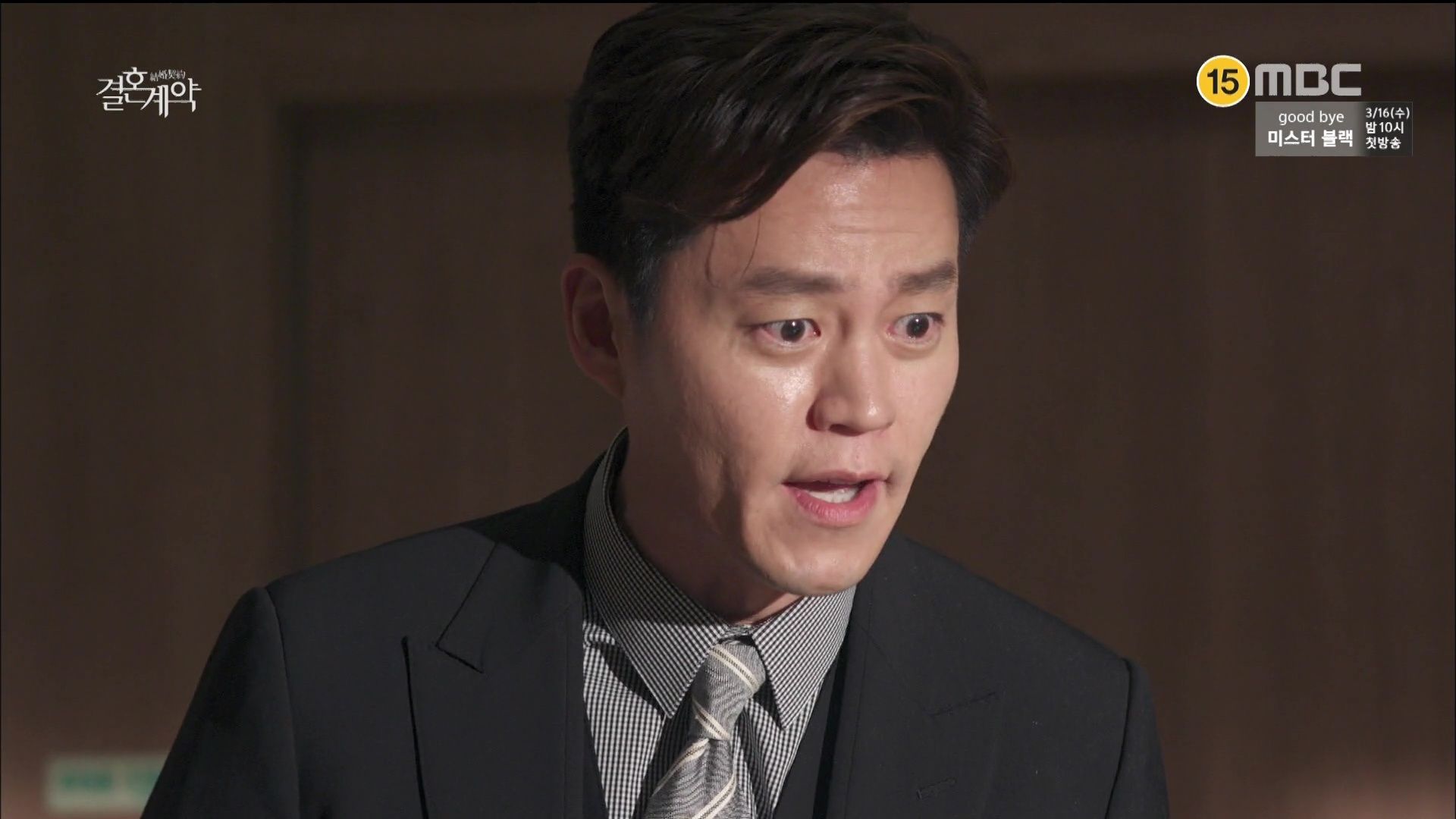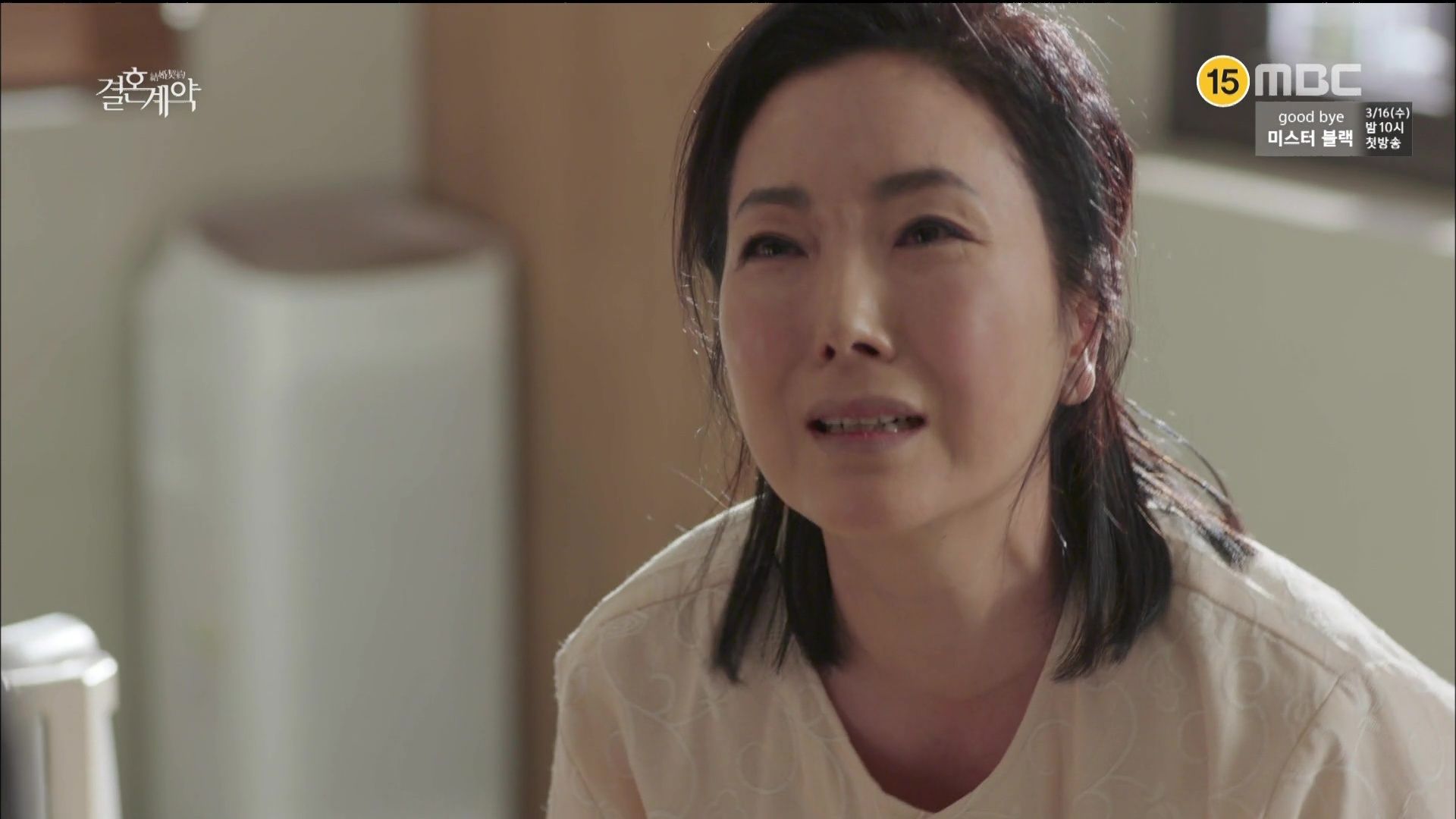 Mi-ran asks if his father knows about this, but Ji-hoon thinks that's irrelevant. He asks if Mi-ran still has feelings for President Han, which sparks her fury, and she throws things at Ji-hoon while yelling that she's just worried about him. She's scared he'll be caught and lose everything.
Ji-hoon retorts that if she were so worried about him, she should have taken better care of herself. Even after her cirrhosis diagnosis, she continued to drink to excess, so she has no right to make demands now. He's made his decision, and it's too late to change it.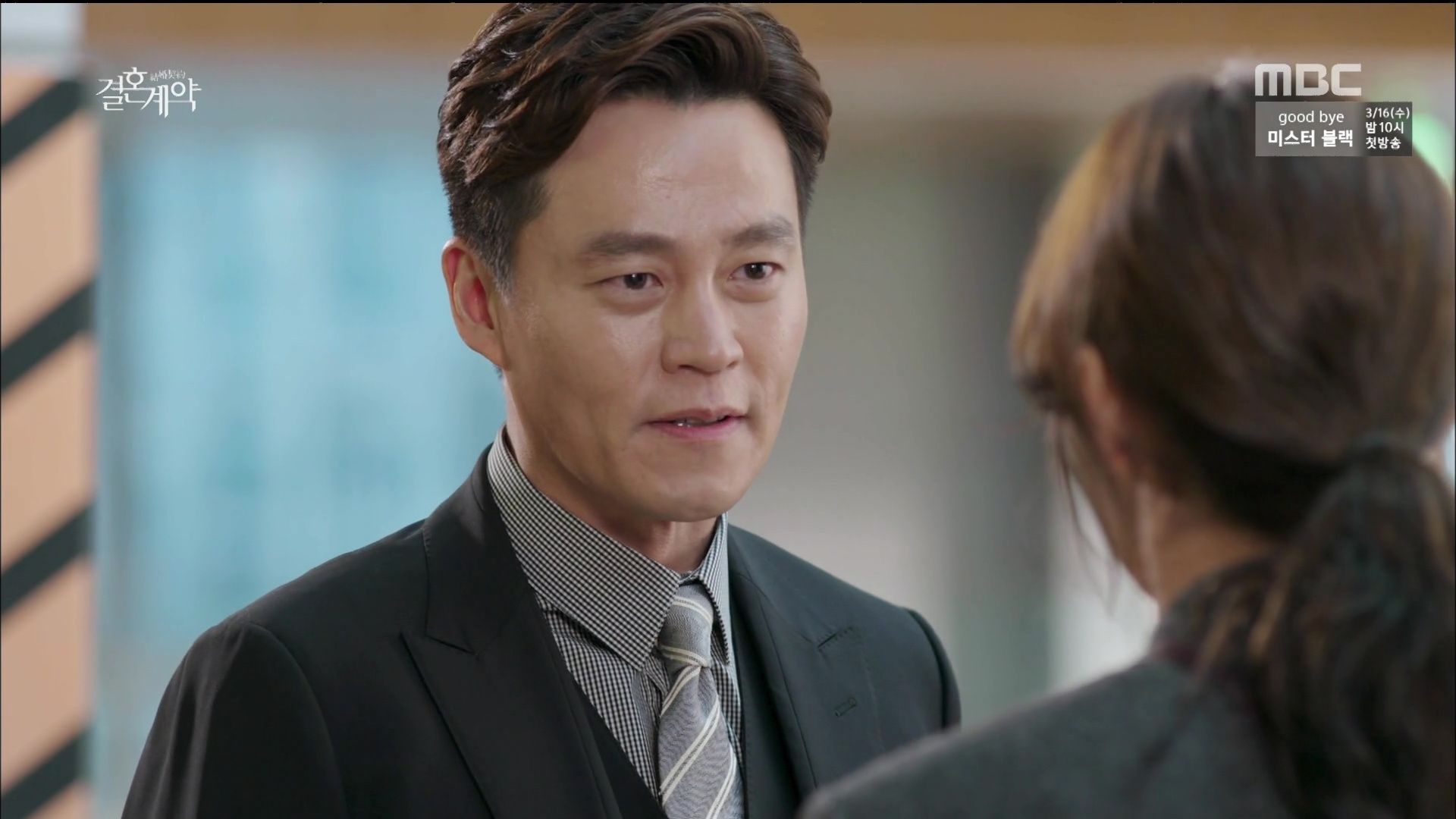 He drags Hye-soo out of the room, and tells her to go back to work. Hye-soo stops him and says that he should have told his mother the truth from the start — she's his mother, of course she would see through their act. Angry that Hye-soo is preaching to him, Ji-hoon barks that they should just end this whole thing now.
But before he can storm off, the social worker finds them. Since they haven't scheduled their interview and they're all here, why don't they just do it now? Stunned but with no excuse to refuse, Hye-soo and Ji-hoon just stare at each other.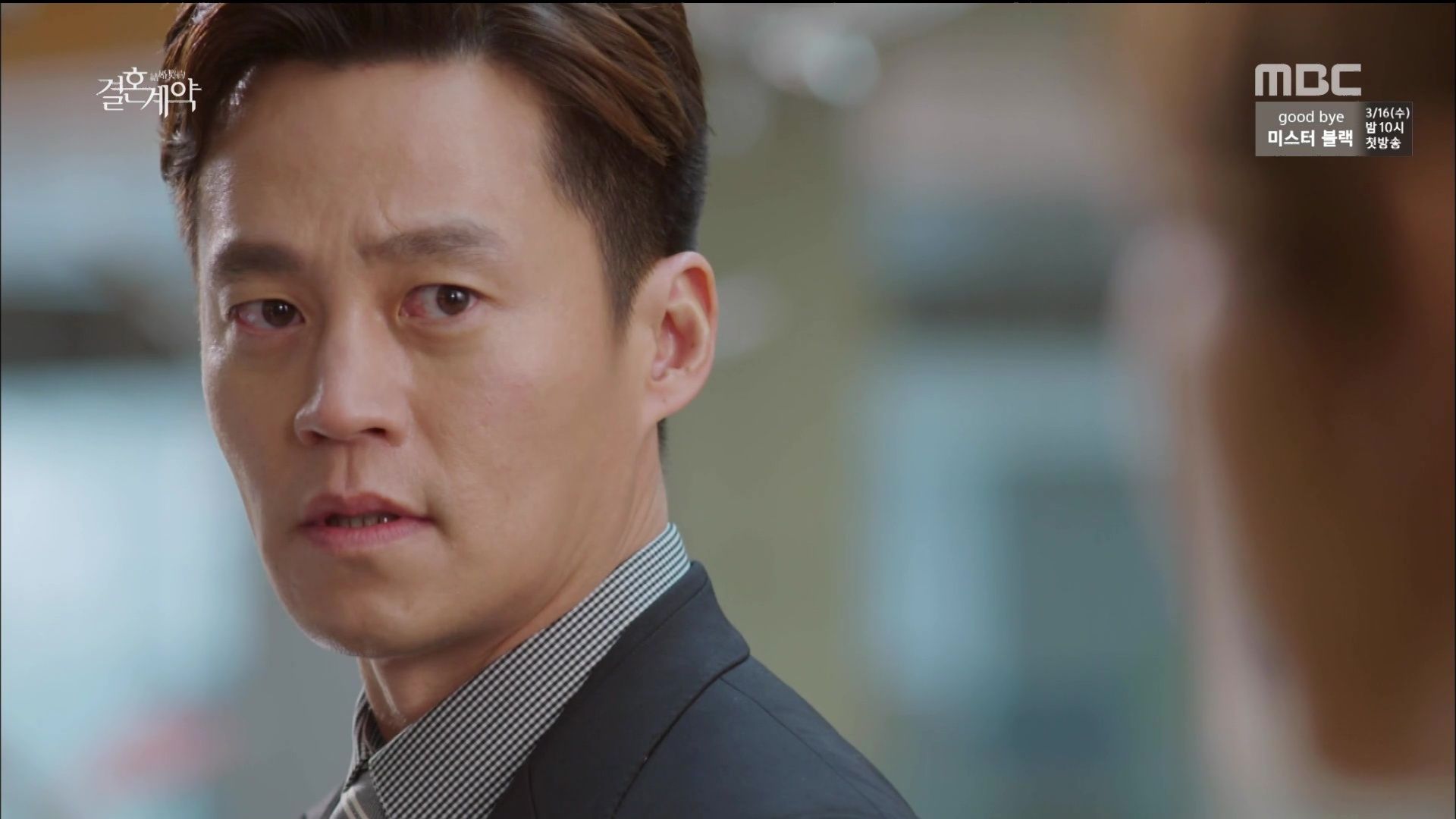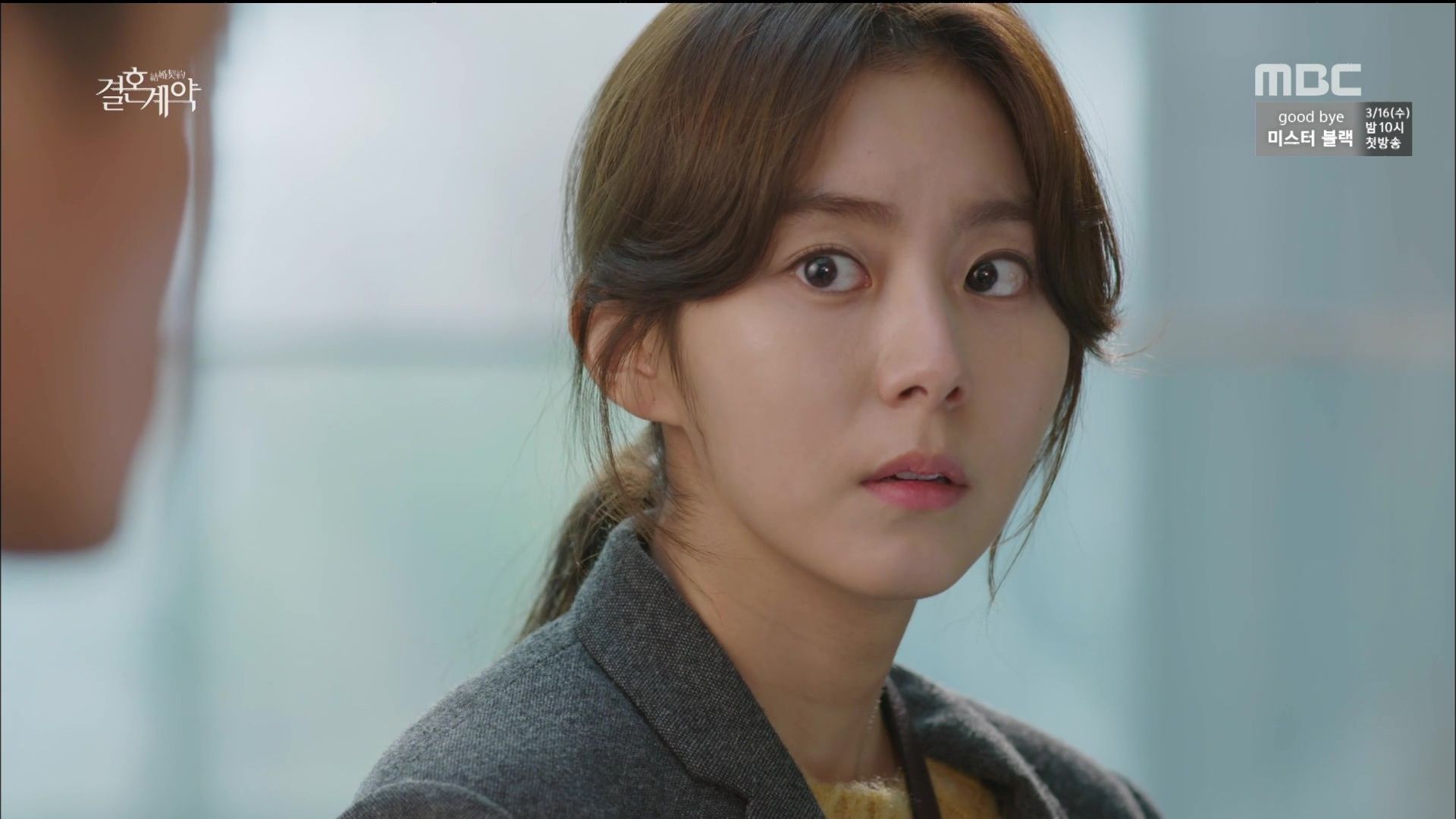 COMMENTS
I'm actually glad that Mi-ran knows the truth now, that Hye-soo and Ji-hoon are only getting married to save her life. For one, it will have the three of them being much more honest with each other, not having to keep up a fake romance. And for another, Mi-ran needs to see someone sacrificing something for their child. She's so self-absorbed, so angry and disillusioned, that it would be good for her to see Hye-soo doing everything she can for her own daughter. I really like the contrast between all the mothers in the show — Hye-soo, Mi-ran, and Hye-soo's mother-in-law — and the way they all approach motherhood differently. For a woman who abandoned her own son and lives so selfishly, I want Mi-ran to see Hye-soo being a good mother, and feel humbled.
If I liked Hye-soo before, I now officially love her. It's so great how she seems to instinctively (if not yet consciously) know that she has the upper hand in this deal with Ji-hoon, and doesn't hesitate to push her advantage. You can see where her daughter gets it. I loved when Hye-soo put Ji-hoon firmly in his place by telling him that she's not ashamed of her life or her circumstances, because really, it's not her fault she grew up without parents or that her husband died. She's not afraid to tell him to have more respect, even though she's socially and financially weaker in this relationship. But I think that she does know that he needs her as much as she needs him, and she's not afraid to get what she can from him. Claiming the old lounge for her new home is just the first step, I think, and poor Ji-hoon is about to find these two ladies running his entire life before he can blink.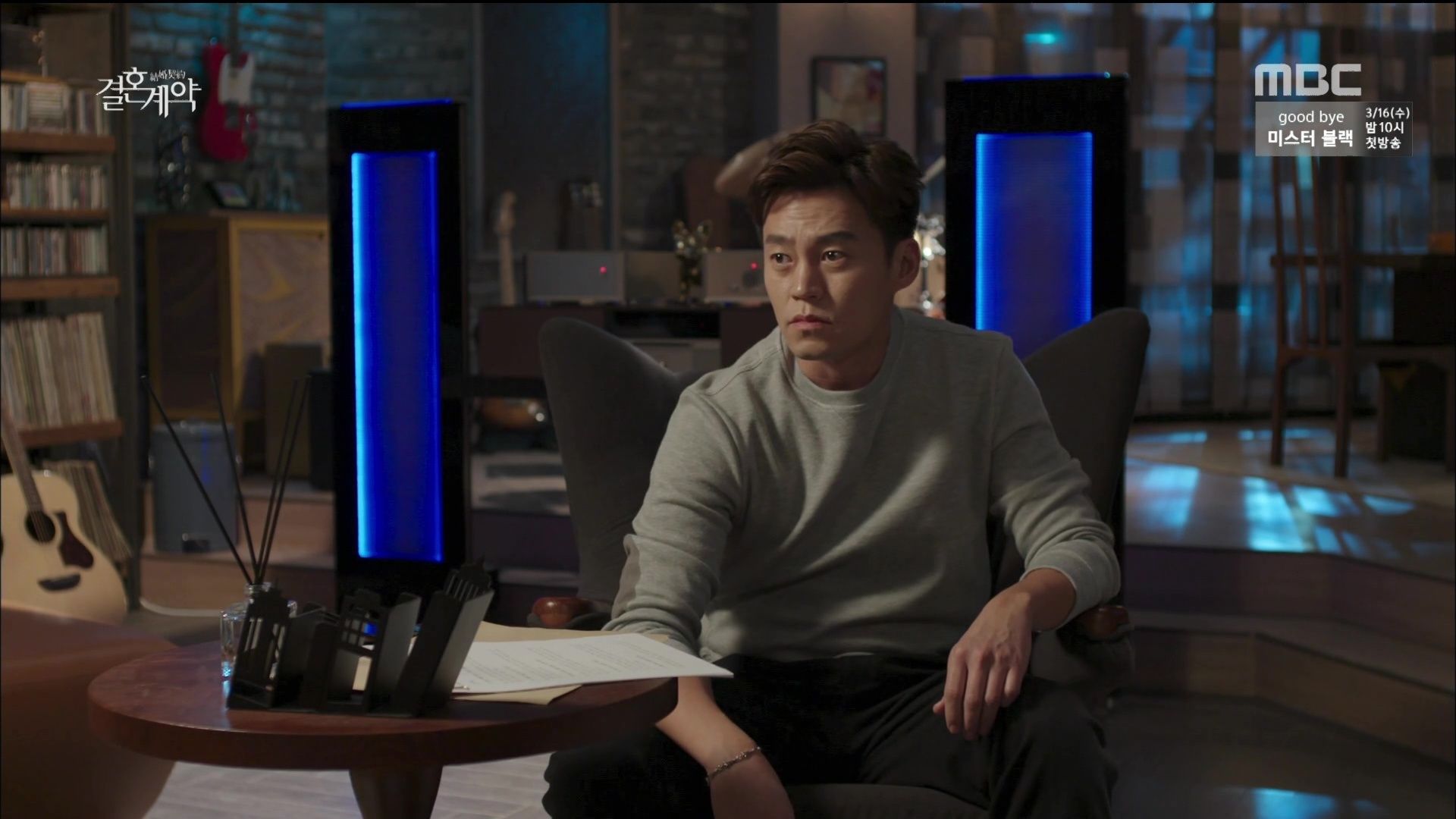 Honestly, at this point, Ji-hoon is being such an ass that he's lucky Hye-soo hasn't kicked him where it really hurts. Considering how dismissive he's been of her situation, outright mocking and insulting her with that infuriating smirk of his, it's a good thing she needs the money so badly. You can see her actively fighting with herself not to tell him to take his money and shove it when he's so hateful to her. But there's something so satisfying about how annoyed Ji-hoon is by everything Hye-soo does, even the smell of her cooking dinner for her daughter in a restaurant, because something about it says that he's hyper-aware of her. And as we all know, grumpy-annoyed-chaebol soon becomes grumpy-in-love-chaebol, and watching Ji-hoon be annoyed by his own feelings, then eventually give in to them, will be all the revenge we could ever ask for.
I don't actually think that Ji-hoon is a bad person… I think that he's spoiled, and angry at the world because he has no control over his life. Everything he does is planned out by his father, and we know that he's at least had to give up on music (and probably Na-yoon) in order to please his patriarch. I believe that he views poor people in a bad light, though he knows that he comes from people just like Hye-soo. It's probably a defense mechanism, but being from a humble background on one side of his family, he feels as though he has the right to spit out hurtful things to her. I'm very much looking forward to her changing his attitude about… well, his attitude.
It's interesting, because all the promo material told us that Hye-soo goes into this marriage to get a father for her daughter, but I don't get that impression at all at this point in the story. Hye-soo is pretty closed-off about her plans for Eun-sung after her death, but there's been no hint that she sees Ji-hoon as a potential father-figure for Eun-sung. I think that at this point, her plan is to give the money and the care of Eun-sung to her friend Joo-yeon (or her mother-in-law if she can get back in her good graces) when she dies, because right now Ji-hoon seems like the worst option to leave Eun-sung with anyway. I have no doubt that will change, especially as his relationship with Eun-sung changes, but it does alter the way I view the show and Hye-soo's plans and motives.

RELATED POSTS
Tags: Episode 3, featured, Lee Seo-jin, Marriage Contract, UEE