Park Bo-gum chooses palace romance Moonlight Drawn by Clouds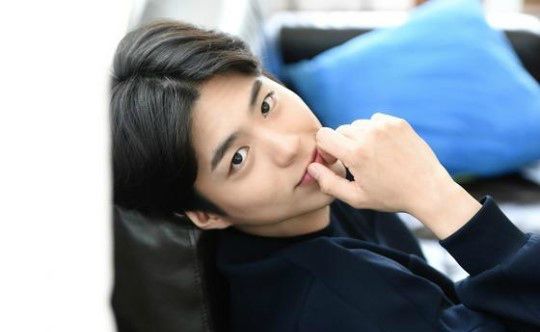 Oh I like this. I like it very much. Park Bo-gum has been flooded with offers since Answer Me 1988 ended, and he's finally chosen his next project: the youth romance sageuk Moonlight Drawn by Clouds, a web novel adaptation being developed over at KBS. He's been confirmed for the leading role, a prince who'll fall in love with his eunuch (psst, she's a girl in disguise).
The web novel by writer Yoon Yi-soo tells the story of a young woman who crossdresses as a man in order to give out love advice in 19th-century Joseon. She poses as a worldly man who knows all about what women want, which is frankly pretty damn smart. She'll eventually be rewarded with a position in the palace as a eunuch, and she'll turn the palace upside-down with her love advice.
The other two main characters are real historical figures: Crown Prince Hyomyeong (first son of King Sunjo) and Kim Sat-gat, famous Joseon poet and literary scholar. The heroine will befriend both prince and poet, and naturally romance will complicate their friendships. Park Bo-gum will play Prince Hyomyeong, a young genius and heir to the throne who became regent at eighteen. Park Bo-gum has played geniuses before but never a prince, so I'm excited to see him step out of his comfort zone and take on a fusion sageuk.
The drama will be helmed by the team behind Who Are You—School 2015 — writers Kim Min-jung and Im Ye-jin, and PD Kim Sung-yoon (who also worked on Discovery of Romance, Big, and Dream High). I have mixed feelings about that, because I really did find School 2015 to be beautifully directed and addictively paced… but it also made me all kinds of angry as the story went on. Still, I loved it when I loved it, and youth romance seems like a good fit for the team. I mean, they already cast Park Bo-gum, so I'm in it for the long haul anyway, right?
Moonlight Drawn by Clouds is aiming for a 2016 broadcast on KBS.
Via Newsen
RELATED POSTS