Signal: Episode 14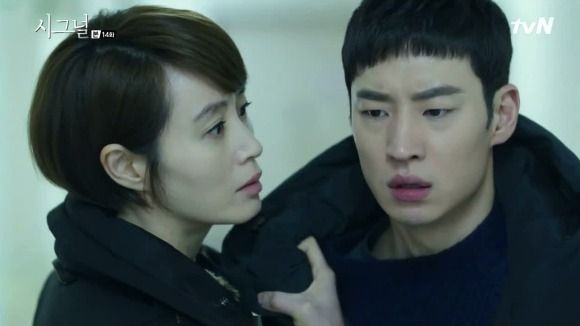 With this amount of corruption afoot, it's amazing how any cop in this dramaverse can come out with a win. Brace yourselves for another intense, heart-pounding episode because this is one where allll the truths will come spilling out. Just in time too, because we've reached the year where the days are numbered for our favorite detective. And if you think he's the type to take that lying down, you'd be dead wrong—he's going to face everything head-on.
As expected, Signal keeps knocking it out of the park with every episode. I don't want to set my expectations too high for this series when we still have finale week before us, but this show has proved to me time and time again that I haven't been setting my expectations high enough. So you do you, Signal.
SONG OF THE DAY
leeSA – "꽃잎 (Flower Petal)" for the OST [ Download ]
Audio clip: Adobe Flash Player (version 9 or above) is required to play this audio clip. Download the latest version here. You also need to have JavaScript enabled in your browser.
EPISODE 14 RECAP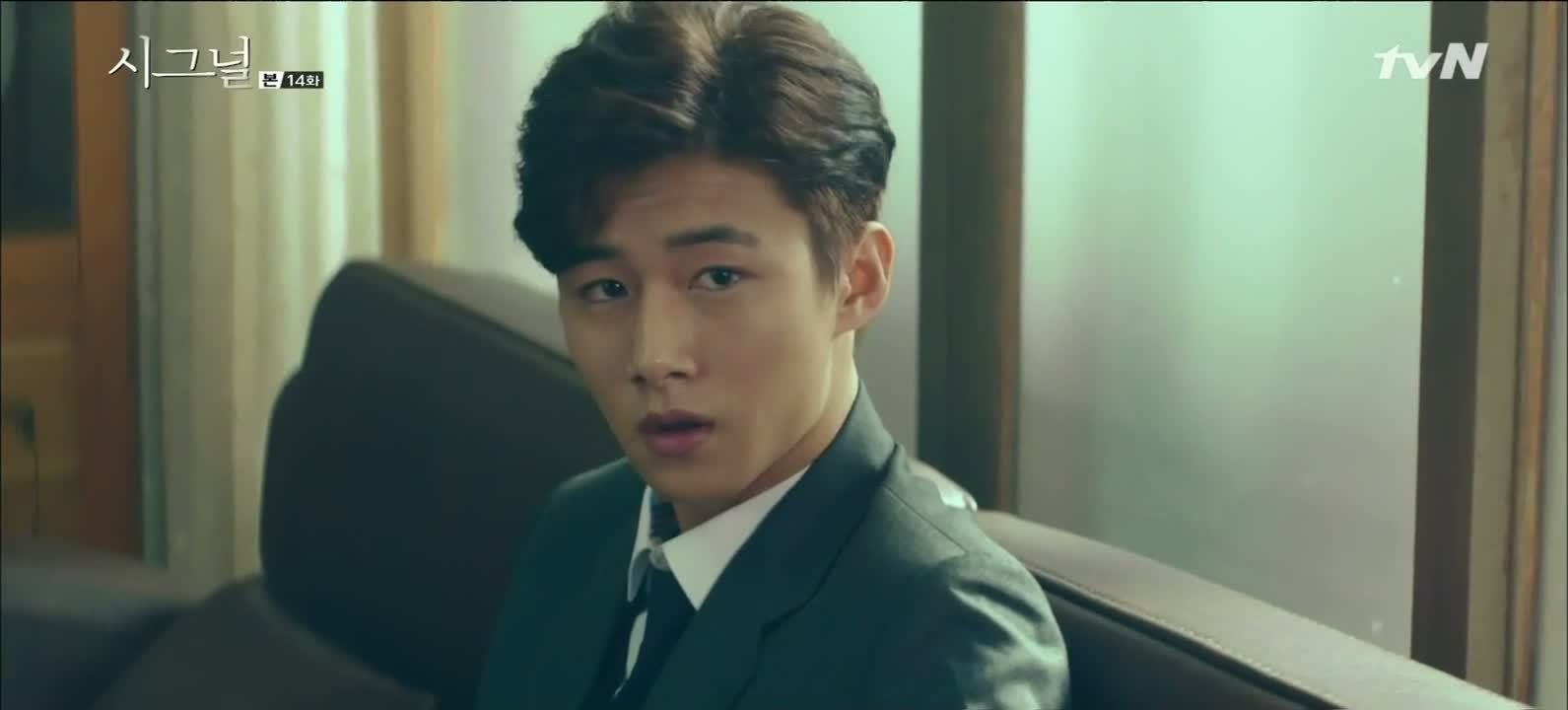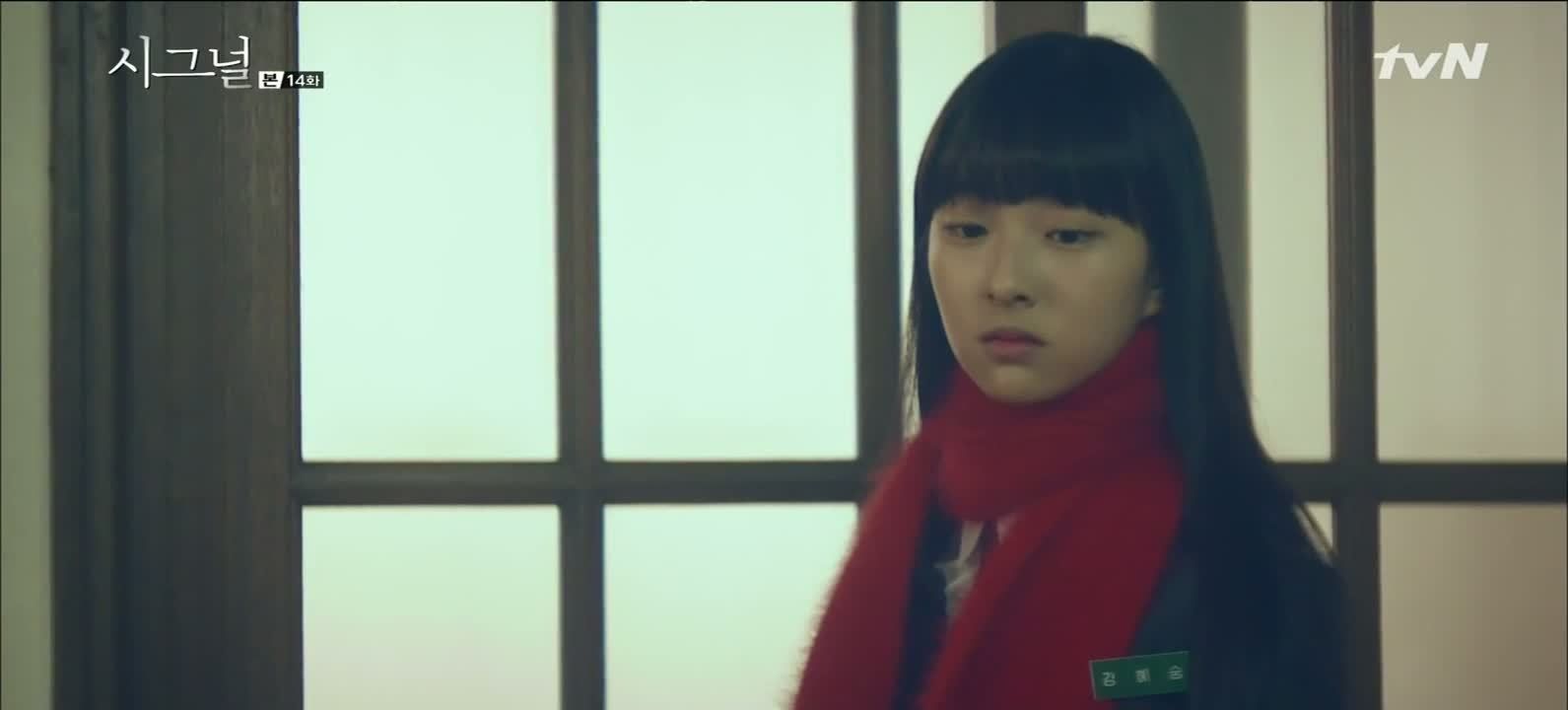 We learn that the one responsible in framing Sun-woo is JANG TAE-JIN, son of the president of Inju Cement and Senator Jang's nephew. Gah, that name alone already explains why Senator Jang was involved. He had once paid a visit to Dong-jin's home where Hye-seung was told to go home because Sun-woo couldn't make it to their tutoring session today.
Hye-seung had refused to take Tae-jin's haughty remarks regarding people like her and Sun-woo, telling him that at least Sun-woo actually worked for his excellent grades instead of relying on tutors provided by a rich and influential father.
Needless to say Tae-jin had made sure she'd pay for her words, and Hye-seung's terrified screams from Tae-jin's attacks are, simply put, harrowing. Dong-jin trembles on the other side of the screen.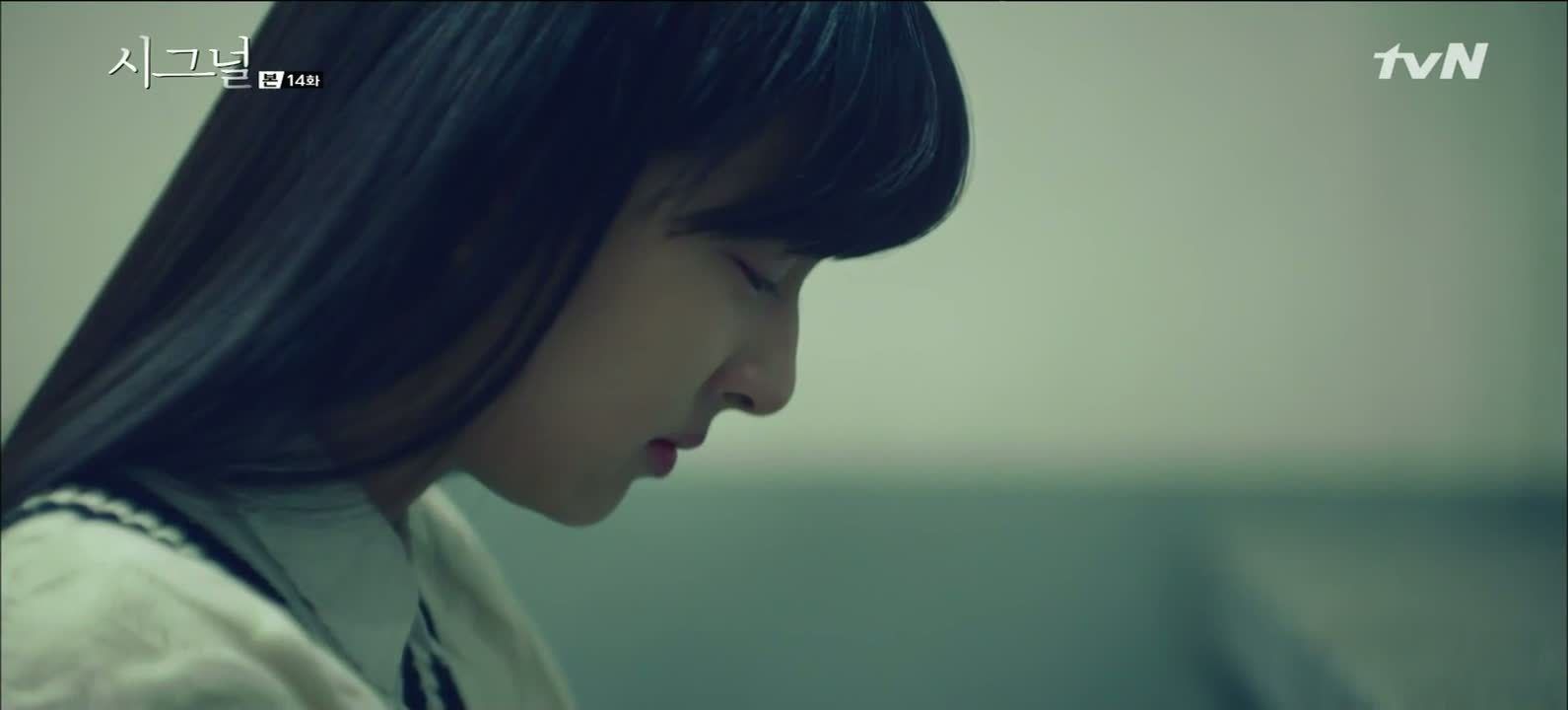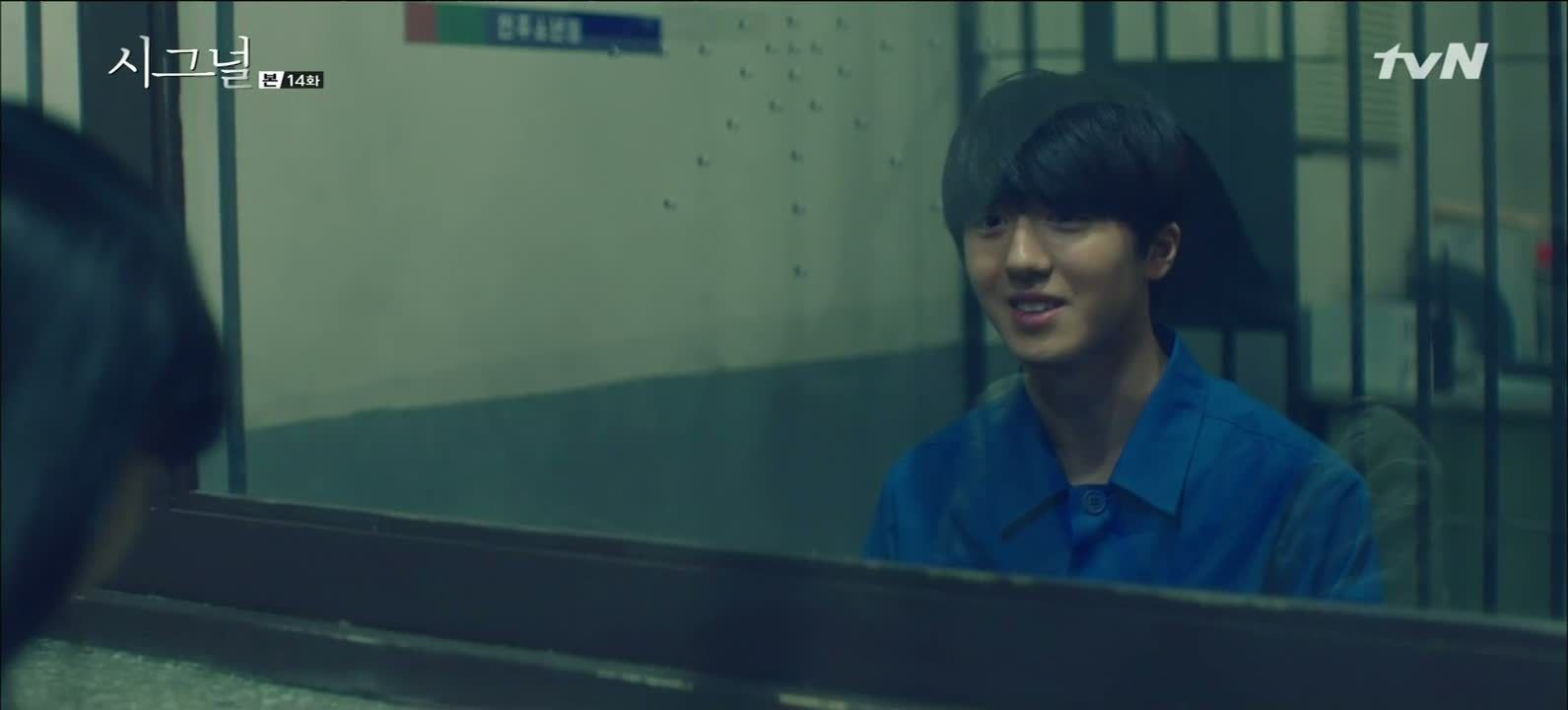 Fresh indignation surges up in Hae-young even though Soo-hyun keeps him in check—his brother died at a young age because Tae-jin's name wasn't brought up. Sun-woo's death comes as news to Hye-seung, who's both shocked and confused to hear that he killed himself years ago.
It doesn't make any sense to her because she visited him when he was still in juvenile detention. He had meant it when he told her that it wasn't her fault and encouraged her to start fresh. With a smile, he'd promised to do the same with his own future. Crying, she had apologized over and over again.
She believes someone like that would never take their own life, especially when she was able to brave life again thanks to his words. Hae-young bitterly returns that she may have been able to move on but his brother cut his own wrist soon after his release.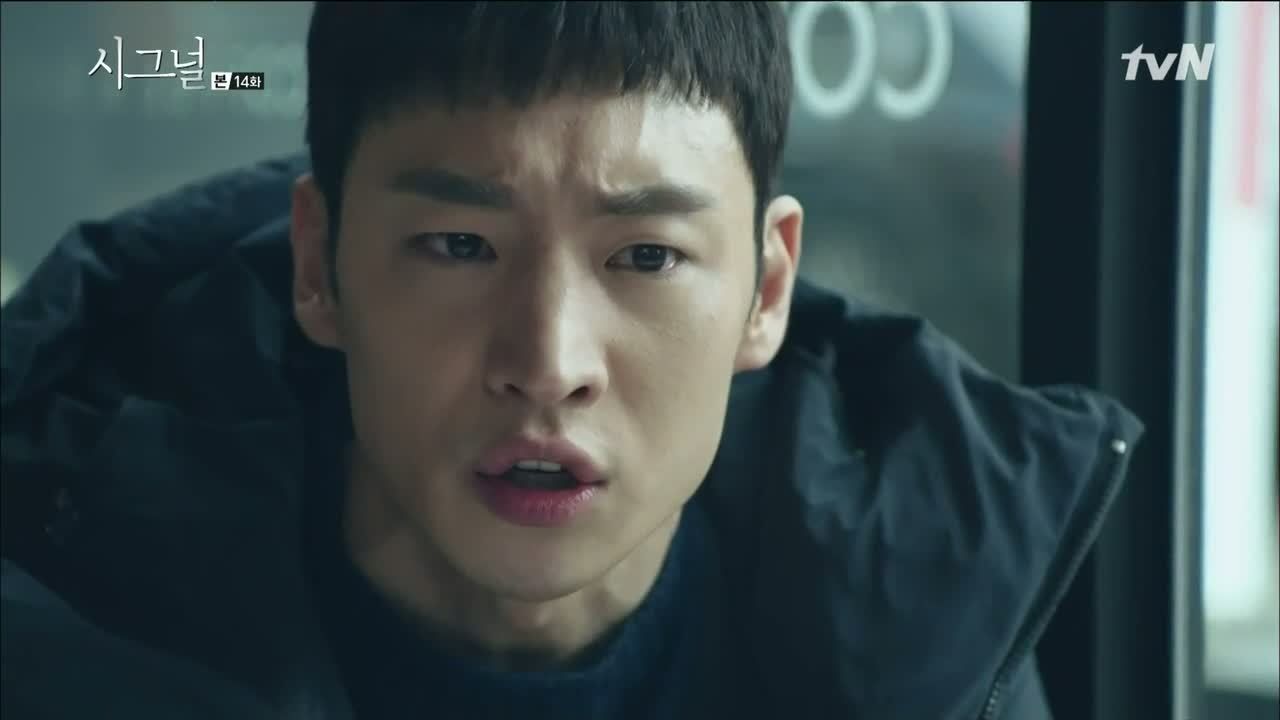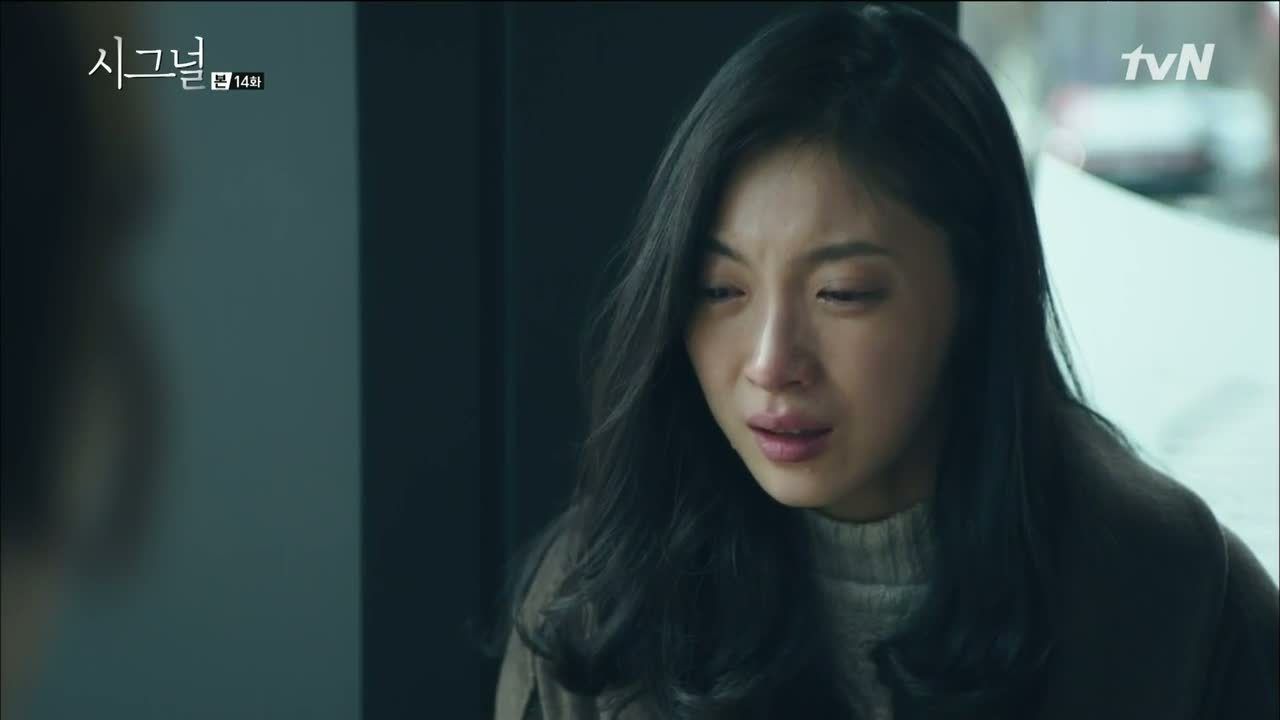 He says it isn't too late—she can still testify against Tae-jin and clear his brother's name. Hye-seung shakes her head, afraid to lose the family she's worked so hard to build. "But it wasn't your fault," Hae-young fires back, his voice rising. "You're the victim!"
But as the victim, she was the target of abuse and blame in the public's eye. That hasn't changed in the past fifteen years, and Hye-seung can't bear to put herself or her family through that kind of judgment again.
"What about my brother then?!" Hae-young hollers. She apologizes and leaves, and Soo-hyun stops Hae-young from going after her. Soo-hyun says Hye-seung's testimony is no longer valid since the statute of limitations on her case has passed, but Hae-young roars that his innocent brother died while the true culprit still lives.
He runs out of the cafe and hails a cab before Soo-hyun can stop him.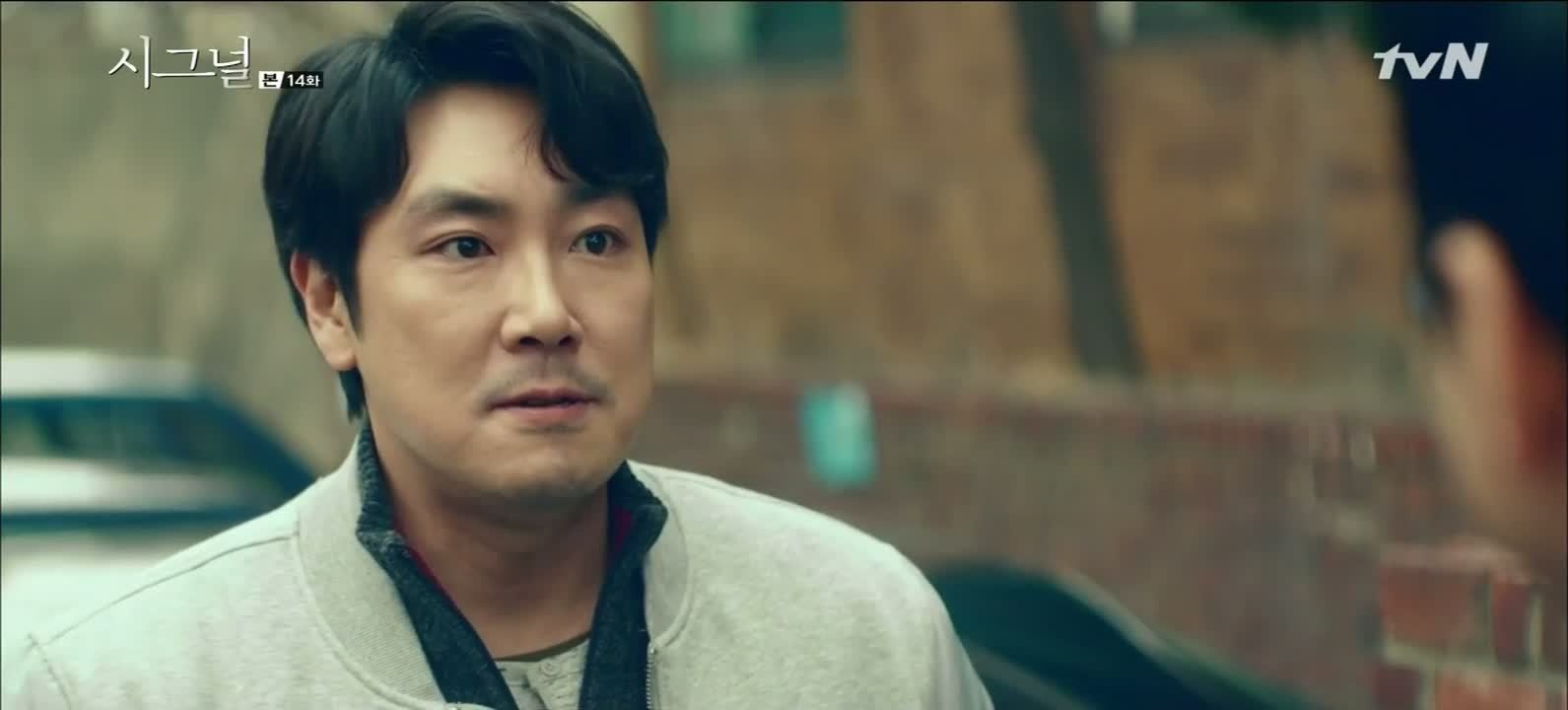 February 15, 2000. An irate Director Kim nearly runs over Jae-han with his fancy new car. True to his word, Jae-han has been investigating Director Kim for the past year, even though Director Kim has moved on with a nice promotion.
He says he hasn't given up, swearing to bring his influential backers down too. He knows Tae-jin is the actual principal offender in the Inju case even though everyone was led to believe that Sun-woo was guilty.
Because everyone else involved remains tight-lipped, Director Kim is the only one who can come out with the truth. Jae-han will make sure that Director Kim reveals all of his dirty dealings himself as well as get to the bottom of the Inju case. In a bit of foreshadowing, Director Kim tells him to give it a go, and they'll see who will die (in career and life) first.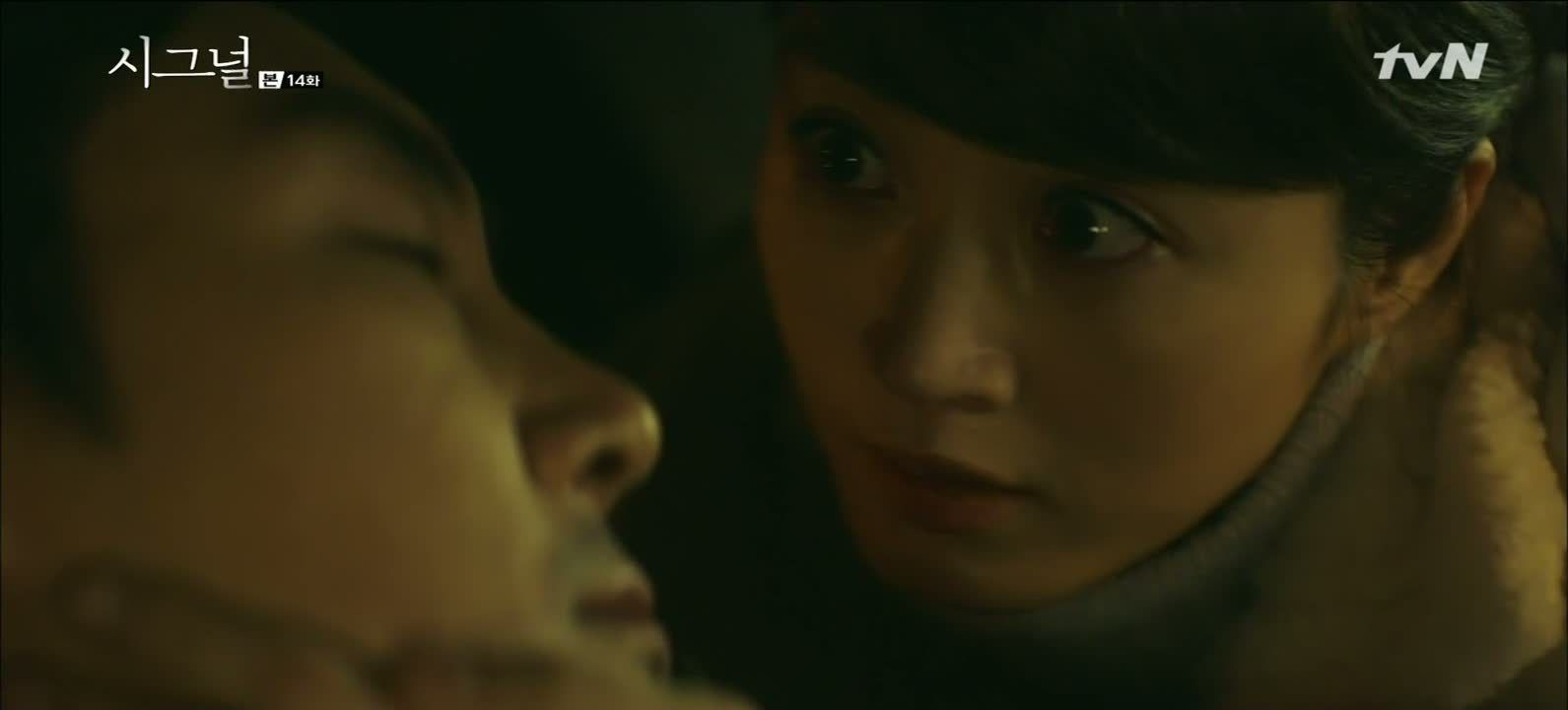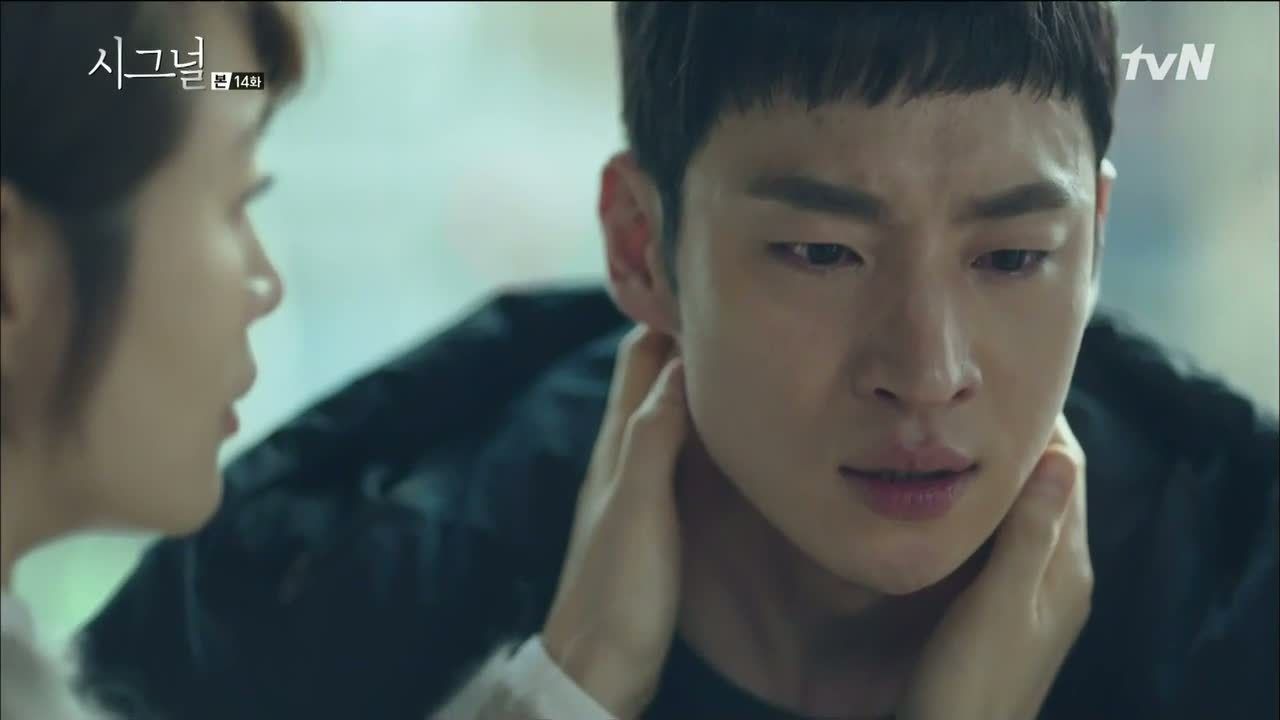 Jae-han gets pulled into a stakeout with Soo-hyun, who's been worried for the past year. The sentiment is to keep Jae-han busy, since everyone has noticed that he hasn't acted like his old self ever since the Inju case.
In the van, Soo-hyun adjusts his head while he's sleeping so that he's more comfortable. The proximity allows her to get a good look at his face, and she watches him sleep.
In the present, Soo-hyun arrives at Hae-young's rooftop home. She recalls how distraught Hae-young was at the cafe, screaming at the injustice of this situation. When she'd told him that there was nothing that they could do, he'd said they still had a chance—if they change the past and catch the culprit, both his brother and Jae-han could be saved.
Hae-young agitatedly waits inside for the clock to turn 11:23 PM. Right on cue, the walkie-talkie lights up, but this time it's Soo-hyun in the past who hears the staticky noise and hears Hae-young's voice transmitting from the other end.
At the same time just outside the door, Soo-hyun in the present also hears the same scratchy noise. Her eyes widen when Hae-young desperately calls out to Jae-han.
In the year 2000, Jae-han stirs awake, then bolts when he sees the criminal make a run for it. So both he and Soo-hyun are forced to leave the radio behind, and the call goes unanswered.
Jae-han berates her for losing their man, and when Soo-hyun says she heard a voice coming from his walkie-talkie, he dismisses the idea. Back in the present, Soo-hyun emerges from the shadows after Hae-young runs out. She lets herself in and is shocked to discover Jae-han's walkie-talkie.
Hae-young, meanwhile, drives down to Inju and confronts Burn Hand for playing a role in covering for the true culprit. Hae-young learns that Section Chief Ahn had approached Burn Hand, telling him to testify that he'd given Sun-woo the key evidence in the case: Hye-seung's red scarf.
Section Chief Ahn had set his sights on something higher than the Inju case, and that's all we learn from Burn Hand—for now, it seems.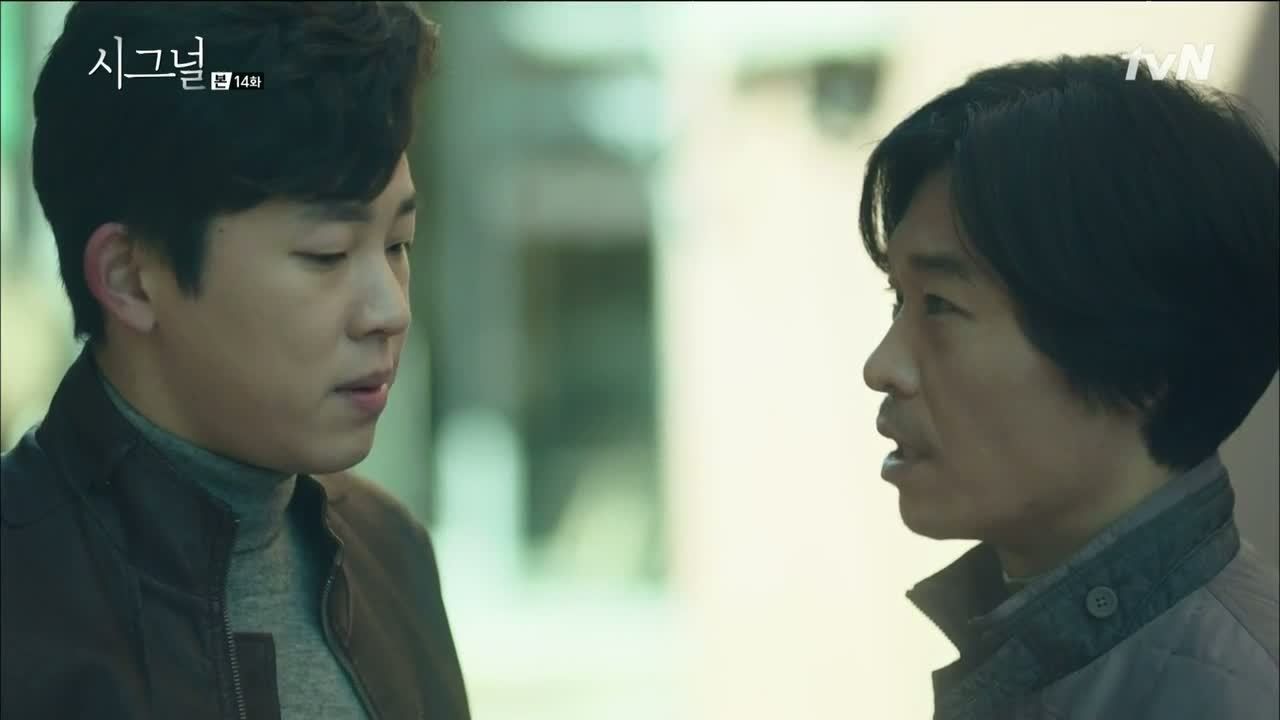 Hae-young doesn't answer his phone when it rings, then follows up on the case files Section Chief Ahn asked for before his death. While a puzzled Hae-young receives the case report on his brother's death, Director Kim is briefed on the same information.
As Present Soo-hyun holds onto Jae-han's walkie-talkie in the precinct, Past Soo-hyun also double-checks on the same radio. Jae-han snatches it out of her hands, insisting that it's broken, and he doesn't have an answer as to why he carries around a broken walkie-talkie as a keepsake.
While following up on their latest case, Soo-hyun learns that the detective used to work with Jae-han. That creates an opportunity for her to casually ask about his treasured, broken radio, and her face falls when she's told that Jae-han always carried that thing around after his first love died.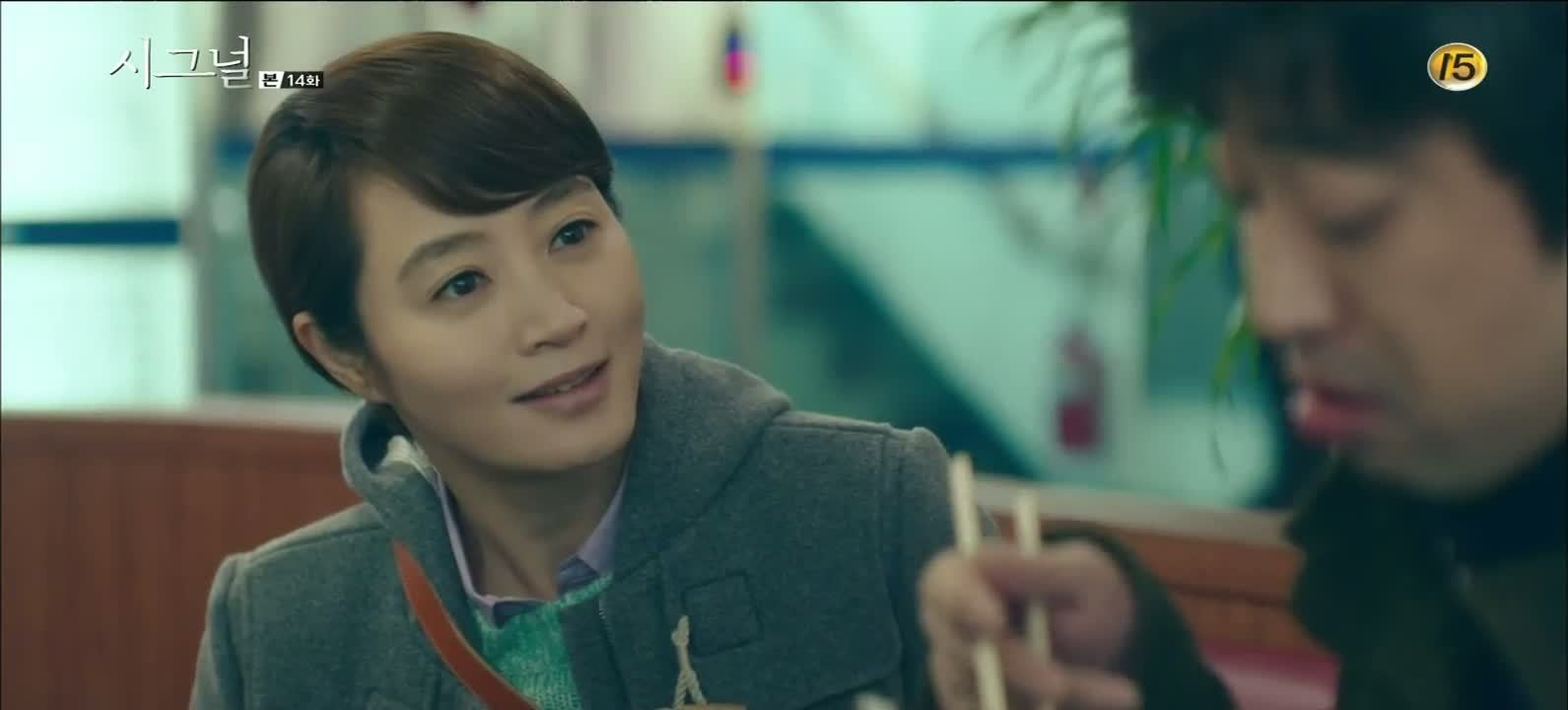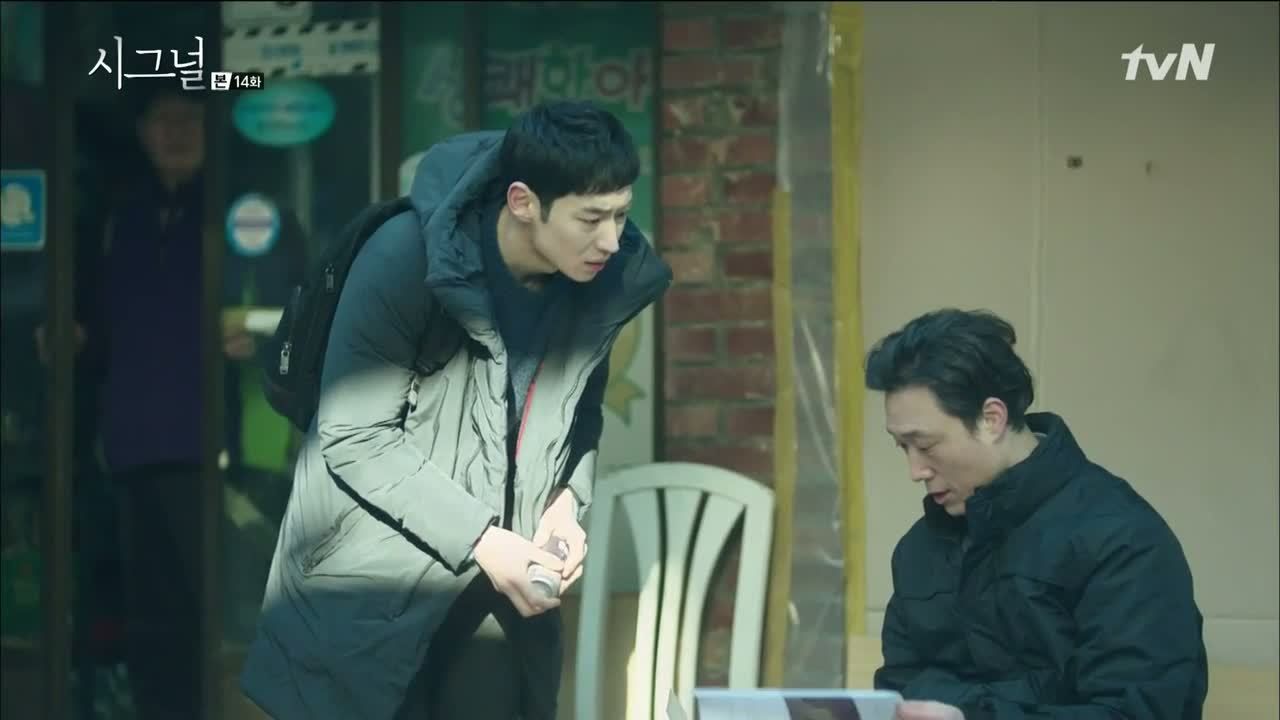 The detective supposes that Jae-han still doesn't go to the movies anymore, since the girl left behind a pair of movie tickets. Now she realizes that's why he didn't accept the tickets she offered him. She's completely out of it for the rest of the day, from spilling food and walking into the men's bathroom.
Jae-han intervenes when Soo-hyun injures her ankle from changing the water cooler. She insists that she's fine, which prompts him to ask what's gotten into her lately. She asks him if he hasn't forgotten about his first love who passed away. Jae-han sidesteps the question and replaces the water before he leaves.
Hae-young seeks out the detective in charge of his brother's suicide investigation. He respectfully asks if there was anything odd the detective found about the case, but is told that everything written here is true. In fact, Hae-young would have a better memory since he was there.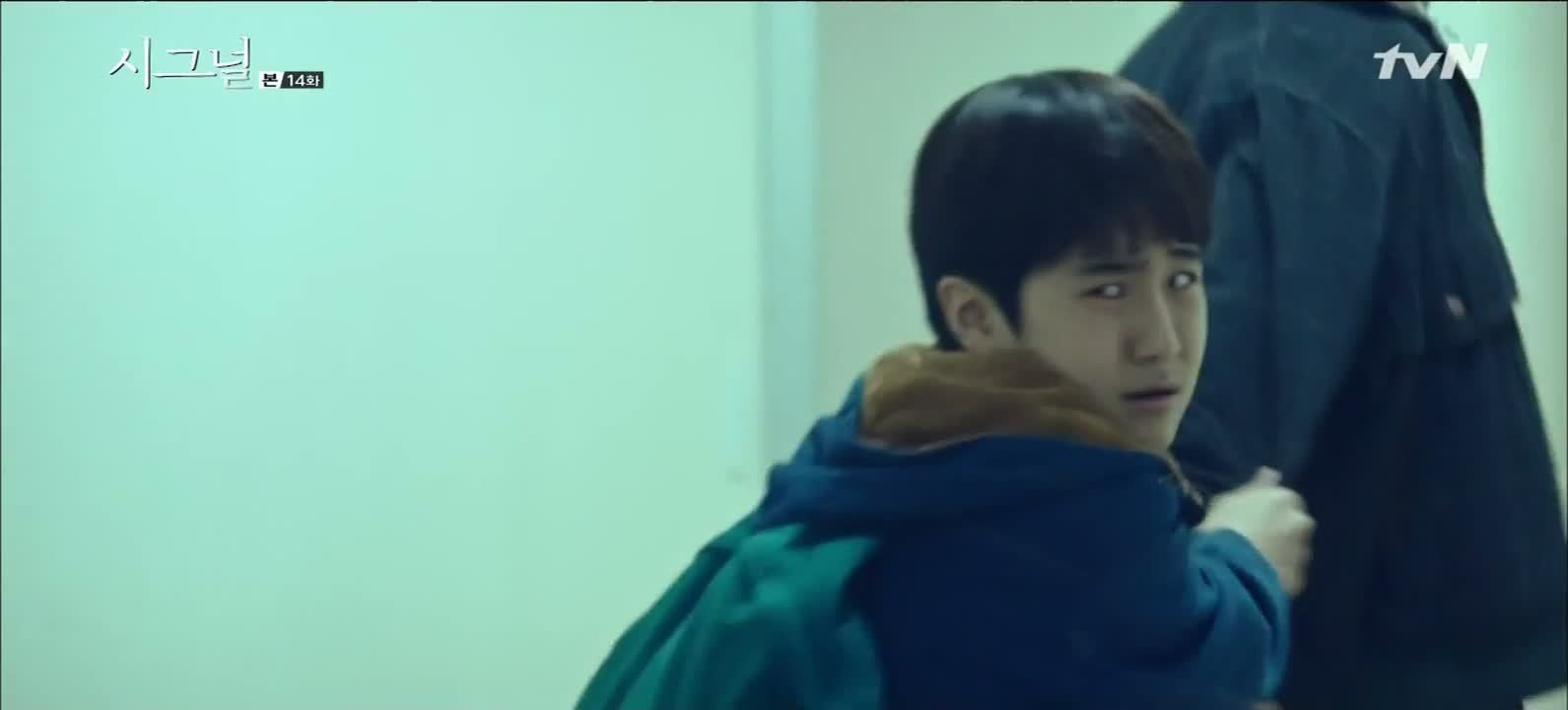 After Sun-woo had been discovered in their home, he'd been wheeled into the emergency room. Hae-young had watched the medical staff try to revive his brother, but to no avail. By the time their mother had arrived, Sun-woo was already dead.
Hyung's death had been ruled a suicide, and Hae-young's mother had refused to get an autopsy done. Moments later, his father had arrived to collect him.
While Hae-young tries to figure out what Section Chief Ahn was trying to expose, we return to February 17, 2000. Sun-woo is released from detention and returns to a much quieter home—one without his little brother. He later opens a drawer that houses a razor blade, then quietly closes it again.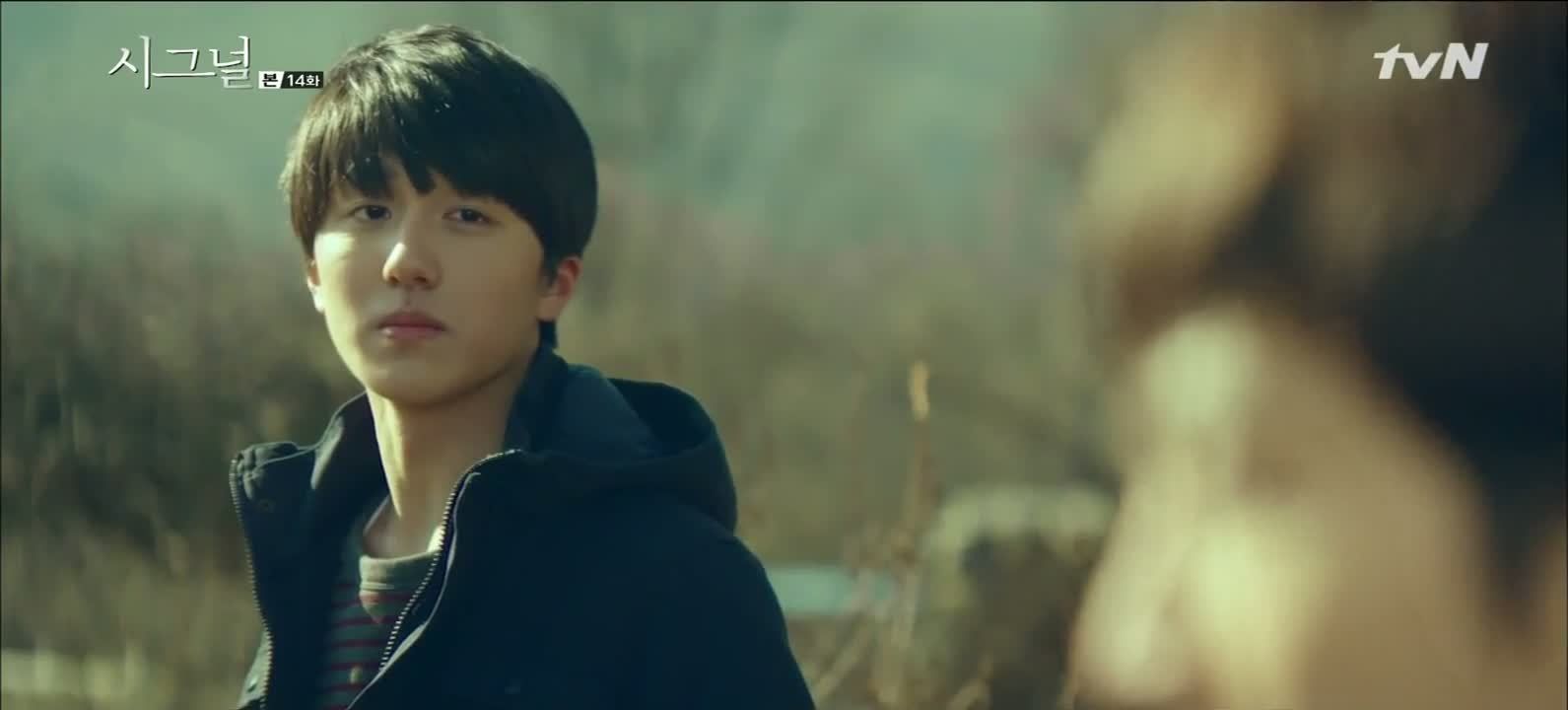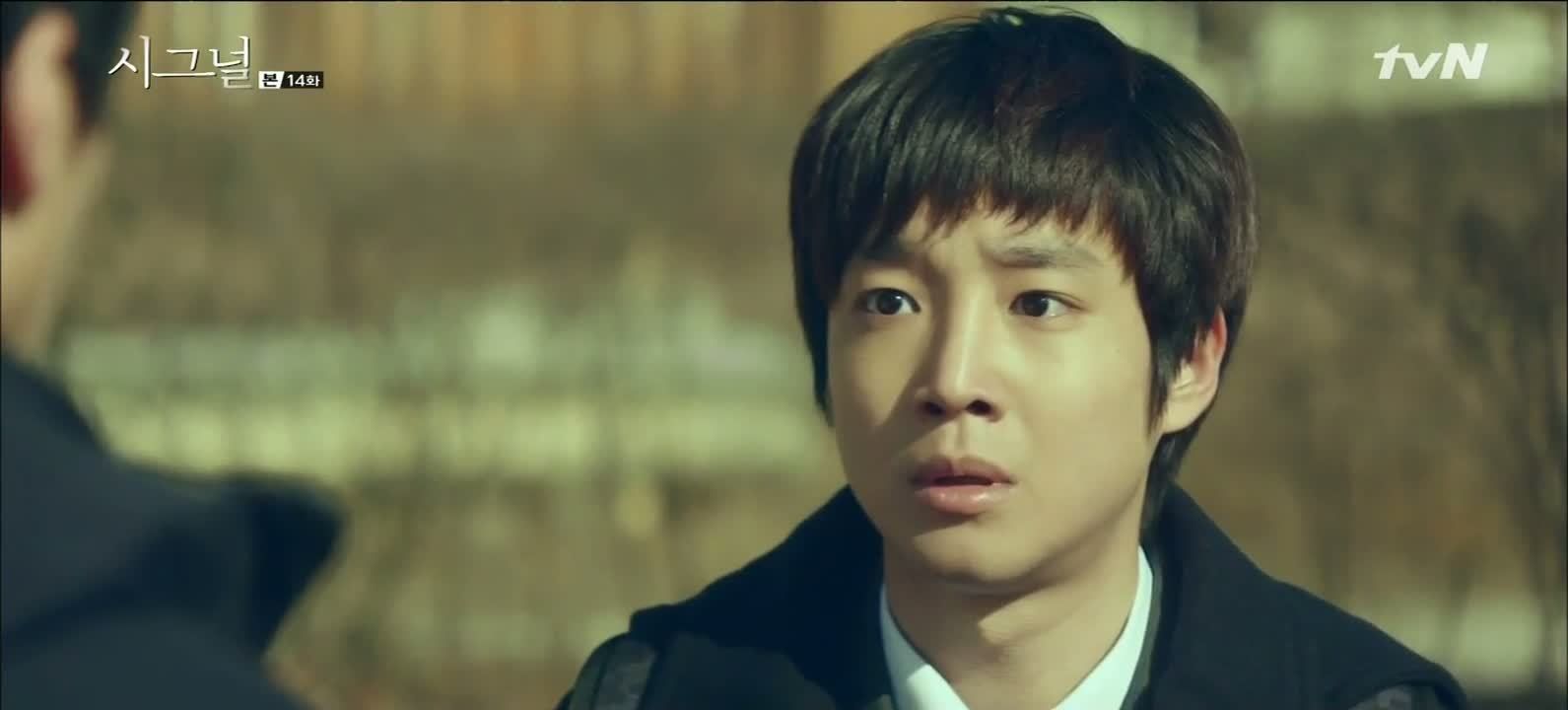 He waits up for Dong-jin, who is surprised to see him on his way home from school. He doesn't hold a grudge against Dong-jin and simply asks where Hye-seung's red scarf is. Jae-han has an unexpected visitor of his own—Director Kim, who acts like it's some sort of serendipitous surprise that the shop belongs to Jae-han's father.
The two men talk outside, where Jae-han tells him to cut to the chase. Director Kim has pinpointed Jae-han's weakness: his father and his struggling business. But Jae-han refuses to be exploited, asking if the great Senator Jang isn't on Director Kim's side in his latest case.
Director Kim spits back that there's no use in trying to protect a sense of duty or justice in this world. He advises that Jae-han take the opportunity when it's still available to him. But taking that first step is the start of the slippery slope of corruption, Jae-han returns: "I'd become like you, an expendable hunting dog." Ooooh, burn.
No matter how tough life gets for him, Jae-han would rather choose to follow the moral path over the immoral one any day. It certainly seems like Director Kim has fallen out of favor with Senator Jang as of late, and that visual of the senator dining on practically raw beef is chilling.
He barges in during the politician's meal, and Senator Jang remarks on how wonderful this prime Japanese beef is. He describes how the cows' caretakers take special care of them from birth, and all for what? "To make them delicious when they're slaughtered."
The same applies for a hunting dog, Senator Jang breathes. What should he do if there's no use for the now rabid dog? "Should I throw it away, or…" and the senator turns his heads towards him. "…should I beat it to death?"
How Director Kim behaves will affect the outcome, as Senator Jang growls at him not to cross the line again. Holy shit, he's frightening.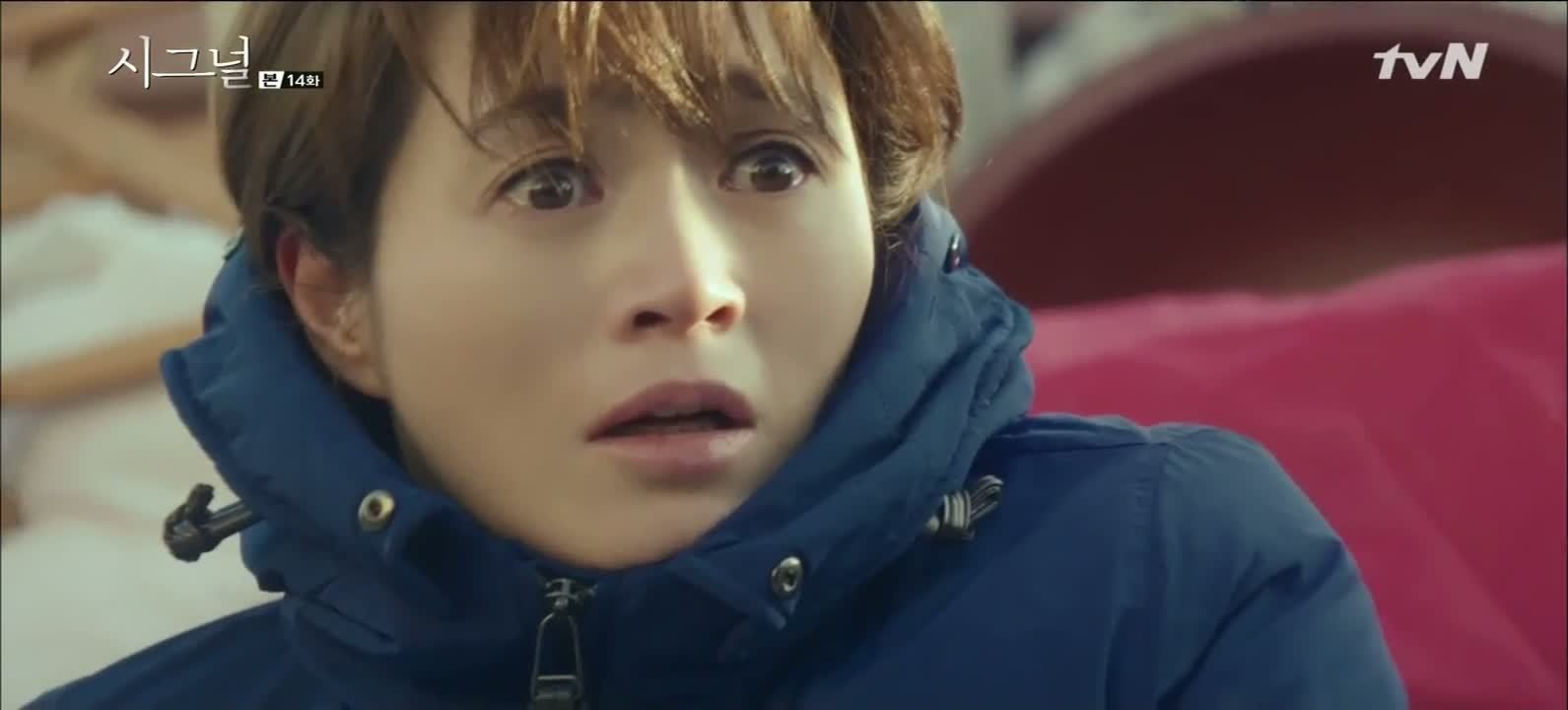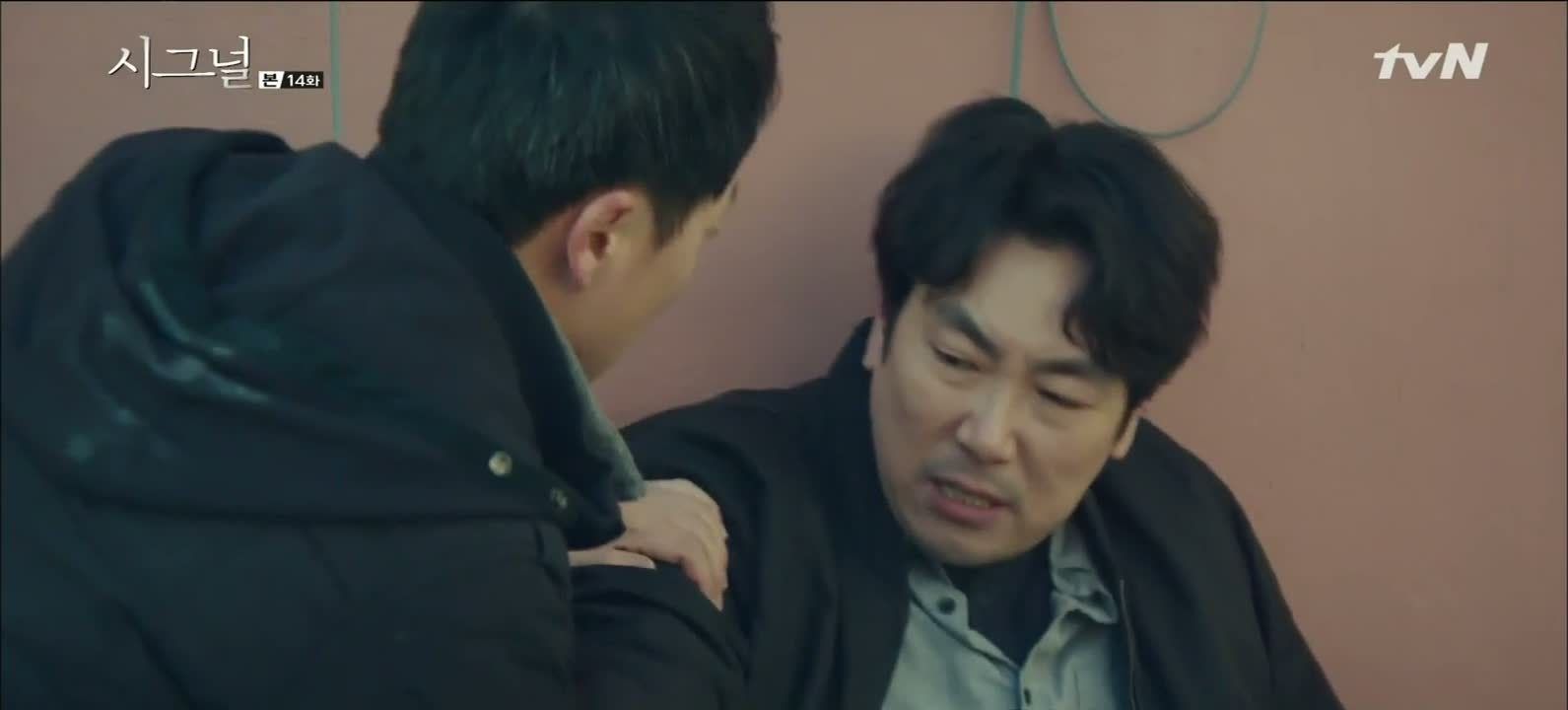 Jae-han is about to head down to Inju after getting a call from Sun-woo about the red scarf when the rest of the precinct is called out. He tells the others to look after Soo-hyun hobbling on her sprained ankle, but ends up joining everyone anyway.
Soo-hyun gets a visual on the burglar and heads up to the roof, gun in hand. When the burglar jumps from above, she gets out of the way just in time and the burglar throws her down in a pile of furniture and kicks her down before grabbing his knife.
That's when Jae-han shows up and takes the criminal down with a judo throw. Unfortunately, the burglar still manages to stab him in the gut. Even though it isn't a fatal wound, Soo-hyun rides along in the ambulance, her eyes filled with tears.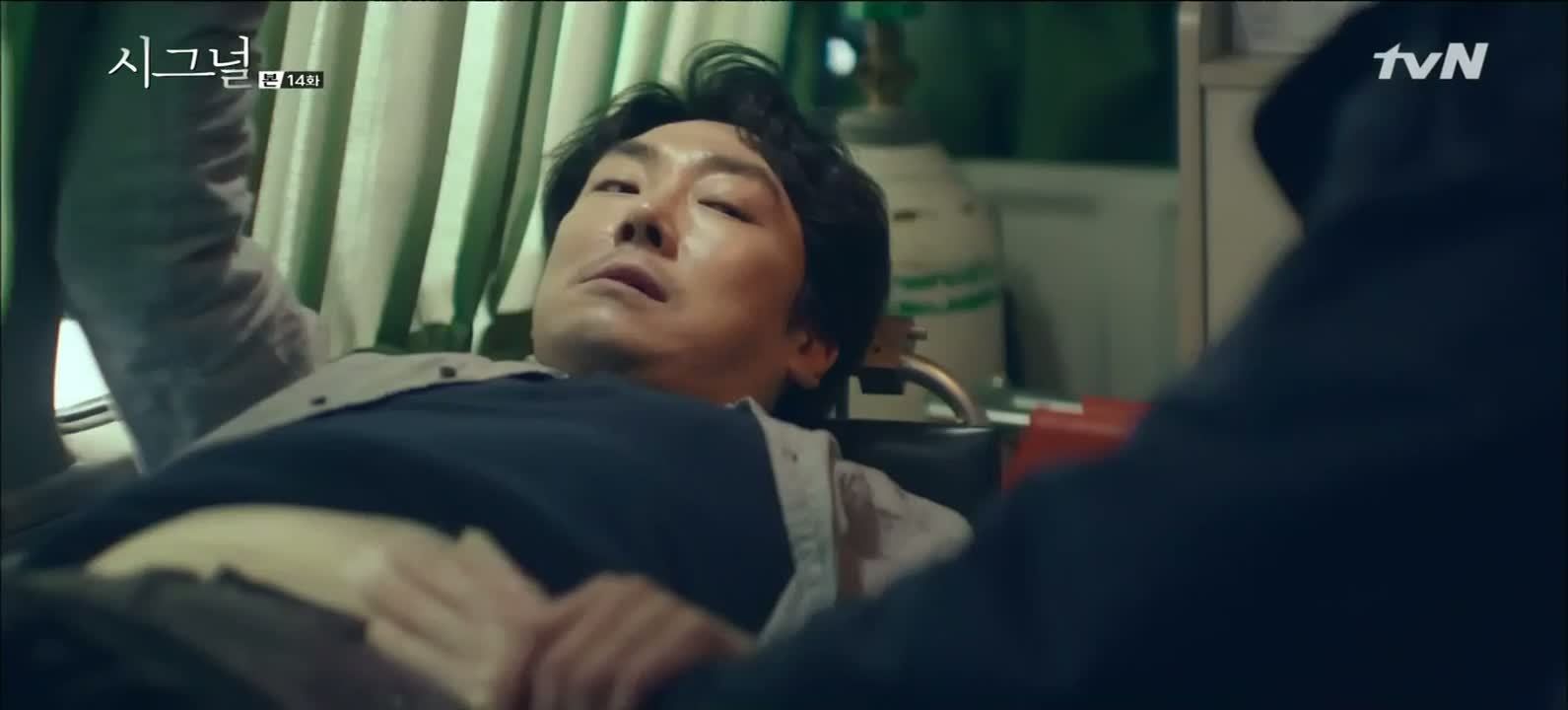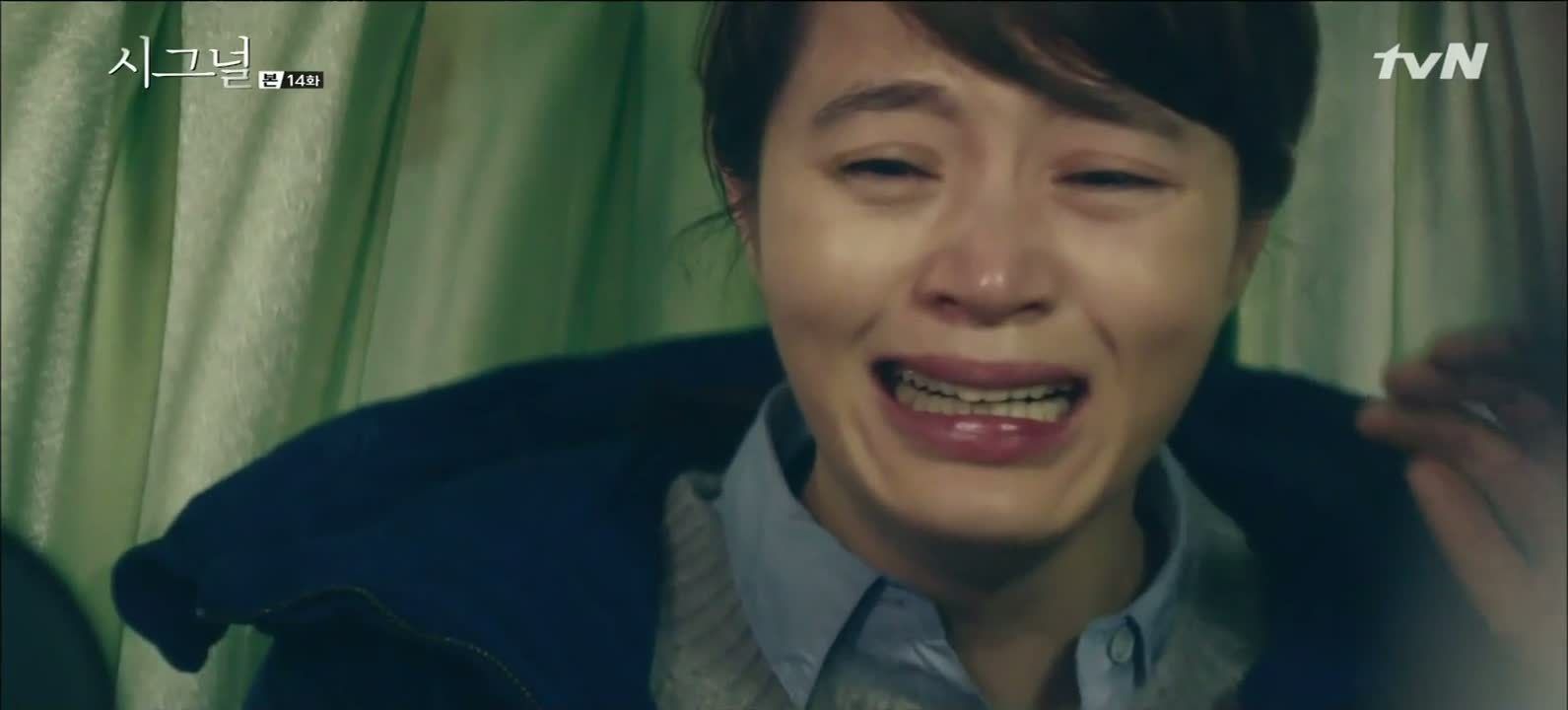 Jae-han tells her to stop crying, and she chooses this moment to confess her feelings for him. "I like you," she blubbers. "I like you a lot." Heh, even the paramedic does a small double-take.
She even tells him it's fine with her if he likes other women, and it's okay if he never forgets his first long just so long as he never gets hurt and dies. She lets out a great wail, and oh man, why is this scene so funny? Hahaha.
In the present, Soo-hyun keeps trying to get a hold of Hae-young. She's pulled into a meeting with her other squad members, and Detective Kim reports that while the evidence found at the crime scene was unusable, the victim Hye-seung reported that she wore a red scarf when she was assaulted.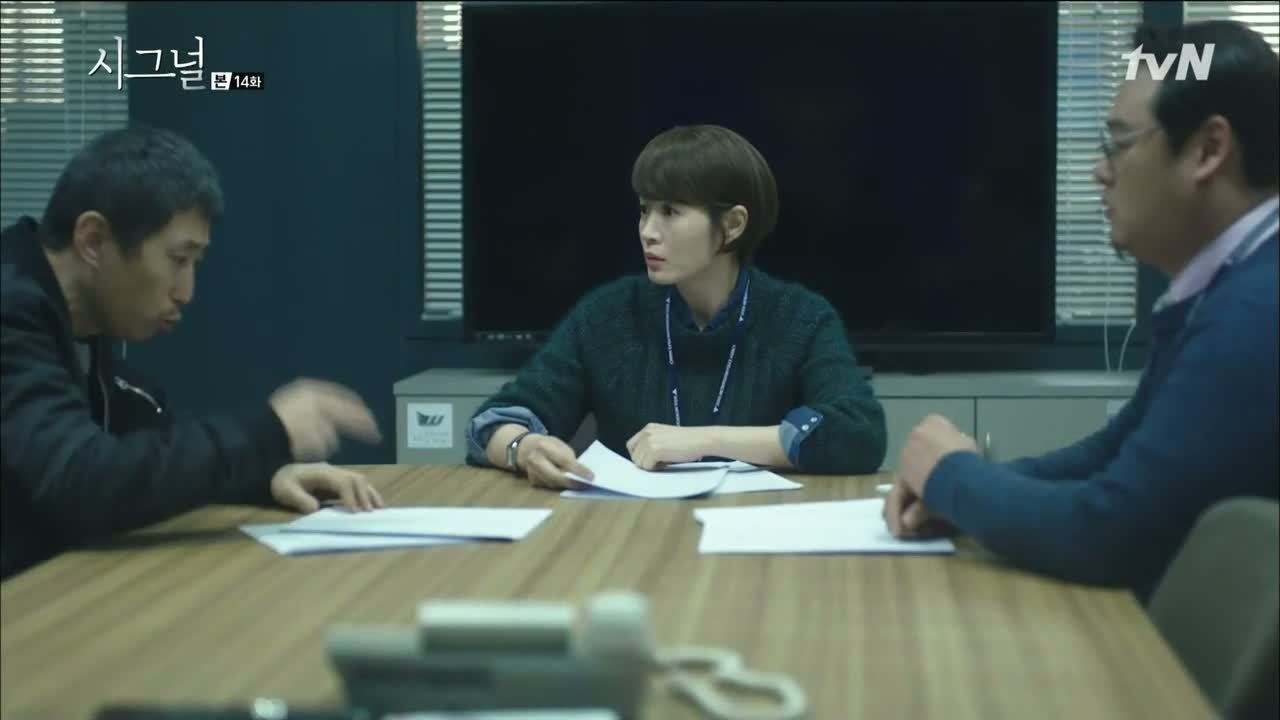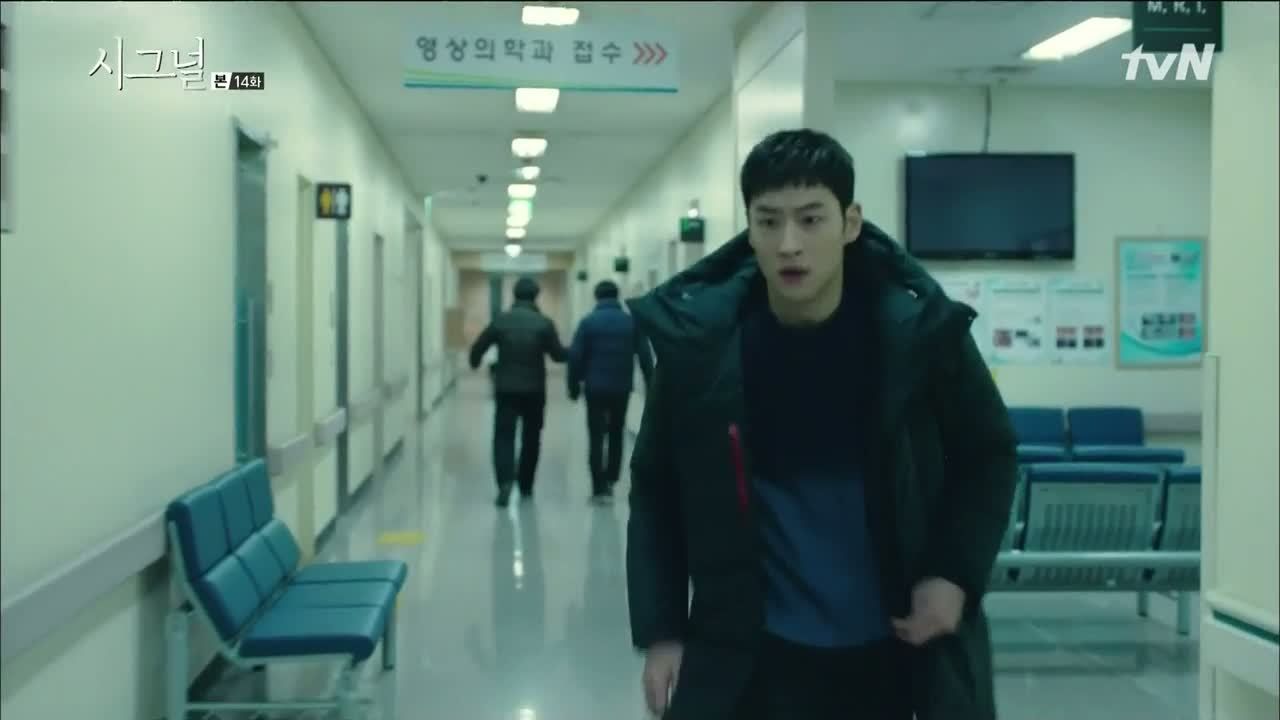 That scarf was left behind at the crime scene, but no one looked into that crucial piece of evidence. Detective Kim thinks that Hae-young might be onto something, and Soo-hyun remembers that Section Chief Ahn called Hae-young down to Inju Hospital.
That's exactly where Hae-young is now, and he waits until the cops leave before he heads inside. He believes there's a chance the secret Section Chief Ahn wanted to tell him is hidden inside, and he needs to find out why the section chief came here.
Hae-young retraces Section Chief Ahn's steps by recalling the background noises during the call on the night he died. He walks through the halls and turns the corner to narrowly escape the cops still in the building.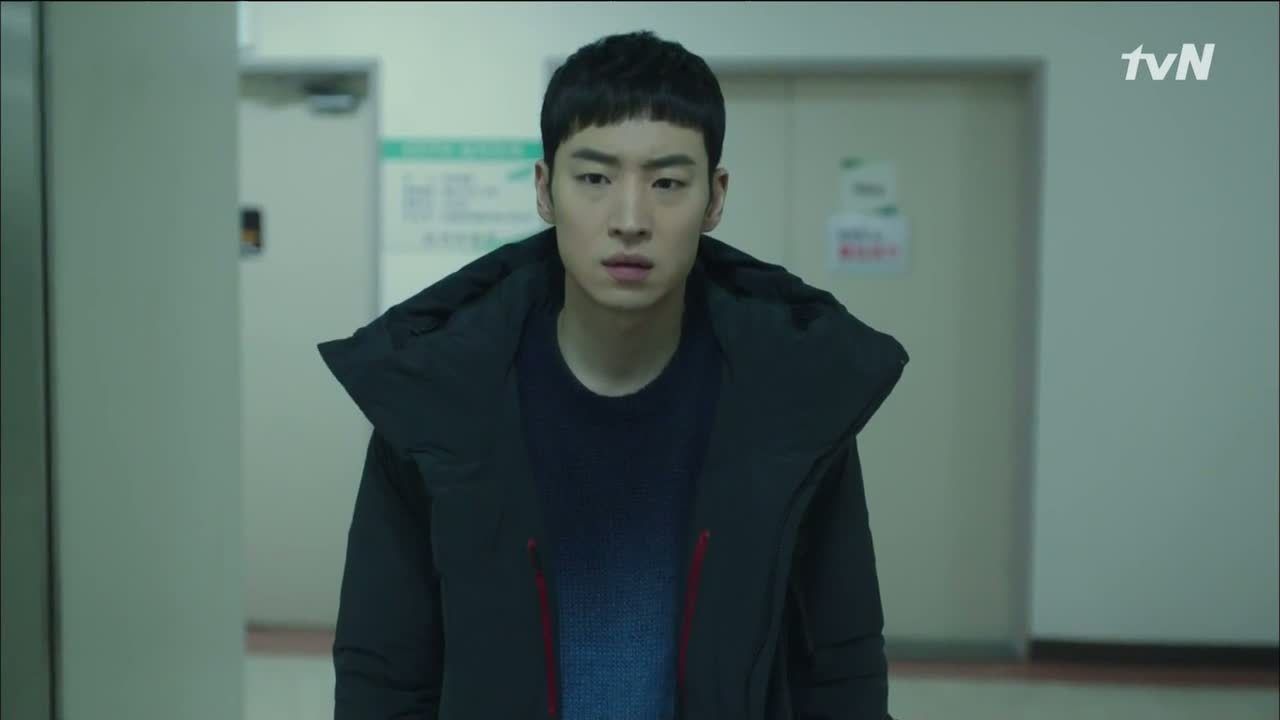 He starts to panic, trying to remember where Section Chief Ahn might've gone next, then heads into the stairwell. But that's where the call ended, and Hae-young reads the sign to deduce where to go next.
Recalling that the nurse took a blood sample when his brother was in the ER, he realizes that the section chief must've headed down to the laboratory. There's no way a blood sample could survive fifteen years, but there's a chance the hospital records still exist.
He enters the admissions office, and the employee there says she just told the cops who stopped by earlier that a detective came by a few days ago to ask about the blood sample of a Park Sun-woo. Damn it, the other guys beat him to it.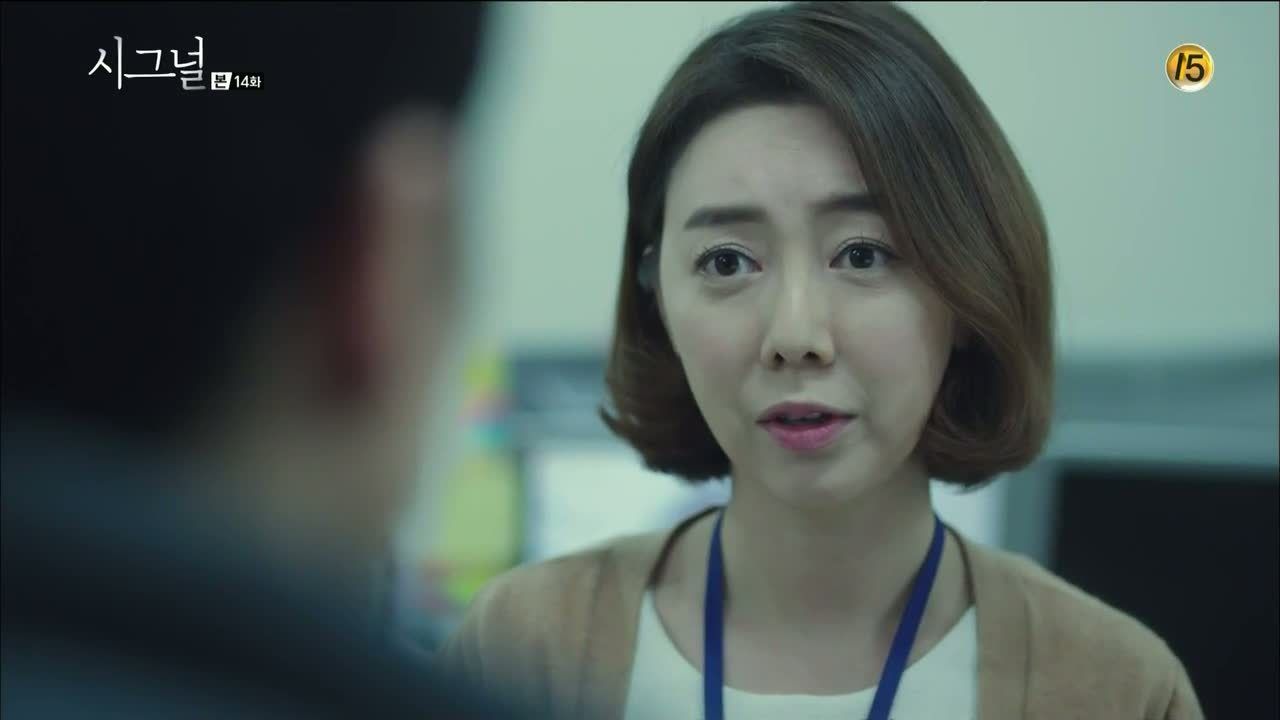 He asks about the blood test results and learns that there was a tranquilizer found in the patient's blood. The effects would differ depending on whether the patient had a history of taking that drug, but it's possible that a normal person would lose consciousness from the dose. Oh shit, was Sun-woo drugged and then did someone make it look like suicide?
Soo-hyun arrives just then, but Hae-young is too shaken up: "It… it wasn't suicide. My brother… it wasn't suicide."
He tells her about the sedative found in Hyung's blood, and how his brother was drugged and his death was made to look like he killed himself. Hae-young stresses that Section Chief Ahn was trying to expose was the fact that his brother was murdered.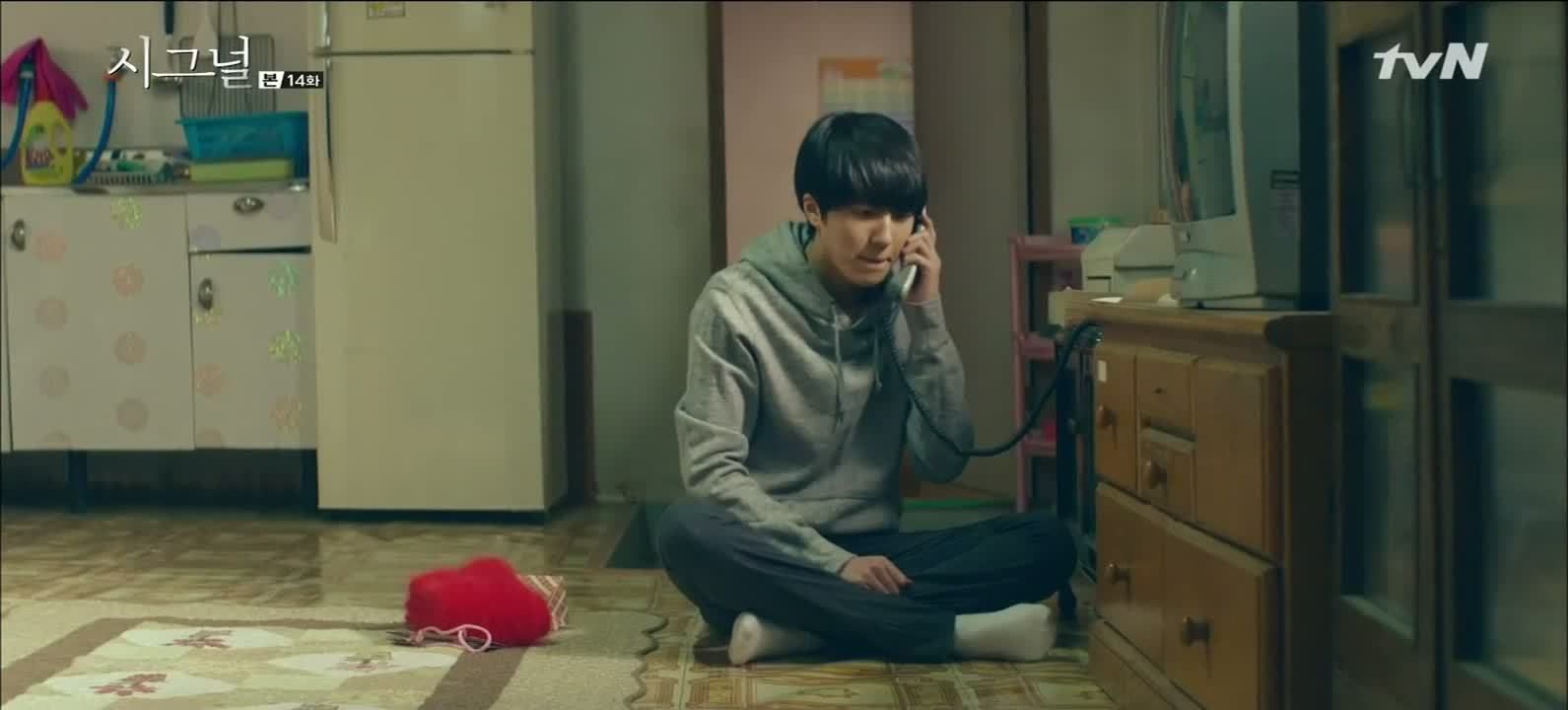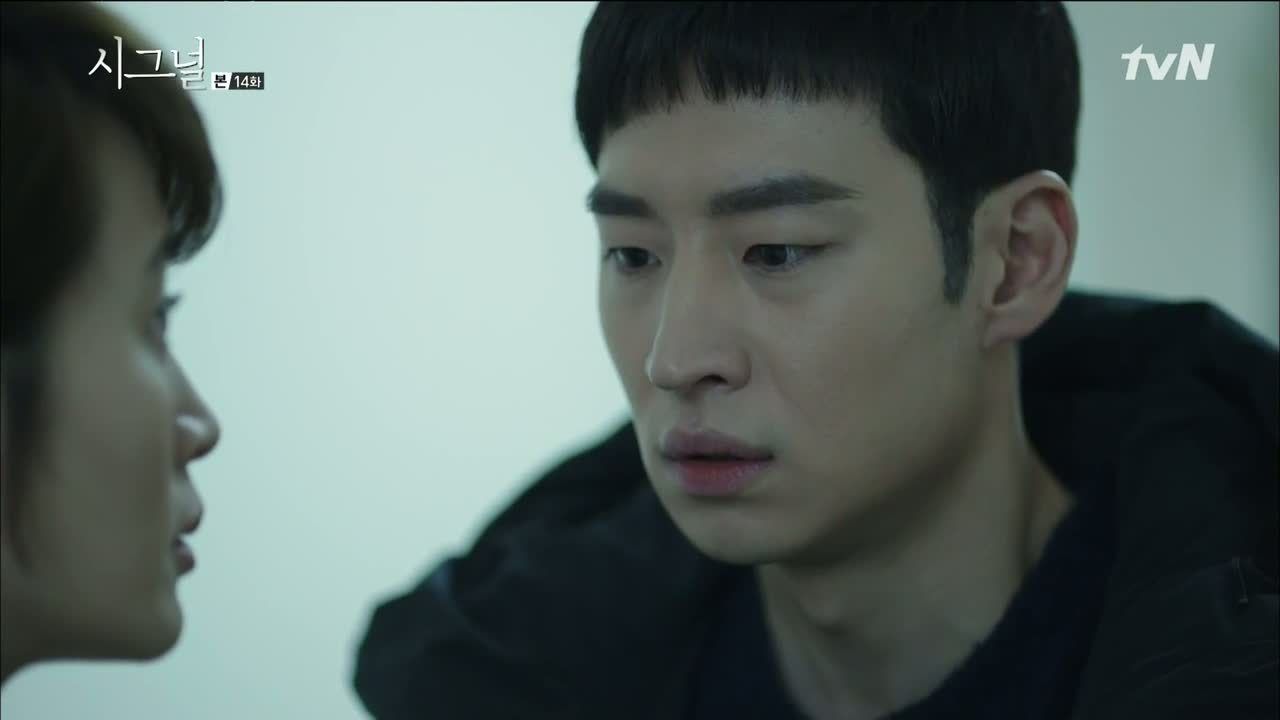 Over in 2000, Sun-woo tries calling Jae-han again, but his calls go unanswered because Jae-han is asleep at the hospital. He looks back at the red scarf next to him, which was brought to him by Burn Hand per Dong-jin's request.
"It was because of the scarf," Hae-young says in the present. He explains that Section Chief Ahn wanted to reveal that his brother had the scarf in his possession. Even if the rest of the world had given up on him, his hyung didn't lose hope and tried whatever he could to clear his name.
Emotions well up in Hae-young as he shakes from the guilt that he thought his brother had killed himself. He resolves that he cannot let his hyung die again; he must stop it from happening.
Before Hae-young can leave, Soo-hyun pulls him back and looks him in the eye. "Is this what you were talking about? About how you weren't sure about the present, but that you can save [them] in the past?"
She takes out Jae-han's walkie-talkie from her backpack and asks why he has this. The current time is just after 11 PM.
Jae-han finally wakes and finds Soo-hyun asleep next to him. He tries telling her to get up, then notices the cracked face on her watch. His stomach starts to churn, but he's unable to move with Soo-hyun sleeping on his arm.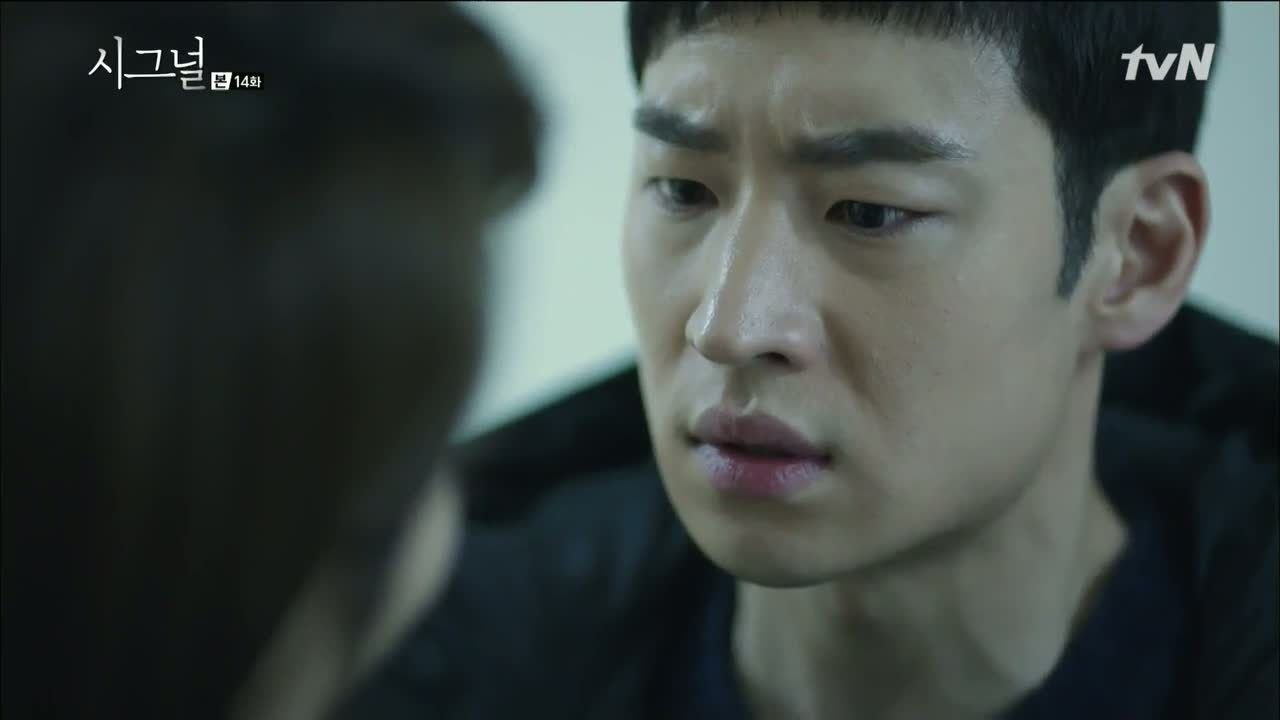 He carefully moves her head and painfully moves his IV around her without her stirring awake. He feels much better after he relieves himself in the bathroom.
"Answer me," Soo-hyun asks, holding the radio in the present. "Why do you have this?" Hae-young reminds her of the question he once posed to her about what she would do if she received a transmission from the past. She'd told him that she'd try to protect her loved ones.
"I feel the same way," Hae-young replies. Even if everything becomes a mess, he wants to save his brother. None of this makes any sense to Soo-hyun, so he reminds her of the time he asked her how he found Suspect Seo's body in the Kim Yoon-jung case.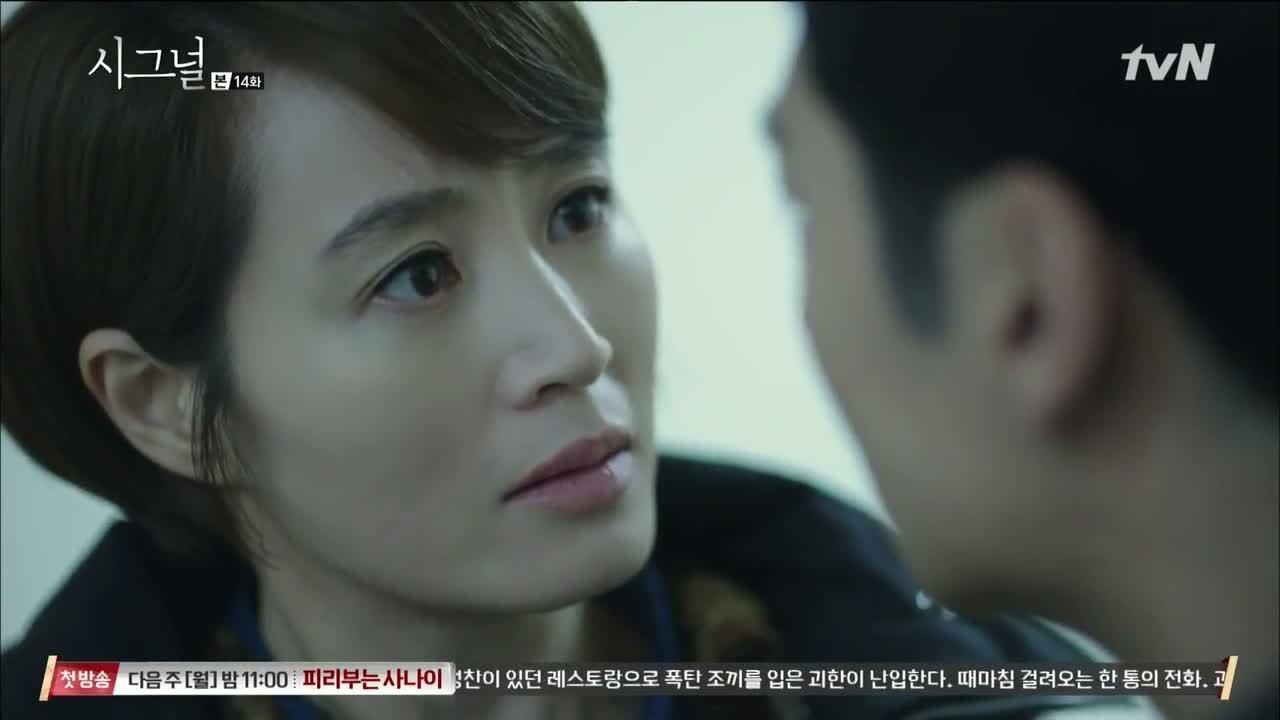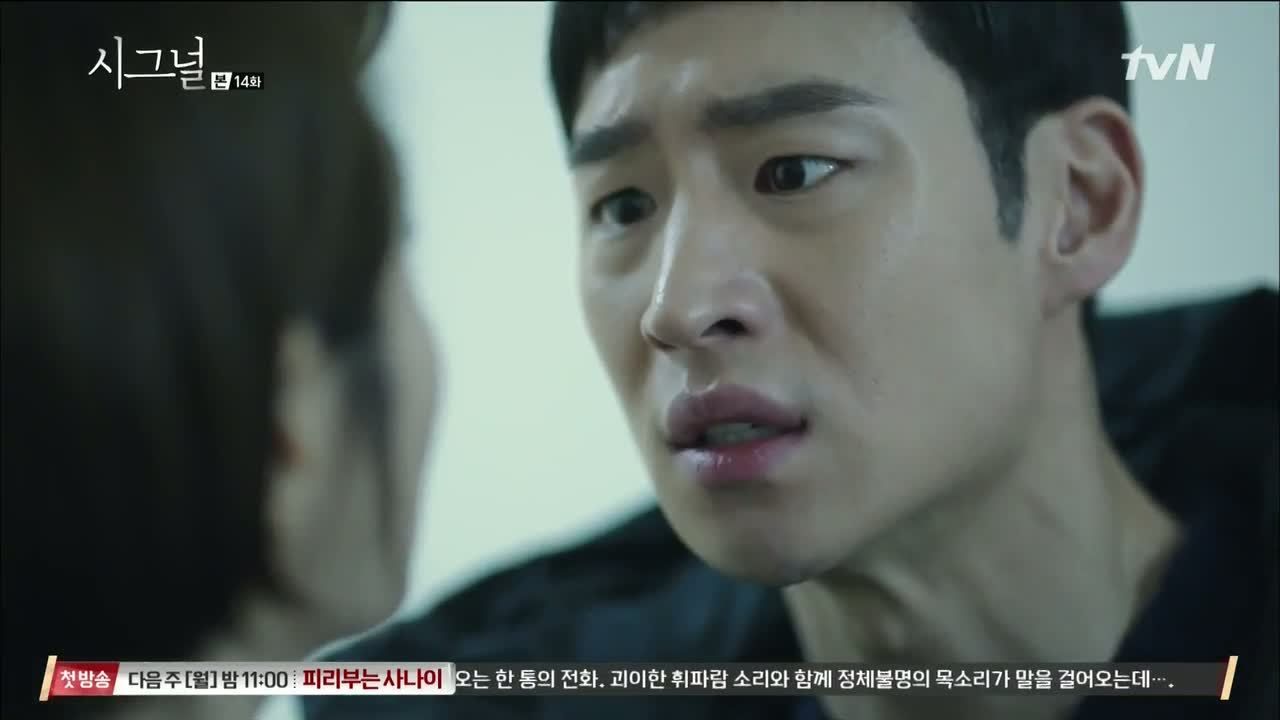 "Jae-han told me where it was. That the body was in a manhole behind Seonil Psychiatric," Hae-young continues—the Jae-han in 2000 told him over the walkie-talkie.
Everything about this sounds beyond ridiculous to Soo-hyun, but he tells her that on all the cases that they've worked on, when the past changed, so did the present. "Through these transmissions, those who should've died survived, and those who had nothing to do with [the cases] ended up dead. And one person's life… would be ruined."
"If we changed something because of this walkie-talkie, there were consequences." Hae-young cries. "Everything can get mucked up, so I couldn't tell Jae-han… that he'd die on August 3rd at Seonil Psychiatric."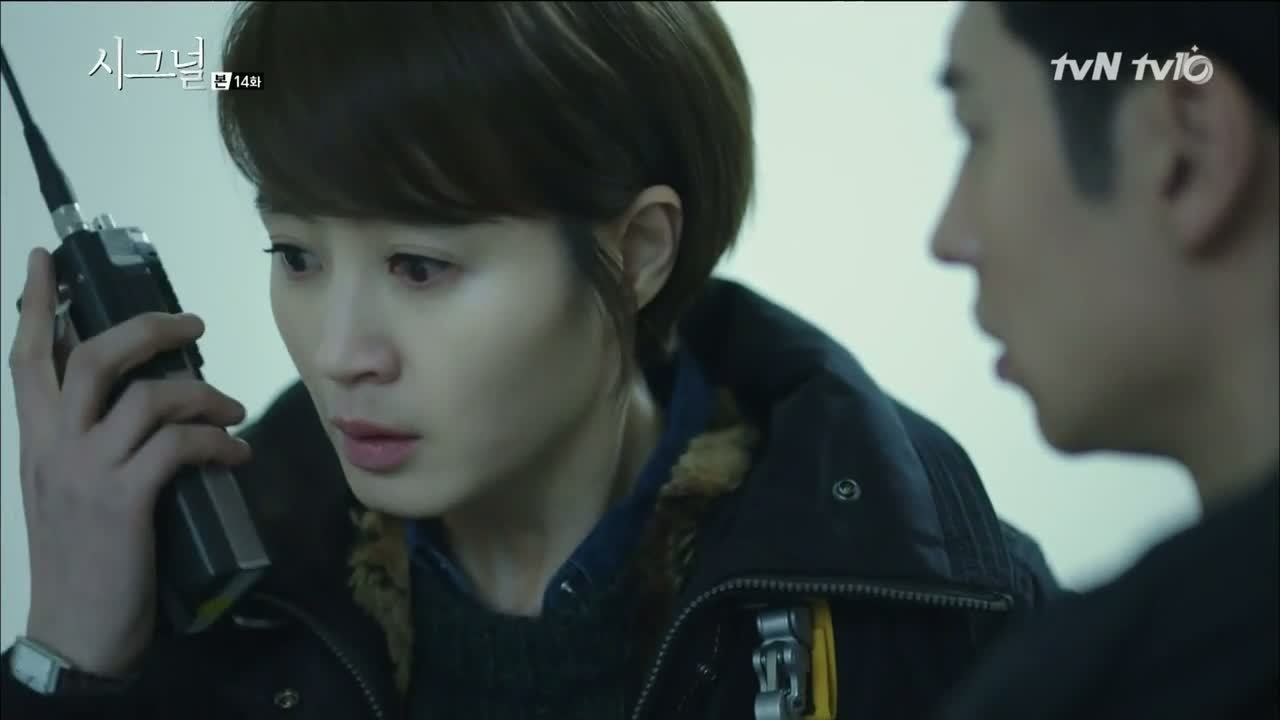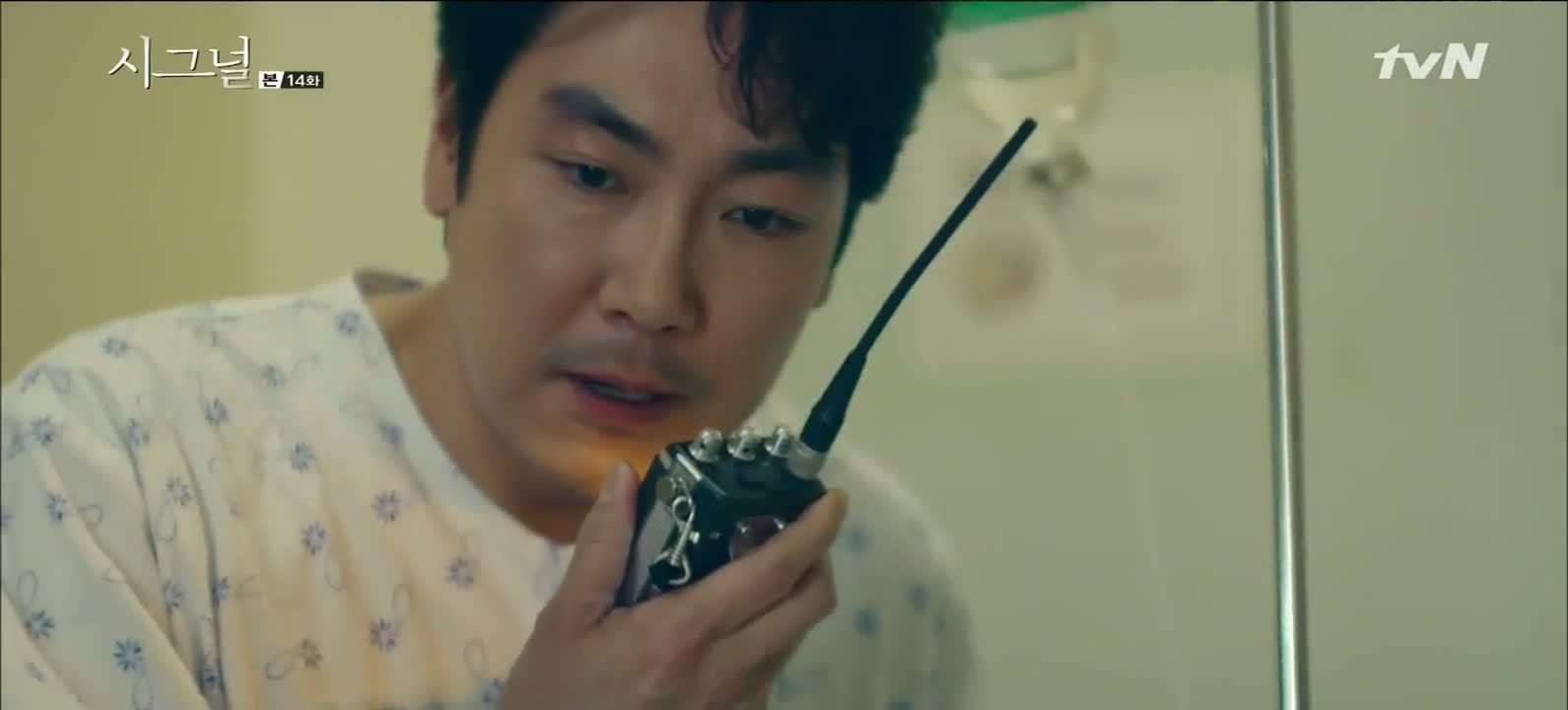 Soo-hyun doesn't understand, and Hae-young says he spoke with Jae-han before he died. Now Soo-hyun starts to shake, stunned by these words. But she barely has a moment to dwell on it before the walkie-talkie lights up on schedule.
Even though she sees it happening before her own eyes, Soo-hyun can hardly believe it. At the same time, Jae-han returns to his room in time to hear the familiar static and carefully climbs over to pluck the radio out of his jacket.
He moves to the stairwell and makes sure he's alone before picking up. In the present, Soo-hyun freezes at the sound of Jae-han's voice. Jae-han says he found out who's responsible for the Inju case and promises to take care of it.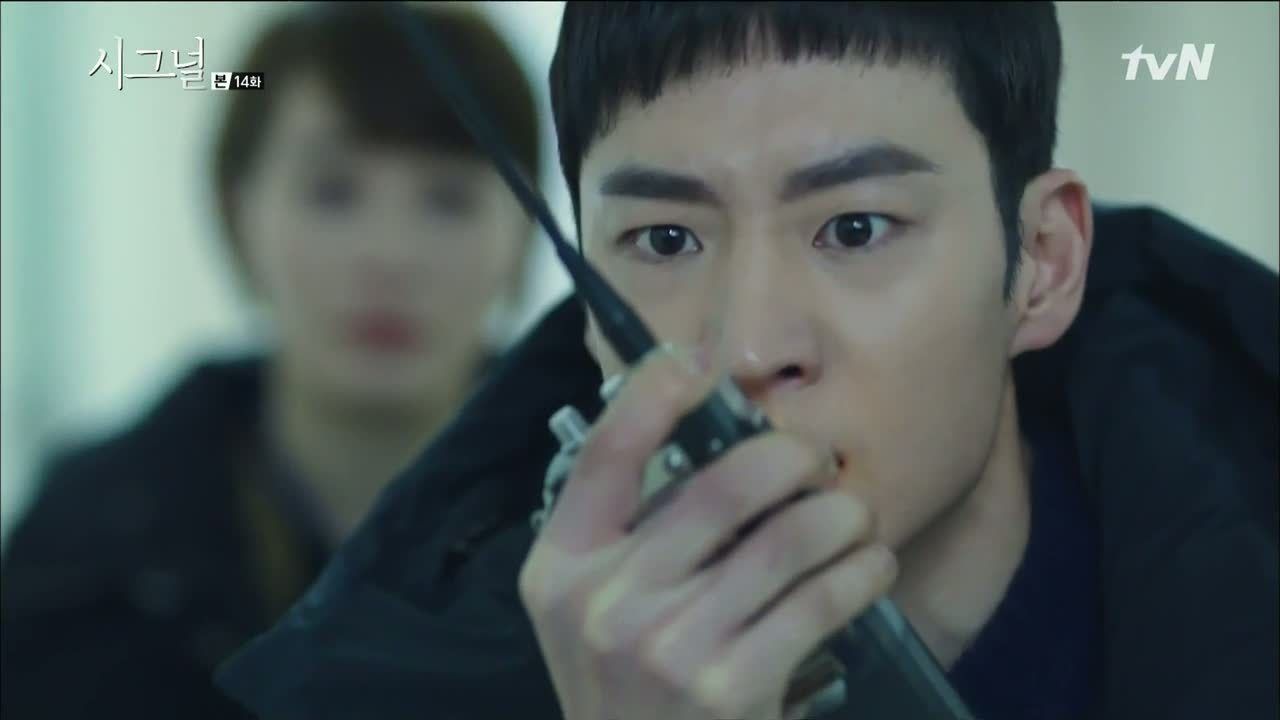 Hae-young takes the walkie-talkie out of her hands to ask Jae-han to save his brother before he kills himself on February 18, 2000. "He'll be murdered! It wasn't suicide! Someone made it look like that and killed him!"
Soo-hyun looks on in silence as Jae-han confirms the date. Hae-young hollers into the walkie-talkie when Jae-han no longer responds, and then the connections fritzes out again. Grabbing him, Soo-hyun demands to know what's going on. "Who… was that? Answer me!"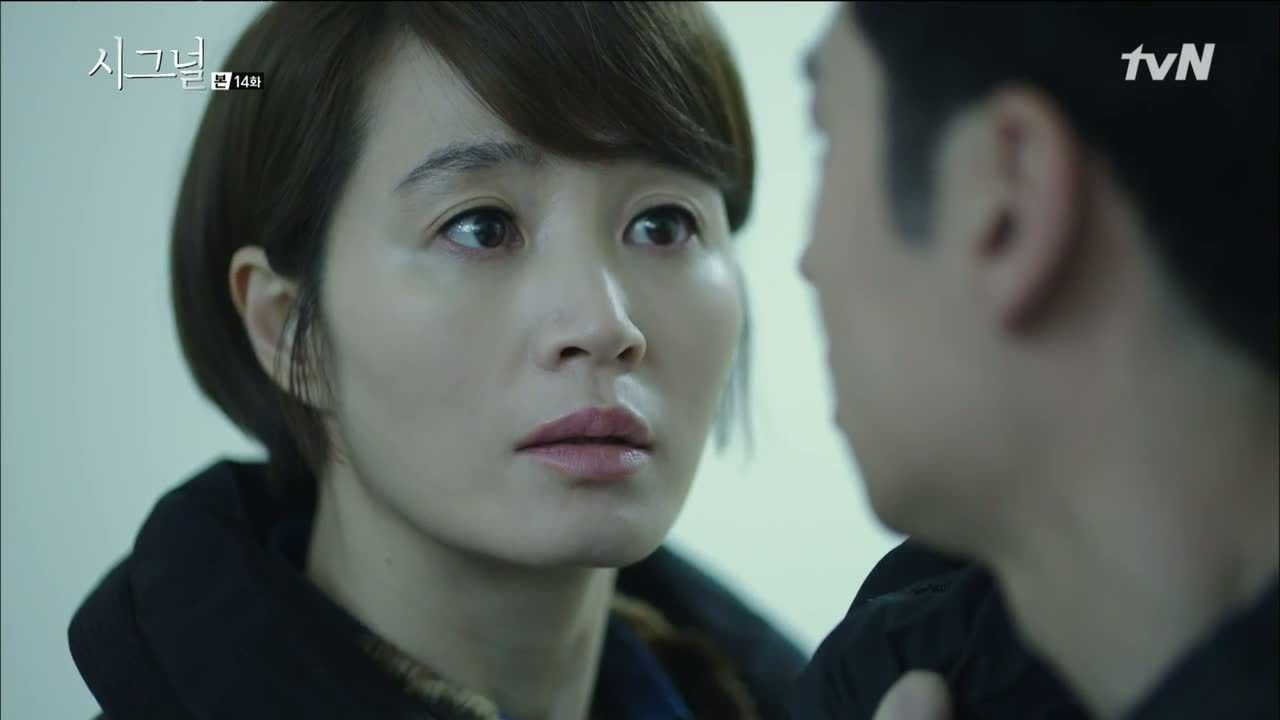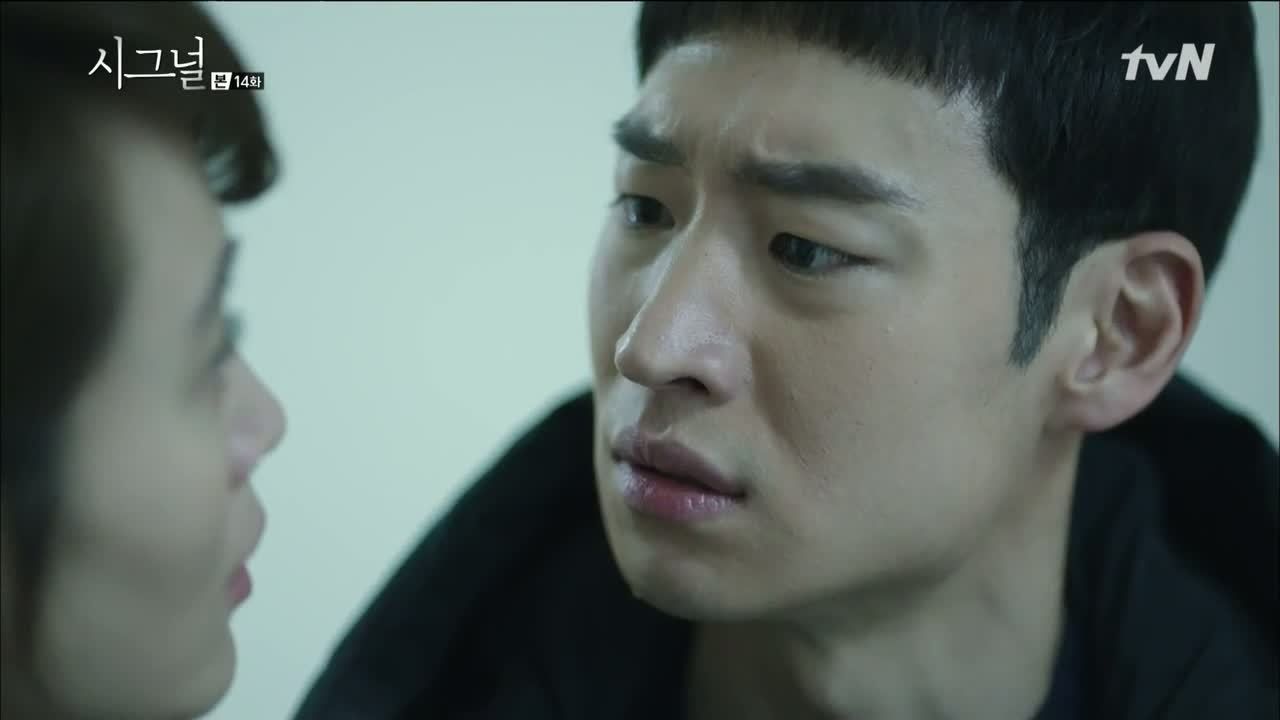 Jae-han is already on the move and bursts through the hospital doors. A part of me just wants him to call Sun-woo back before doing anything else.
Soo-hyun asks whose voice that was transmitting through the walkie-talkie. "You know who it was," Hae-young replies. She whimpers, "That's not possible. He's… dead."
"He's still alive… through this radio," Hae-young says, as a single tear rolls down his cheek.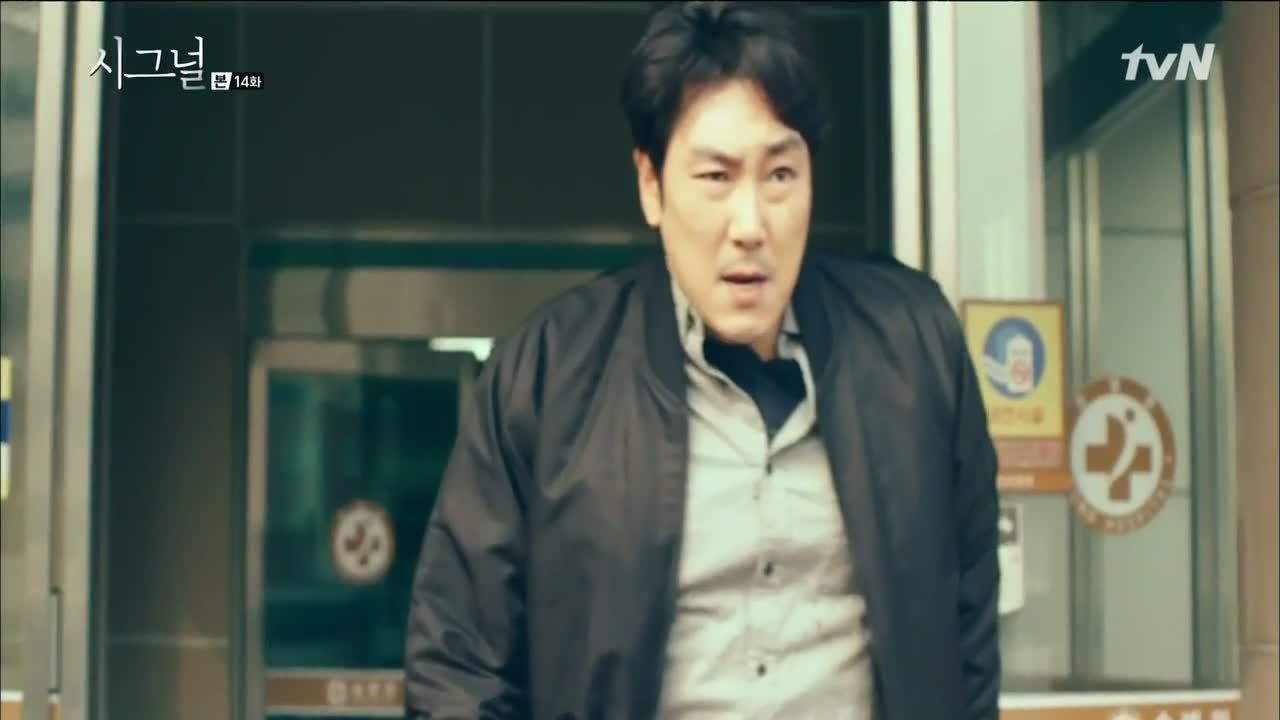 COMMENTS
Wow, those final few seconds really make Jae-han look like a superhero flying into action, doesn't it? And in many ways, Jae-han is a hero with his stubbornness in doing what's right, his dogged determination to expose corruption, and make a stand against injustice. Which is why it pains me to think that someone as morally upright like himself would meet such an untimely end in the hands of unscrupulous men like Kim Sung-bum, Director Kim, and Senator Jang.
And as cruel as the world can be, I'm so glad we learned that Section Chief Ahn spent his final days trying to find out the truth behind Sun-woo's death. While the twist that Sun-woo was murdered doesn't come as a huge surprise, it doesn't erase the fact that someone was twisted enough to stage his death. My first thought is that it's Director Kim's doing, but he isn't the only one who could've marked Sun-woo as a target. I also wonder if his murderer knew that Sun-woo had the scarf in his possession, though I'm inclined to think that they would've planned to kill Sun-woo, regardless.
Seeing that blade in his drawer leaves open the tiny possibility that Sun-woo killed himself, but as of now, his determination to solve the Inju case appears to outweigh the idea of suicide. And oh god, I just hope Jae-han makes it before Sun-woo does die.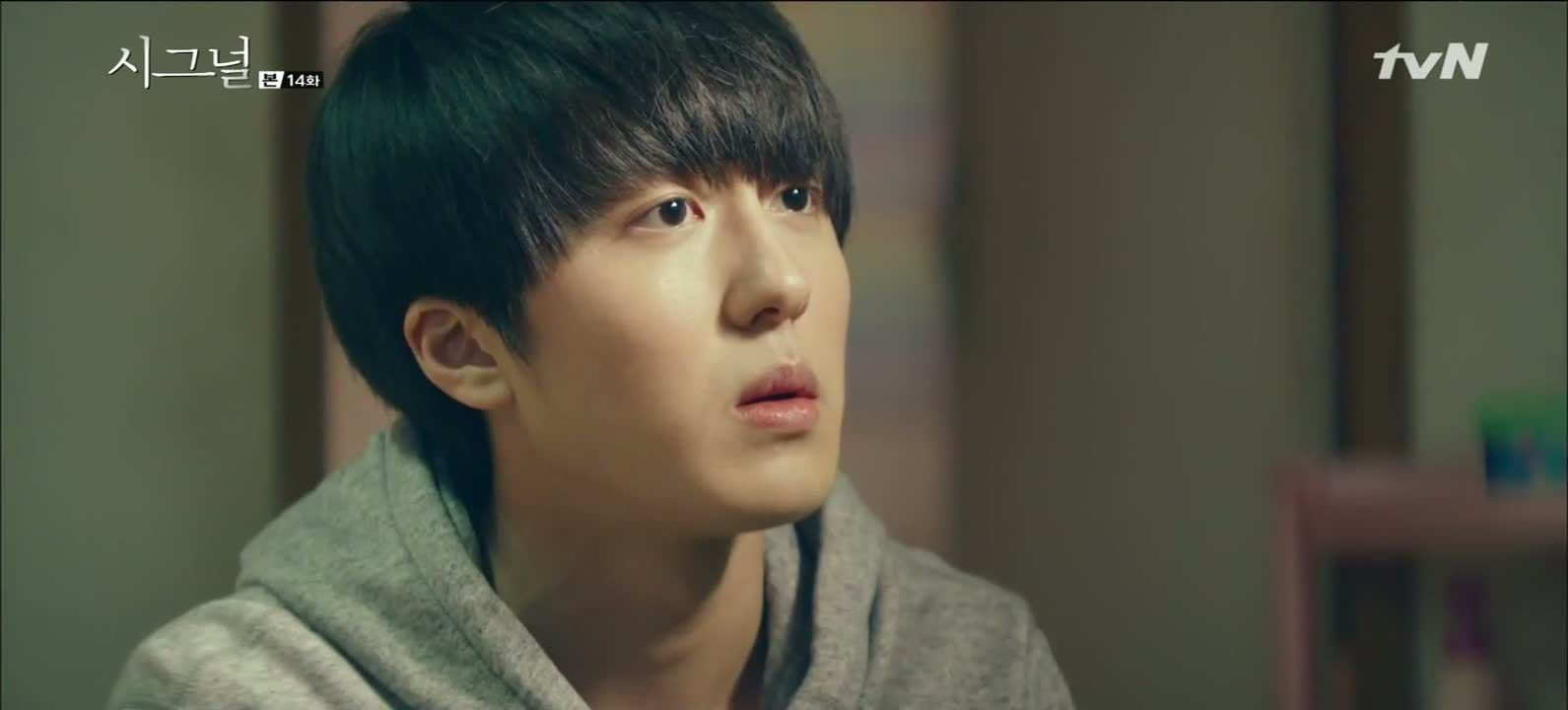 It's a constant struggle for me as a viewer, because I want everyone to live happily ever after even though that's not how life—or the timeline in this series—works. Signal has done such a superb job in making us care about our characters that out of my selfish heart, I want Hae-young to be happily reunited with his brother and Soo-hyun reunited with Jae-han. I understand that would end up screwing up the time paradox somehow and that there would be consequences in saving their lives, but damn it—we're heading into finale week, and I don't know if I can take watching Jae-han die before my eyes again.
Hae-young's reaction to the revelation surrounding Sun-woo's death is especially poignant. From his outburst with Hye-seung to his frantic call to Jae-han, he's running on emotions throughout this entire episode. And as Soo-hyun would tell us, emotions are what clouds a detective's perspective in their line of work. I can't blame Hae-young when he has a personal investment in this case, where each revelation rocks his world and shifts his long-held beliefs on what happened to his brother. Although there were times where I felt that actor Lee Je-hoon overextended his acting for most of this series, that kind of acting was appropriate in this episode to express the rawest of emotional moments Hae-young is going through.
The best kinds of dramas are the ones that make you think and question the things you think you know. Such is the case for Signal, as it seeks to shed some light on the kind of corruption and harrowing experiences that I can easily see brewing under society's eye today. Not only is this series an exceptional one on a technical and acting front, it's one that I hope will be spoken about for years to come, as one with the huevos rancheros that demands the world to wake up and at least be aware of what's going on, even if there's little that can be done about it. Because taking that first step is the most important one.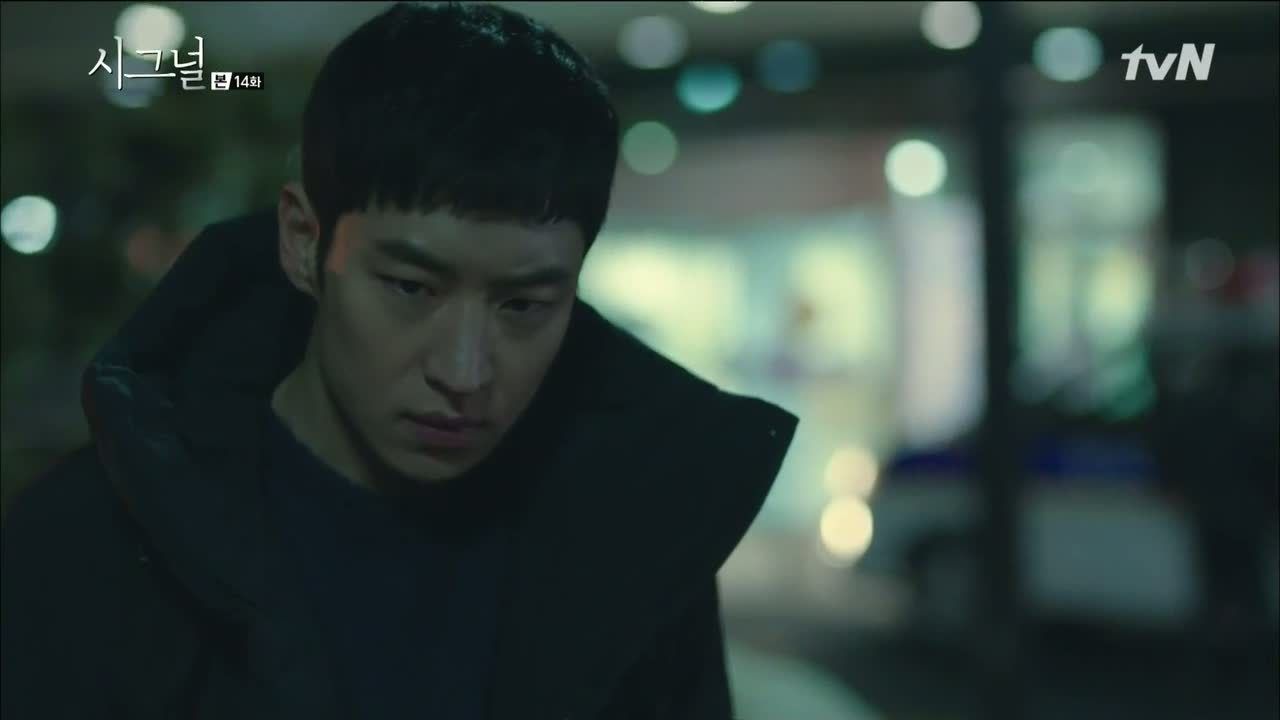 RELATED POSTS
Tags: featured, Jo Jin-woong, Kim Hye-soo, Lee Je-hoon, Signal