Six Flying Dragons: Episode 46
It's on now! Or to be more precise, it better be on next week, since this week was spent telling us just how on it's going to be when we eventually get there. Time seems too short for placeholder episodes like this, though we can at least be grateful for the touching character moments interspersed within. The closer everyone gets though, the more foreboding it all starts to feel, effectively pitting our emotions against our better judgment when it comes to falling back in love with characters we may have temporarily dismissed. There'll undoubtedly be some tough choices ahead—but for now, at least, we wait.
SONG OF THE DAY
Eunha (of GFRIEND) – "이별로 오지마 (Don't Come With A Farewell)" from the OST [ Download ]
Audio clip: Adobe Flash Player (version 9 or above) is required to play this audio clip. Download the latest version here. You also need to have JavaScript enabled in your browser.

EPISODE 46 RECAP
Remembering Young-kyu's advice that he should follow whatever decision Bang-won ends up making, Moo-hyul is able control his expression when Bang-won proposes the idea of killing both younger brother Bang-seok and Jung Do-jeon.
All he asks is how Bang-won plans on accomplishing that, when all private soldiers have been banned. With Bang-won under constant surveillance, it'll be near impossible to gather the forces they'd need in secret, he adds, which is when a tear falls down Bang-won's cheek.
As much as Young-kyu's death pains him, his funeral will give them the opportunity they need. All his former comrades in battle and fellow soldiers will gather to see him off, and they'll use them to create the army they'll need to do the unthinkable.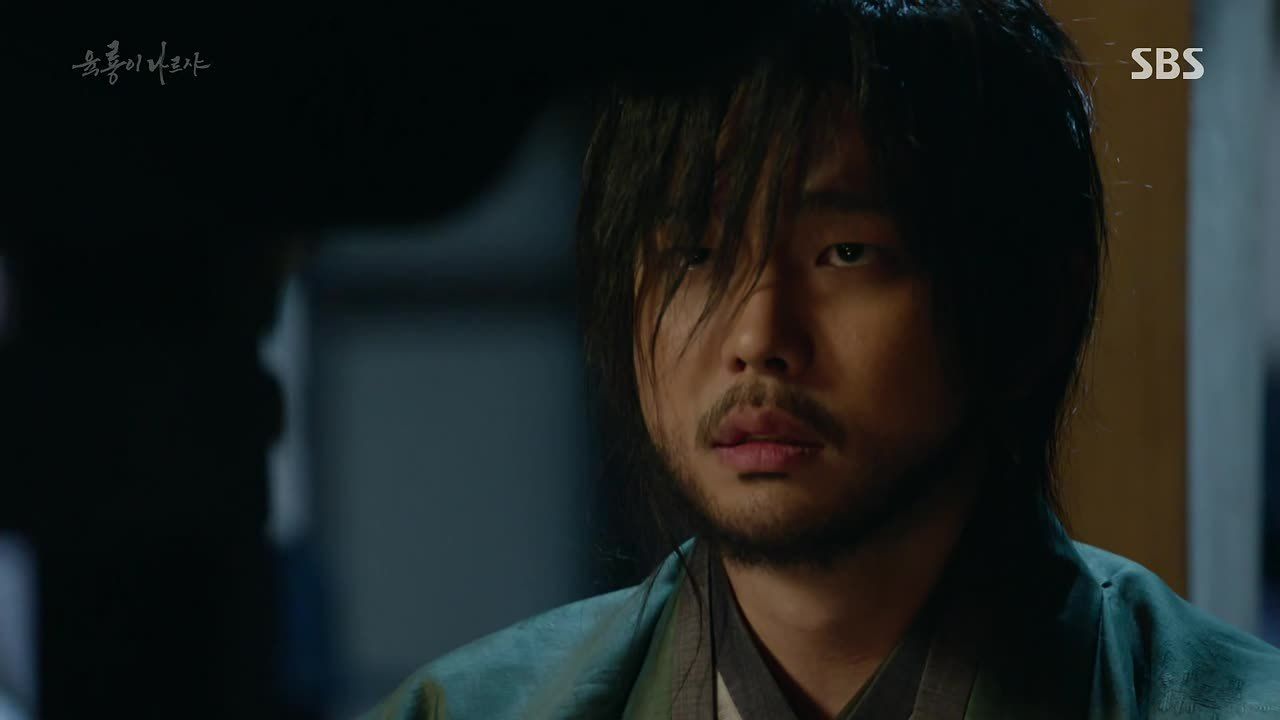 Boon-yi ends up finding the not-so-secret weapons cache after following the bloodstains leading to it, and pays a visit to Young-kyu's funeral (presumably after seeing what was inside).
Moo-hyul sits desolately in front of his friend's memorial tablet, unable to keep from blaming himself for Young-kyu's death—if he would've just taken the opportunity he had to kill Sa-kwang, none of this would've happened. Da-kyung also blames herself, since Young-kyu was acting on her behalf when he was killed.
During his meeting with the military officials who fought with and knew Young-kyu, Bang-won doesn't stop them from thinking that Jung Do-jeon had a hand in his death, since that kind of thinking can only help his cause.
They'll use the forty-nine day mourning period to their advantage, by holding secret meetings under the guise of gathering for the usual rituals performed in the interim. But they may not get to be as clandestine as they're hoping, since Jung Do-jeon stops by the funeral, sees the scores of shoes outside the meeting room, and immediately knows who's inside.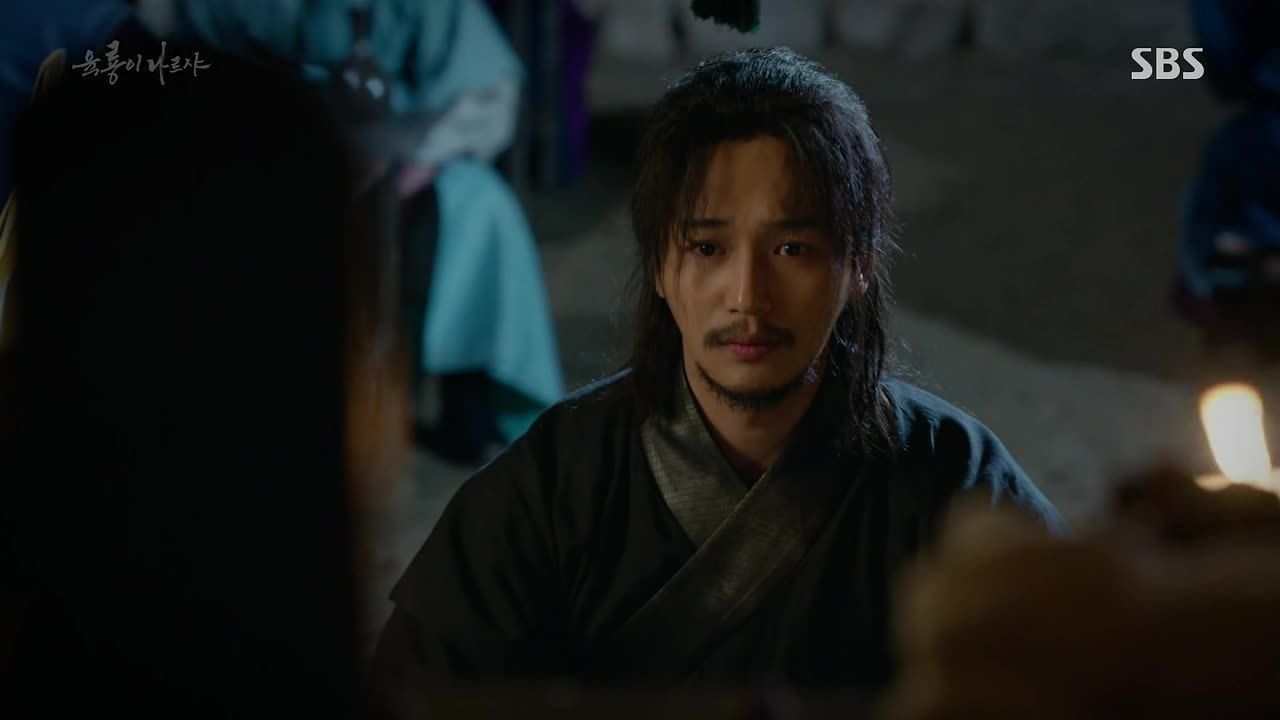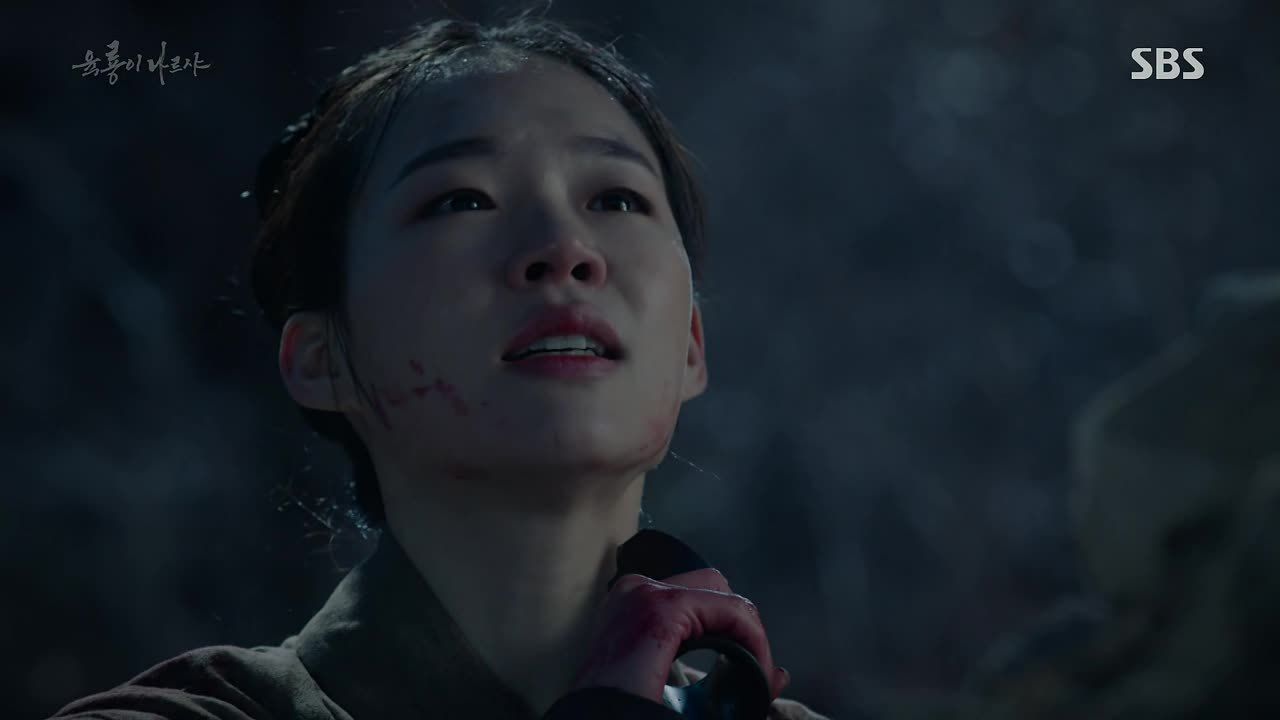 Seeing Bang-ji at the funeral, Moo-hyul can't help but wonder if he'll end up fighting him… and if he does, he's worried he'll lose.
No sooner does he mention Sa-kwang's culpability in Young-kyu's death to Bang-ji do we cut to her piling stones on top of the child Eun-ho's grave. Ok Ajusshi, the former King Gongyang's family member who'd gone into hiding with her, is revealed to have been discovered and killed, and it's almost too much for her to bear. She considers ending her own life, but stays her hand in the end.
Boon-yi expresses her sincere condolences to Bang-won, but wastes no time in revealing that she's seen the weapons storage shed in Banchon. Bang-won feels immediate guilt for pulling her into a situation he never wanted her in, remembering when he'd told her that all he wanted was for her to be happy.
Now, because of him, that outcome is looking less and less likely. Even so, he refuses to move the weapons he's stored there, since he might need them in the future. She can turn him in if she wants, but he knows she won't. The threat that Banchon wouldn't be able to escape looking complicit with his crimes is heavily implied.
He even admits that should the day come where he has to use those weapons, it would be difficult for him not to just for her sake. Which basically means that though he cares for her, she's on her own.
Jung Do-jeon acts sympathetic toward Bang-won in order to try and probe for information concerning the circumstances of his death, only to be interrupted when Yeon-hee arrives with news that the Hongwu Emperor has died. Similarly, Jukryong arrives to deliver the same news to Bang-won.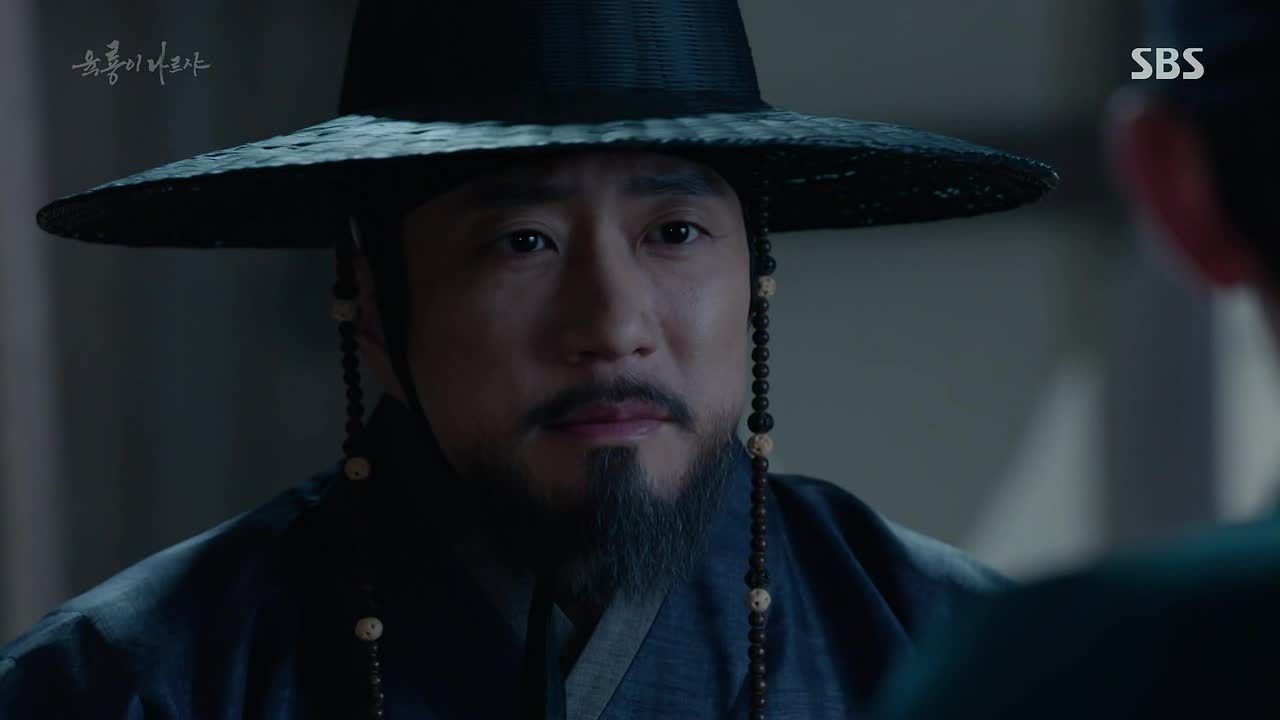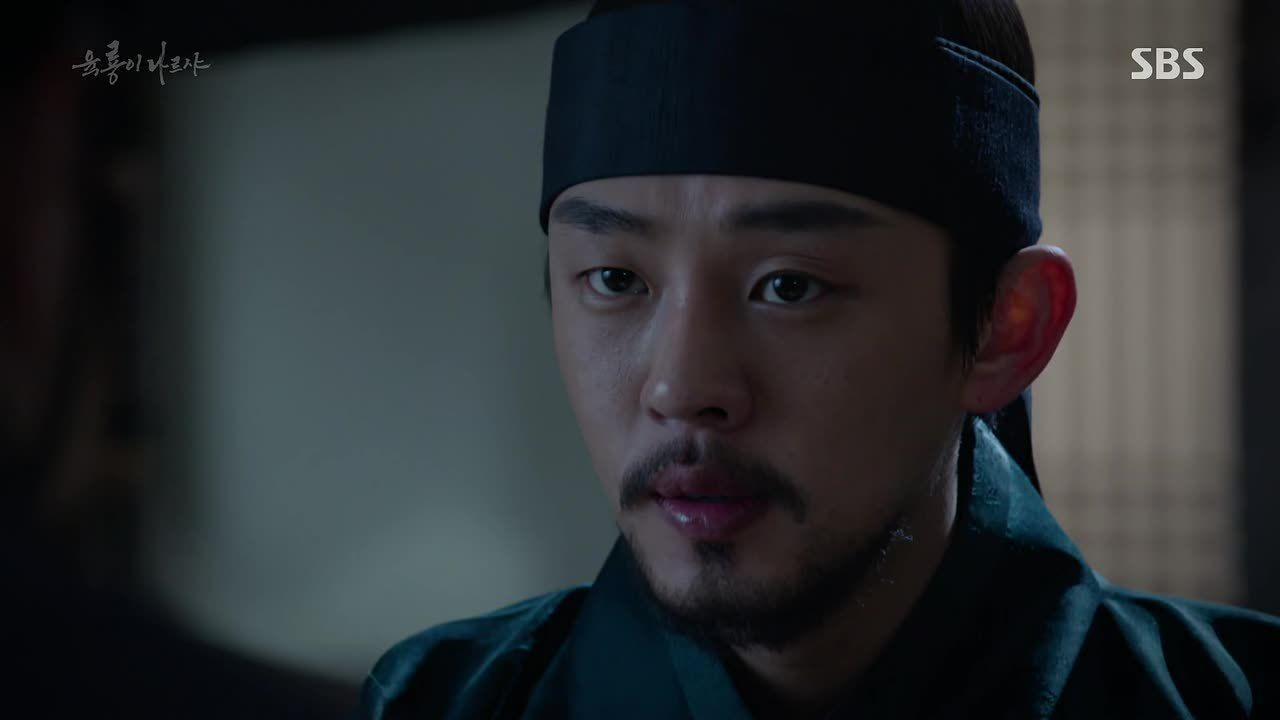 This happened a lot sooner than both parties were expecting, which means that Jung Do-jeon will have to act fast to get his troops to Liaodong. Bang-won's counterproposal sends a shockwave through his supporters—he wants to kill Jung Do-jeon, Officer Nam, and Bang-seok's father-in-law before the Liaodong expedition can even begin.
Ha Ryun brings up the logistical problems with this plan, the least of which being that they don't have the private army to mount such a campaign. Even with the soldiers they've squirreled away, storming the palace just doesn't seem feasible. Still, Bang-won reminds Ha Ryun of his job, telling him to strategize some way out of their predicament.
Upon hearing news of the Hongwu Emperor's death, King Taejo calls all his sons to meet with him in the palace. He thanks sons Bang-gan and Bang-gwa for their help on the battlefield in the past, and Bang-won for resolving issues with Ming on their behalf.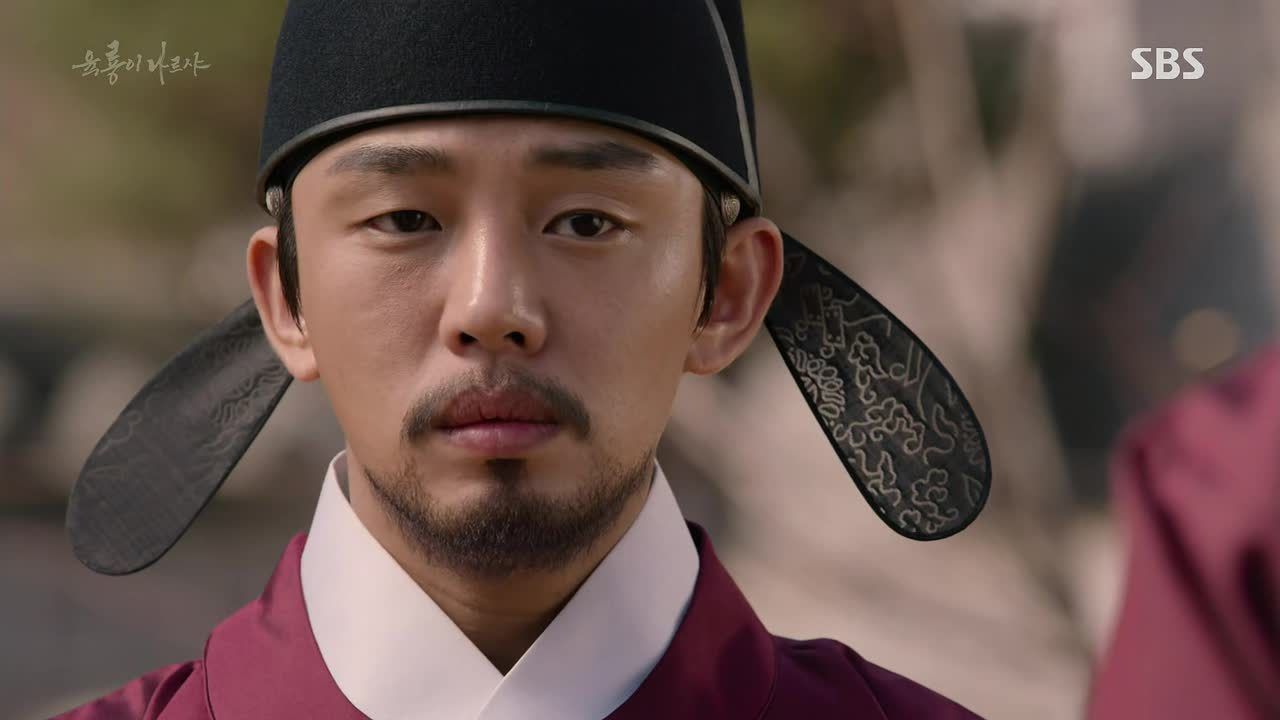 Which is why he needs their help again… for the war in Liaodong. His sons aren't the only ones opposed to the move—Jo Joon is also completely against Jung Do-jeon and the Liaodong Expedition.
Crown Prince Bang-seok congratulates his older brothers on enjoying their fathers' trust, unaware that all of them are against the move. Bang-won seems most affected by his younger brother's presence, since he can't escape looking into the eyes of a boy he's already decided to kill.
Ha Ryun has found a loophole that will allow Bang-won to bring at least five hundred soldiers into the capital without attracting undue notice, though what remains unknown is whether that date will come before the troops leave for Liaodong. Only if it comes before does Bang-won have a chance of stopping the war.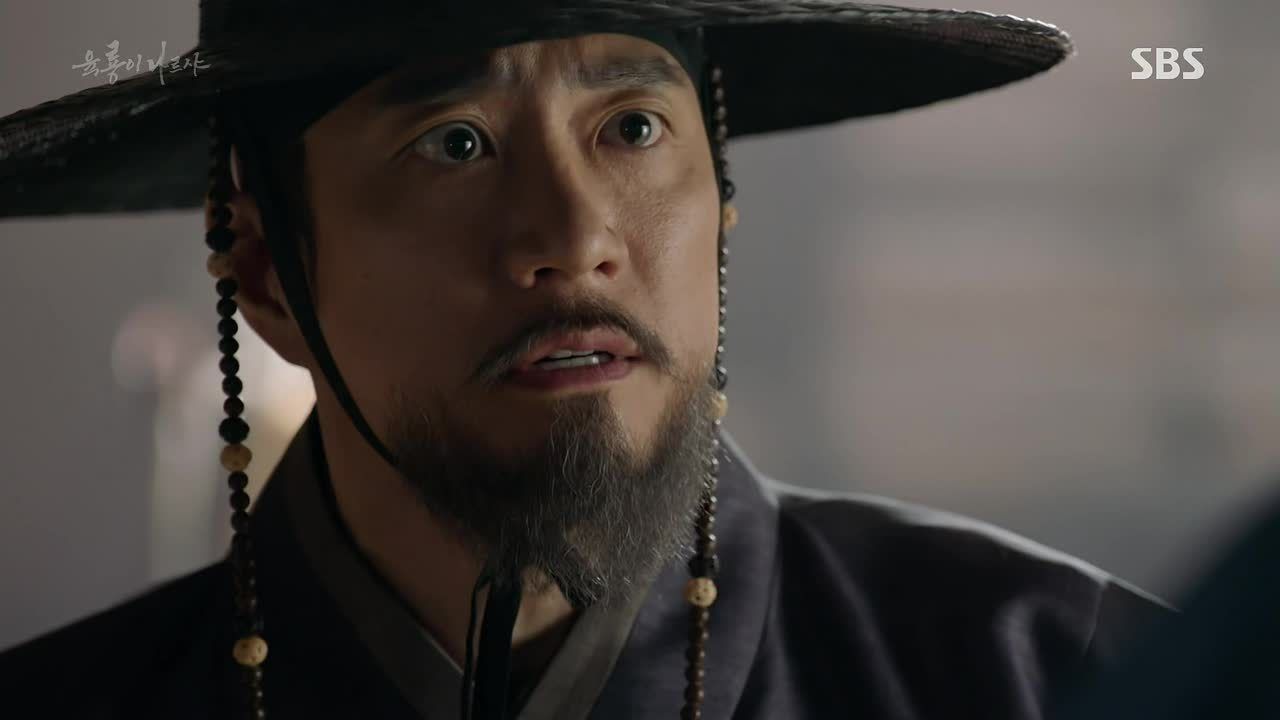 After picking a date for the conquest, Jung Do-jeon has the huevos rancheros to be offended when his brother suggests using Hidden Root members to drum up support for the war effort.
That's not what he created a secret society for, Jung argues, practically with his hand over his heart. He created Hidden Root as a checks and balances system on the power of the sadaebu, and also to check the king's power should he ever forget the tenant of minbon [the people are the root of the nation]. How dare his brother suggest using Hidden Root for anything but the ninety-nine other uses Jung Do-jeon already assigned to it? For shame!
Meanwhile, Boon-yi ends up doing exactly as Bang-won predicted she would, when she cautions Gab-boon against telling Jung Do-jeon about the weapons storage. Not only would it implicate the whole of Banchon, it'd put Grandma, Moo-hyul, and the two of them at risk. She has to do what's best for her people, which is what Bang-won is counting on.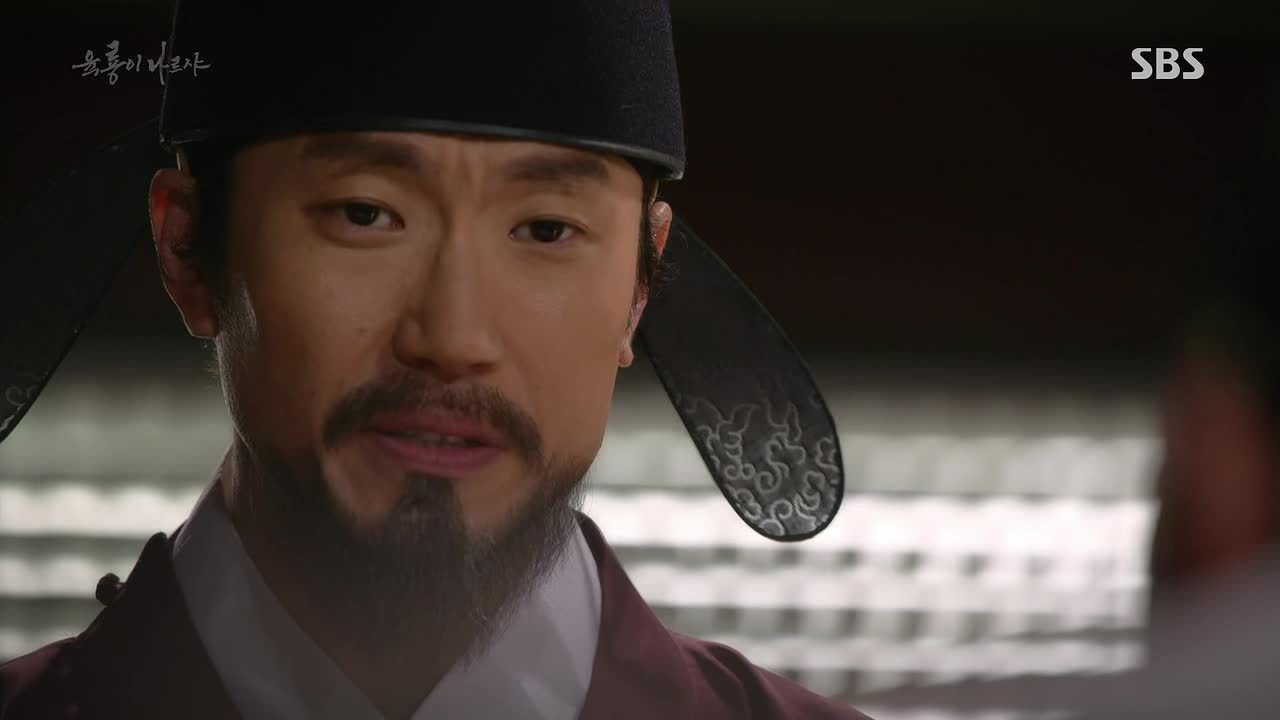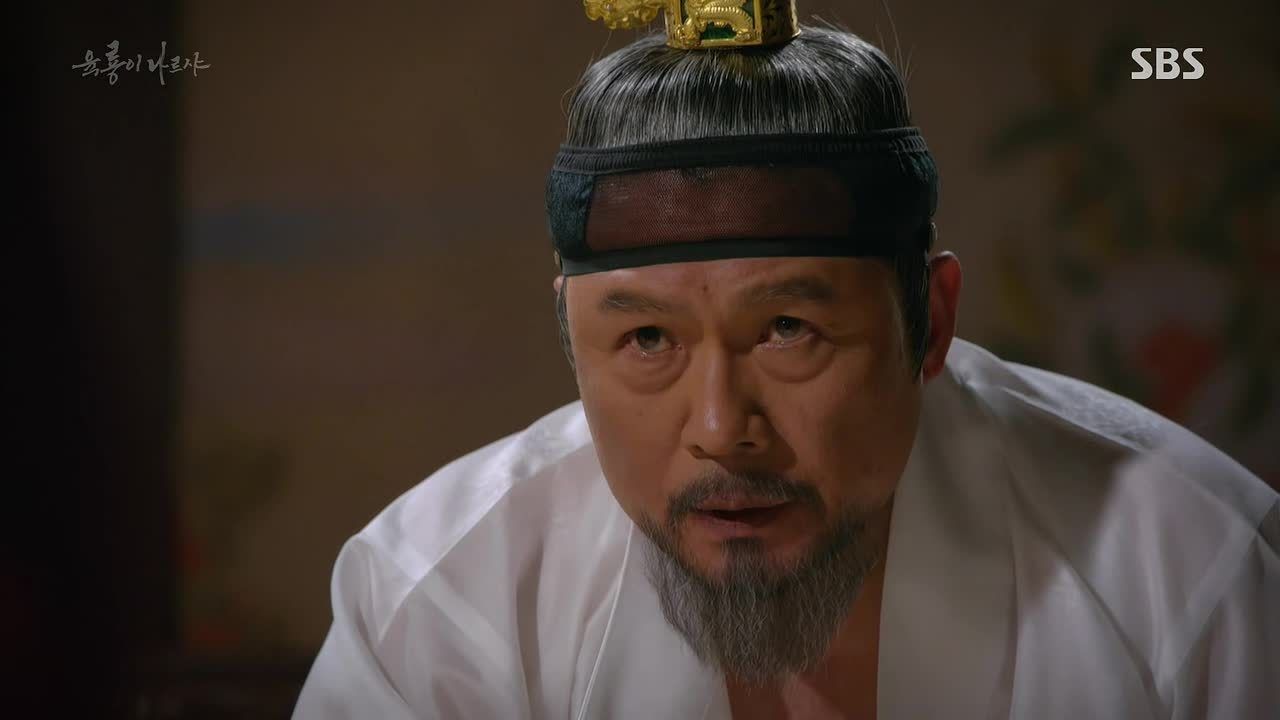 Against the judgment of his advisors, King Taejo is fully intent on leading the Liaodong expedition with his army, despite his poor health as of late. He knows Jo Joon is against the decision, but doesn't want him to resign from his post because of it.
Healthy disagreement is good, and besides, he needs to leave someone behind who can take care of Bang-seok. The other princes will be going into battle with him—they just don't know it yet.
But they all find out in short order when they receive the royal command to do so, along with the warning that they're not to reveal the departure date to anyone. Right now, the troops are set to assemble in front of Sukjeongmun Gate on August 20th.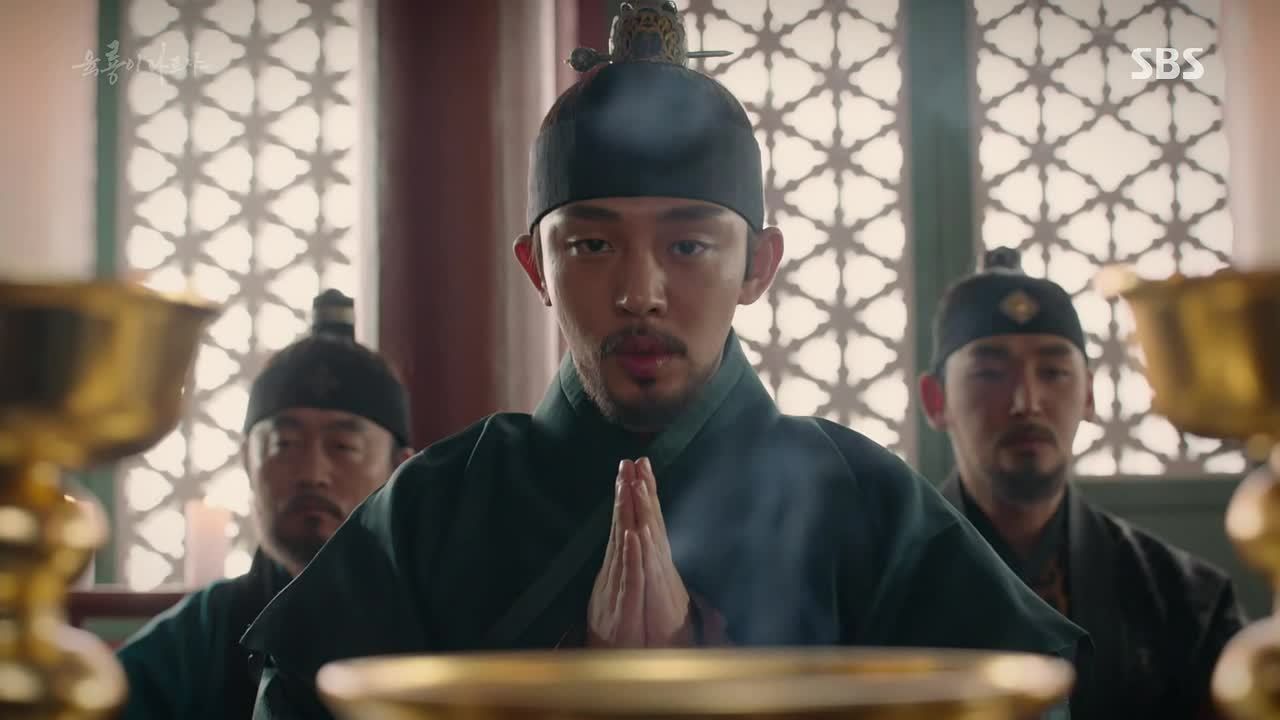 Now, all Bang-won can do is hope that Lee Sook-beon and his army can come before the 20th… but Moo-hyul's arrival quickly puts a damper on that hope. The soonest they can get their army into the capital without arousing suspicion is the 26th.
Which gives them seven days to come up with an alternate plan, even though the risks will be much greater without an army to support them. Bang-won tells his cohorts this, then seeks an answer from Young-kyu, whose funeral rites they're using as an excuse to meet in secret.
He has his answer when he goes home, telling Da-kyung that he'll make his move on Jung Do-jeon tonight. They'll have to get their weapons cache out of Banchon without being caught, and if Jukryong is right, then luck may be on their side.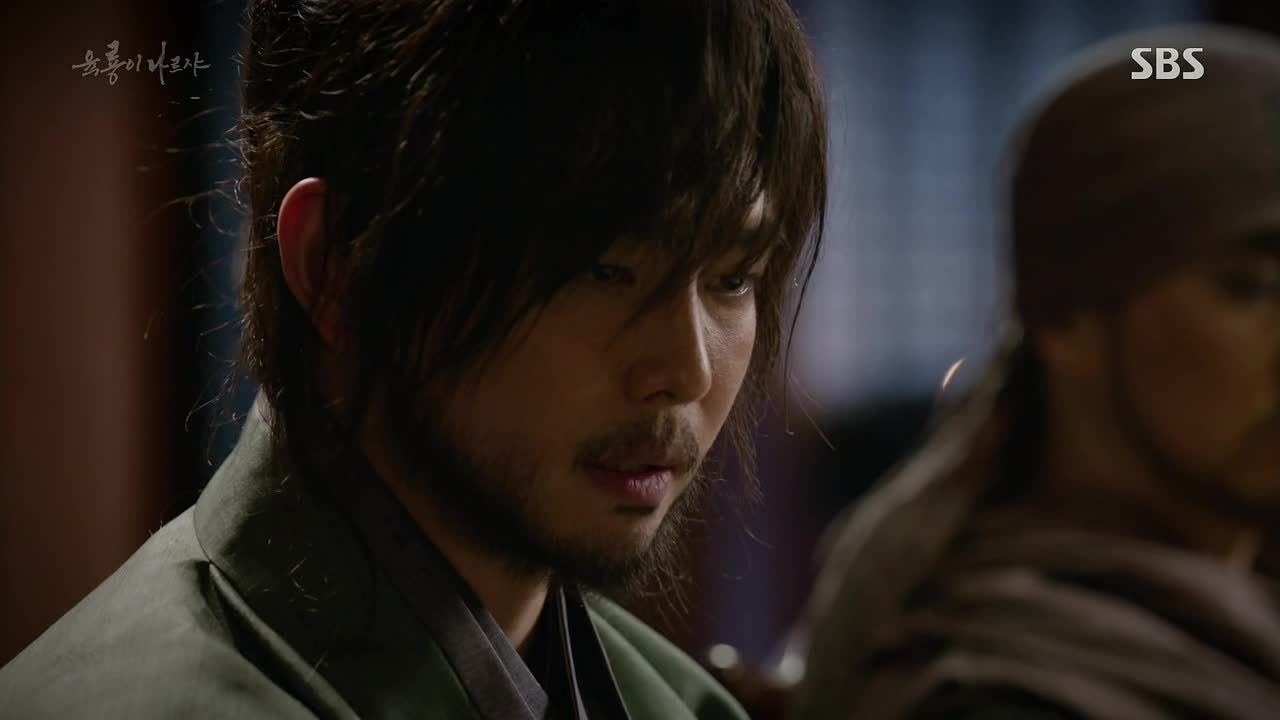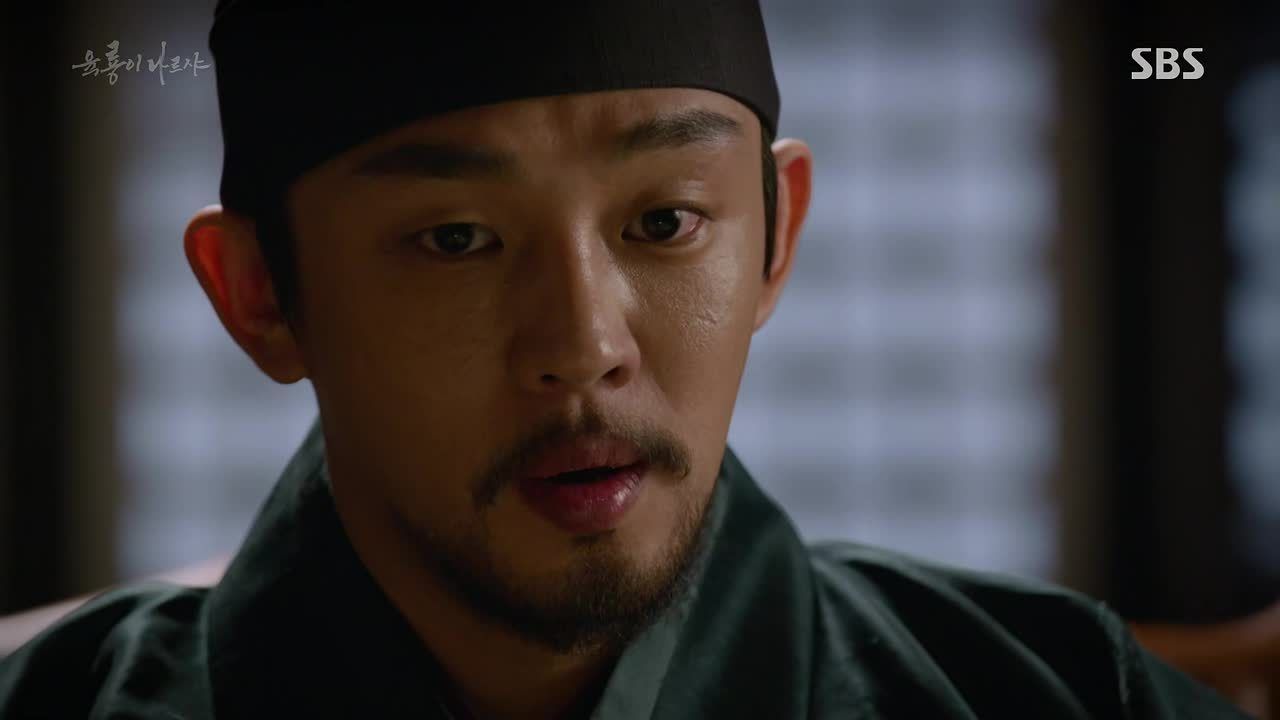 He says this because King Taejo's condition (he's suffering from boils, it seems) has forced Jung Do-jeon to set the departure date back by seven days, which gives Team Bang-won enough time to get his army inside the capital. Should Bang-won fail, Nameless will abandon him and put a stop to the war by burning the army's food supplies.
Though they only have one day between their army's arrival and the departure of the national army for Liaodong, Bang-won plans to use it to the fullest. Their plan won't succeed if they can't kill Jung Do-jeon, Officer Nam, and Bang-seok's father-in-law, so that's their first priority.
But in order to accomplish that, they'll need Bang-ji out of the way, which is where Moo-hyul comes in. Poor Moo-hyul seems to already know what Bang-won is going to ask of him, and it's doubtful that anyone there caught the brief tear he shed. Aww.
Everyone is given a job to do before they're to act on their big plan, and Bang-won gives them the same advice Ha Ryun once gave him about laying low in the meantime. Not like he ever followed that advice anyway.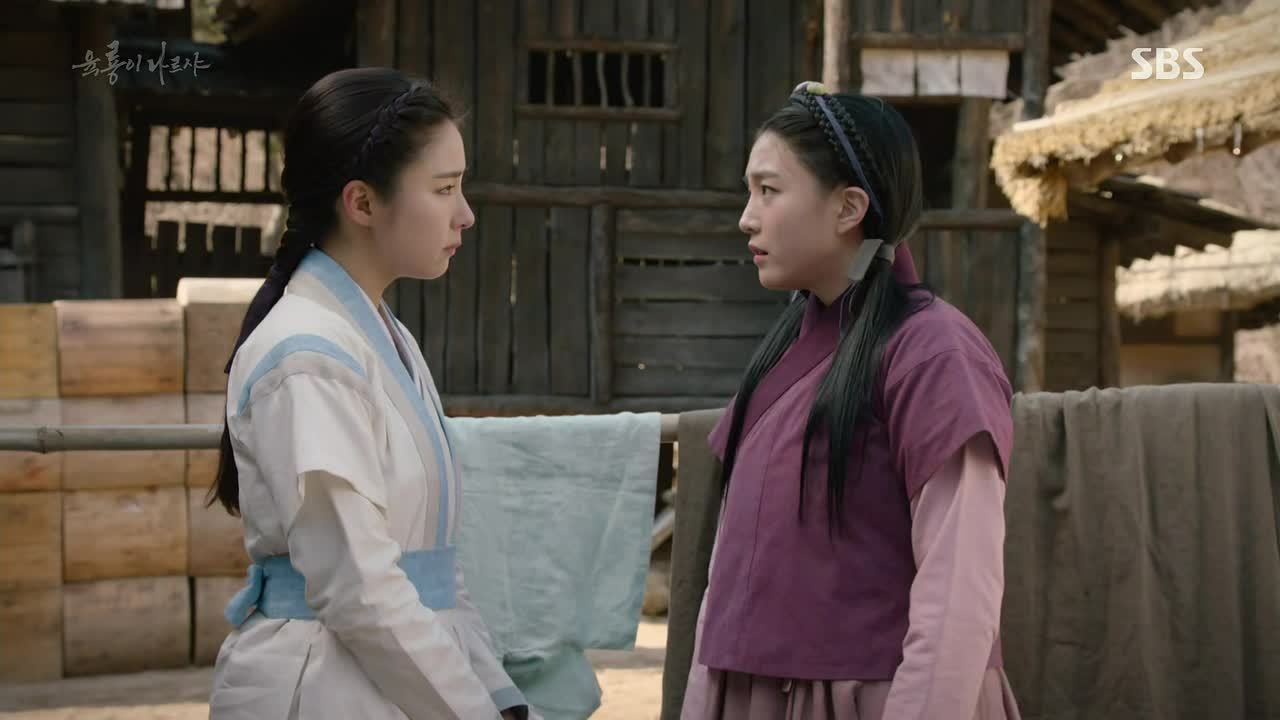 Fast forward six days to the day before the army's departure, which is also the day Team Bang-won plans to enact their master scheme. Boon-yi and Gab-boon know that this is the last day Bang-won has to act, so they can only try to be prepared. What will happen to Banchon because of his actions is something they can't predict.
Sinister Minister Woo Hak-joo stalks the halls of Sungkyunkwan like he's missed his calling to be in a horror movie, and the fact that we keep getting snippets of his presence should tell us that he'll be important soon.
Jung Do-jeon receives well wishes for his upcoming crusade from his little nephew, JUNG KI-JOON, which might sound familiar—he'll grow up to become the main villain (and arguably one of the greatest villains of all time) in Tree With Deep Roots.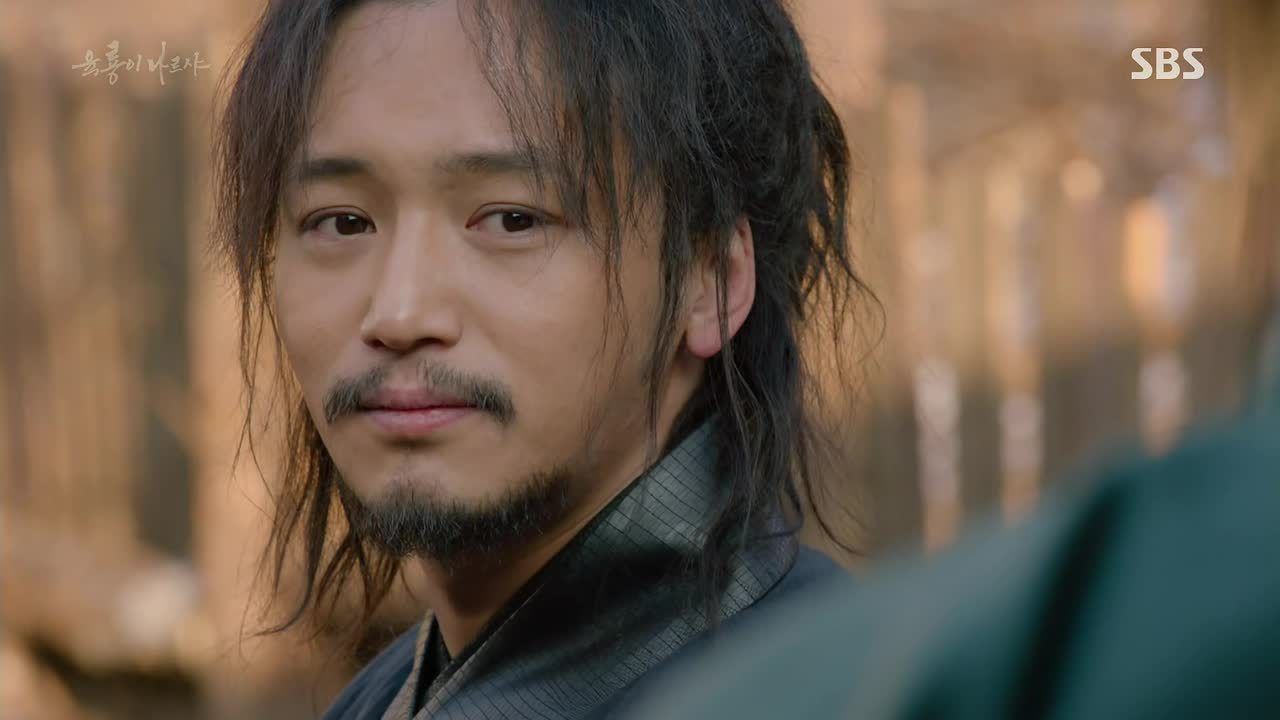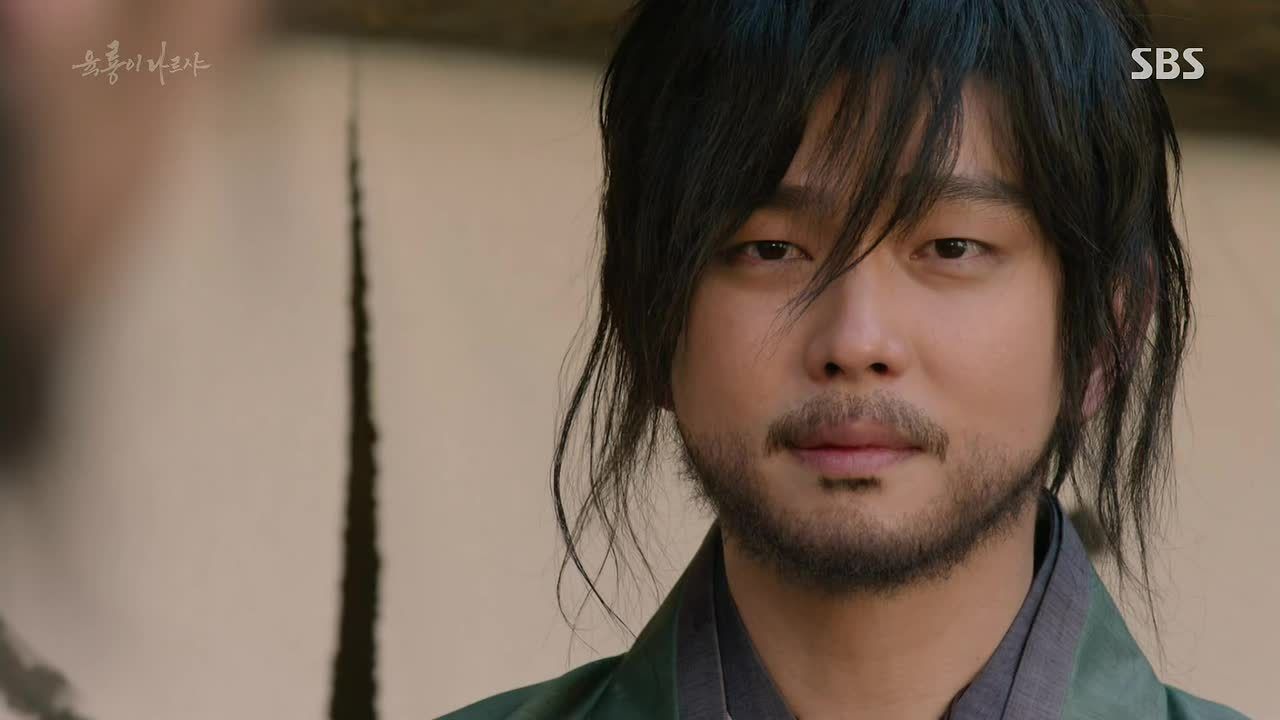 Grandma pulls Bang-ji away from the table to give him a charm she bought for both him and Moo-hyul, in order to protect them from harm in the upcoming expedition.
Moo-hyul's heart breaks a little when he sees how much Grandma cares for Bang-ji, and even knowing what's to come doesn't stop him from returning the small smile Bang-ji sends his way.
Of course, Jung Do-jeon picks today of all days to compliment Boon-yi on the way she's been running Banchon thus far, which I'm sure isn't helping the guilt she must feel over harboring weapons in secret.
Since they're being candid, though, she decides to ask if the minbon idea is really true, which means revealing to Jung Do-jeon that she overheard him during his secret Hidden Root meeting.
He doesn't seem too perturbed that she overheard, and takes to explaining the core belief behind minbon: "In the hearts of the sadaebu who practice politics, I meant that the people must be the sole root of the nation. But the day when the people become the root and core of this world… is likely still far away."
As for why, he tells her that it's because common people don't have the time or freedom to make real contributions or change when they're too busy being the manufacturing backbone of the country. "They are too busy to be awoken. Some may learn to read. For many others, it would be impossible." (Hence the creation of Hangul that would come later.)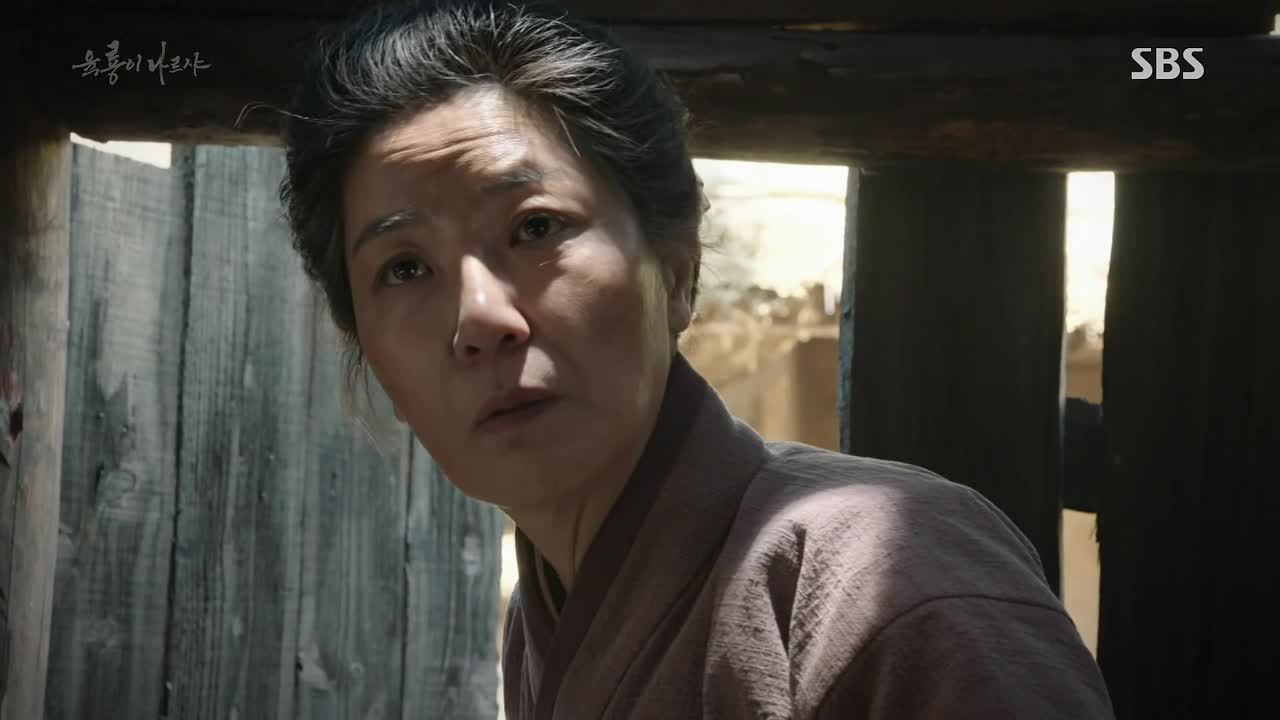 Moo-hyul and Master Hong work on smuggling the weapons out in straw packs, but apparently no one has learned their lesson from the last time someone chanced upon the weapons cache, since Grandma finds them in the not-so-secret shed.
Grandma is horrified by what she sees, leaving Moo-hyul no choice but to tell her that Bang-won plans to kill Jung Do-jeon tonight. Her first concern is that this means Moo-hyul will have to fight Bang-ji, a claim which he denies, since there's a separate plan to get Bang-ji out of dodge before they aim for Jung.
In desperation, Grandma takes Moo-hyul by the hand and begs him not to be a part of it. He's as gentle as possible as he tells her that he can't quit now, since this is not only his job, but his responsibility. He owes as much to Bang-won, since their family wouldn't be where they are without his help.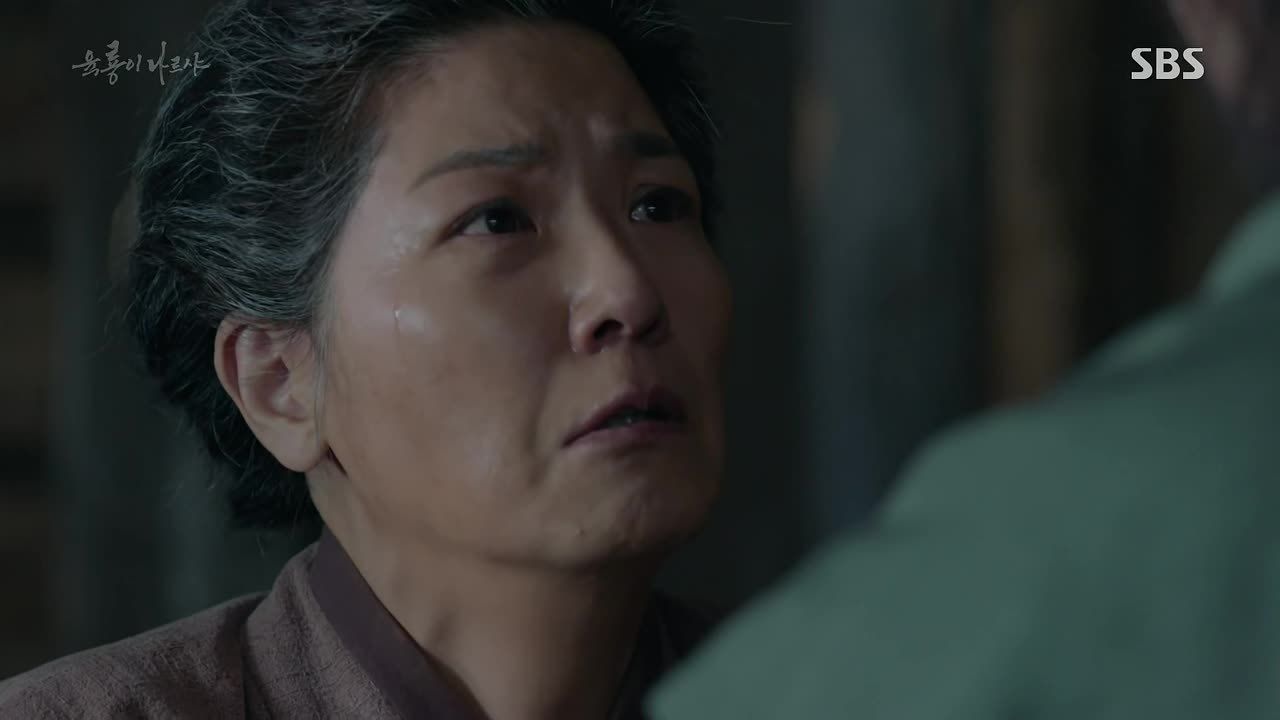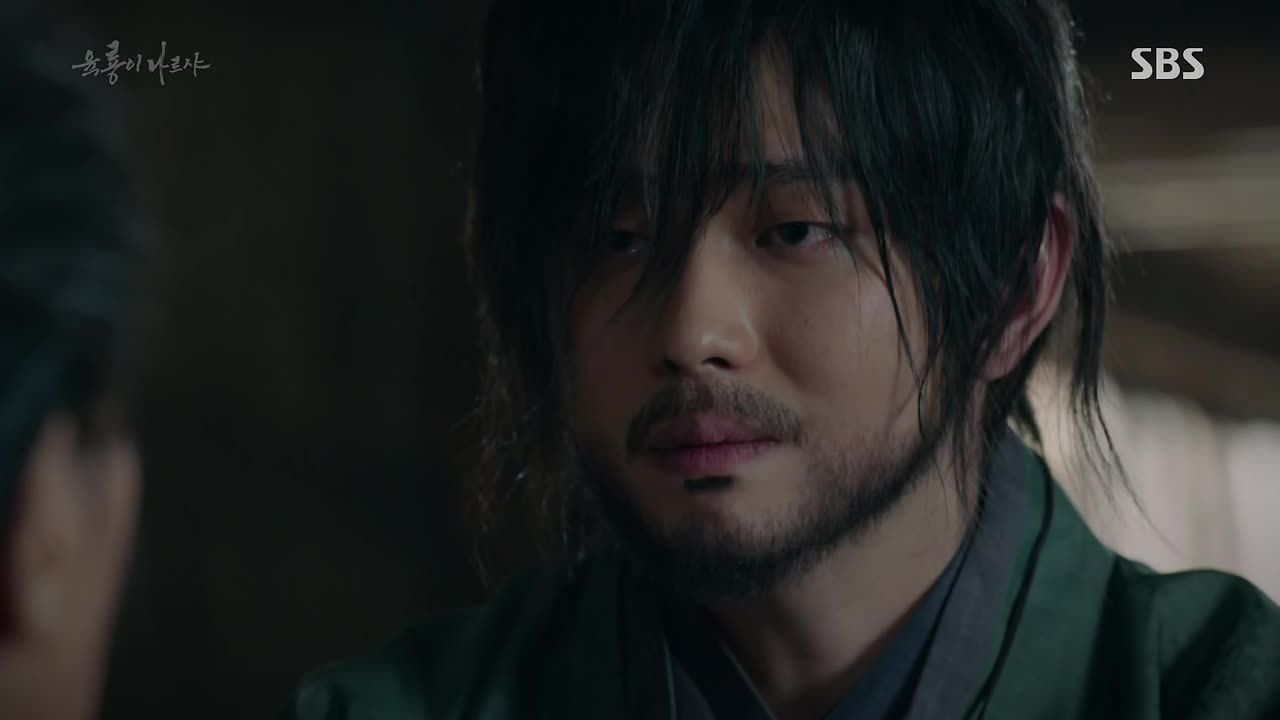 Since she can't get him to quit now, Grandma begs for him to promise that he'll quit after this work is done. He promises that he will, no matter what the outcome is with Bang-won's plan—though he makes her promise, in turn, that she'll take her grandchildren and run should Bang-won's plan go awry.
She does, and also volunteers to help smuggle the weapons out in the process. No, Grandma, no! Stop giving the show excuses to kill you too!
Boon-yi seeks to protect her oppa by having him promise to stay the night at her place, though he can only come after the long day's work is done. Meanwhile, everyone and their mother expresses curiosity at the ox-led cart Grandma and Master Hong are trying to unsuccessfully smuggle out of Banchon.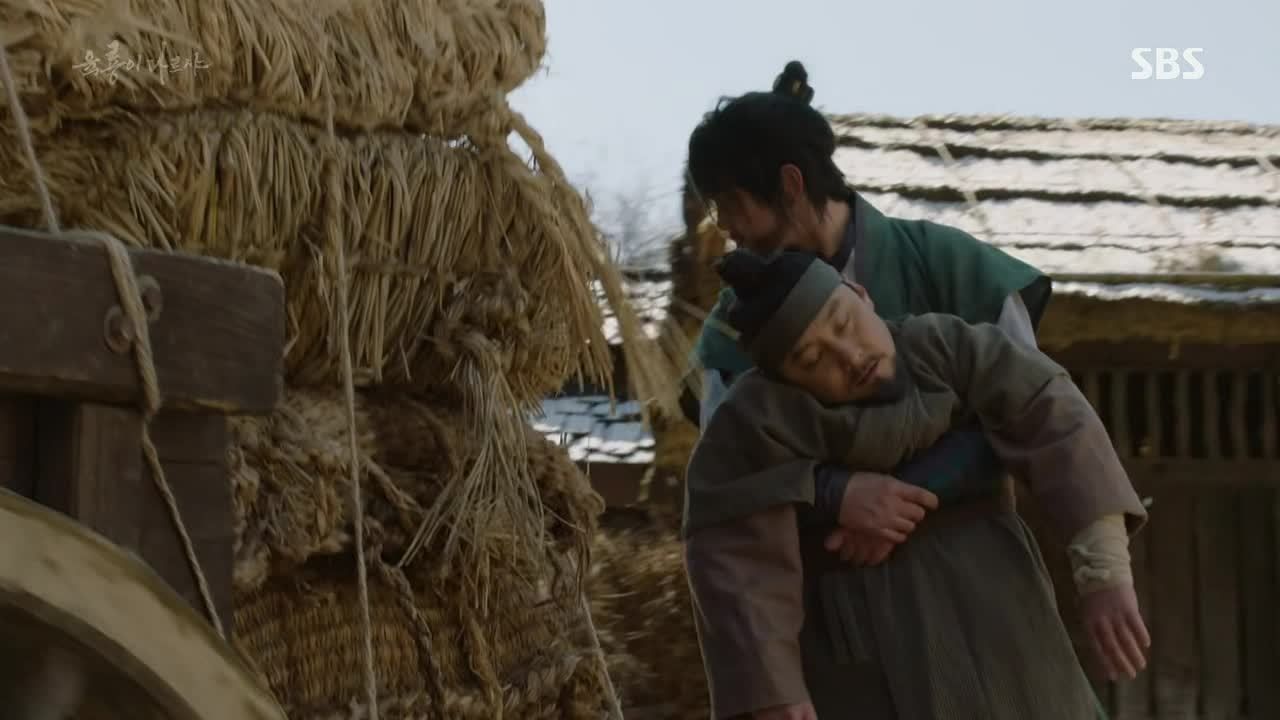 One of the passersby takes a sickle to the cargo when he suspects it of being more than just rice, which, despite being a thing no one would do, puts Grandma and Master Hong in a tough spot. Luckily, Moo-hyul knocks the man out and drags him off before he can sound the alarm.
Yeon-hee updates Jung Do-jeon and his supporters on the troop movements in Ming, specifically regarding Zhu Di's arduous path to the capital. She meets Bang-ji outside, and admits that she's frightened and worried for what's to come.
But in a move reminiscent of when she happily sewed his festival garb for them when they were children, Yeon-hee gifts him with a suit of armor she's made for him.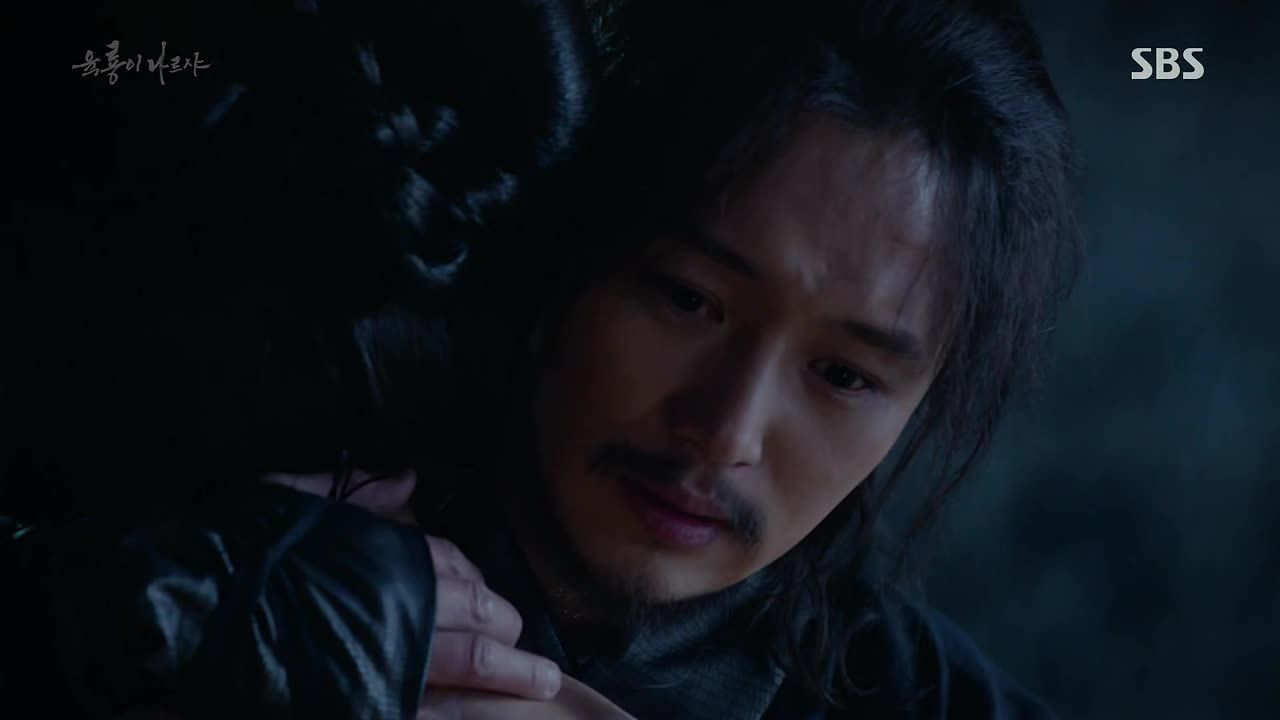 With tears in her eyes, she tells him that after the horrible trauma she endured after the festival, it's been difficult for her to make clothes without conjuring up those memories. Even so, she got through it all to make this set of armor for him, in the hopes that it would keep him safe in the trying times ahead.
Having not been nearly as thoughtful (boys), Bang-ji gives her the protection necklace Grandma gave him. He argues that she needs the protection more than him, but stresses that she's just borrowing it—she can return it to him when he comes back.
"When I return, then… will we be able to dream together?" he asks hesitantly. Then, with a tearful look from her, he steps in to wrap his arms around her. The contact shocks her at first, but she soon allows herself to return the embrace.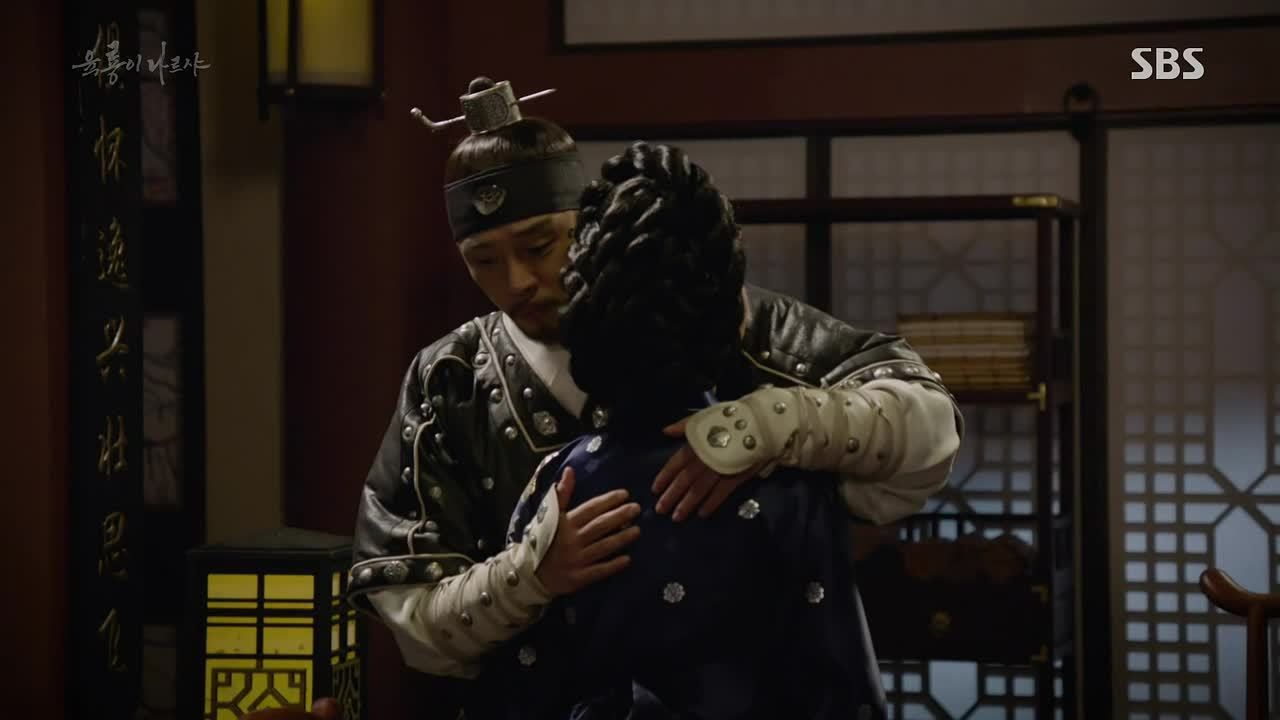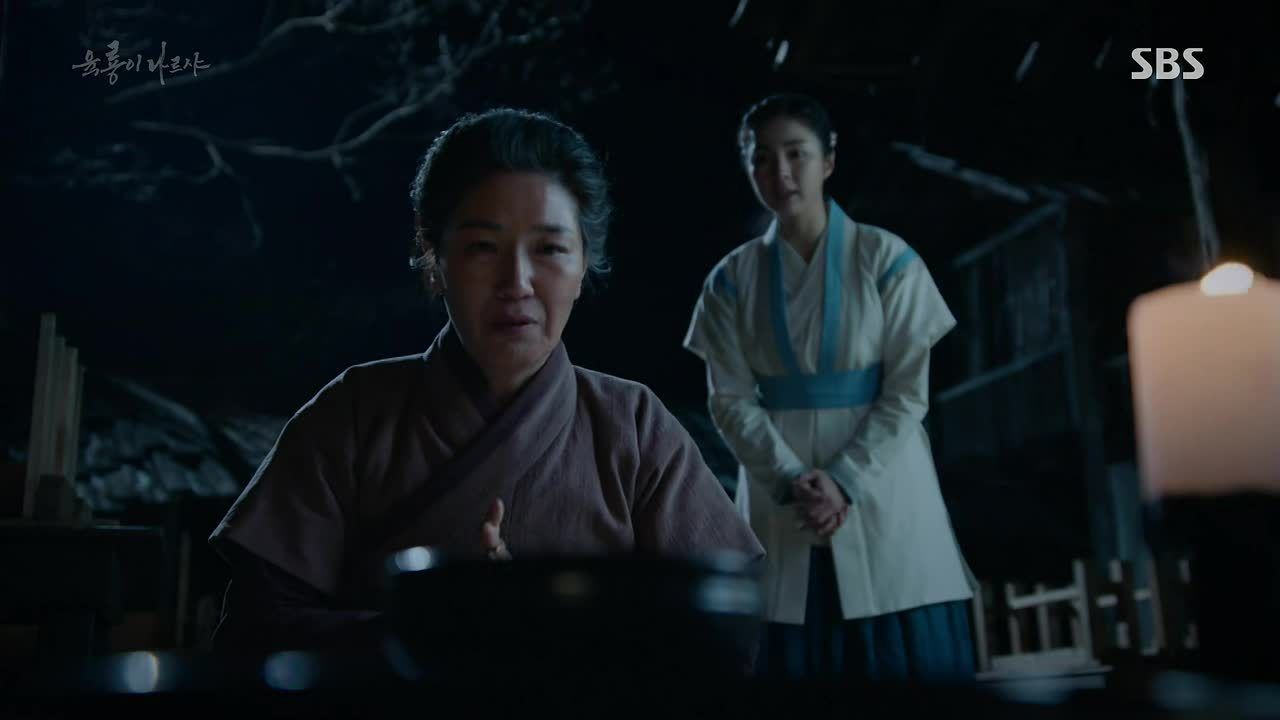 The curfew bell tolls ominously, which is Bang-won's cue to get started. Before he goes, Da-kyung tells him that she won't regret this night no matter what the outcome is. The hug they share is one of mutual support.
Jukryong's operatives kill any Hwasadan spies lurking about, successfully clearing a path for Bang-won as they go. As his soldiers begin to coalesce, Boon-yi finds Grandma praying and asks about the man Moo-hyul knocked out earlier.
Grandma has to lie that he's gone away in order to cover up the fact that he's tied up and gagged nearby, but Boon-yi doesn't seem to buy it.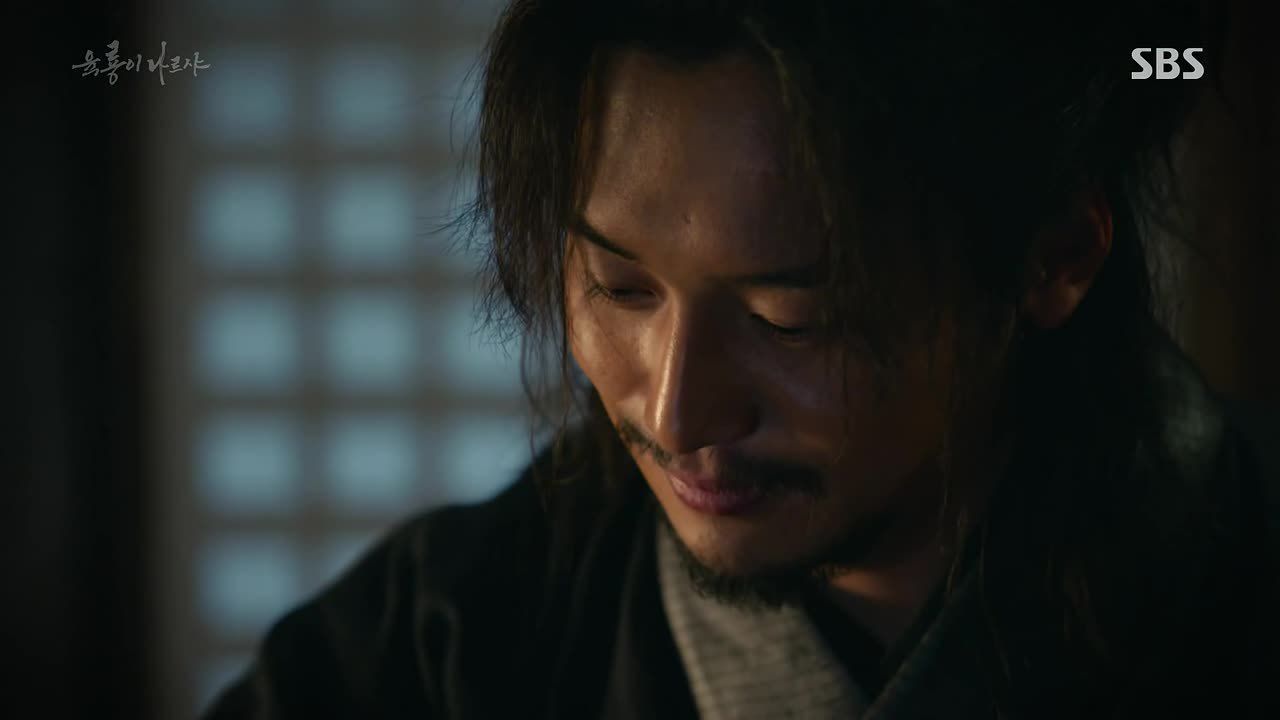 Bang-won and his men are joined in the street by more and more soldiers, with each official bringing their own small armies together as one. It's quite a sight to see the grim resignation on all their faces as they march toward their goal.
As Jung Do-jeon proclaims his daring war strategy to his own supporters, Yeon-hee seems to be walking a path that'll inevitably coincide with Bang-won and Moo-hyul's.
Whereas Bang-ji remains blissfully unaware as he admires the armor she gave him, his sister is not, and looks up as though she senses what's coming.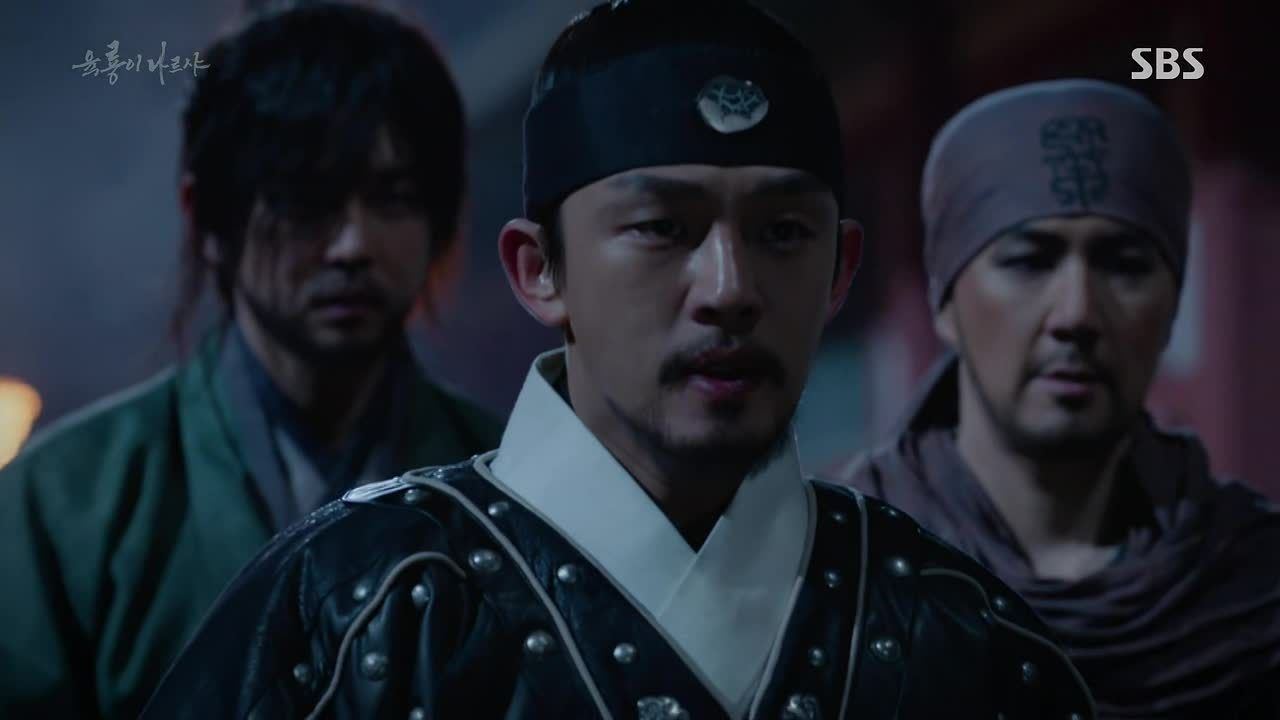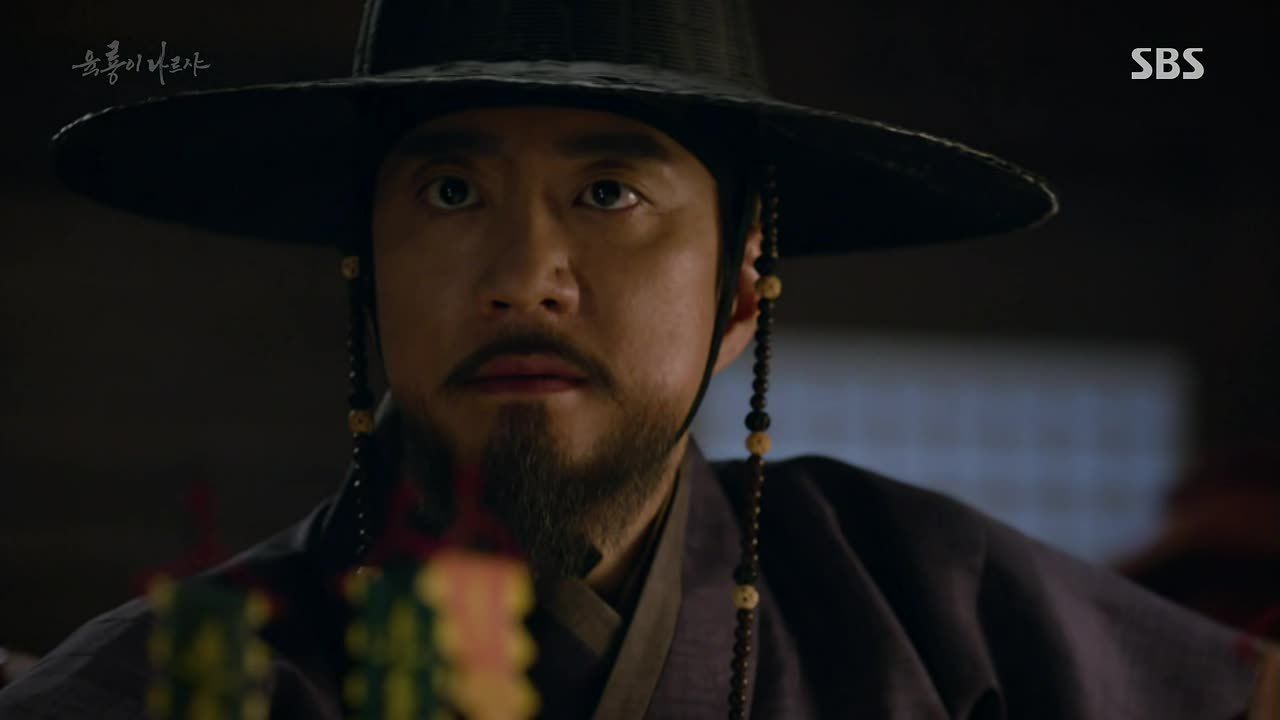 COMMENTS
Where are you, Next Week? Hurry up and get over here! Then again, I am a little hesitant going forward, if only because of all the extra time the show's been dedicated to previously sidelined characters. Because we all know by now that the only reason that starts to happen toward the end is to garner empathy toward those characters, which can then inevitably be used against us when/if/when they die.
In a way, having Tree With Deep Roots is like having a comfort blanket of sorts, since we can look to the characters featured in it and know the ones who should have a fighting chance at surviving. It's a form of cheating that I'm unabashedly okay with using, because without it, I'd be biting my nails worried about every character whose fate wasn't already guaranteed by history. But even then, I don't think we can let our guards down so easily—they'll already be expecting that. (*Dons tinfoil hat*)
As long as we're being honest though, this week was a bit of a letdown in terms of forward momentum, since it's not like they needed all this time to set the table for what's to come. There were nice moments in both episodes, and arguably more in yesterday's, but for the most part there was this inescapable feeling that we were just waiting. Likely because that's all everyone on screen was doing, but still.
It was good to see Bang-won back in his element when it comes to strategizing, since he takes to dangerous schemes like a fish to water. The way he used Young-kyu's death for his own means was eerily reminiscent of how Jung Do-jeon spun Jung Mong-joo's death in his favor, though his direct reaction to the murder is still puzzling. Is it that he didn't care to know who actually killed his lifelong companion because he wouldn't be able to do anything about it? I guess you'd need an entire army ready to do your bidding in order to—… OH WAIT.
But fine, let's take it on good faith that Bang-won had much bigger fish to fry, and that Bang-ji didn't know Young-kyu well enough to go hunting the best swordswoman who ever existed down. Moo-hyul's inaction we can chalk up to guilt, though he's not as easy to read as he used to be lately. He certainly wasn't lying when he made his initial promise to Grandma, but I can't tell who he was lying to when he assured her that he and Bang-ji wouldn't end up fighting each other. Either he genuinely believes that to be true, or he's just hoping it will be. And if it's the latter, no one would blame him.

RELATED POSTS
Tags: Byun Yo-han, featured, Kim Myung-min, Shin Se-kyung, Six Flying Dragons, Yoo Ah-in