Six Flying Dragons: Episode 50 (Final)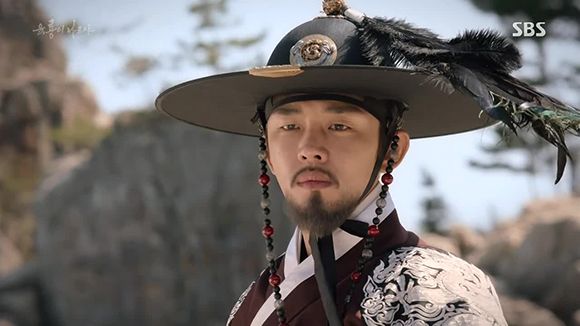 Alas, the end is finally here. It's been one hell of a journey, and Six Flying Dragons delivers a solid finale for an altogether solid, engaging show that I'm still not ready to let go of just yet. Weirdly enough, I didn't go into this finale with the usually omnipresent fear that one hour could ruin everything, but maybe it was out of assurance that we were in very sane, capable hands. That the show didn't betray that trust, or its viewers, is an achievement in and of itself. Counting every other achievement aside from that, well, you get what we've spent the last six months watching: Awesomeness.
SONG OF THE DAY
Byun Yo-han – "무이이야 (Muyiyiya)" from the OST [ Download ]
Audio clip: Adobe Flash Player (version 9 or above) is required to play this audio clip. Download the latest version here. You also need to have JavaScript enabled in your browser.

FINAL EPISODE RECAP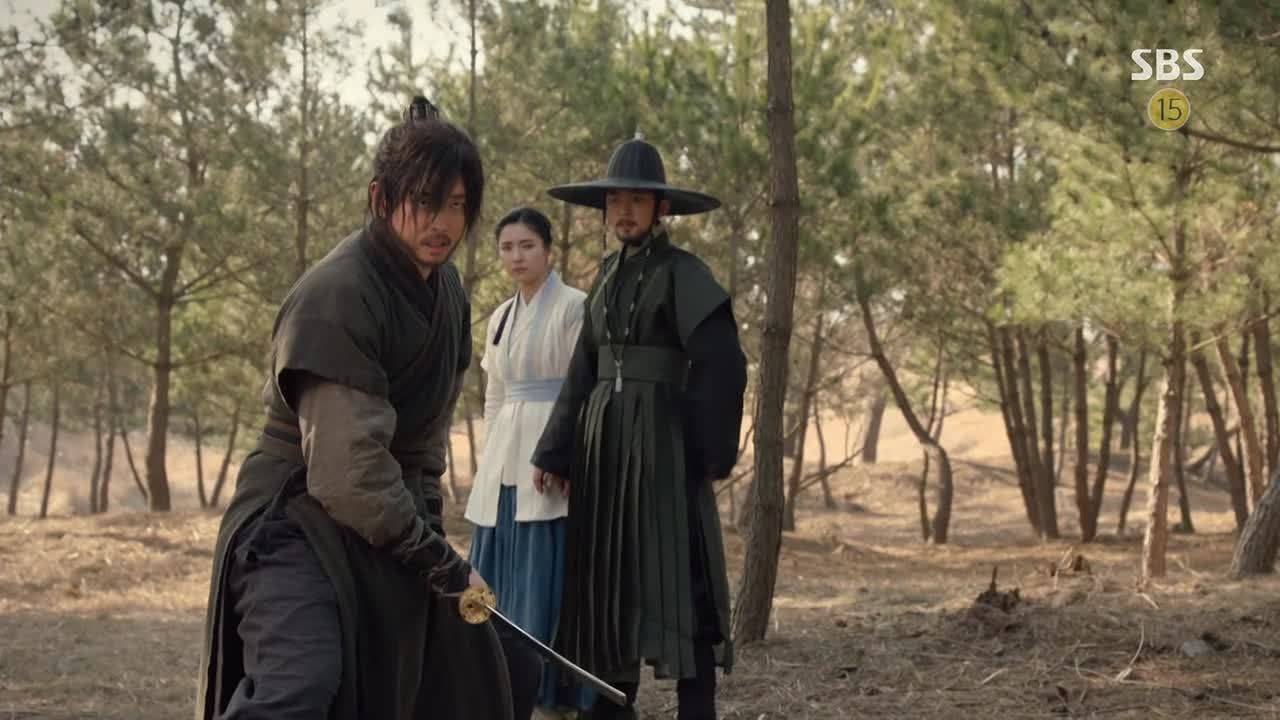 After making his grand entrance, Moo-hyul stays behind to fight Gil Sun-mi in order to give Bang-won and Boon-yi time to escape. Gil notices instantly that Moo-hyul is much stronger than the last time they met, but will that be enough?
As their fight rages on, so does the one between Sa-kwang and Bang-ji, which is more like a deadly dance than any battle we're used to seeing. Like Moo-hyul, Bang-ji is just buying time so that his mother can escape, which comes as a surprise to Yooksan, who still thought Yeon-hyang didn't know who her son was.
Sa-kwang and Bang-ji seem pretty evenly matched, with both of them drawing first blood at the same time. But Bang-ji's nervous that Sa-kwang isn't hesitating at all, which means she cares little for what happens to her. Likewise, Sa-kwang thinks the same about Bang-ji.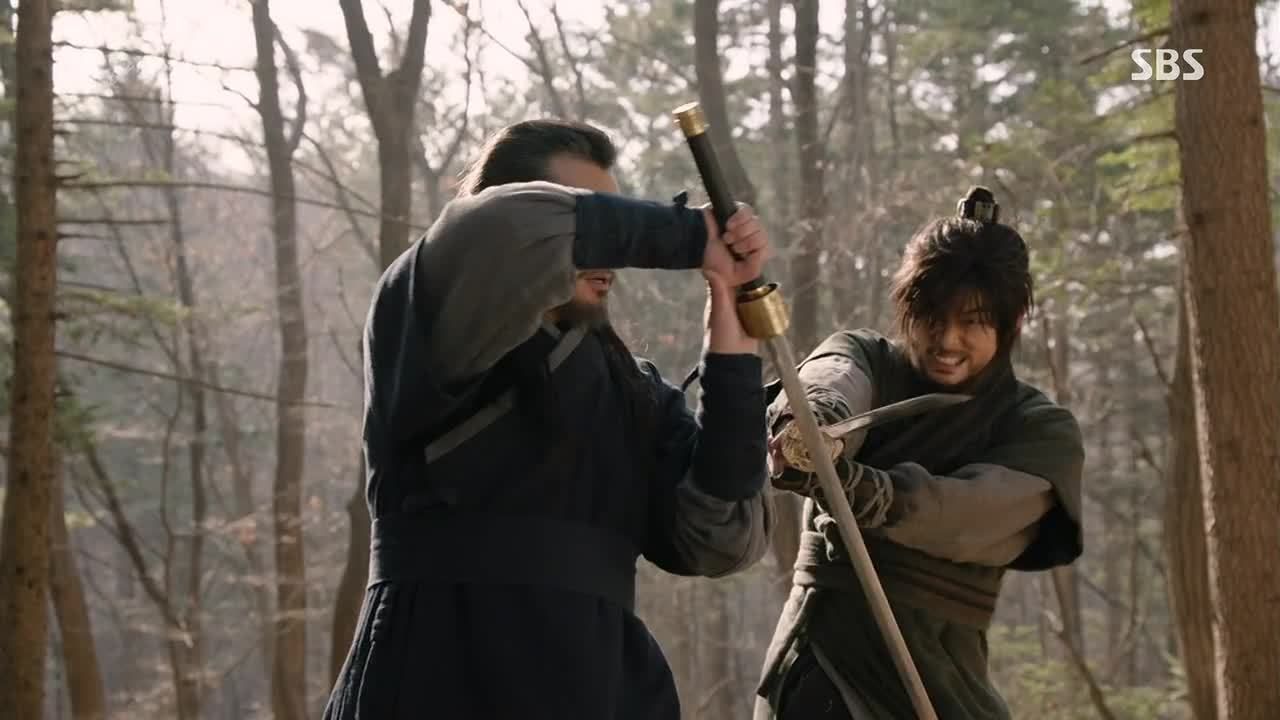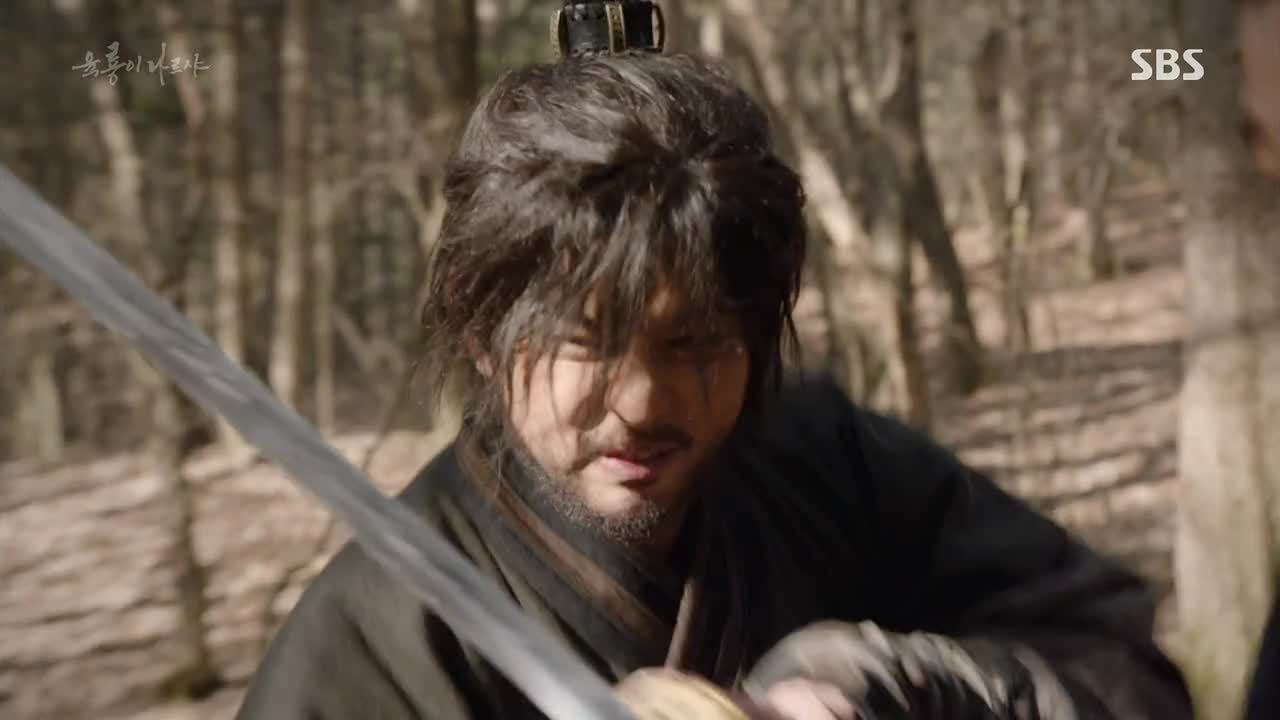 Moo-hyul's fight with Gil Sun-mi is more a battle of brute strength, with each sword clash producing sparks until Gil's sword is ultimately broken in half. Unfazed, he picks up both pieces of his sword and declares he won't go easy on Moo-hyul anymore. Moo-hyul is unafraid, since his greatest strength comes when he's protecting someone else.
Speaking of, Ha Ryun brings a contingent of soldiers to save Bang-won from Nameless' thugs. (I was wondering where he went.) Boon-yi goes with them, though she's worried about the fate of both her mother and brother.
Gil Sun-mi meant it when he said he'd be in this to win this, as he spins toward Moo-hyul in a whirlwind of sharp steel. He thinks the battle's won when he draws first blood, but Moo-hyul overcomes him with strength and technique to land a blow on Gil's thigh.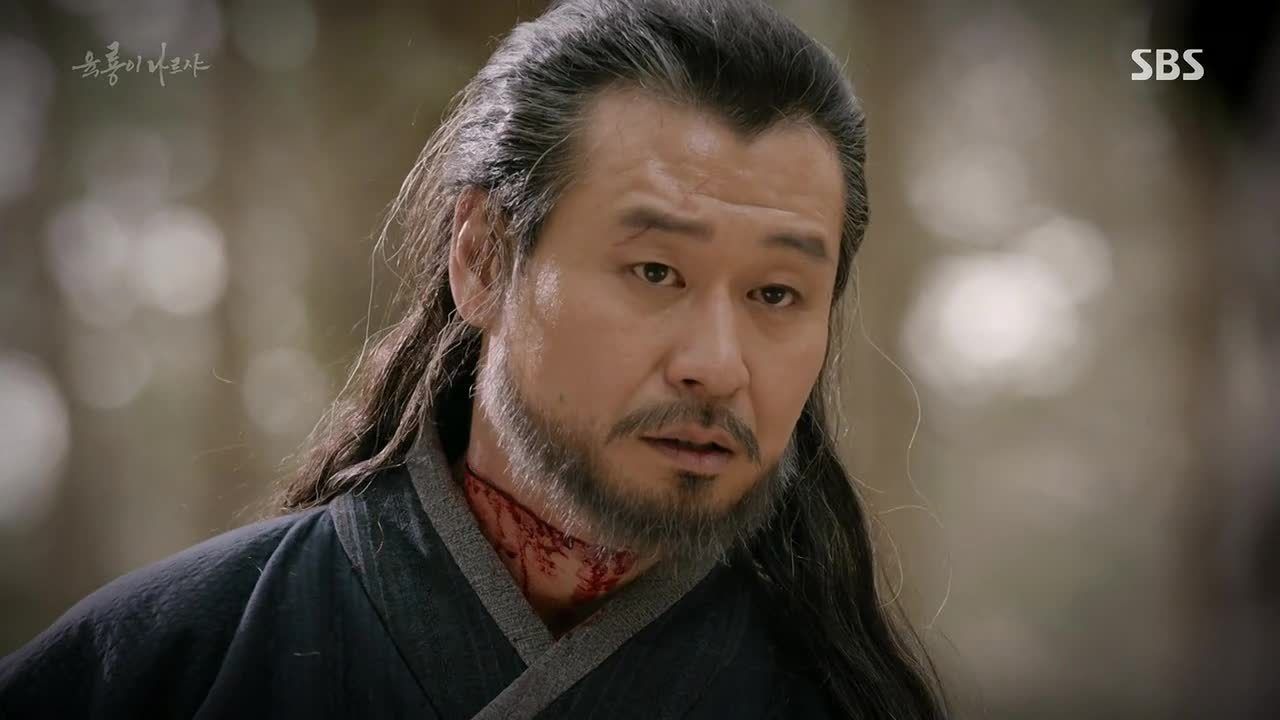 Noting that Master Hong will have to attend another one of his pupils' funerals by the day's end, Gil Sun-mi spreads his stance to brace for Moo-hyul's next attack. But by having Moo-hyul deflect the one end of his sword he launches at him, he's able to use the distraction to stab Moo-hyul with the other end. Right in the chest.
Moo-hyul pushes him off, spins, and slashes. For a moment, the two stand, neither knowing who was really wounded, until a line of red blood appears on Gil Sun-mi's throat. He looks at Moo-hyul in bewilderment, as the warrior pulls aside his robe to reveal that his blade didn't pierce through the protection amulet Grandma gave him. (Ah ha, the ol' Pocket Protector. Knew that thing would come in handy.)
With Gil Sun-mi mortally wounded, Moo-hyul runs off to find Sa-kwang. Yeon-hyang finds Gil still clinging to life, allowing them one final Moment where he apologizes for lying to her about her children, and for not being able to protect her till the end.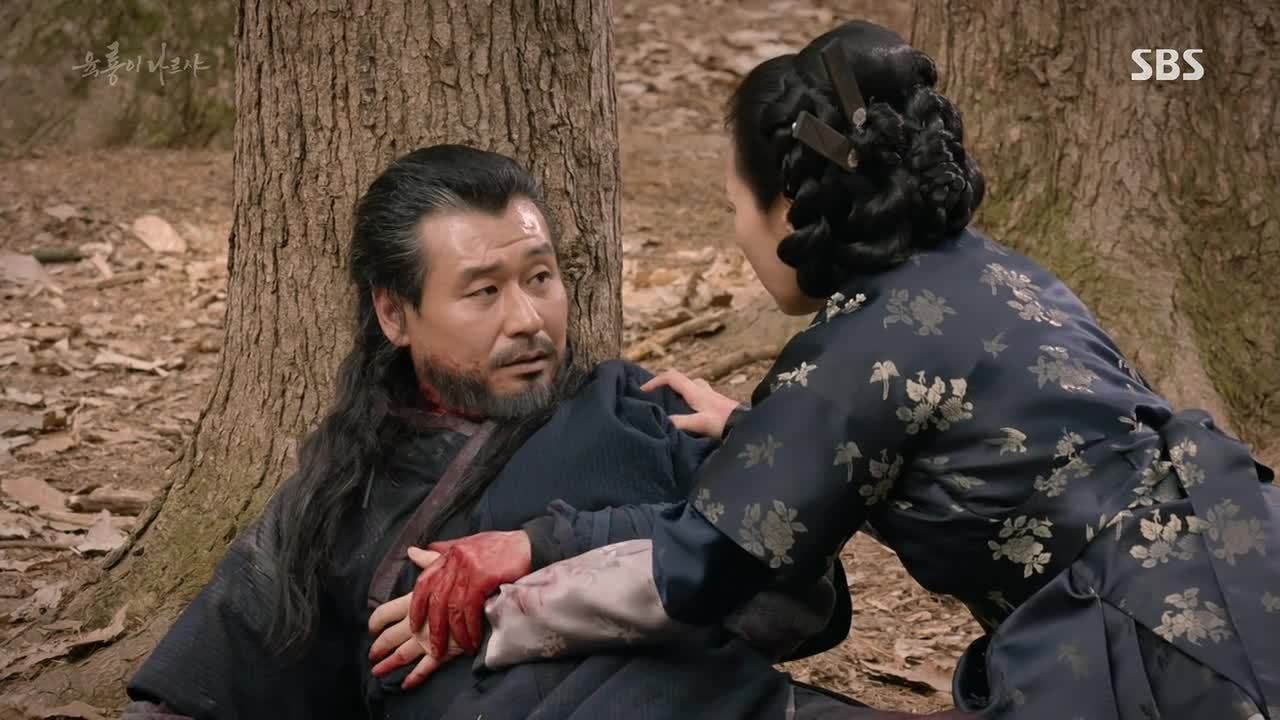 But Yooksan, who knows he's been caught on his lies, decides to try assassinating Yeon-hyang to cover it up. Gil Sun-mi sees him approaching before she does, and with the last ounce of strength he has, he kills Yooksan.
And then, he dies. Yooksan still has some breath in him (since no one dies instantly), and uses it to defend his actions of the past as being for the good of Nameless. Yeon-hyang makes as if to finish the job herself, but Yooksan dies before she can. Ineffective till the end, eh?
Just when it looks like Sa-kwang might be getting the upper hand, it's Moo-hyul to the rescue—although he isn't there to rescue Bang-ji, but to take revenge for Young-kyu. Sa-kwang is out for revenge as well, and in order to get it, she has to kill Bang-won and Nameless for what they did to her beloved King Gongyang.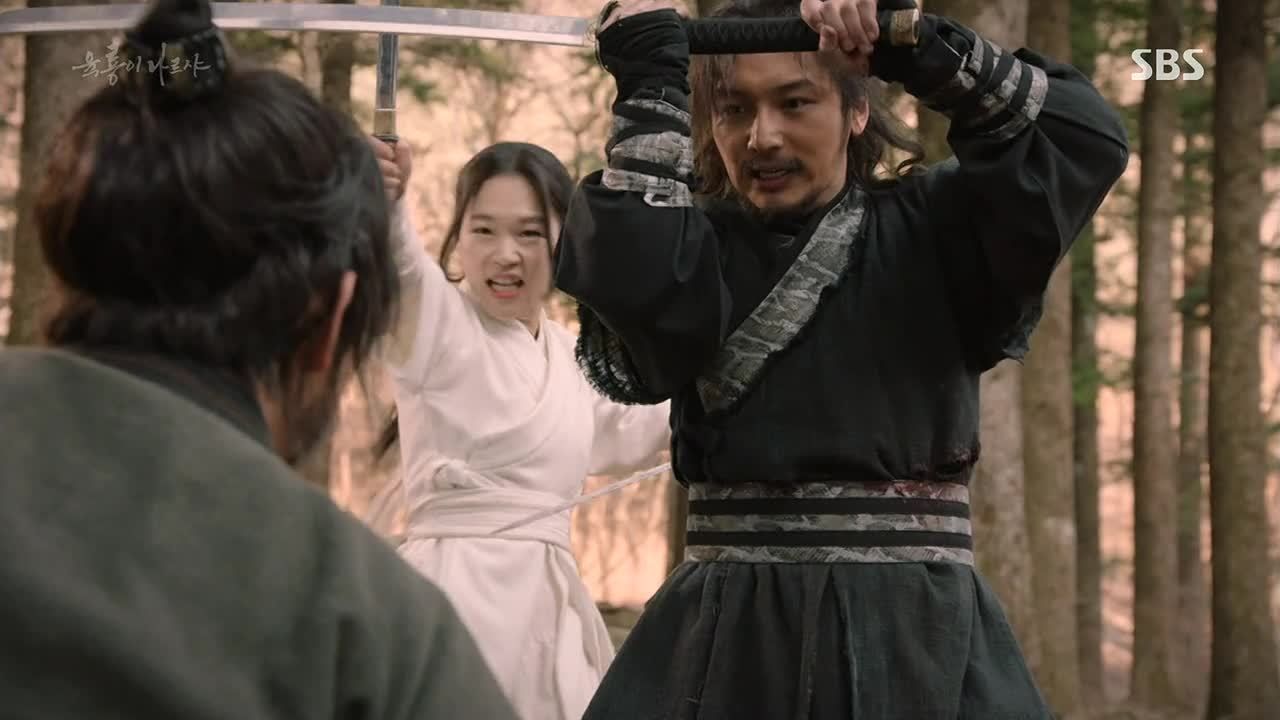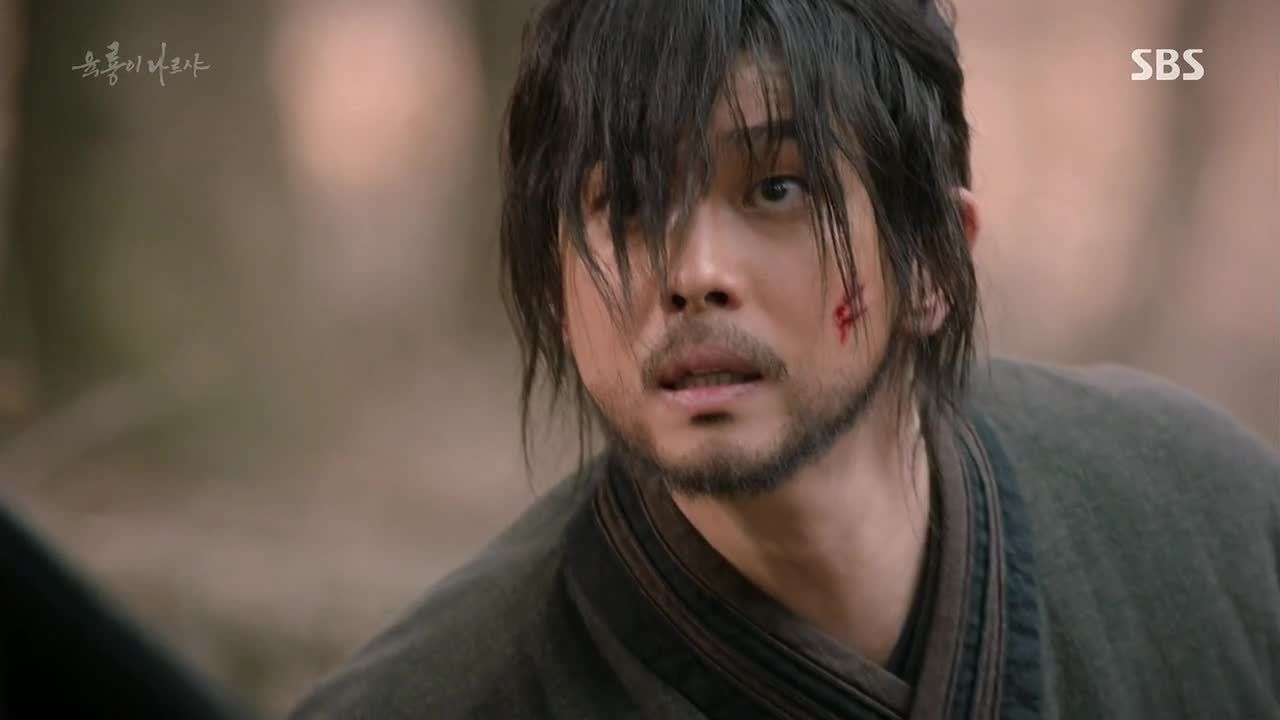 She flies at the two of them with renewed vigor, her movements almost too fast to see. Pulling out all the stops, she lands simultaneous blows on Bang-ji and Moo-hyul, but is stopped from possibly killing Moo-hyul by Bang-ji's intervention.
An unspoken agreement passes between the two of them then, and soon enough they're working in tandem to defeat Sa-kwang. The three warriors dance and spin around each other, but at last, Moo-hyul and Bang-ji are able to land two hits.
Sa-kwang goes stumbling back, the white of her robes suddenly erupting with streaks of red blood. She falls to her knees before them, lamenting that she's a criminal who still couldn't protect anyone in the end.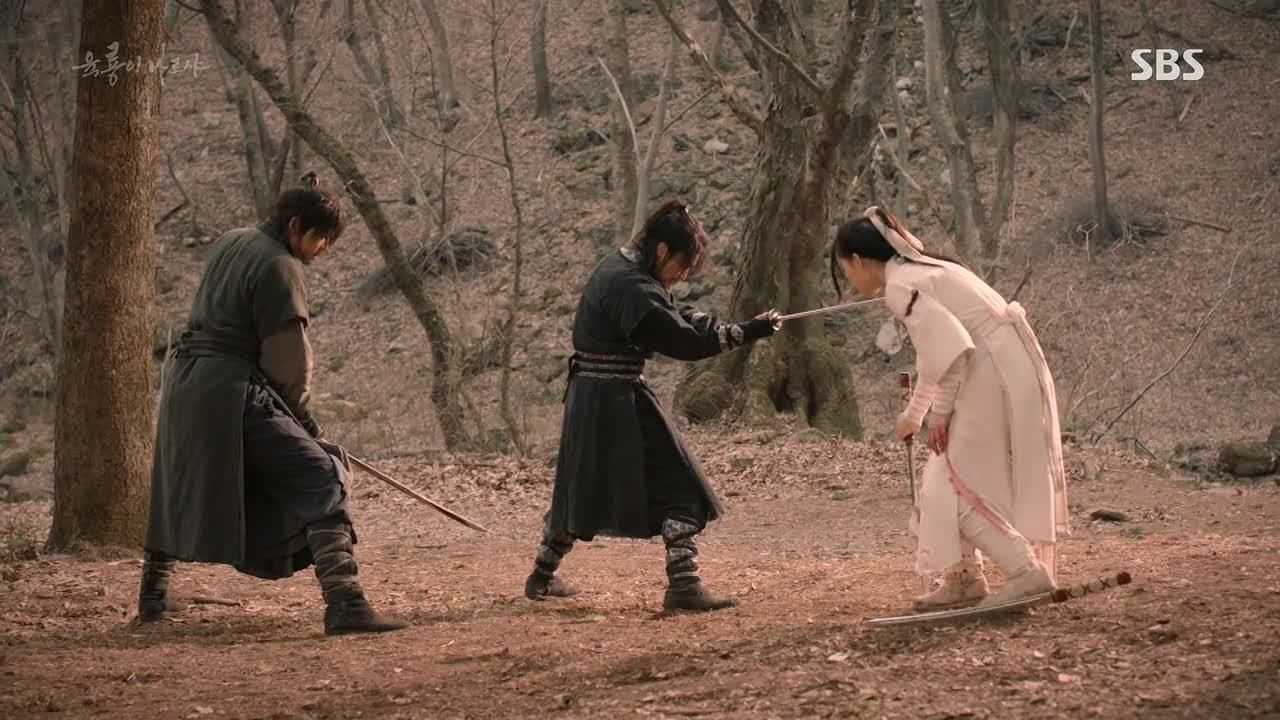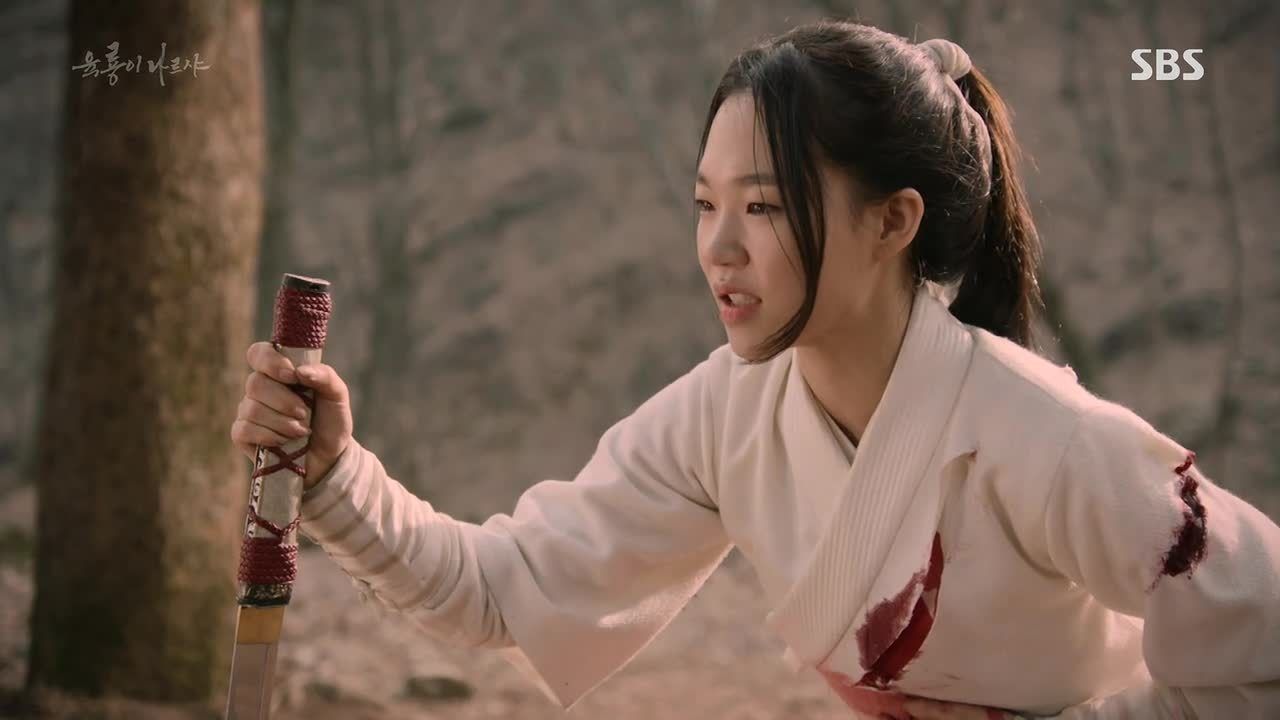 Bang-ji can't help but think of Yeon-hee in that moment, and the comforting words she'd once said to him as a child. "It's not your fault," he finds himself repeating to Sa-kwang. "It's the world that is strange."
She can only offer a rueful smile at this before turning her eyes up to Moo-hyul. Sincerely thanking him for killing her, she slumps to the ground, dead. Moo-hyul flashes back to reading the note she left for him in the cave, which was a simple thank you for sparing her life.
Being unable to bury her, the two warriors arrange her limbs neatly and place her swords by her side. Moo-hyul finally acknowledges that Bang-ji saved him, but wonders if they still have to fight now. "Become stronger, then come to kill me, Moo-hyul. I beg of you," Bang-ji replies solemnly.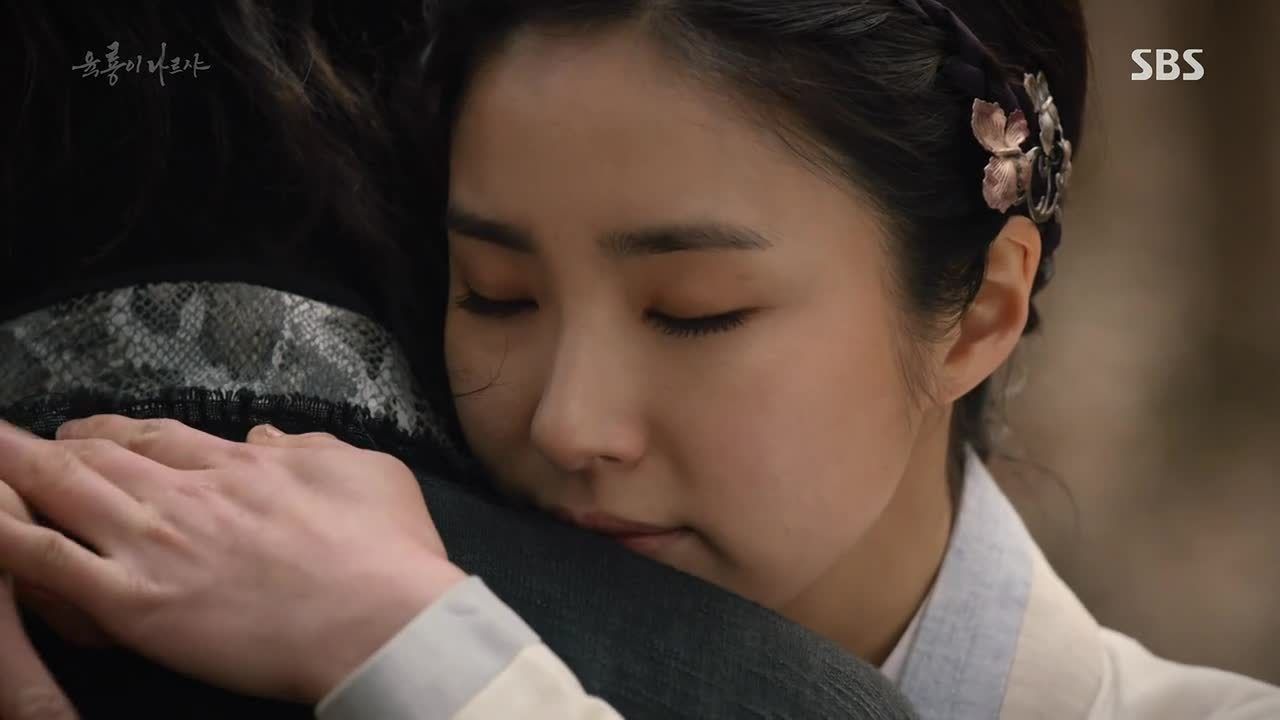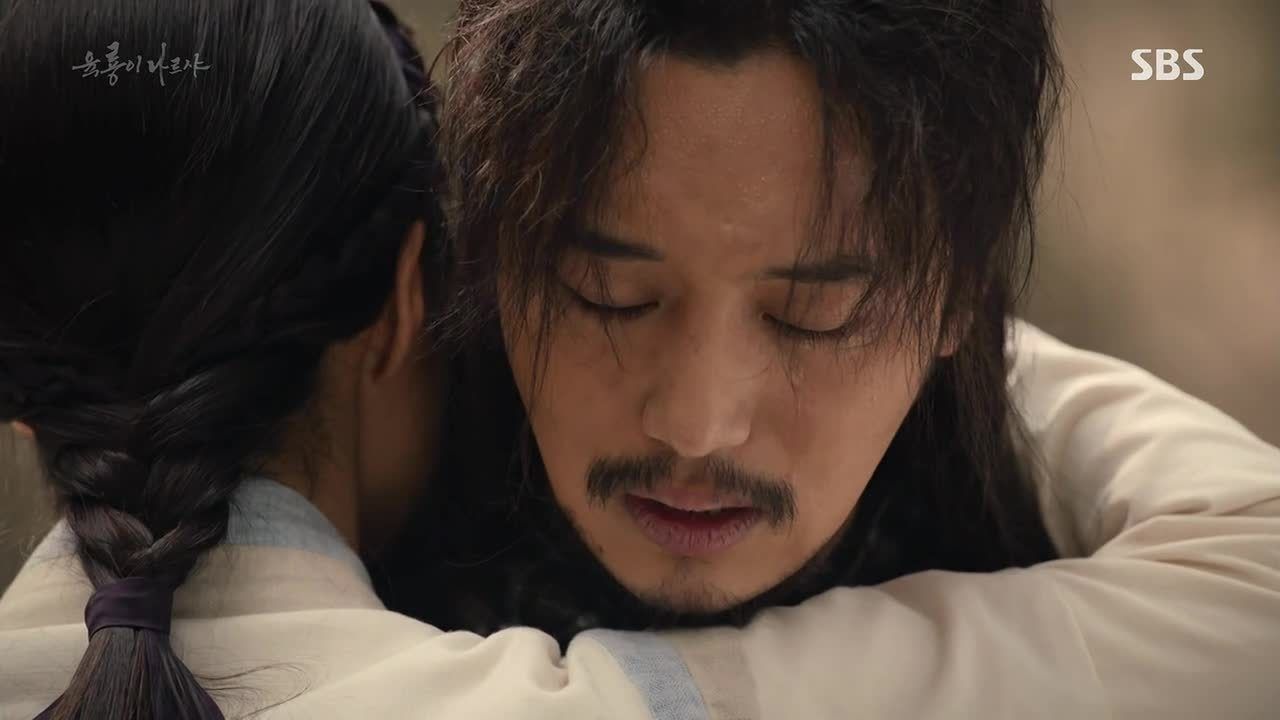 Bang-ji wanders back to his mother, who asks if he'll go to the Ming capital with her. They're joined by Boon-yi, as she tells her brother to do what their mother says—and it's what she wants, too. It's time for them to live the next phase of their lives, even if they can't do it in the same country.
Poor Bang-ji doesn't have anyone to care for or protect like Boon-yi does, but he's still happy for his sister. They share a tearful embrace as their not-a-mother watches.
Jukryong meets with Ha Ryun privately to tell him that he's brought the bodies of Yooksan and Gil Sun-mi, offering his help to eradicate the remaining members of Nameless in exchange for a position in the new world order.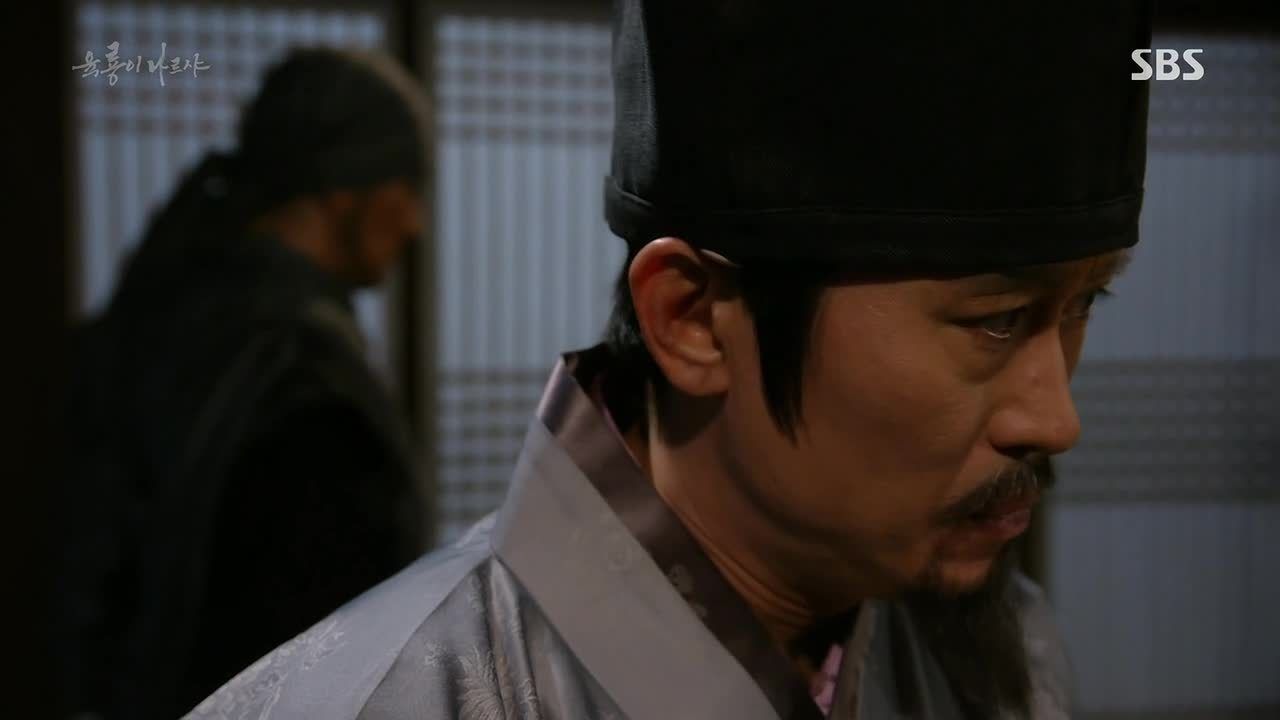 At first, Ha Ryun is scandalized by the very idea, but Jukryong forcibly pulls up the sleeve on Ha Ryun's arm to reveal a burn mark on his wrist. Then he tells the story of a Nameless member who killed everyone in his branch and escaped… Ha Ryun was that member.
In order to hide that fact, Ha Ryun becomes much more amenable to Jukryong's proposal, which is that he be allowed to become a bobusang (peddler) now that private trade will go the way of the dodo. He'll take on his birth name, BAEK DAL-WON, in order to do so. (We're told that Baek Dal-won would become the founder and leader of a union of Joseon peddlers.) And in a less surprising twist, it turns out he's still working for Nameless.
Moo-hyul gives Bang-won a letter Boon-yi's left for him, along with the sash he once gave her. He also lays his sword out on the table as his letter of resignation, which Bang-won accepts. "Leave," he says. "I'll keep in mind what you said… about how no one is smiling."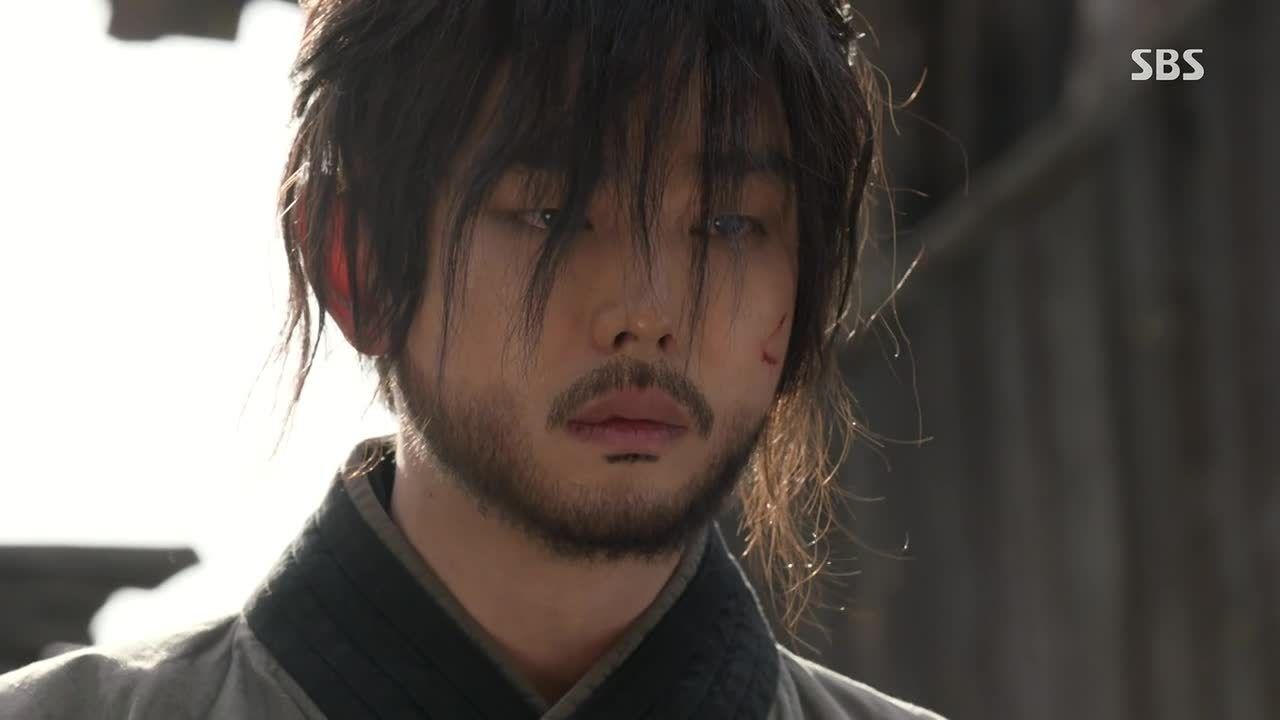 After he bows, Moo-hyul meets with Grandma and Master Hong on their way out of the capital. All three of them bow deeply outside the gate toward Bang-won in farewell.
Bang-won opens the letter, which reads, "The promise that you made me, Your Highness… the land, and the people's dream. Please do not forget those things. That way, you will not become the bug. That way, I can be smiling somewhere. Please, take care."
Two years later. Bang-gan is at the wrong end of the torture chamber as he faces his brother, supposedly for trying to have Bang-won killed. Still, he asks that Bang-won spare him now.
Bang-won does, and is commended by elder brother King Jeongjong for it. But Jeongjong is tired of all the politicking, and abdicates the throne so that Bang-won can have it instead.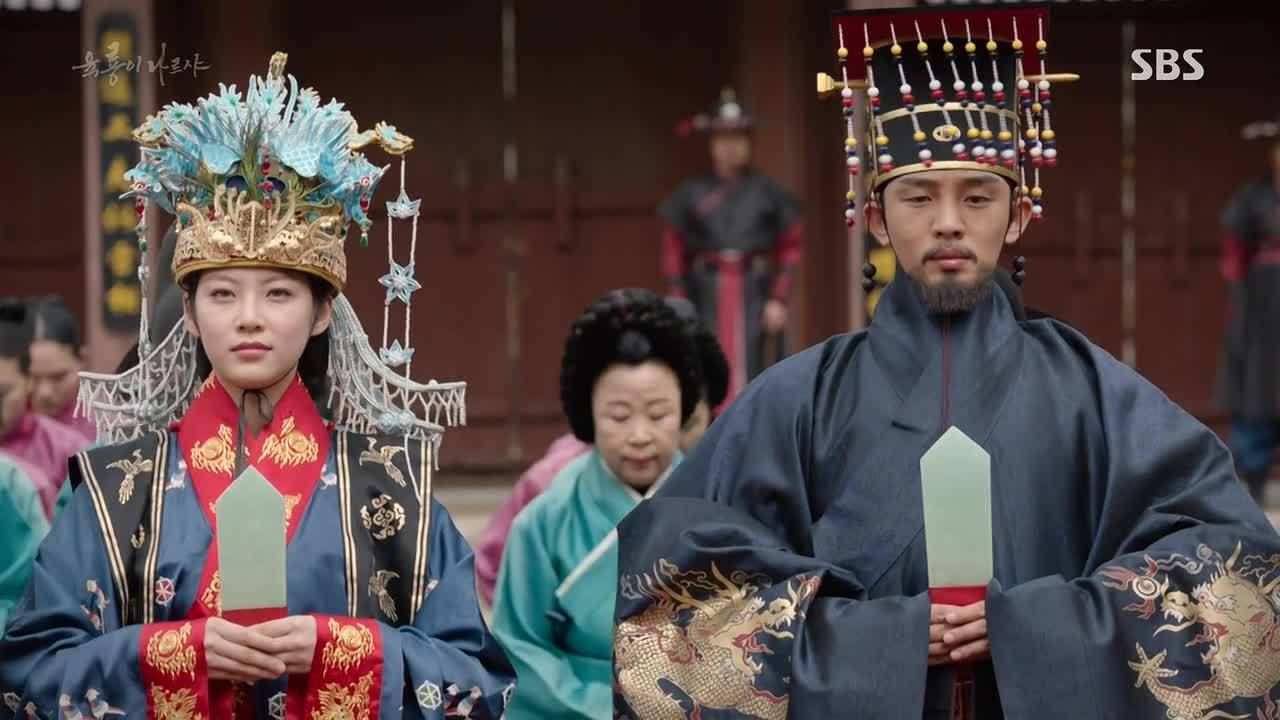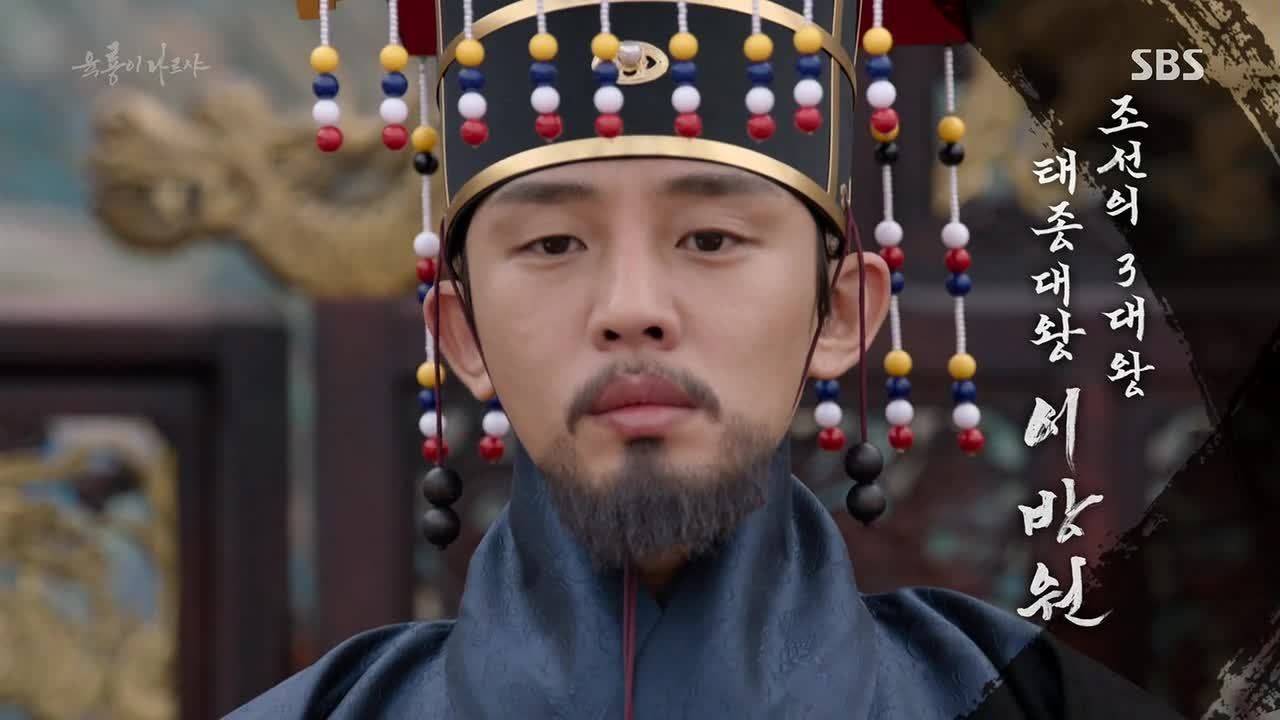 Therefore, we see Bang-won wearing the ceremonial myeonbok robe for a king, and Da-kyung wears daeryebok, the ceremonial robe for a queen. They carry scepters of jade for their coronation, as all the assembled ministers wish them a long and prosperous reign.
Bang-won is now introduced via chyron as KING TAEJONG, the third king of Joseon. Da-kyung doesn't get a chyron, but she's now QUEEN WONGYEONG, known most famously for being the future mother of King Sejong the Great.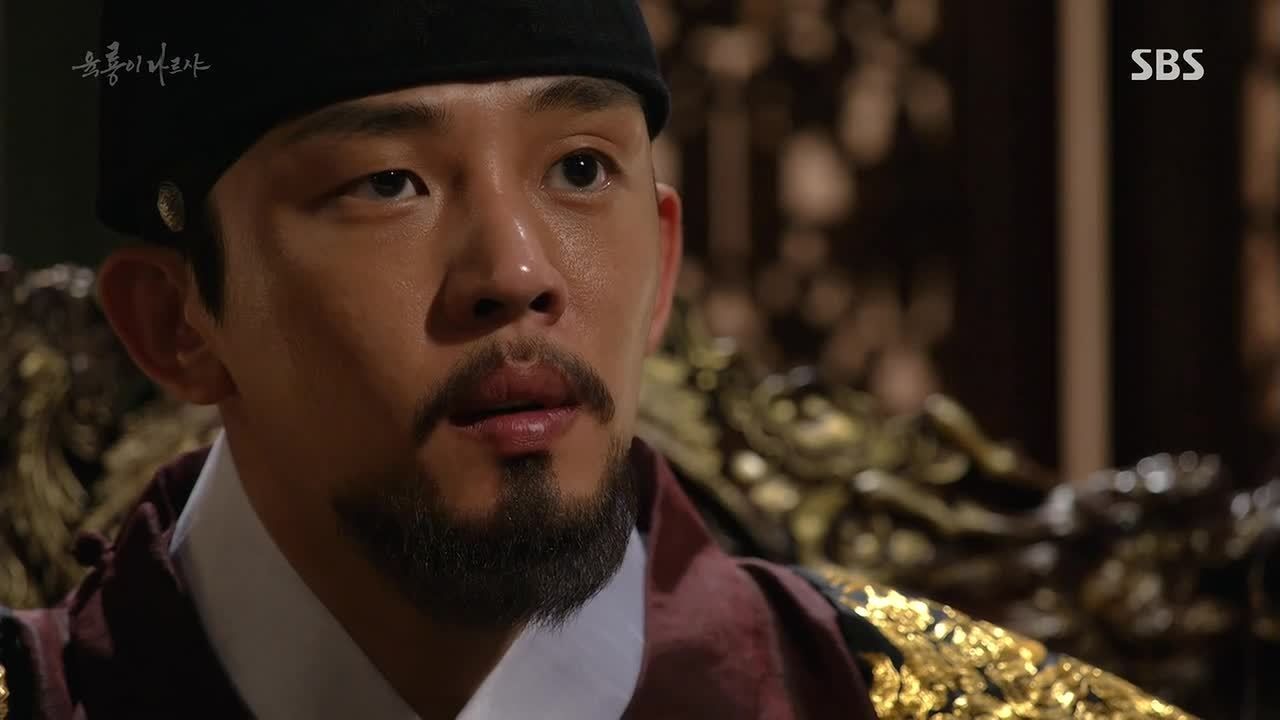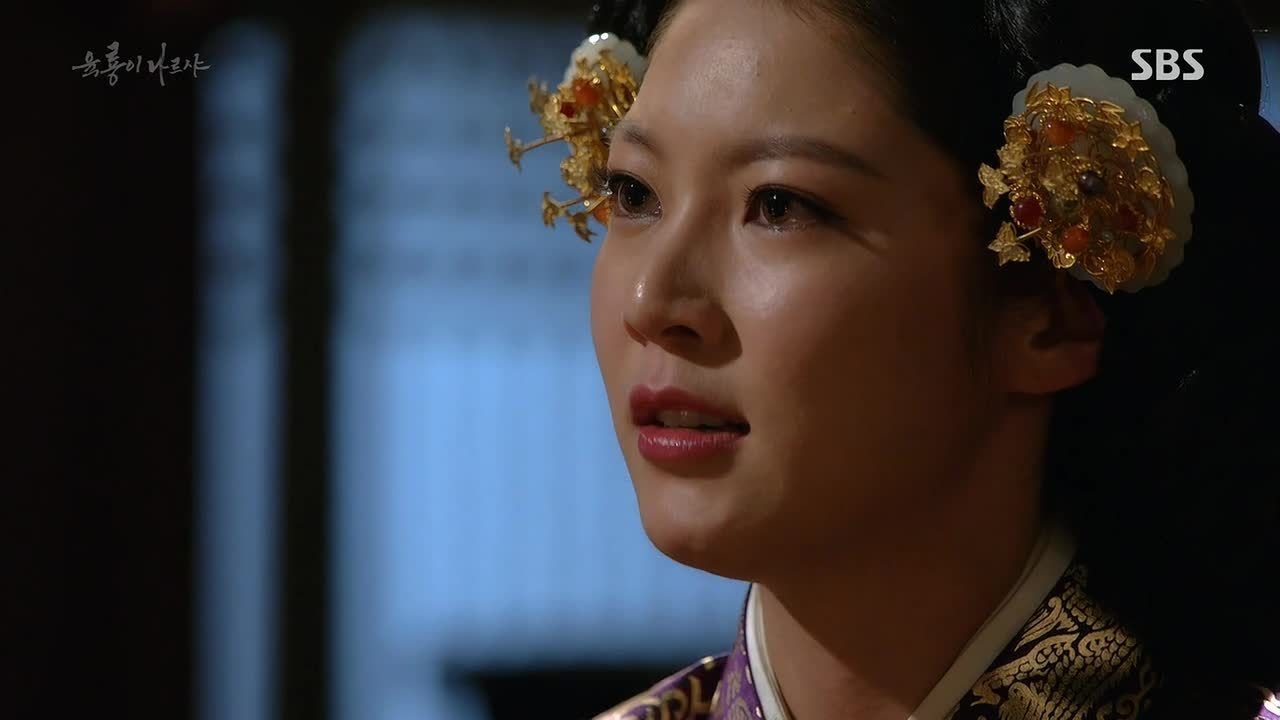 The newly crowned King Taejong takes care of business, which unfortunately includes killing Queen Wongyeong's brothers. She's rightfully upset that he would do this to her and her family after they've done so much to help him, but his argument is fair: They wanted to kill his two sons, Lee Bo and Lee Do (future King Sejong), in order to secure the current crown prince's position.
She doesn't buy that line of reasoning for a second: "Do I not know you, my king?" King Taejong: "If you do, you should be careful." Oooooh.
King Taejong enters a room that should bring back all the memories for anyone who's seen Tree With Deep Roots—it looks like an exact replica of what I fondly called the "Sudoku Room," because the "Lo Shu Square Room" didn't roll off the tongue quite as well.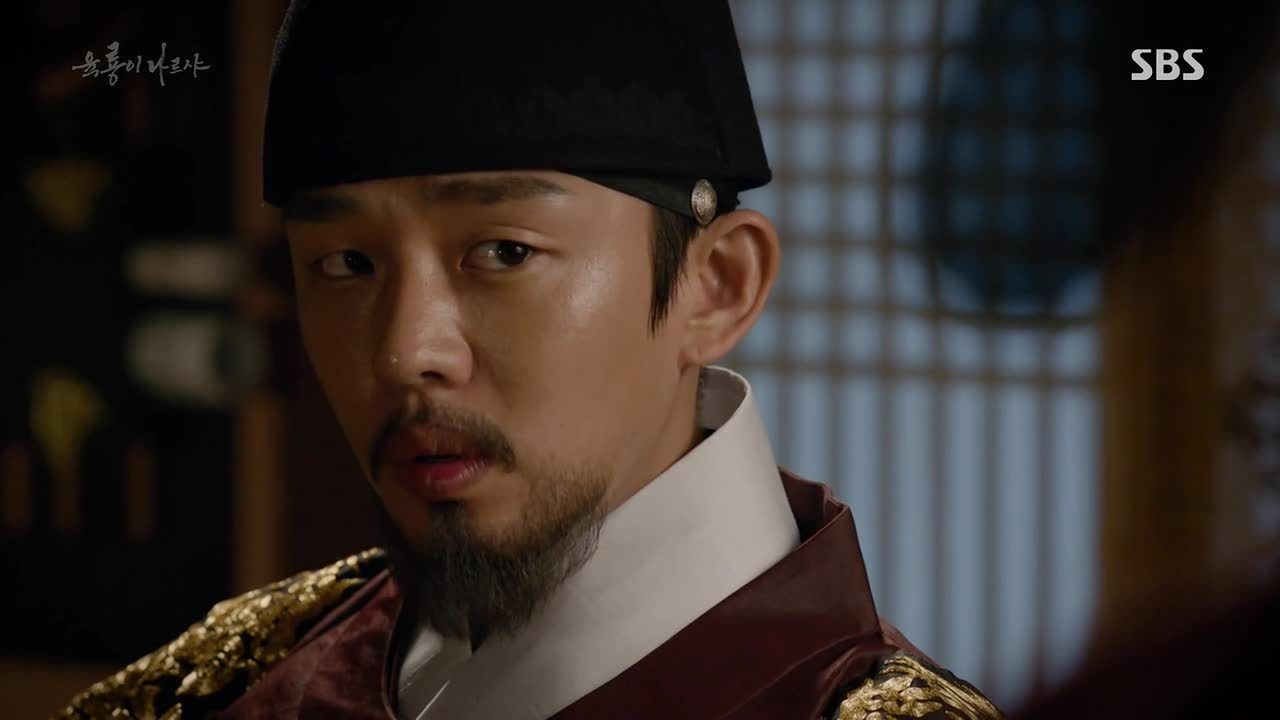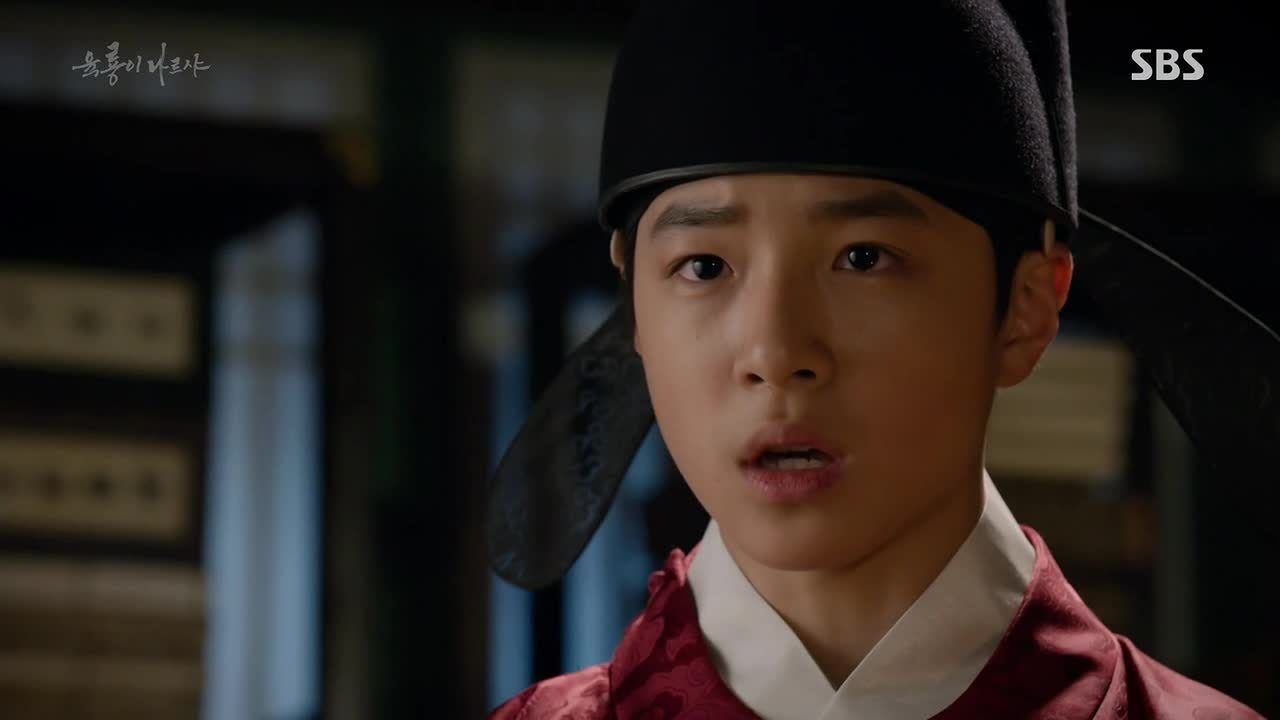 But it's the Lo Shu Square King Taejong finds son Lee Do (cameo by Nam Da-reum, who also played Bang-won Lite) playing with, and he makes his disappointment with his son's veracity for knowledge clear when he asks him why he reads so much. "Do you want to be king?" Taejong asks. "Do you want to practice politics? What is politics?"
Lee Do stutters as he tries to answer, surprising his father when he clearly says that politics is about distribution—about who to take from, and who to give it to. This frightens King Taejong because of how eerily similar it sounds to how Jung Do-jeon once described politics.
King Taejong orders all the books in the sudoku room removed, a move that Lee Do adamantly protests. It becomes clear that Taejong is worried that Lee Do's intelligence will outshine that of the crown prince's, but when Lee Do proclaims that he should do something while he lives, a statement Boon-yi so firmly believed in, Taejong has no response.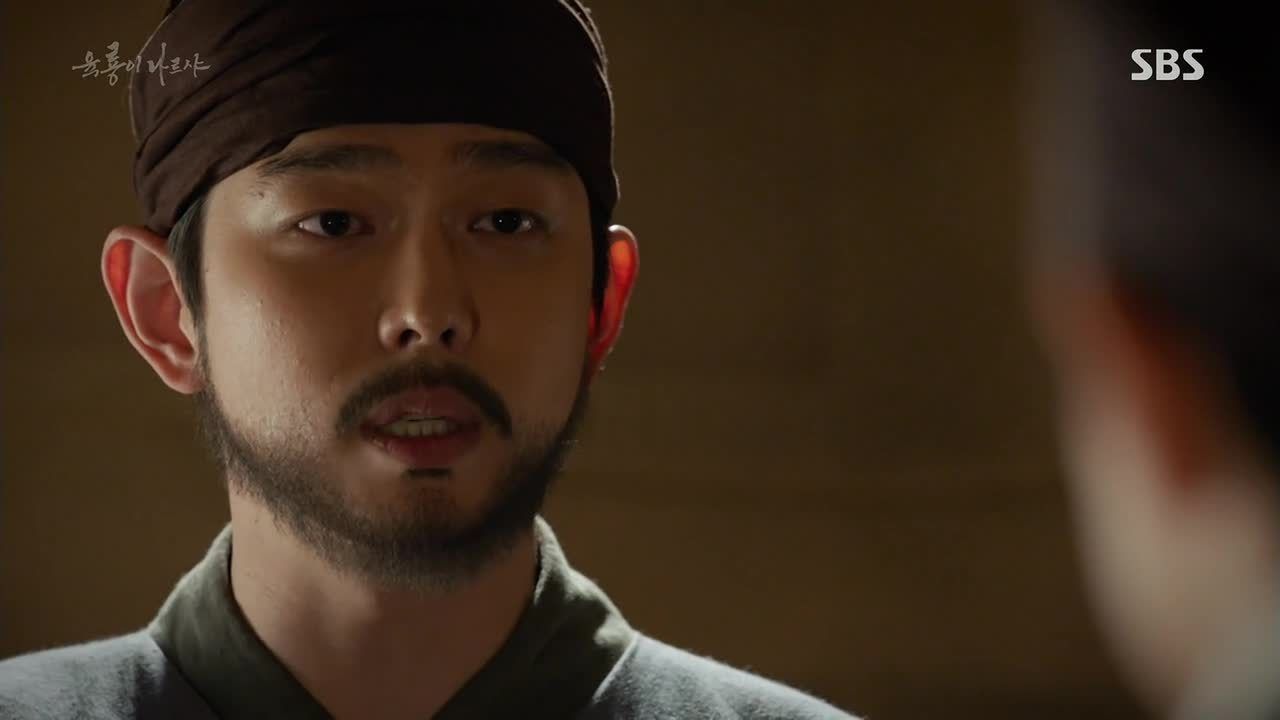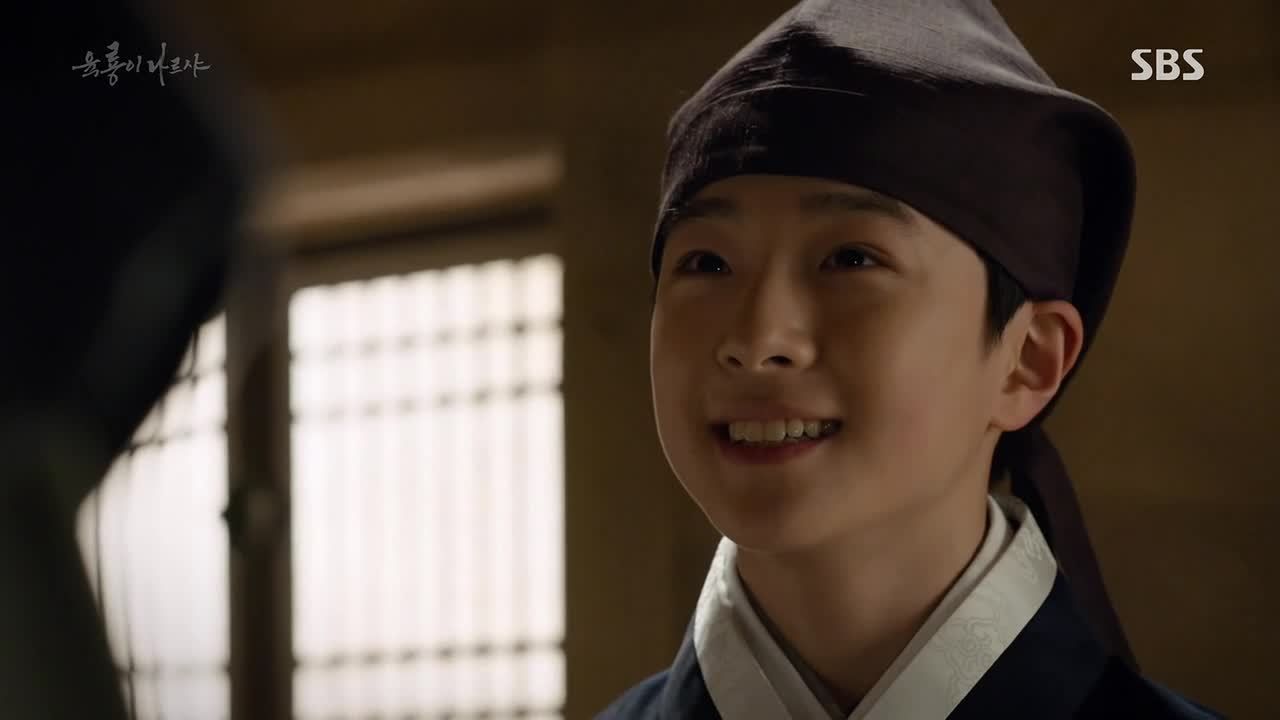 Moo-hyul wows a group of children with his story of how he once held a sword to Zhu Di's neck, though they stop believing him when he reveals that Judy went on to become the Ming Emperor. That's how Bang-won finds him, in their first meeting since they parted ways all those years ago.
He asks if he's seen any smiles among the people, though he notes ruefully that even if there were, Moo-hyul still wouldn't come back into his service. Which brings him to the reason he's come, and the person he wanted to introduce Moo-hyul to: his son, Lee Do.
Describing his son as peculiar, Bang-won adds ruefully, "He doesn't take after me, but has taken after those whom I miss." Moo-hyul instantly takes a liking to the boy he'll now be in charge of protecting, which we know will come to fruition later on.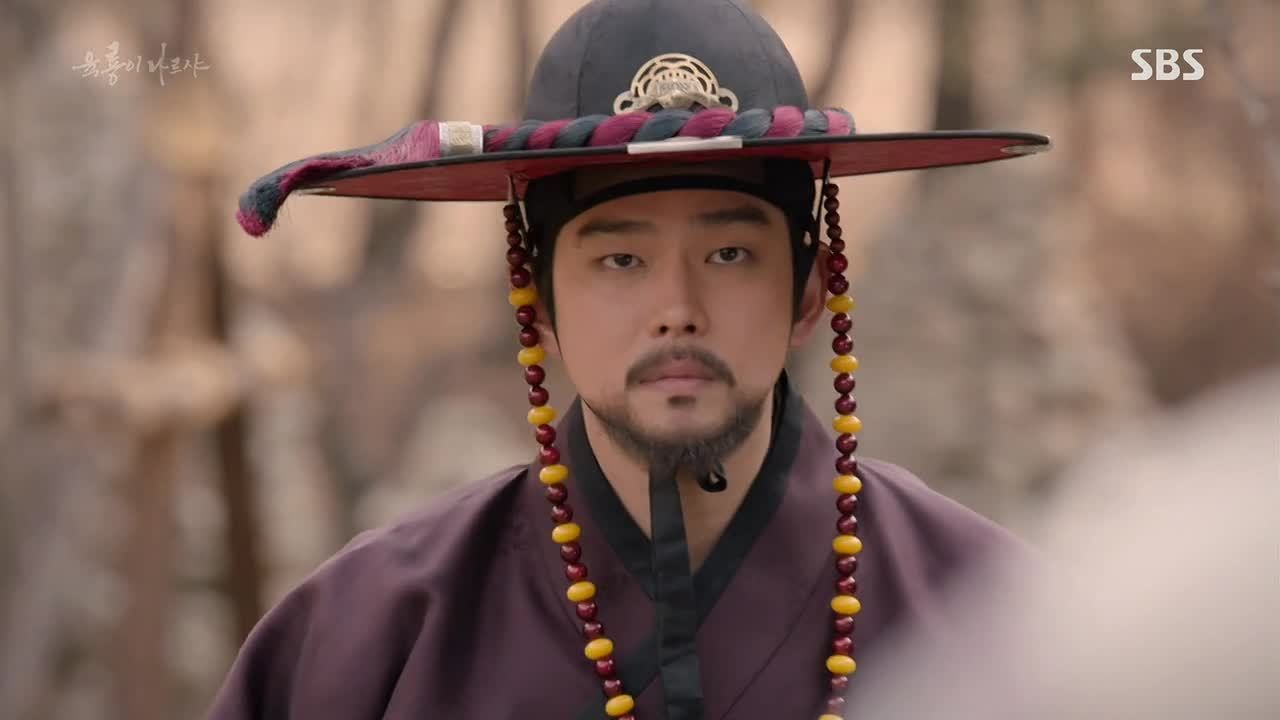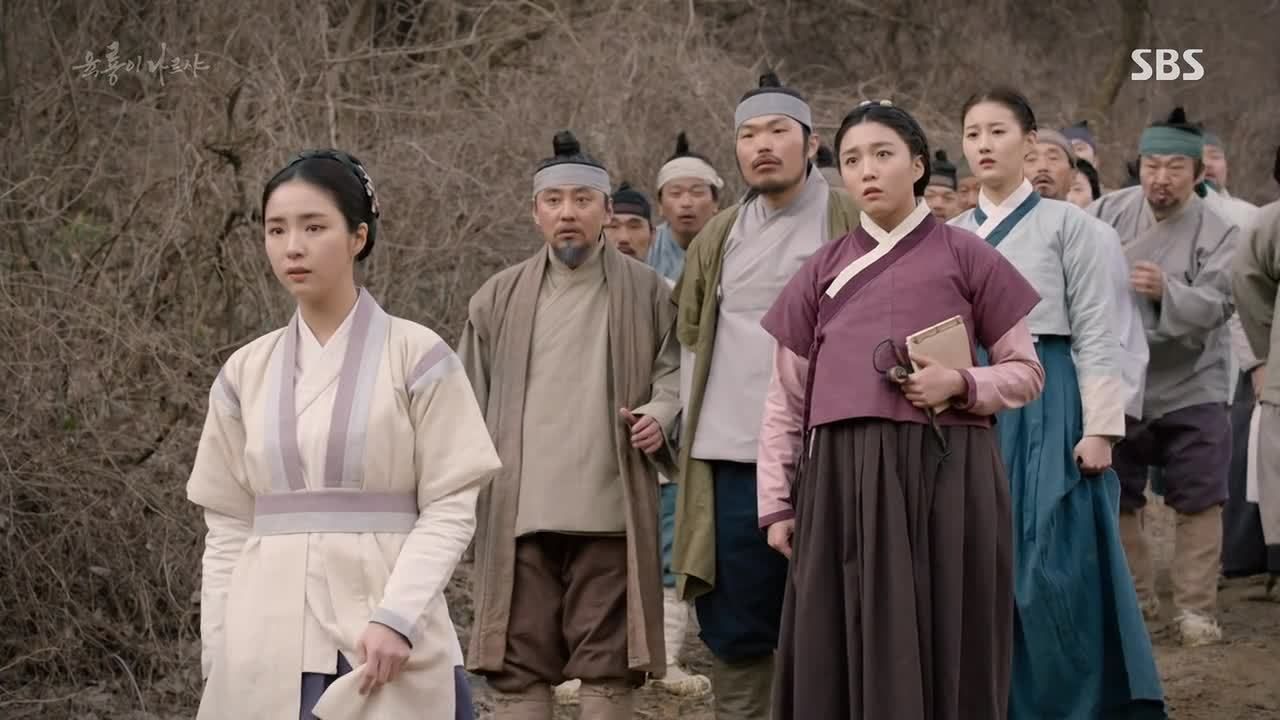 When the topic of Boon-yi comes up, Moo-hyul claims to know where she is, and asks if King Taejong wants to see her. We find Boon-yi living happily with her people on the island they moved to, though she's called to the port for an arrival—it's Moo-hyul, back in officer's robes.
He tells her that King Taejong's come with him, and offers to take her to him. But when he returns to Bang-won, he returns alone, and Bang-won knows that means she didn't want to see him. She just looks from far off instead, knowing it would be too difficult for her if she were to face him.
She ends up running into Lee Do, knowing instantly that he's Bang-won's son just by resemblance alone. In what he must think is an odd request, she asks if she could embrace him, and does so before he can protest.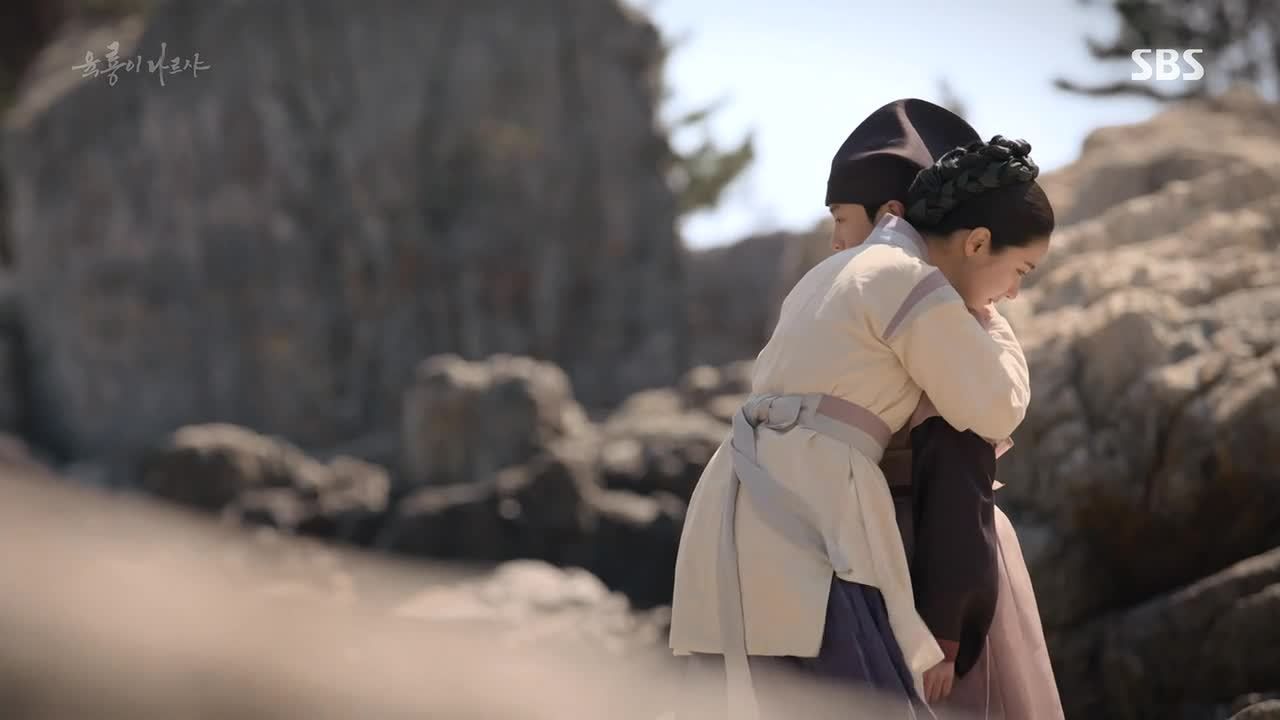 A tear rolls down her cheek as she does, as she reveals to Lee Do that he reminded her of her childhood. She can't help but flash back to all her fond memories with Bang-won, and still wears the hairpin he gave her.
Flash forward to Boon-yi as a much older woman, with salt and pepper hair arranged neatly on her head (and still adorned with Bang-won's hairpin, no less). She takes a village girl off the island and into the mainland, only to find a woman teaching the tenants of Hangul, the creation of King Sejong the Great, to the local children.
The woman is MOK YA (Shin So-yul, reprising her role from Tree With Deep Roots), and she's happy to give Boon-yi a cheat sheet for the new letters. Aww, she's joined by other cameos in Shin Seung-hwan and Kim Ki-bang, who mention the lead protagonist from Tree, Chae-yoon.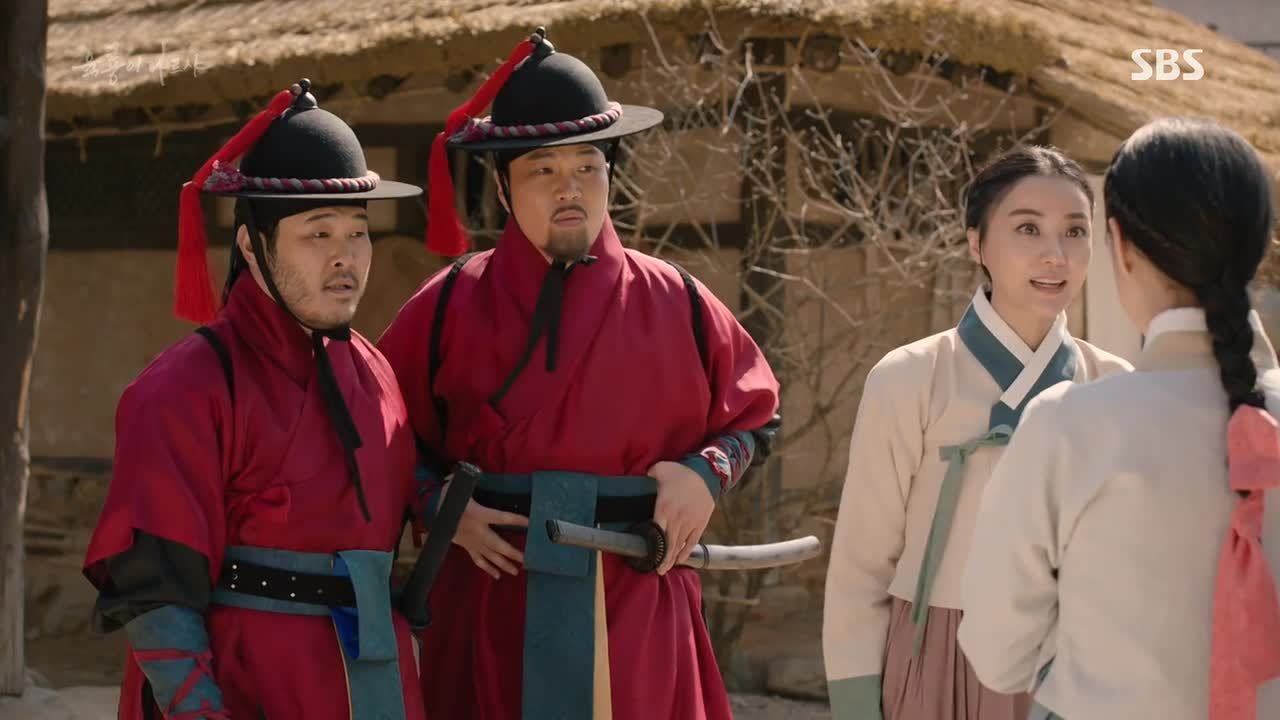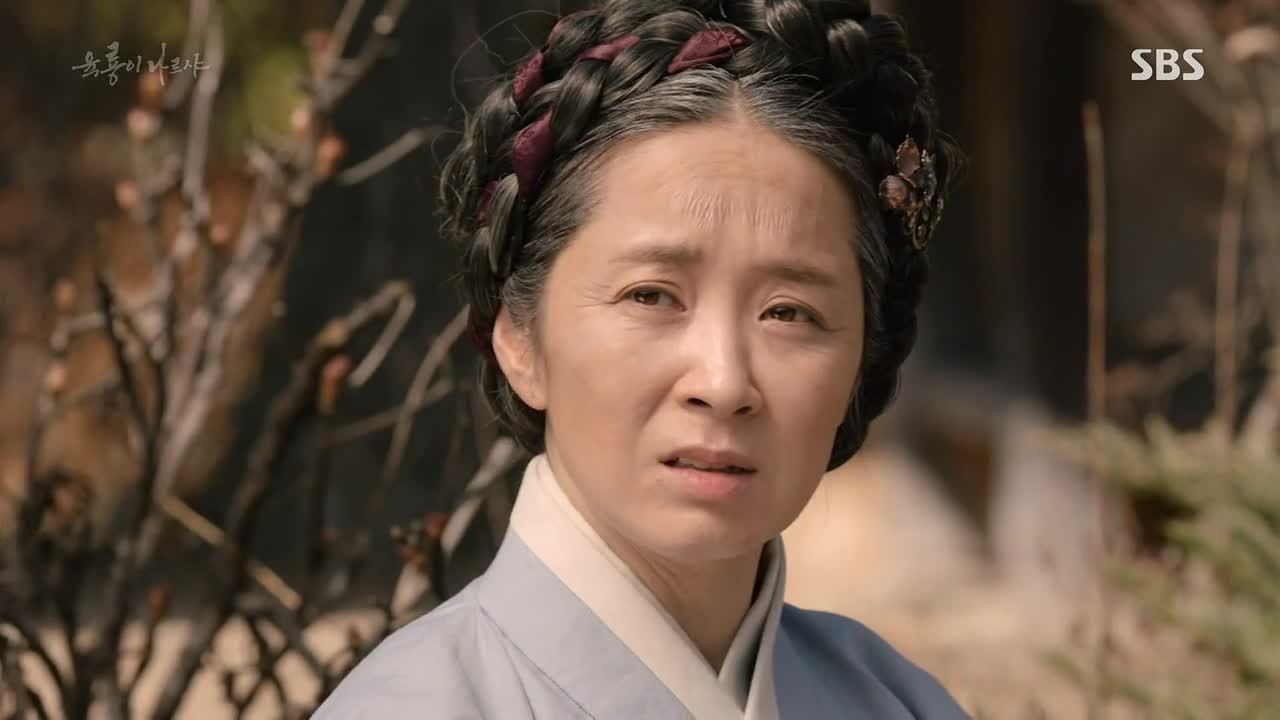 Lee Se-na also reprises her role as palace maid GEUN-JI, as she offers to teach Boon-yi Hangul—it's made so that the people could learn it in ten days or less. Some people, like the aforementioned Chae-yoon, learned Hangul in less than a day.
The very idea is foreign to Boon-yi, who can't quite comprehend how twenty-eight letters could replace the thousands of Hanja characters people used to have to learn in order to read and write. Remembering how Jung Do-jeon once lamented that the people didn't have enough time to come up with new ideas to improve their situation, Boon-yi knows now that he'd be proven wrong.
She goes to a tavern, where even the guy who barked like a dog from Tree returns as a cameo. (Whew, this is some reminiscence party, isn't it? Sorry if I missed anyone.) She overhears a couple sadaebu talking about how Jung Do-jeon would be rolling in his grave to know that the common people had their own alphabet, and interjects to say that just the opposite would be true.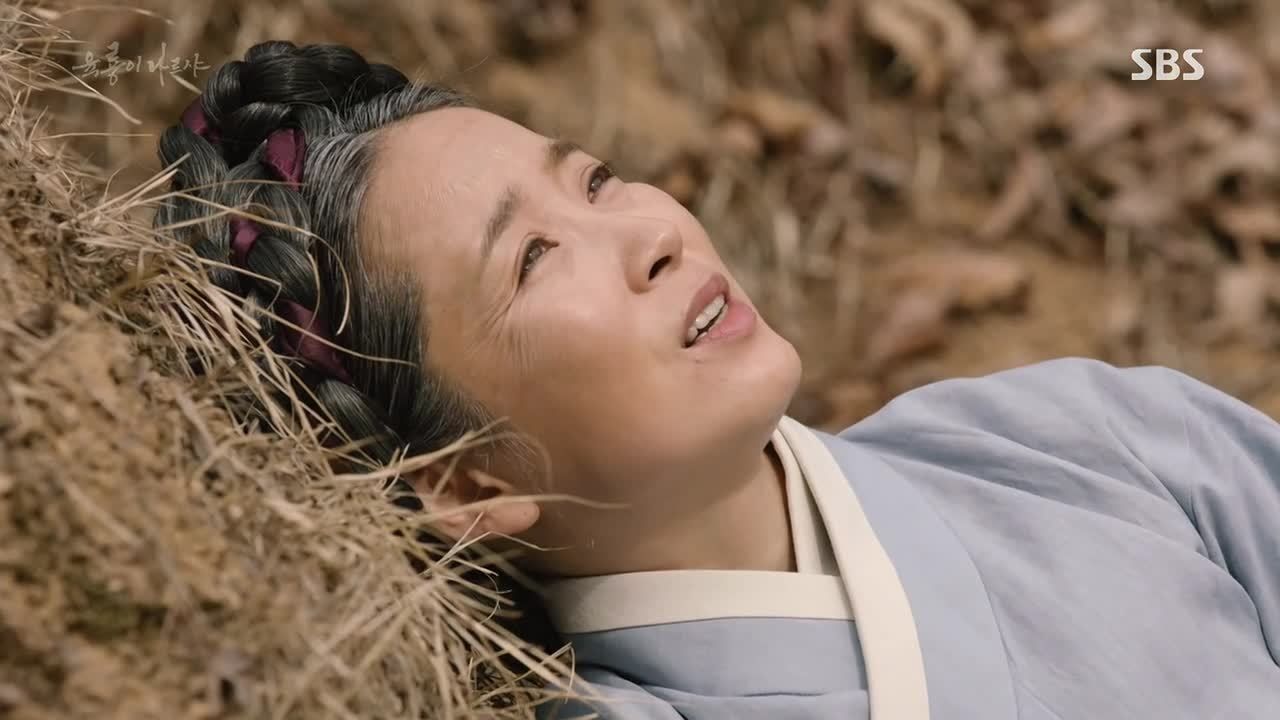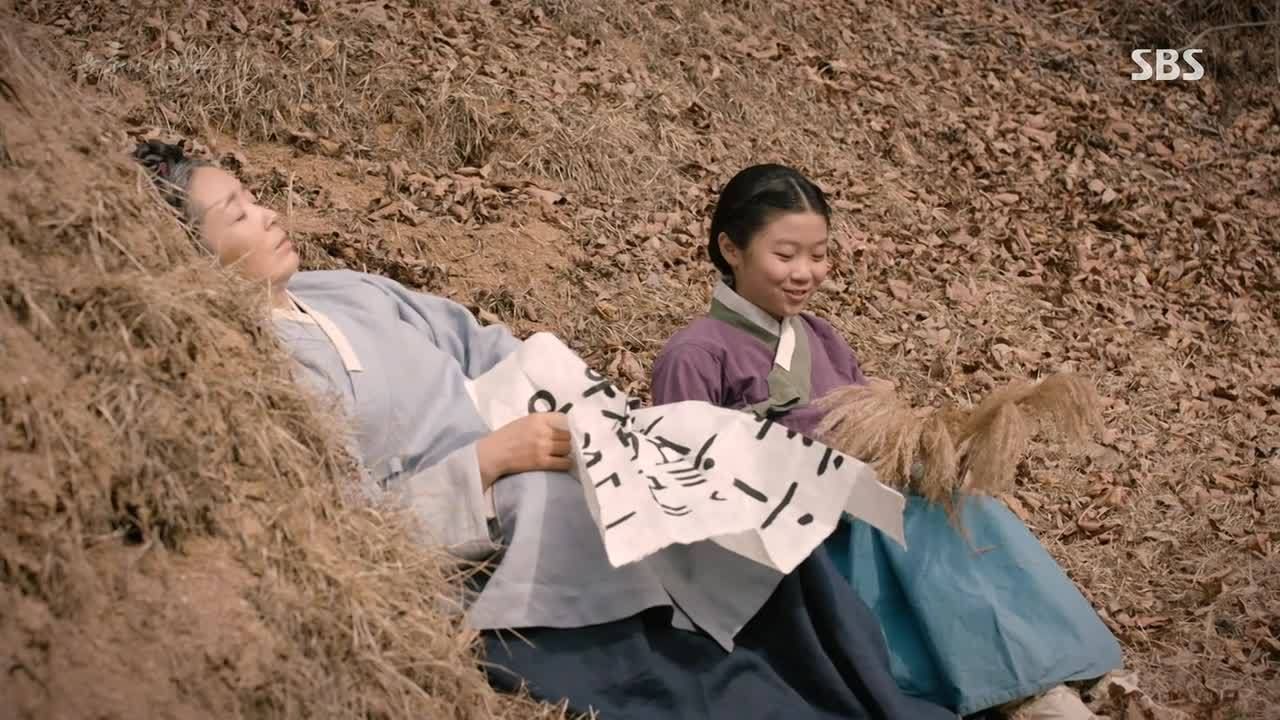 Boon-yi stops by Jung Do-jeon's gravesite, and cries at the sorry state of the unmarked mound of dirt. Resting her weight on the mound, she looks over the Hangul alphabet and tells Jung that Bang-won's son accomplished something great.
She closes her eyes to rest after she says those words, which is how the little village girl finds her. Only… she doesn't wake up. Oh no. Ohh.
The focus shifts to her hairpin, before we flash back to the moments after Boon-yi hugged the young prince Lee Do on the beach. King Taejong had encountered her then, and they'd gone for a walk. He told her that he spends every day being lonely, and she replied that she, too, spends every day feeling lonely despite being so busy.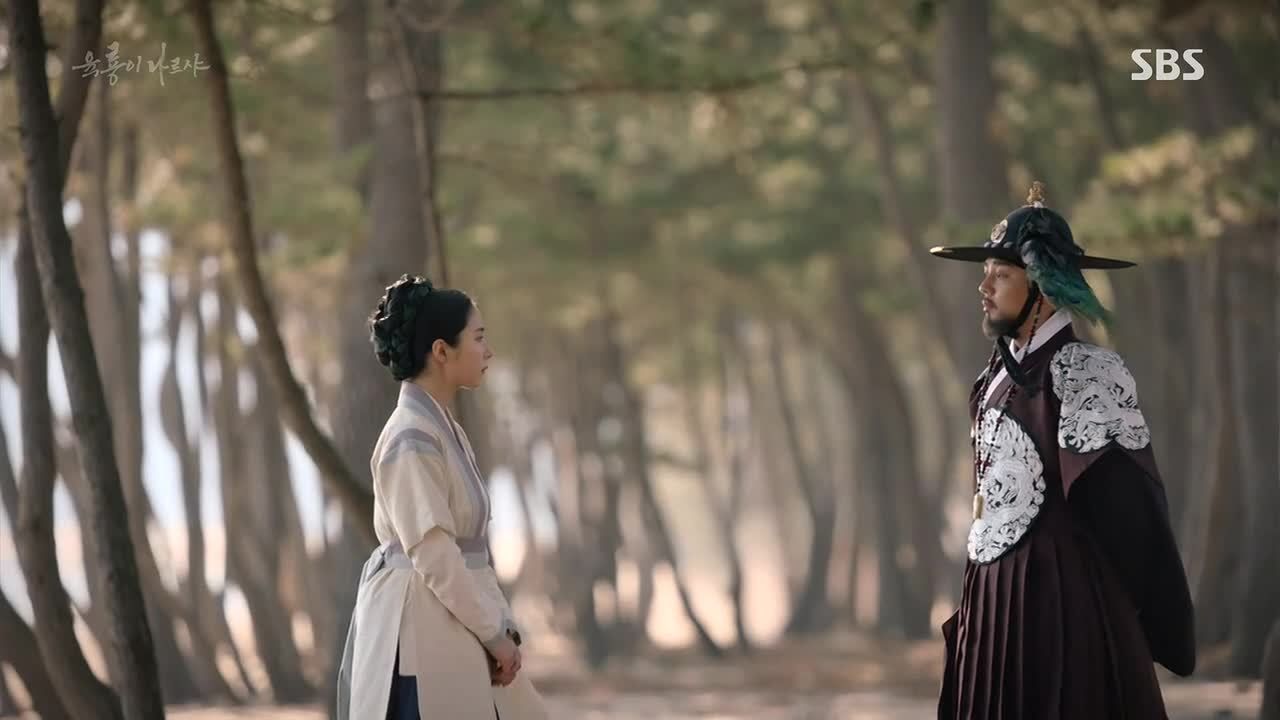 After a long moment of silence where he just looked at her, he admitted to missing her. Moo-hyul asked King Taejong later why he let the two of them go when he could've, y'know, just refused. But Bang-won knows he didn't have a choice.
"It was a small comfort to myself," he says to himself. "I was not who I am now." He knew that neither of them wouldn't oppose him, but neither did they open their hearts completely to him. He couldn't have kept them knowing that.
He'd also taken a much harder stance on nearby Japanese pirates because of what Boon-yi told him, even though he claimed that such romanticism wasn't in him. (It so was.)
—
Taejong, Lee Bang-won.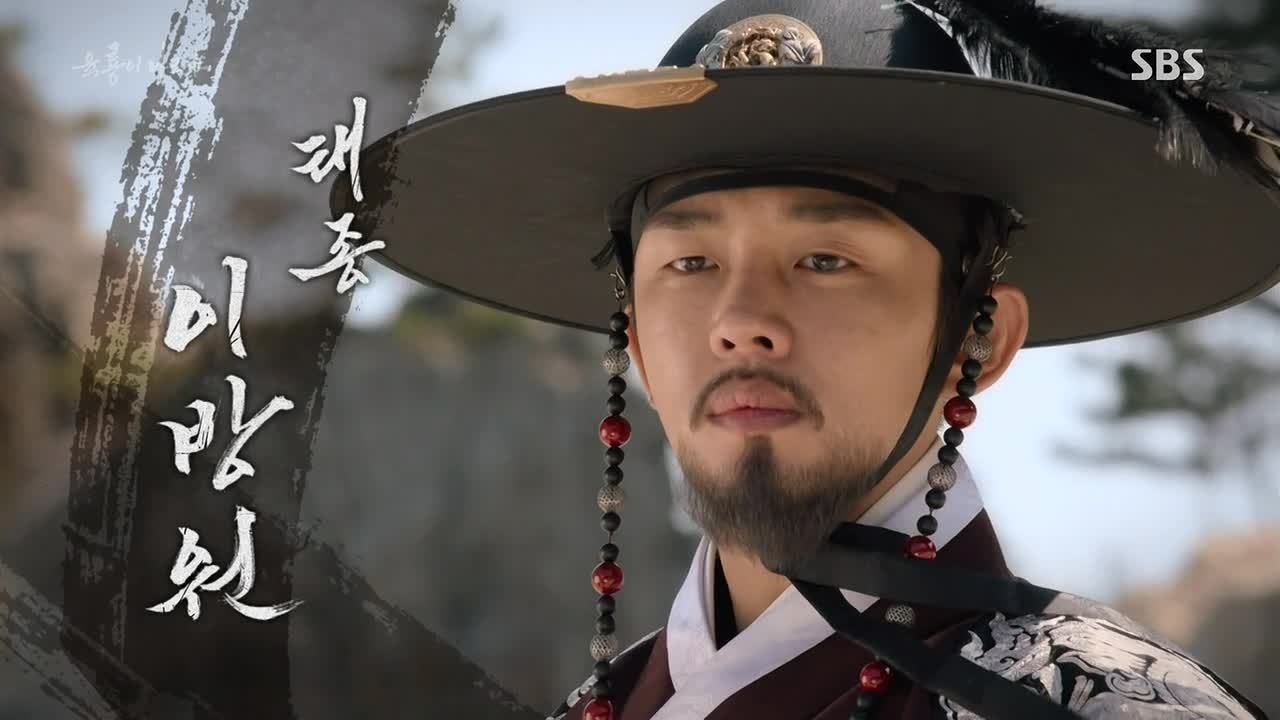 Warrior, Moo-hyul.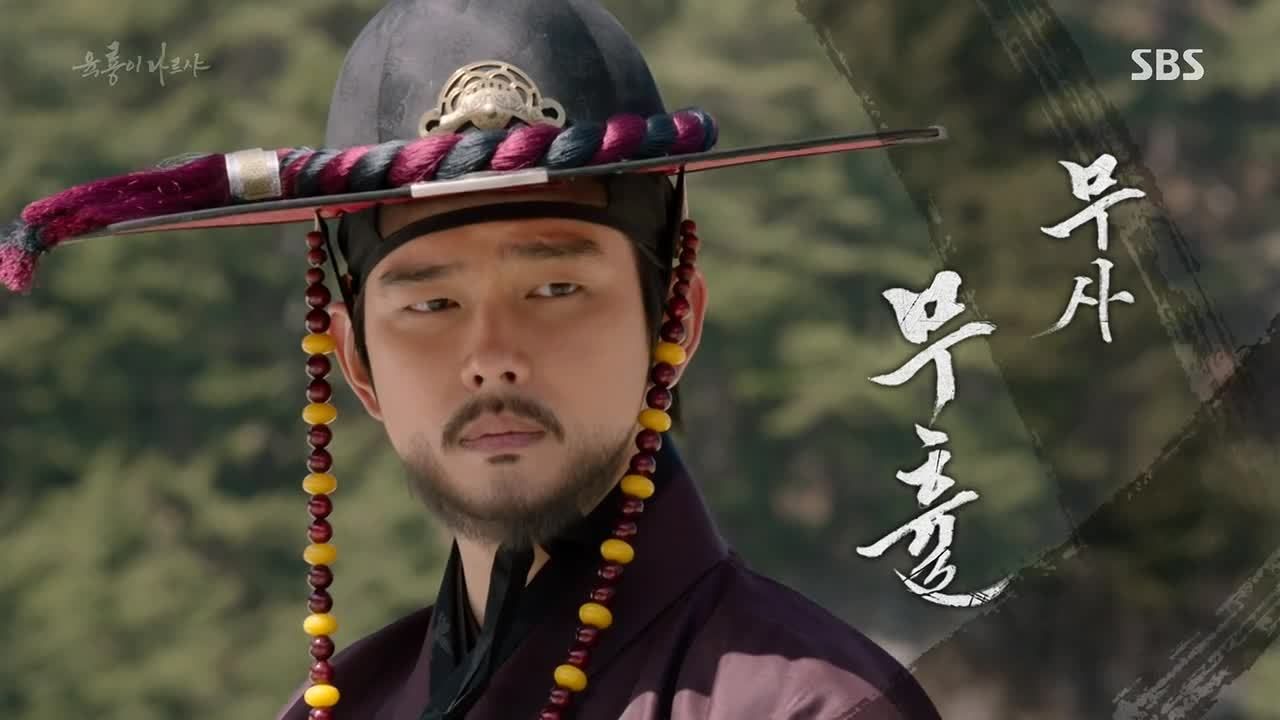 The people, Boon-yi.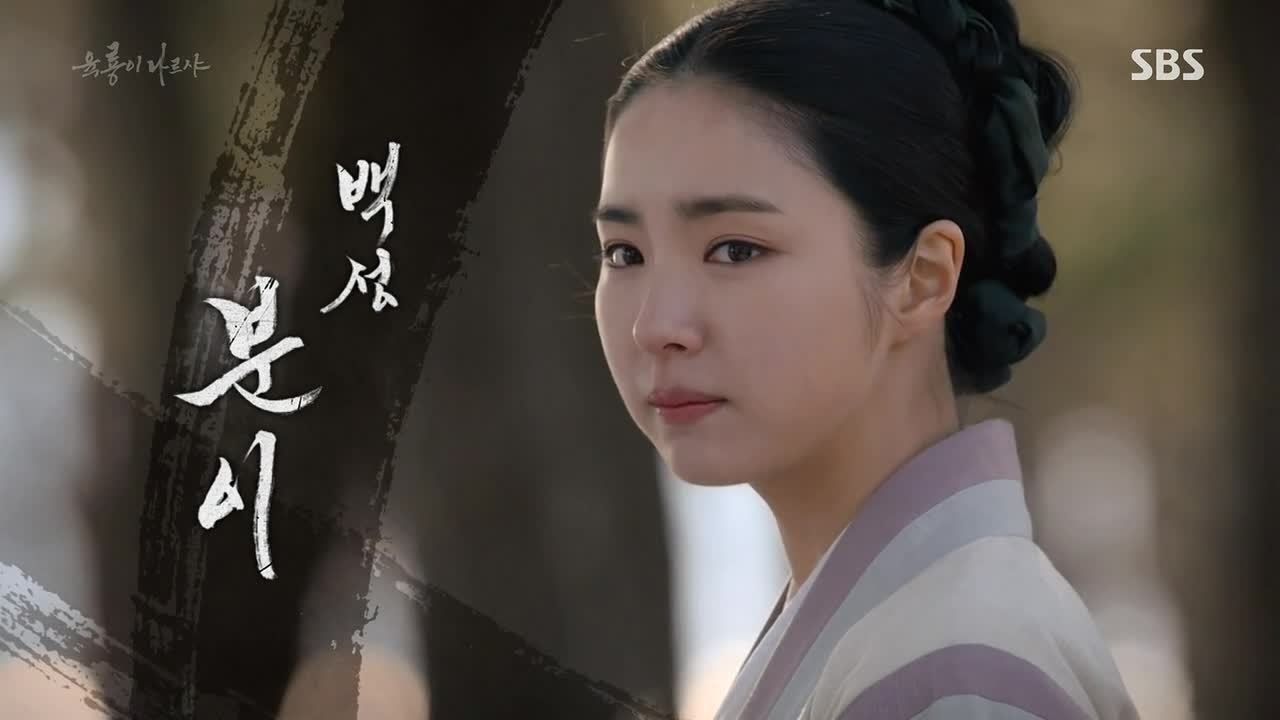 Taejo, Lee Seong-gye.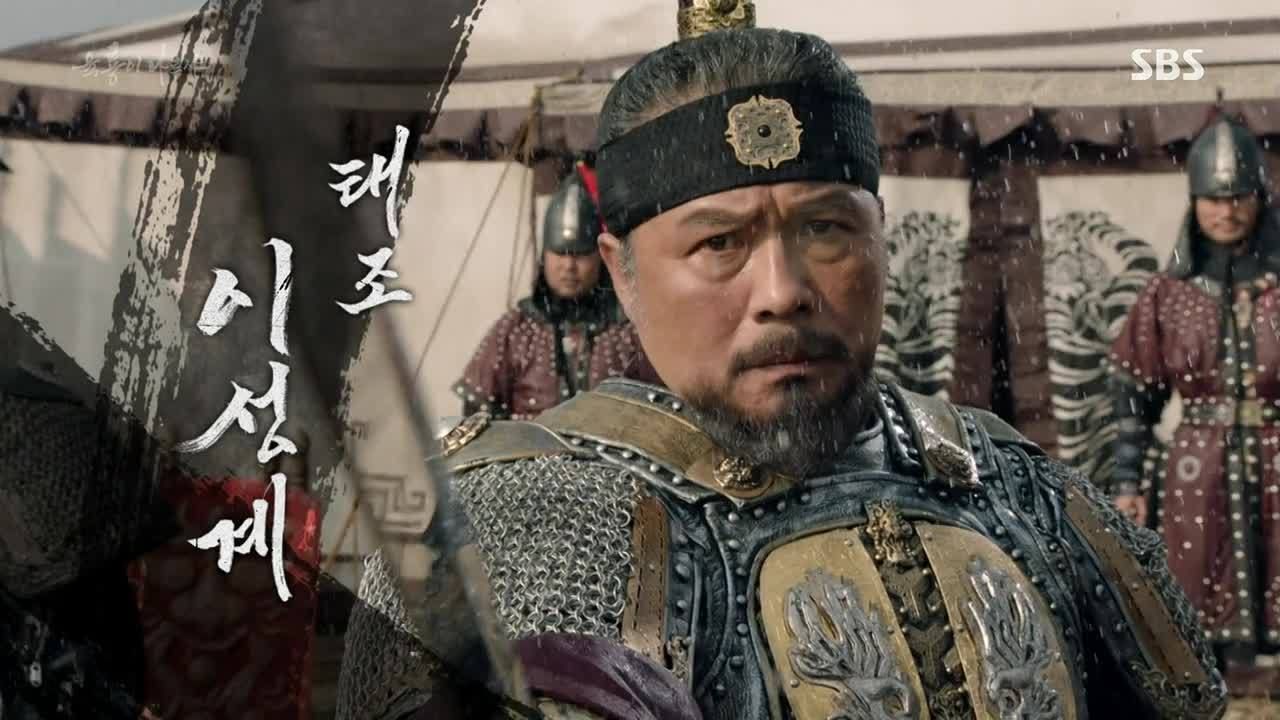 The Viper, Lee Bang-ji.
The First Root, Jung Do-jeon.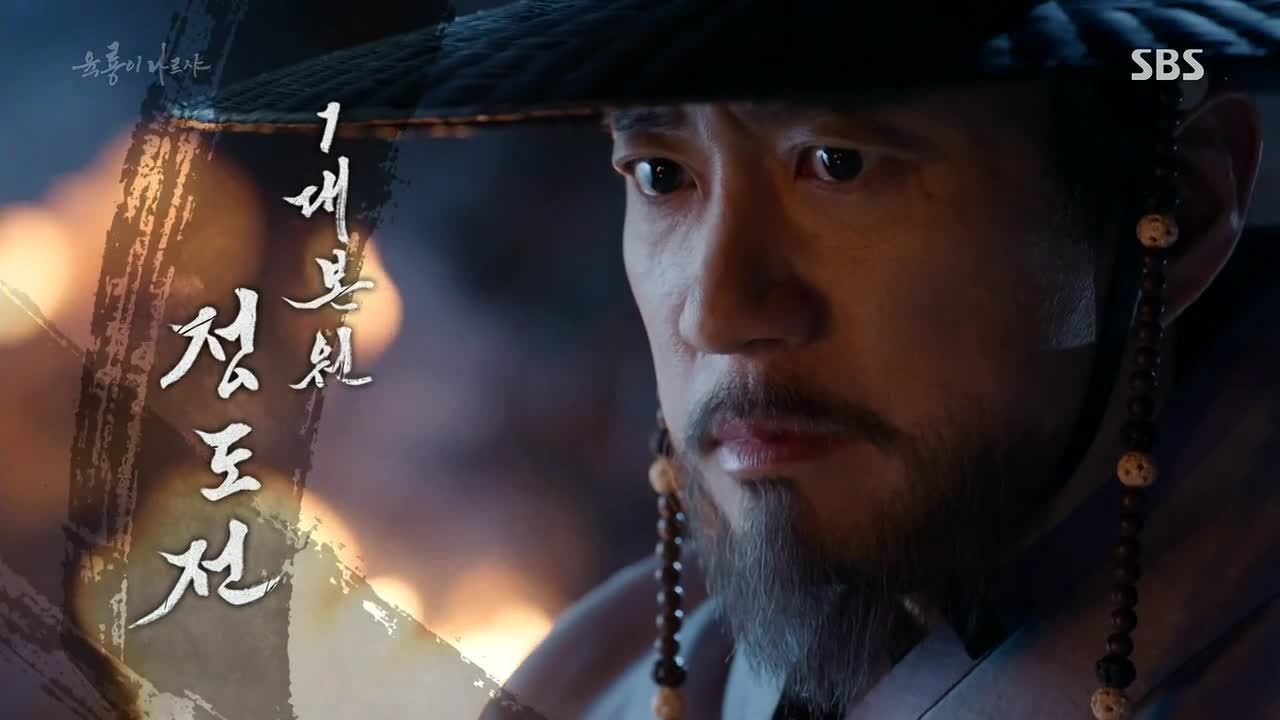 And one last shot of all of them drinking together in peace and harmony, a long long time ago.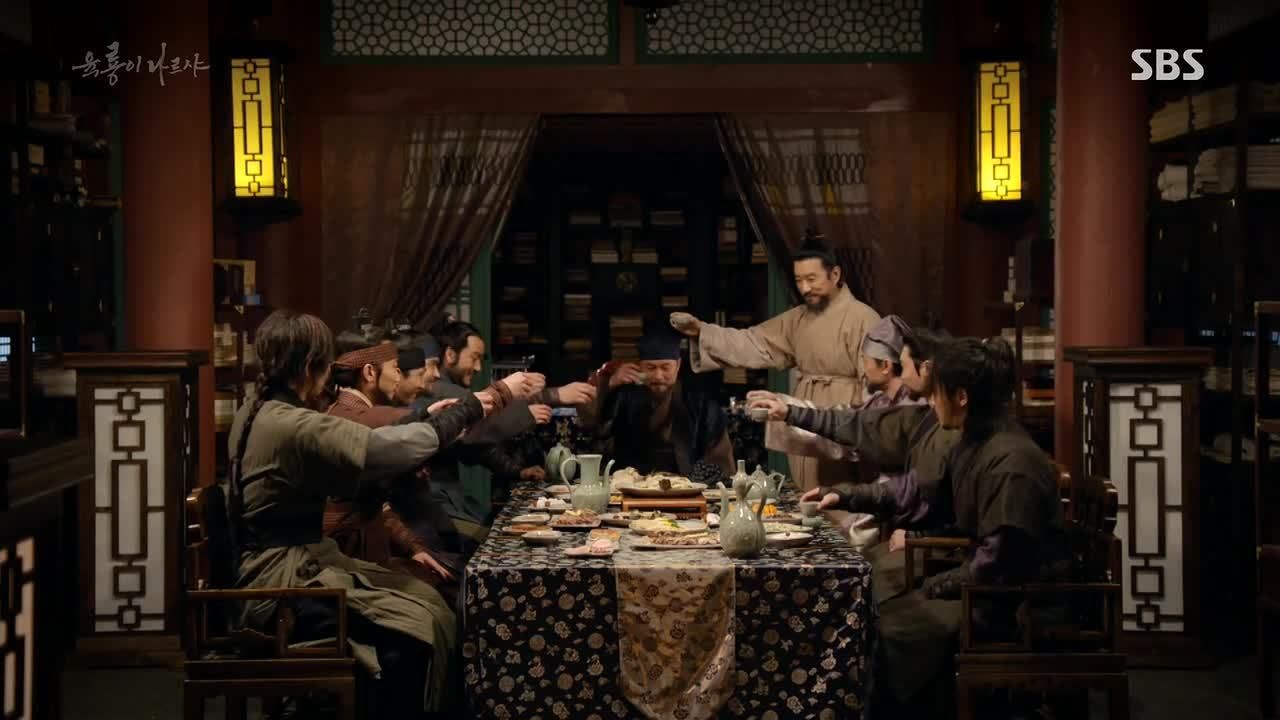 COMMENTS
It wasn't until the six final chyrons that it really hit me. Maybe I was in some kind of denial before, or was just too focused on the recap at hand to fully comprehend that the project that single-handedly dominated the last six months of my life, the gathering place it created in our lives, is over. I know that sounds like a bunch of sentimental fluff, but when you spend that long with a show, and roughly the same group of people (I'm talking about you guys—yes, you reading this), it's hard not to get a little attached.
Put basically, this show was an experience, and the community it created made every week a joy. Perhaps part of the bittersweet sorrow comes from how much Tree With Deep Roots was invoked in this final episode, with Tree not only being one of the best examples of sageuk to ever grace the airwaves, but also being the entire reason I came to Dramabeans in the first place. I loved that show so much, I just had to tell people about it—and here we are, all these years later, coalescing around its very worthy prequel. Life just feels complete.
But enough about me and us and how amazing we all are (*dramatic hair flip*), and onto how great this finale was. Admittedly, it resolved most lingering story threads before the thirty minute mark and left itself little to do afterward, but after this many episodes, it's hard to fault the team for wanting to take a step back, see the forest for the trees (I can't help it!), and let it all sort of sink in. It was safe without tying everything up into a neat bow, but still satisfying. Though I do wonder whether it afforded as much closure to those who haven't yet seen Tree With Deep Roots as opposed to those of us who have, since this finale seemed tailor-made to suit the latter group.
Whether you're a Tree fan or not though, Bang-ji's epilogue (or lack thereof) might've felt a bit short, though, looking back, there really wasn't much they could do with him. He'd lost everything in his life, and what he had left, he couldn't continue to stay around. Maybe it would've been nice to check in with him and his horrible excuse for a mother, but maybe the show had already said all it needed to say about him, which was: Life sucks, and then you die.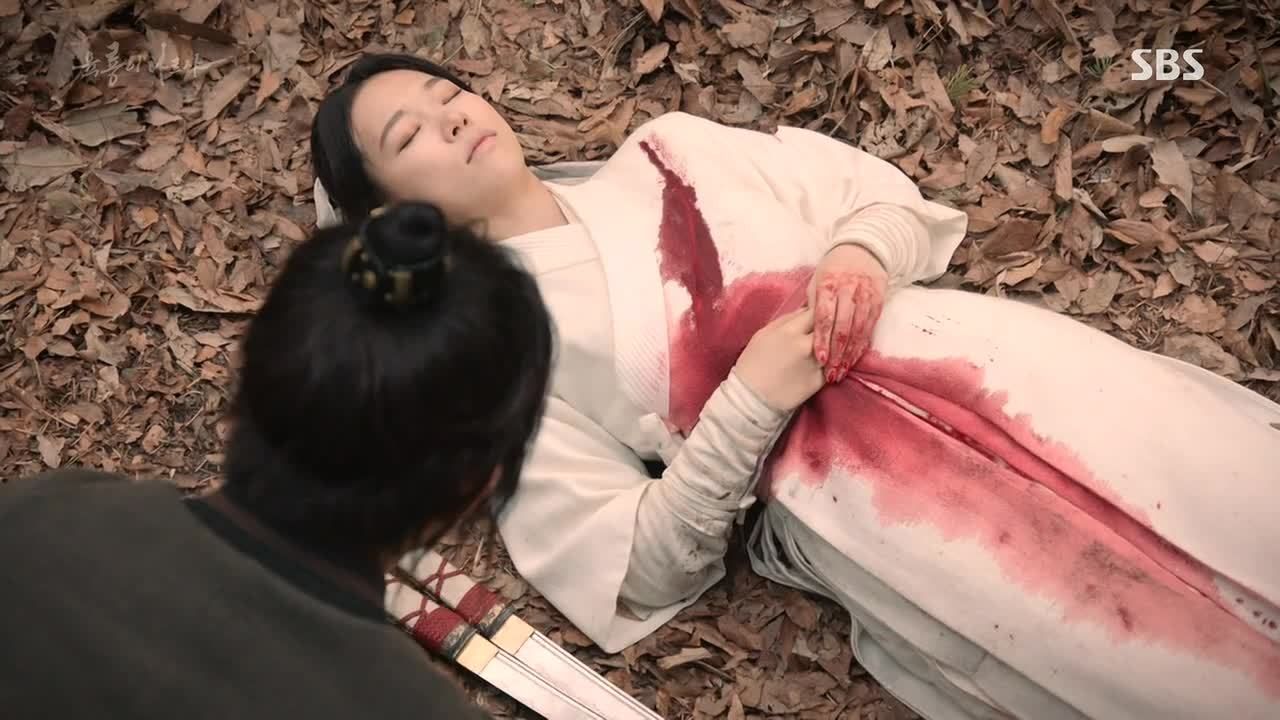 Out of everyone who could find small joys in life, Bang-ji was never one of those people. He hinged his hopes on Yeon-hee, but when she went, so did his reason to ever smile again. So he left a broken man, and there wouldn't have been much to see unless the show planned on changing his trajectory. Still, it's sad to think that his entire life was just… well, there. But at least he went out after having saved Moo-hyul, because that three-way fight was pretty epic.
Bang-won's story was, of course, the one closest to our hearts, and in that respect the show never faltered. His conclusion fit with the growth he's experienced over the series, and while still retaining the essence that made him Bang-won, he really did seem to show how he both matured as a person and as a king. Moo-hyul was right, in that Bang-won could've chosen to not let either him or Boon-yi go, and in his younger days, he would've done just that. But he knew that keeping just their warm bodies next to him wouldn't be the same as keeping their hearts, and chose loneliness over creating a false reality for himself. You gotta respect that.
Otherwise, Nameless' tie-up seemed unnecessary, unless the show thought that some of us were really wanting to know how that super interesting Yooksan/Yeon-hyang subplot would play out. As opposed to Hidden Root, they do pale by comparison as a secret group, and up until the end, it was hard to take them seriously. Scratch that, actually—I stopped taking them seriously the moment Yeon-hyang was revealed to be their leader. What were the qualifications for that job, I wonder? Best macaroni noodle art?
Then again, Six Flying Dragons was never about Nameless. They were just a plot device to keep the wheels of the much bigger ideas greased, and to that end, they sometimes worked. This was a show that was all about ideas, and dreams, and the people we can become when we try to attain such abstract concepts. And while we may not remember a great deal of our dreams, the dream Dragons dreamed for us won't soon be forgotten.
Muyiyiya, you awesome show, you. Muyiyiya.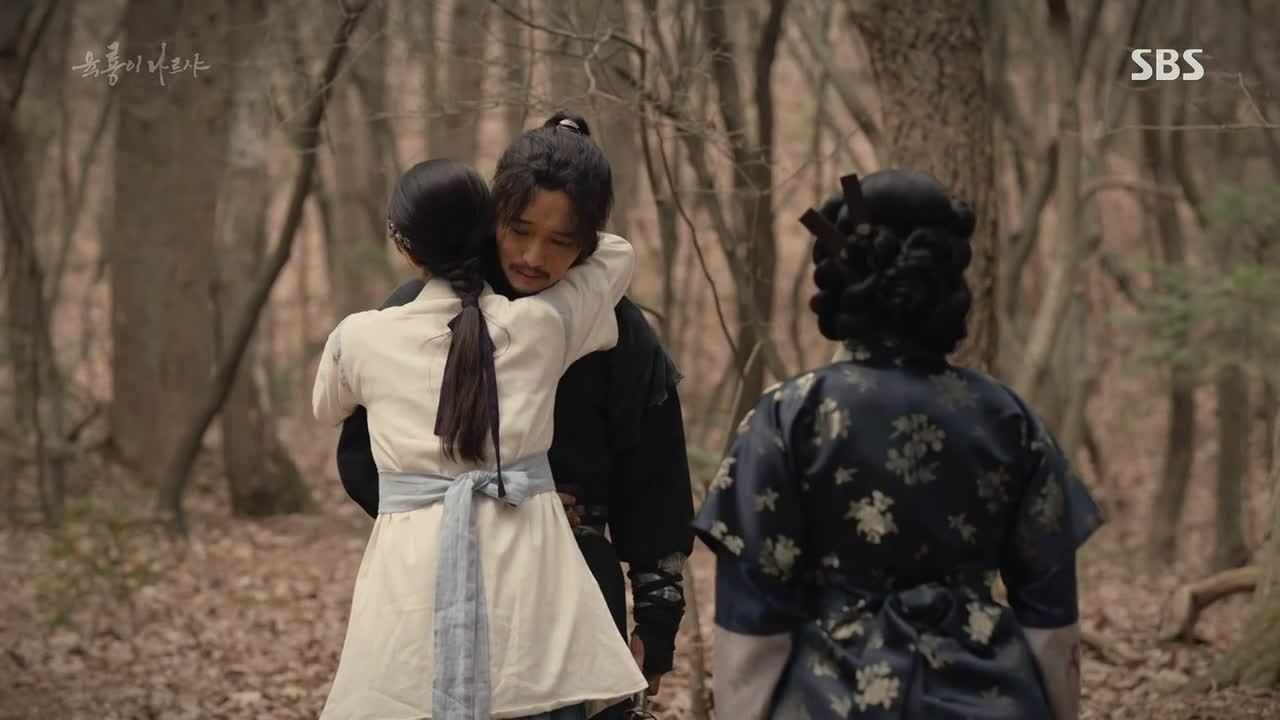 RELATED POSTS
Tags: Byun Yo-han, featured, Kim Myung-min, Shin Se-kyung, Six Flying Dragons, Yoo Ah-in