Yoon Kye-sang up for tvN remake of The Good Wife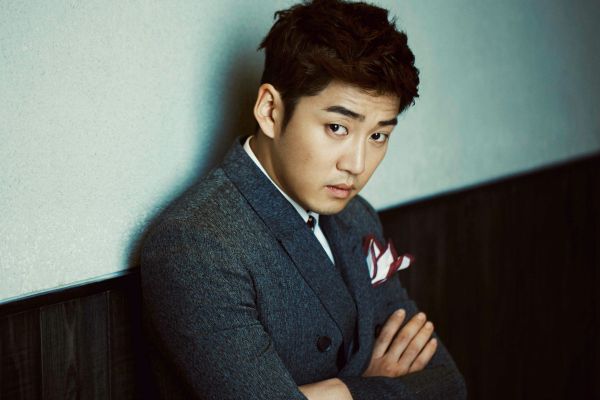 My my, they just keep lining up good actors for this project. Though I guess once you score A-list film actress Jeon Do-yeon (The Shameless, Secret Sunshine) to headline your drama, you'd be crazy not to give her charismatic co-stars to work with. The Korean remake of the critically-acclaimed American television series The Good Wife has confirmed Jeon for the main role, as well as Yoo Ji-tae (Healer) to play her husband; now Yoon Kye-sang (Last, Full Sun) is being courted to play her main love interest.
The Emmy-award-winning series is currently airing its seventh and final season on CBS, and stars Julianna Margulies as the wife of a disgraced state's attorney who is sent to prison for political corruption involving a sex scandal. She goes back to work as a lawyer after spending 13 years as a stay-at-home mother of two kids, and the drama is about her rediscovering her professional and personal life.
Jeon Do-yeon has been cast as the title character, and Yoo Ji-tae will play her prosecutor husband who is publicly disgraced in a scandal. Yoon Kye-sang is up for the role of the heroine's friend from law school who's now a senior partner at a law firm. In the original, the character is Will Gardner, played by Josh Charles, one of the city's top ten eligible bachelors who helps the heroine get a job at his firm. His character is the central love interest early on in the series, so unless the remake is going to skew the story heavily, we'll probably be rooting for Yoon Kye-sang in this love triangle.
I'm mostly interested in the project because they managed to get Jeon Do-yeon, and because I've heard such good things about The Good Wife's strong female characters. It has to be why she signed on to play the part, and I can already imagine how good she'll be at putting on the calm and cool exterior while her life falls apart publicly.
The remake will be helmed by PD Lee Jung-hyo of the dark thriller Heartless City and writer Han Sung-woon of KBS's Spy. It'll follow Oh Hae-young Again on Mondays and Tuesdays in July.
Via Osen
RELATED POSTS
Tags: Jeon Do-yeon, remakes, The Good Wife, Yoo Ji-tae, Yoon Kye-sang