Beast's Beauty: Baek Jin-hee out, Girl's Day's Minah in?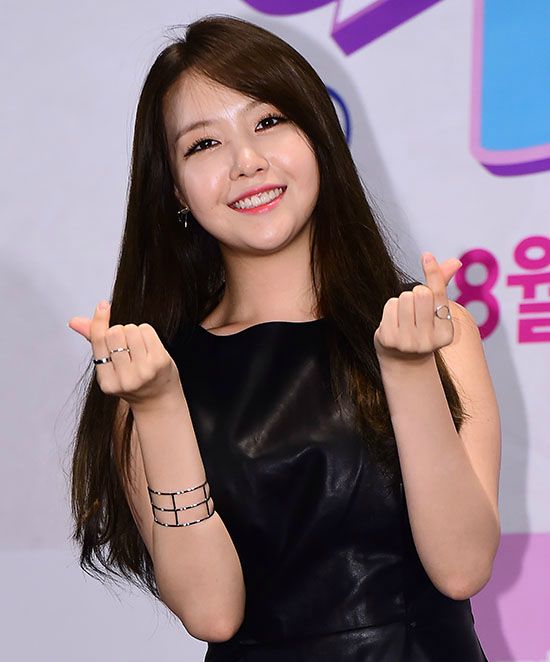 Well this is a strange development. New SBS weekend rom-com Beast's Beauty was initially courting Baek Jin-hee (My Daughter Geum Sa-wol) to star opposite Namgoong Min (Remember—Son's War). But Baek Jin-hee has turned down the offer, and so now they're courting Girl's Day idol Minah (Sweet Savage Family) for the part. Uh… I guess they kind of look alike, but that's no reason to go cast her in a leading role!
The new drama comes from the PD-writer team behind Girl Who Sees Smells and stars Namgoong Min as an ex-con who went to prison on a false charge. He then becomes a human rights lawyer and a chaebol heir, while the heroine is a cute, determined young woman just struggling to land a job. The drama will be about their ups and downs and his revenge, though it's described as a cheerful, refreshing romantic comedy.
Ha Suk-jin (D-Day) has also been offered the role of Namgoong Min's half-brother, who will be in a love triangle with the leads. I'm really having a hard time picturing Minah in the part, though I know she fits the image quite well. It's just, I've seen her act and I don't think she can carry a leading role.
I actually ended up liking her in Vampire Idol, but that's because she literally had ONE thing to do, and it was in small doses. An entire drama with her as the heroine? I don't know if I could do it. Baek Jin-hee, is there a chance you'll change your mind? Pretty please?
Beast's Beauty follows Mrs. Cop 2 on weekends beginning May 14.
Via Sports Chosun
RELATED POSTS
Tags: Beautiful Gong Shim, Minah