Casting complete for cheery weekend romance Beast's Beauty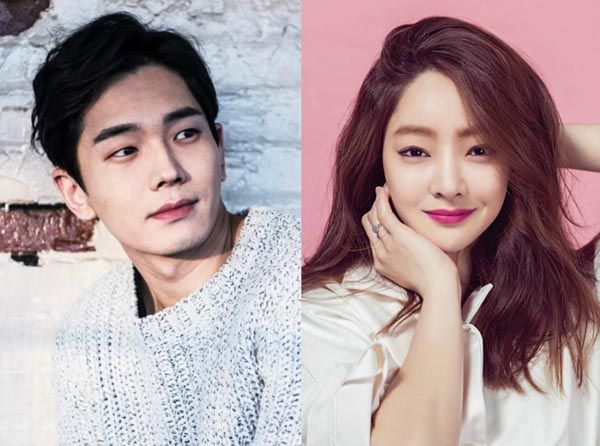 Ohn Joo-wan, Seo Hyo-rim
Some early names ended up bowing out, but the casting is now set for SBS's lighthearted weekend romantic comedy Beast's Beauty, which earlier cast Namgoong Min (Remember—Son's War) to headline, marking a departure from his recent scene-stealing turns as villainous second leads.
Baek Jin-hee had been considering the lead role of the plucky heroine, but she bowed out and idol singer Minah of Girl's Day (Sweet Savage Family) was courted to take the part; Minah has since confirmed. (I don't get it. This casting confuses me.)
Joining them now are two additions: Ohn Joo-wan (Village: Secret of Achiara) will be playing the role previously considered by Ha Suk-jin of the hero's chaebol half-brother, while Seo Hyo-rim (Endless Love) will play Minah's older sister. The drama is described as a cheerful rom-com centering around four leads experiencing the ups and downs of youth and getting entangled together in romance. Lemme guess: a set of siblings falls in love with another set of siblings? In the most dramatically complicated way possible?
I'm encouraged by the fact that the show is being described as upbeat and light, which takes the edge off the serious-sounding premise: A wrongfully accused, tough-fighting hero goes to prison, seeks revenge, and becomes a human rights lawyer and chaebol heir. With so many revenges in dramaland right now, I don't mind one of them taking a lighter approach and giving us a broader tonal range.
Ohn Joo-wan is a casting I can get behind, since I do really like Ohn's ability to be stern and intense one moment, and smiley and boyish the next; his character is called both "the most perfect man in the world" and "a tragic prince," although I expect it to be more like tragic-lite. Seo Hyo-rim is also described as perfect, being blessed with good looks and smarts as the competent unni, while Minah is the the younger sister has a good heart and… let's just say she has a good heart, 'cause it sounds like that's really the one thing she's got. (I'm still confused as to how you cast a drama where Minah beats out Baek Jin-hee or Seo Hyo-rim as the lead, but like I said, I don't get it.)
Beast's Beauty will follow Mrs. Cop 2 and premieres on May 14.
RELATED POSTS
Tags: Beautiful Gong Shim, Minah, Namgoong Min, Ohn Joo-wan, Seo Hyo-rim