Come Back, Ajusshi: Episode 11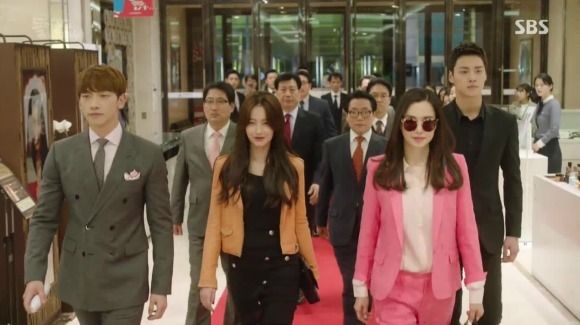 Our two death colleagues come together for big reveals and small steps towards revenge (shh, don't tell Maya!) against their shared enemy. Hae-joon learns to take steps in the right direction — prioritizing family over jealousy and his workaholic nature — while still staying true to who he is at his core. Slowly but surely, the person he'd really care to impress is starting to notice the goodness in him. And it's not only because of the smiley face stickers.

EPISODE 11 RECAP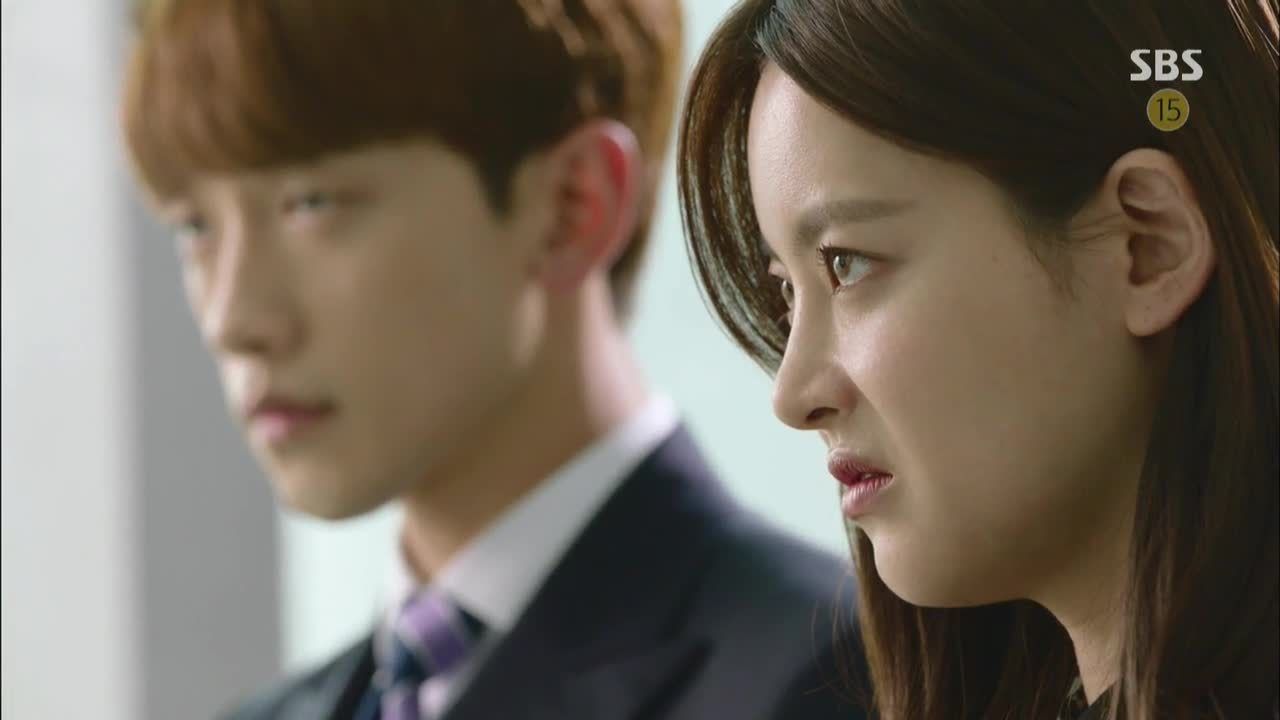 As Ji-hoon tries to get more information on Gi-tak's long-lost younger sibling, he's approached by Hae-joon and Hong-nan. They glare at him and both shove Ji-hoon with their shoulders as they pass by, giggling and celebrating as soon as they pass. Then, Ji-hoon is faced with Seung-jae, who stares at him blankly. Hm, is one of them Gi-tak's sibling?
At work, Da-hye is lost in thought about the almost-kiss from last night, so she's startled when Hae-joon appears in front of her. He leans in close and suggests that they go home together. Ji-hoon watches this interaction from afar.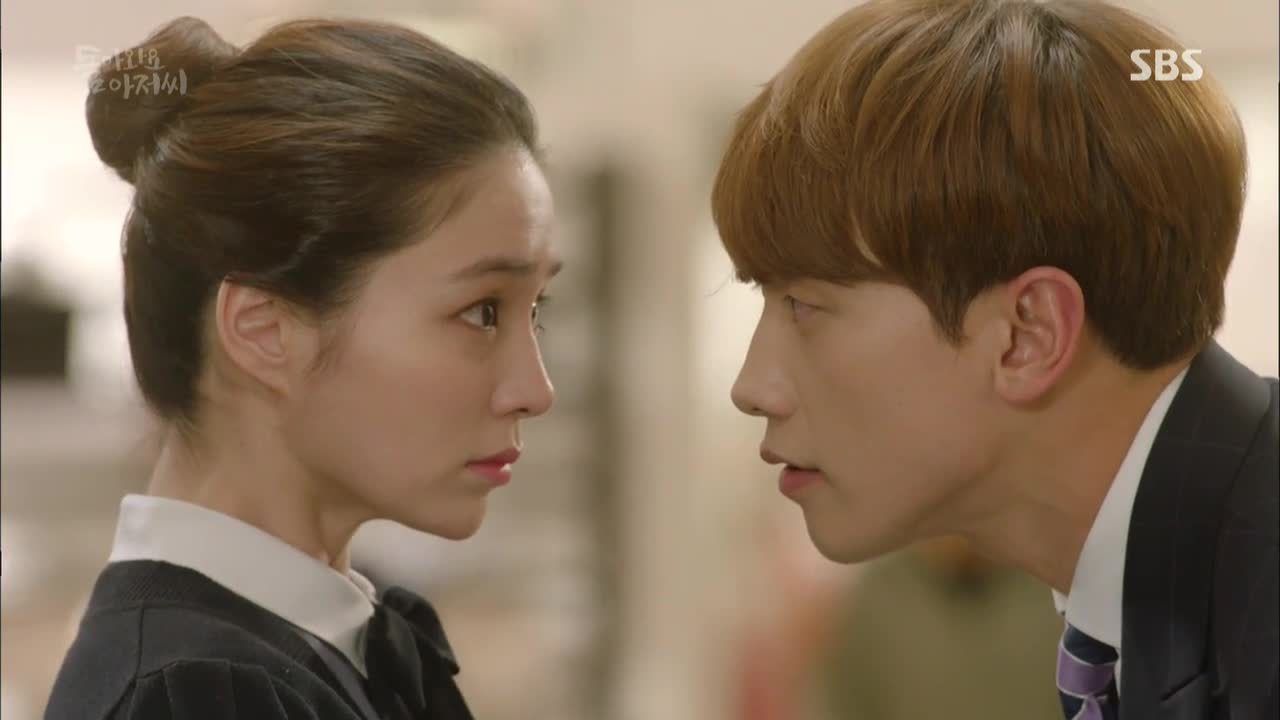 Hae-joon walks off with Hong-nan in high spirits. Hong-nan praises her death colleague for setting up the perfect plan for Yi-yeon to reclaim her fame while also getting revenge on Jae-gook. They're already planning to get drinks in celebration.
But Yi-yeon isn't easy to convince. She's playing hard to get, but she has a valid point: How would she benefit by helping her ex-husband's department store? What about the potential backlash on her?
Hae-joon tries to persuade her that he's not a slimy businessman like her husband, but Hong-nan bursts out in anger. She yells at Yi-yeon that they've worked hard to get this opportunity, yet she's so thankless. Yi-yeon claims that she never asked for this kind of help and calls them indecent. That angers both of them, and Hae-joon storms out.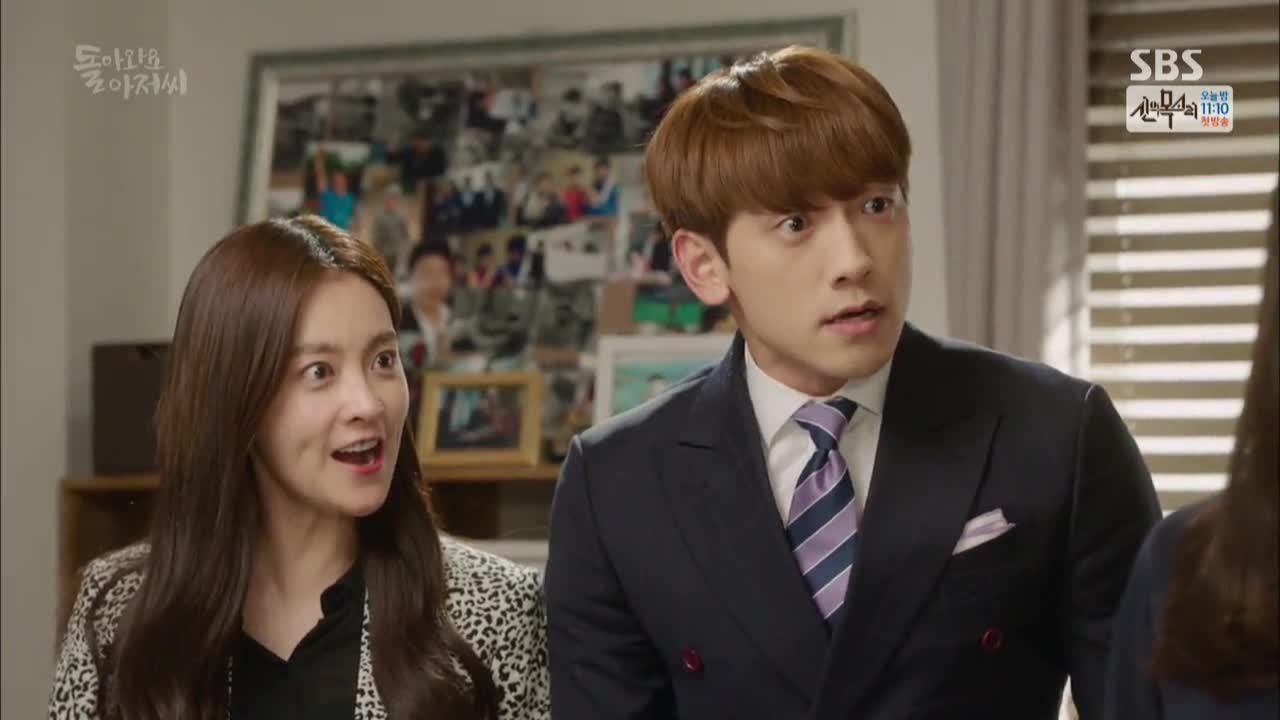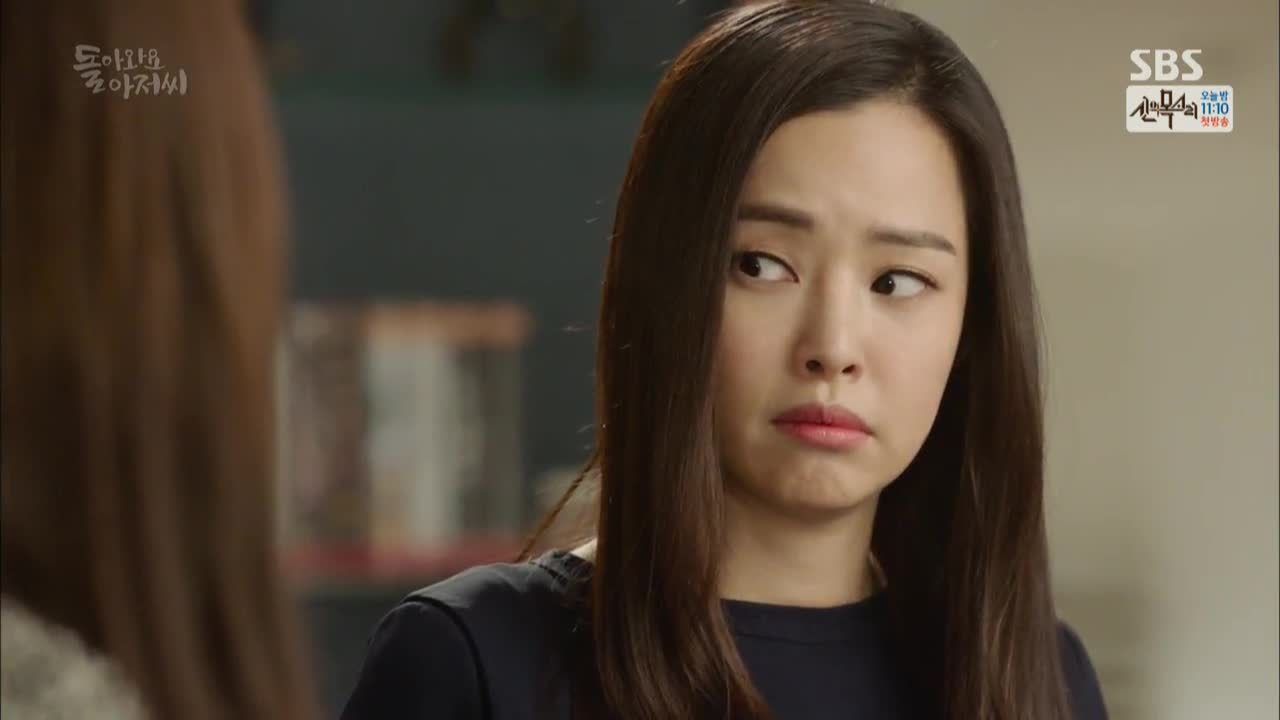 Hae-joon waits for Da-hye at the walkway towards their house. She hasn't been answering her phone, probably in avoidance of him. As soon as she appears, she tells him to leave as soon as the two months are over. Hae-joon just smiles and comments that she must be finding him more uncomfortable, which he takes as progress in making her fall for him.
Da-hye walks on, but Hae-joon clarifies that he won't come back after these two months. He's just a passerby in her life. He'll be there for her to listen, to lean on, and do everything that Young-soo never had a chance to do. "I just want to protect your family."
Later, Da-hae and Hae-joon awkwardly run into each other in the house. She quickly goes outside just as Hong-nan arrives at the gate. Da-hye comments on how hot and cold Hae-joon is with her, and she assures the dog that she won't fall for him. Hong-nan makes her presence known and promises to keep her comments a secret.
Hae-joon sends Hong-nan up to the attic and asks Da-hye for some snacks to go with their drinks. She initially refuses until Hae-joon tempts her with a smiley face sticker. Then, she's all smiles and takes the sticker bait.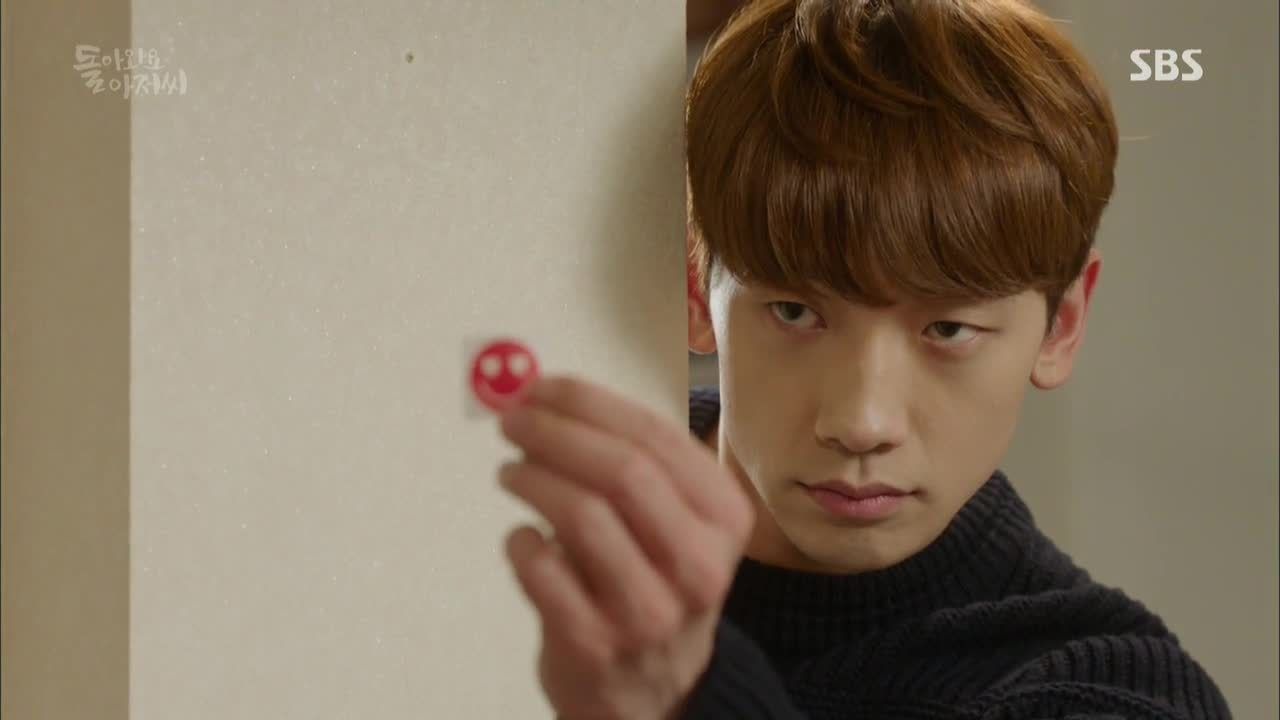 Hong-nan moved out for the night because she couldn't handle how thankless Yi-yeon was. Yi-yeon will only understand her importance once she's gone. Da-hye comes upstairs with the snacks, and Hong-nan invites her to join them. Da-hye seems hesitant and claims that she can't drink, but Hae-joon pulls her down to sit with them.
Soon enough, Da-hye is a few drinks in and accepts a glass of somaek made by Hong-nan. She downs it and makes one herself, surprising Hong-nan and Hae-joon. Hong-nan asks why a cute person like Da-hye married Young-soo, and Da-hye admits that she didn't want to marry Young-soo. Because he was too kind. She also tells them that she grew up a lonely child and wanted to have lots of children with Young-soo.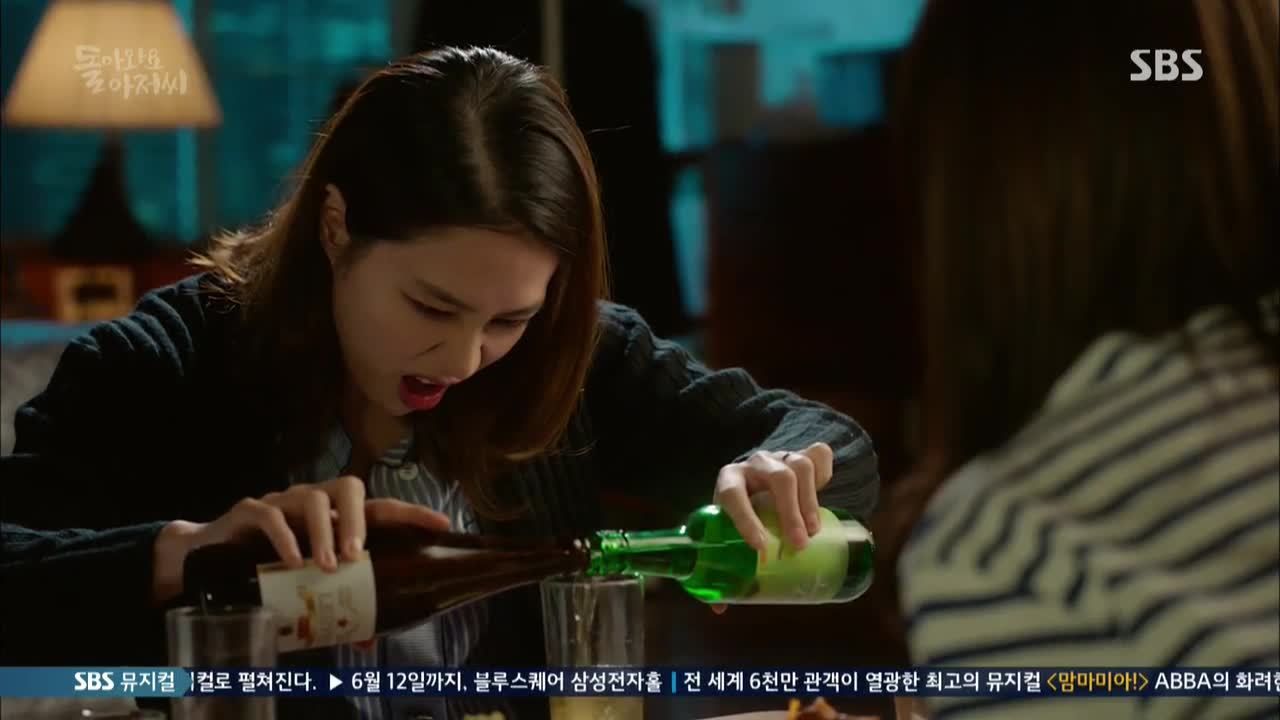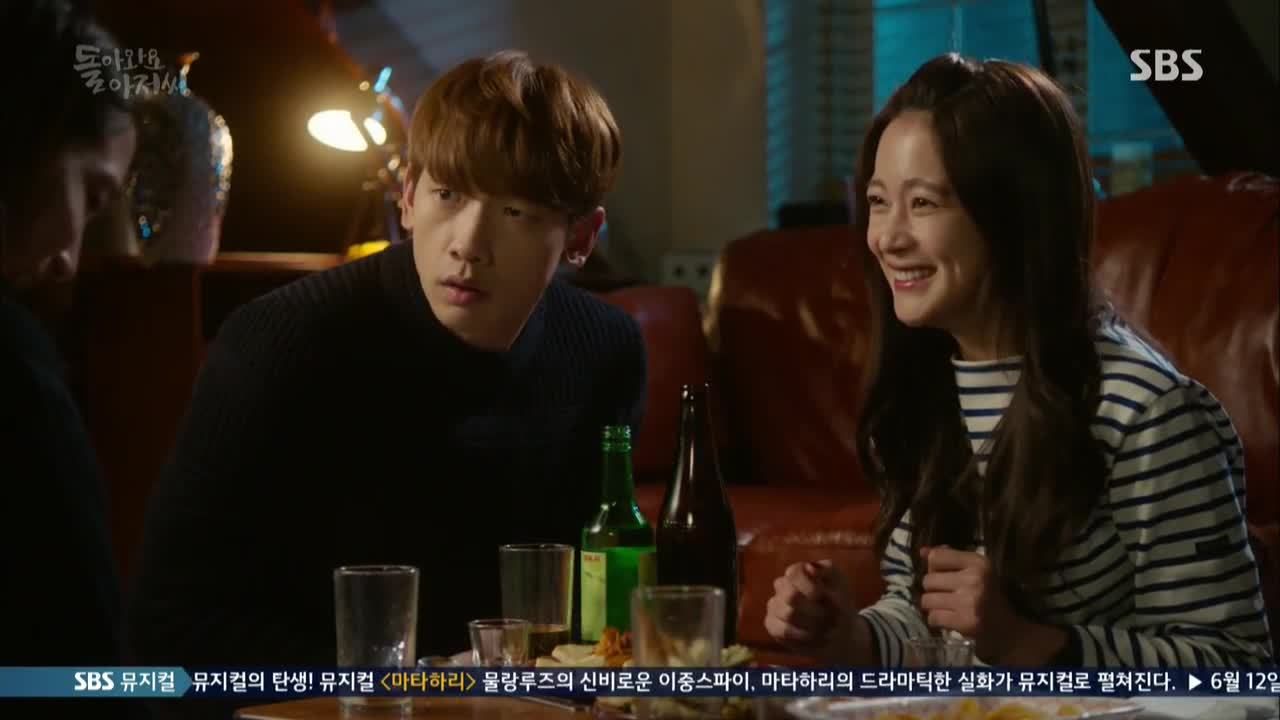 Hae-joon has fallen into a drunken snooze, and Da-hye's head nods asleep as well. Hong-nan catches her head, and Hae-joon jerks awake. He orders Hong-nan to transfer Da-hye's head to his shoulder, and she does as told. She smiles at the precious sight.
Drunk Hae-joon finds Da-hye's hair clip in his pocket and clips it onto his head. He climbs into bed with Da-hye, momentarily resorting back to habit. He wakes up in shock that he's next to Da-hye but takes in the moment… until he hears Hanna's voice calling for Mom.
Hae-joon scrambles in panic, unsure of what to do. He ends up covering Da-hye in the blanket just as Hanna arrives in the room. He urges her to stay quiet and makes a deal with his stickers. They nod in agreement and quickly switch places, Hae-joon running out while Hanna cuddles with Da-hye.
In her room, Hanna sits with her arms crossed as Hae-joon tries to make all the excuses. He lies that he really wanted Da-hye's hair clip and points to his hair as evidence. But Hanna seems forgiving and randomly asks for Hae-joon's number.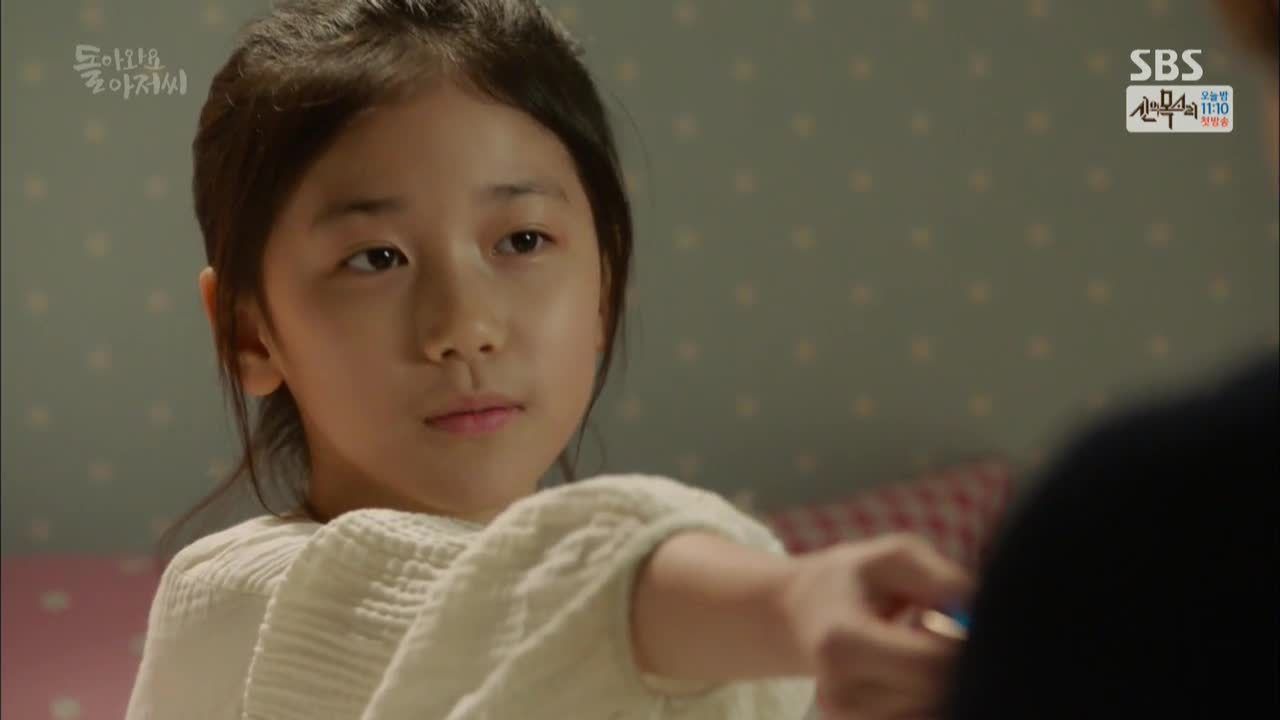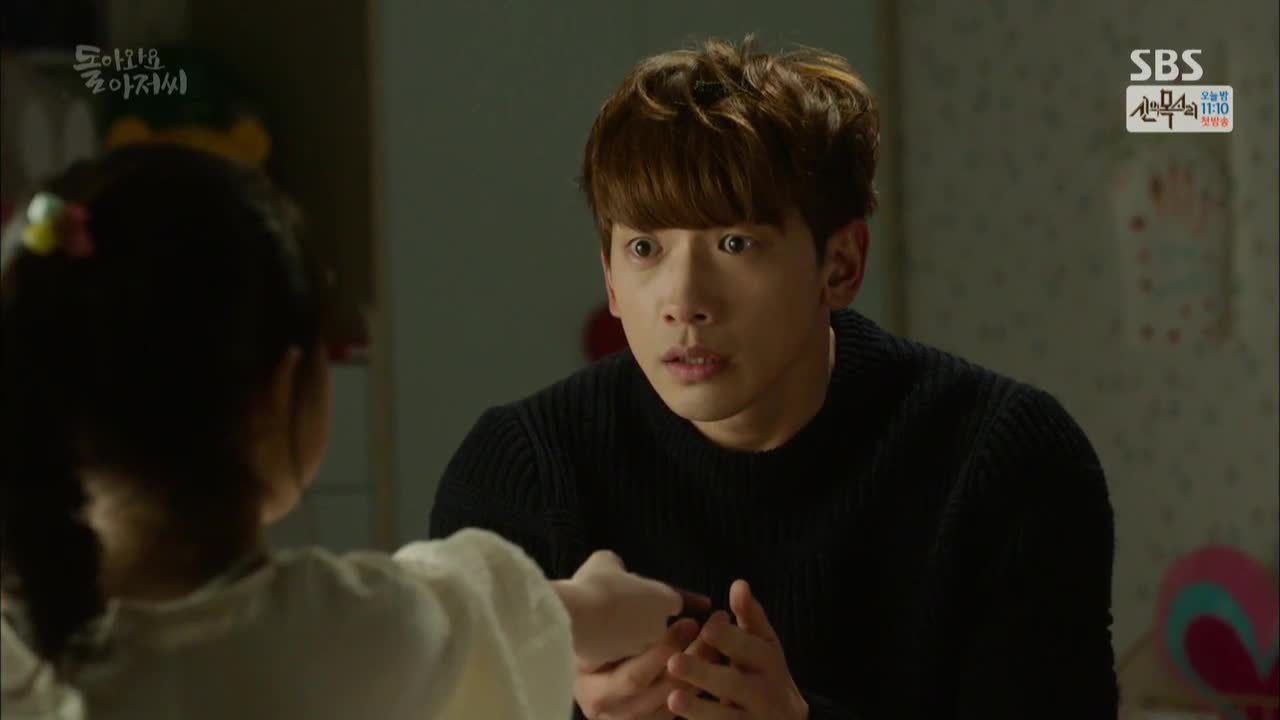 Yi-yeon wonders where Hong-nan has disappeared to but calmly goes about her solution. Hong-nan angrily jerks up in bed as Hae-joon steps foot in the attic. She gets a message from Yi-yeon and shares it with Hae-joon. Based on their pleasant surprise, it look like things are moving forward.
The next morning, Jae-gook receives an update that Yi-yeon has agreed to model for the department store. Before he can get any more updates, he's pushed aside by Hae-joon, who prepares the red carpet for our superstar Yi-yeon. She struts down with her entourage, and her fans crowd around her for pictures and autographs. Jae-gook can't get past the wall of fans and sheepishly summons Yi-yeon for business.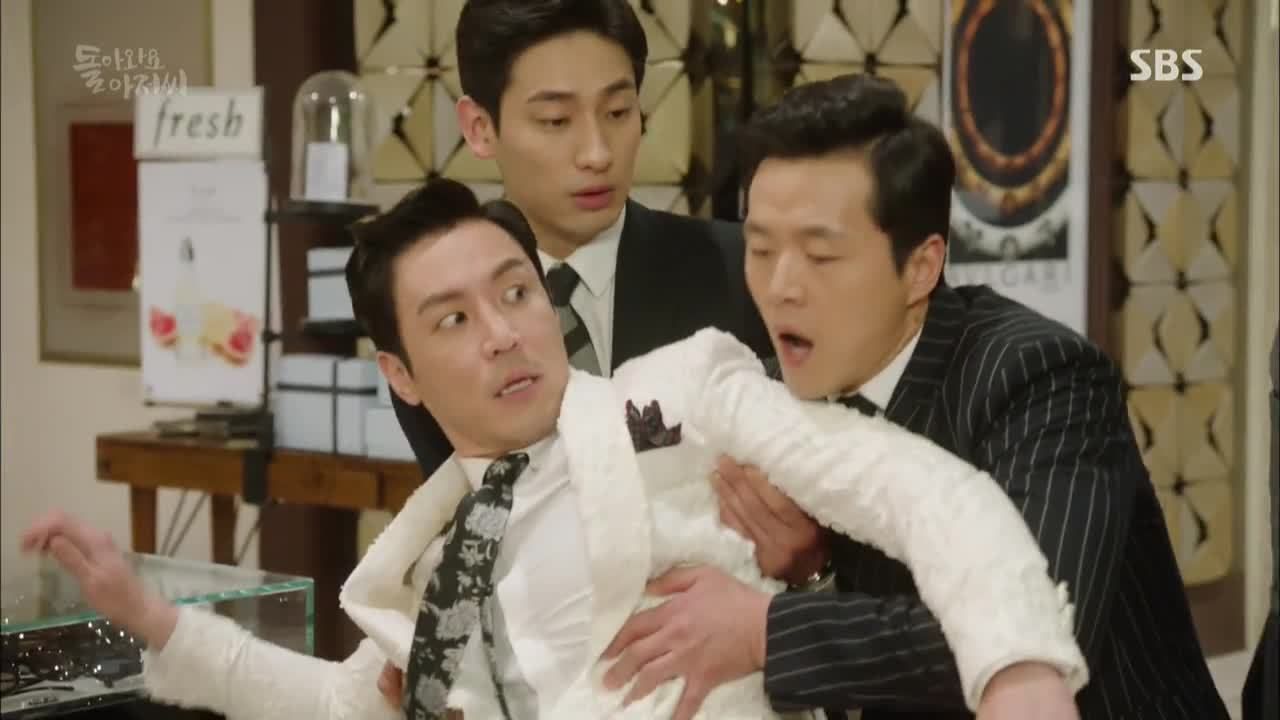 Yi-yeon takes the head seat and confidently lists her conditions for working with Sunjin. She wants to be treated as if she was at her peak and will only deal with people at her level. She expects Sunjin to be at her level as well, and prompts a competition: She will sign with whoever increases the value of Sunjin. Rumor has it, that this contract will determine the heir to Sunjin, so Hae-joon and Jae-gook better be on their game.
Hong-nan disapproves of Yi-yeon's method and asks her why she's giving Jae-gook a chance. She could have just signed the deal with Hae-joon, and everything would have been settled. Yi-yeon just wanted to give Jae-gook a chance to prove his effort to his son, but that answer doesn't satisify Hong-nan. She walks off to spend another night elsewhere. Seung-jae follows her and warns her to not wander alone, since Suk-chul is surely watching her.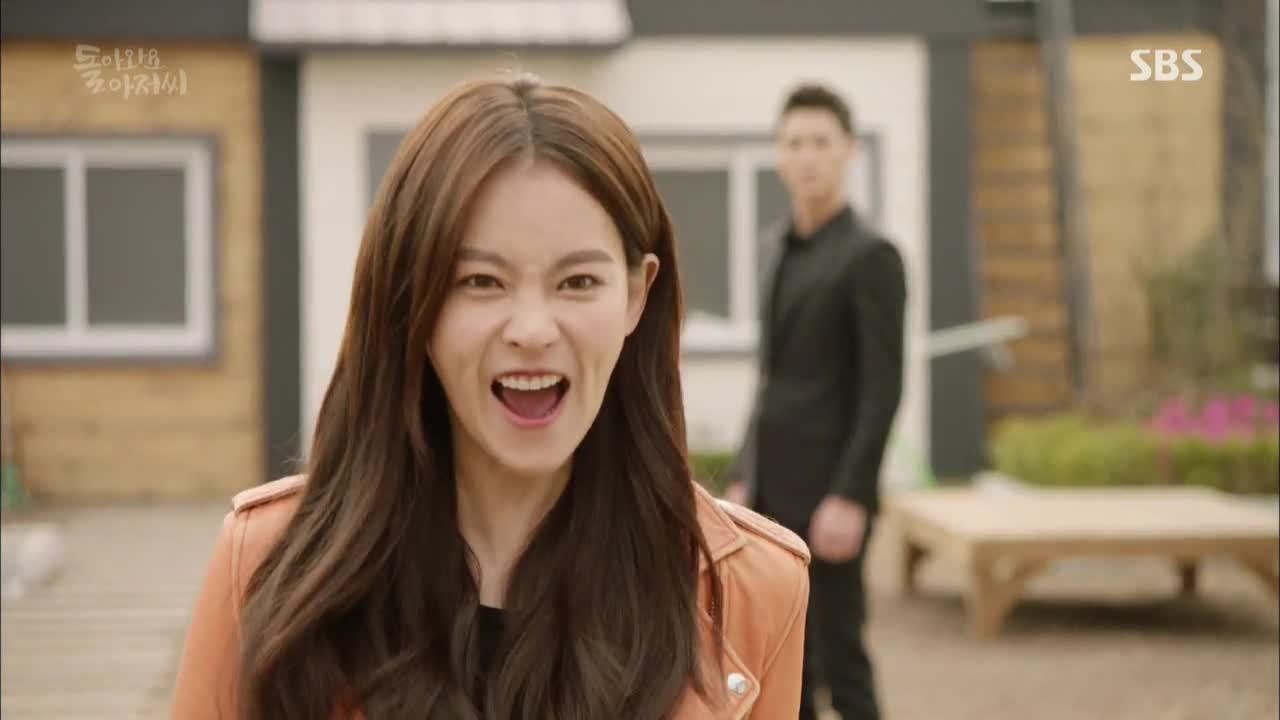 It does seem like someone is on her tail, but it's not Suk-chul. It's Ji-hoon. He tapes a picture of Hong-nan on his web of connections to Gi-tak and stares at it, asking, "So you're Han Gi-tak's younger sibling?"
Jae-gook blames Suk-chul for letting Yi-yeon appear in front of him again and scolds him for his incompetence. Ji-hoon arrives at the gathering, and Jae-gook continues to grill Suk-chul, this time about Hong-nan. Suk-chul brushes off the question, ensuring Jae-gook that she's just a manager trying to make it in the entertainment industry.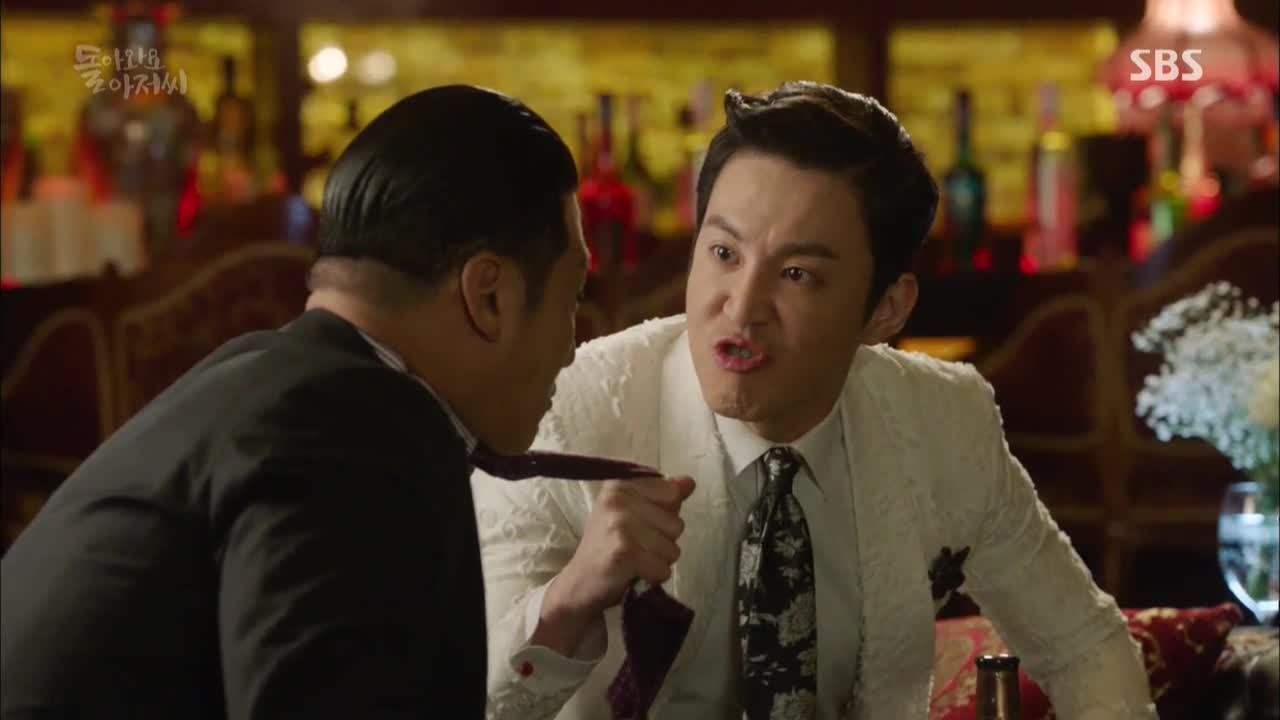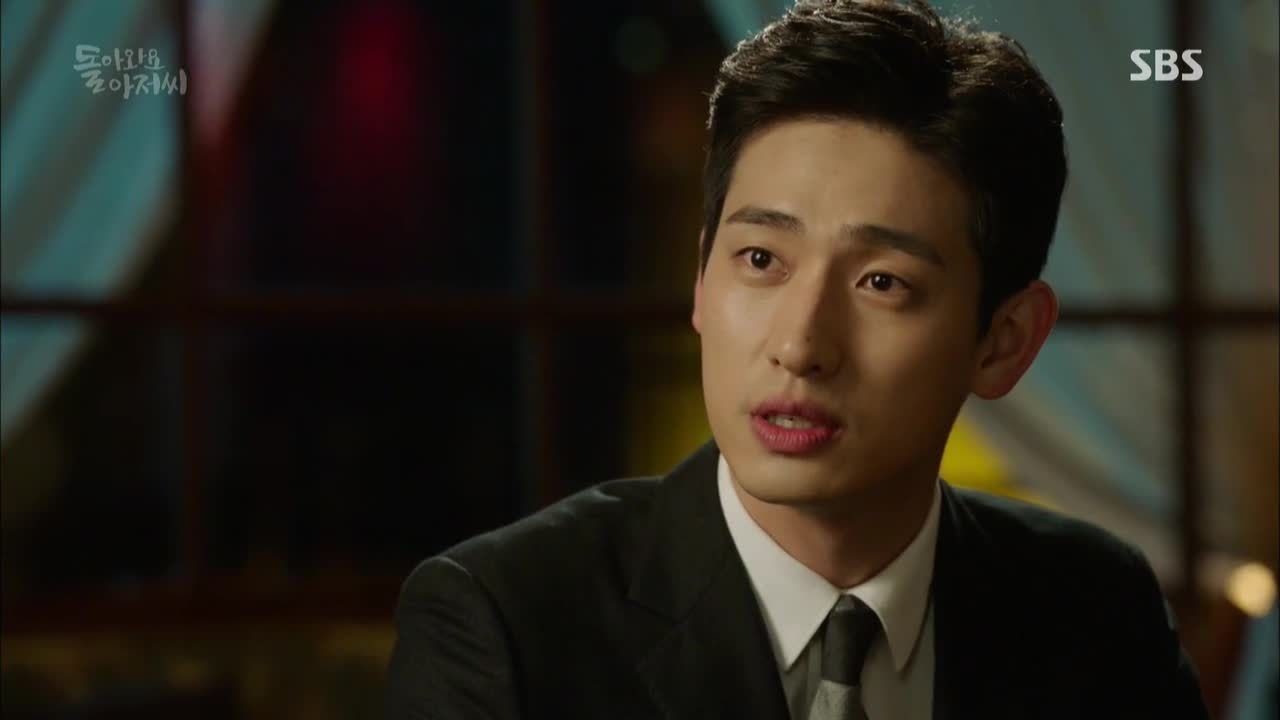 Ji-hoon interrupts the conversation and urges Jae-gook to take this opportunity. It's better to let Yi-yeon be the face of Sunjin than losing to Hae-joon. He suggests that they approach Yi-yeon's manager, Hong-nan. Jae-gook agrees and lets Ji-hoon handle this situation, much to Suk-cul's distaste.
Suk-chul gets a call about someone from Sunjin looking into Gi-tak's death. The person's name is Jung Ji-hoon. What a coincidence, eh?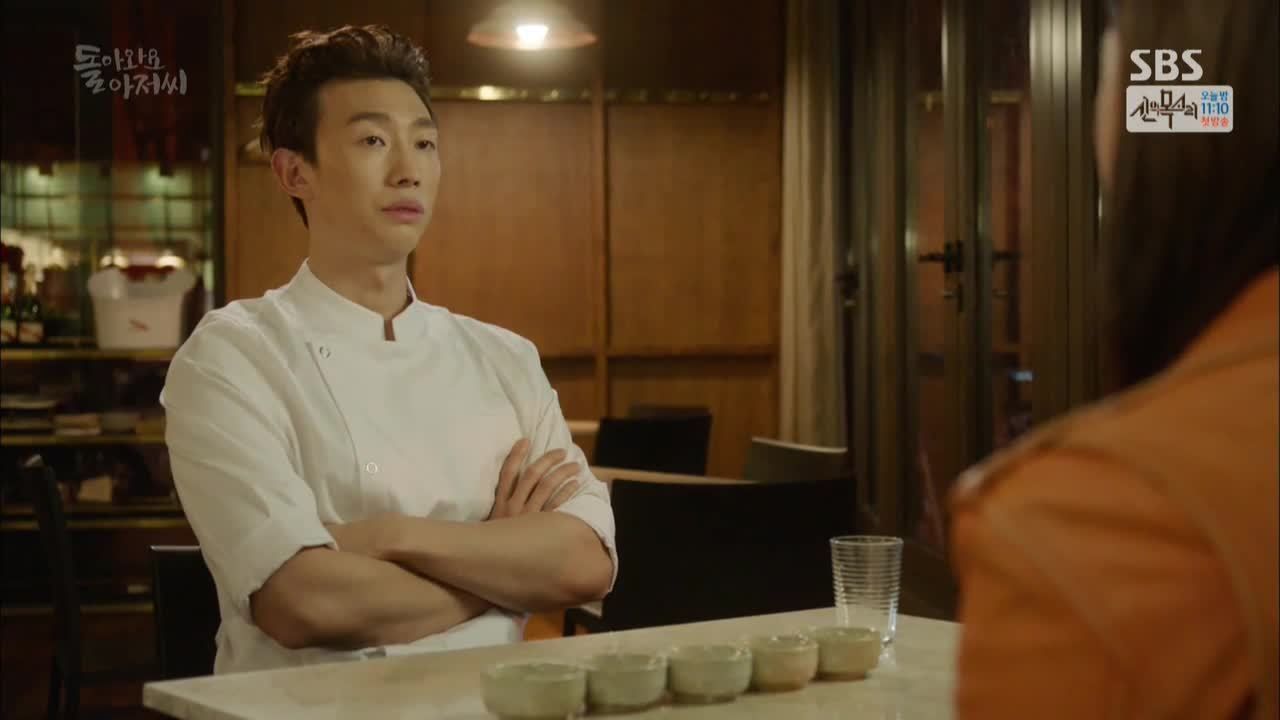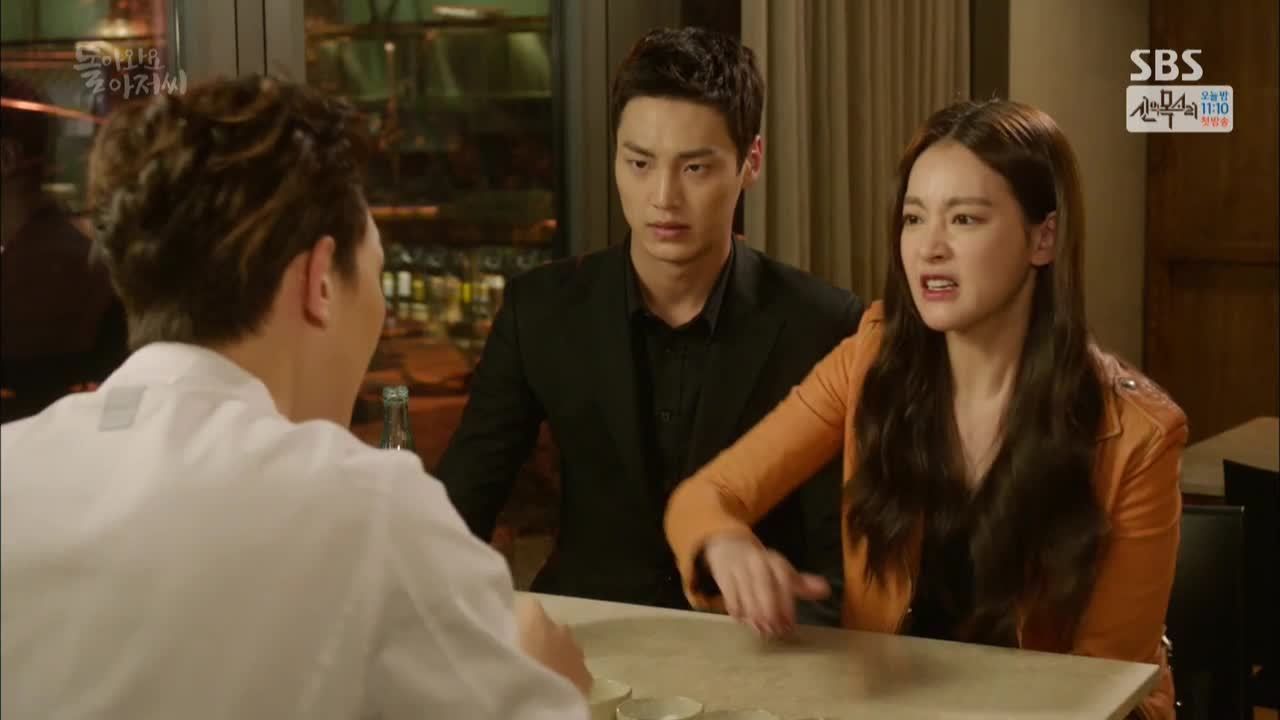 Hong-nan makes Je-gil taste different condiments and distinguish them between sugar, salt, and MSG. He tastes and distinguishes each one, but Hong-nan is horrified at what Suk-chul has done to Je-gil's taste buds. They're all salt, but Je-gil couldn't taste it.
Hong-nan receives a call from Suk-chul warning her about someone investigating Gi-tak's death. He says that she'll have to worker faster to get Jae-gook before he gets her. On cue, Ji-hoon enters the restaurant to talk to Hong-nan. He appears to want to negotiate, but he's really there for Hong-nan.
Je-gil watches with a strange sense of familiarity and realizes that Ji-hoon is the guy who showed up at the restaurant with Da-hye. He takes out his phone to check his pictures. Seung-jae gets a message from Suk-chul to report to him if Ji-hoon meets with Hong-nan. He also remembers Ji-hoon from another interaction, when Ji-hoon stopped by the restaurant to confirm that Gi-tak was the owner. It's a strange jumble of coincidences.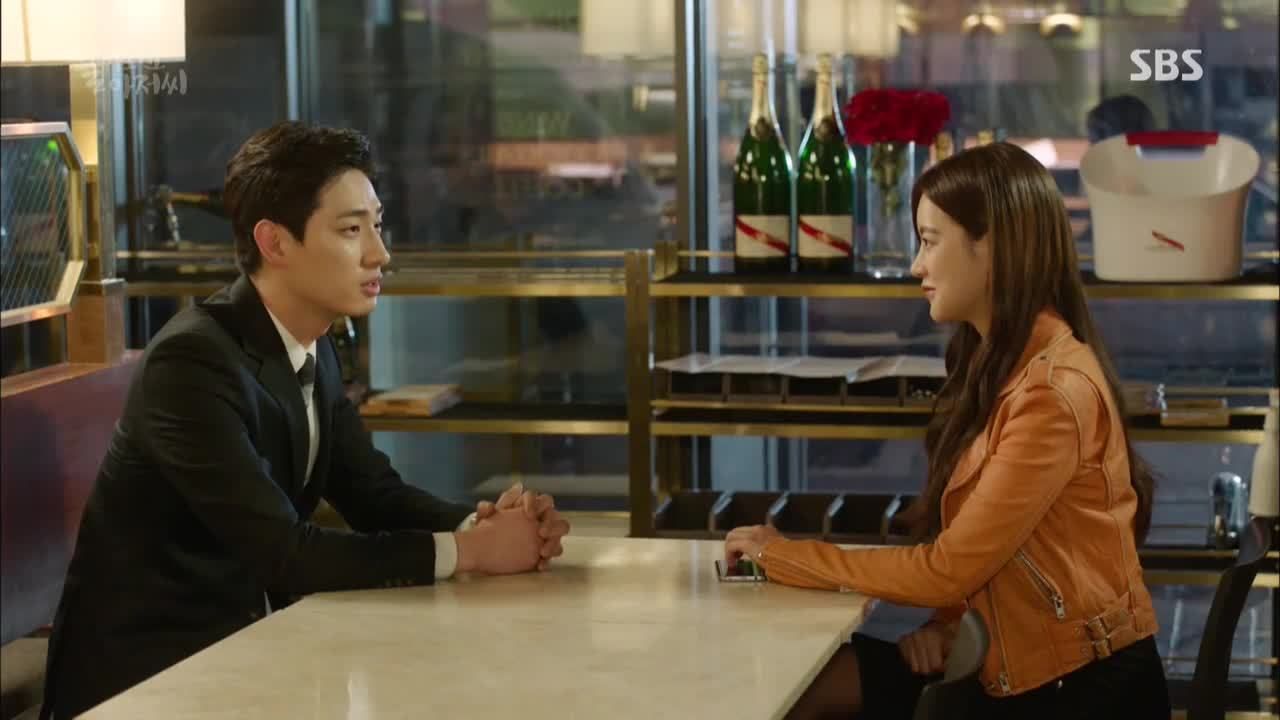 Hong-nan updates Hae-joon on her negotiation with Ji-hoon, and they can't seem to figure out his true motive. Hong-nan vows to crush him the next time she meets with him.
Da-hye brings clean laundry to the attic, and Hae-joon takes this opportunity to get too close for comfort. He has her lie on the bed to test out a new pillow, and their faces are oh-so-close. Hong-nan wakes up on the ground and greets Da-hye, who scrambles out of the attic. Downstairs, Da-hye grabs Hanna and her father-in-law into a hug, asking them for strength (to resist Hae-joon's attraction).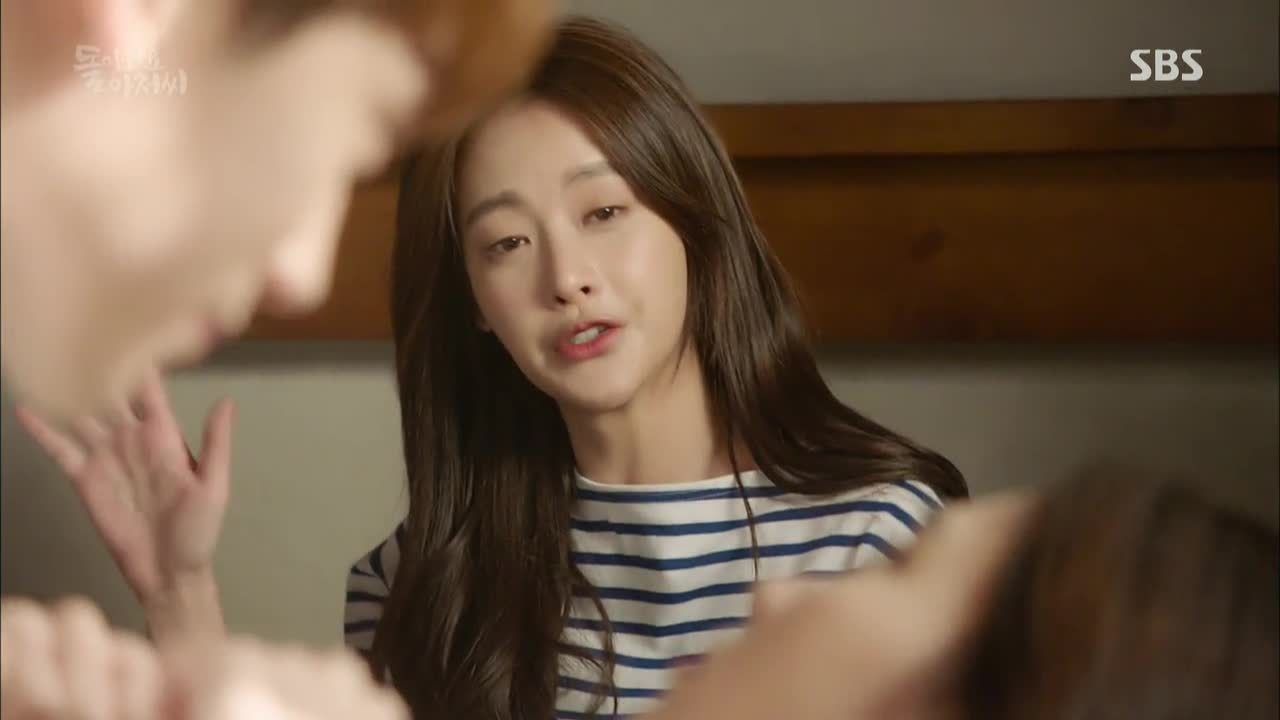 Jae-gook treats Yi-yeon to a fancy meal with her favorite wine. She's surprised that he still remembers these details, and he assures her that he's very interested in her. Sounds more like a stalkerish obsession than a flattering comment. He tries to convince her that signing with him will be the best for their public images, but Yi-yeon disagrees. She wants him to work for it, but he's clearly not willing to put in the effort. So Yi-yeon simply walks away, and Jae-gook throws an agry fit.
Hae-joon meditates in his office and repeats incantations to convince himself that he's the genius Lee Hae-joon. But it's no use. He has no idea what to do. Outside his office, Da-hye overhears other employees ridiculing his absurd methods in trying to beat Jae-gook and assume his promise to employee benefits were all fluff. Giving up on his meditation, Hae-joon looks at the time and rushes out.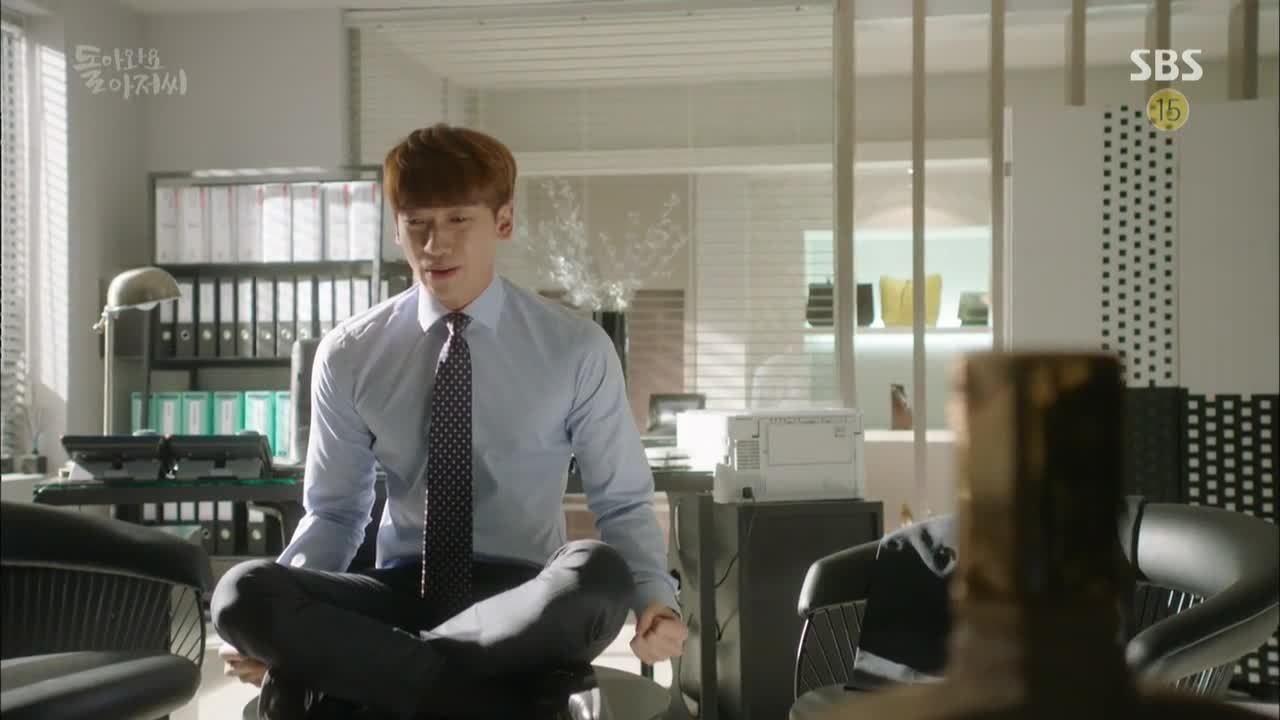 At the same time, Jae-gook heads into the parking garage with Ji-hoon to greet a VIP guest, but this guest is causing a scene with one of the valet employees. He speaks with an entitled tone and blames the employee for delaying his drive. Jae-gook intervenes and dismisses the employee, but the employee claims that he's done nothing wrong. Still, he's dragged away, so the employee bows his head in apology.
Hae-joon interferes and tells the employee that he should not bow his head if he was undeserving of the blame. Jae-gook warns him about the rank of this guest, but Hae-joon remains firm. He assert that the department store sells items, not attitudes. Employees are not required to sell their overly kind attitudes to those who demand it.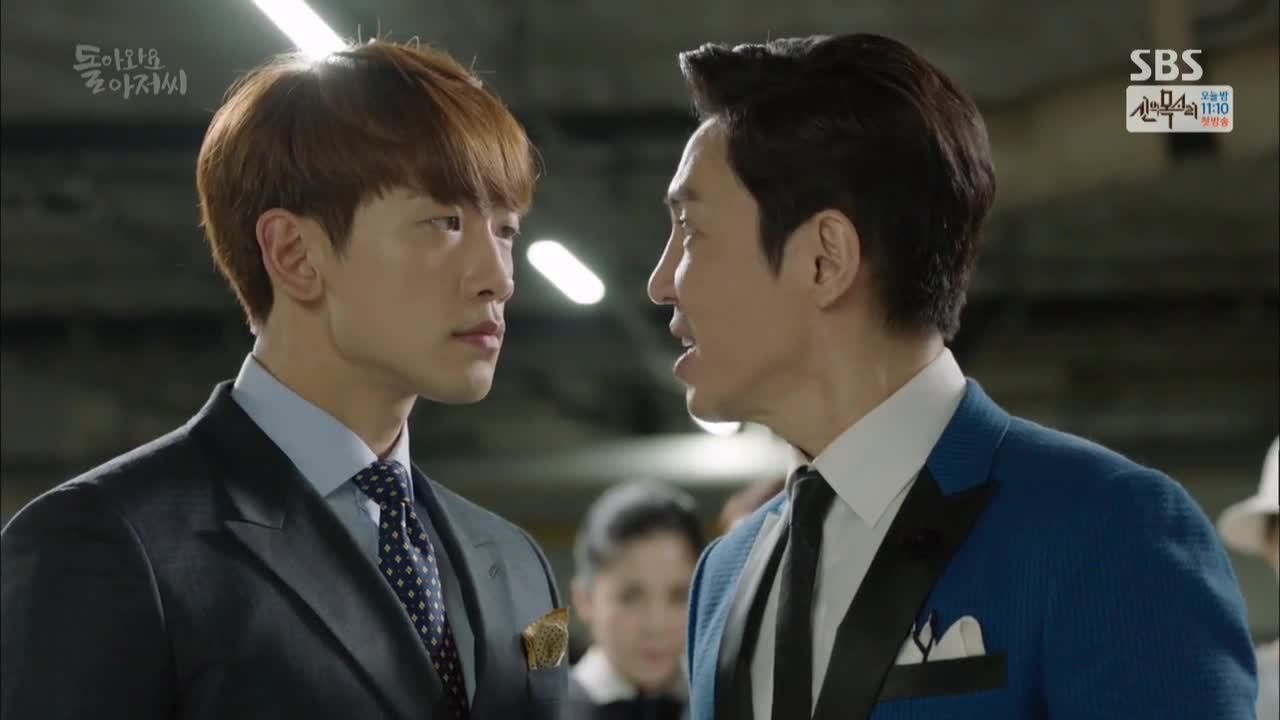 From the sidelines, Ji-hoon looks impressed. Hae-joon tells Jae-gook to update his manual to avoid future embarrassments and excuses himself to meet with a true VVIP.
The real VIP ends up being Hanna, waiting to learn how to ride a bike. Hae-joon supports Hanna as she learns to balance on the bike and watches her go like a proud dad.
Hong-nan meets with Ji-hoon, and their conversation about Yi-yeon quickly turns into a conversation about Gi-tak. Ji-hoon knows that Hong-nan is a fraud, but she can't figure out who would know about the fake sister act. Ji-hoon doesn't reveal all of his cards and baits her into dinner if she wants to hear more. A few tables away, Seung-jae eavesdrops on the conversation and quickly thinks back to Hong-nan's avoidance in explaining the picture.
Hong-nan puts her head together with Hae-joon to try to figure out Ji-hoon's motive. Revealing anything about Gi-tak wouldn't necessarily help Jae-gook, and there's clearly more to Ji-hoon's interest in Hong-nan.
Hong-nan grabs a fortune cookie from the stack on the table and finds a customized fortune from a secret admirer, asking Hae-joon to call. Hae-joon indulges in the popularity, and it seems like his popularity may have just sky-rocketed with his defense of the innocent employee in the parking garage. Da-hye watches the employees swoon over the video of him and smiles.
Hae-joon summons Ji-hoon to ask what he's up to by accusing Hong-nan of fraud, and Ji-hoon smirks at the quick communication between the two. Ji-hoon accuses Hae-joon of faking Gi-tak's sister in the interest of beating Jae-gook. Hae-joon asks for the evidence, but Ji-hoon says he'll find out soon. Da-hye enters the office with new items for Hae-joon, who sends her off with a wink. Ji-hoon notices the friendliness and seems irked by it.
Later that night, Ji-hoon meets with Da-hye to ask why he can't be with her. Is it because they were together when Young-soo died? Ji-hoon admits that he feels guilty as well, but Da-hye drives it home by saying that she can't stand being reminded of her laughter with him at the moment of Young-soo's death. Ji-hoon tries to continue with what he had to say when they met, but she walks away. Hae-joon watches this from afar and realizes his mistake.
At home, Da-hye sits on the bench with her eyes closed, listening to music. Hae-joon sits next to her going unnoticed and apologizes, "Sorry for misunderstanding. This despicable person who never observed our anniversary or took you out to dinner left you alone and pestered you for attention. I'm sorry that all I have left to say is 'sorry.'"
Da-hye opens her eyes and realizes that Hae-joon is next to her. She asks when he got here, and he answers in metaphor that he's always been by her side — she just never realized it. He says that he won't apologize during his time here so that he won't have any regrets when he leaves this place.
Hong-nan rearranges the photos from her broken frame and starts pondering about how Ji-hoon knows of her secret. She looks at the picture of Gi-tak and his younger brother and realizes that Ji-hoon may know her brother.
Seung-jae updates Suk-chul with new intel that Ji-hoon knows Hong-nan is Gi-tak's younger sister. Suk-chul reveals Hong-nan's "true identity" and Yi-yeon's whereabouts to Jae-gook before he gets caught on the wrong side.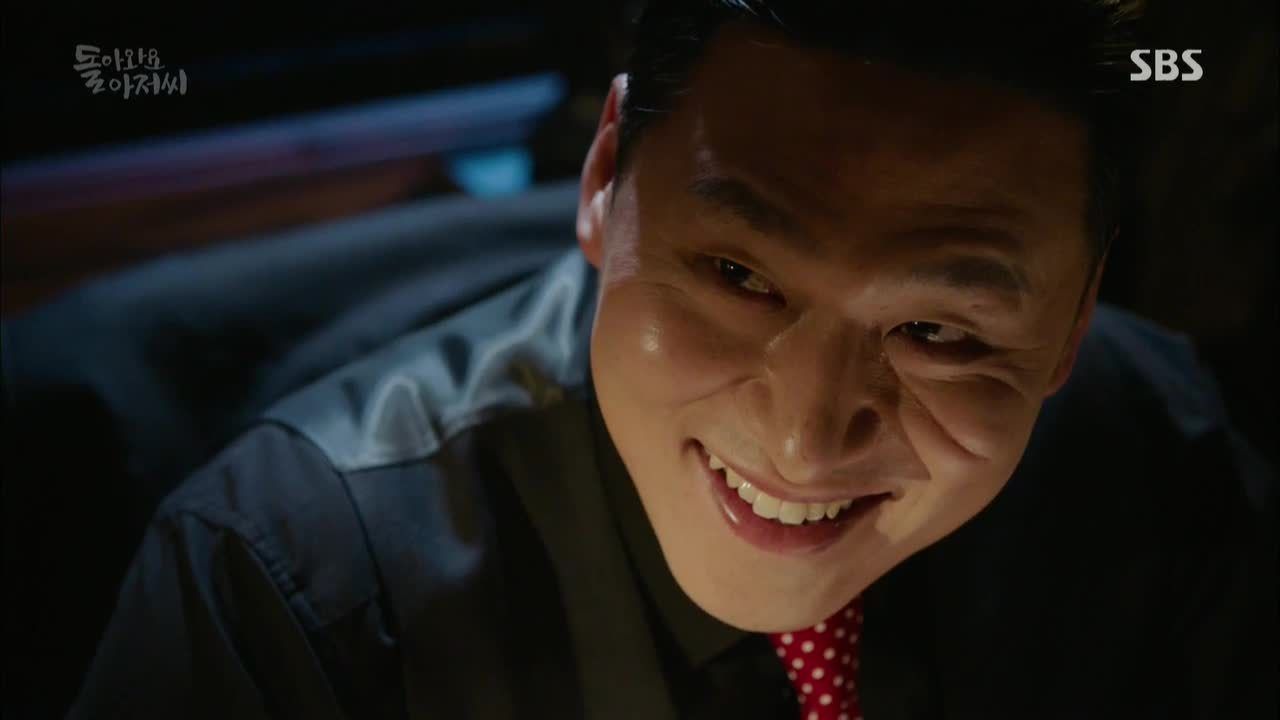 Hae-joon makes an announcement that the department store will be closing early for employees and guests to spend more time with their families. The employees don't take it seriously until the lights of the department store shut off promptly at 7:30. Everyone clocks out, and Hae-joon pulls Da-hye aside. He grabs her hand, and they run to their date.
He first leads her to the empty halls of the department store, where he's prepared gifts and a required outfit for the date. She changes into the dress and heels, and Hae-joon looks awestruck. He asks Da-hye to trust him one more time and blindfolds her to their date destination.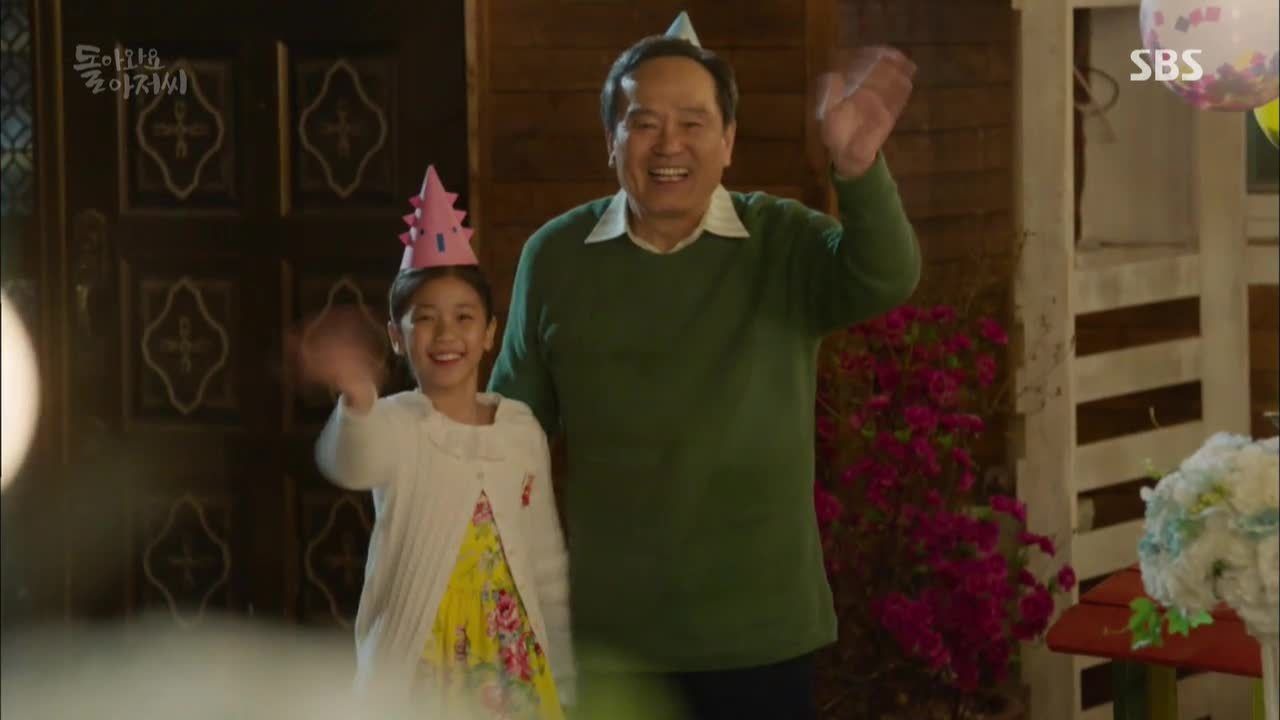 Their date ends up being in their front yard, but it's decorated with lights and balloons. Hanna and her grandpa excitedly greet the two, and Hae-joon prepares the food on the grill. It seems so happy and dream-like until it gets way too cold and late. Hae-joon struggles to cook the meat while the rest of the family is wrapped up in blankets. They consider going inside for ramen instead. HA.
Suddenly, a gust of wind blows through the yard, and everything starts to fall. Grandpa and Hanna hold each other tight, and Hae-joon tries to protect Da-hye in a hug, which she rejects. But after, the family still looks like they're having a blast, laughing and smiling despite the imperfections.
Yi-yeon takes a nighttime stroll with her son and brags that she'll be on TV all the time now. She asks Young-chan if Dad's been treating him well, and he nods. Dad made him fried rice and played ball with him (and ordered him to tell Mom). Young-chan asks about Hong-nan and Seung-jae, and Yi-yeon promises to bring them with her next time.
Jae-gook enters Gi-tak's attic house and video tapes of Yi-yeon's old movies. In now Yi-yeon's room, he finds pictures of her next to a picture of Gi-tak. That strikes a chord. Meanwhile, Suk-chul cackles in anticipation of Jae-gook's new discovery.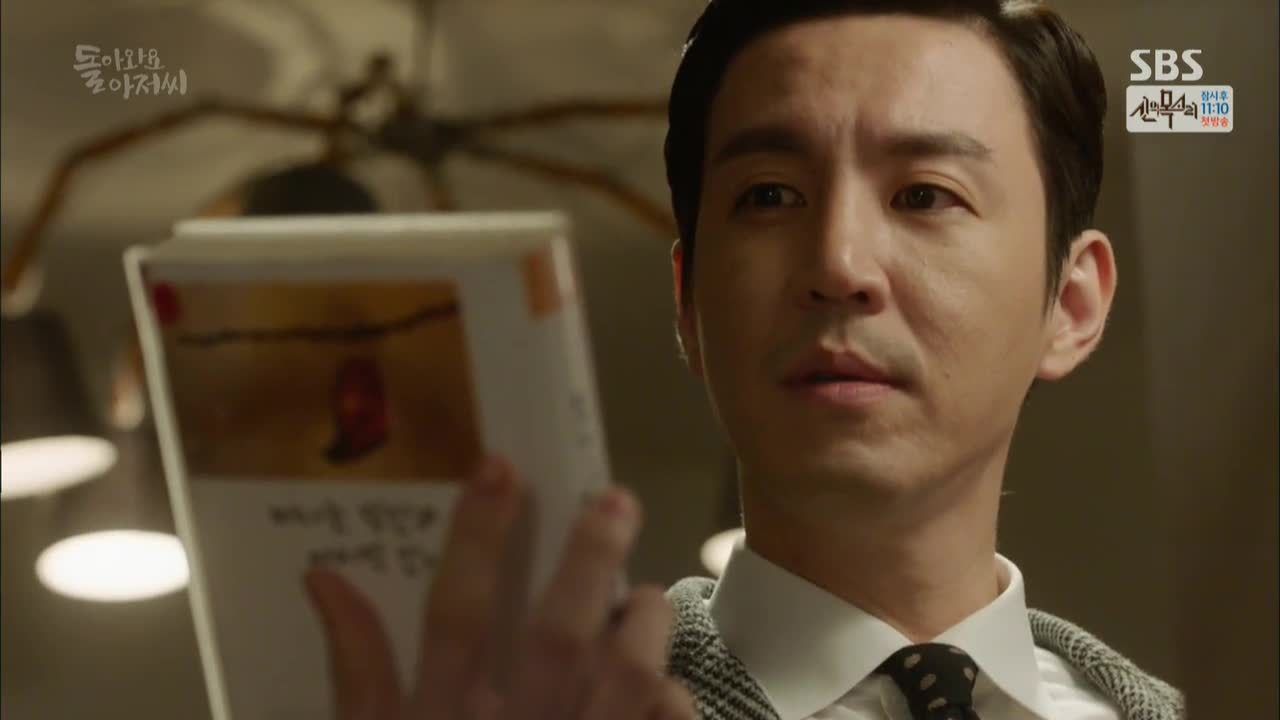 When Yi-yeon returns to the attic house, she finds it in a complete mess. Jae-gook bulldozed the place out of anger.
Hong-nan visits Ji-hoon as promised, and he casually offers not-Han Gi-tak's-younger-sister a beer. She refuses and cuts to the chase: Why did he want to meet at his house? He points to the board of connections behind her to prove that he knows much more about Gi-tak. Hong-nan presumes that he's following Jae-gook's order to get rid of Gi-tak and his loved ones. Outside the apartment, Seung-jae listens.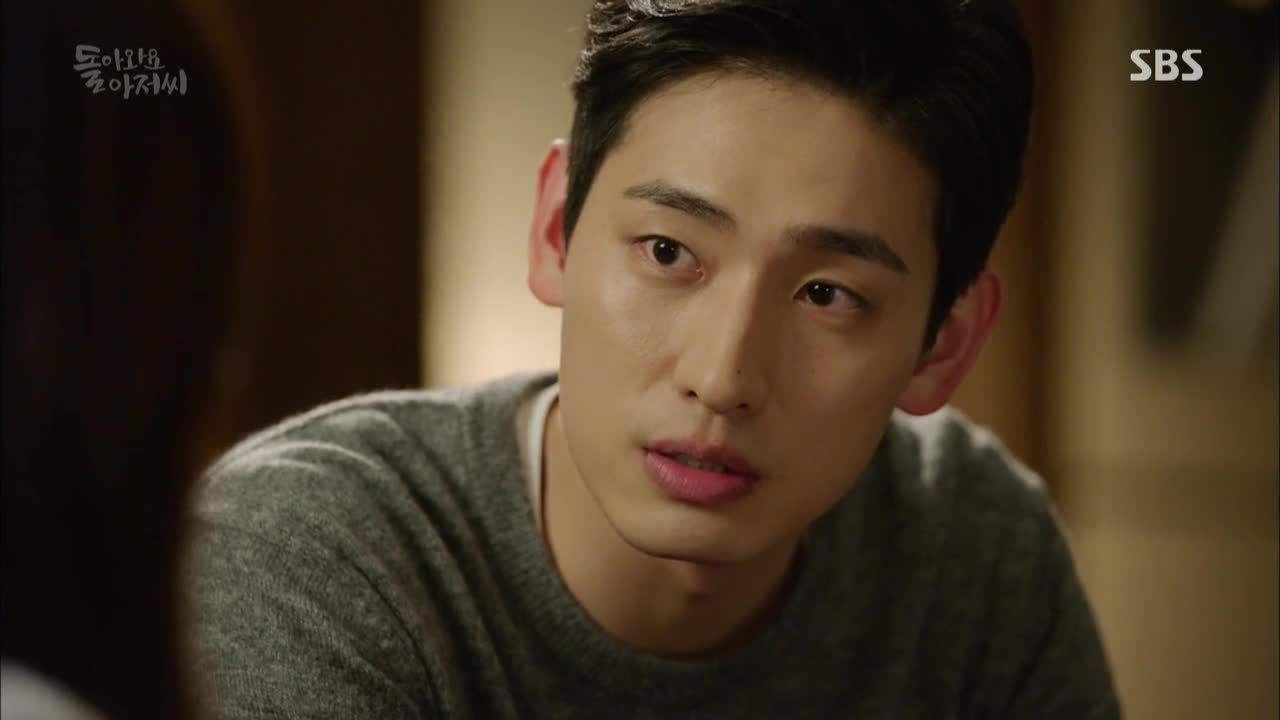 But Ji-hoon clarifies his real motive. He knows Gi-tak's real younger sibling and doesn't want this person to get hurt upon discovering this fake sibling situation. To prove it, Ji-hoon takes out a box with a pair of boxing gloves. Hong-nan immediately recognizes them and reaches for them with shaky hands. She demands to know where this sibling is.
Hong-nan runs as she remembers her last moments with her younger sibling as a child. Then, we see a series of flashbacks with Da-hye? Omo, Da-hye is the long-lost sibling.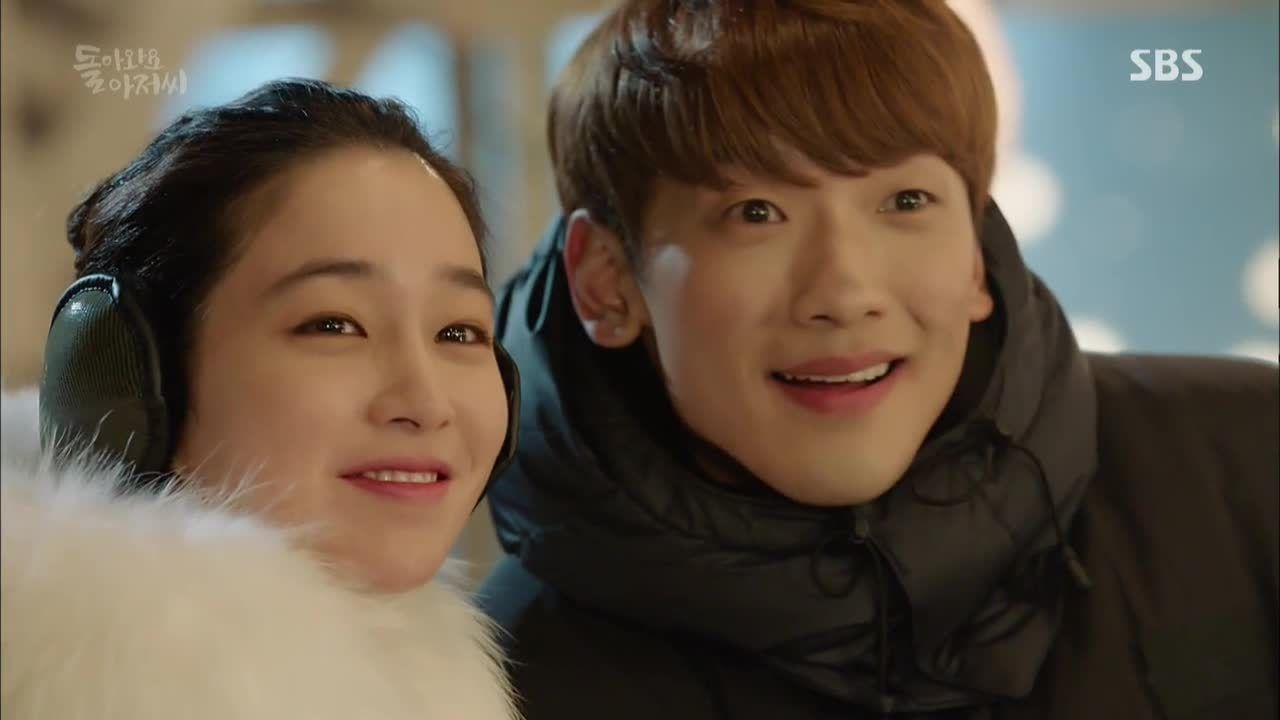 Hong-nan stops in front of the house and watches the family party happening, but she's fixated on Da-hye. Hae-joon notices his friend at the gate, and Da-hye invites her to join them. Hong-nan waves, tears falling as she greets the real Han Hong-nan.
Epilogue: Multiple ships and planes have passed the island, but they've still got the twelfth ship in the distance. The real Hae-joon and the pilot use their shirts to wave frantically at the passing ship, desperate for help.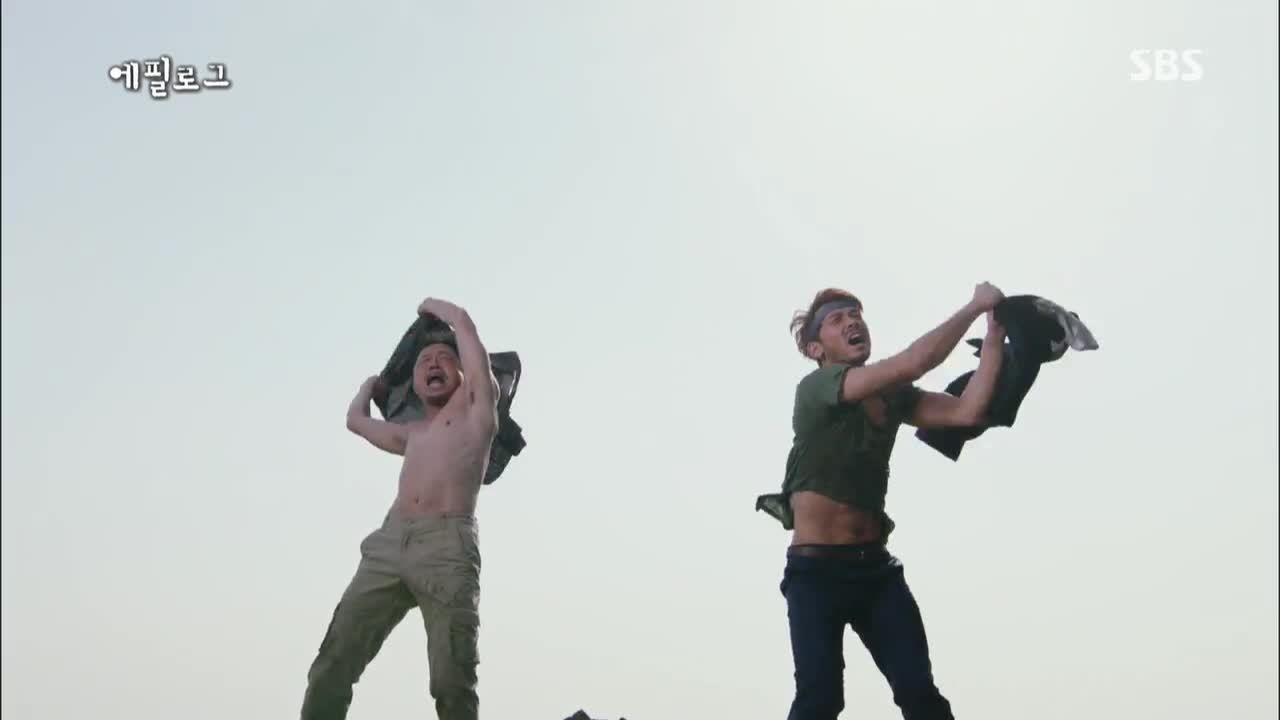 COMMENTS
Woah, that was a rollercoaster of emotion right at the end. I was expecting either Ji-hoon or Seung-jae to be the real sibling, but it seems like I was misled to believe just that so the reveal would catch me by surprise. I think there could have been more hints planted for us to put the pieces together, but I like the poignancy of this unexpected reveal. Da-hye as Gi-tak's real sibling makes the friendship between our death colleagues even more meaningful, and it serves a double purpose — for Young-soo to understand his wife and for Gi-tak to reunite with family. I'm looking forward to seeing how much cuter our guardian angels can get trying to pour everything for their loved ones.
I love this extra layer of purpose added to Gi-tak/Hong-nan's journey, and it came just as we were exhausting the Yi-yeon first love storyline. Don't get me wrong — I absolutely love Yi-yeon and she continues to grow on me as she reclaims her fame. But there's only so much an untimely love story can do to make me sympathize. Gi-tak's return to the living world has always been more compelling, and adding Da-hye to the mix continues his story with even more depth. Oh Yeon-seo strikes the perfect balance as Gi-tak/Hong-nan, so I know she'll deliver with Da-hye as she did with Yi-yeon.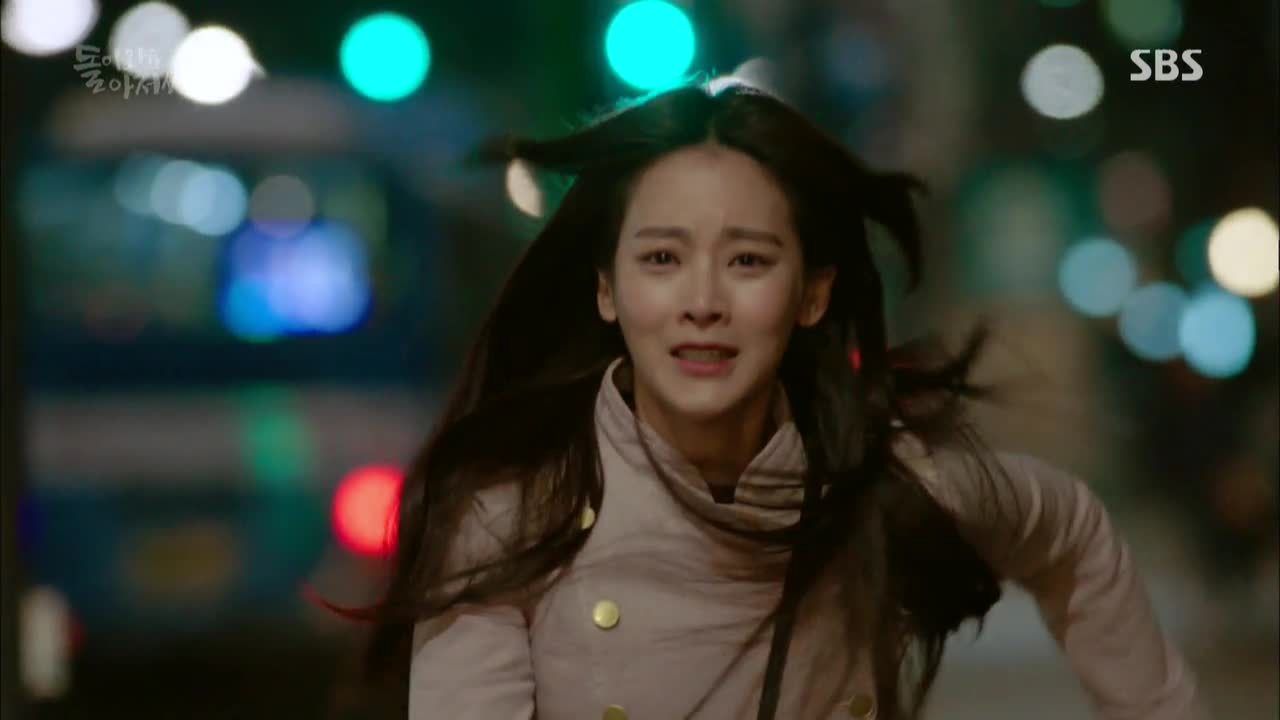 I wouldn't say I enjoy Young-soo/Hae-joon's story less, but it does have more gaping holes that are difficult to ignore. It really isn't Rain but his character that confuses me. I want to like him so much because Rain makes his character so likable and endearing, but that doesn't excuse the character's inexplicable flaws. For example, I'm getting tired of Hae-joon enjoying how uncomfortable Da-hye gets. I know it's supposed to be a sign that she's starting to fall for him, but I disagree with Hae-joon's tactics. From Da-hye's perspective, he's still a complete stranger, so I find it normal that she would feel uncomfortable. But instead of accepting that and approaching her with a more appropriate method, Hae-joon keeps pushing the boundaries.
It's clear that Da-hye is warming up to him, but only because of the moments where his character really shines. She sees the kind and determined man she married in Hae-joon, and that's the reason for her attraction. Yes, he's handsome and beautiful, but the forced proximity does more to boost his ego than help her cope with the loss. And that brings me to the question of why he wants to pursue a romantic relationship with Da-hye as Hae-joon in the first place. To prove his authority to Ji-hoon? If that really is the main motivation, that only makes things harder on Da-hye. It may just leave a greater void in her life once his time is up.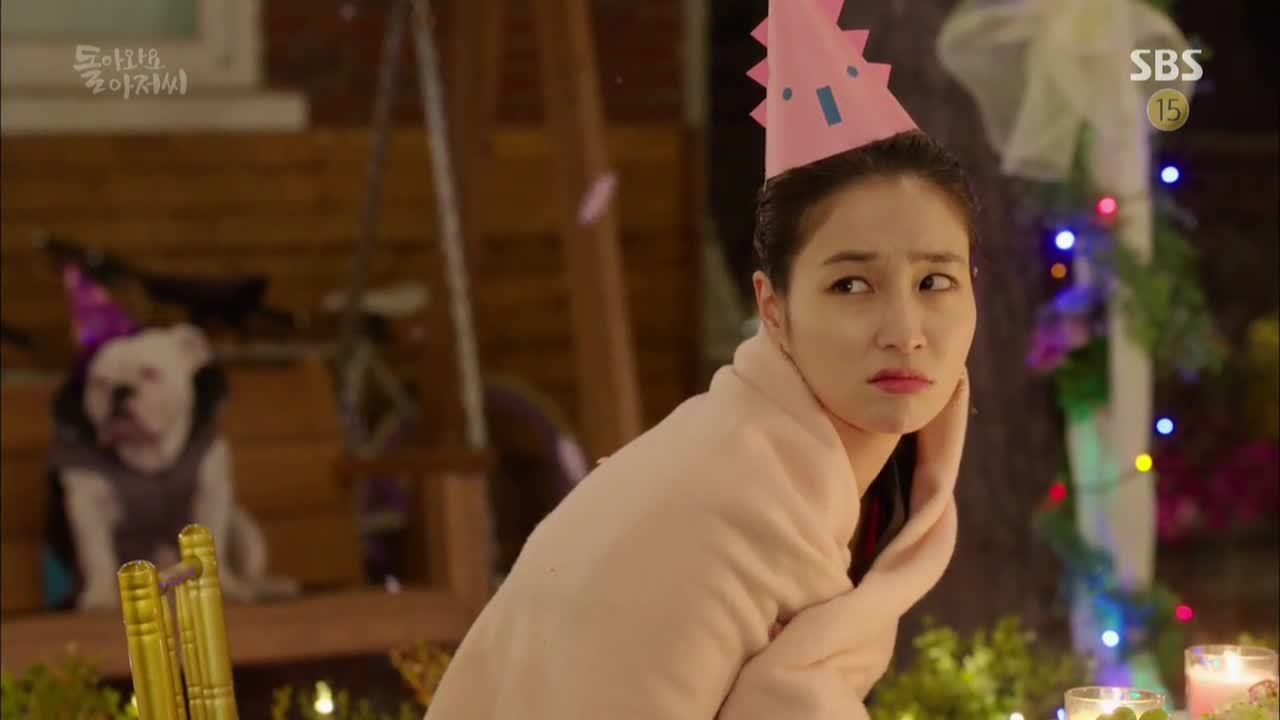 While I'm generally disapproving of Hae-joon's advances toward Da-hye, I loved that family gathering. It was as much of a fail as it was a success, but it really proved what Hae-joon returned to do. He's not back to simply romance his wife; he's back to allow his family to heal together and fill the gap left by his death. I could see how much Hae-joon revitalized the family's ability to laugh and enjoy each other without feeling guilty. The dinner was far from perfect, but they still enjoyed each other — not despite — but because of the imperfections.
Going back to Yi-yeon and her growth, I love seeing Yi-yeon value herself first and foremost. She's finding her worth to be far more important than the potential humiliation that awaits. Sometimes, that self-love manifests as overconfidence and unnecessary red carpet struts, but nothing says "I'm worth it" more than getting your face misted while walking on a red carpet laid at your crazy ex-husband's department store. Yi-yeon lives for her son, but she's learning to live for herself as well. And that may be the greatest lesson that death taught our ajusshis.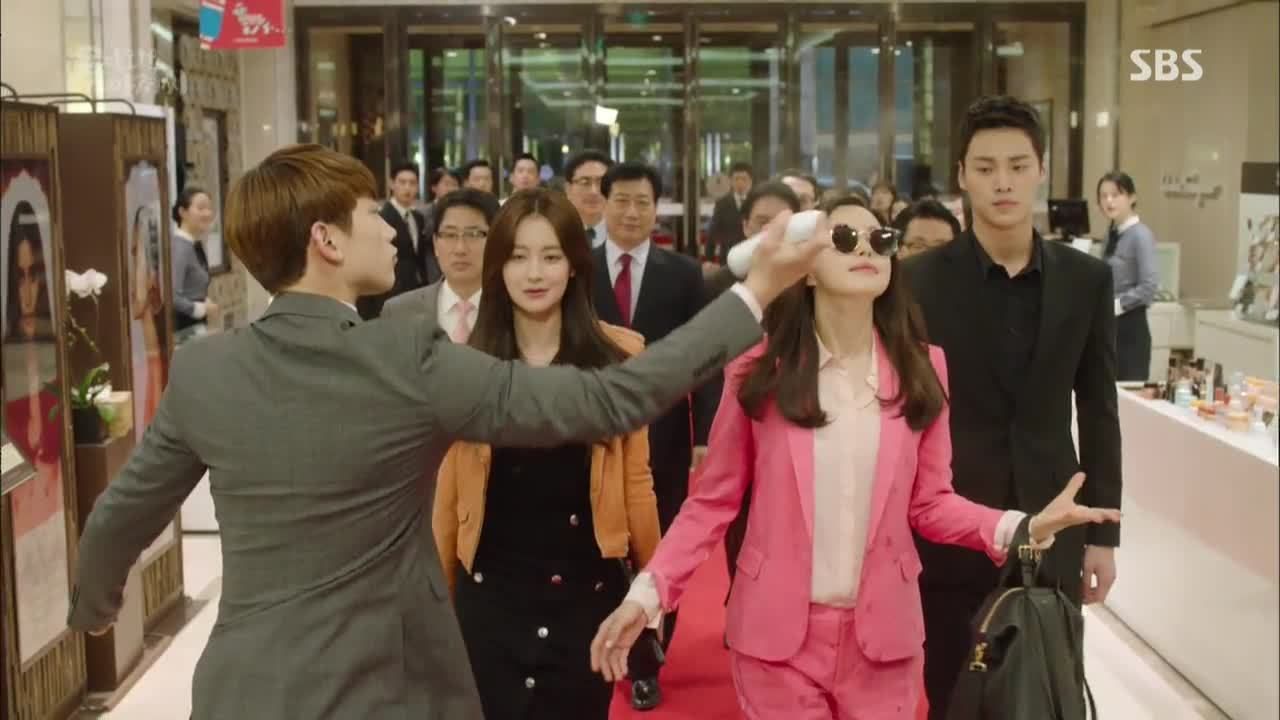 RELATED POSTS
Tags: Come Back, Ajusshi, featured, Lee Min-jung, Oh Yeon-seo, Rain