Descended's Kim Min-seok eyes Doctors as next drama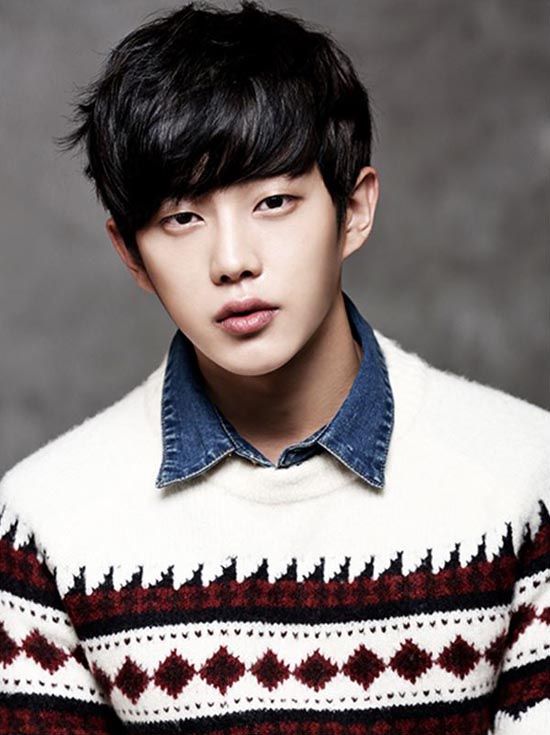 Nice to see his stint in Descended From the Sun is doing Kim Min-seok some good, since he's now up to join the upcoming SBS drama Doctors, which recently confirmed Kim Rae-won (Punch) and Park Shin-hye (Pinocchio) as its leads.
The role Kim Min-seok is up to play is a neurosurgeon (with that baby face? He's a 1990-er!) who graduated from a top-rate university and develops a one-sided crush on Park Shin-hye's character. The character also writes a popular blog under the handle Bad Doctor and includes stories featuring the heroine, which, ha. I hope you're prepared to deal with the fallout when she figures it out; Park's character is described as both gangster-like and tough with her fists, which means I'm putting my money on her in that fight.
The drama centers around a closed-off, cynical heroine who starts to change upon meeting a mentor, played by Kim Rae-won. He's a well-liked, warm neurosurgery specialist who draws her out of her shell, helping her to turn her life around as she grows as a person and as a doctor.
Kim Min-seok has had a few small drama roles in recent years, like High School: Love On, Who Are You—School 2015, and Imaginary Cat, though his most successful was probably his debut drama, Shut Up: Flower Boy Band, where he played the cute, bubbly keyboard player. It took a while, but he finally got a little bit of traction with his recent turn in Descended From the Sun, playing the youthful delinquent whom Jin Gu takes under his wing as a rookie soldier.
Doctors is scheduled for the Monday-Tuesday timeslot following Jackpot and premieres in June.
Via Joy News
RELATED POSTS
Tags: Doctors, Kim Min-seok