Entertainer: Episode 2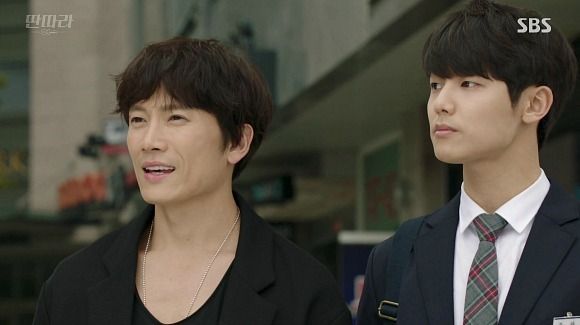 This episode rounds off some of the jagged edges of everyone's history, giving us more information about Seok-ho, Geu-rin, and Ha-neul in particular. Seok-ho's motivations for promoting Ha-neul are brought to light, but at the same time, he starts to see the error of his ways and feel some genuine feelings about the way he's been. Meanwhile Ha-neul is also holding onto some secrets, and not just about himself — he may turn out to have a hidden agenda of his own.

EPISODE 2 RECAP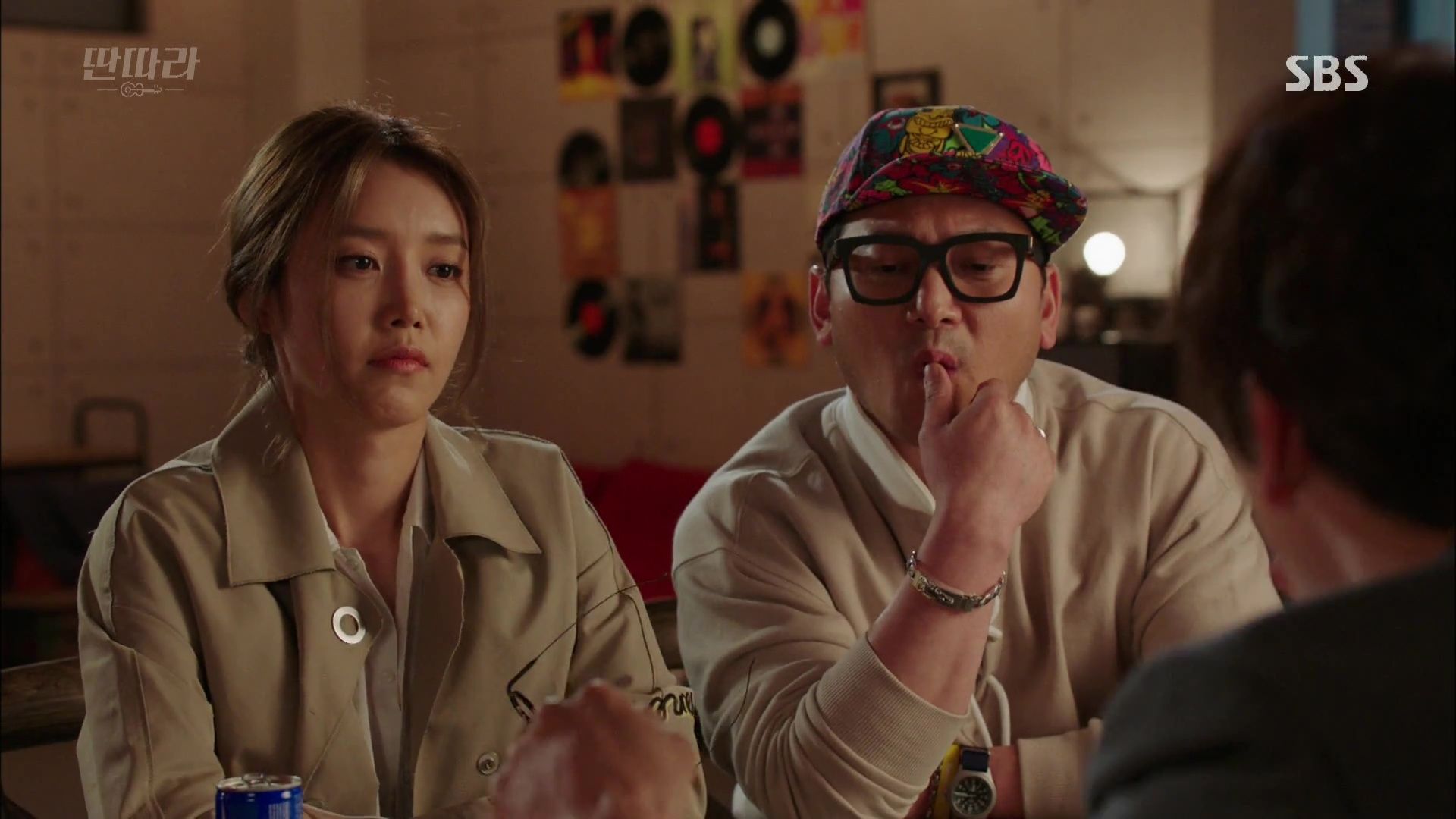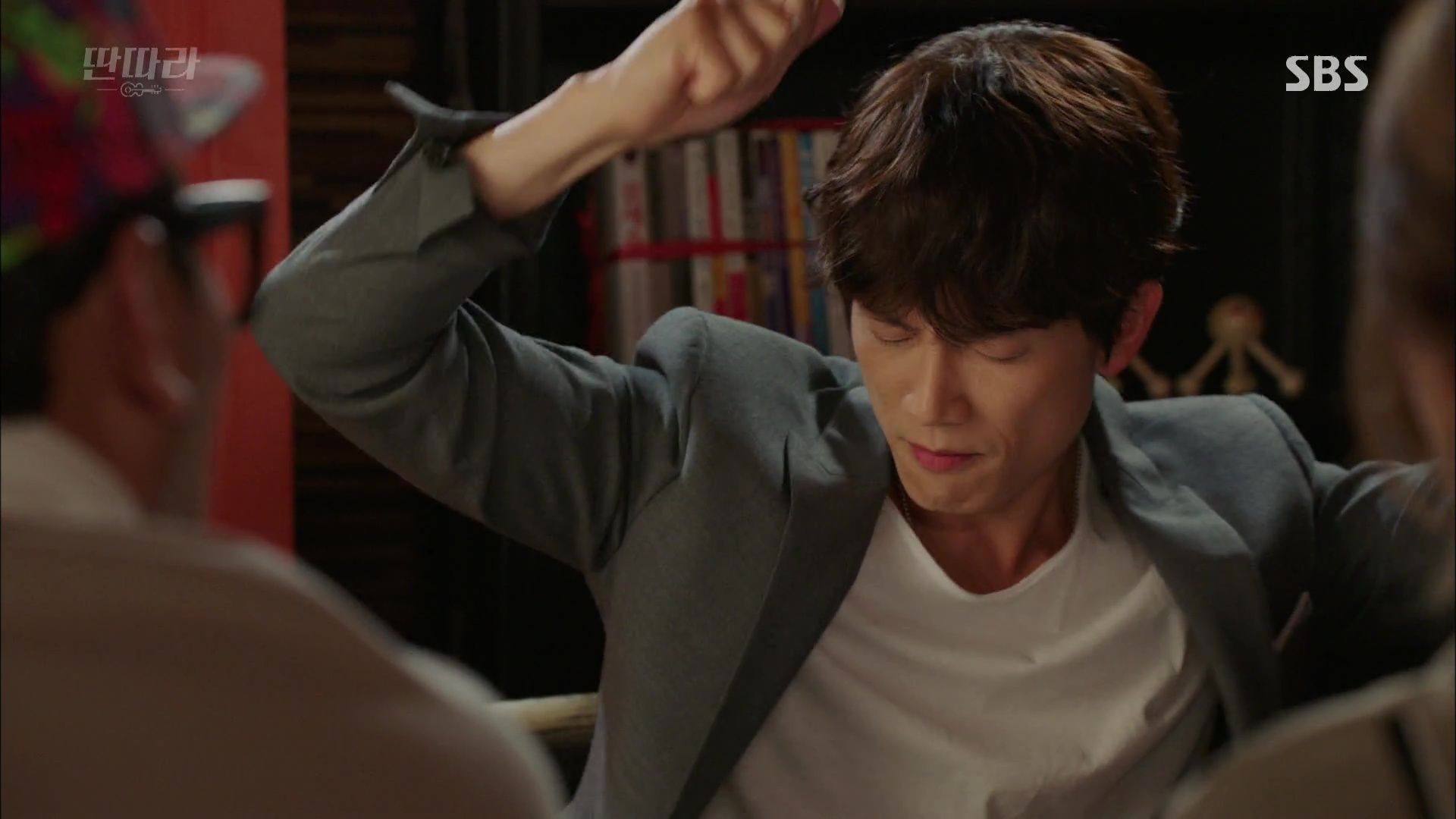 Having been mesmerized by the voice singing the study academy's jingle, Seok-ho goes inside to ask where he can find the owner of that voice. He's told that the student has dropped out of school and they can't give out his contact information, but they can direct Seok-ho to his guardian.
Seok-ho gets a copy of the audio file as well, and takes it straight to Min-joo, claiming to have found a musical genius. He plays the jingle for her and Man-shik (hilariously rocking out to it, ha), and proposes they take the money they were given to promote Jackson and use it instead to produce this kid as a ballad singer. When Min-joo barks that that's fraud, Seok-hoo simpers at her, "That's why I need you!"
Seok-ho calls Ha-neul's guardian, surprised when he gets a young-sounding girl instead of his parents. He launches into his credentials and Geu-rin, thinking it's a scam call, hangs up on him. Twice.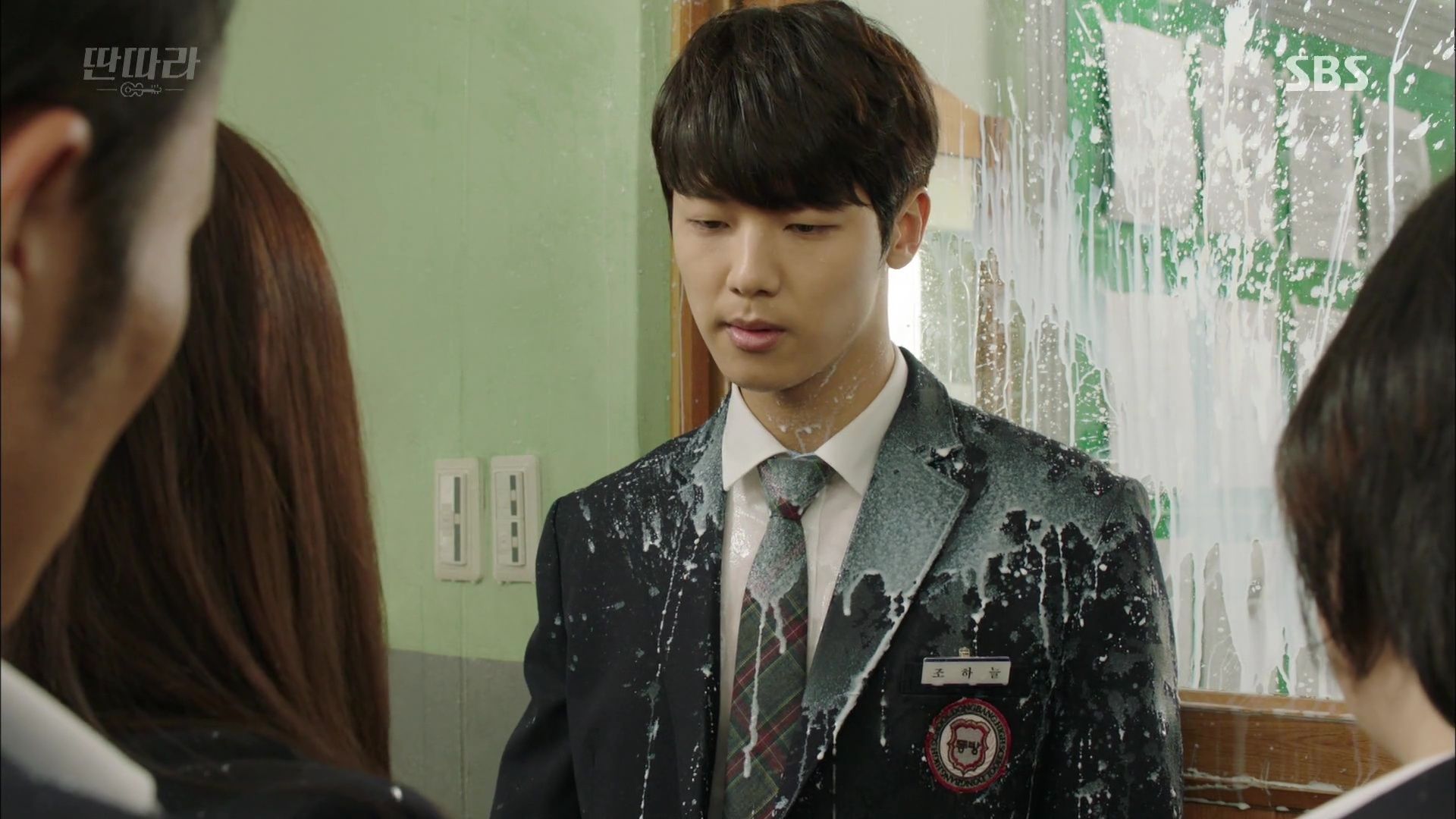 So he resorts to lurking around the academy entrance like a creeper, asking all entering students if they know Jo Ha-neul. He finally finds some students who attend the same high school as Ha-neul, and makes his way there to look for him in person.
Ha-neul is in the counselor's office where he's been for several days, refusing to write a formal letter of apology. He quietly insists he did nothing wrong, even when the school counselor whips him over the head with a sheet of paper, calling him a sexual predator.
Seok-ho sees Ha-neul leaving the office and being pelted with sour milk by several students, who call him shameless and tell him to just quit school altogether. Ha-neul bears it with his usual stoic silence, then walks out of the building, followed closely by Seok-ho.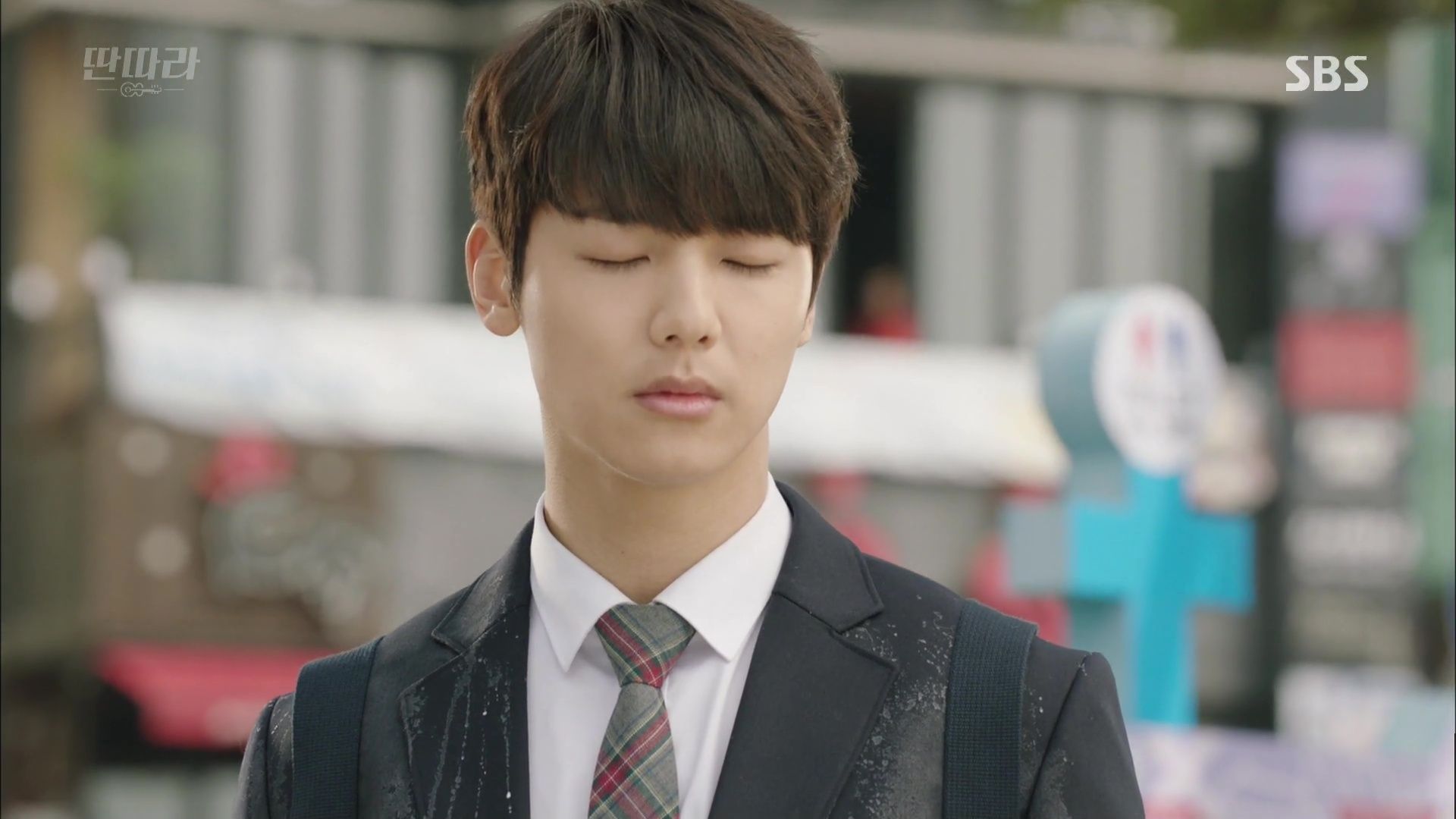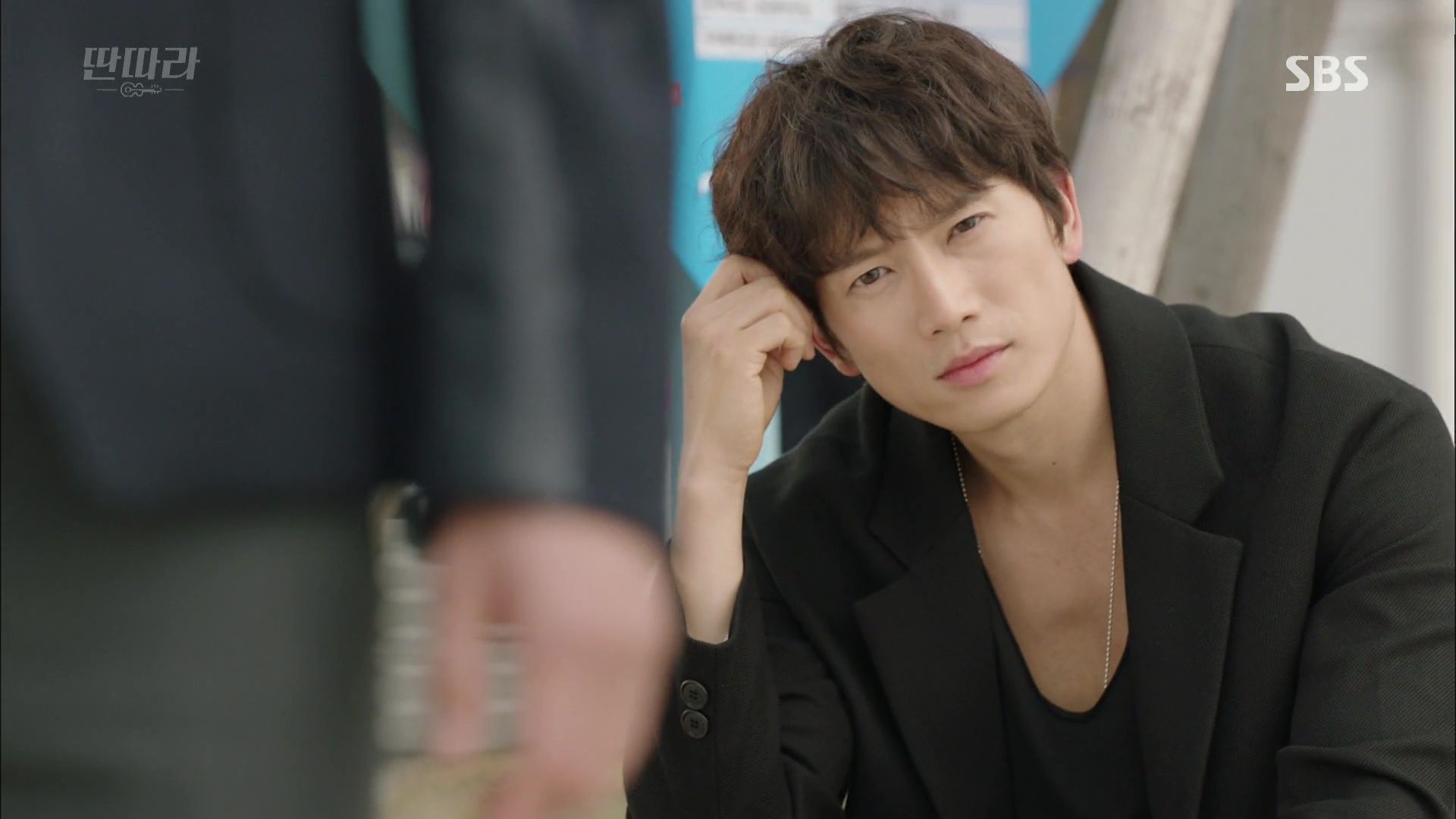 He follows Ha-neul home, and observes as Ha-neul stops to watch some buskers singing in a park. He smiles to see the first glimpse of emotion on the kid's face, while Ha-neul closes his eyes and his fingers twitch in time to the music.
Ha-neul remembers a time when he'd been on stage with a band, singing and playing instruments, happy. At least, he'd been happy until Geu-rin had rushed in, sobbing with grief.
Back in the present, Ha-neul shakes off his reverie and continues on, eventually making his way to the roof of a building. He stands on the edge, looking out over the beautiful view, seeming about to jump until he hears a voice call out, "This isn't the place!"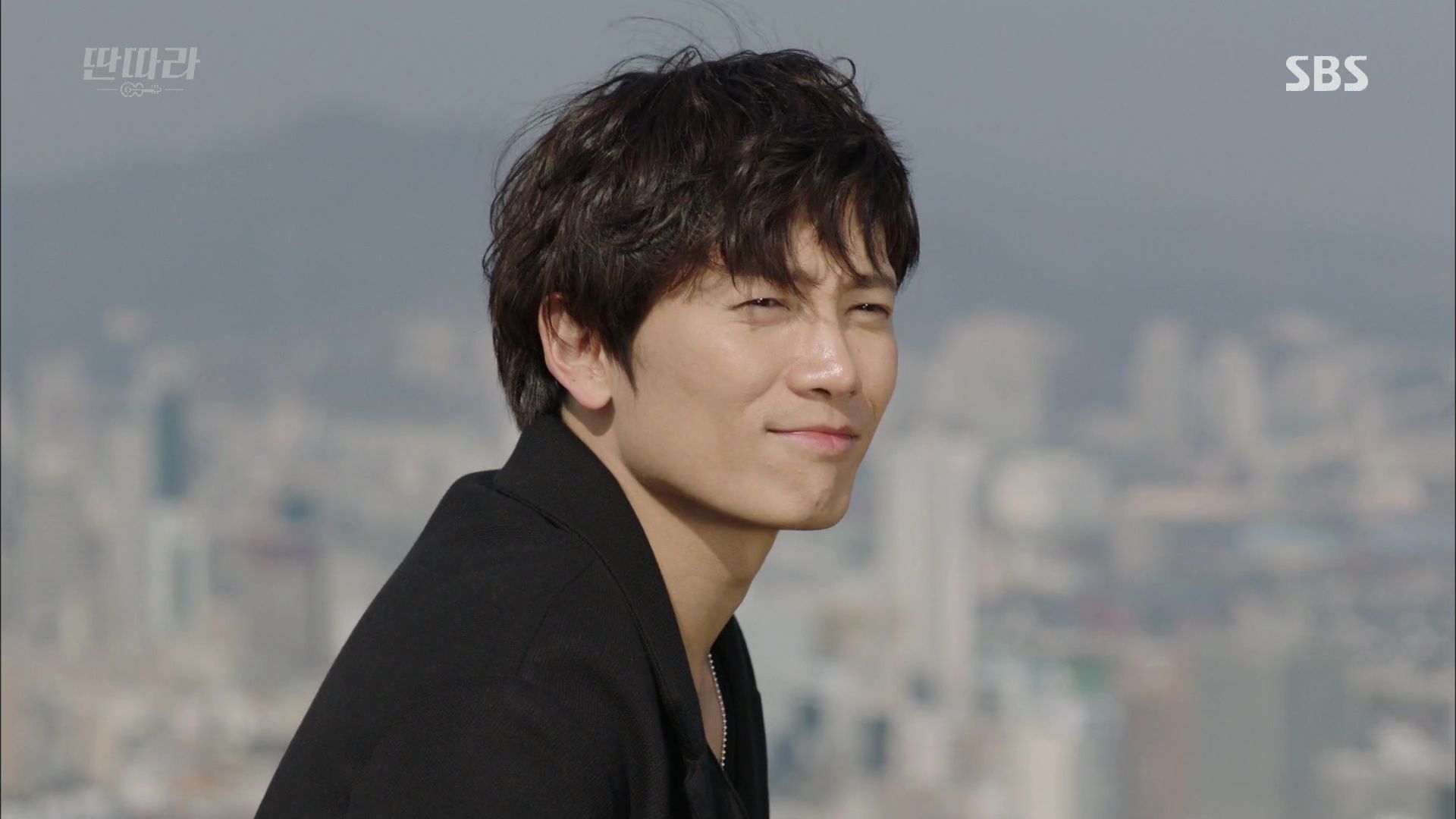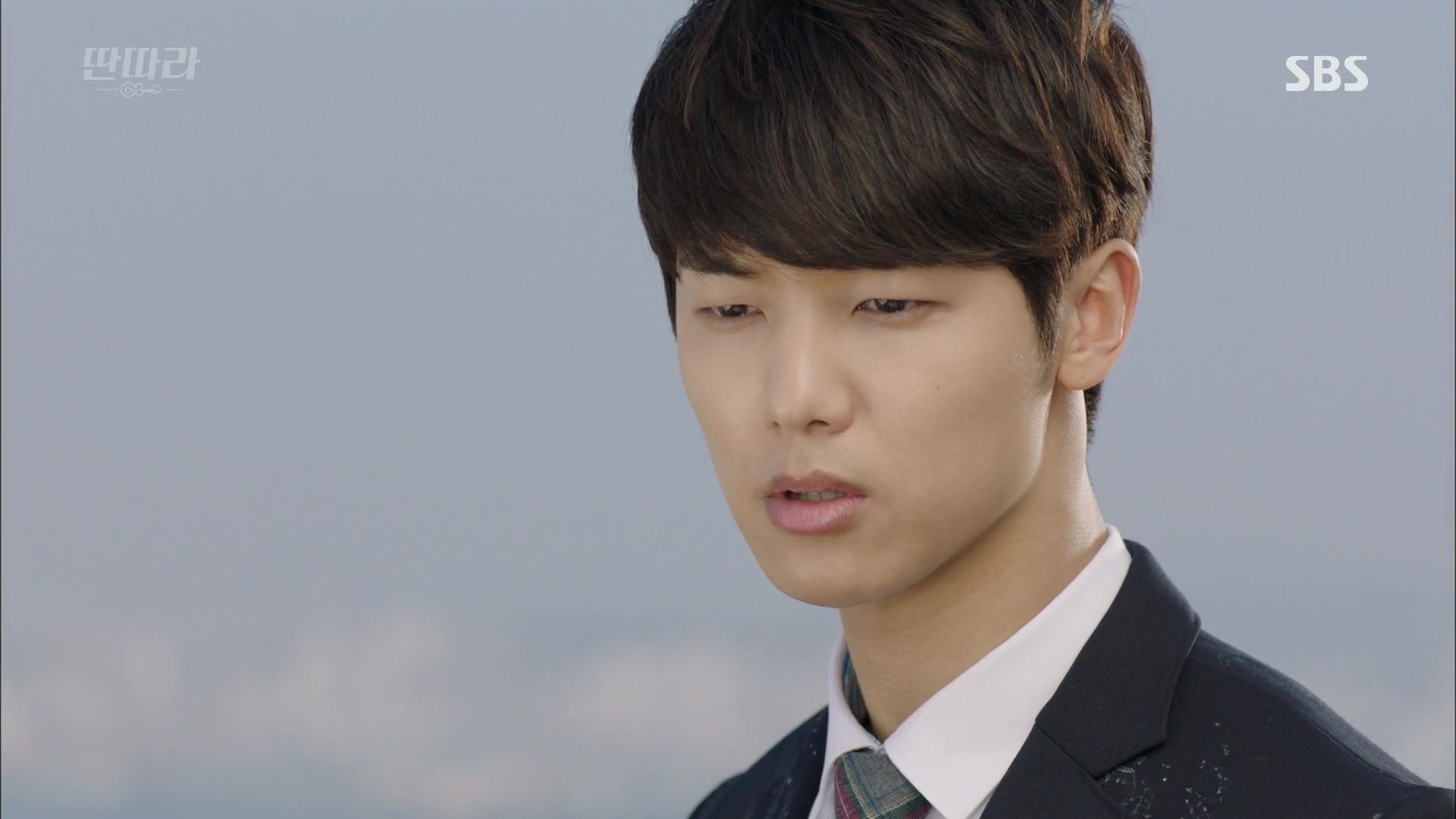 Seok-ho finally reveals himself, casually hopping up to join Ha-neul on the ledge and inform him that this isn't nearly high enough of a jump to kill him. Heh. He tells Ha-neul that he has a good voice, and that he can always die later, but first he should do what he wants.
Ha-neul says he doesn't have anything like that, but Seok-ho calls out the lie. He saw Ha-neul's expression while watching the buskers, and he introduces himself as "someone who wants to produce your album."
It's intriguing enough to bring Ha-neul down from the ledge, and they go to eat (though Ha-neul is now acting like a stompy teenager, which amuses Seok-ho). Ha-neul refuses to talk to Seok-ho, though he does perk up a bit when Seok-ho claims to have created both Jackson and KTOP's biggest girl group, Lucy Girls.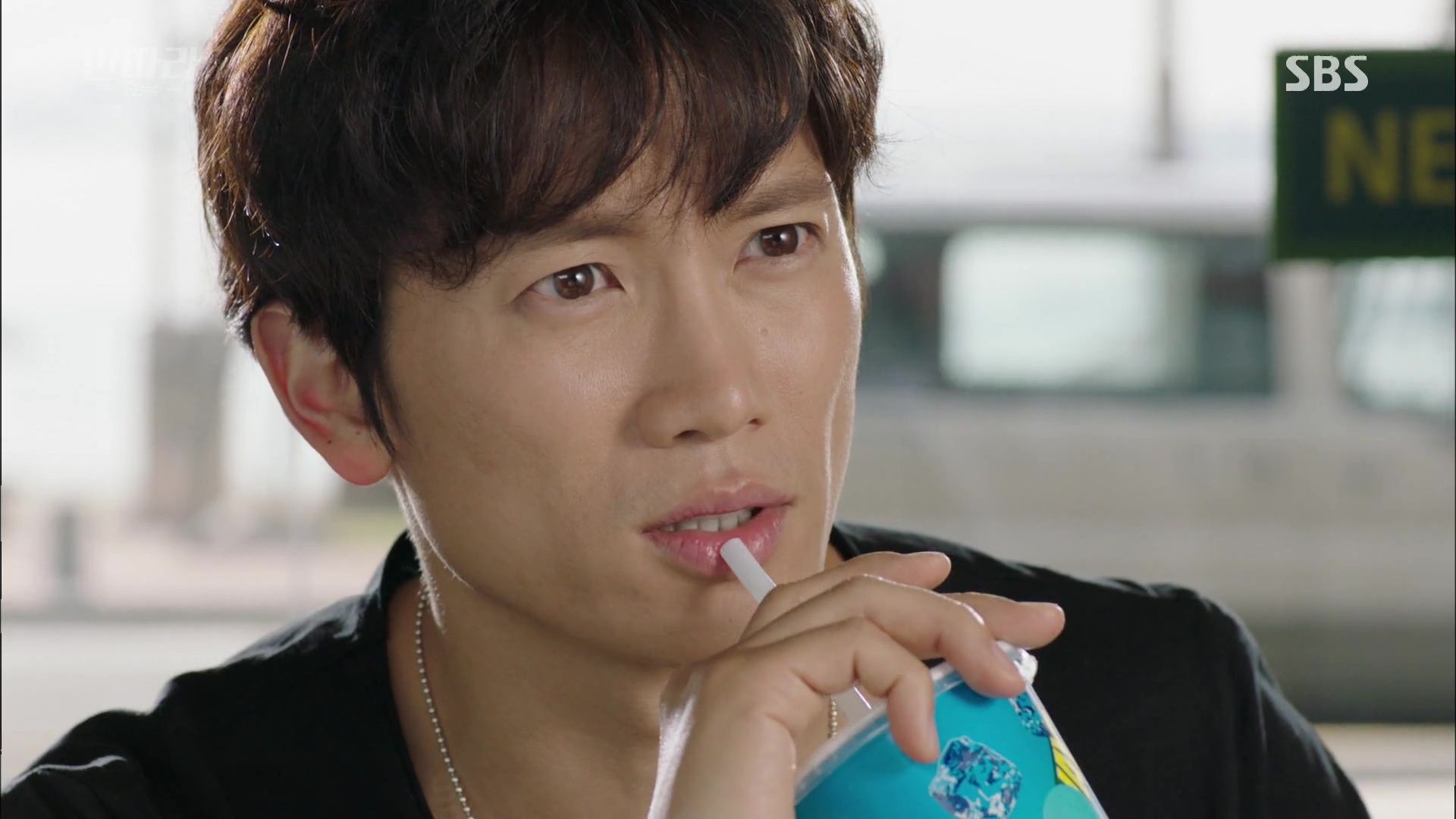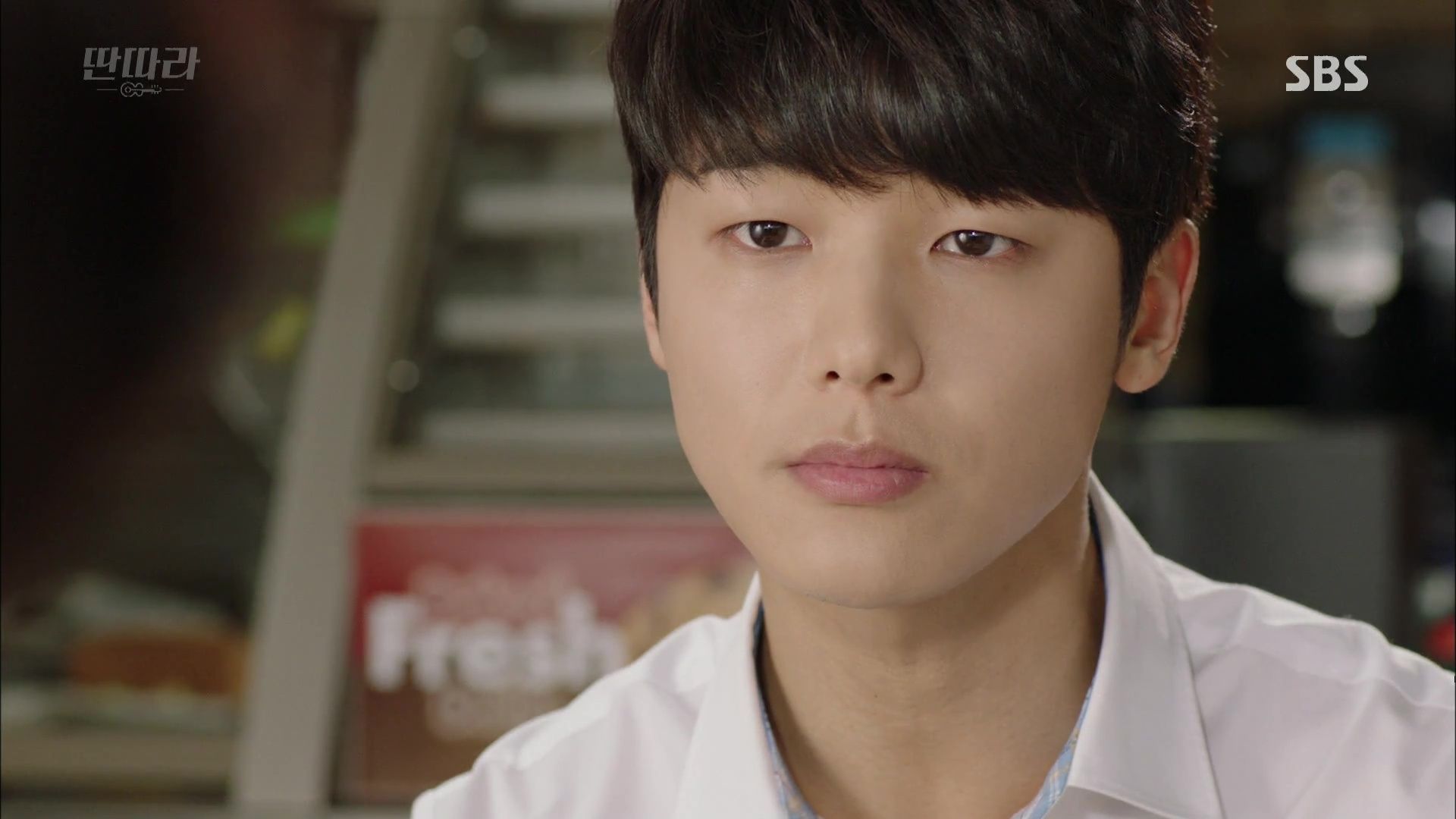 Ha-neul finally tells Seok-ho that it doesn't matter if he's a con artist or not — what matters is that he didn't do enough research on Ha-neul himself, to find out that he's a convict. HAHA, Seok-ho is all What in the what now?? He regains his composure and says that it's fine as long as it wasn't murder or sexual assault, only to do a literal spit-take in Ha-neul's face when he says it was sexual assault.
Seok-ho asks if that's why Ha-neul refuses to sing, only to get a thousand-yard stare in return. Ha-neul pays for his food and leaves without further explanation, leaving Seok-ho to gape at his bad manners.
But he's determined to convince Ha-neul, and he chases him and tells him that he'll put everything on the line for him, falling into his skeevy music producer persona. Ha-neul just says no thanks, but Seok-ho gives him his business card and tells him to think about it.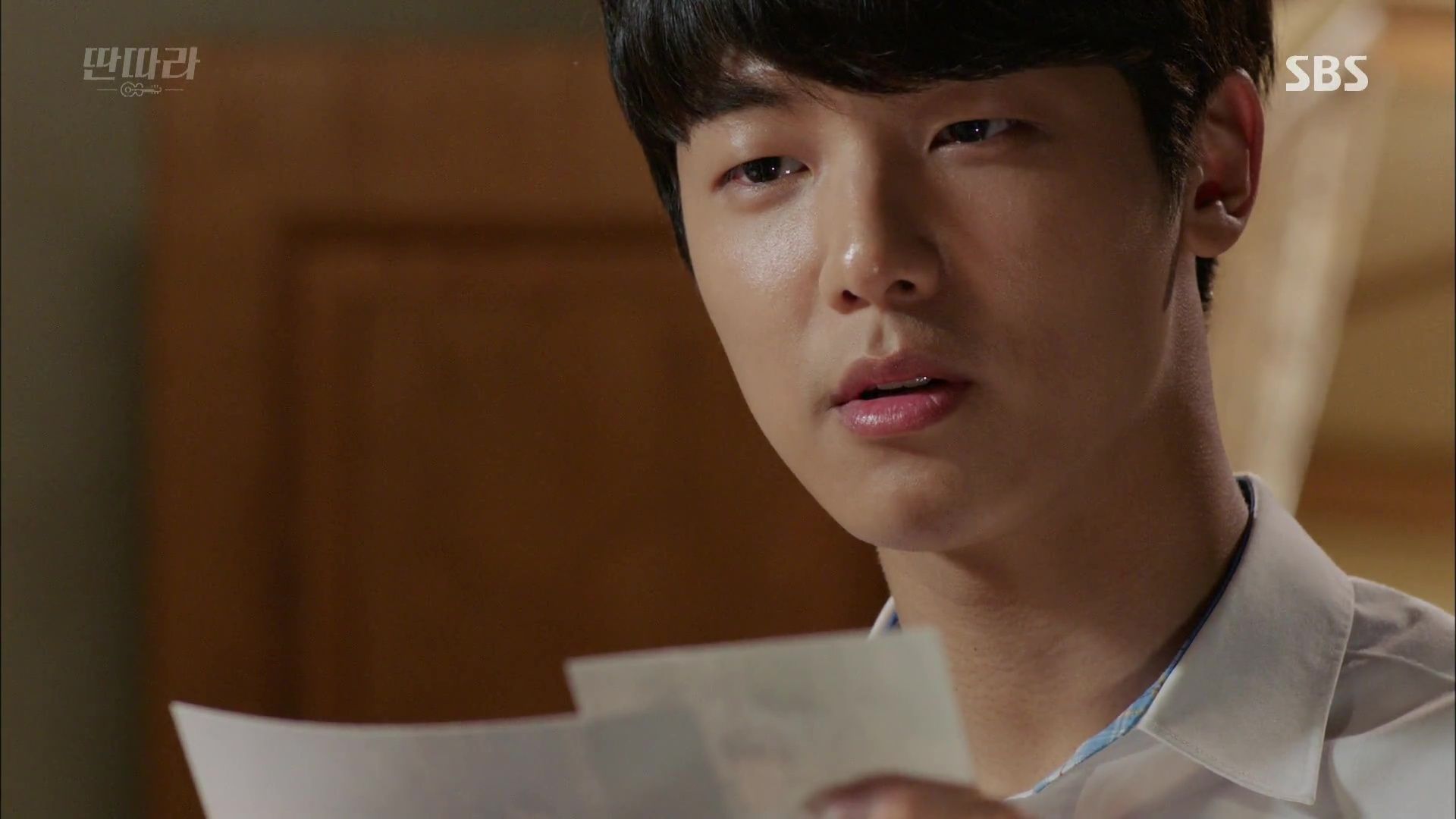 Ha-neul plays it cool, but once he's on the bus he takes out Seok-ho's card again. At home he takes out a box of old photos and music memorabilia, and there's a younger Seok-ho in several of them. Interesting.
Geu-rin is happy to see Ha-neul here, and he lies that he told the juvie house guardian that he came to get some books. He shows Geu-rin Seok-ho's card and tells her that he wants to make Ha-neul a singer, and she realizes that those calls earlier weren't a scam.
Ha-neul lies awake that night, unable to sleep, and eventually gets up to visit his parent's resting place. He talks to their photo, saying that he's thought a lot about what to do with his future. Go to college and get a job? Work on a fishing boat? But no matter how hard he thinks, there's nothing he wants to do.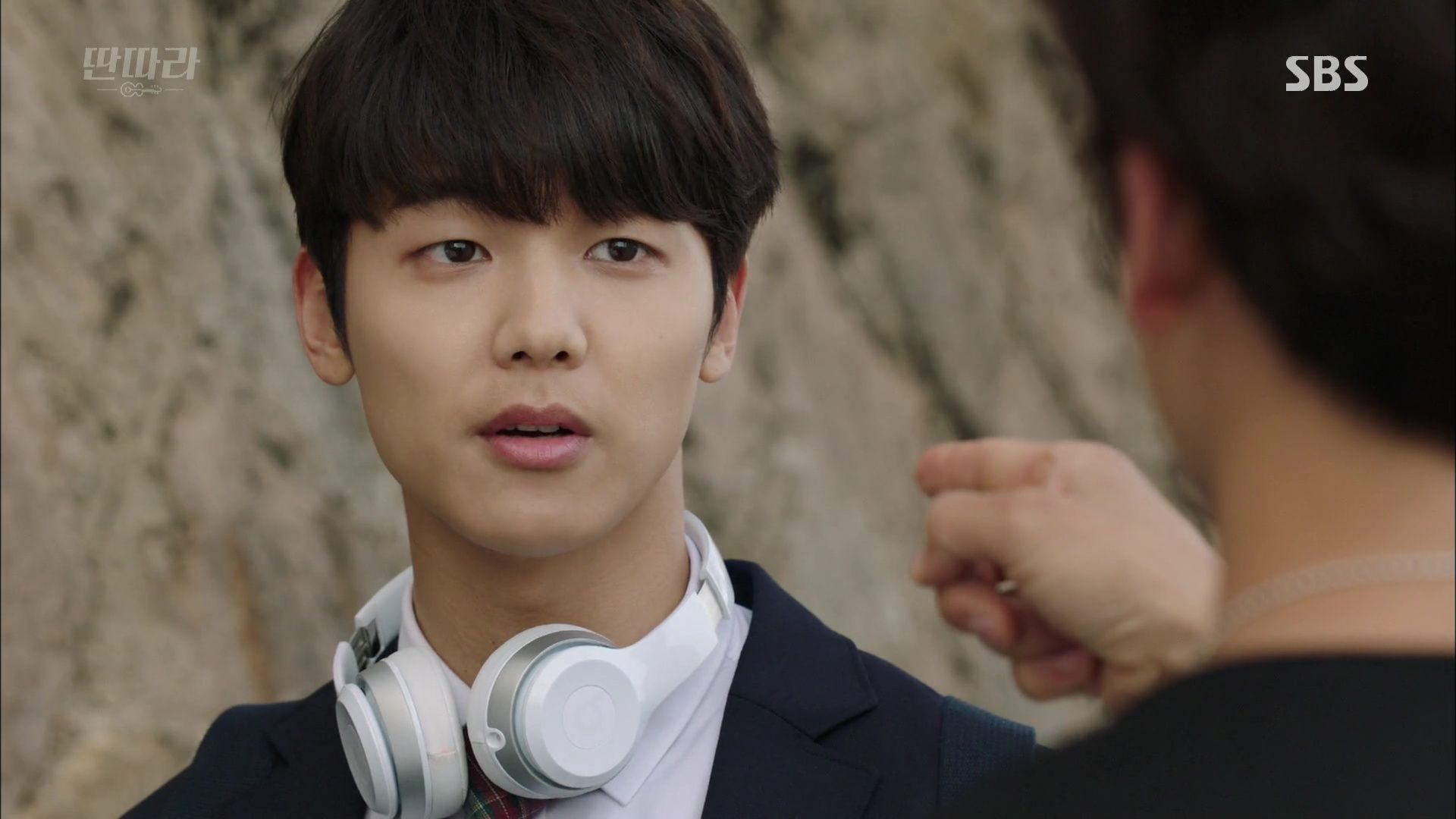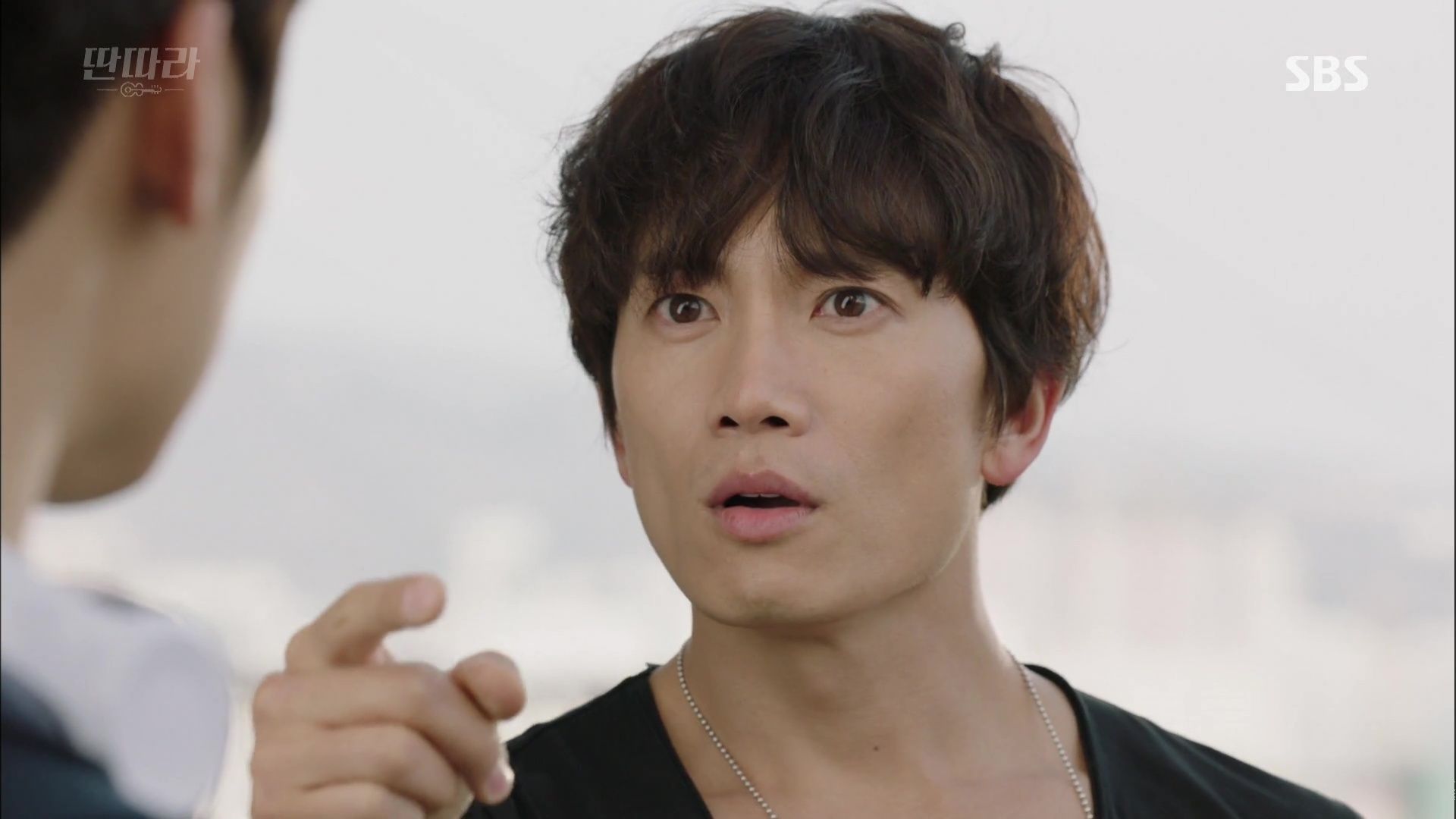 With a quavering voice, he says, "Singing is the only thing I want to do." He tells them that Seok-ho didn't recognize him, and that even though he knows it's wrong, he wants to sing with Seok-ho. Would it be a bad thing to work hard, and make music like his hyung couldn't do?
Seok-ho is waiting outside the building when Ha-neul leaves school the following day, and today, Ha-neul has a different answer for him. "Let's do it." But he has one caveat — he wants to be in a band.
Seok-ho argues that he meant Ha-neul should sing ballads, but Ha-neul isn't interested unless he can be in a band. Seok-ho throws a tantrum in the street, but he agrees, willing to do anything to get Ha-neul on board and restart his career.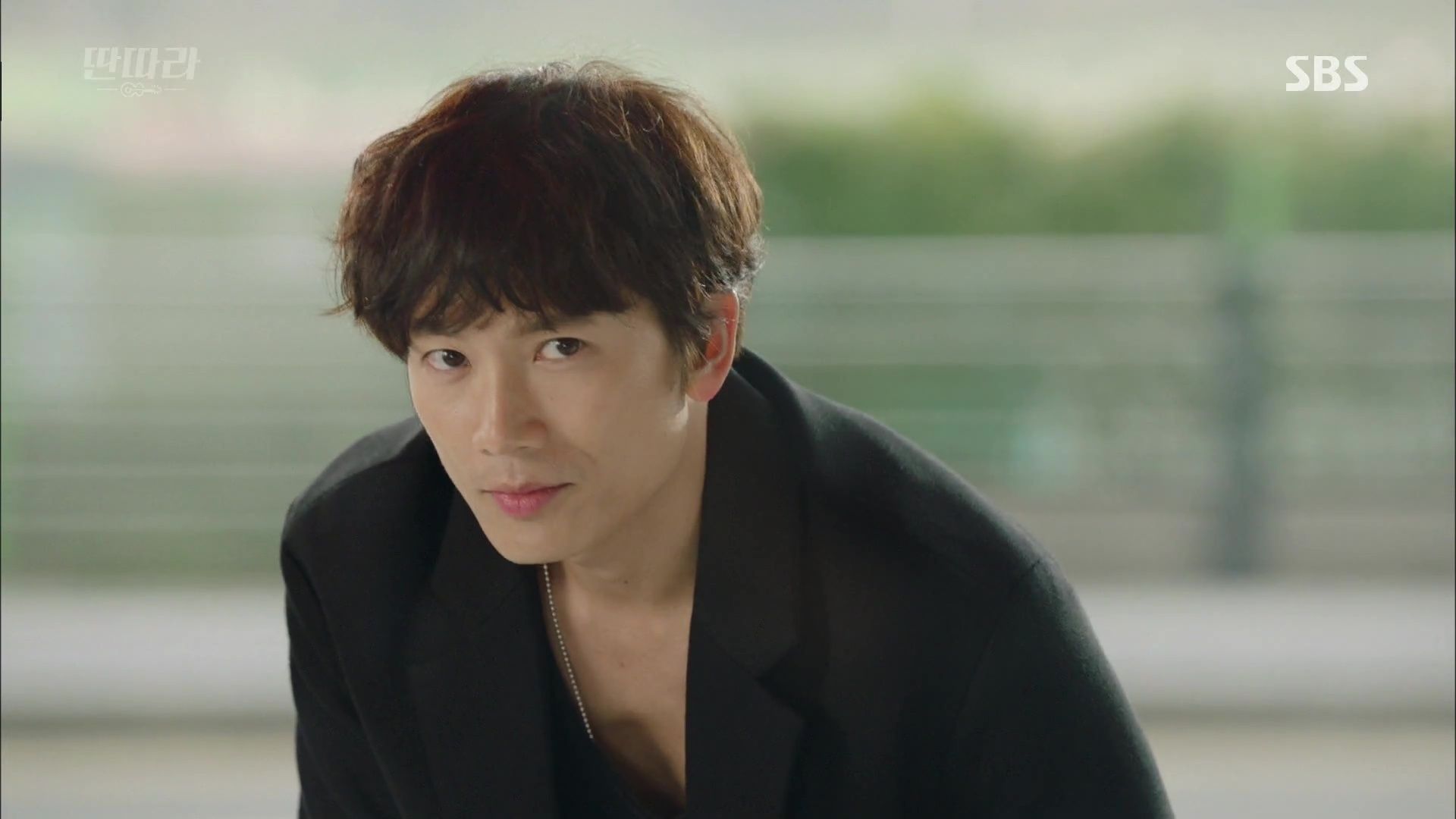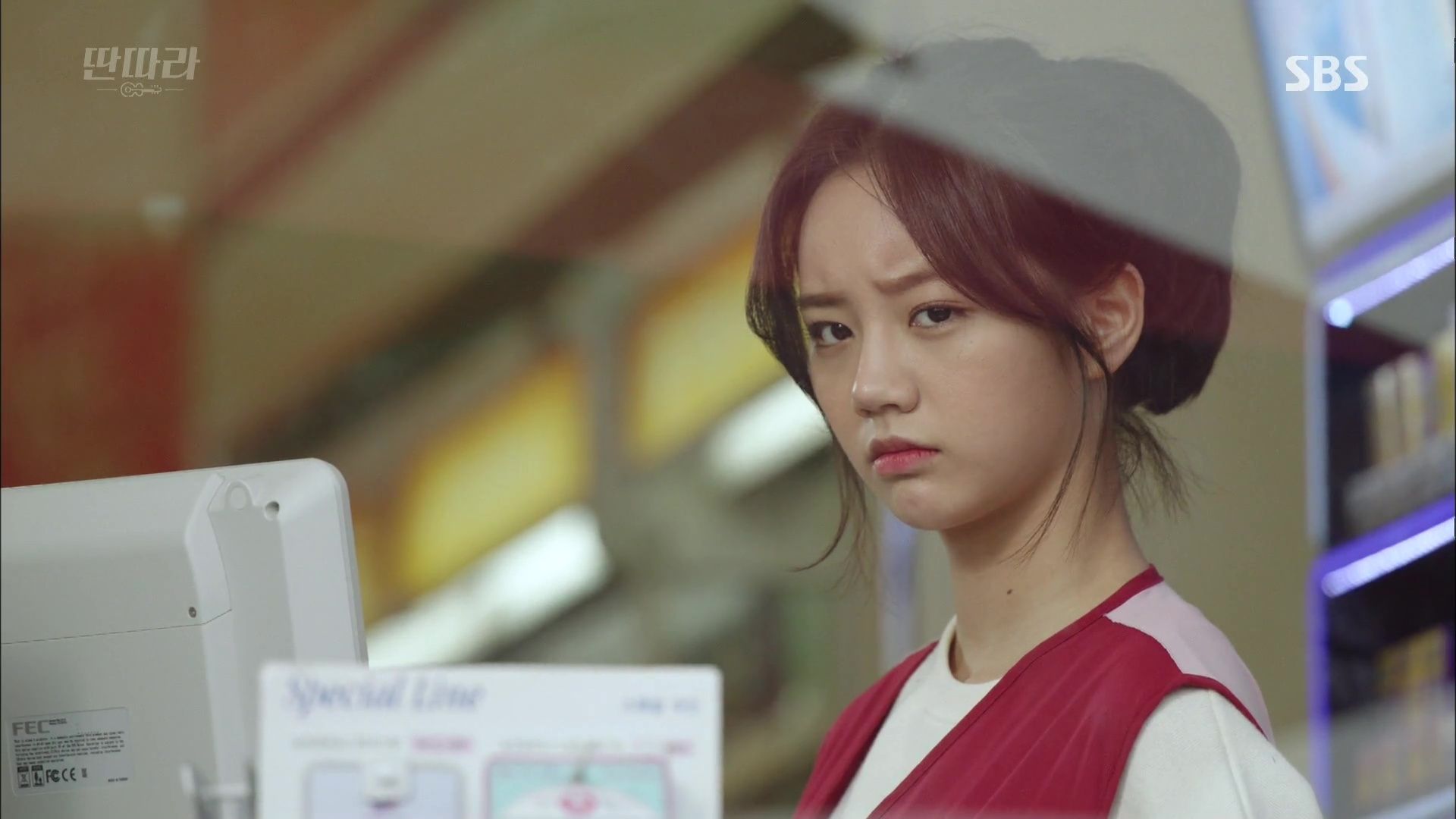 Ha-neul reminds Seok-ho that he needs his guardian's okay, dropping to banmal, and quipping "you started it" when Seok-ho objects. Hee, once he snaps out of his funk he's going to be incorrigible.
They sit outside a convenience store, and when Seok-ho asks where his guardian is, Ha-neul points out Geu-rin, who's working inside and glaring holes in Seok-ho's head. Ha, she just rolls her eyes when Seok-ho bows politely to her, and goes back to glaring.
She's not any more polite to him when she gets off work, just heading to her next part-time job (she has four part-time jobs, geez). She's suspicious that he's scouting his own talent, and he defends that he just happened to hear Ha-neul's jingle while here on business.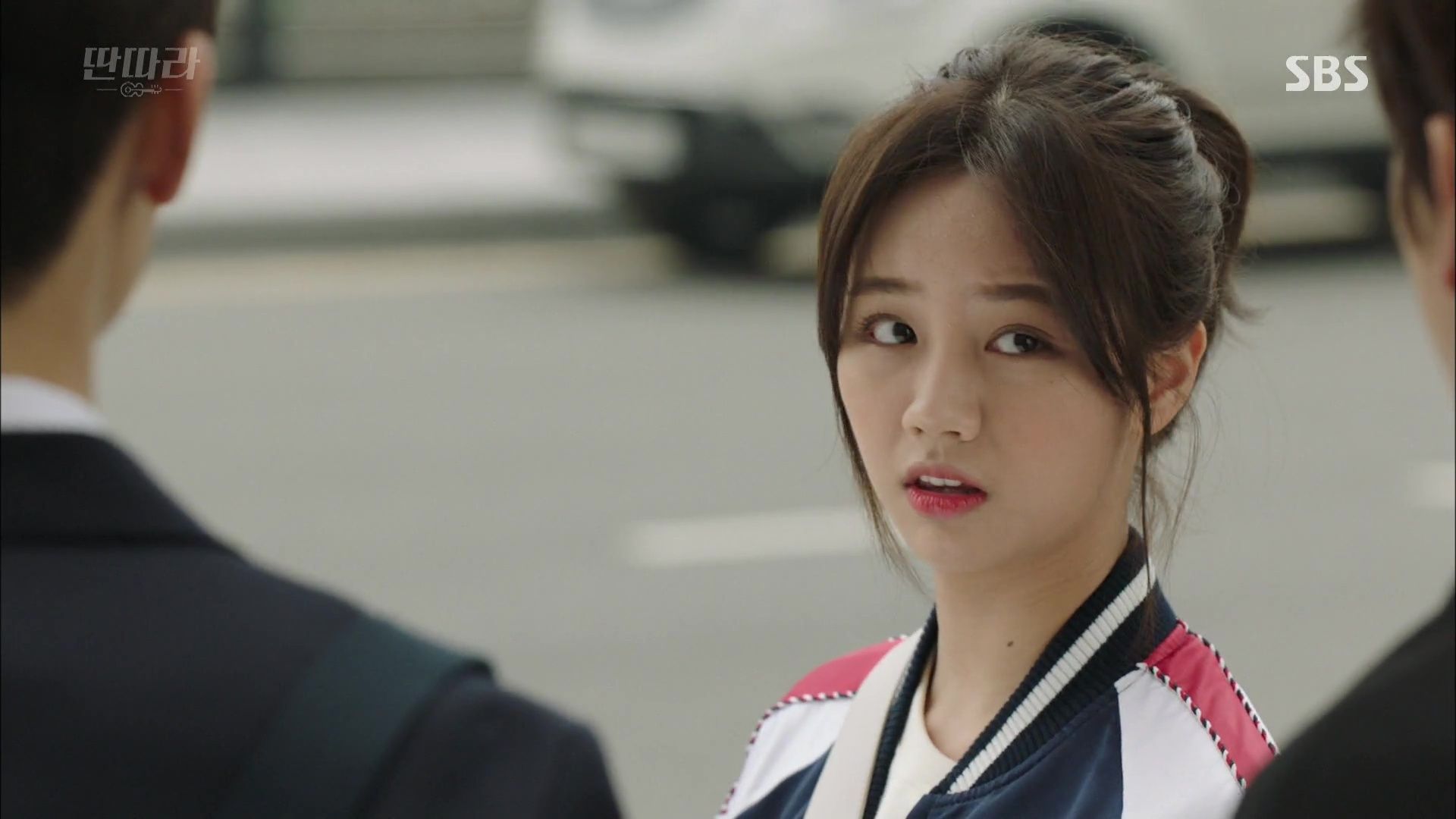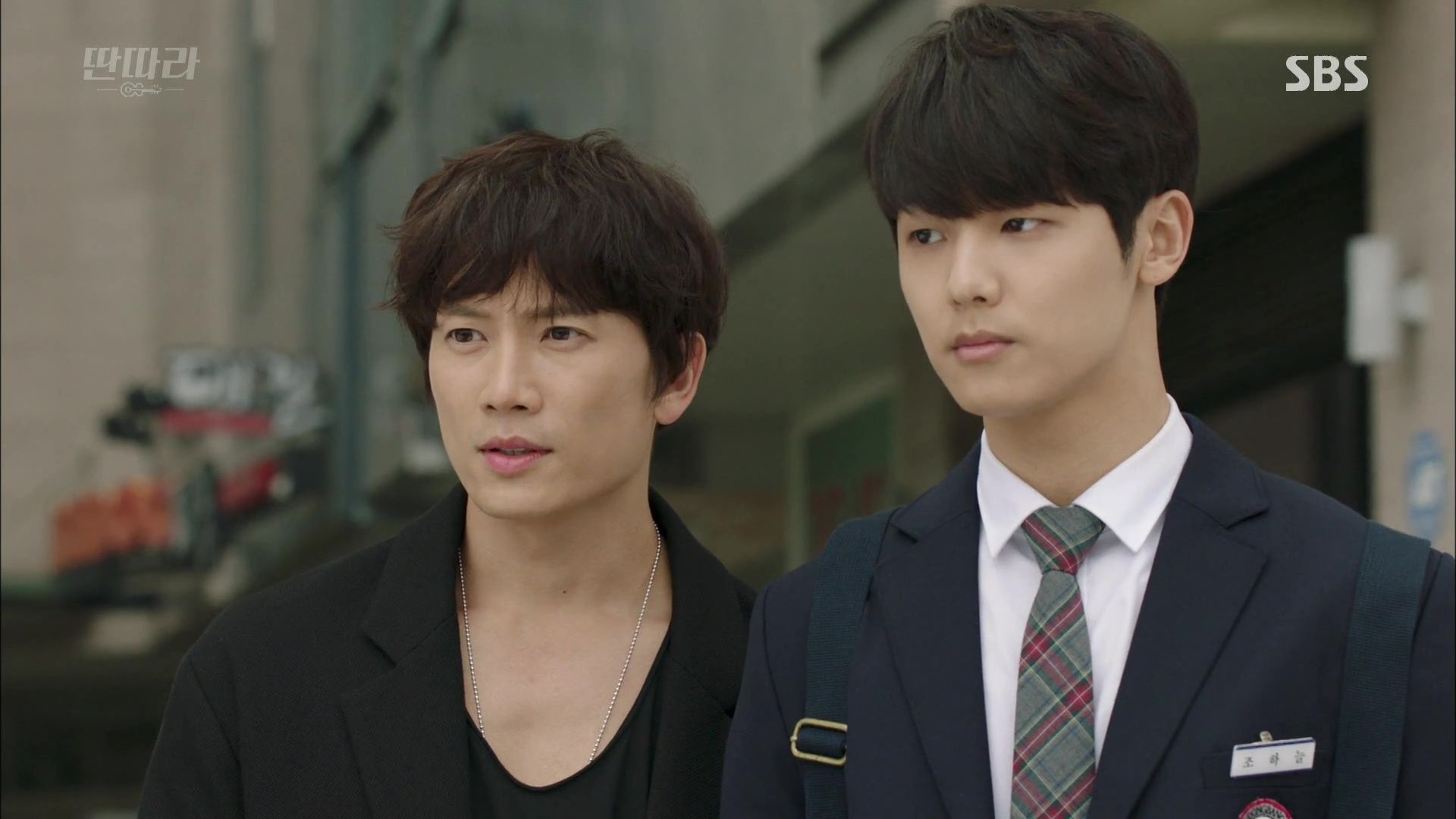 Geu-rin promises to discuss this with Ha-neul and dismisses Seok-ho, which is hilarious and awesome. Once she leaves, Seok-ho asks Ha-neul if his noona is always that suspicious, but Ha-neul just wants to know how much he'll get paid if she agrees to this. Enough that Geu-rin can quit some of her jobs?
Seok-ho tries to convince him that he'll make more money faster as a ballad singer, and Ha-neul just starts to shuffle away. He's really not interested, unless he can be in a band.
Min-joo is in Busan for a showcase, and she and Seok-ho go out for coffee. She hasn't told her manager about Seok-ho's plans for Ha-neul, which means they can't move forward yet, but she wants to see the kid first. She accuses Seok-ho of just finding the first person with a bit of talent in order to satisfy his agreement with her label, and he doesn't bother to deny it.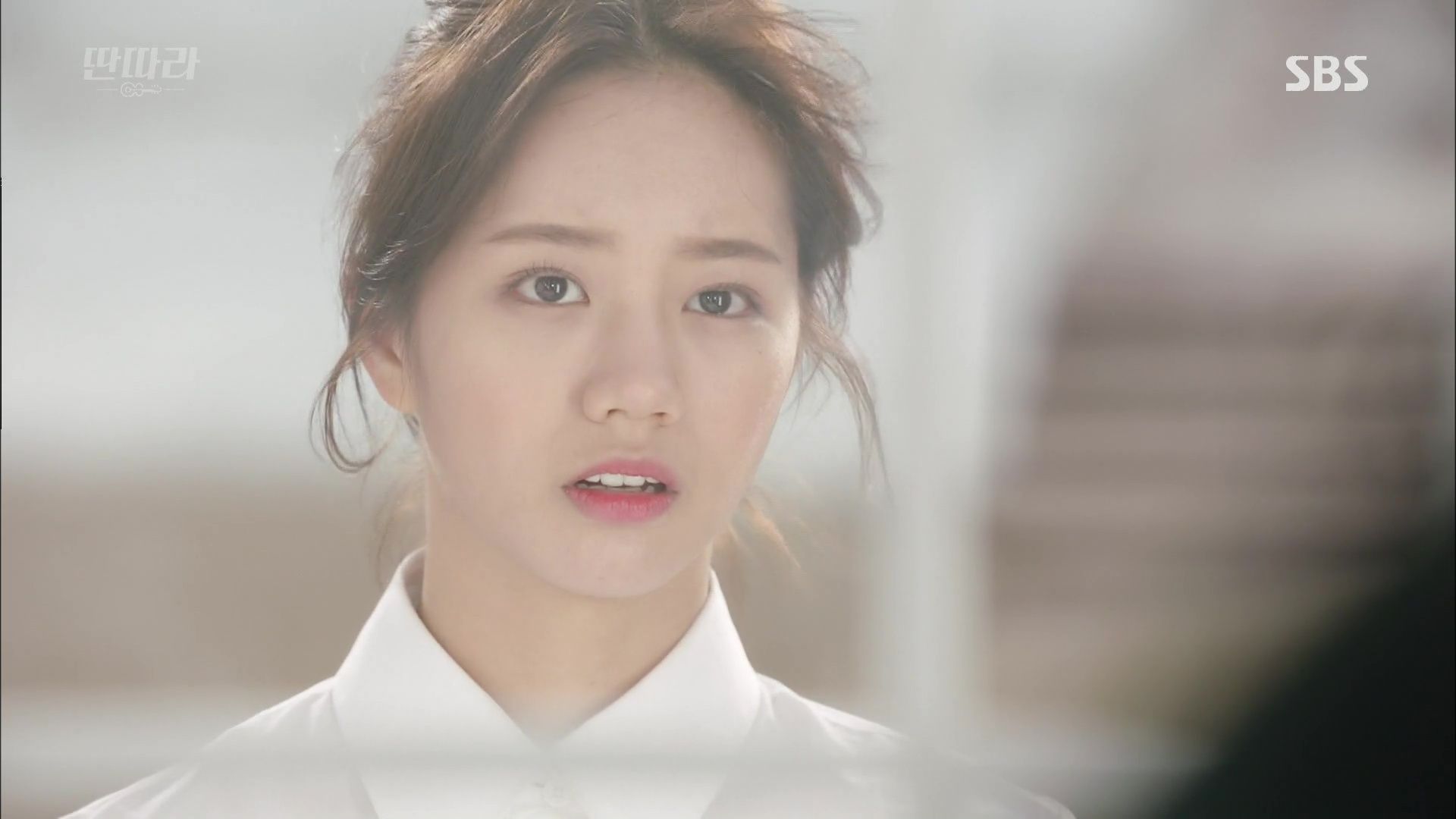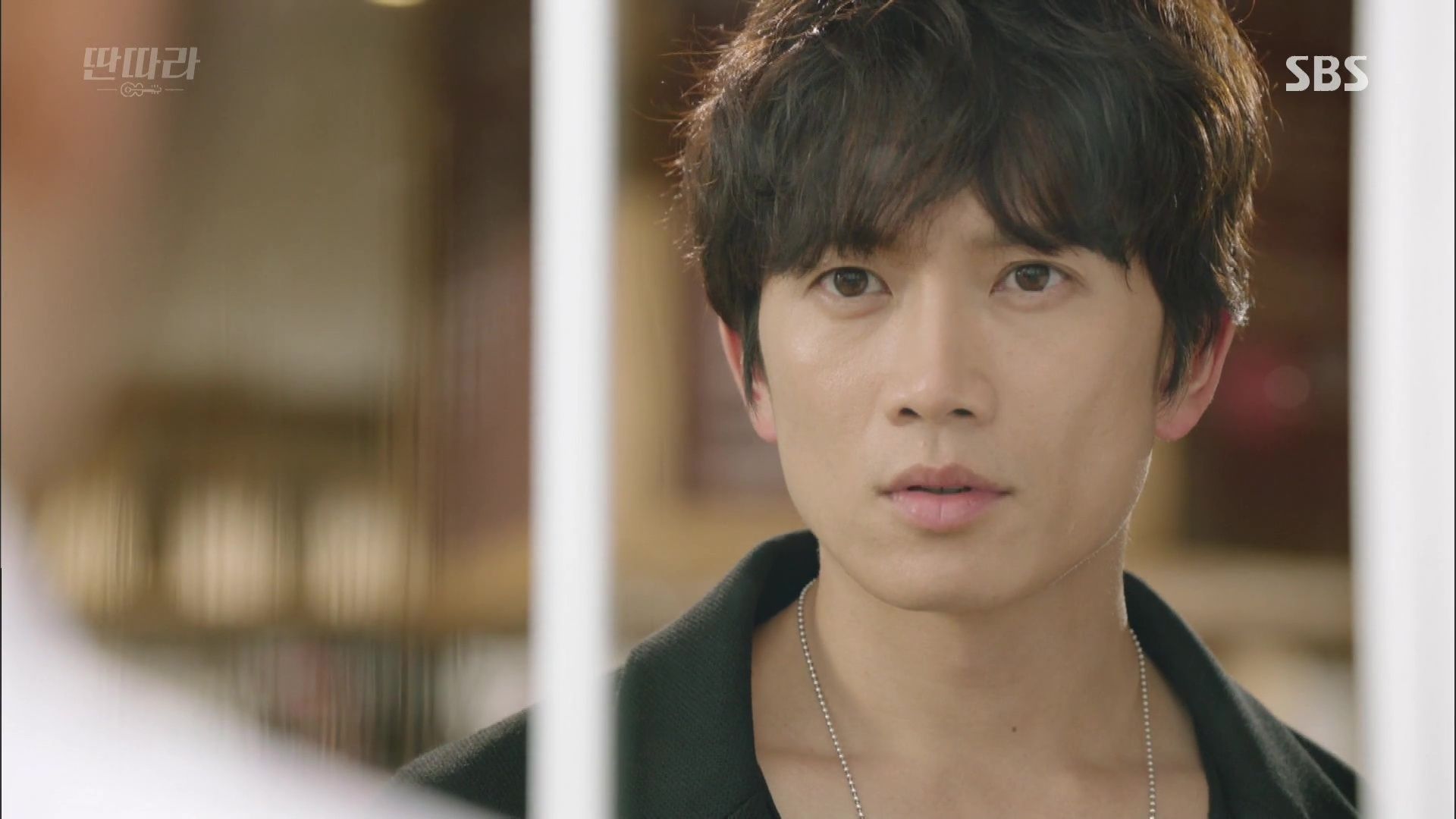 HAHA, a bucket of water hits the window near Seok-ho's face, and he looks over to see Geu-rin with a squeegee — this is her next part-time job. She looks kind of pretty out there with the wind in her hair, and he stares at her, though Geu-rin stares back for a completely different reason.
He rushes out to sweet-talk her and nearly gets a faceful of water, and Seok-ho pretends to be worried over her working so hard. He says they should make Ha-neul a singer quickly so she can quit all these jobs, but she admits that she really has no intention of allowing this, as he's going through too much right now.
A kid drives by on his bike and comes too close, so Seok-ho reaches out and grabs Geu-rin, sweeping her out of harm's way. They freeze that way for a long moment, though Geu-rin's hand holding the hose swings wide and douses poor Min-joo thoroughly as she leaves the cafe, ha.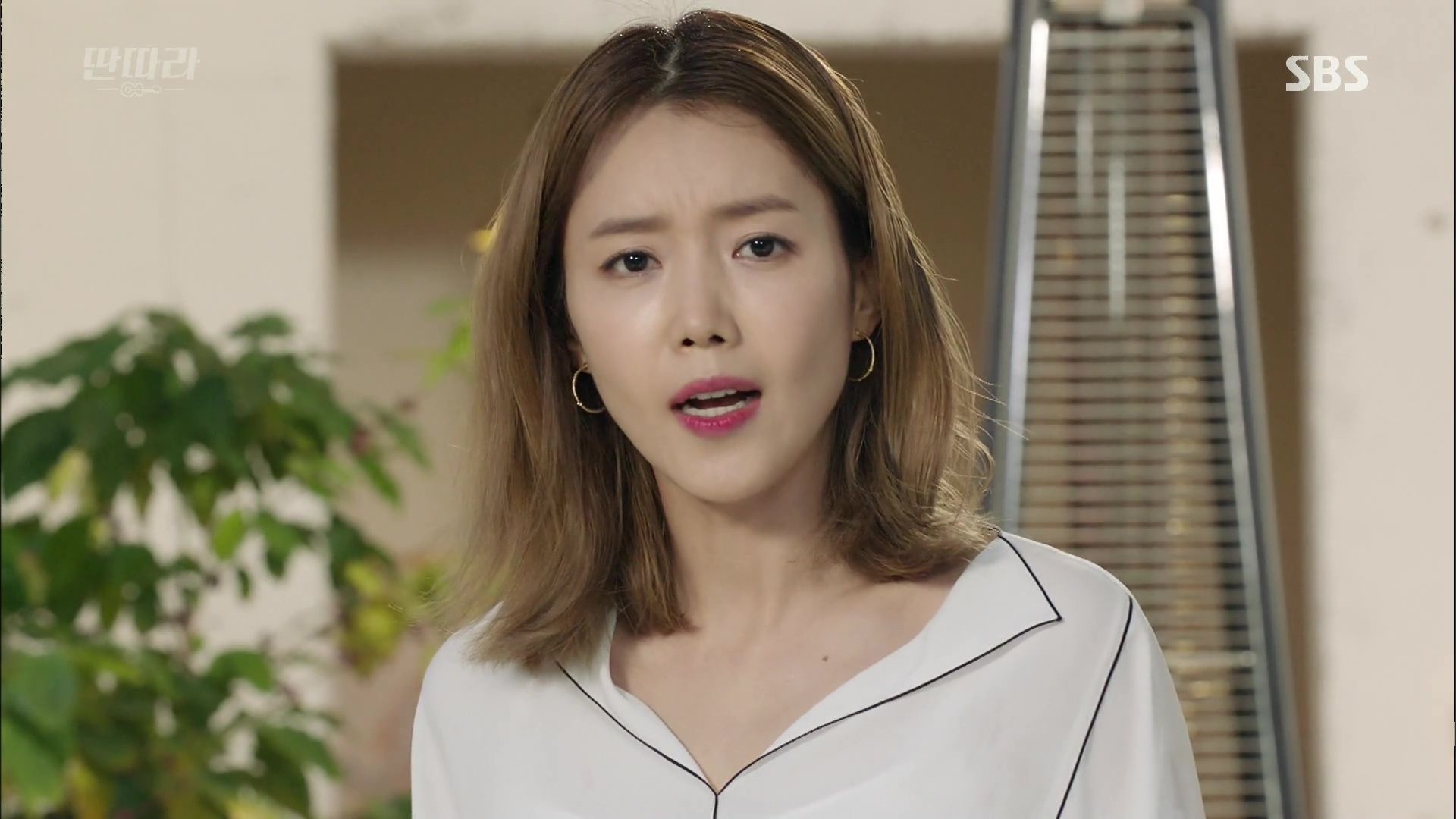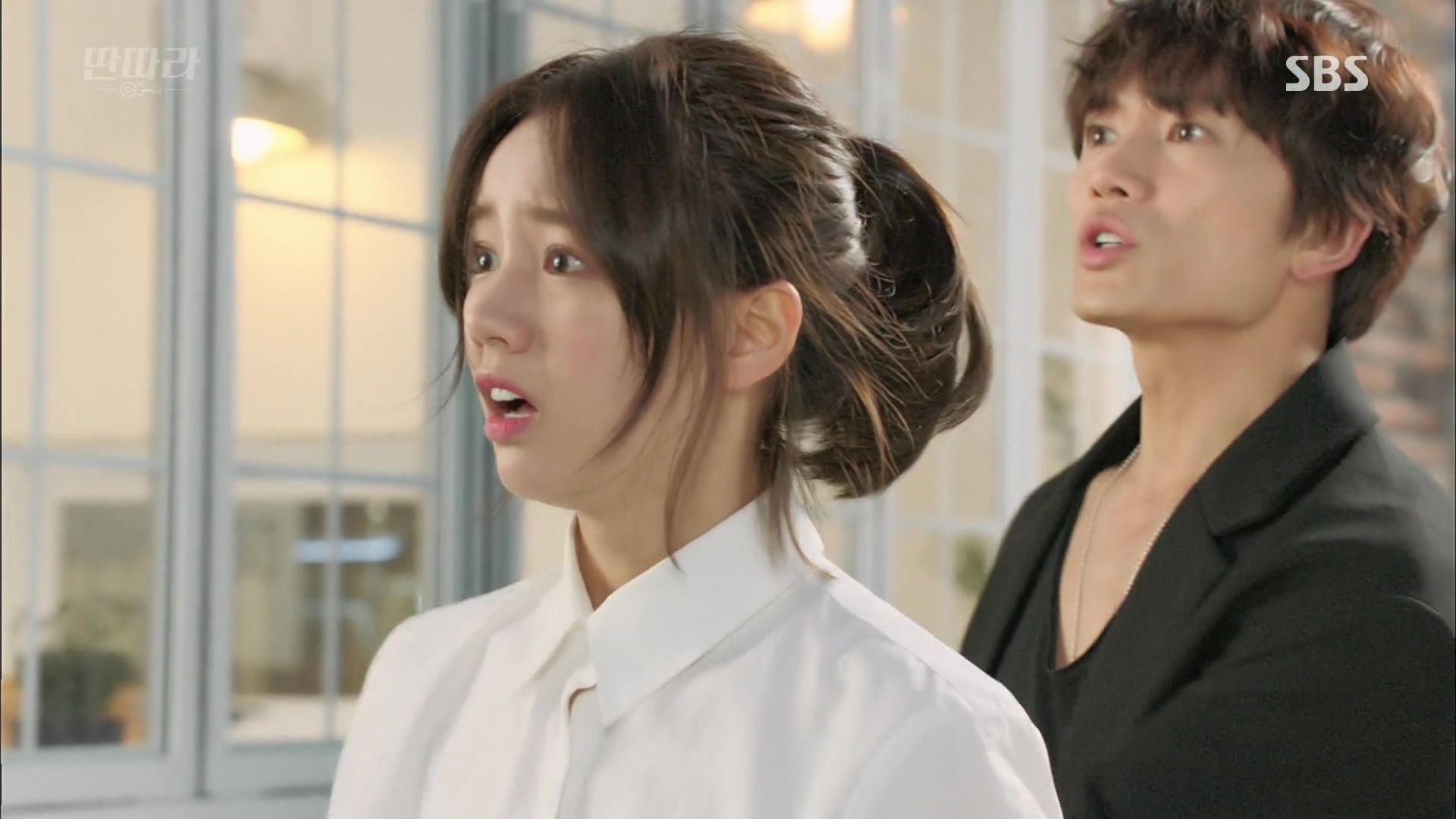 Seok-ho couldn't care less about Min-joo — it's Geu-rin he needs healthy so he can get her approval to take Ha-neul to Seoul. But he follows Min-joo when she leaves, since she's his ride. On the drive, he tells Min-joo that he's going to create a band for Ha-neul, though it means a lot more work finding more guys to be his bandmates.
His first attempt to scout a band fails once they look him up online — not even dropping the KTOP name can convince them to take a chance with him. Seok-ho checks out another band which seems just okay, and he's just about to leave when the guitarist breaks into a solo and whoa, he's great.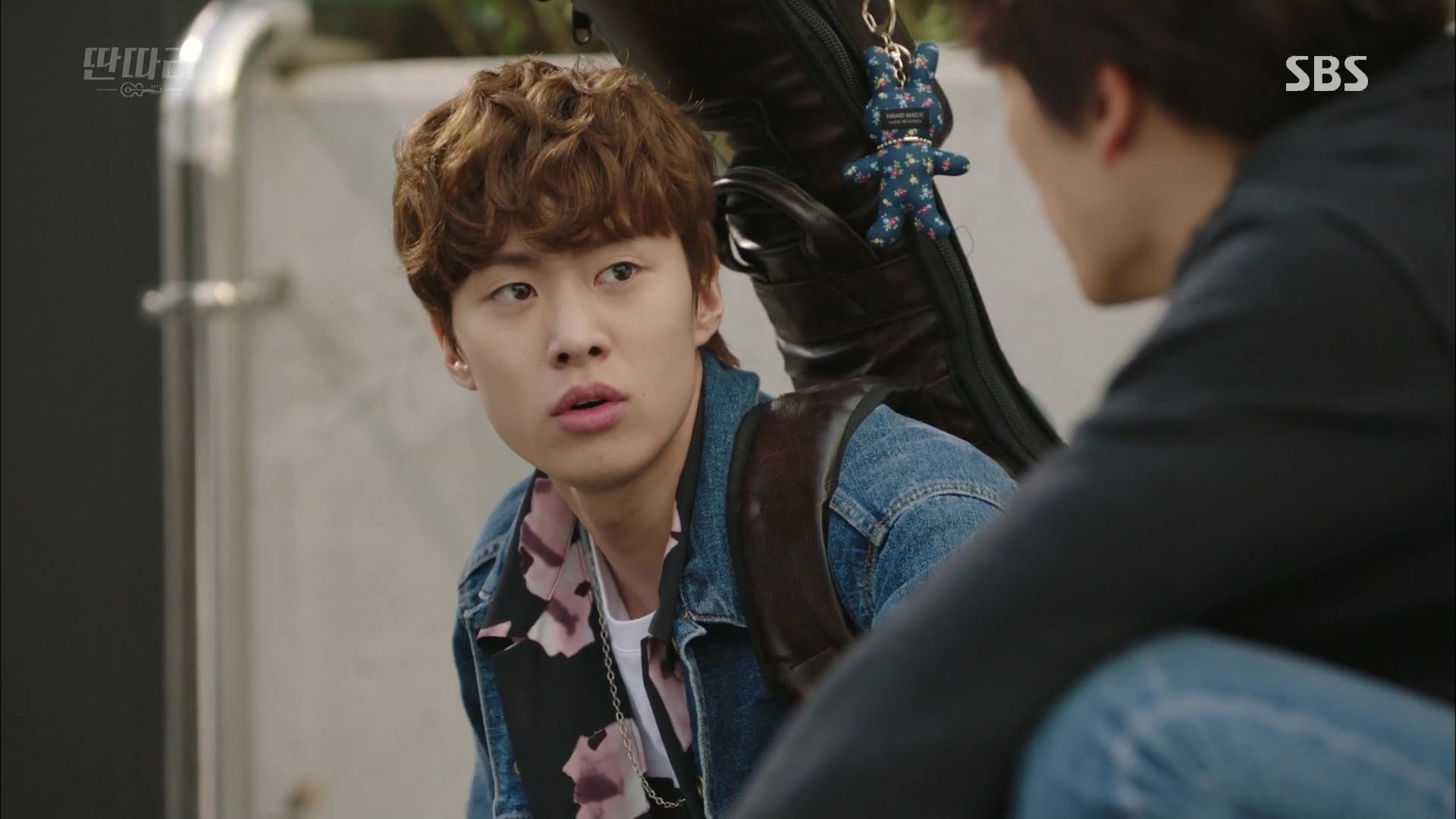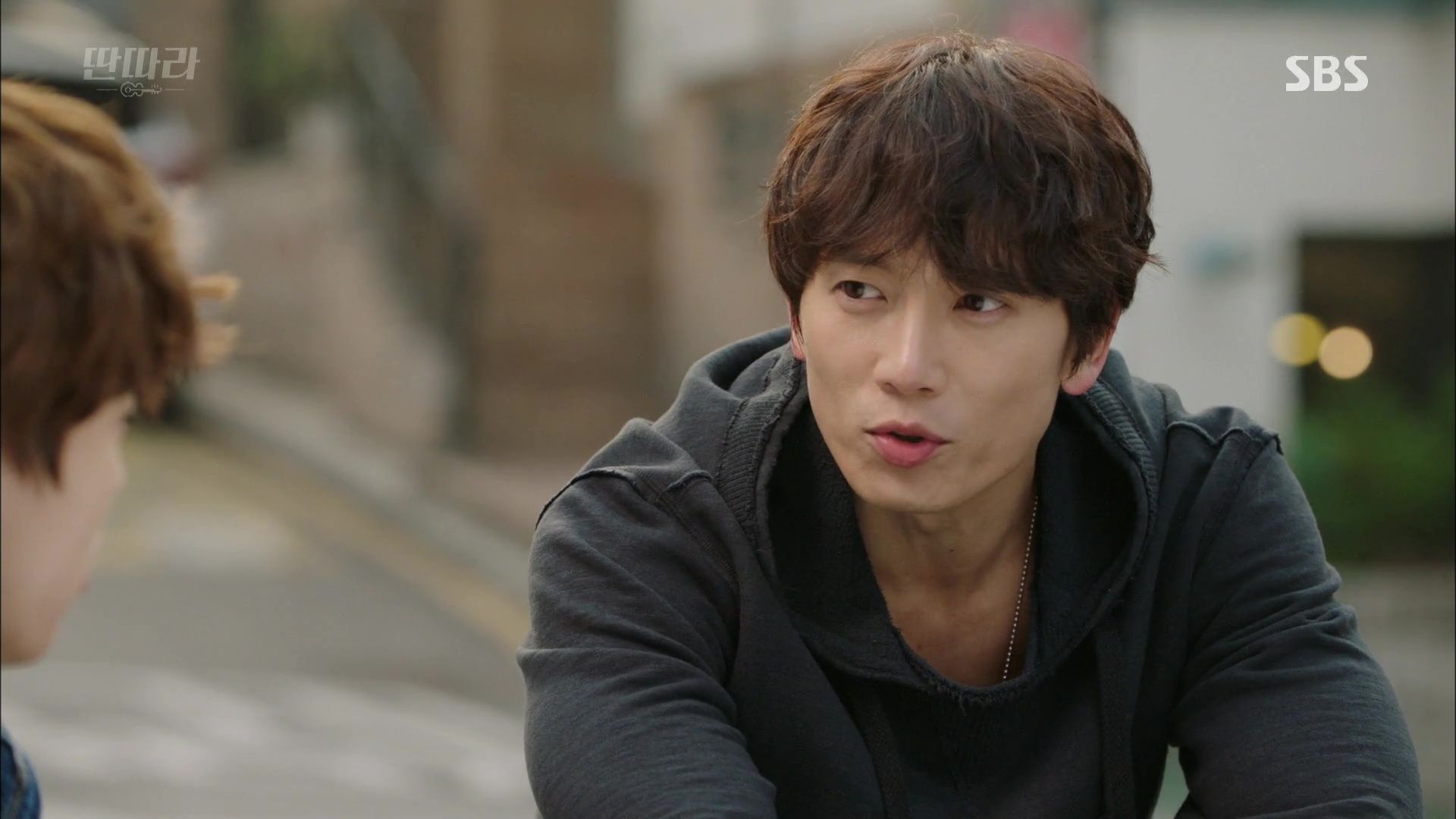 And as it turns out, he's not a regular member of the band, but was just filling in today. The band stiffs him on the pay they promised, and Seok-ho is there to pick him up when they shove him to the ground, offering to pay him honestly for his guitar skills. "How about starting up a band?"
With the addition of a guitarist, Min-joo is able to convince her boss to back this insanity, though she warns Seok-ho that he needs to take this seriously because her job is on the line now, too.
Geu-rin fusses at Ha-neul for helping her at work instead of studying, and he tells her that he's made up his mind to sign with Seok-ho, and will be going to Seoul this weekend. She asks him to wait until she talks to Seok-ho again, but he's already made up his mind.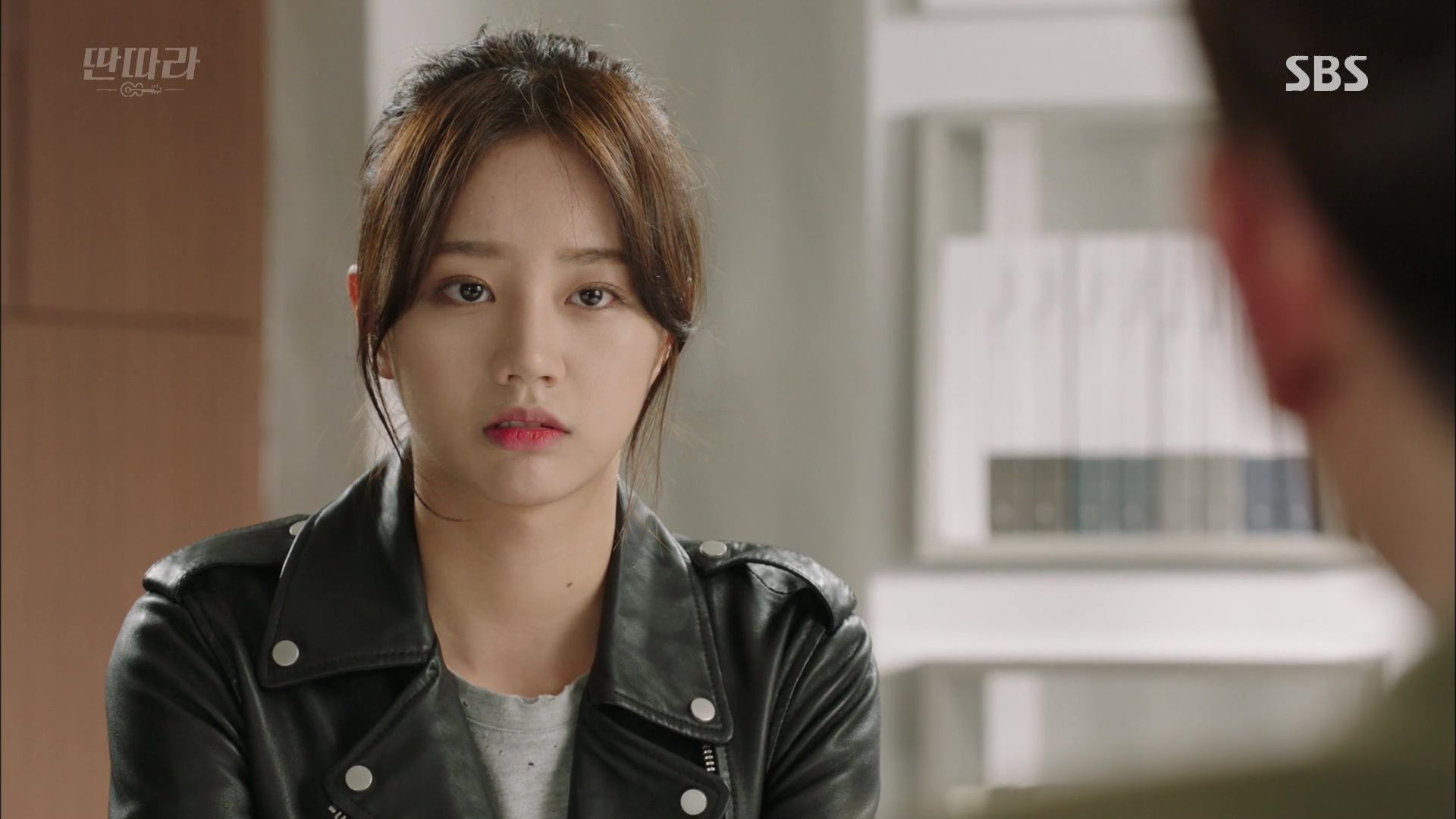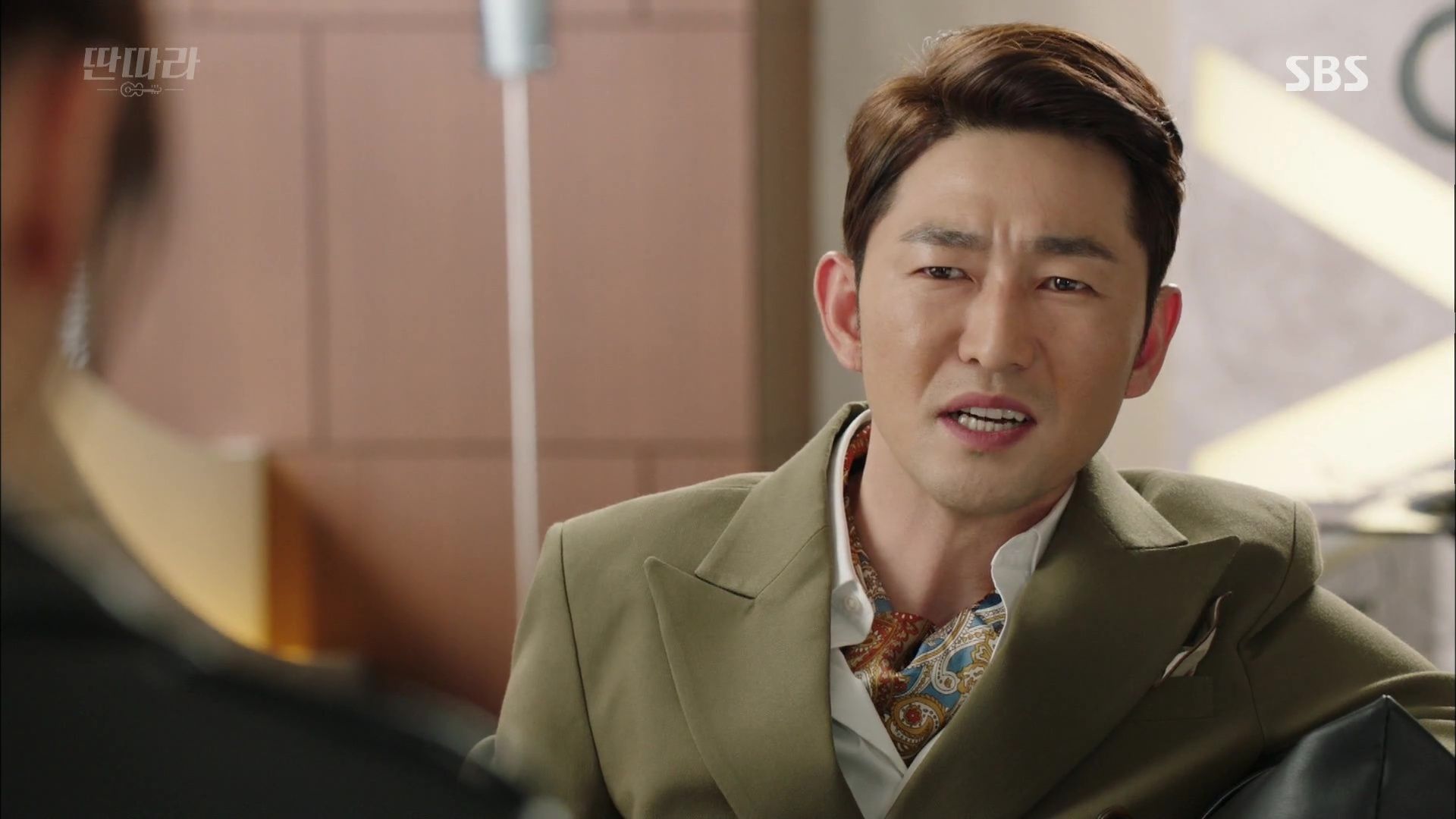 Seok-ho takes the new guitarist, KYLE (Gong Myung), to the office he'd set up for his new company, Mango, only now telling Kyle that he's no longer with KTOP. He gets a call from Geu-rin and is horrified to hear that she's gone to KTOP looking for him, and of course she learns that he's no longer working there the moment she asks for his office.
Joo-han overhears Geu-rin and recognizes her — he was in the police station when Ha-neul was arrested, and saw her arguing with the police. He approaches Geu-rin and offers to explain everything, and takes her to his office (which happens to be Seok-ho's old office… traitor).
He tells Geu-rin that Seok-ho isn't a crook, he's just in a bad situation right now. He spills everything — the accident, Seok-ho's "resignation," and his prison stint. She leaves, convinced that Ha-neul is being scammed, but she's distracted when she sees a girl in the lobby and seems to recognize her.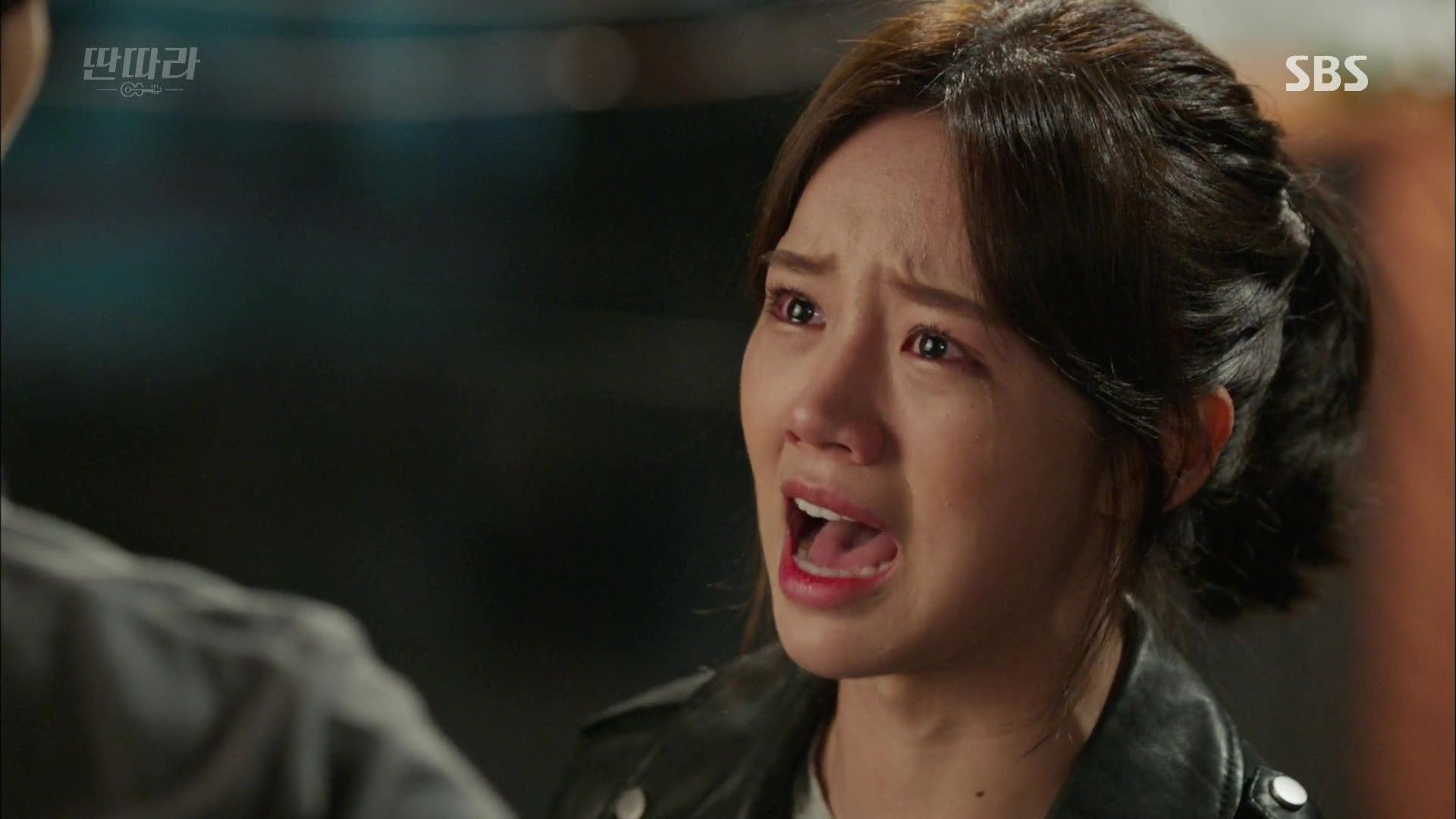 Geu-rin starts to follow the girl, but she's stopped from entering a restricted part of the building. She declines a call from Seok-ho, still looking worried about the girl.
Geu-rin waits for Ha-neul at his juvie supervision home, but instead she finds Seok-ho looking for him there. She tells him to leave before Ha-neul sees him, but Ha-neul arrives home just then.
Seok-ho can tell that Geu-rin is angry with him, and she snaps that she knows everything, especially how he doesn't even work for KTOP anymore. Seok-ho looks a little deer-in-the-headlights, at a loss as to how to explain himself, though Geu-rin yells that she doesn't want an explanation. She just wants him to leave Ha-neul alone.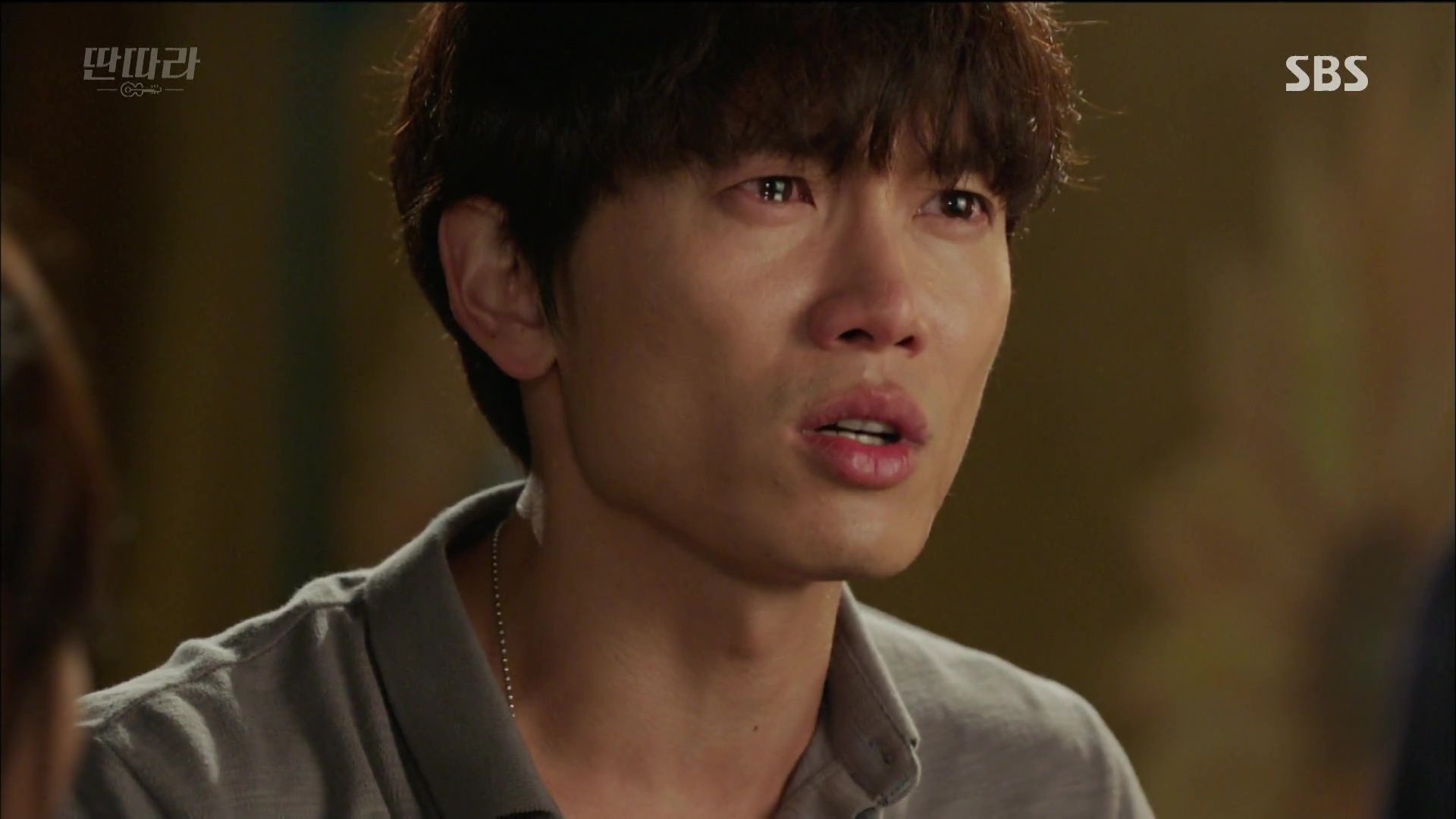 She starts to cry as she says that Ha-neul didn't do anything wrong yet he's suffering, and it's breaking her heart. Seeing him dragged into Seok-ho's band scheme is one thing too many. Seok-ho tears up a little himself, thinking about how he took the kids in Jackson from nothing and made them famous, only to have them turn their backs on him when it counted.
He even admits that he was on his way to that composer's funeral when he got in that accident, which is why he was driving drunk. He tells Geu-rin that he'd decided to kill himself — then he heard Ha-neul's voice. That voice made him dream again, but he feared rejection, so he pretended he was still with KTOP.
He honestly admits that he defrauded Geu-rin and Ha-neul, but he asks them to see the sincerity behind his actions. All three of them are crying at this point, and Ha-neul does understand his position. He says it's the same for him — no matter what the truth is, people will only see him as a sex offender.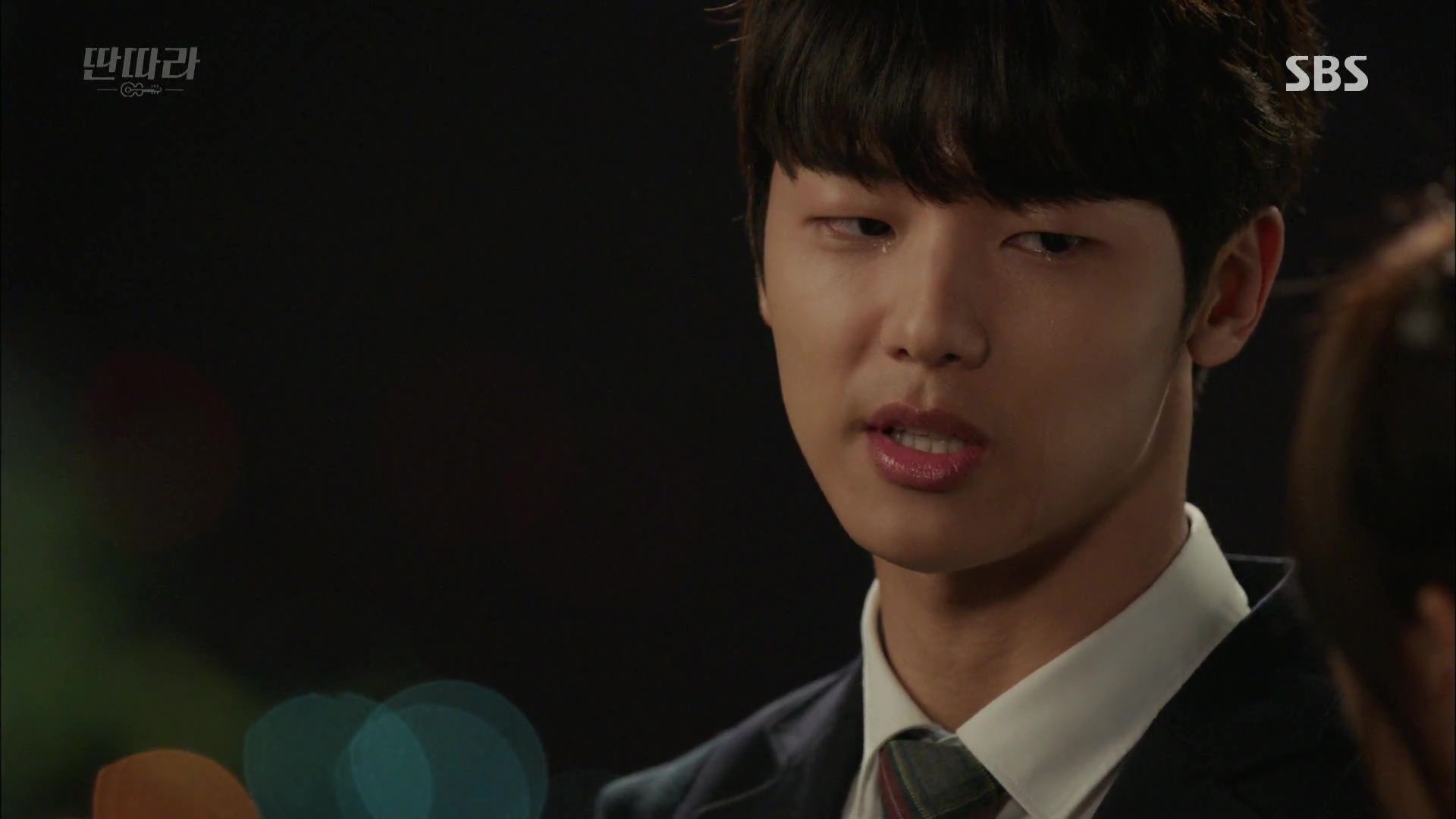 But he tells Seok-ho that he can go to Seoul on weekends while he's still on probation, and when Geu-rin objects, he says that they still have to trust people. Seok-ho promises to send him the address, thanks Geu-rin, and leaves for Seoul.
Soon Ha-neul heads to Seoul for his first weekend with Seok-ho, and Geu-rin runs into the nervous little boy from their neighborhood. It turns out that he's Ji-young's little brother, the girl who accused Ha-neul of assaulting her.
Geu-rin asks if he has family in Seoul, because she saw a girl there who looked just like Ji-young. The boy grows suddenly anxious and runs off, and now I'm definitely suspicious.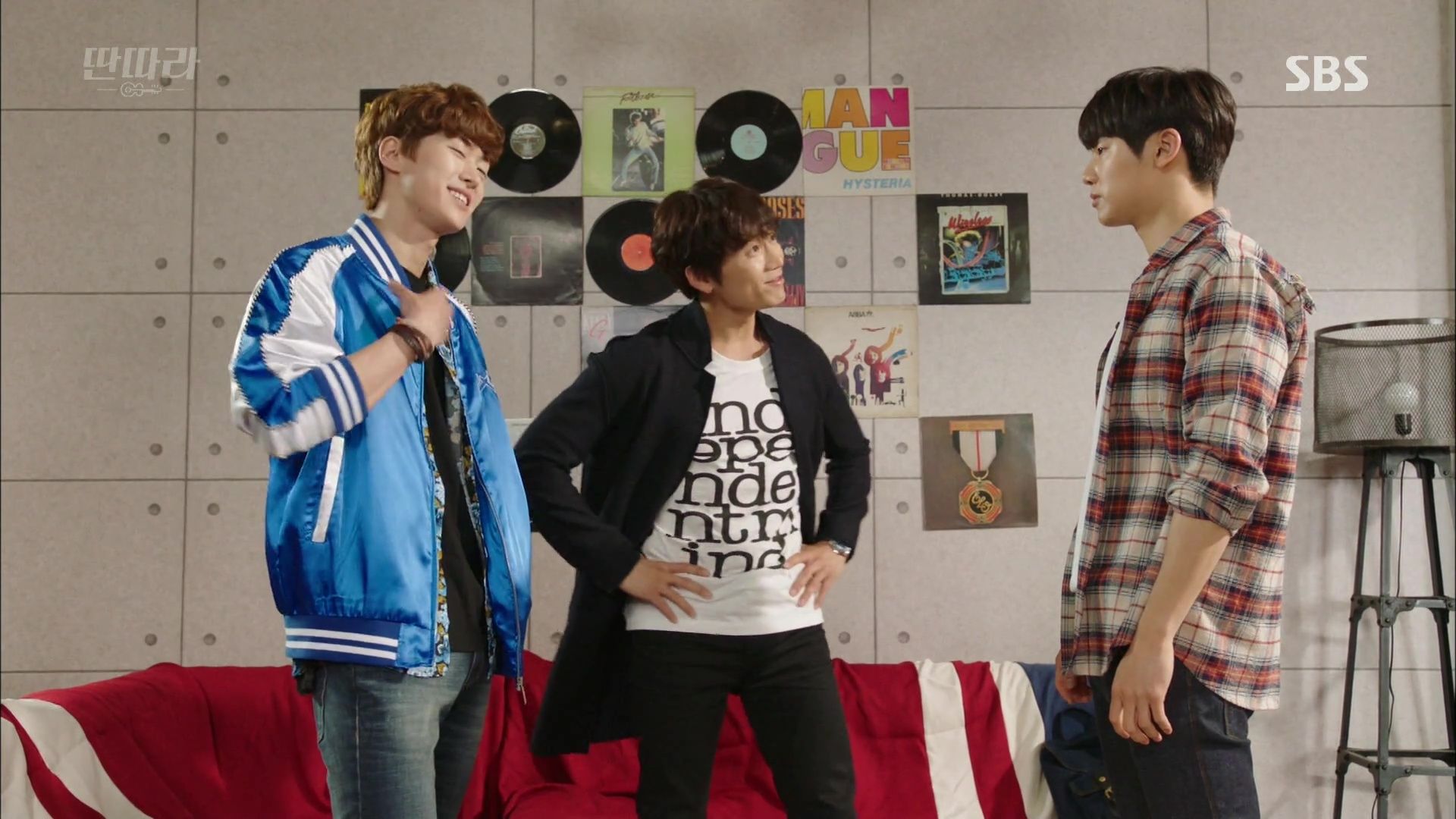 Seok-ho introduces Ha-neul and Kyle, and he gives them the song to rehearse for their first audition, for the TV show Kpop Star. They'll audition as a duo, then grab more band members later. Kyle is tasked with making a new arrangment of the song, and Ha-neul seems to hit gold when he suggests they use "longing" as a theme.
Ha-neul spends all of his free time rehearsing the song, determined to make this work even when Geu-rin continues to argue that Seok-ho is a bad bet. He just quietly asks her to come to his audition, but she's determined not to support anything Seok-ho does.
Seok-ho wigs out when he hears that an article is being written about him and the ratings-boosting scheme. He reminds the hacker that he didn't act alone, but the hacker warns him not to give him up, too, when the prosecutors come around.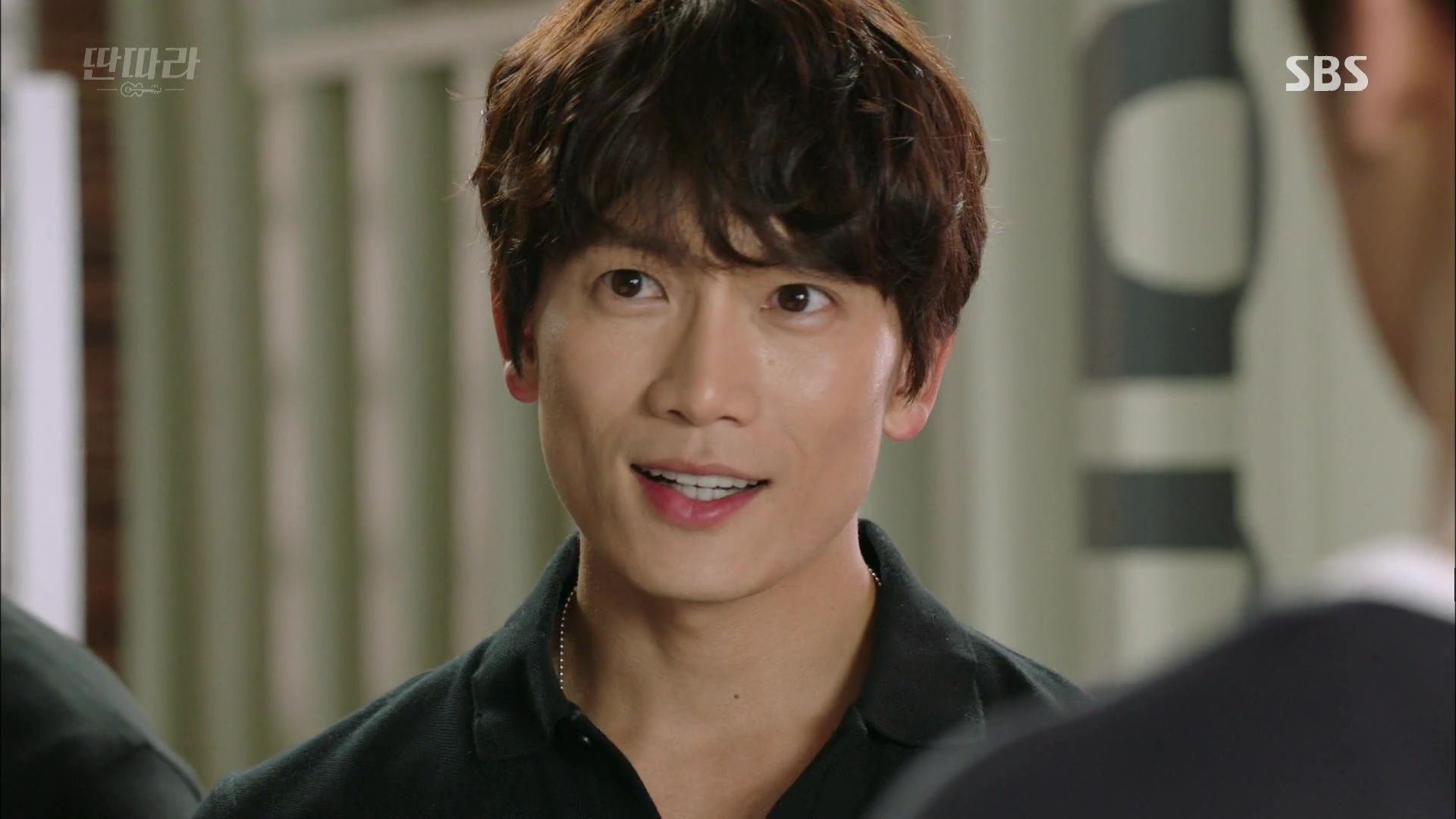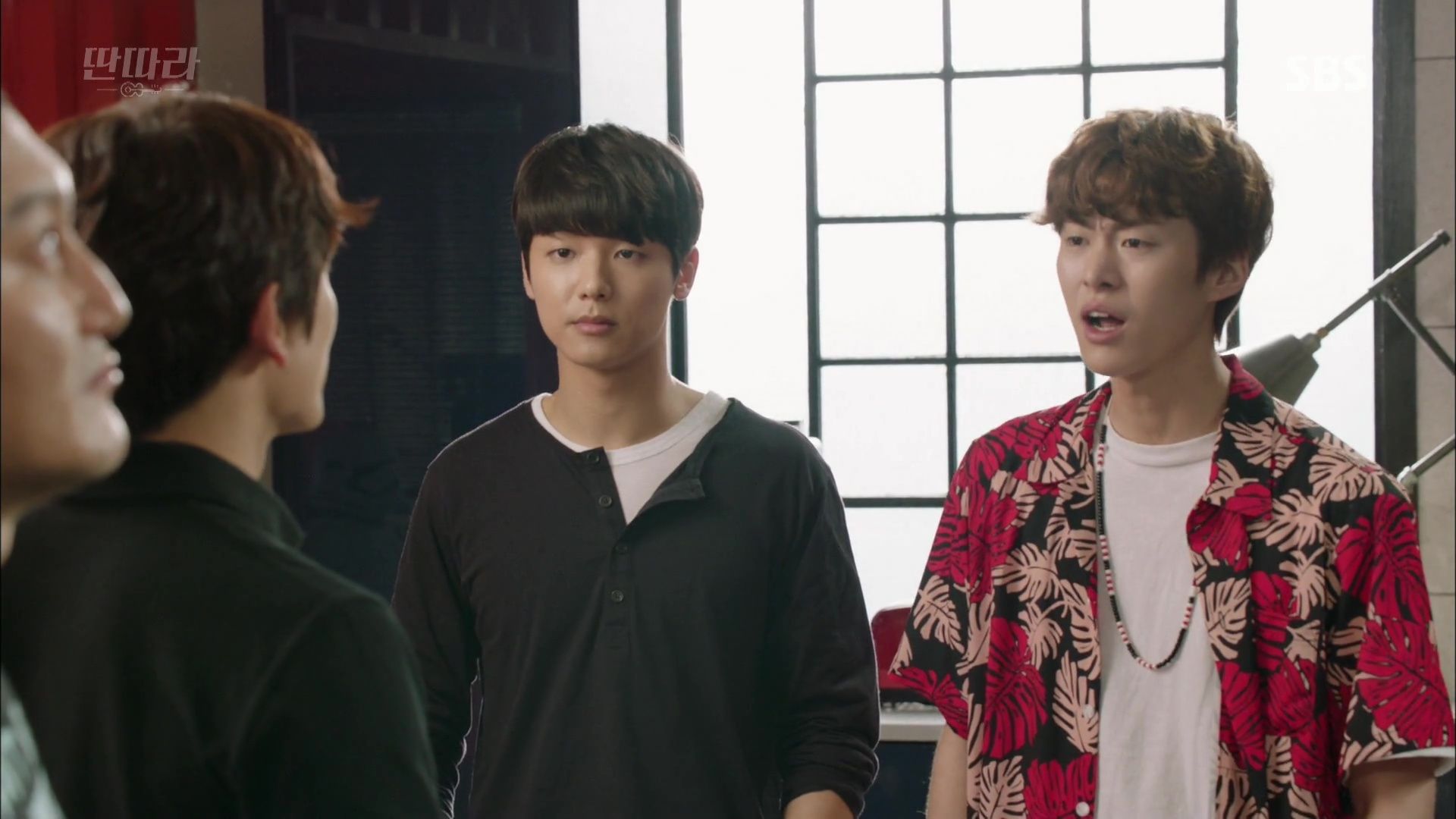 It's audition day, and Seok-ho is kind of adorably terrified to show up at the Mango office, and he conscripts Man-shik to take Ha-neul and Kyle to their audition. He tells the boys that he's entered their band under the name "Ddanddara Band," which literally just means "Entertainer Band," and which Kyle immediately declares lame.
Seok-ho explains that it's lame on purpose — you show up with a crappy name, nobody expects much out of you, then you blow them away with your awesomeness. Kyle doesn't think that sounds better, though Ha-neul gives a tiny smile, at least until Seok-ho sends them off with Man-shik. On the way, Man-shik calls Min-joo to go check on Seok-ho, worried that something is seriously wrong.
Back at the Mango office, a strange man rushes in and without a word, punches Seok-ho square in the face. He screams that he's the brother of the composer who killed himself, and punches Seok-ho again and kicks him viciously, looking like he's fully prepared to kill him.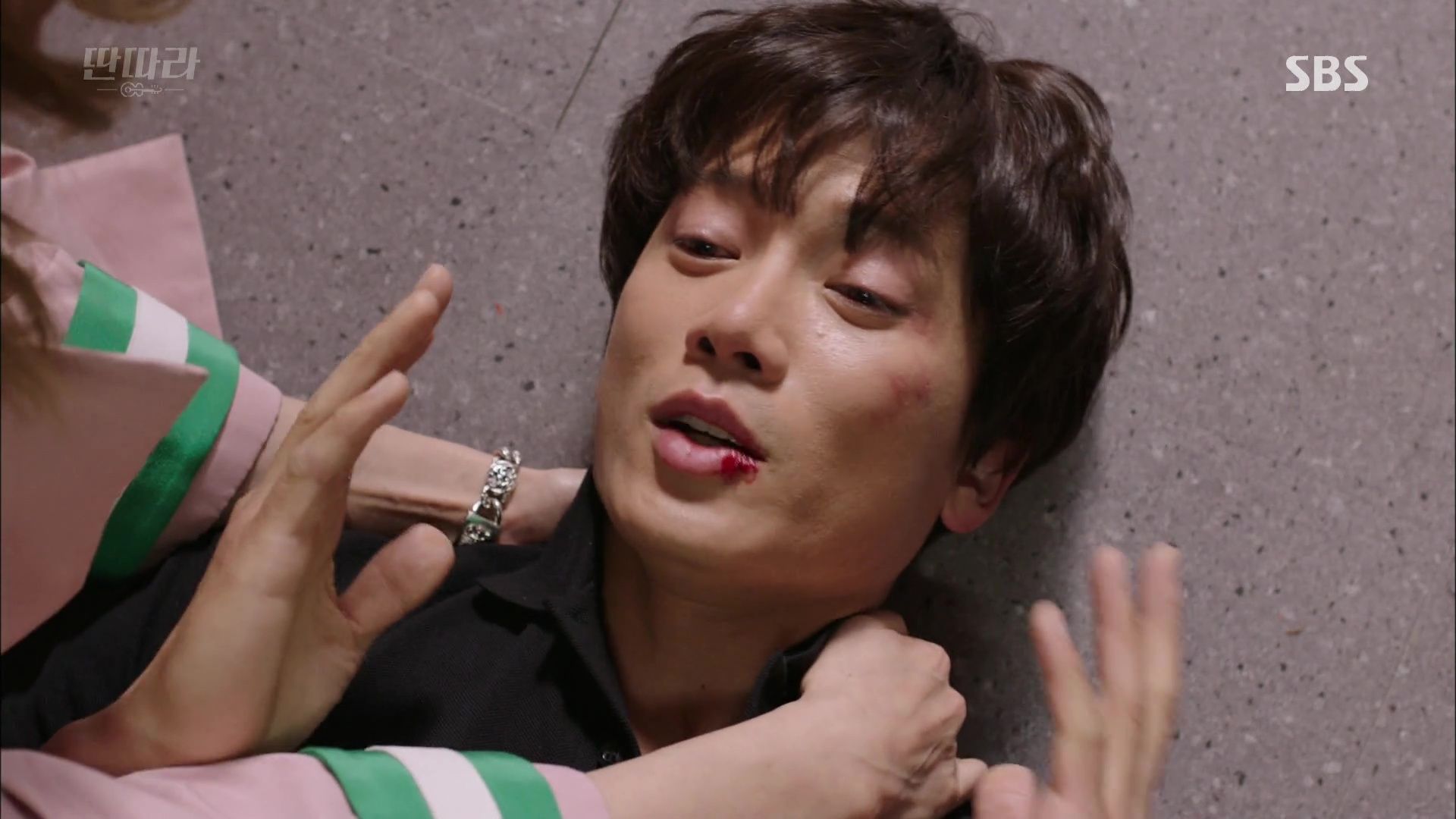 At the audition, Ha-neul grows anxious as time goes by and Seok-ho doesn't show up. Min-joo finds Seok-ho beaten to a pulp in the office, but he croaks that he's not dead, and jokes that this was just his karma coming back to him. He asks her for a ride, "to settle things."
It's time for Ha-neul and Kyle's audition, but Ha-neul pauses so long that the judges ask if he's okay. Kyle starts playing, but Ha-neul misses his music cue, and just stands on stage with his eyes closed.
He's thinking abut his family, his parents and Geu-rin. His father had objected to the news that he was out with his band again and had rushed to stop him, his mother right behind him… oh no, is this the day they died?
Outside the building, Geu-rin rushes to make it in time to see Ha-neul's audition, while Seok-ho and Min-joo also head in that direction. Seok-ho tells Min-joo that he's resigned to tell Ha-neul that he conned him, for real this time, and send him home.
Ha-neul finally starts to sing, and his voice is sweet and pure. But his timing is still off and he pauses again, thinking about the accident that killed his parents. He'd been with his band, and Geu-rin had rushed to find him, sobbing so hard she couldn't speak.
Ha-neul looks up to see that Seok-ho still hasn't arrived, but the door opens… and Geu-rin runs in. It's an eerie echo of the day his parents died, but today she's smiling at him, and it gives him the strength to continue singing. This time his voice is strong, and gains confidence when Seok-ho joins Geu-rin.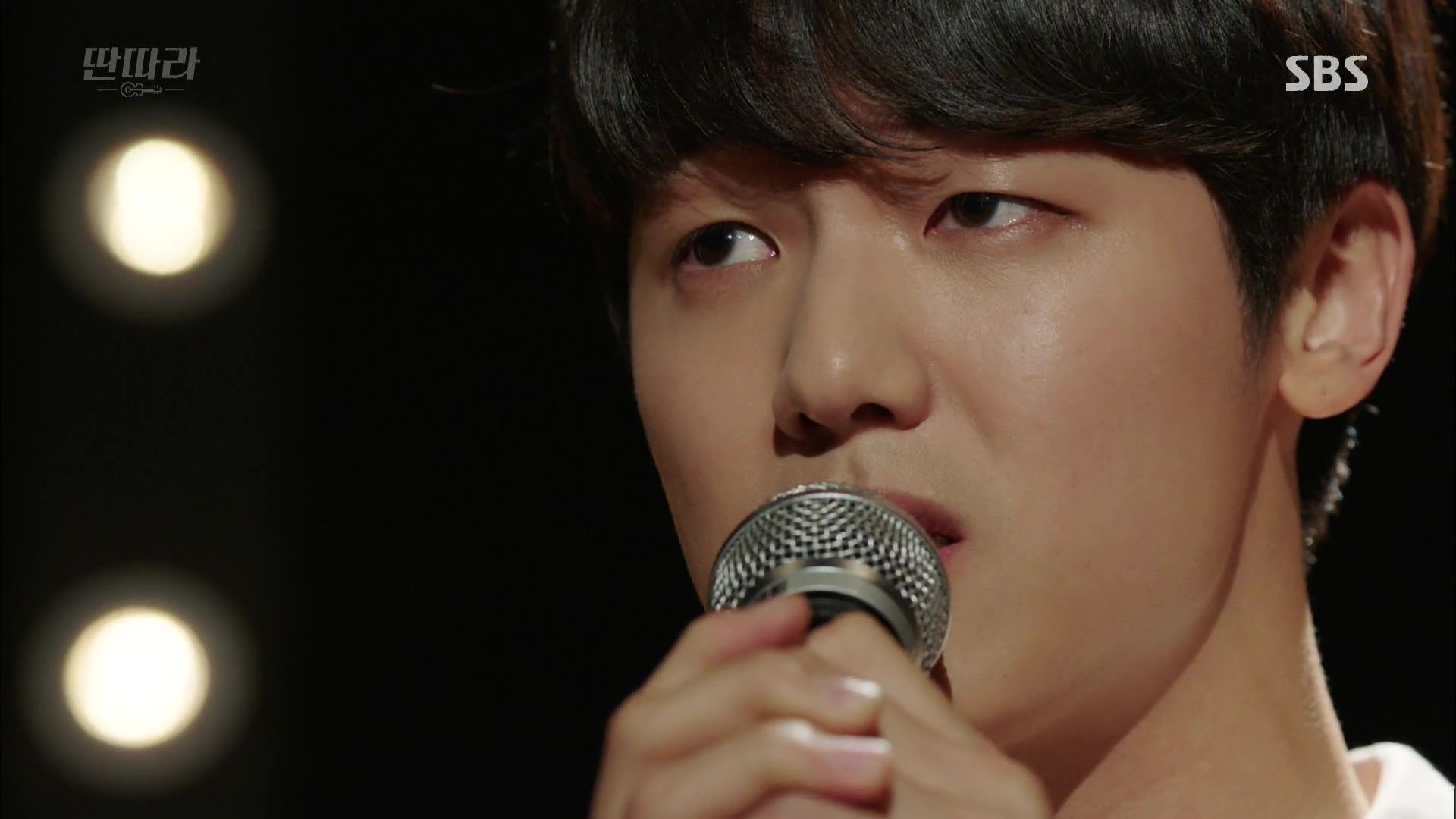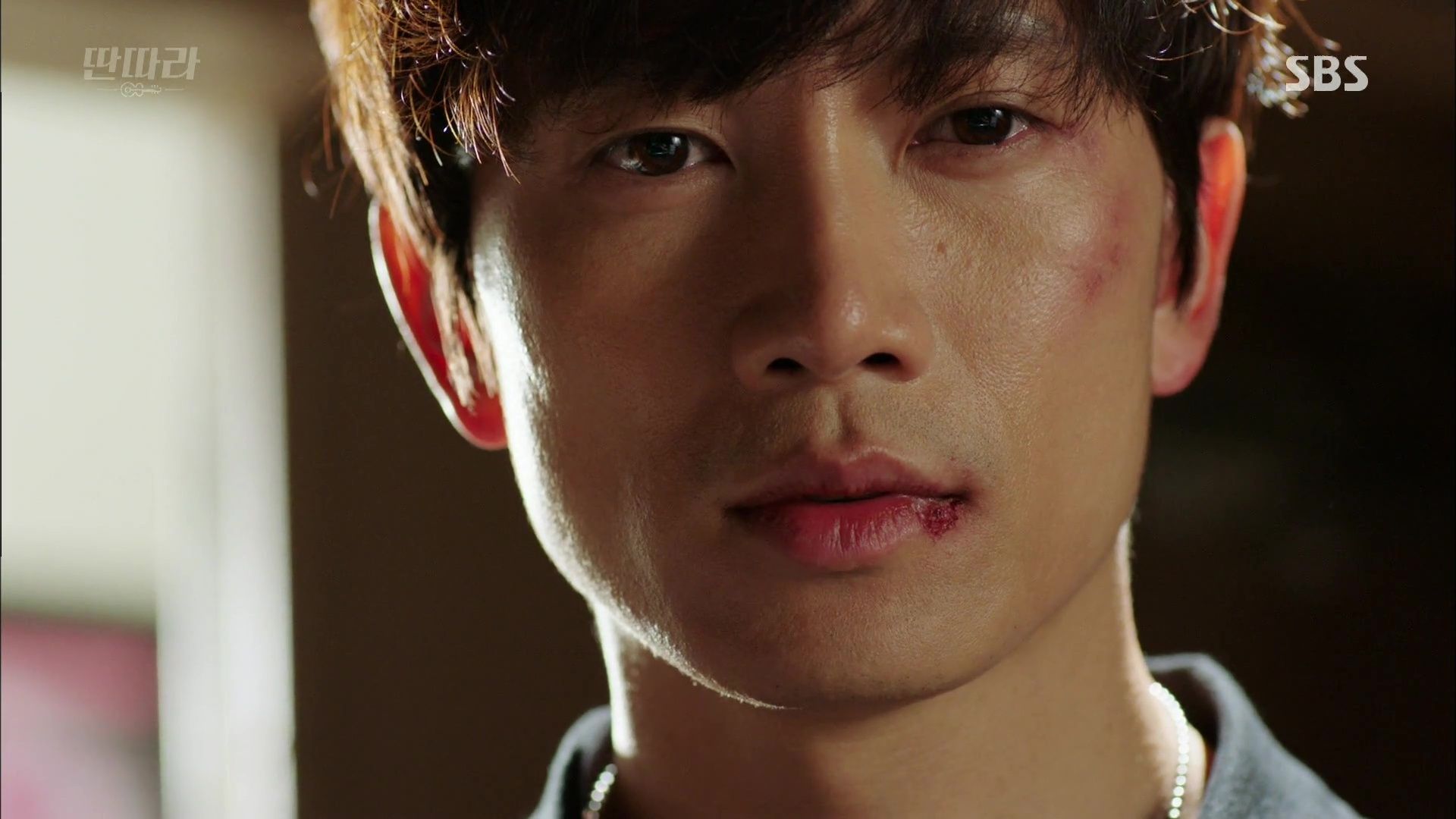 COMMENTS
I knew the bromance between Ha-neul and Seok-ho had a lot of potential, but I didn't expect them to be so flippin' adorable together, right off the bat. I love how Ha-neul took control right away, refusing to give up what he wanted (to be in a band) even for this famous music producer. It puts Seok-ho in the unusual position (for him) of not being in charge of what's happening, which I think will be an important first lesson for him. He had too much power and not enough compassion in his role at KTOP, and if he wants to make a fresh start and build his career again, he's going to have to do some real changing. And I like how Ha-neul isn't demanding or arrogant about it, he just knows what he wants and isn't willing to compromise. I think their personal and professional relationship is going to be really cute, and really moving at the same time (and I'm dying to know how Ha-neul knows of Seok-ho!).
I do think that Seok-ho is starting to think about his past actions already, and regret the way he's handled himself until now. I believe that he's still acting in primarily selfish ways — for example, I don't think he unburdened himself to Geu-rin because he felt true remorse, but because his sob story might convince her of his sincerity in making Ha-neul famous. The problem is, his basic motivations are the same, as he admitted to Min-joo… to take the first person he finds with talent and make them famous, to restore his own career. It's not that Ha-neul isn't talented, because he is, it's just more significant that he happened to be in the right place at the right time when Seok-ho needed someone to promote.
Seok-ho's biggest problem is that he still thinks that the ends justify the means, which is why he lied to Geu-rin and Ha-neul (and Kyle, even) that he was still with KTOP. But he needs to learn that lying to get what you want, is the worst way to get what you want, and truly change for the better. Until Seok-ho takes a good hard look at why he does the things he does and the way he uses people to his own ends, nothing is really going to change. This new band he's putting together will be just another flash in the pan unless he truly changes, and for the right reasons. For that, I do think that Ha-neul (and the rest of the band he'll put together) will be the exact right people to help him, with a little healthy nudging from Geu-rin and her moral compass.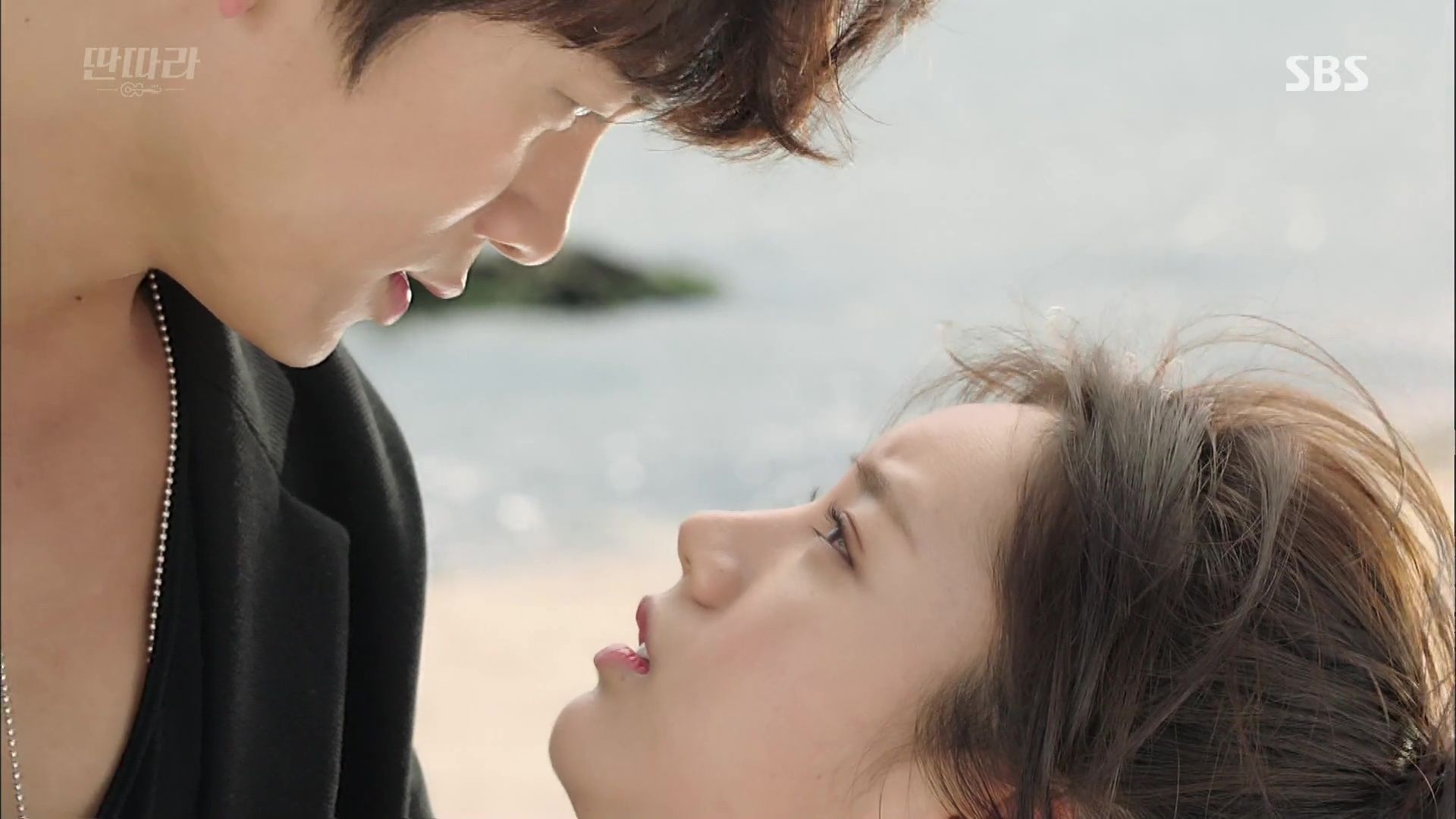 Something I didn't mention in the first episode recap that I'm really appreciating is the fantastic OST of Entertainer. The musical cues are just spot-on and perfectly chosen, and the music itself fits each scene wonderfully (though I already miss the Abba songs from the first episode!). The music is never too obvious, and provides just enough background information to set the scenes without manipulating our emotions and telling us what to feel. And since this entire show revolves around music, I'm excited to hear more as the drama goes on.
This show seems to be a polarizing one, with viewers either liking it or hating it. I'm falling on the "liking it" side so far, because while there are no surprises in the plot or the characters at this point, there's something to be said for a show that delivers a lot of heart and food for thought, even if it's not entirely innovative in delivery. Plus, I'm hoping that the entertainment value kicks it up a notch once the actual band stuff starts up. In fact, my only complaint at this point is Geu-rin's character, who seems a little over-zealous in her reactions to things — and I can't tell this early in the show if she's written that way, or if it's Hyeri's interpretation of the character. I worry that she took the criticisms of her acting being a bit bland in Answer Me 10988 and is swinging a bit too far in the other direction now, and if so, I hope she tempers the shrillness a bit from here on out. But on the whole, I'd rather see an actor over-perform than under-perform, and it's not that obvious. Just something I've taken note of, that's totally fixable.
All in all, I think the show isn't earthshaking, but it's got a lot of potential. I think once we get the rest of the band put together, and a direction for them and for Seok-ho other than "make Ha-neul a famous singer for slightly vague and possibly nefarious purposes," the plot will get a lot more interesting. I'm willing to hang in there and give it time, because there are so many shows that didn't really warm up until four or so episodes in, that I would regret having missed if I'd given up on them. It's a bit scattered and confusing in places, I'll give its detractors that, but I can still see how it might just be trying to fit a lot of information in just two episodes. What's good about Entertainer is good enough that I'm holding off on any criticism until we get all our players in place and see where the show intends to take us.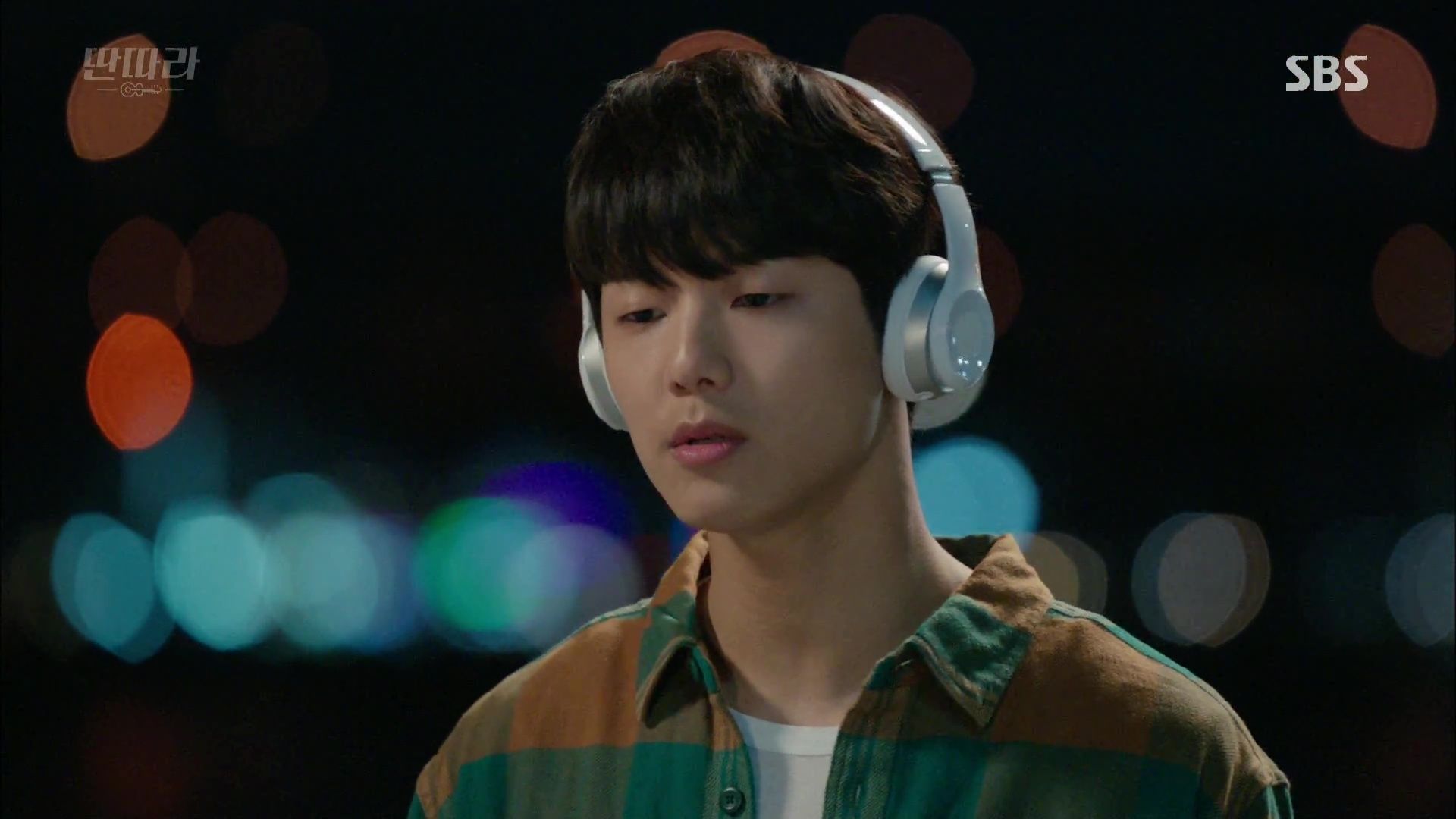 RELATED POSTS
Tags: Entertainer, Episode 2, featured, Hyeri, Ji Sung, Kang Min-hyuk